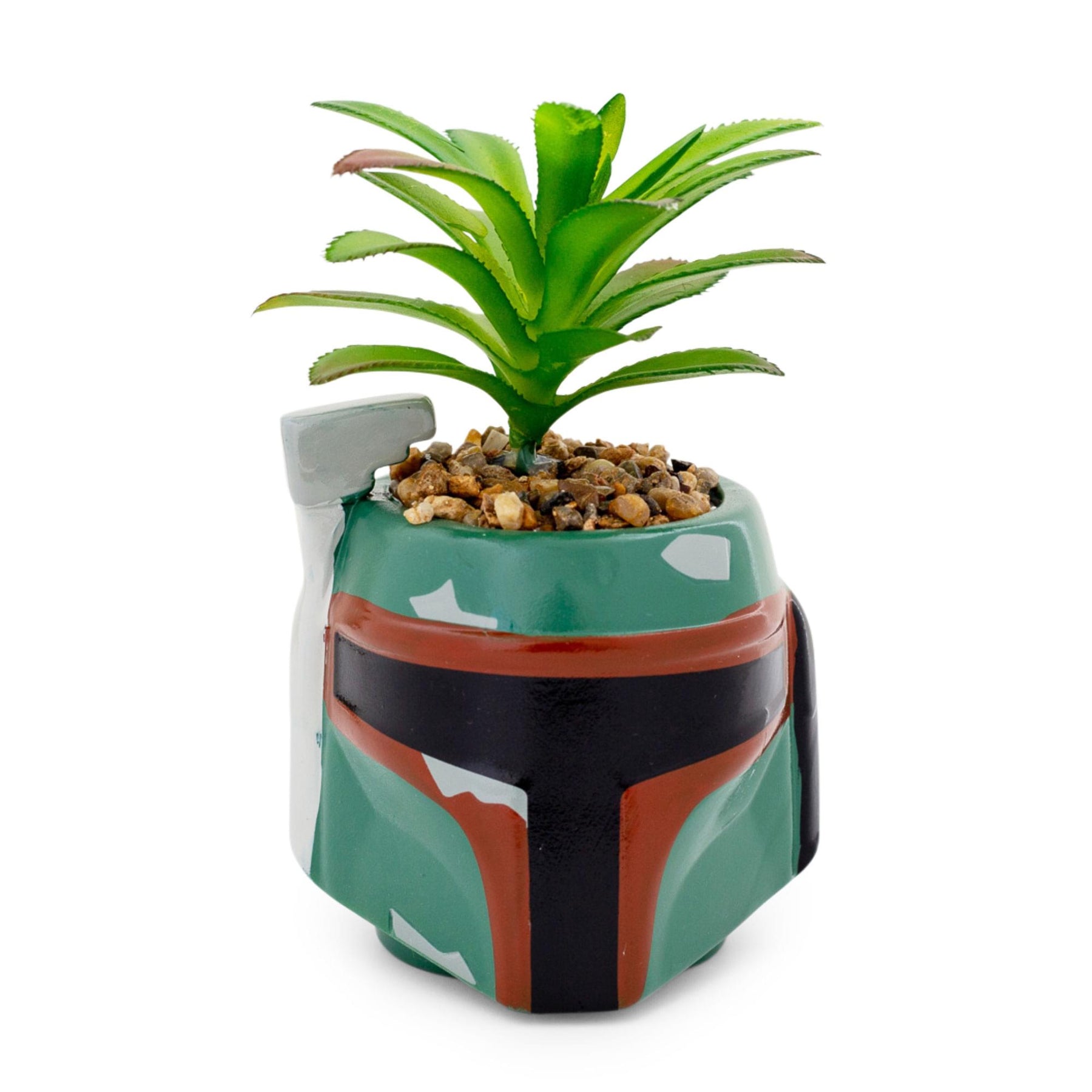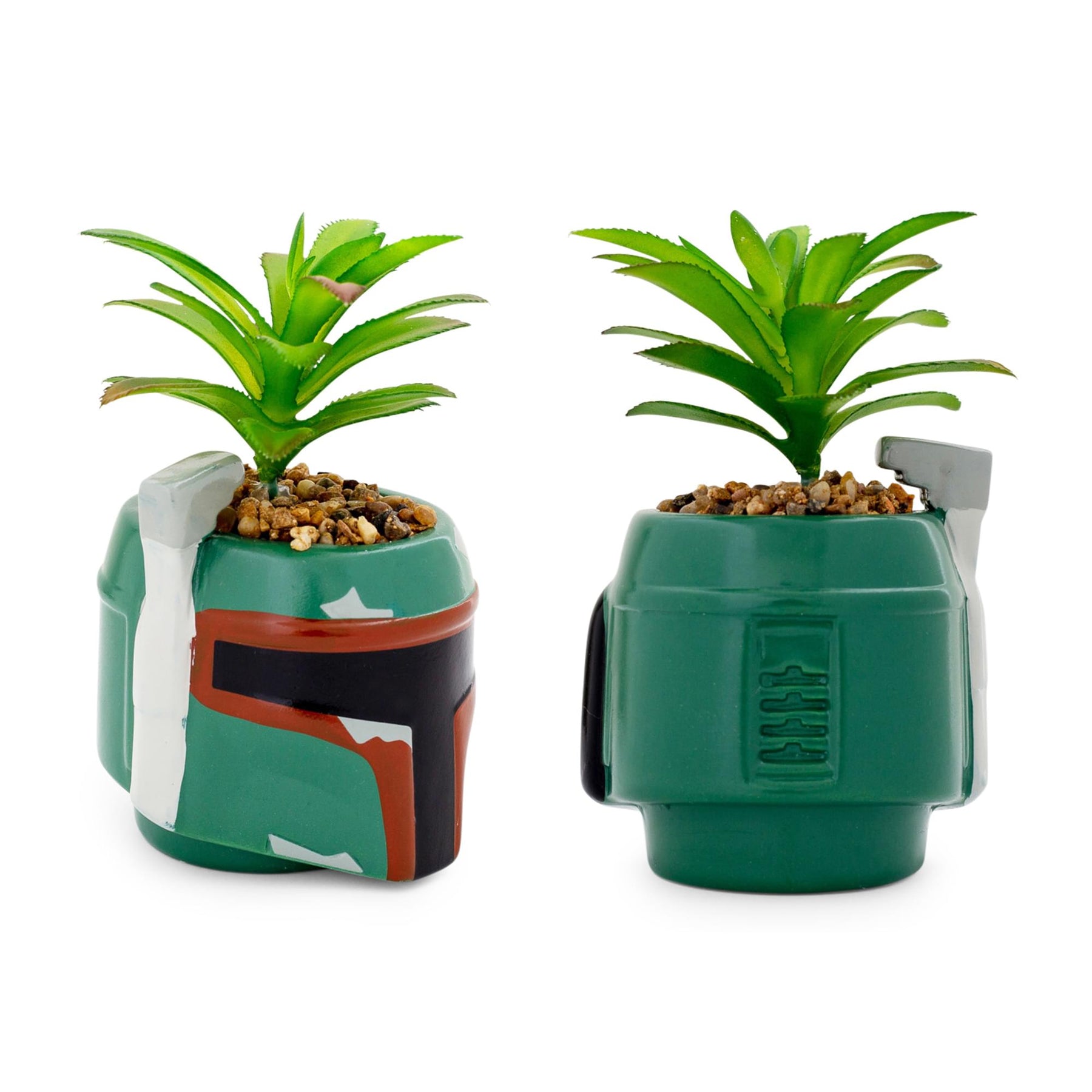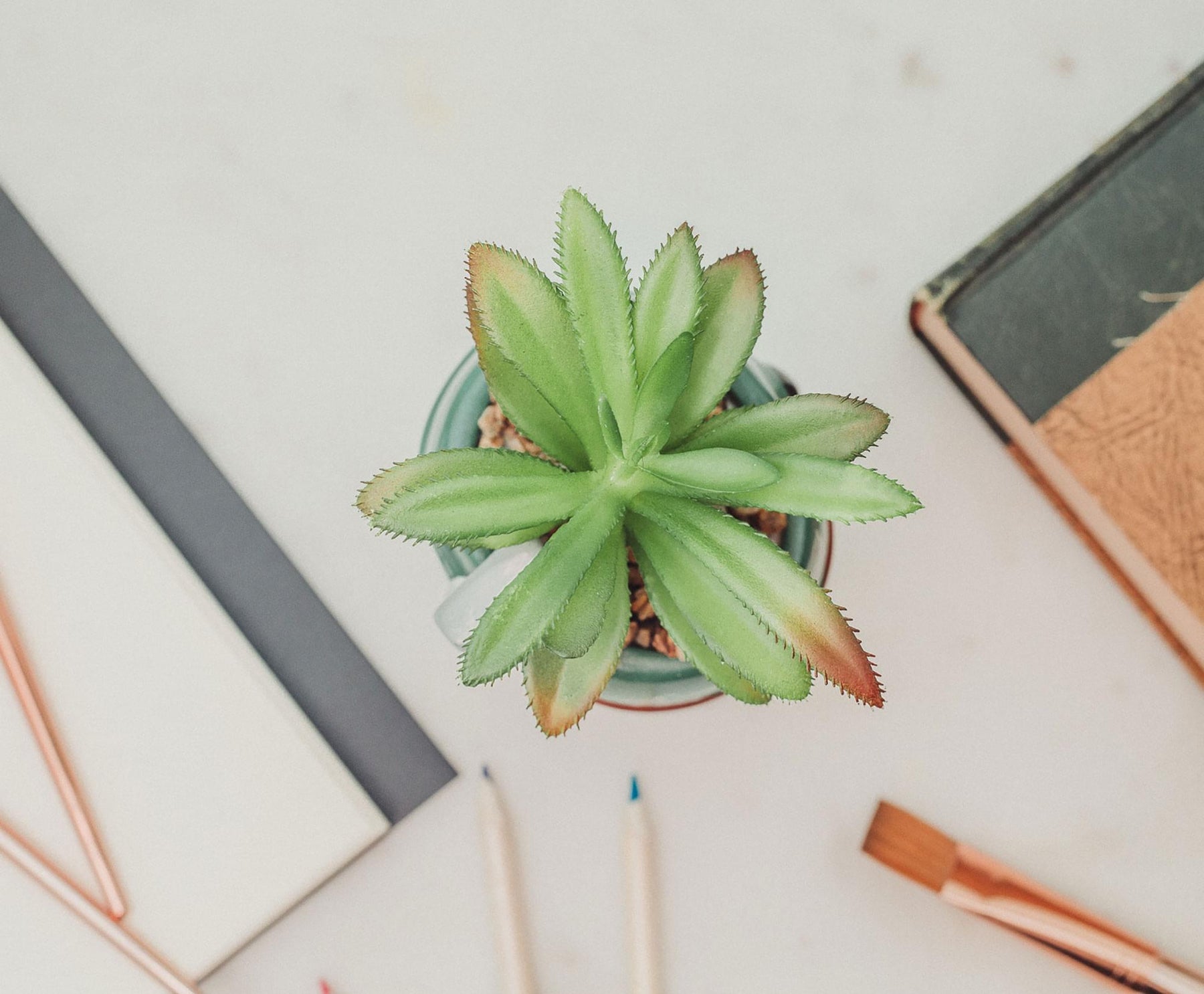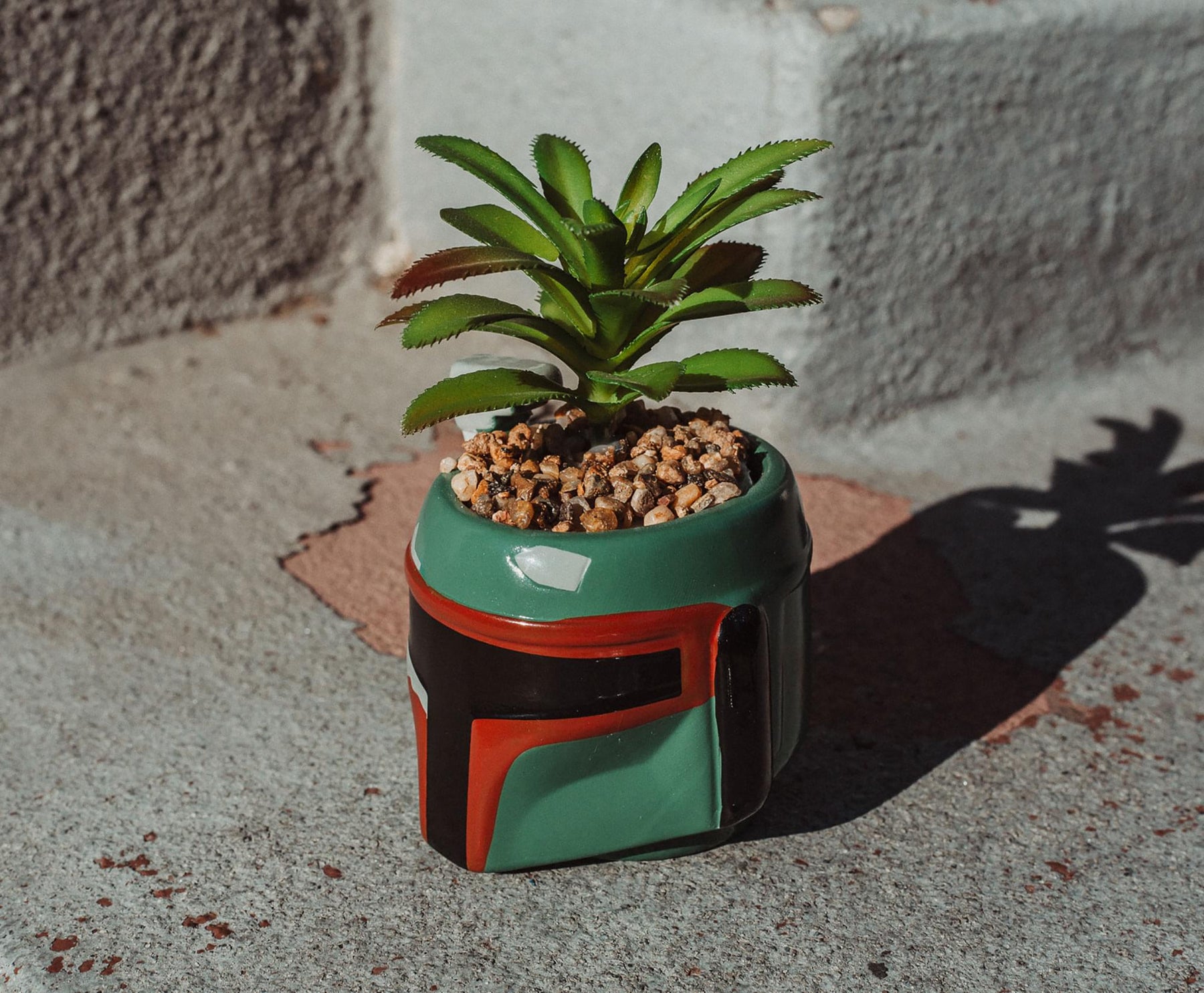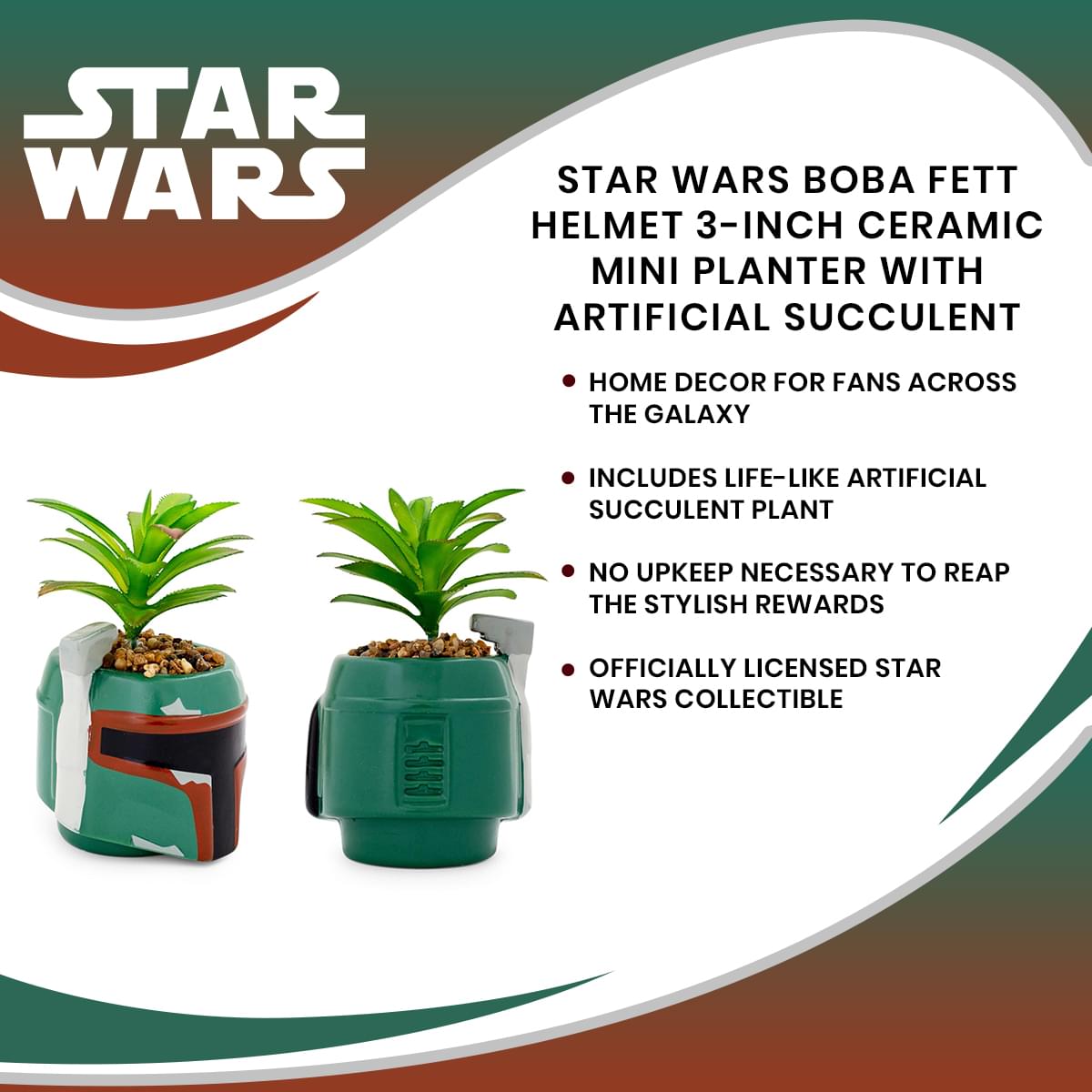 Star Wars Boba Fett Helmet 3-Inch Ceramic Mini Planter With Artificial Succulent
AS YOU WISH: When navigating the galaxy's gritty underworld, you're going to want to gear up. The iconic bounty hunter Boba Fett has arrived in the form of this exclusive mini planter inspired by his original appearance in Star Wars.
THE FEARSOME LEGEND OF THE UNDERWORLD: 3D sculpted planter features Boba Fett's green Mandalorian helmet with a realistic succulent sprouting out of the top. Sculpted from a durable ceramic mold complete with a glossy finish.
A BOUNTY WORTH TRACKING: Perfect for displaying with your Star Wars collectibles, this small ceramic planter measures 3 inches. Comes with a life-like artificial plant, so there's no upkeep necessary to reap the stylish rewards.
EASY NO FUSS DECOR: This decorative planter with its artificial succulent is a great way to add a touch of greenery to your home, office, or starship. Perfect for creating a cozy little nook for yourself in the galaxy.
OFFICIAL STAR WARS COLLECTIBLE: Enjoy a true bounty with this officially licensed Star Wars mini planter featuring the legendary Boba Fett. A little foliage goes a long way in sprucing up any bounty hunter's humble abode.
HOME ESSENTIALS FOR FANS ACROSS THE GALAXY
If you're a simple person making your way through the galaxy, then you will definitely want to add this exclusive Boba Fett Mini Planter to your space.
Modeled after the legendary bounty hunter's Mandalorian helmet, the impressive ceramic sculpt recreates his look with impeccable detail right down to the signature rangefinder. The screen-accurate helmet is scaled down in this stylized reimagining that will have you reliving your favorite Star Wars moments.
HUNT DOWN YOUR NEXT BOUNTY
Boba Fett is on a mission to bring a fresh new look to your galaxy with epic home decor. Grow your Star Wars fandom with this decorative planter pot that includes a faux succulent for simple but effective sprucing. That means you don't have to worry about watering this little foundling between missions. Collect your next bounty with this officially licensed Star Wars collectible.