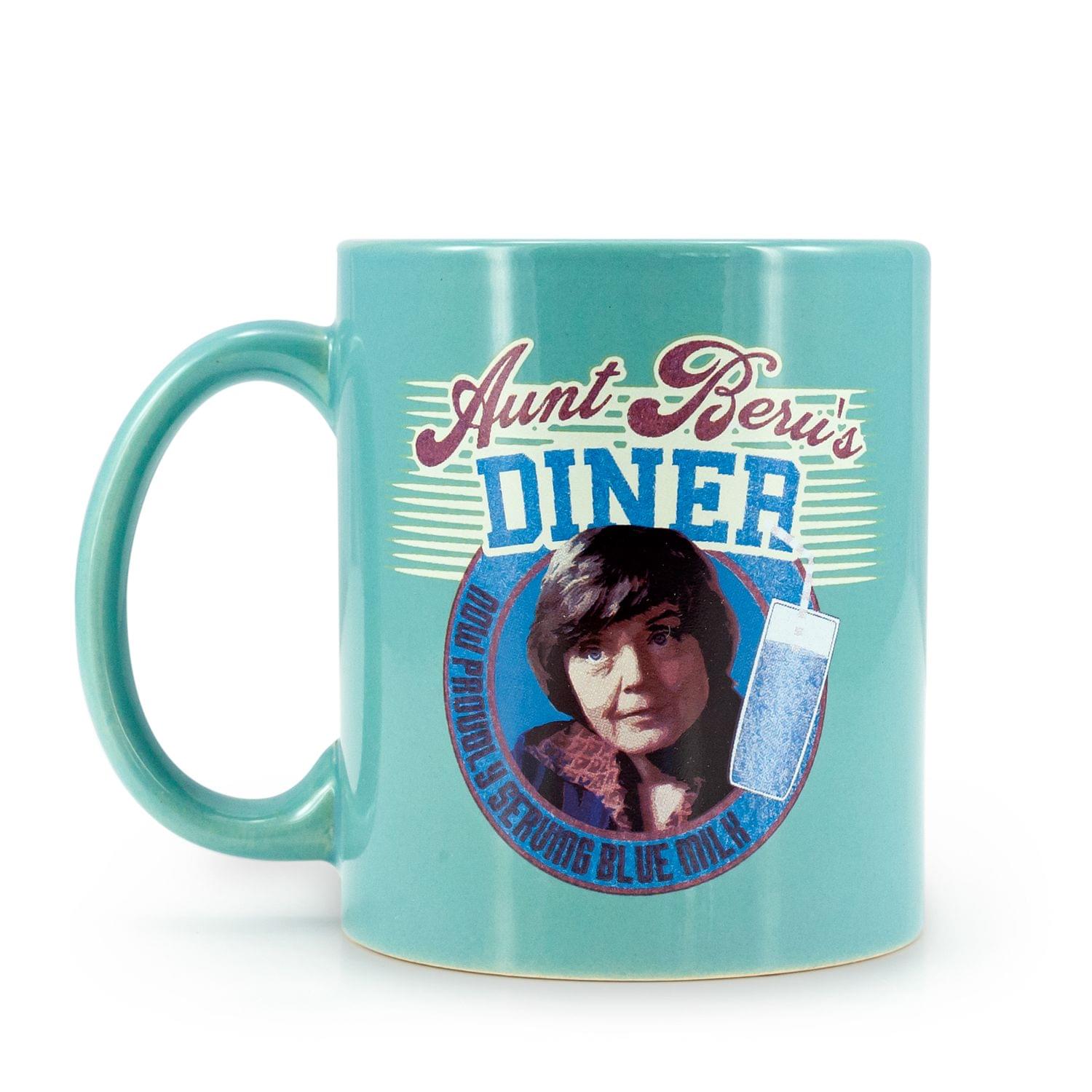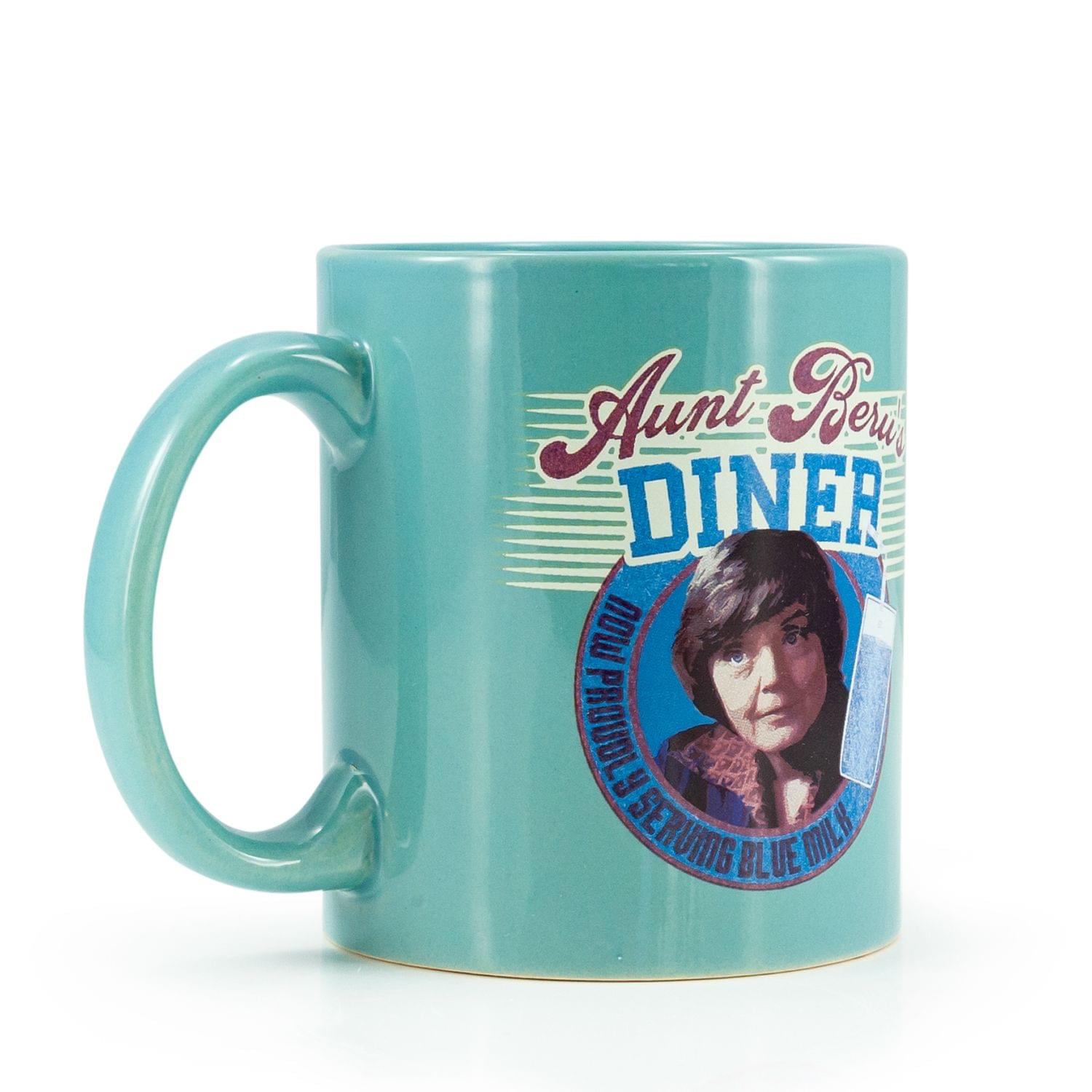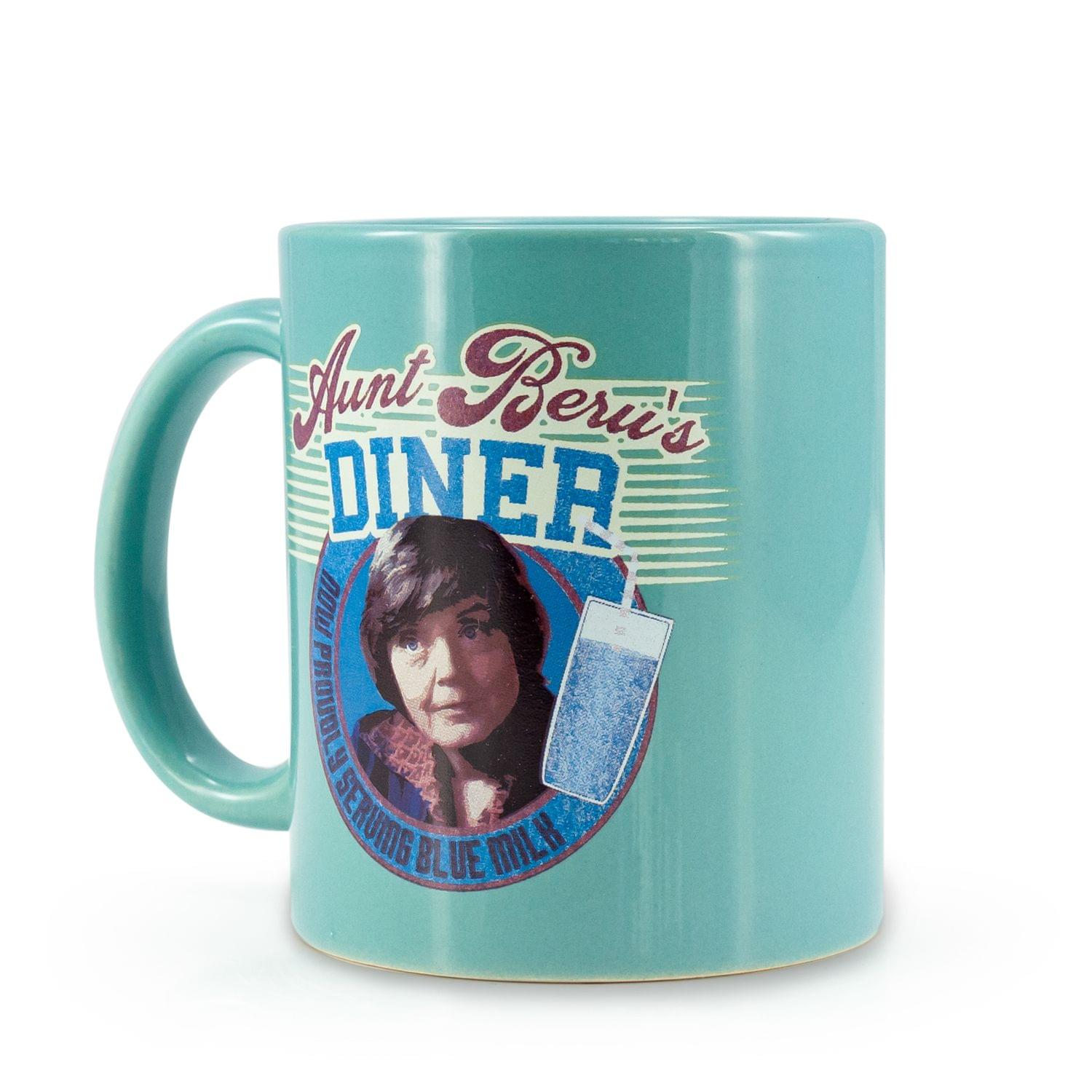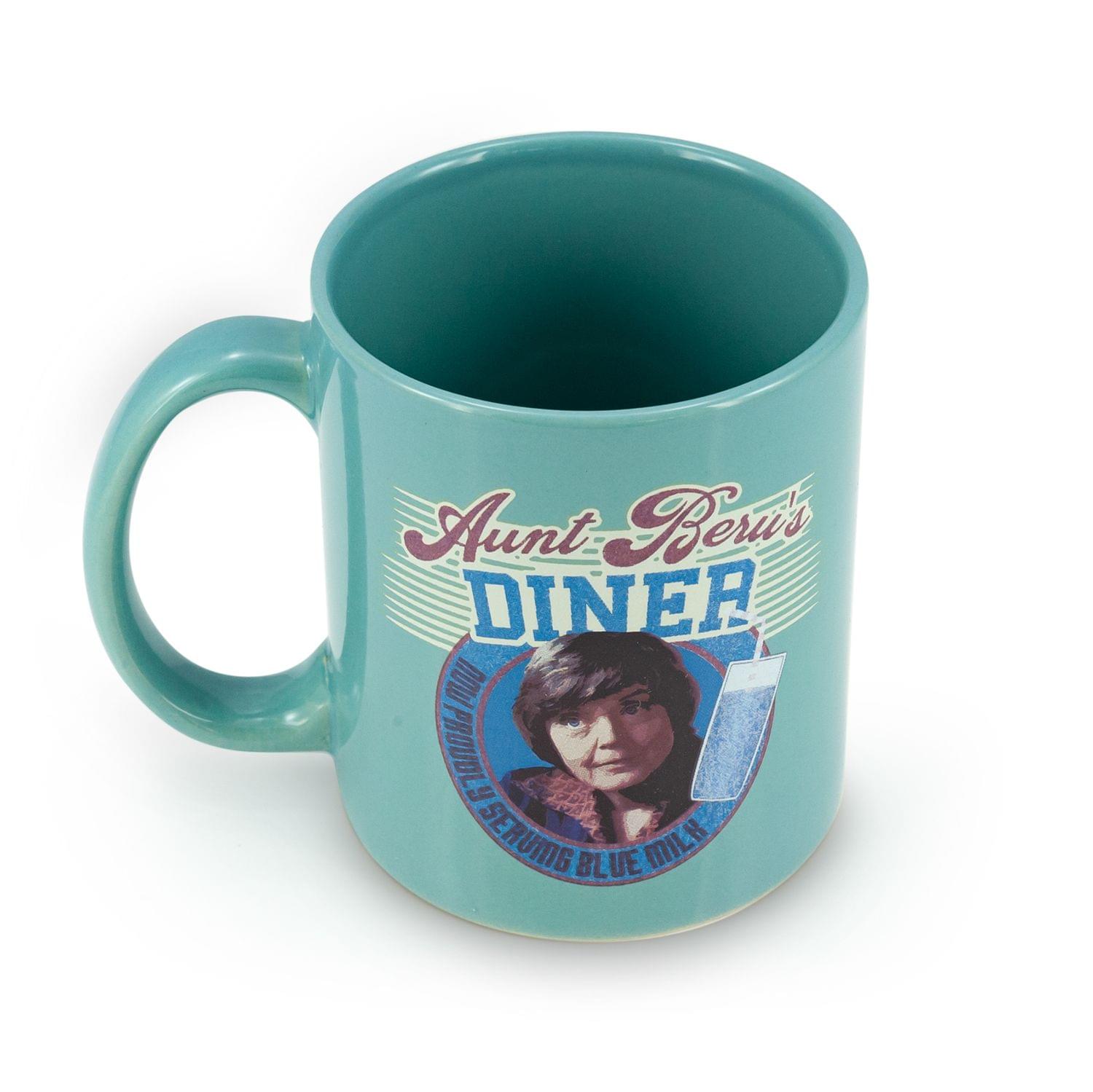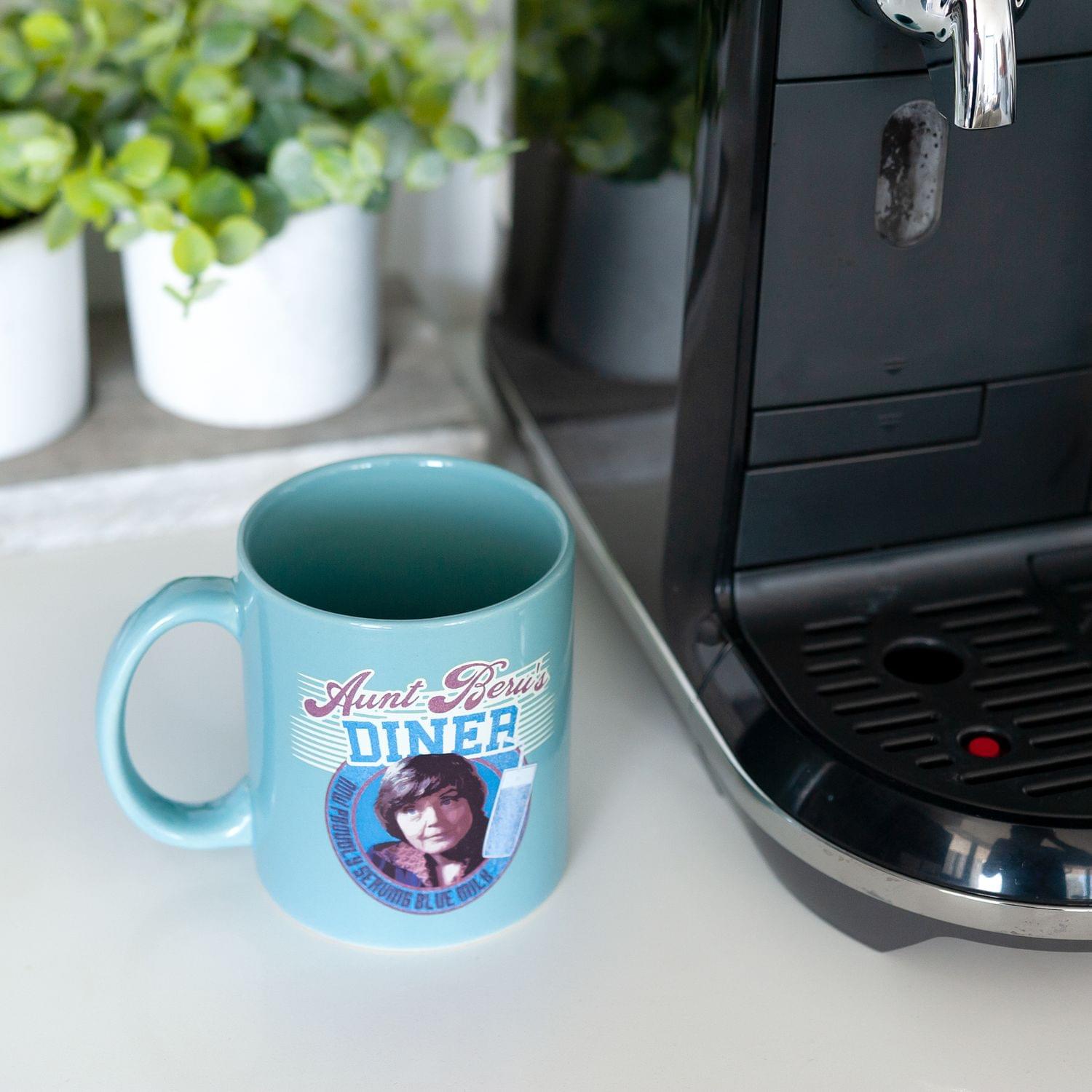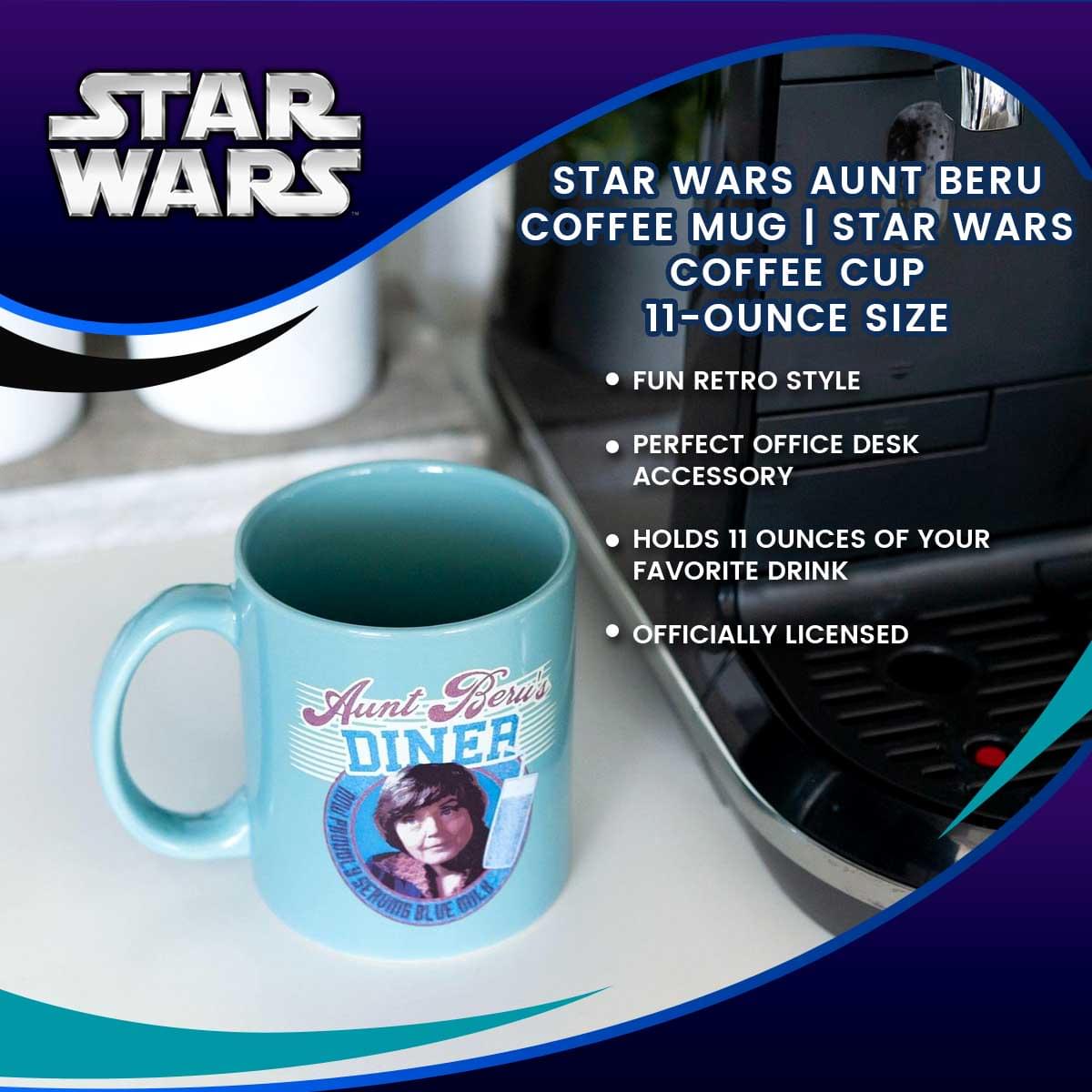 Star Wars Aunt Beru Coffee Mug |Star Wars Coffee Cup | 11-Ounce Size
STRAIGHT FROM THE DESERTS OF TATOOINE: If you're craving one of the best cups of coffee that Tatooine has to offer, you can bet that it will be served in this Aunt Beru's Diner mug!
RETRO DESIGN: Nothing says "good cup of coffee" like a stylish retro themed coffee mug. This Aunt Beru mug features a promotion for a fictitious, "Aunt Beru's Diner" and how they now serve the infamous blue milk from Star Wars.
FUN & FUNCTIONAL: At 5 inches tall, this Star Wars coffee mug has an 11-ounce capacity to hold your favorite drink of choice! This Star Wars mug is perfect for coffee, tea, hot cocoa, and any other liquid beverage.
A NEW HOPE FOR COFFEE MUGS: Raise your glass in celebration to the uniqueness that is Aunt Beru's Coffee Mug. Having a Star Wars Mug like this one on your office desk is the ultimate way to show your Star Wars fandom.
RARE: This Star Wars cup is truly a rare find. Complete your collection of unique Star Wars memorabilia with this Aunt Beru collectible!
ENJOY YOUR BREW WITH AUNT BERU 
Simple moisture farmers on Tatooine, Uncle Owen and Aunt Beru were seemingly Luke's only living relatives when the saga first began with A New Hope. As they met an unfortunate fate, we can't help but have reverence for this Tatooine couple that raised up Luke Skywalker and gave him his foundation for the Jedi he became.  
This unique collector's coffee mug pays homage to the memory of Aunt Beru with her image displayed on the face of the coffee cup.  Enjoy your favorite beverages with this amazing ceramic 11-ounce mug. Perfect for coffee, hot cocoa, and even blue milk! 
EXCLUSIVE COLLECTOR MUG
Officially licensed and ready to rock your Star Wars collection, this Aunt Beru coffee mug is a Star Wars MUST HAVE. Exclusively released at the 2019 A Star Wars Celebration Event, this Star Wars coffee cup is a rare and limited collector item! Any Star Wars fan would love this retro style coffee cup as a gift for their myriad of Star Wars gems. Grab your mug before they're gone!