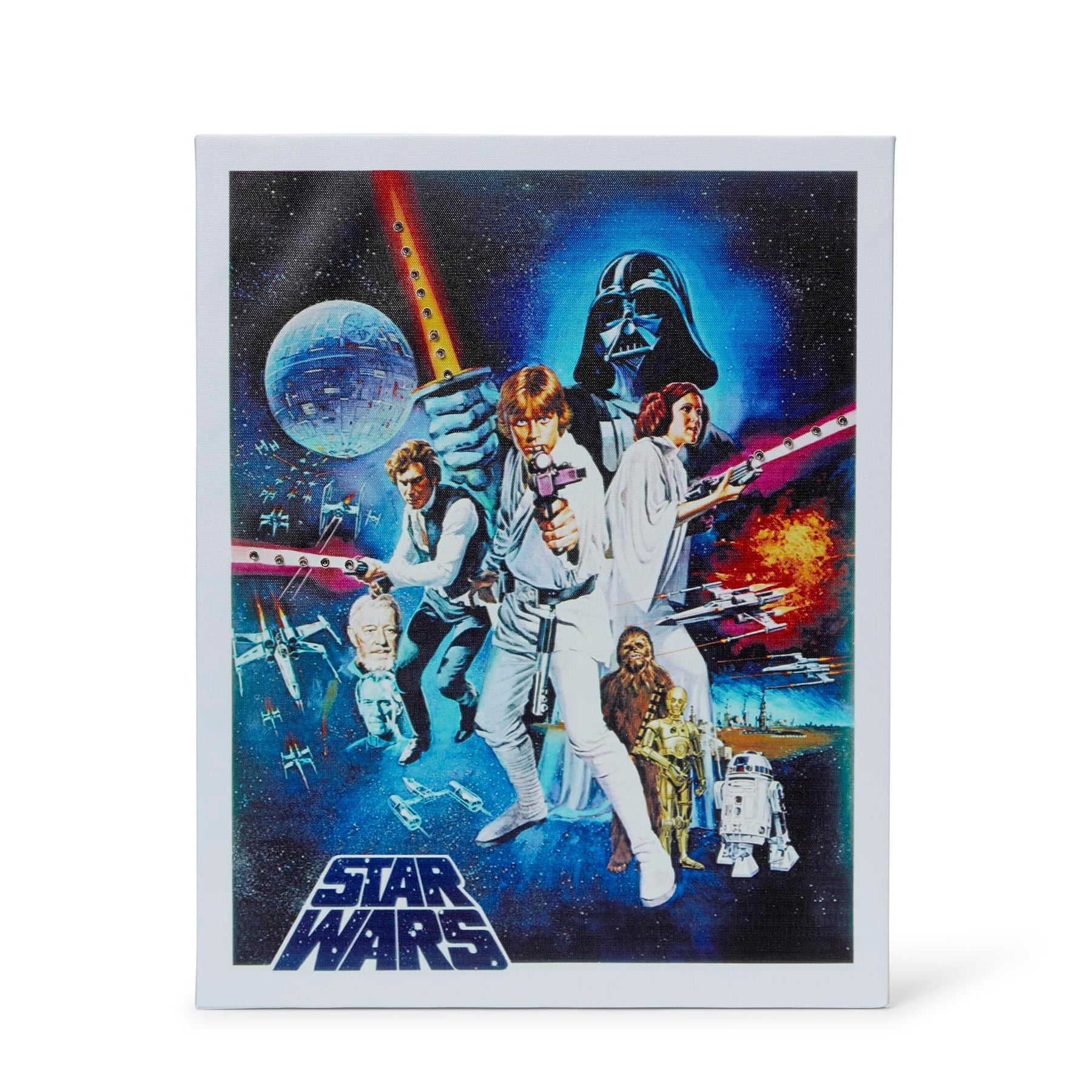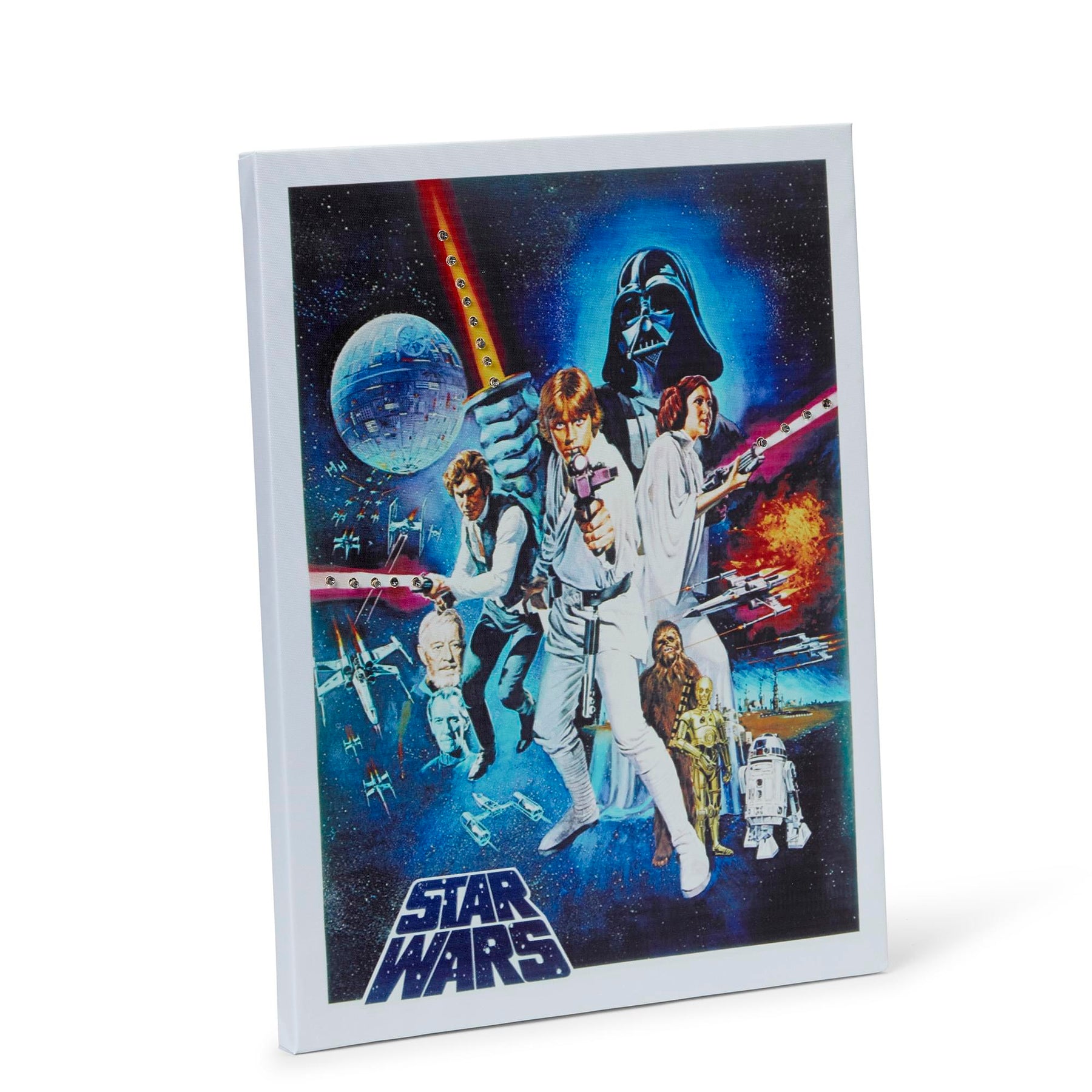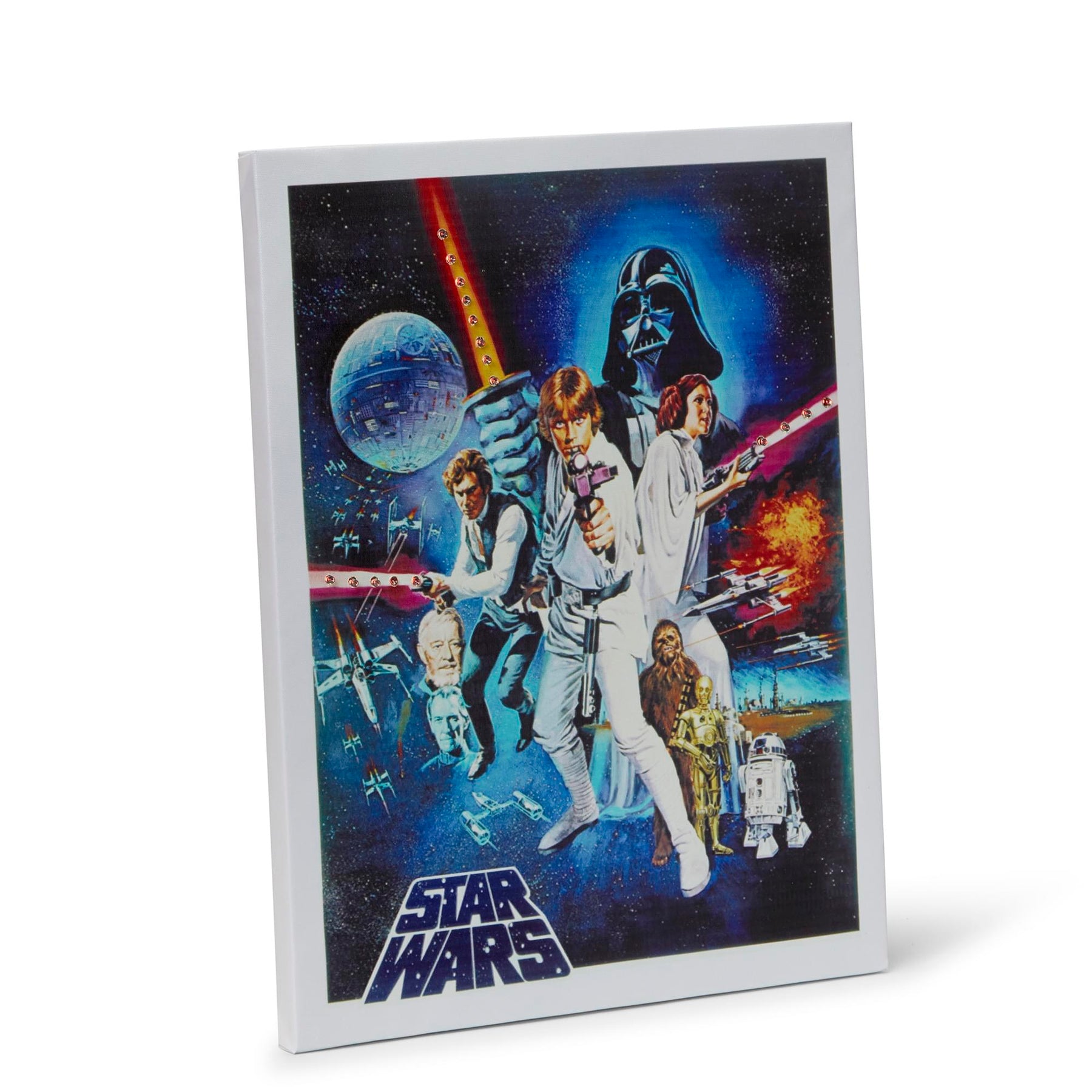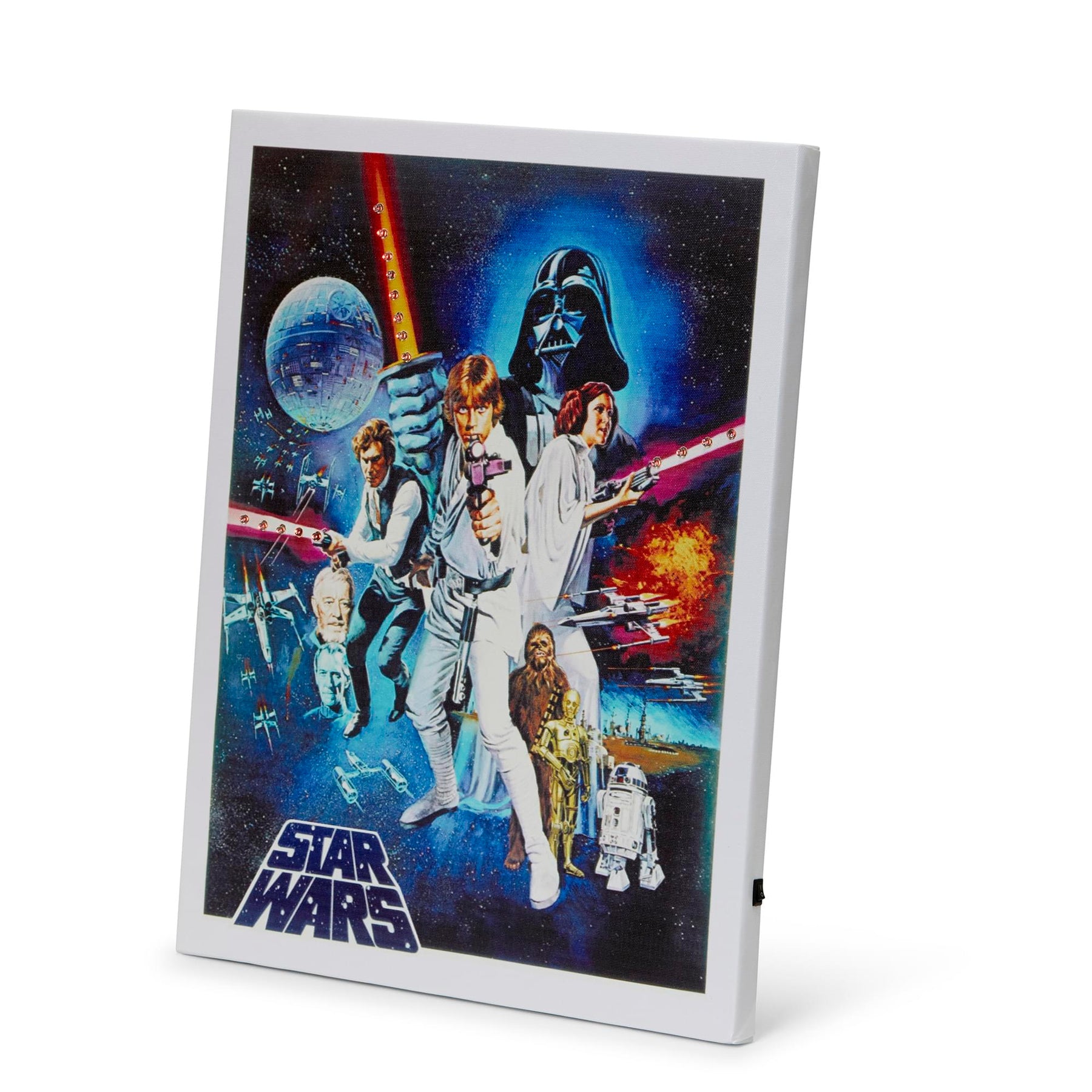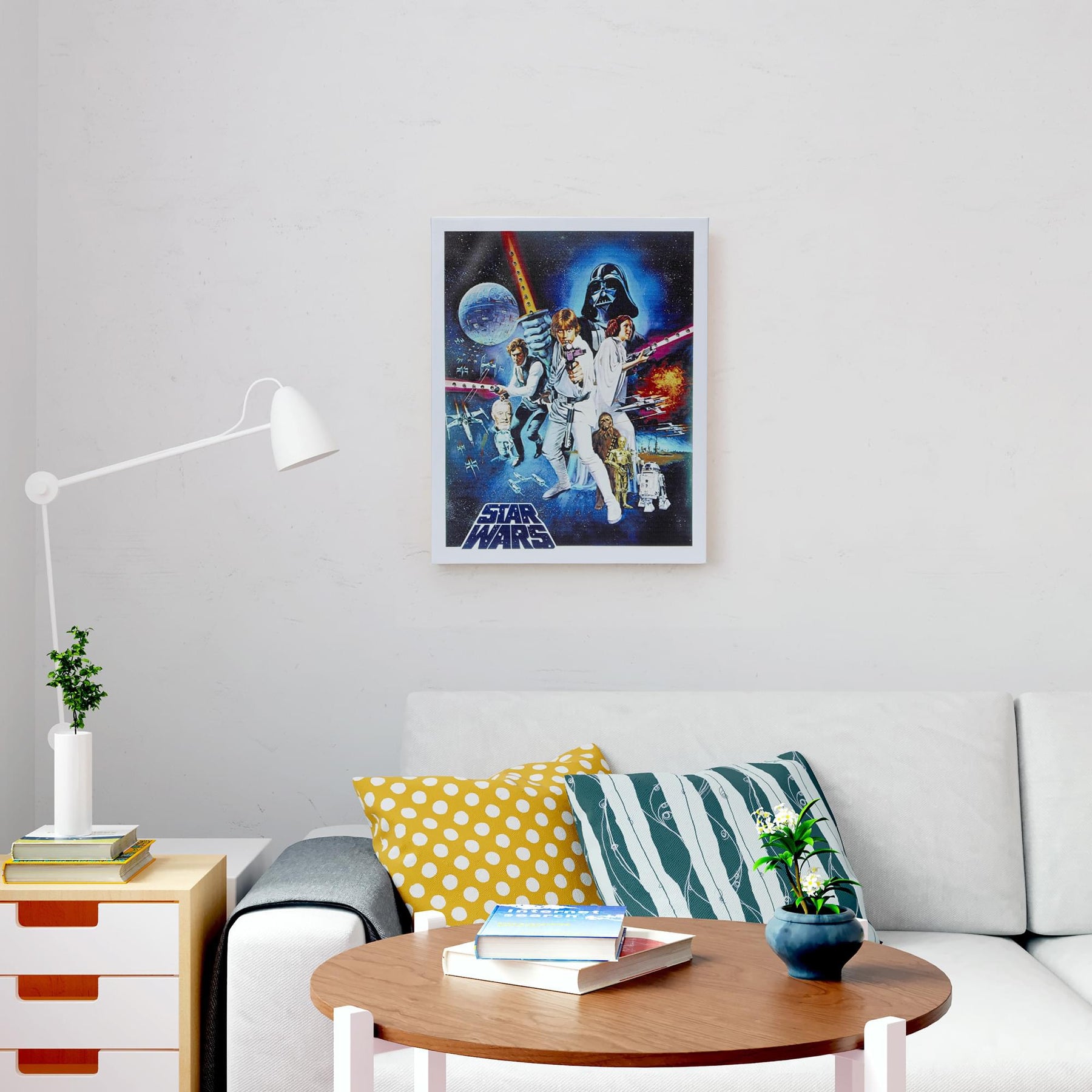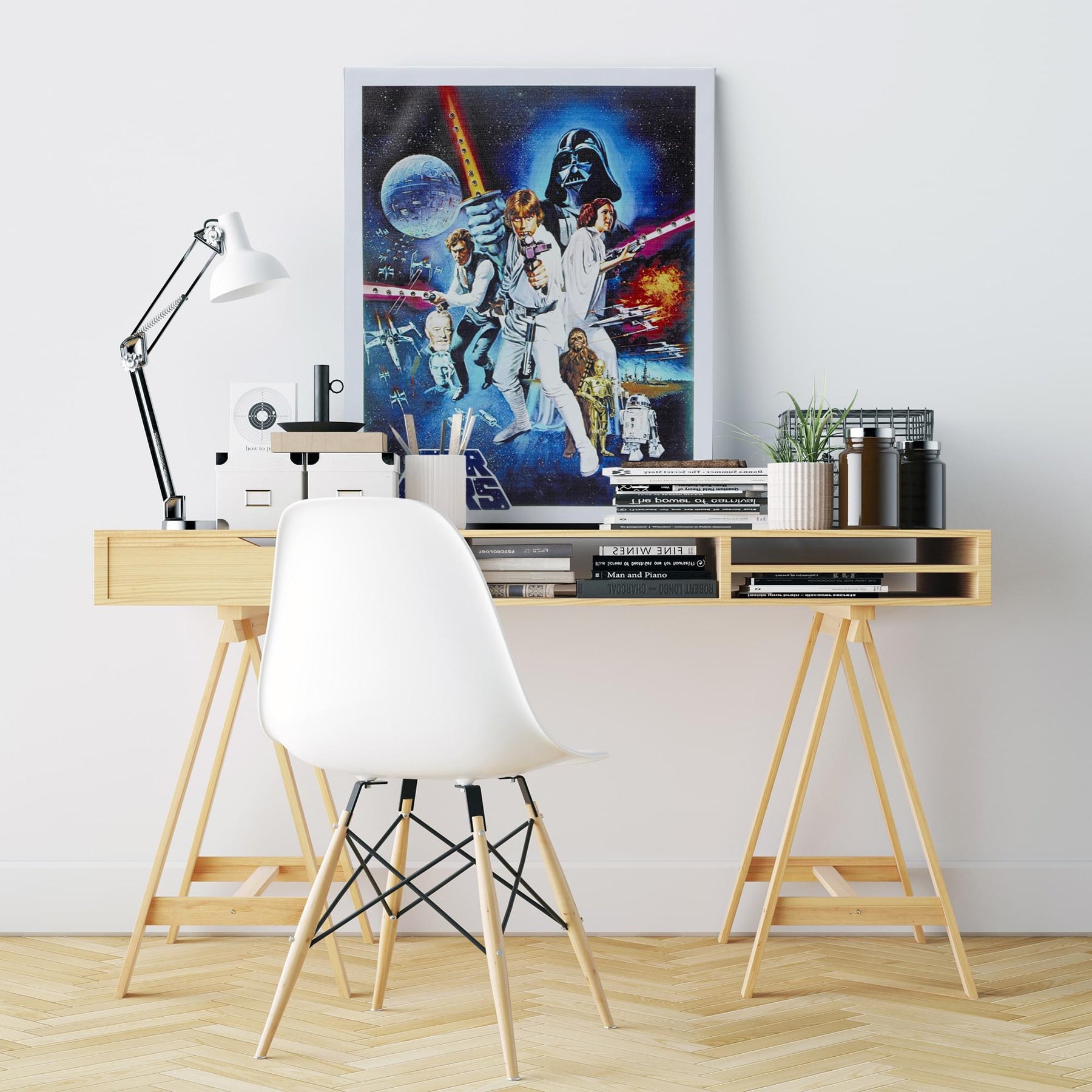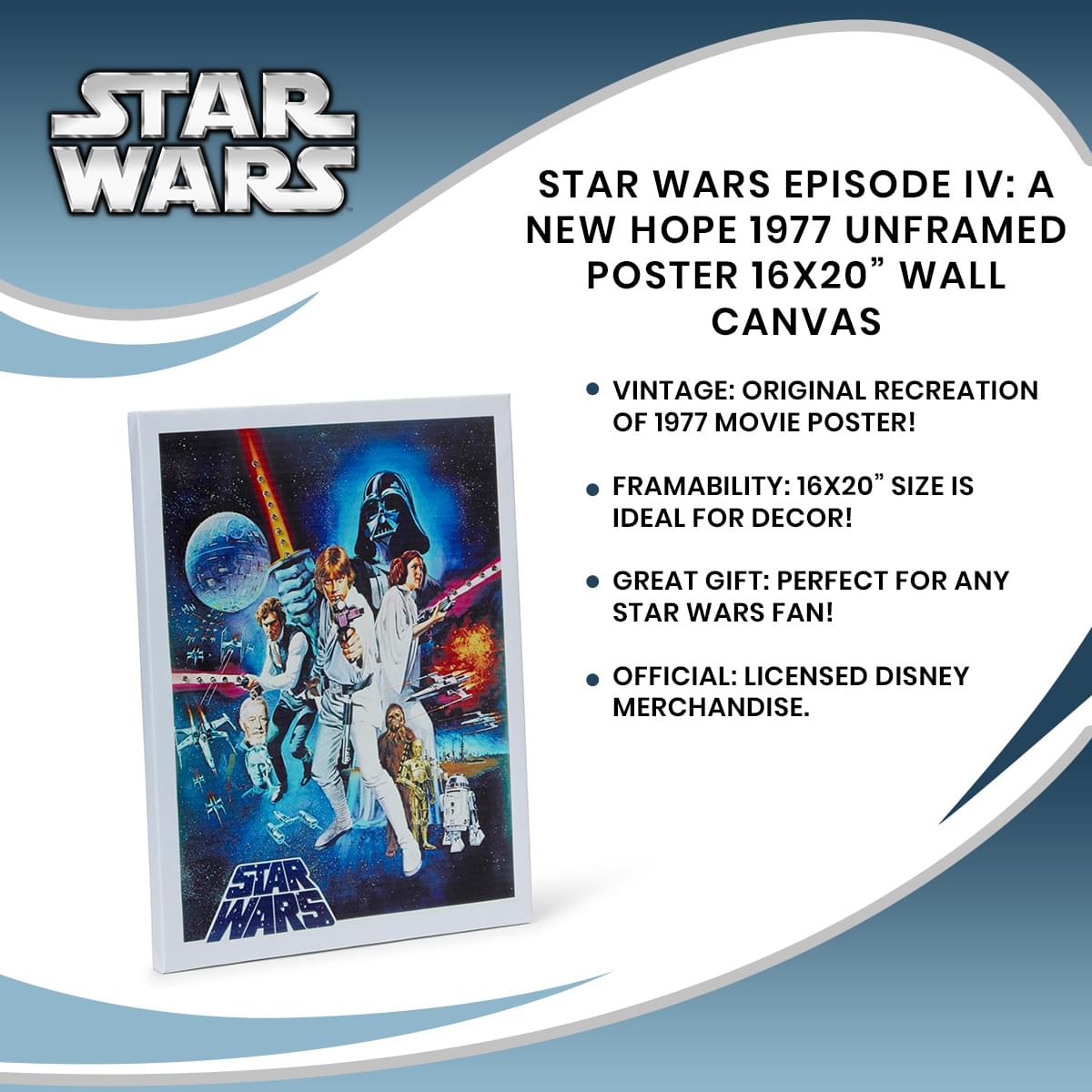 Star Wars Episode IV: A New Hope 1977 Unframed Poster 16x20" Wall Canvas
ONE WITH THE FORCE: Features a faithful recreation of the original promotional images for Star Wars Episode IV: A New Hope!
COLLECTOR'S ITEM: One of many versions advertising the first premier of the cultural classic saga!
FRAMABLE: The poster's 16 x 20 inch dimensions make it immediately suitable to be hung on your wall at home.
CANVAS MATERIAL: The sturdy material this poster is made from ensures it'll be a long lasting decoration in your home!
THE FORCE NOT WITH THIS ONE? Not to worry! Return this product for a full refund, and may the Force be with you!
Spice up the style of your household with this recreation of the original movie poster for the 1977 release of the first Star Wars movie: A New Hope!
The wall canvas measures 16x20", perfectly sized for hanging as a decoration!
Vintage appeal of a classic film shows your appreciation for Geoge Lucas' iconic work!
Features a high-quality image of the original poster!
Officially licensed Disney merchandise!