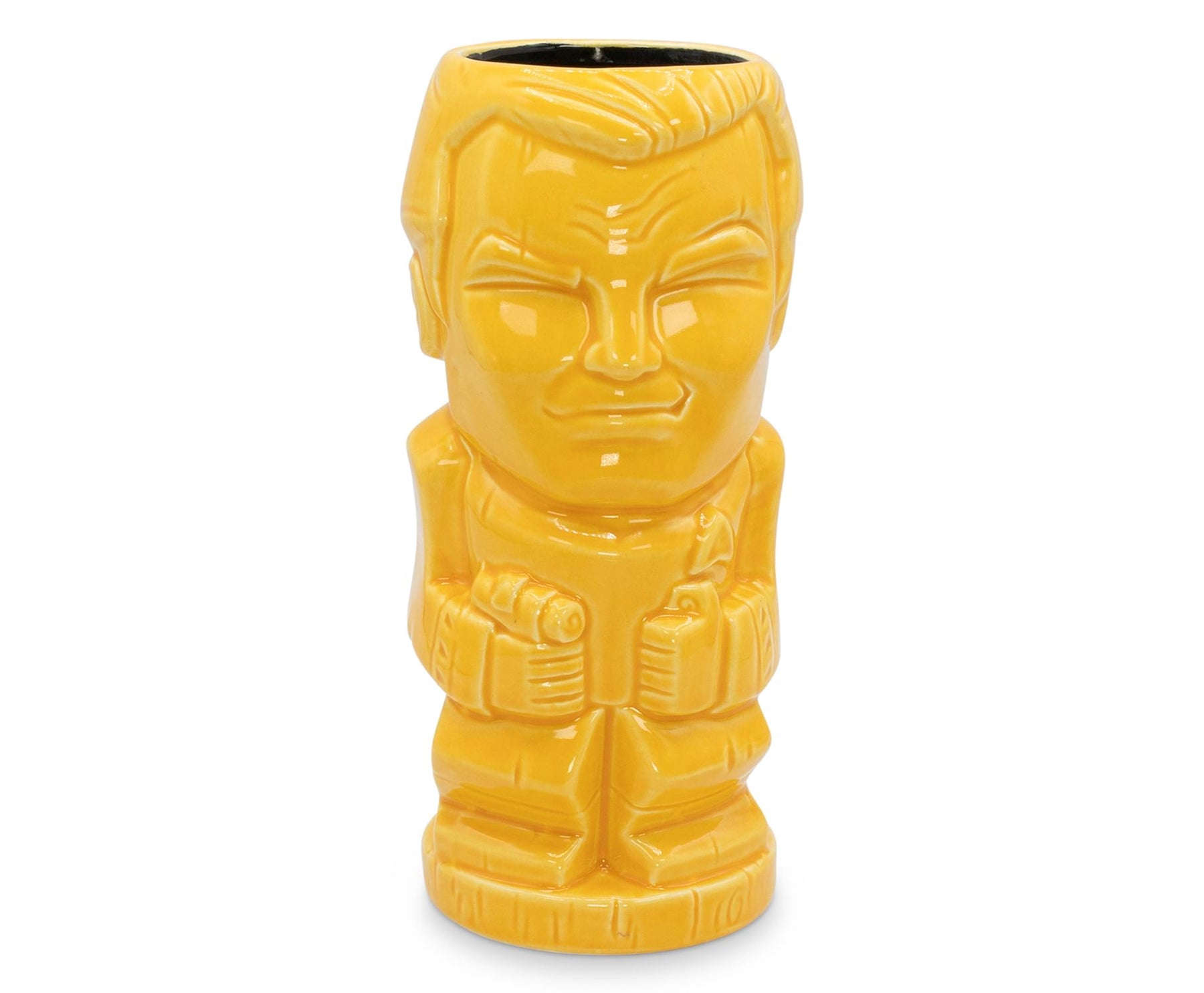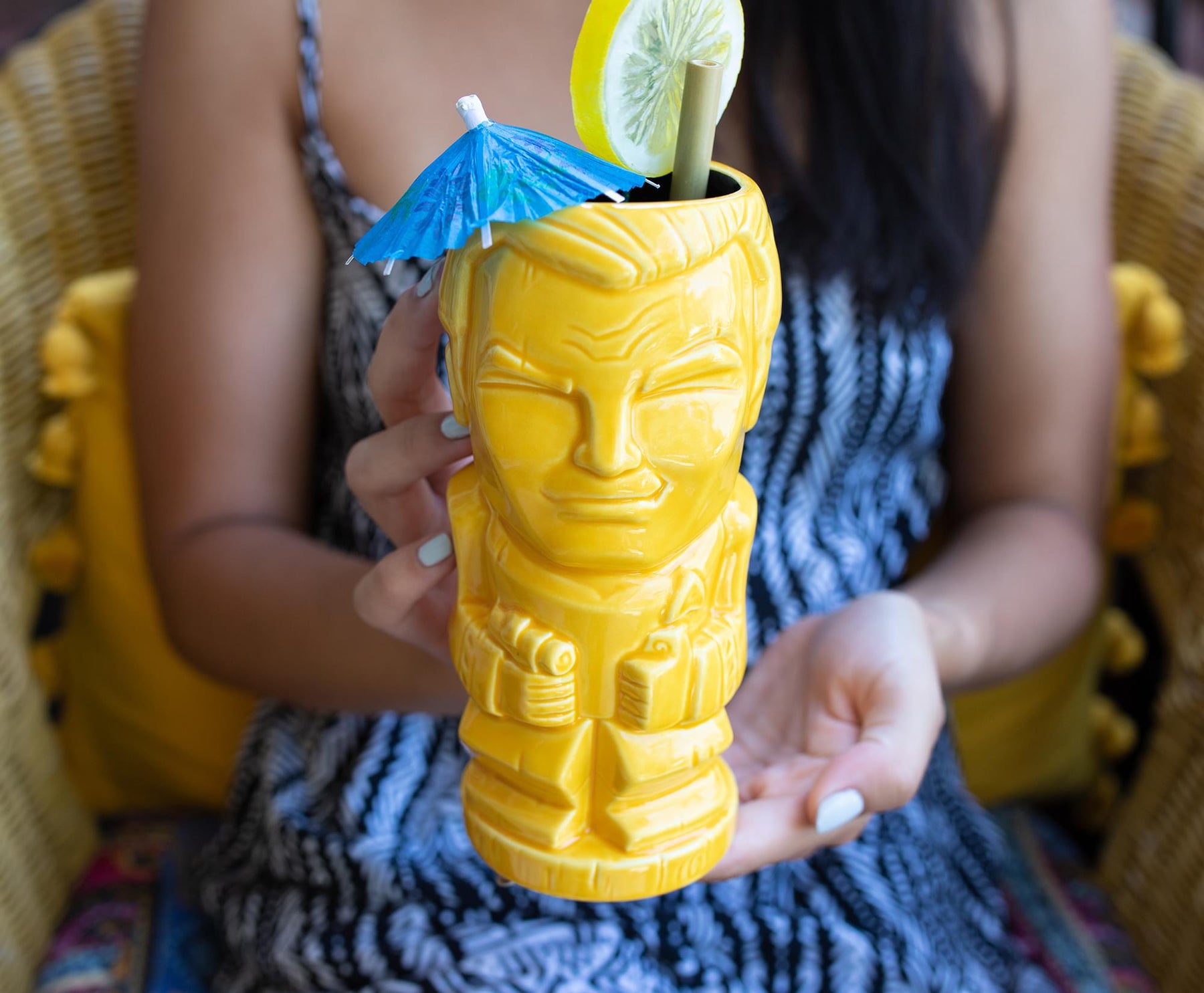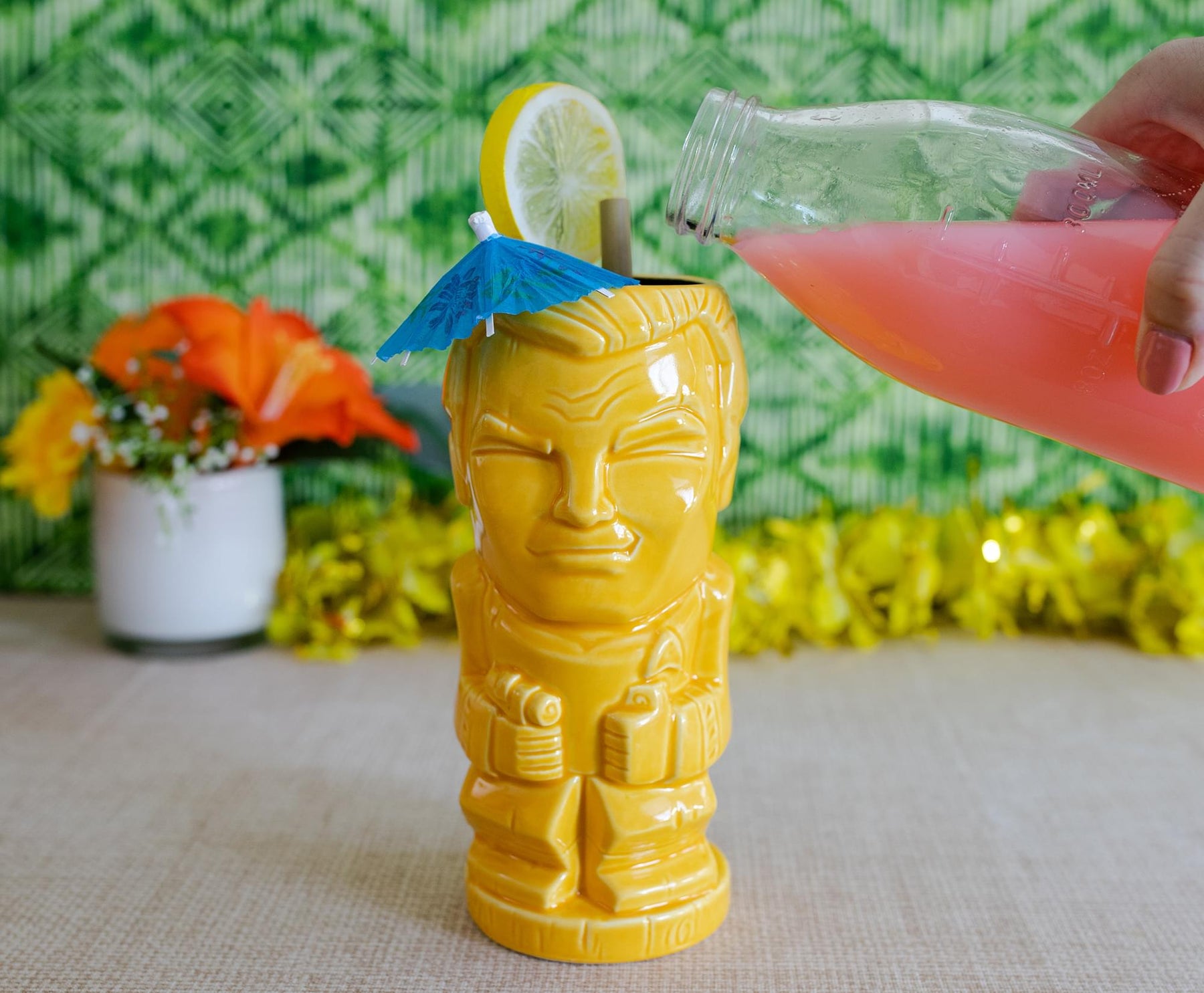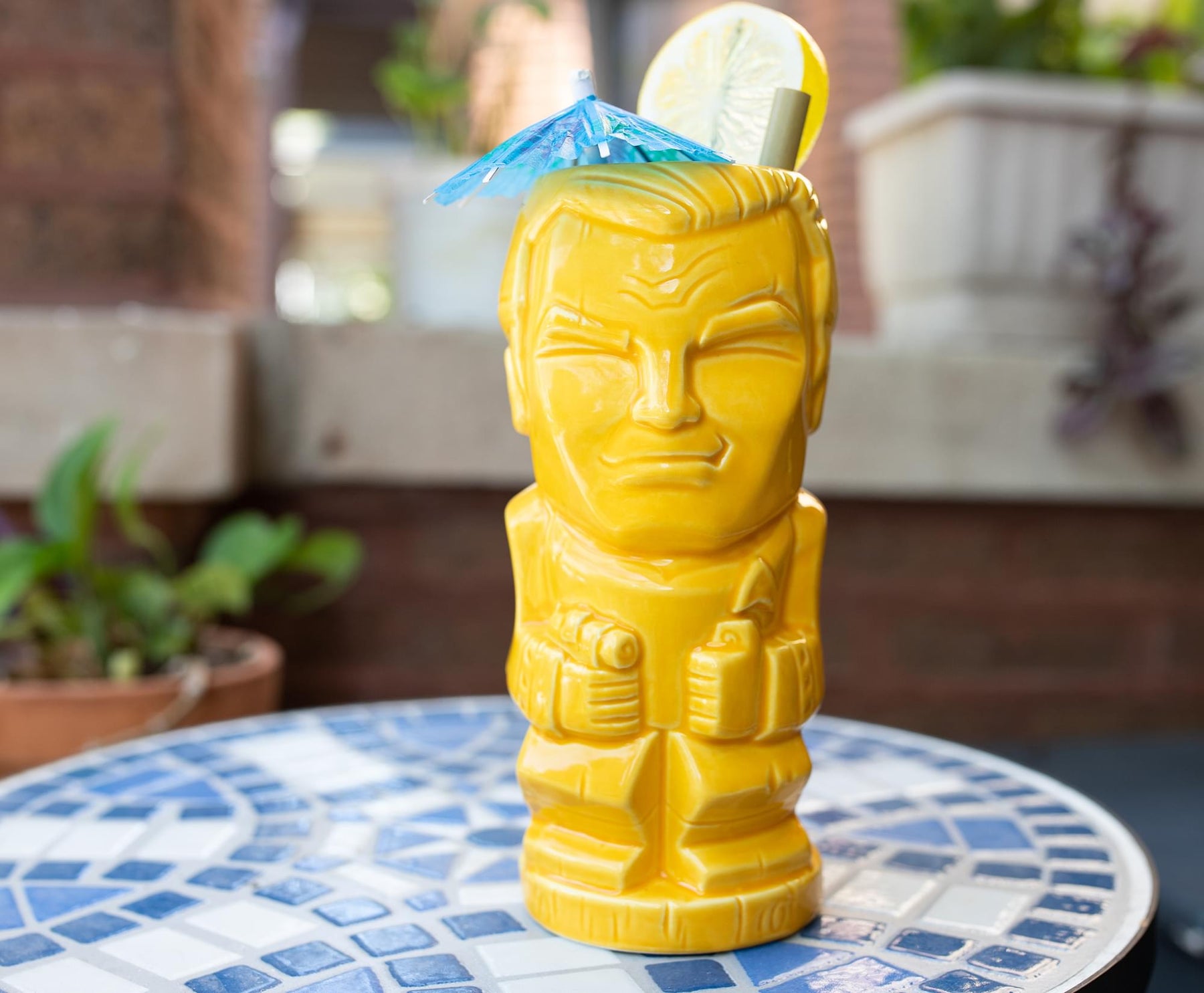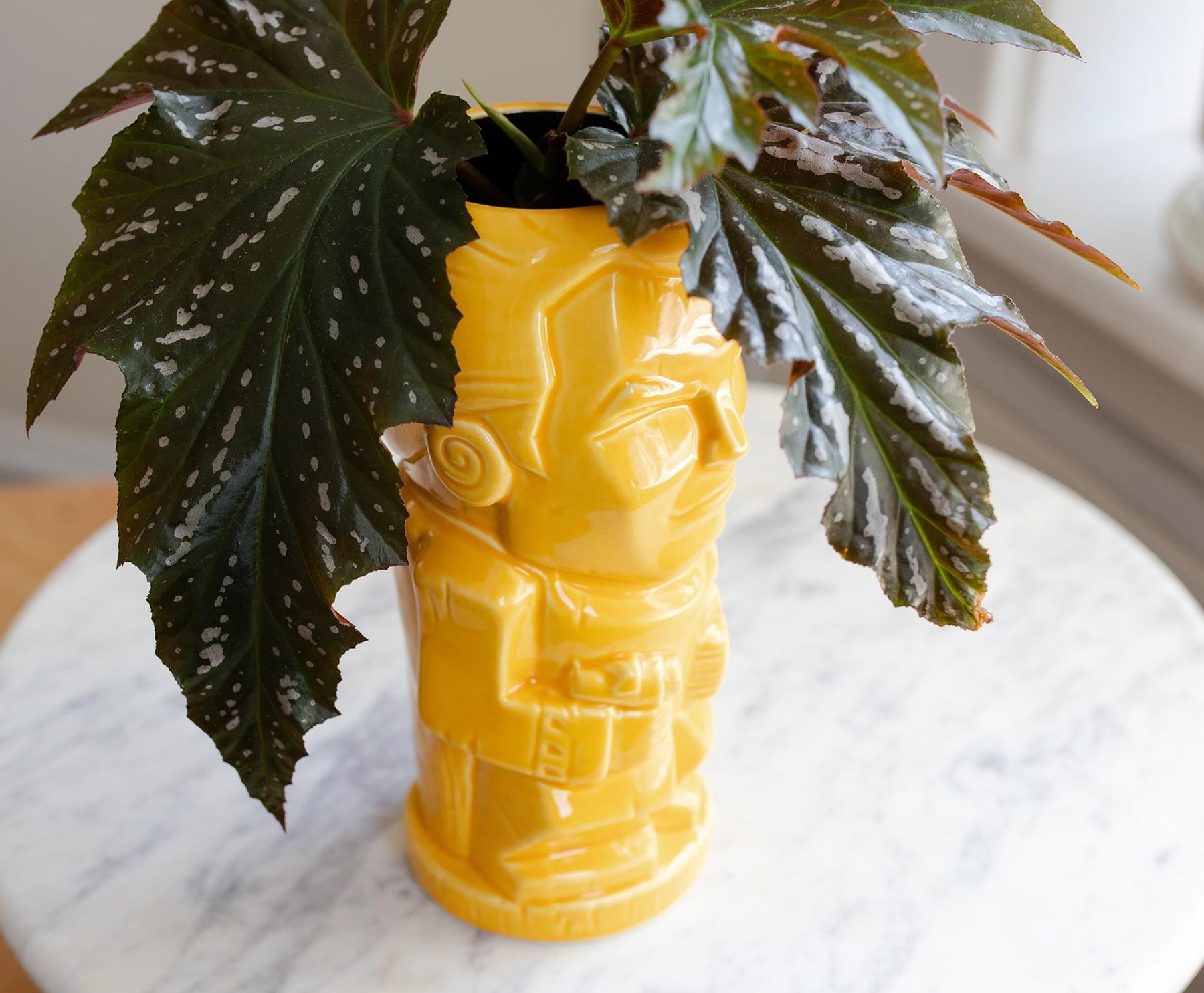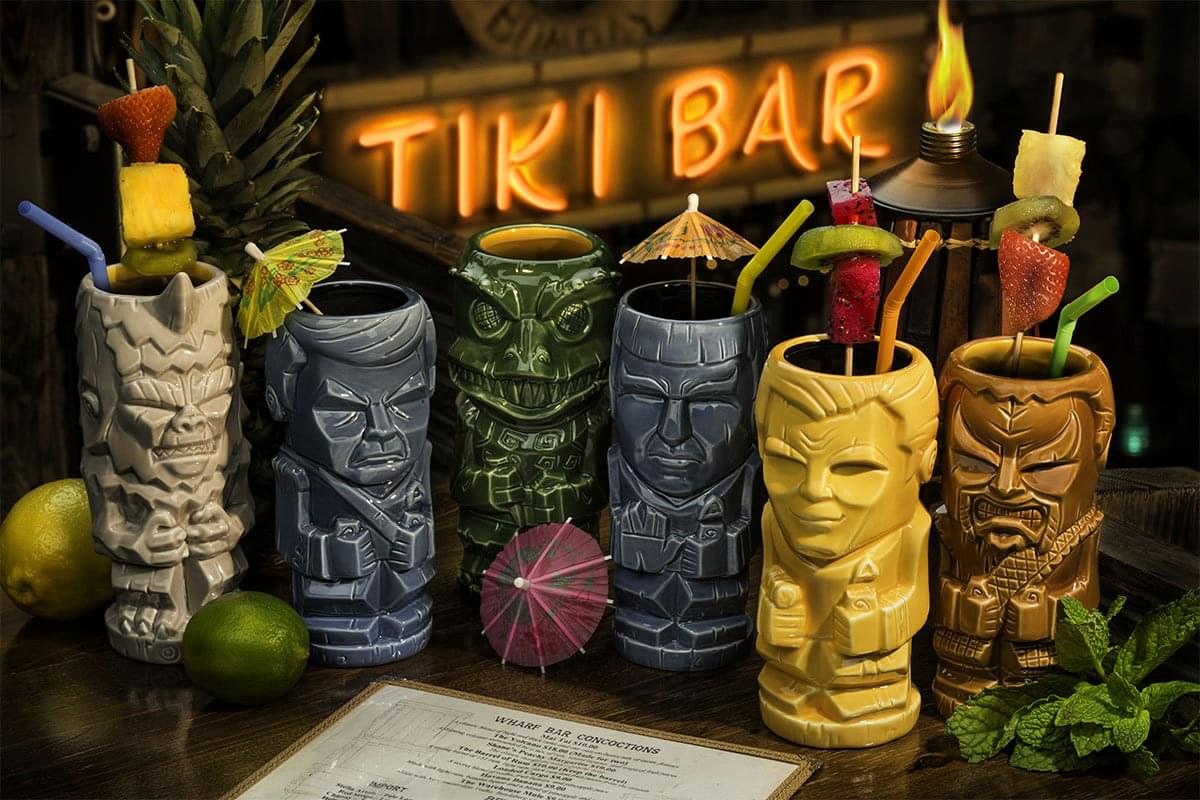 Geeki Tikis Star Trek: TOS Captain Kirk Ceramic Mug | Holds 16 Ounces
Star Trek Goes Tiki: Engage your fandom with this collectible Geeki Tikis mug featuring Captain Kirk. Inspired by Star Trek: The Original Series, our tiki drinkware makes a bold addition to any home barware set.
Starfleet's Finest: Lead the USS Enterprise with Captain Kirk. Combined with tropical styling and a character-accurate design, this yellow Geeki Tikis mug features the Starfleet captain with his phaser in hand.
Generous Size: A crossover between old-school Trek and Tiki, this tropical barware holds up to 16 ounces of your favorite beverage, from Saurian brandy to Altair water. The figural mug stands at approximately 7 inches tall.
Premium Construction: Made of high-grade ceramic, this Geeki Tikis mug is built to withstand all your adventures with the Starfleet crew. Easy to maintain and clean, it's top-shelf dishwasher and microwave safe.
Collectible Star Trek Merch: Execute! Captain Kirk takes a new form with this officially licensed Geeki Tikis figural mug. Take command with this galactic barware collection that puts a tropical touch on your fandom.
TO BOLDLY GO WHERE NO ONE HAS GONE BEFORE
Be the hit of the landing party with this Geeki Tikis Captain Kirk mug from Star Trek: The Original Series.
Inspired by the popular science fiction franchise, this collectible drinkware gives the Starfleet leader a tropical upgrade. The high-end sculpted detailing features an authentic character mold of Captain James T. Kirk, complete with his trusty phaser.
OFFICIAL GEEKI TIKIS COLLECTION
Board your starship with this 7-inch figural mug crafted from premium ceramic molding. After a successful mission, you can fill up on 16 ounces of your favorite Saurian brandy, Aldebaran whiskey, Altair water, and more. Live long and prosper with every sip from this officially licensed Geeki Tikis mug.
Collect all of your favorite Star Trek: The Original Series characters (each sold separately), including Captain Kirk, Dr. McCoy, Gorn, Klingon, and The Mugato.
CARE INSTRUCTIONS
Easy care
Microwave safe
Top-rack dishwasher safe