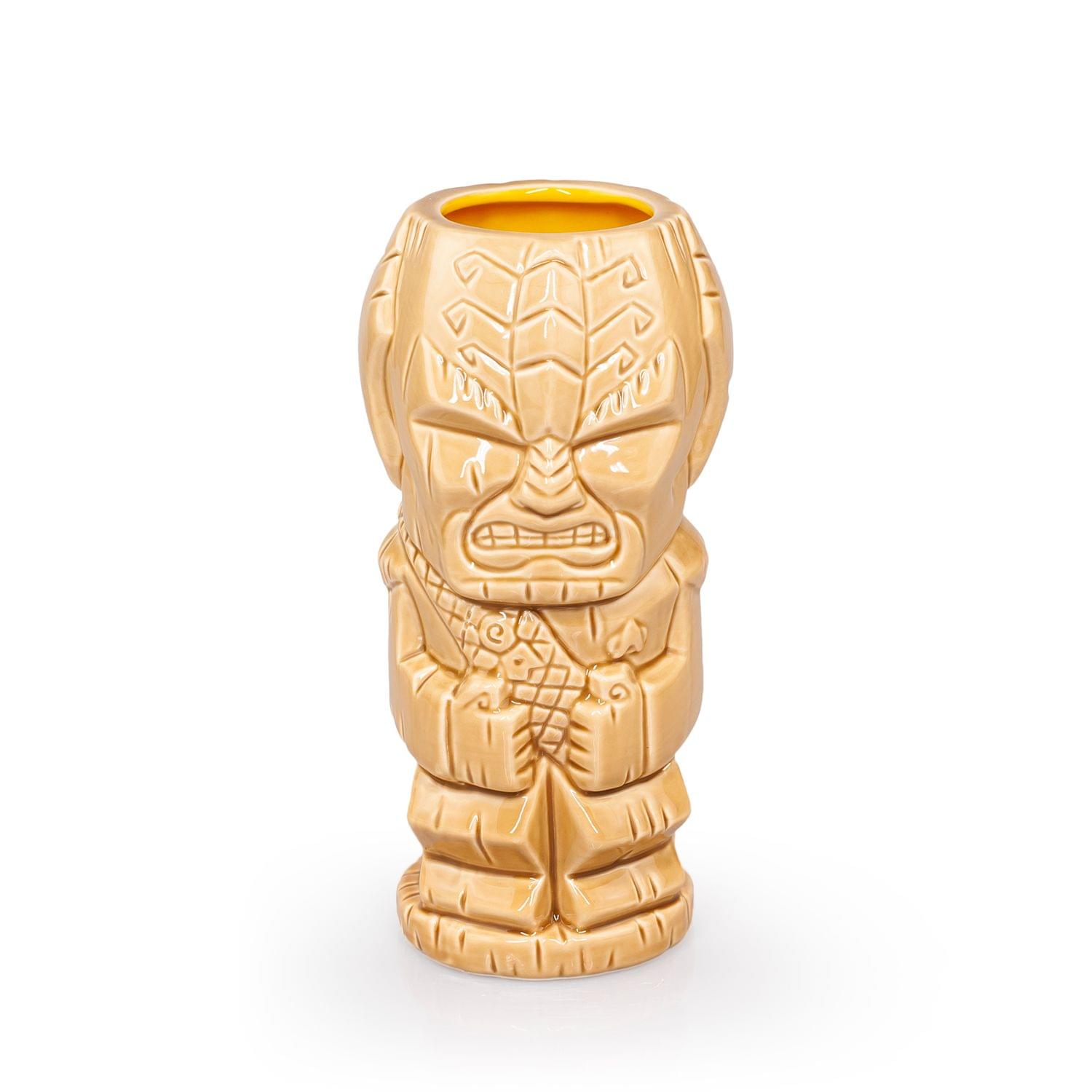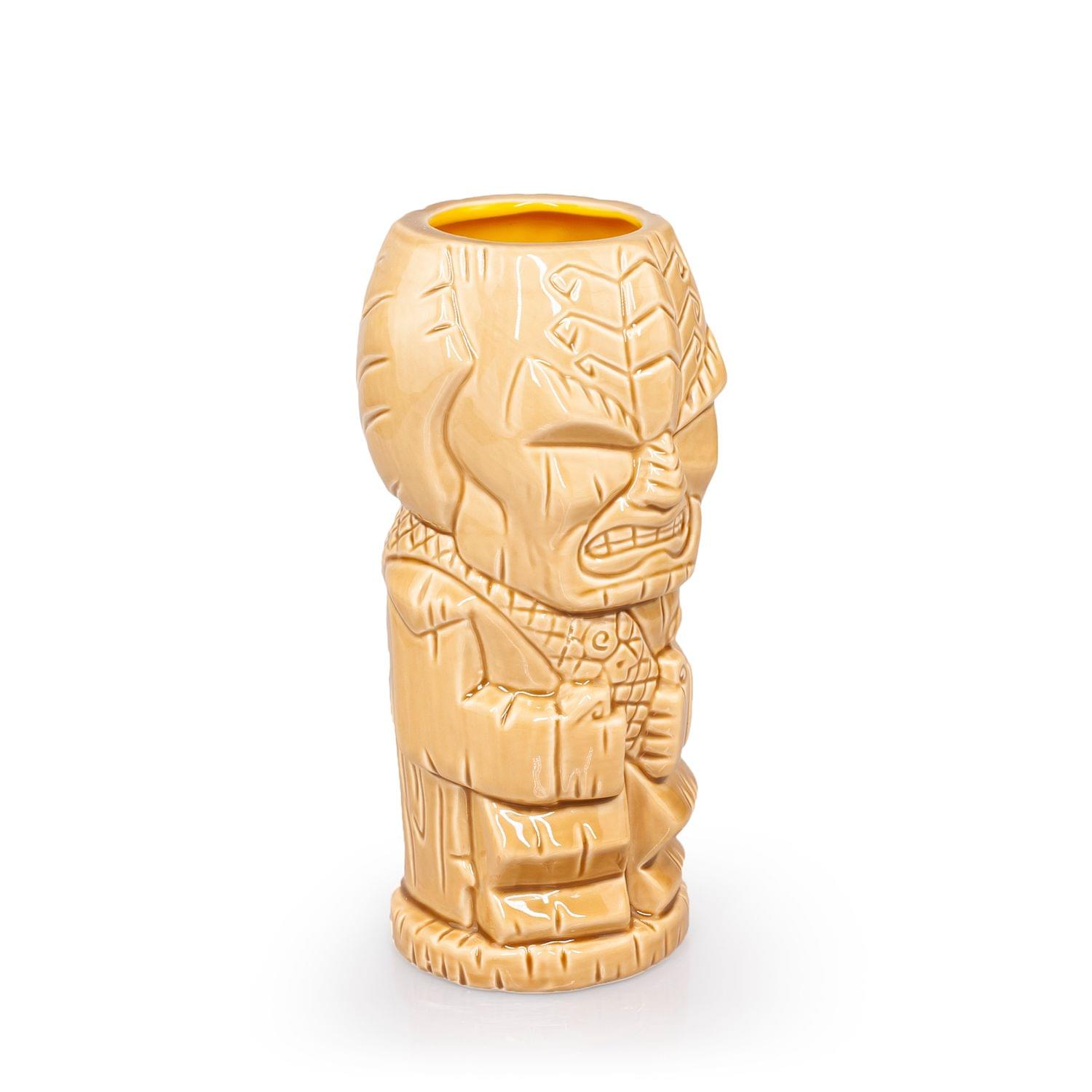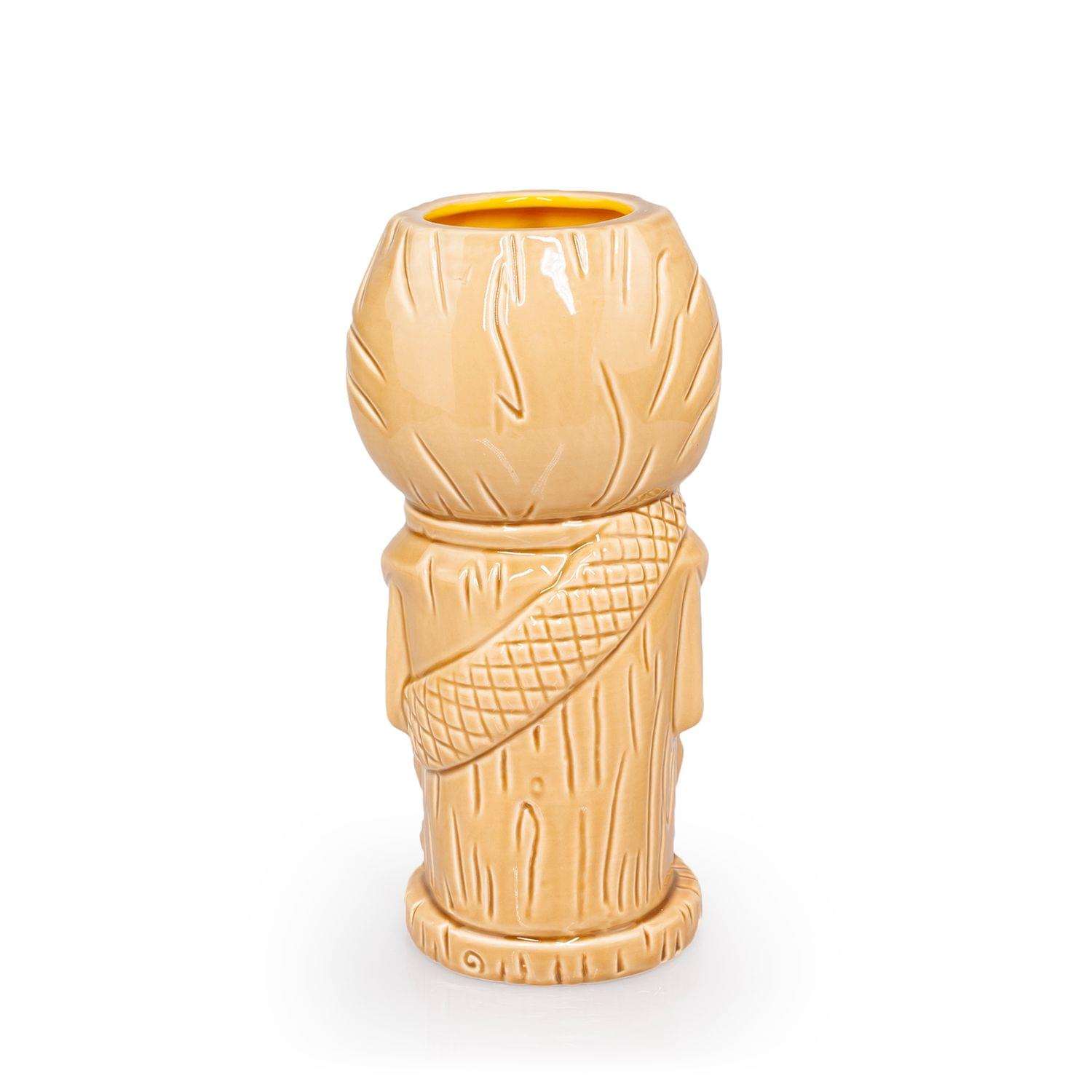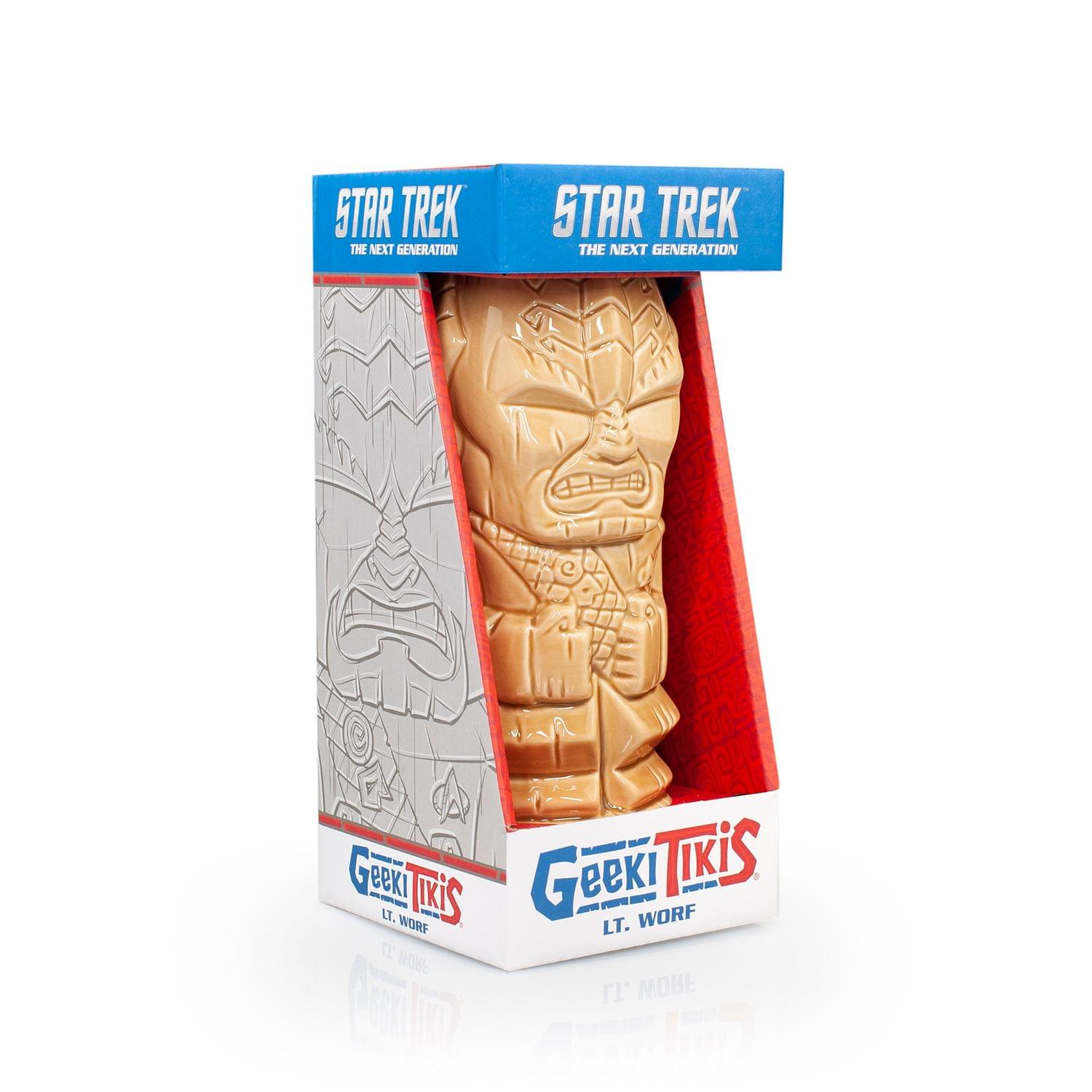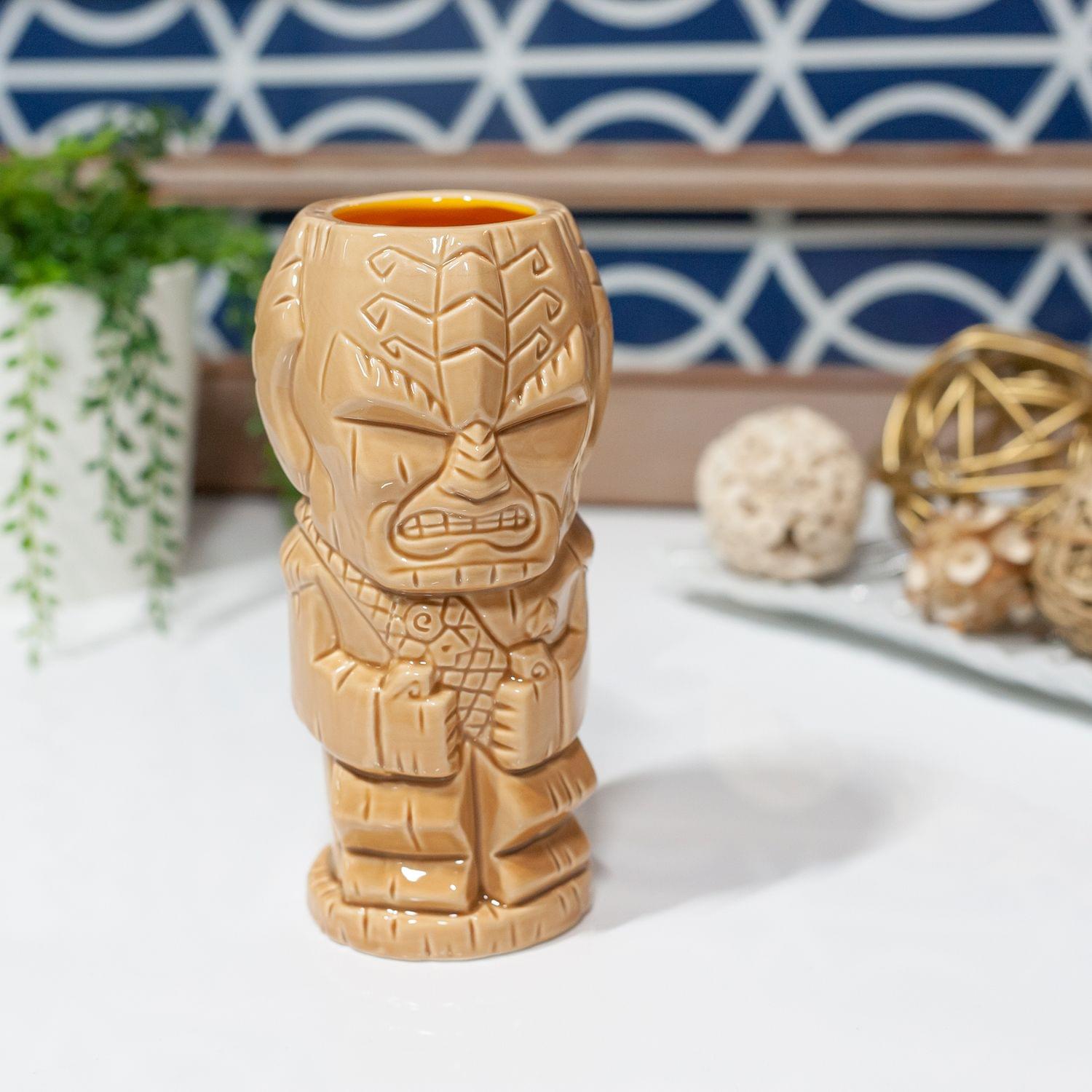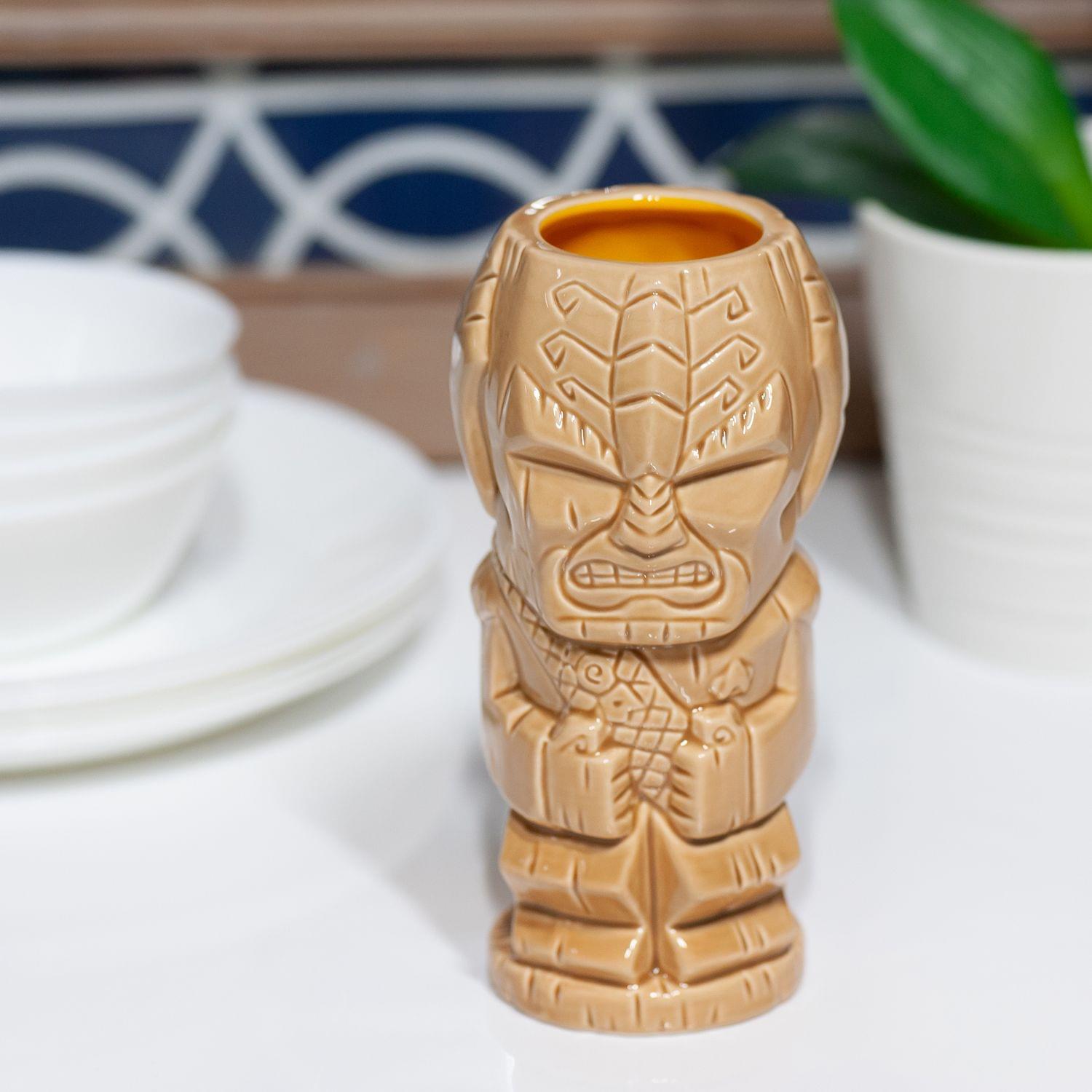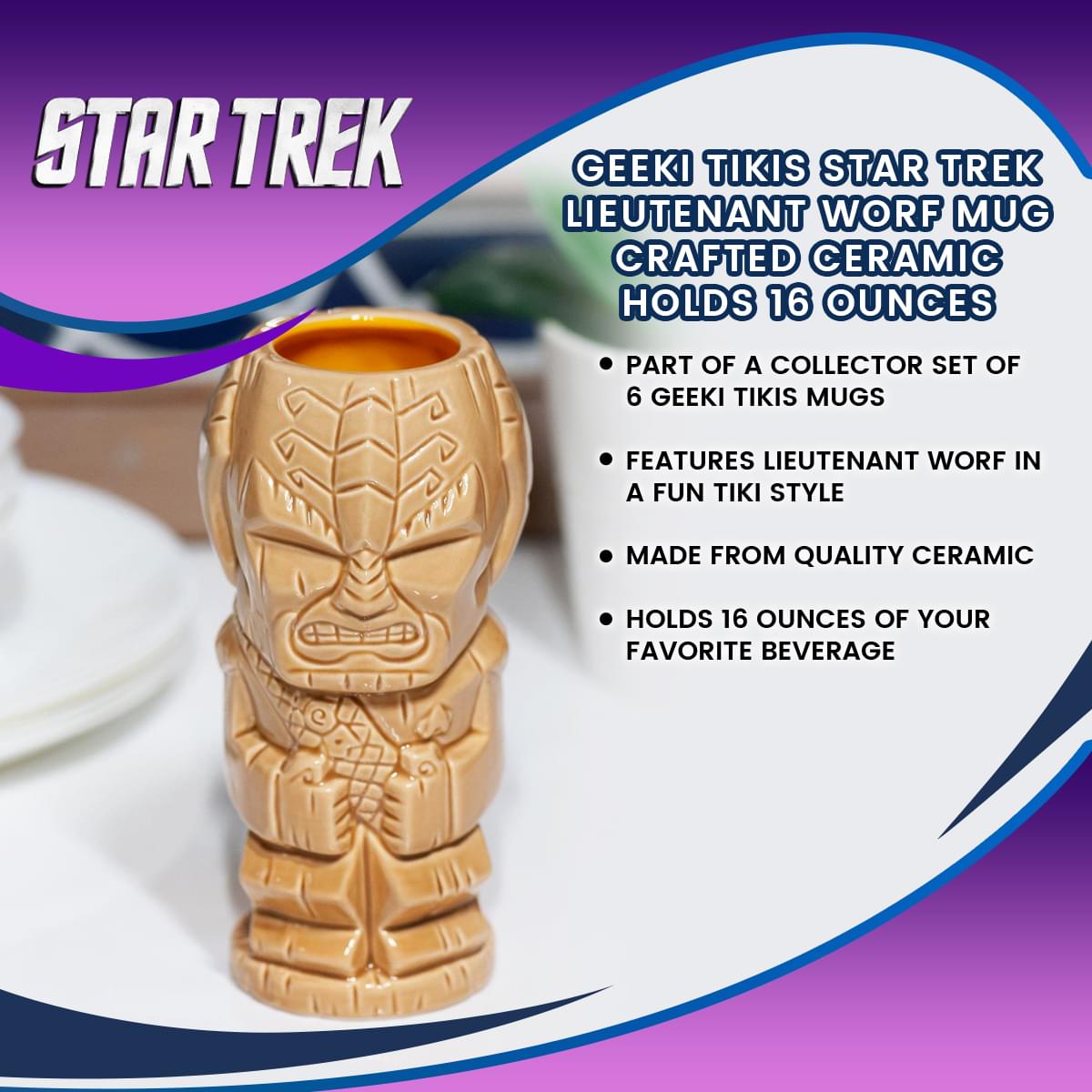 Geeki Tikis Star Trek: The Next Generation Lt. Worf Ceramic Mug | 14 Ounces
DRINK WITH THE MIGHT OF WORF: As the Klingon chief security officer on the USS Enterprise, Lieutenant Worf relentlessly ensures the safety of his crew. Relax after a long day of security detail with this tiki style Worf cup.
AN EXCLUSIVE COLLECTOR MUG: This Worf tiki cup is a part of a collector set of Geeki Tikis Star Trek mugs. Collect all your favorite heroes and villains such as Picard, Geordi, the Borg, and more!
QUALITY TIKI CUPS: Every Star Trek collectible tiki mug is crafted from a durable ceramic material and built to last. Standing at 7" tall, this tiki cup is also microwave and top shelf dishwasher safe!
THE BAR IS OPEN: With a ceramic build and a 16-ounce capacity, each Worf drinking cup is perfect for any type of brew or mixed drink! Enjoy hours of a Star Trek marathon while sipping from this tiki cup!
OFFICIAL GEEKI TIKIS CHARM: Each Geeki Tikis mug is designed to bring your favorite hobbies together; drinking and Star Trek! This Worf mug is officially licensed and perfect for any tiki mug collection!
THE MIGHT OF A KLINGON IN THE CHARM OF A TIKI
Brought up from a broken past, Worf has proven his capabilities through many trials in Star Trek. From becoming the first Klingon officer in Starfleet to being promoted to Lieutenant Commander, Worf has experienced many different roles. His latest role is bringing joy to all party goers and Star Trek fans as his likeness is embodied into a stylish tiki mug! Enhance the quality of your next Star Trek themed party with this Lieutenant Worf tiki mug!
OFFICIAL GEEKI TIKIS COLLECTIBLE MUG 
Combining the popular fashion of tiki mugs with amazing pop culture icons, Geeki Tikis has created a product line for geeks, nerds, and super-fans to enjoy their favorite drinks with their favorite characters! Made from a durable quality ceramic, each mug is designed to deliver stunning details while also being durable enough to quench your thirst round after round! Enjoy the magic of Geeki Tikis mugs and collect the complete set of your favorite series!
Read All About It on Our Blog
Trending Geek