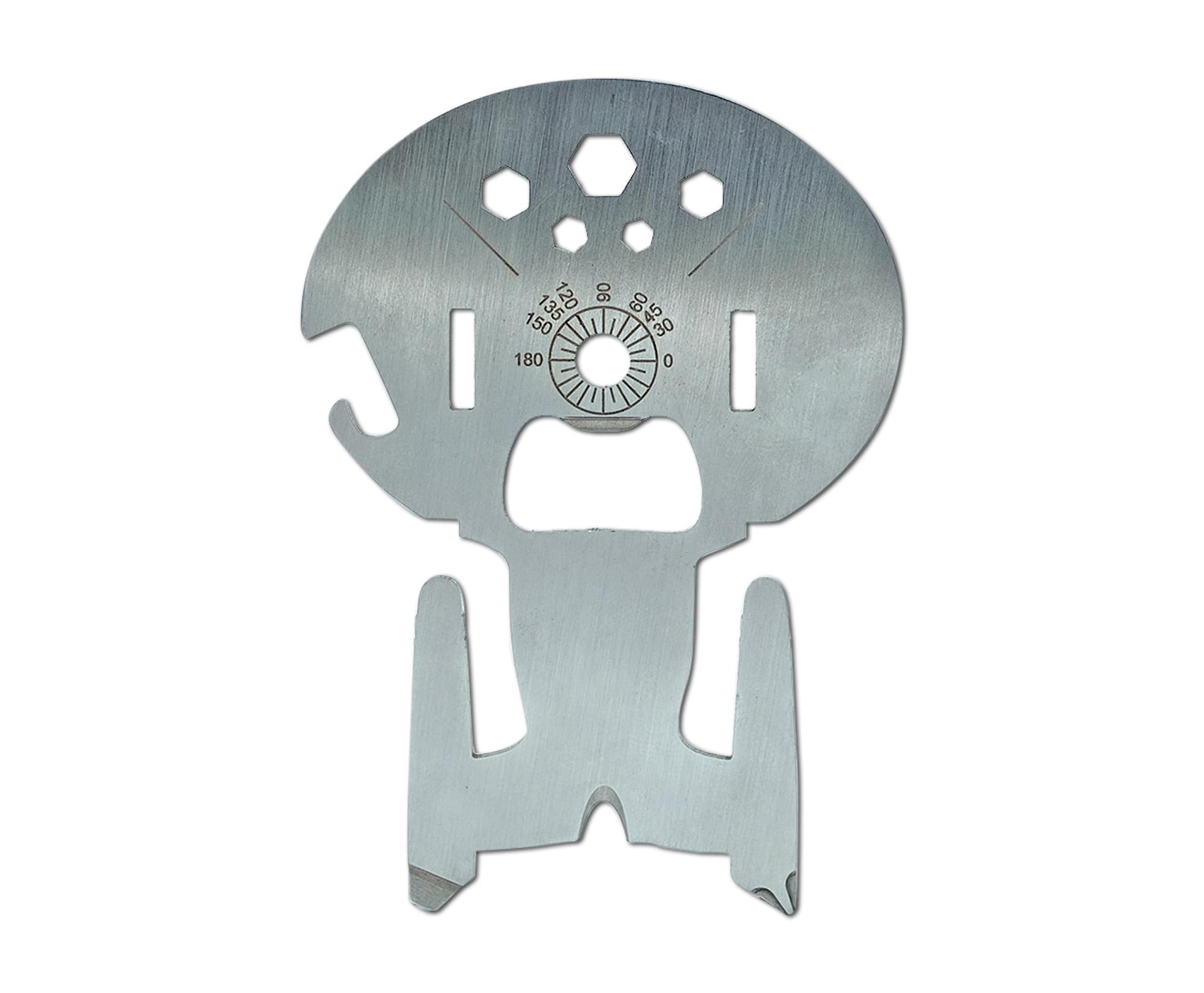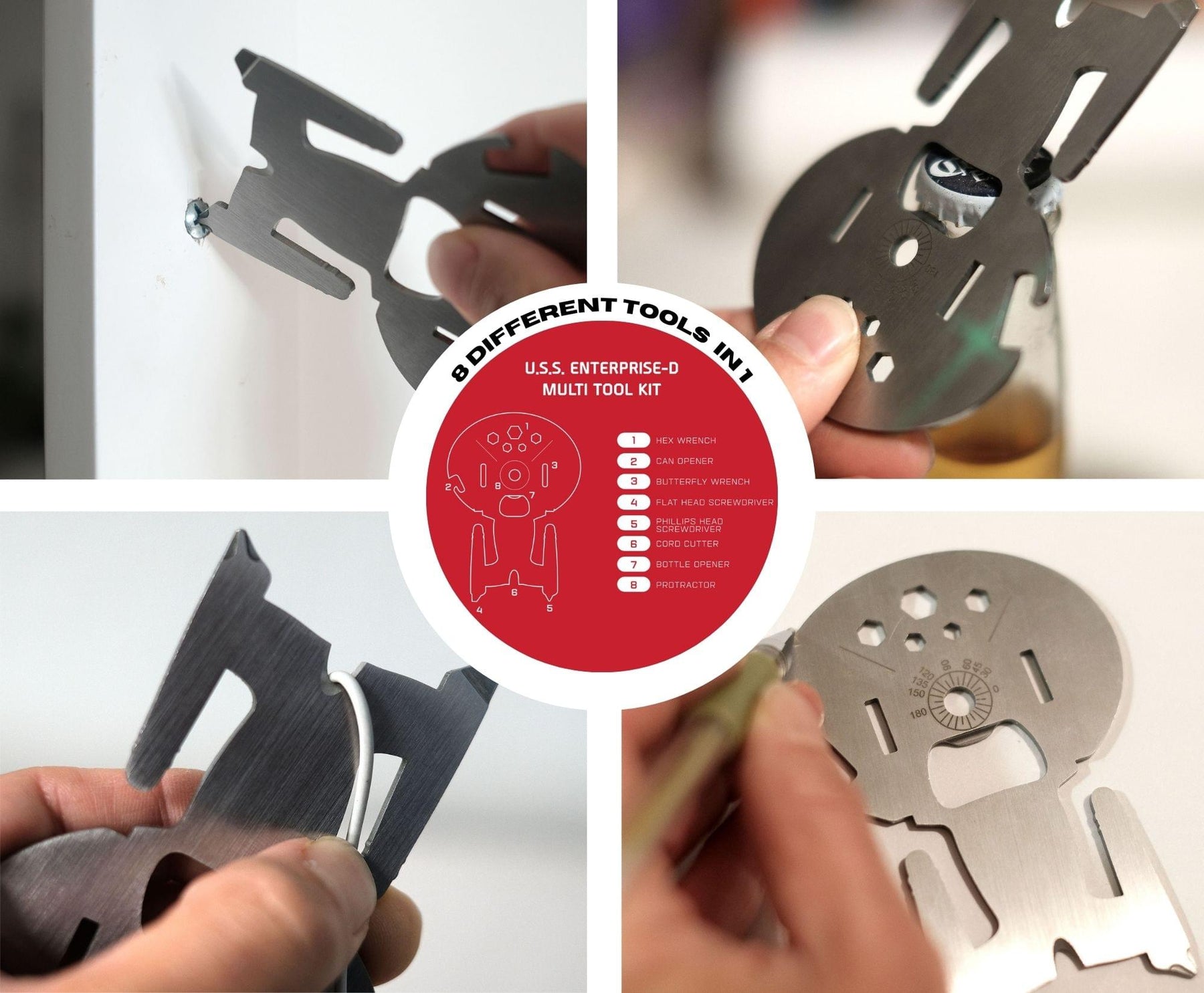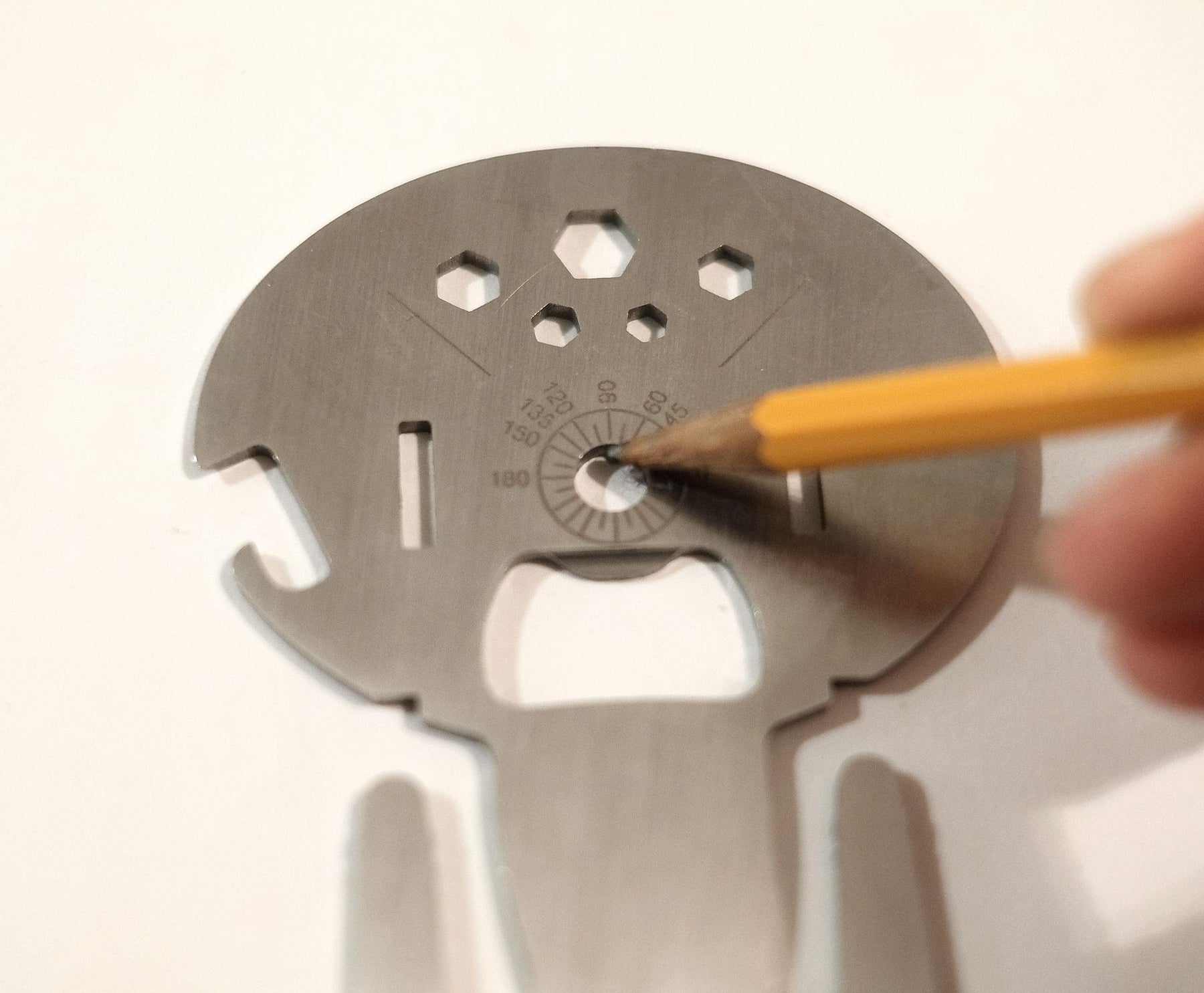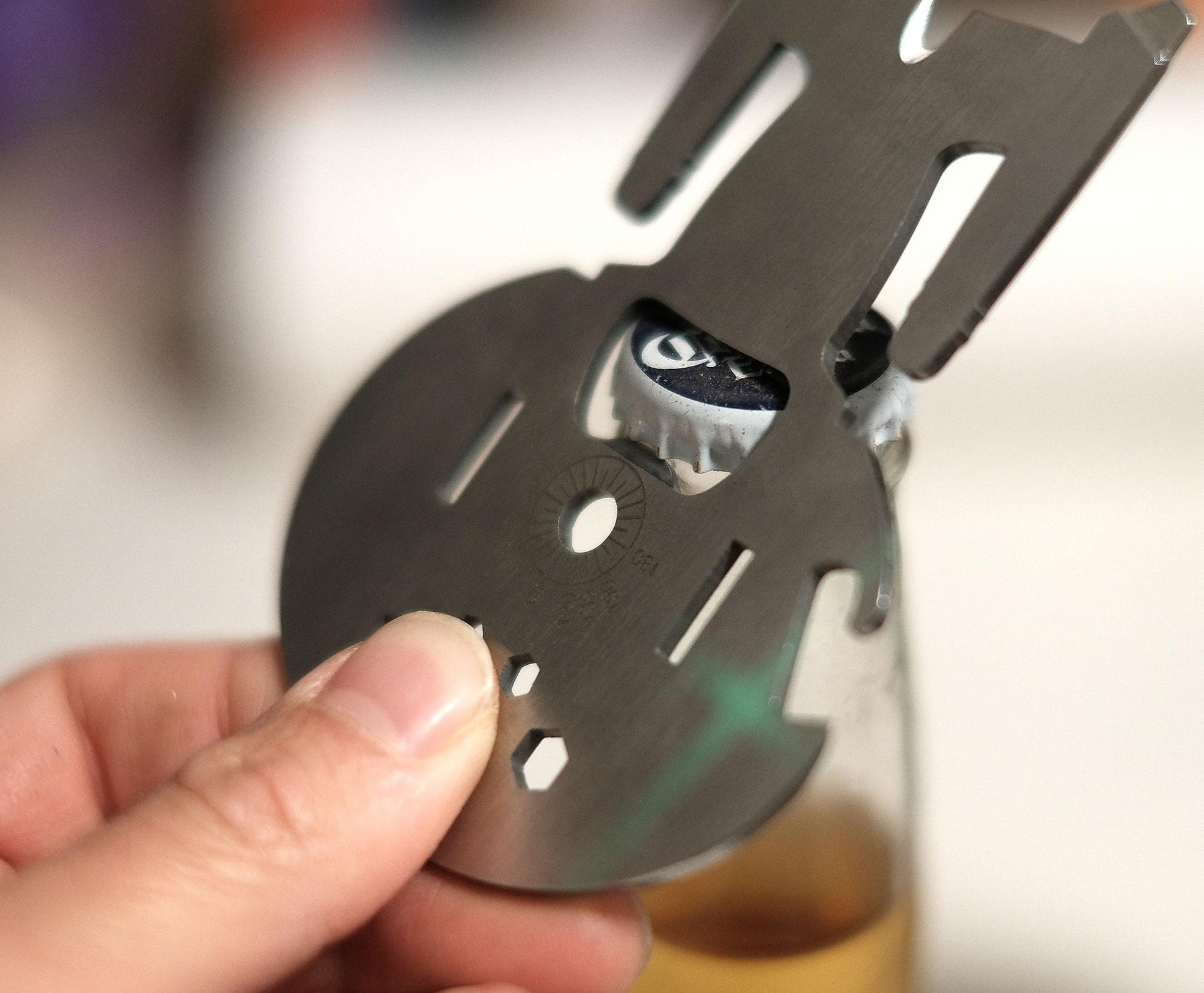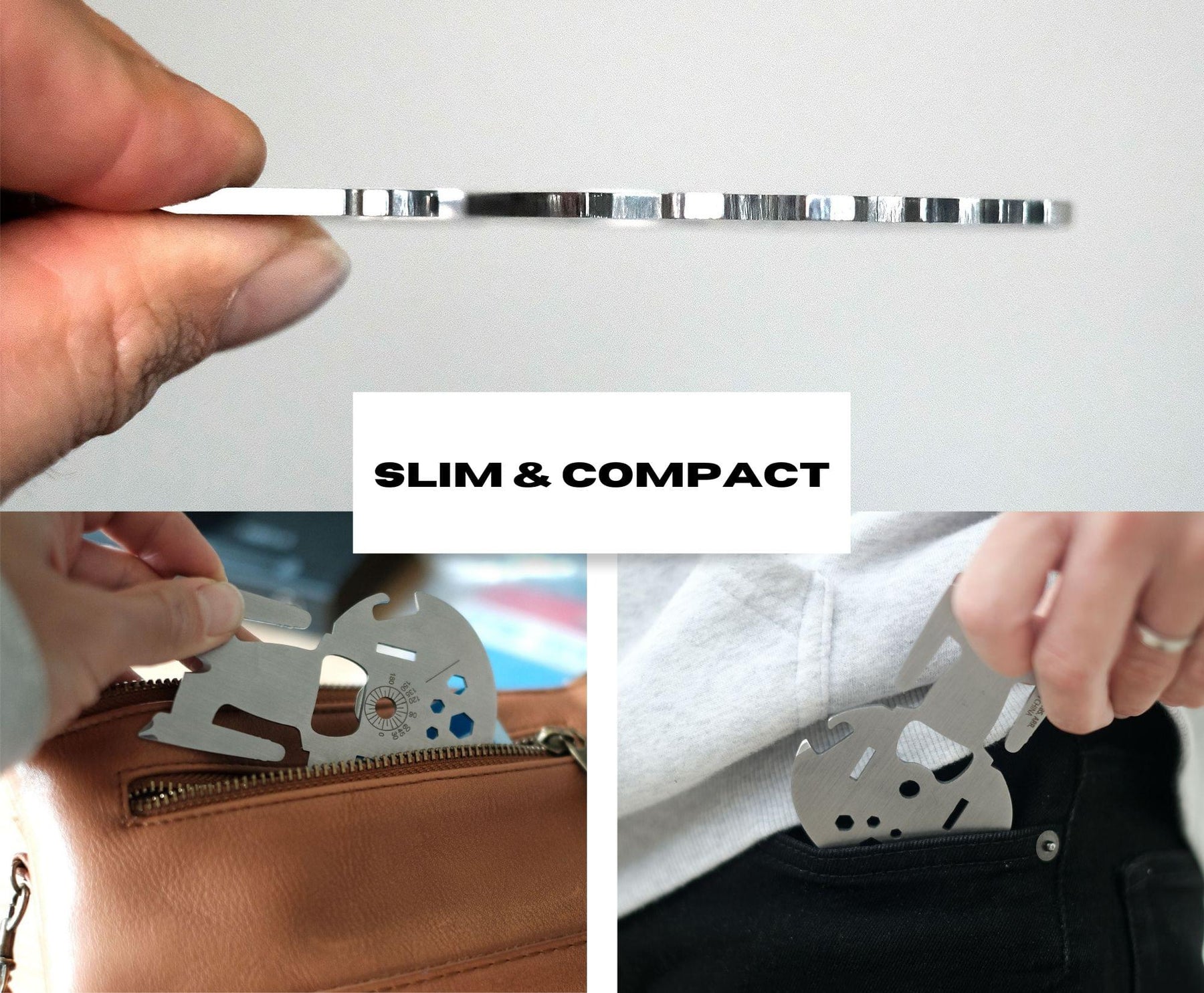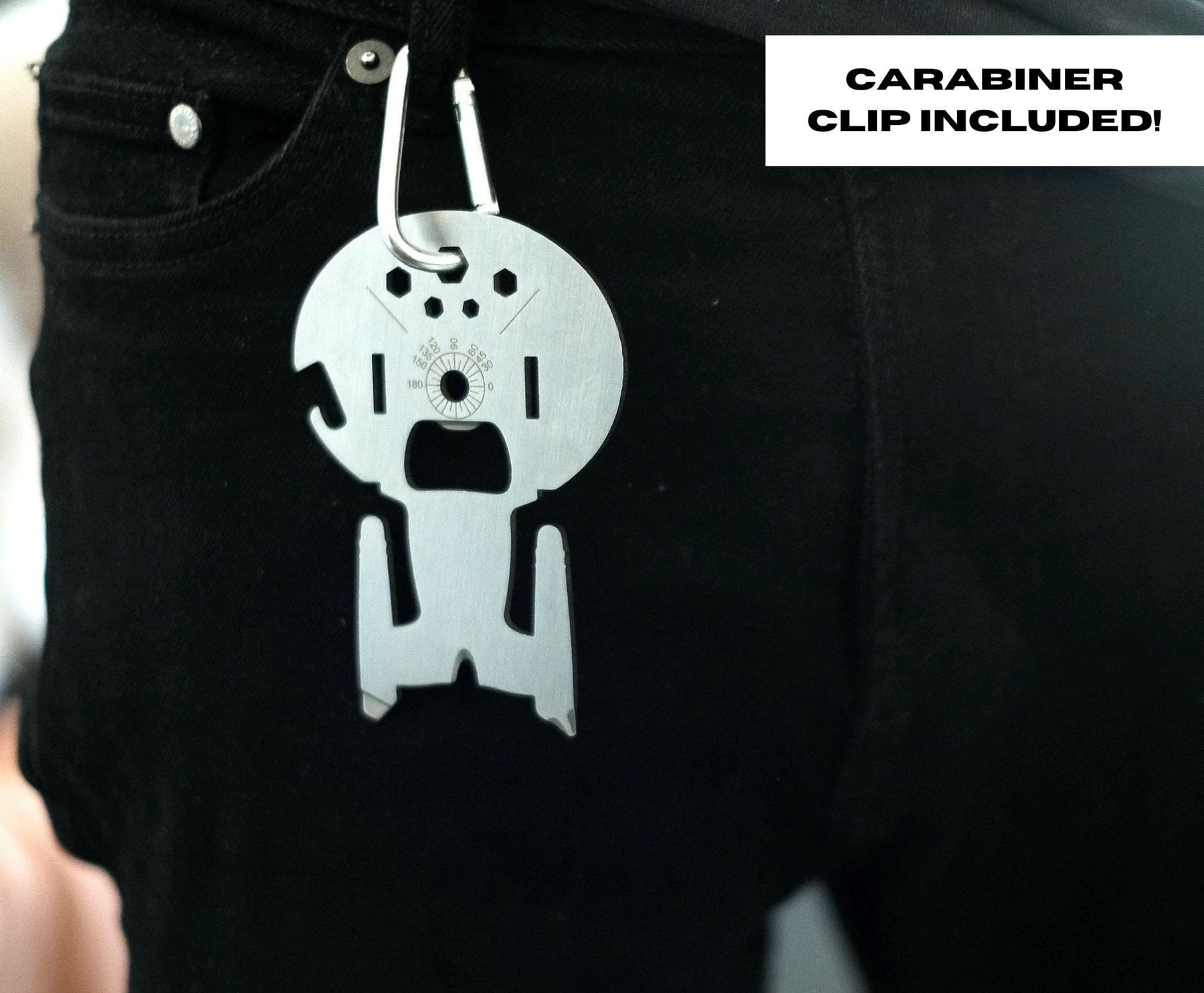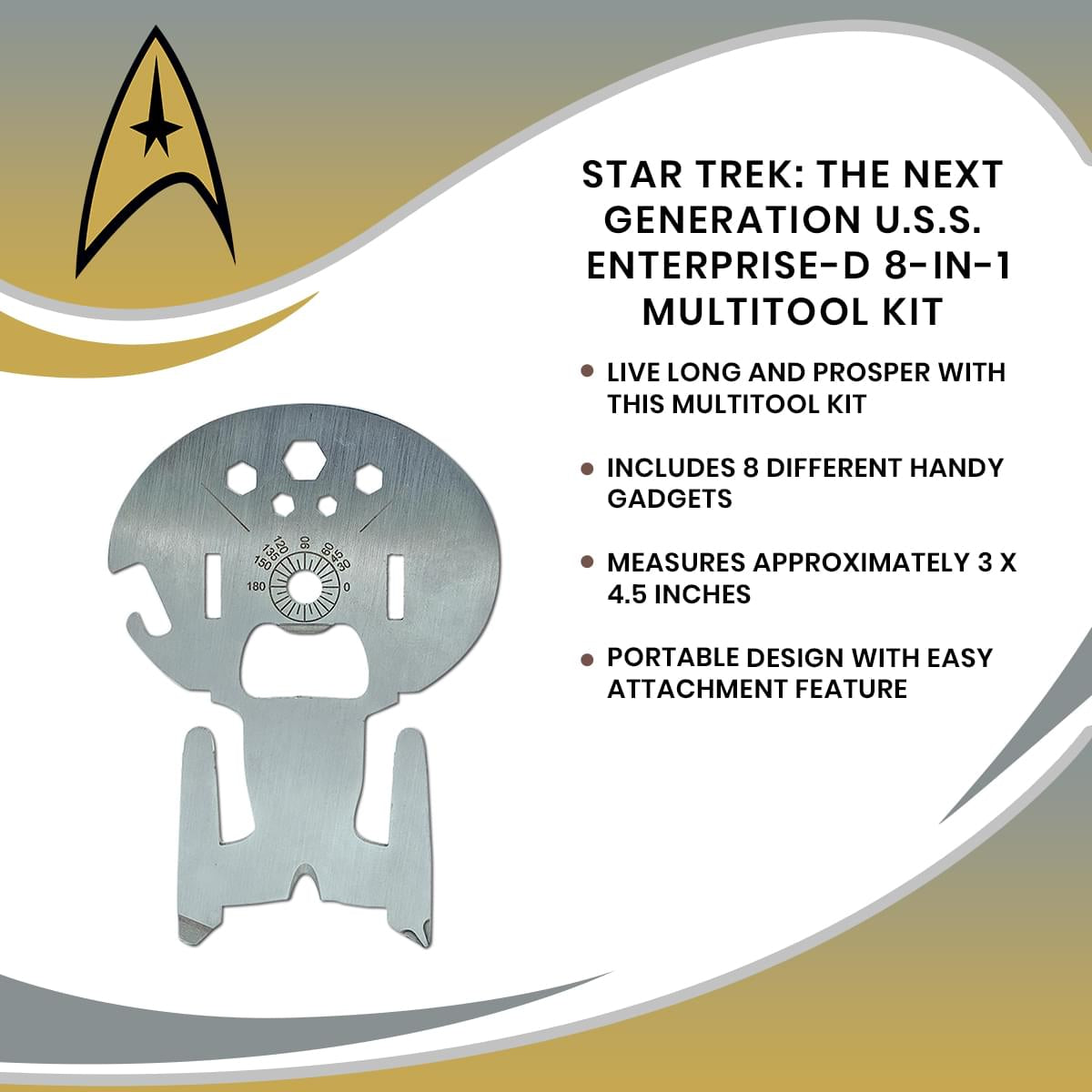 Star Trek: The Next Generation U.S.S. Enterprise-D 8-In-1 Multitool Kit
To Boldly Go: Shaped like the USS Enterprise NCC-1701-D from Star Trek: The Next Generation, this 8-in-1 multitool will help you tackle a variety of daily tasks. Perfect for when you're exploring the universe, hiking, camping, and more.
8 Handy Gadgets: Live long and prosper with this portable tool kit. Features 8 different functions, including a hex wrench, can opener, butterfly wrench, flat head screwdriver, Phillips head screwdriver, cord cutter, bottle opener, and protractor.
Easy To Carry: Flair is what makes the difference between artistry and mere competence, so we made sure this multitool kit's portable design was both practical and stylish. Comes with carabiner and keyhole, allowing for easy attachment.
Dimensions: Measuring approximately 3 x 4.5 inches, this Starfleet-approved multitool is easy to handle safely for a variety of tasks. The small-size, ergonomic design also ensures that this portable tool kit fits perfectly in your pocket.
Makes A Great Gift: You'll need the right tools to boldly go where no one has gone before. This officially licensed Enterprise-D multitool is especially crafted with Trekkies in mind. Keep it handy for all your intergalactic needs.
LIVE LONG AND PROSPER

Things are only impossible until they're not. Be the captain of your own starship with this officially licensed Star Trek U.S.S. Enterprise-D Multitool Kit. Inspired by the iconic galaxy-class cruiser from The Next Generation, this this 8-in-1 multitool allows you to handle a variety of intergalactic tasks.
Fitting in a pocket or a wallet, this portable tool kit is perfect for deactivating force fields when you have misplaced your sonic driver. Complete daily tasks with ease, including tightening up things around your quarters.
PREARE FOR INTERGALACTIC ADVENTURES
Requiring no regulators or couplers, this handy tool kit includes 8 different useful gadgets.
Complete repairs around Enterprise-D with the wrench and screwdriver functions, so you can always keep the starship running smoothly. You can also use the bottle opener to share a glass of Romulan ale with the crew, or serve your favorite intergalactic meals using the can opener. Hyperspace geometry can get complicated, so pull out the attached protractor to lighten your workload.
Make sure history never forgets the name Enterprise when you use this collectible Star Trek multitool kit.
WHAT'S INCLUDED?
Bottle opener
Can opener
Hex wrench
Flat head screwdriver
Phillips head screwdriver
Cord cutter
Butterfly wrench
Protractor
Read All About It on Our Blog
Trending Geek