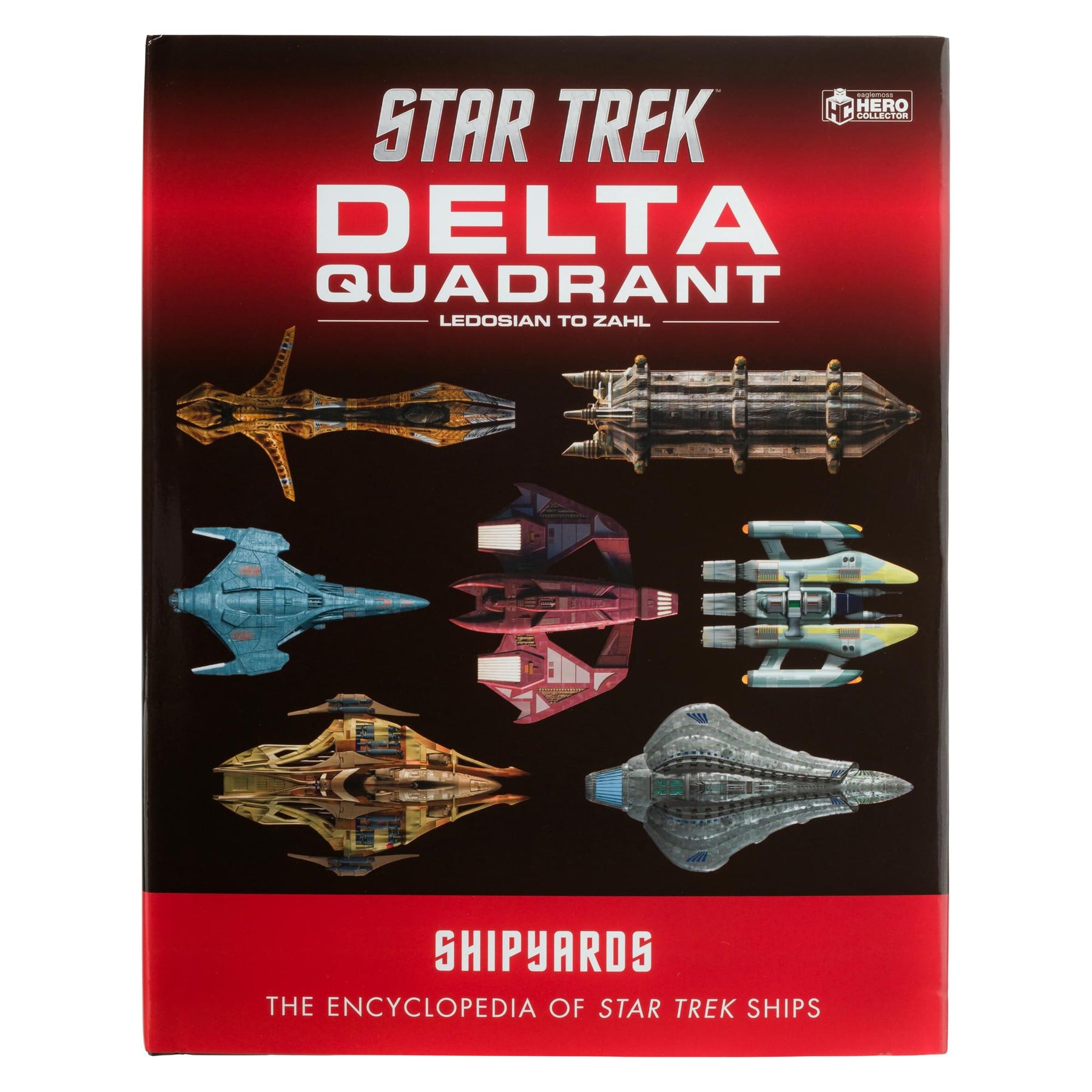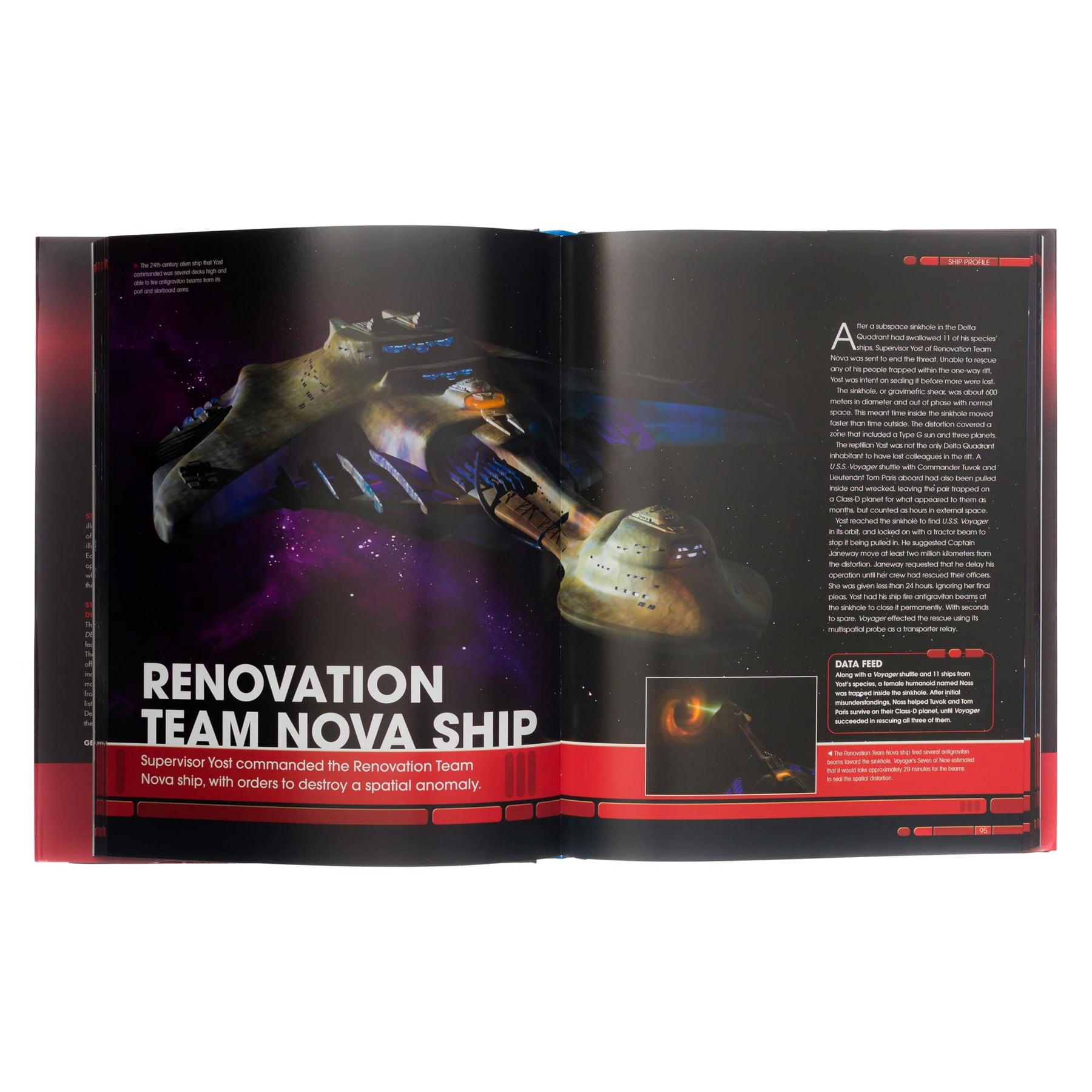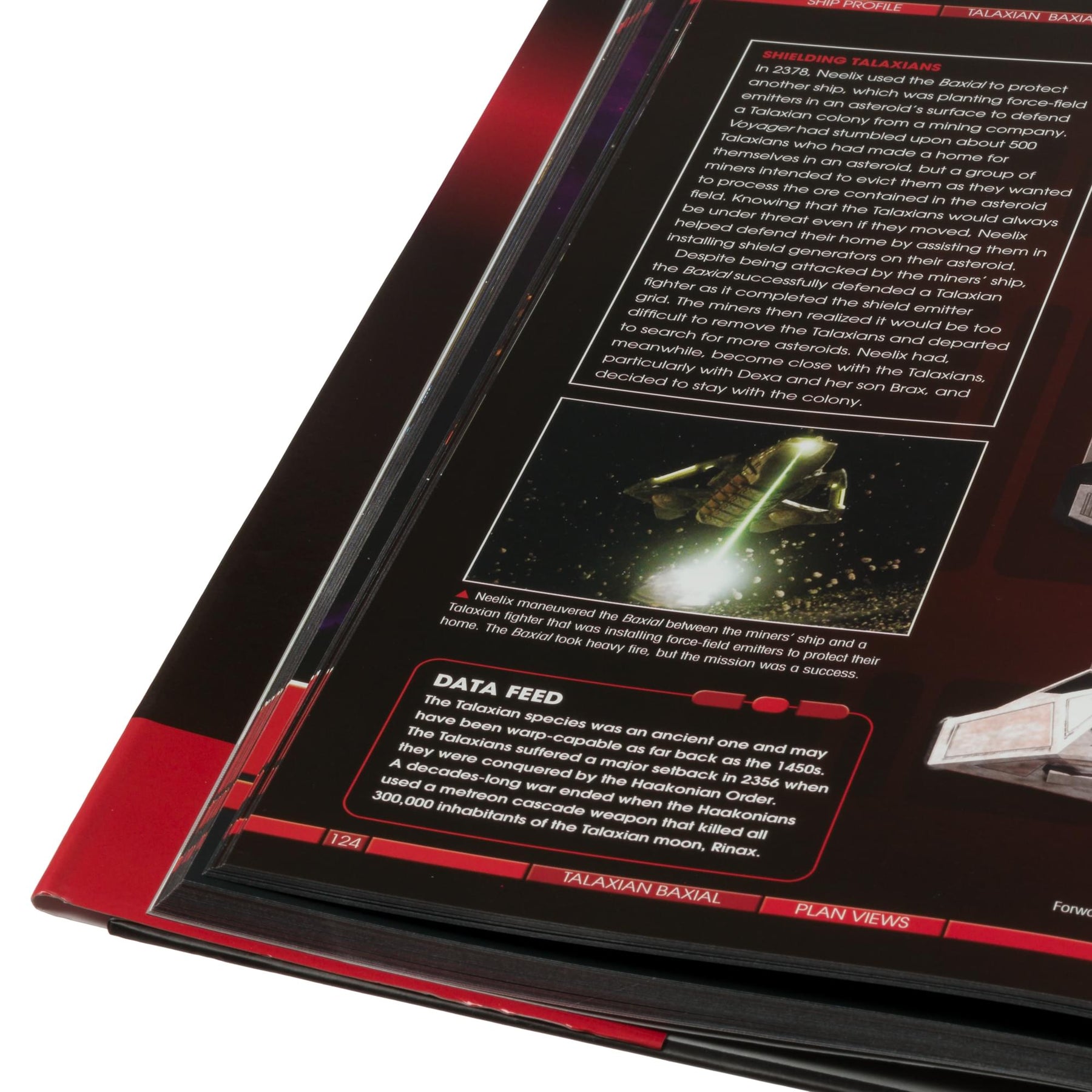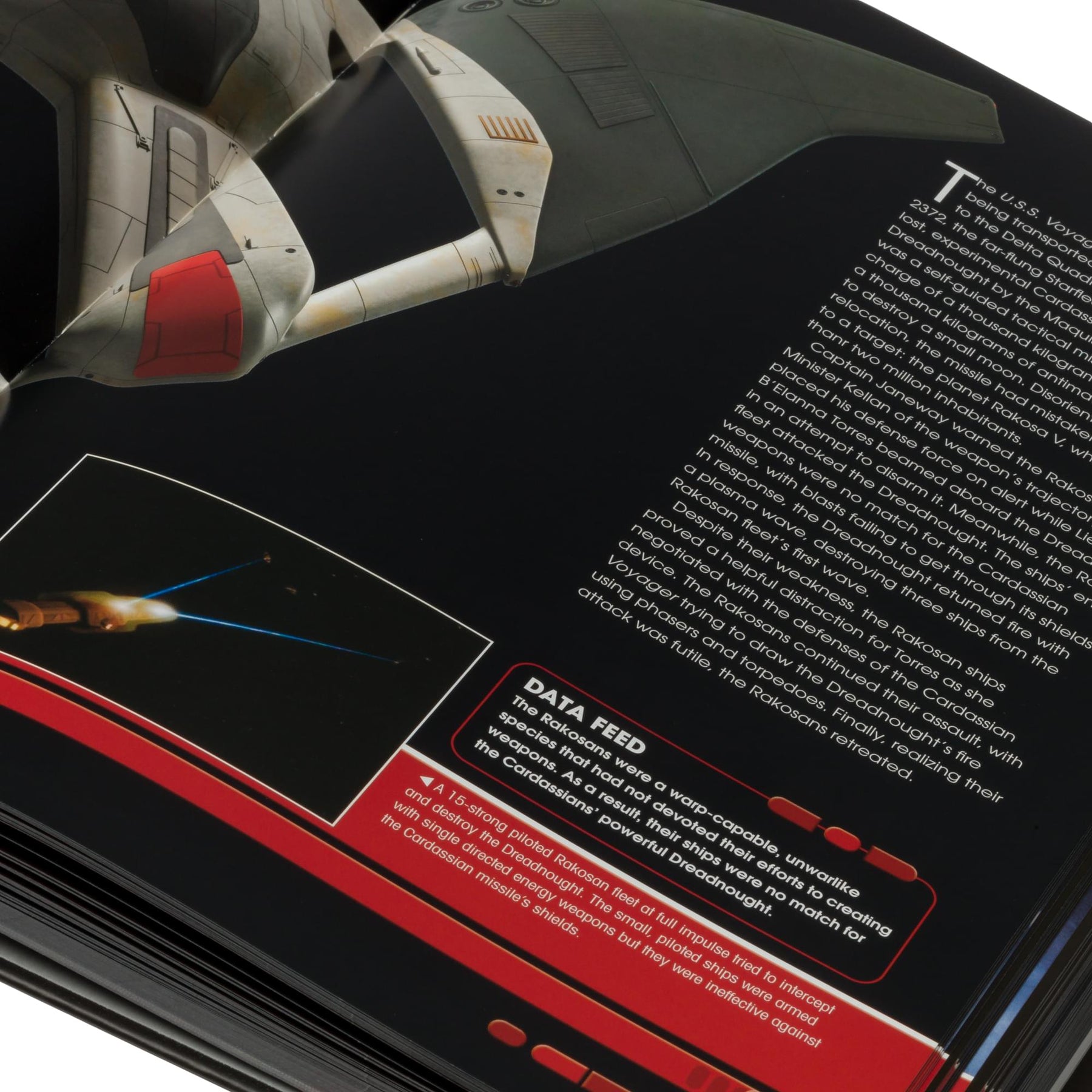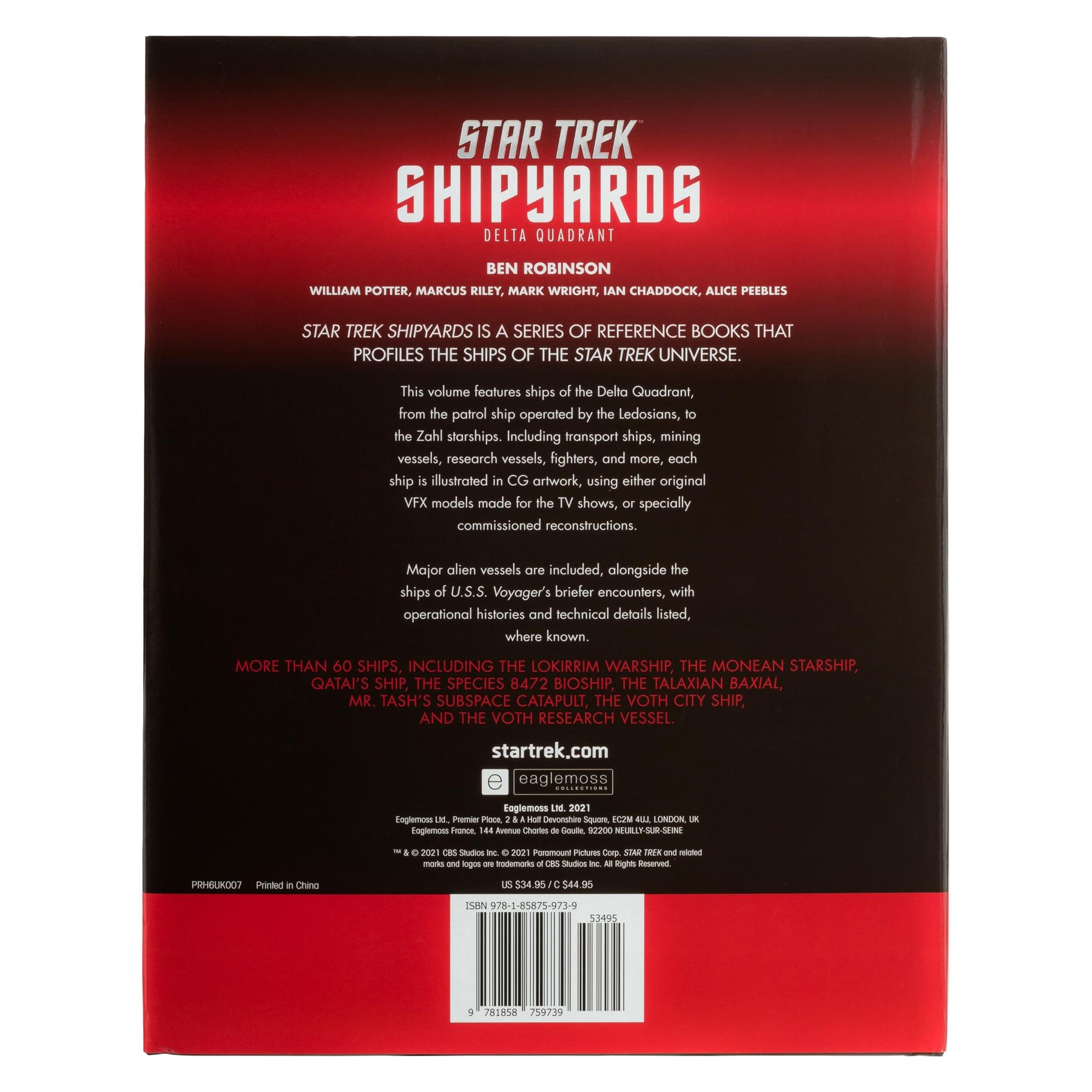 Star Trek Shipyards Book | The Borg and the Delta Quadrant Vol 2 L-Z
STAR TREK SHIPYARDS: Profiling more than 50 ships that Voyager encountered in the Delta Quadrant, this is the 2nd of two volumes that profile the ships from STAR TREK: VOYAGER.
THE DELTA QUADRANT: Featuring Delta Quadrant ships from the Ledosian Patrol Vessel to the Zahl Starship. Includes detailed CGI visuals, complete episode indexes, and other background information.
HARDCOVER: 232 pages. English.
GREAT GIFT IDEA: Purchase this book for your own collection or gift it to the Star Trek fan in your life!
Featuring the Lokirrim Warship, the Species 8472 Bioship, and the Vidiian Warships, and many more. Including technical overviews and operational histories, the ships are illustrated with CG artwork, created using the original VFX models made for the STAR TREK: VOYAGER TV series. With previously unseen artwork, the two official volumes form the most comprehensive account of ships from STAR TREK: VOYAGER ever produced. Be sure to also look for Volume 1, The Borg and Delta Quadrant: Akritirian to Krenim (sold separately), which features the ships of the Borg, and includes the Borg Cube and Borg Sphere, Borg Queen's Ship, the Renegade Borg Vessel and the Borg Tactical Cube, in addition to thirty-five ships of the Delta Quadrant species.
Read All About It on Our Blog
Trending Geek