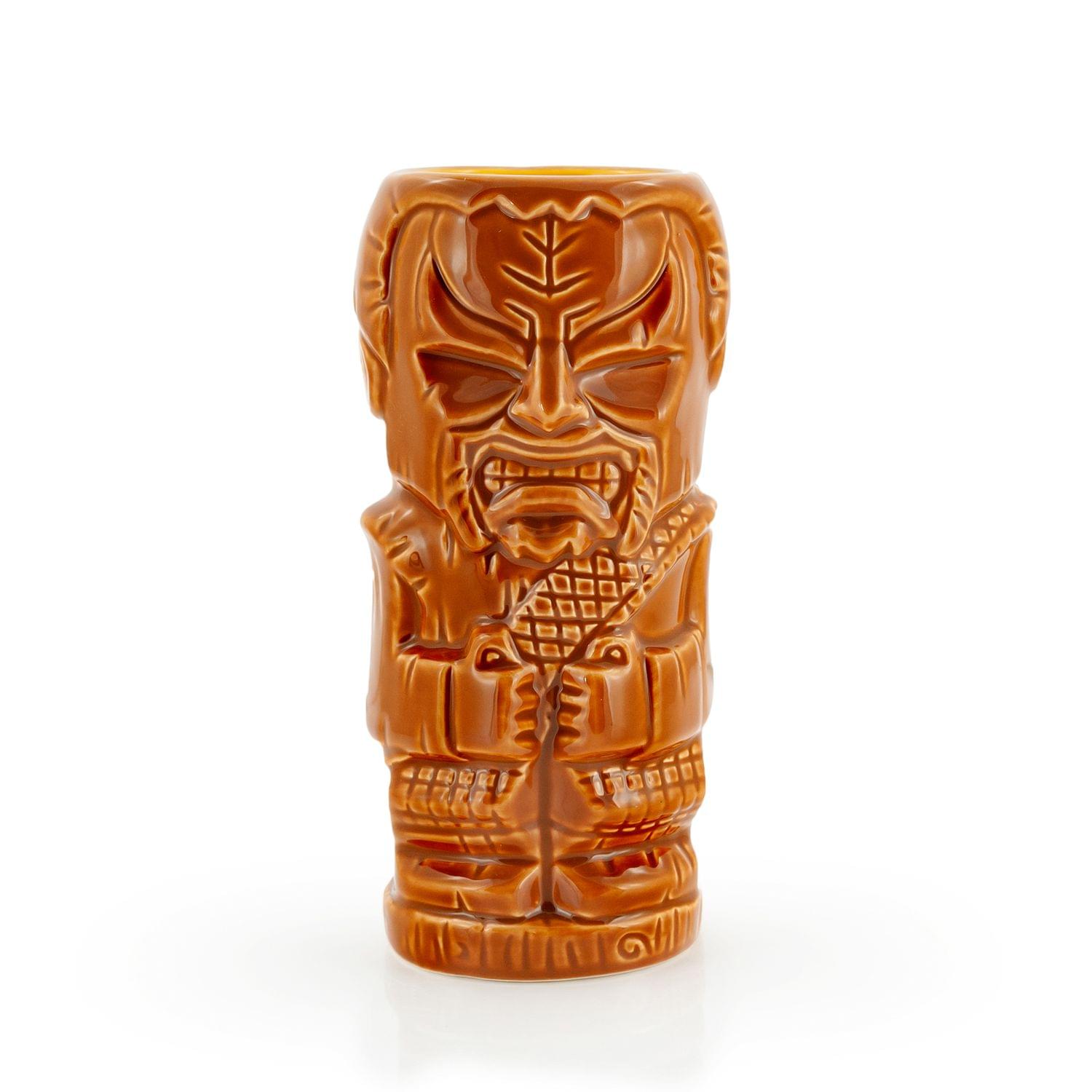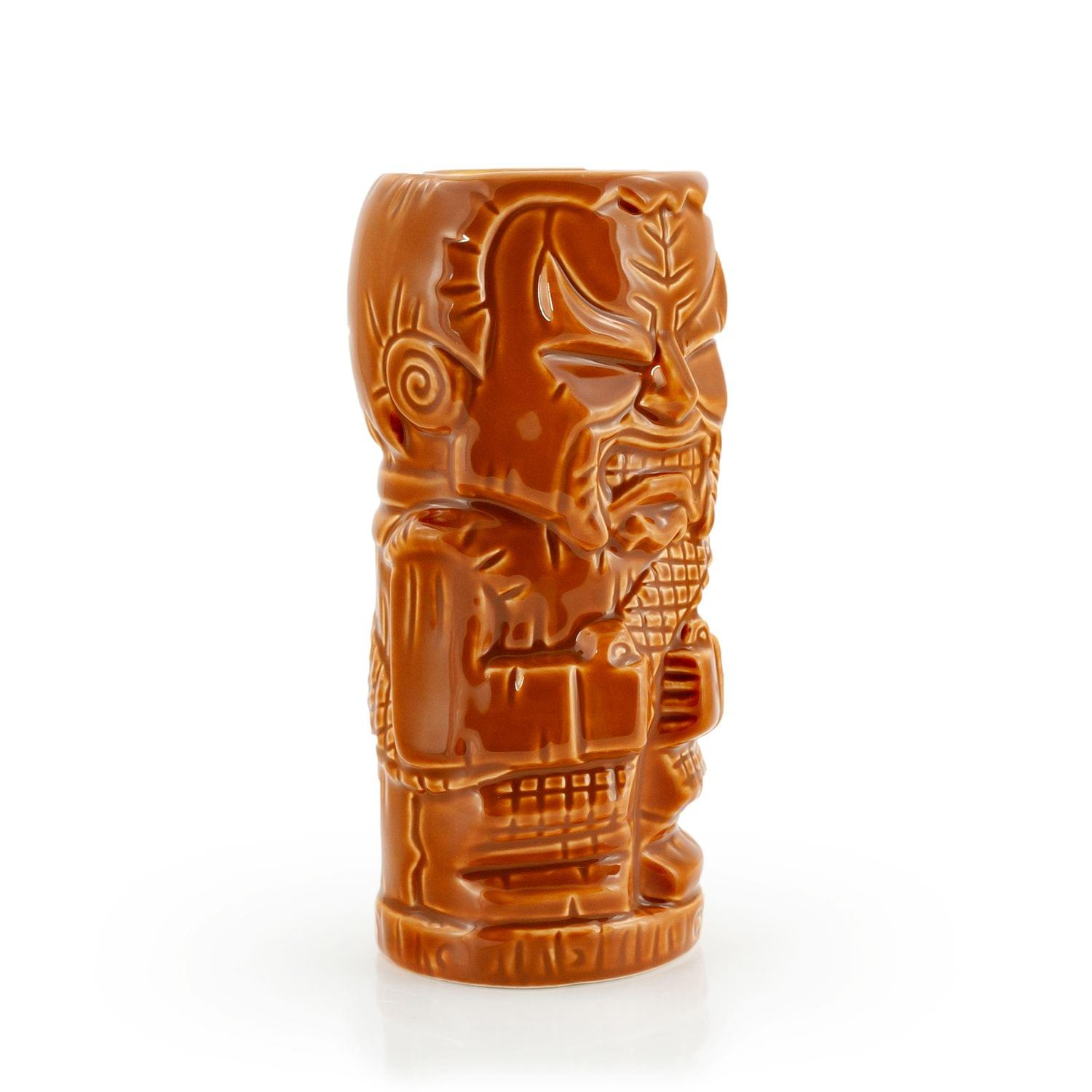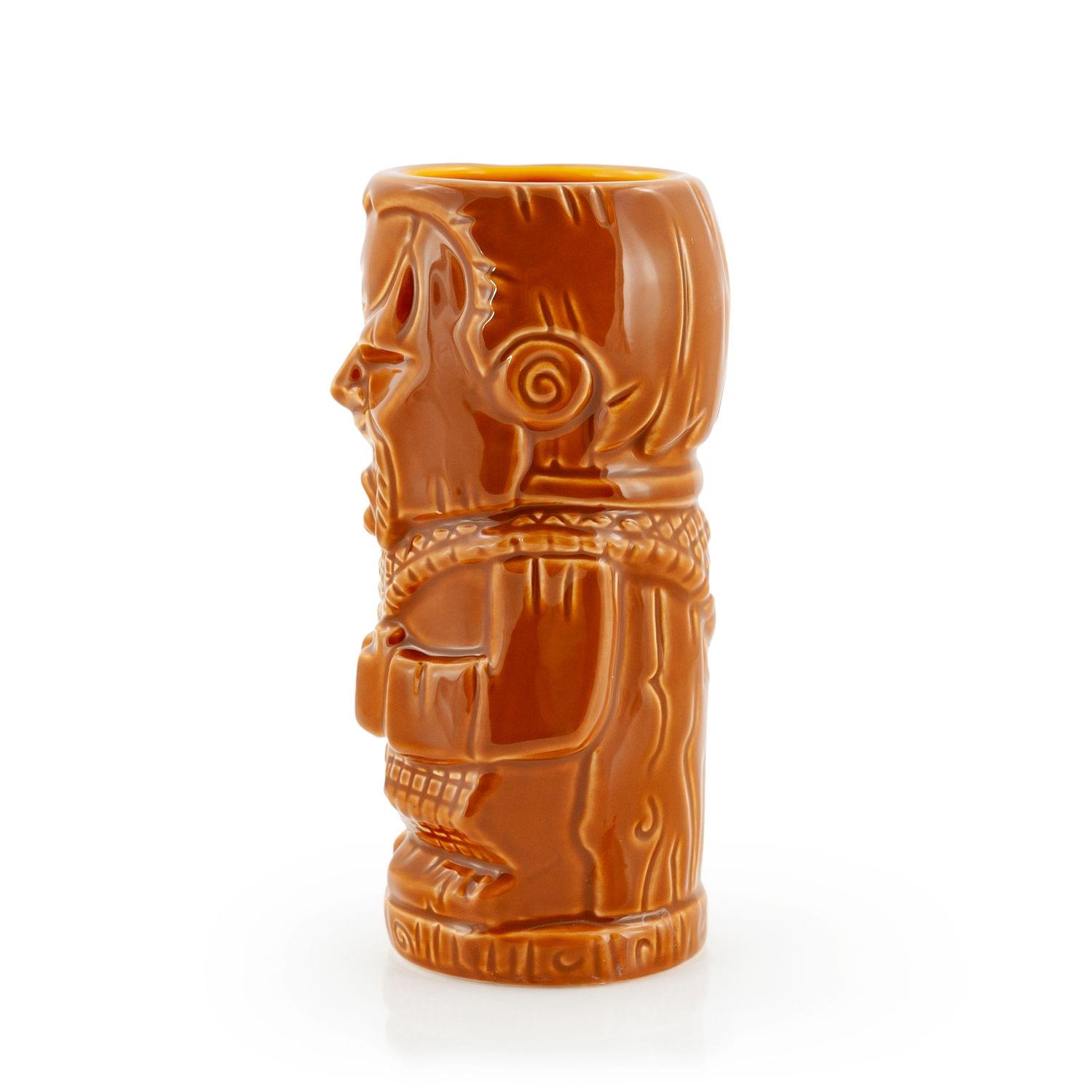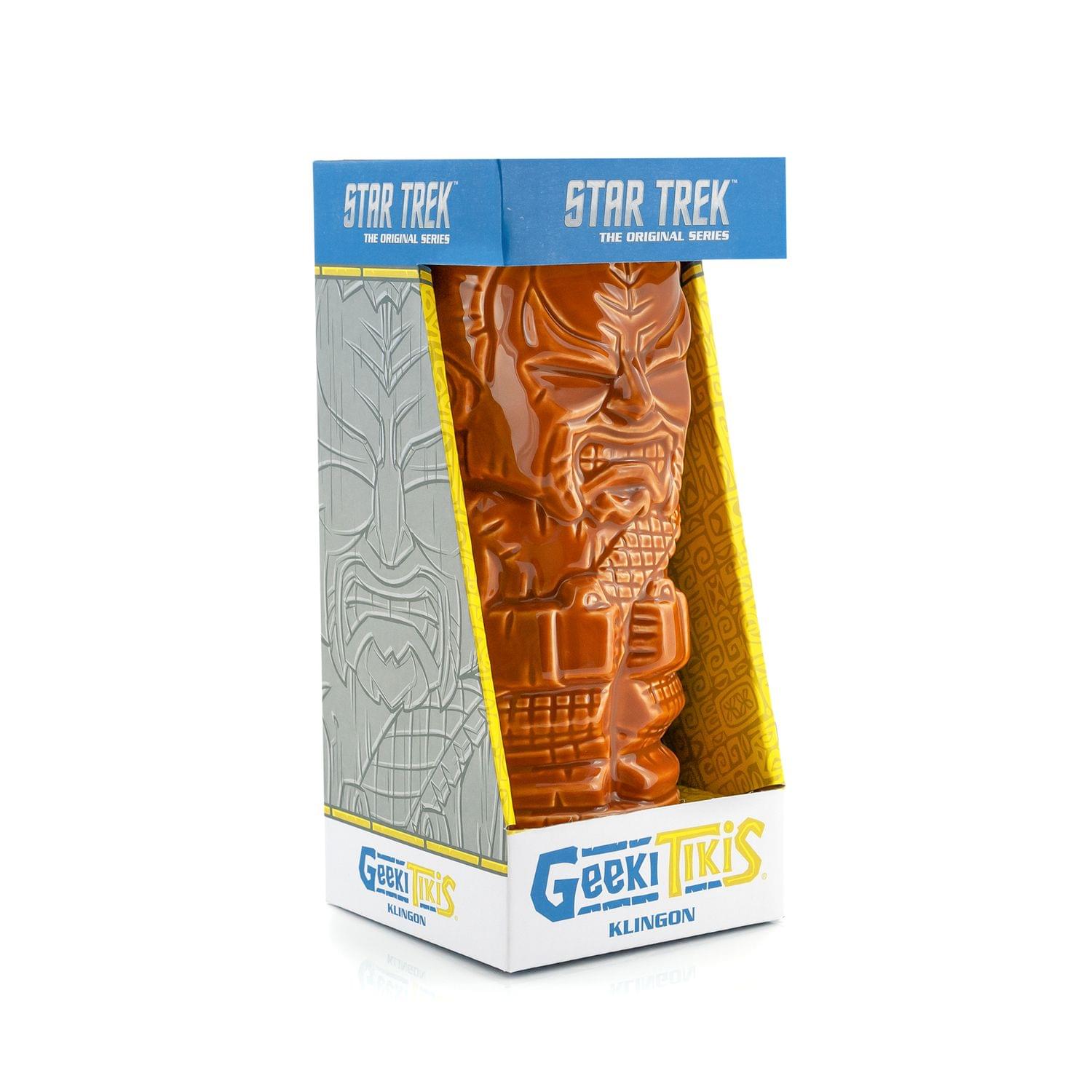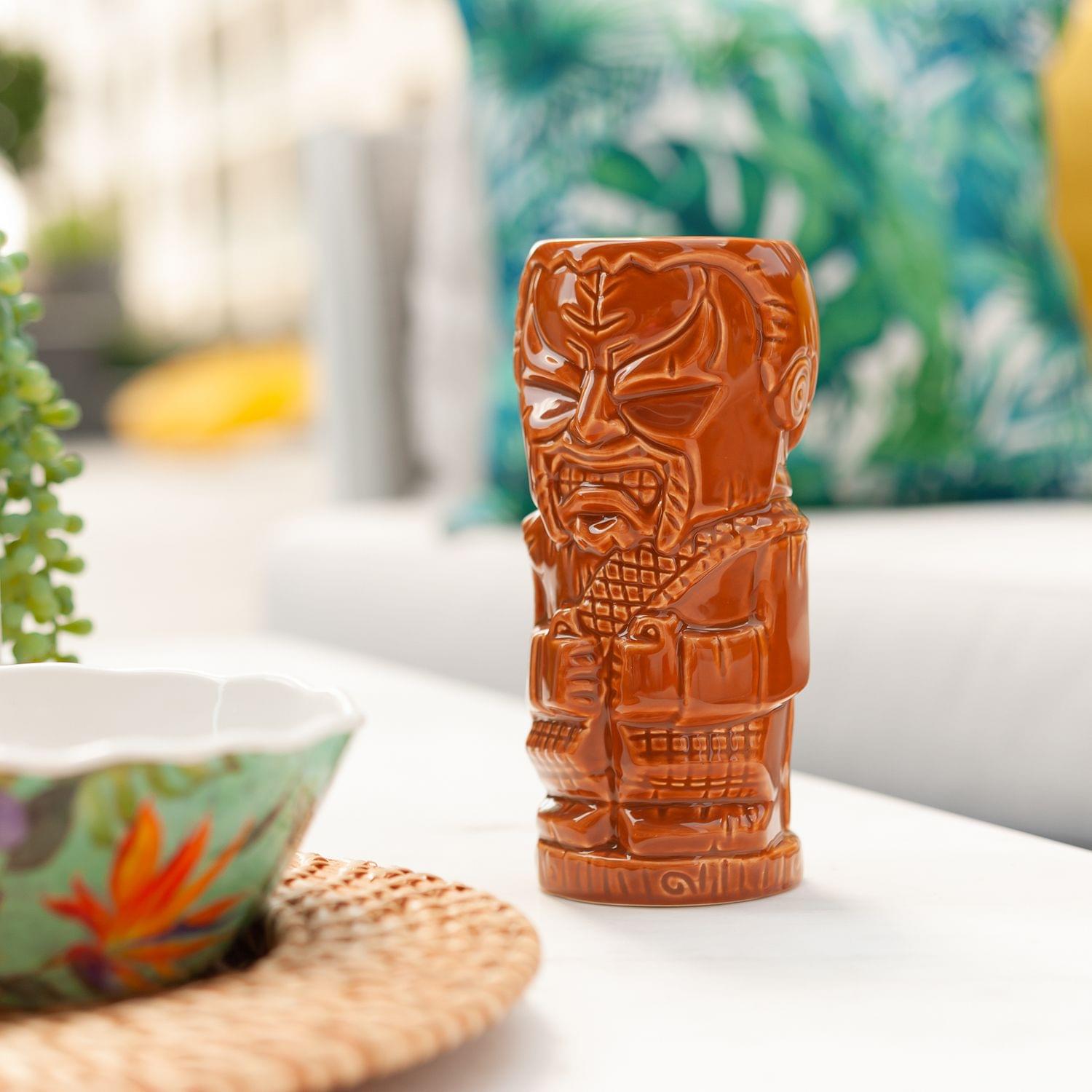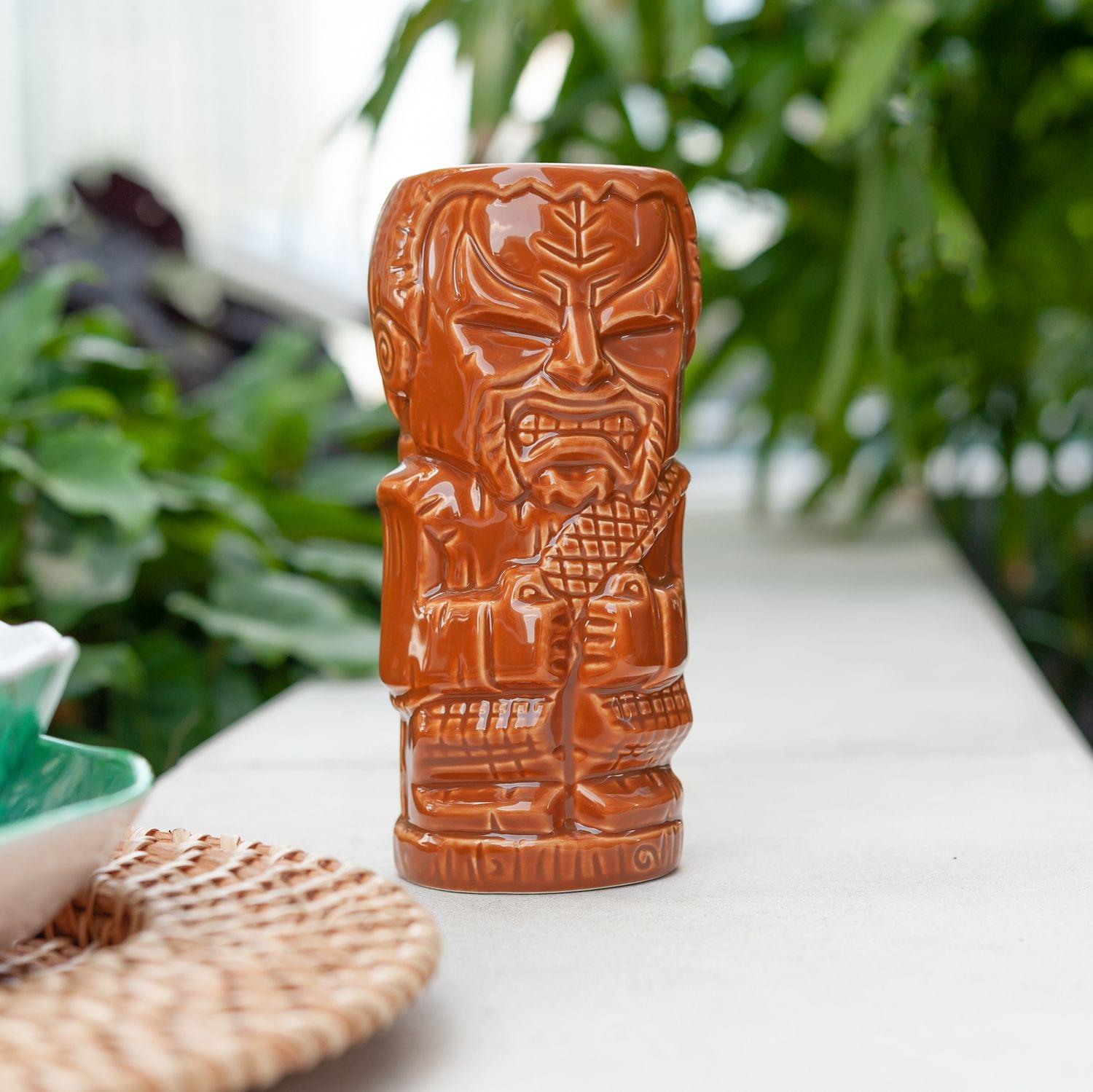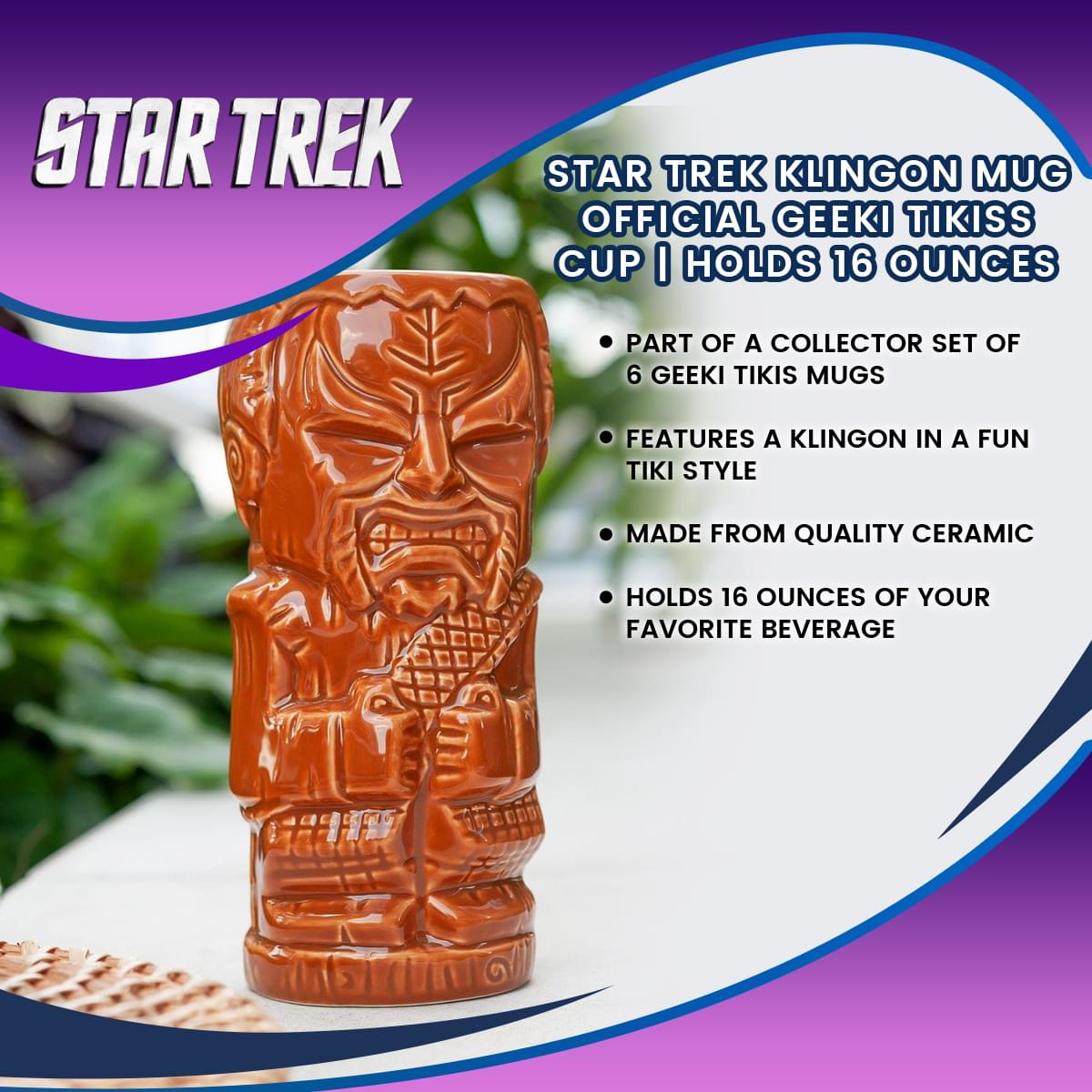 Geeki Tikis Star Trek: The Original Series Klingon Ceramic Mug | Holds 16 Ounces
DRINK WITH THE MIGHT OF A KLINGON: As a mighty and brutal warrior race, it almost goes without saying that Klingons know how to celebrate. Drink up in a Klingon fashion with these mighty warrior Klingon Geeki Tikis mugs!
PERFECT FOR STAR TREK THEMED PARTIES: This Klingon tiki cup is just one mug out of a series of 6 collectible Star Trek: The Original Series Geeki Tikis Mugs. Collect the whole set and throw the most amazing Star Trek parties!
QUALITY TIKI CUPS: Every Star Trek collectible tiki mug is crafted from a durable ceramic material and built to last. Standing at 7" tall, this tiki cup is also microwave and top shelf dishwasher safe!
THE BAR IS OPEN: With a ceramic build and a 16-ounce capacity, each Klingon drinking cup is perfect for any type of brew or mixed drink! Enjoy hours of a Star Trek marathon while sipping from this tiki cup!
OFFICIAL GEEKI TIKIS CHARM: Each Geeki Tikis mug is designed to bring your favorite hobbies together; drinking and Star Trek! This Klingon mug is officially licensed and perfect for any tiki mug collection!
THE MIGHT OF A KLINGON IN THE CHARM OF A TIKI
Klingon's are the hardened alien race in Star Trek. Often a prominent species in the series, Klingon's are prideful, ruthless, and brutal! A perfect antagonist to the USS Enterprise, the Klingon's are instantly recognizable by all Star Trek fans. Because they are so prominent to the series, no collection of Star Trek: The Original Series mugs would be complete without some Klingon representation! This fashionable Geeki Tikis mug is designed to look like one of these mighty alien warriors while also being styled into a fun tiki form!
OFFICIAL GEEKI TIKIS COLLECTIBLE MUG
Combining the popular fashion of tiki mugs with amazing pop culture icons, Geeki Tikis has created a product line for geeks, nerds, and super-fans to enjoy their favorite drinks with their favorite characters! Made from a durable quality ceramic, each mug is designed to deliver stunning details while also being durable enough to quench your thirst round after round! Enjoy the magic of Geeki Tikis mugs and collect the complete set of your favorite series!