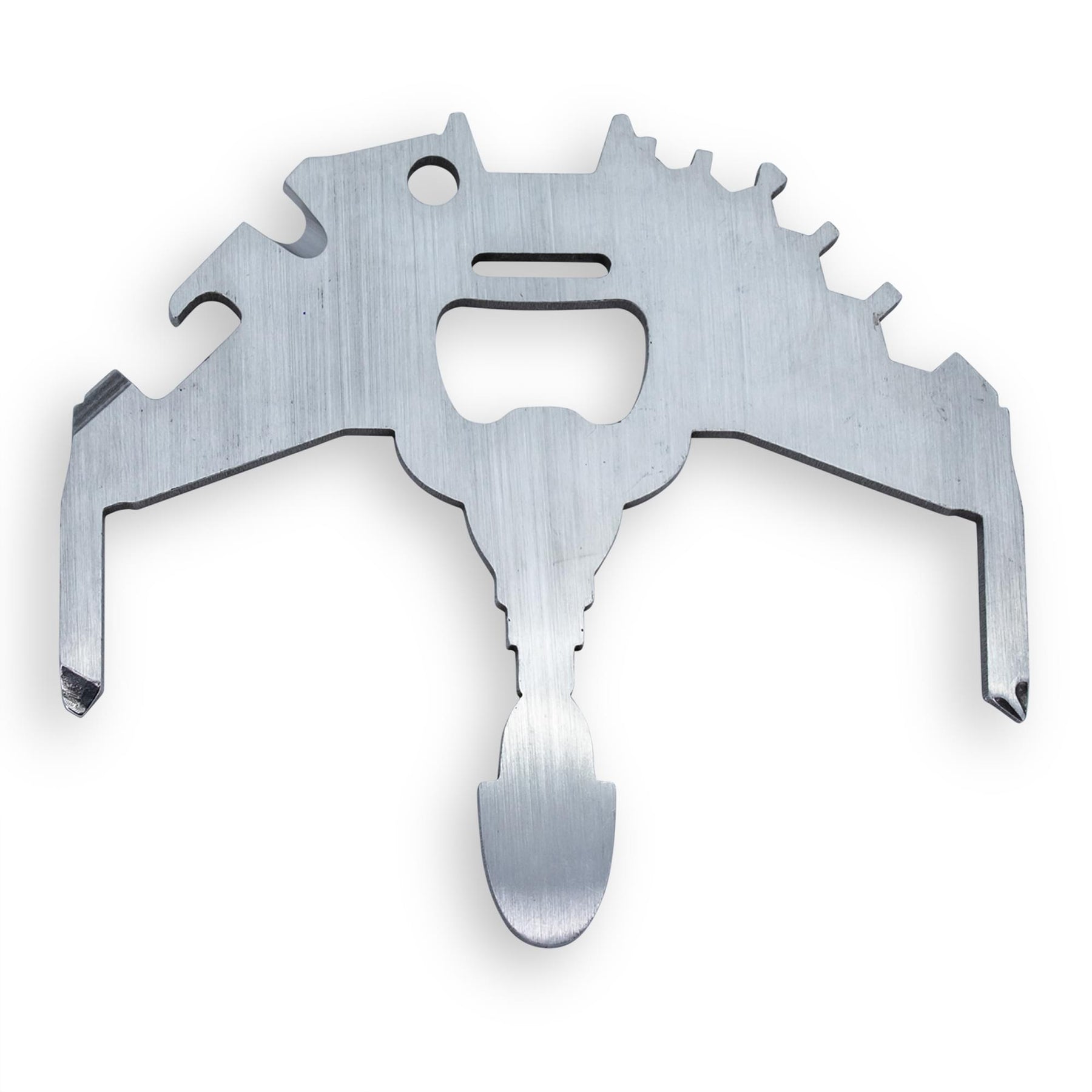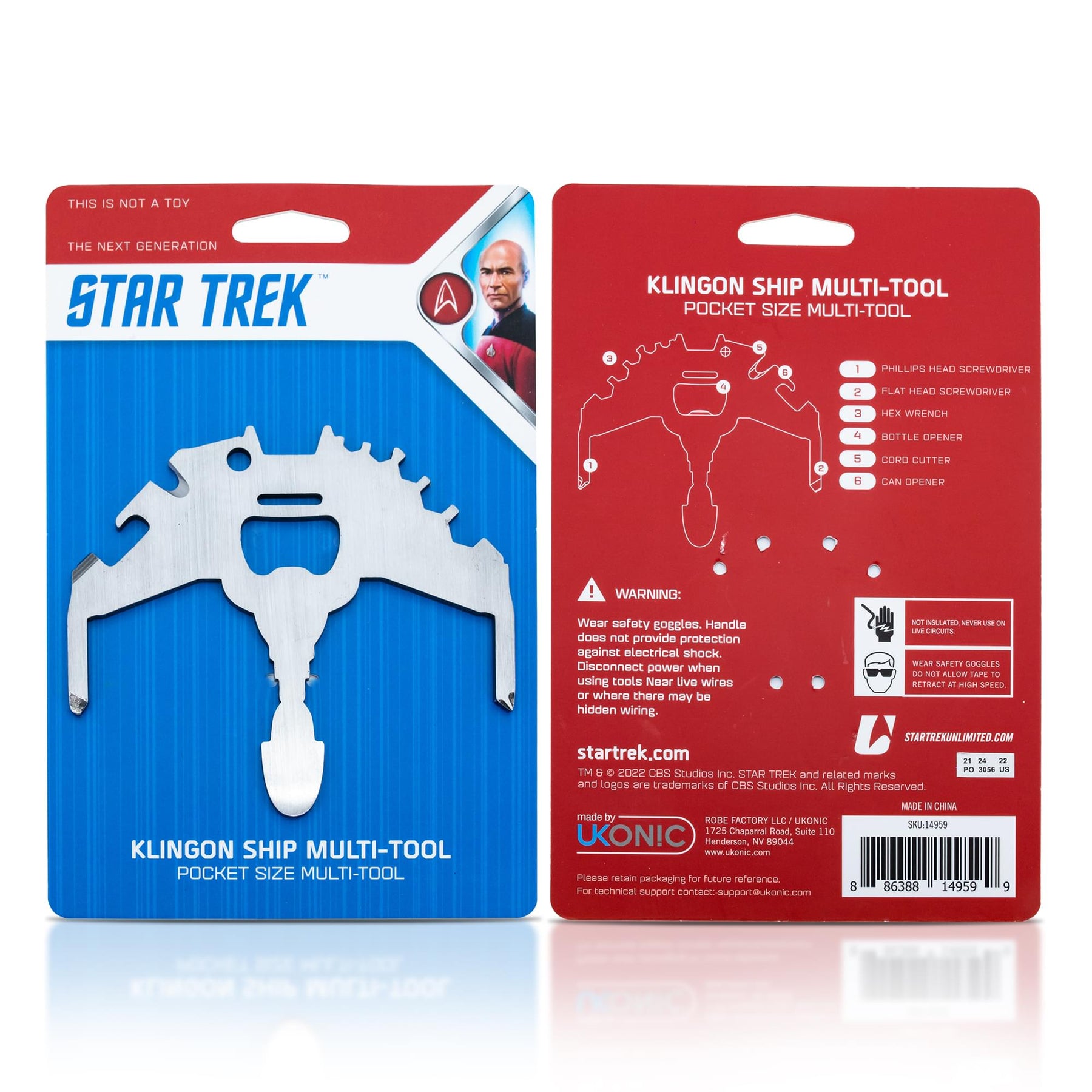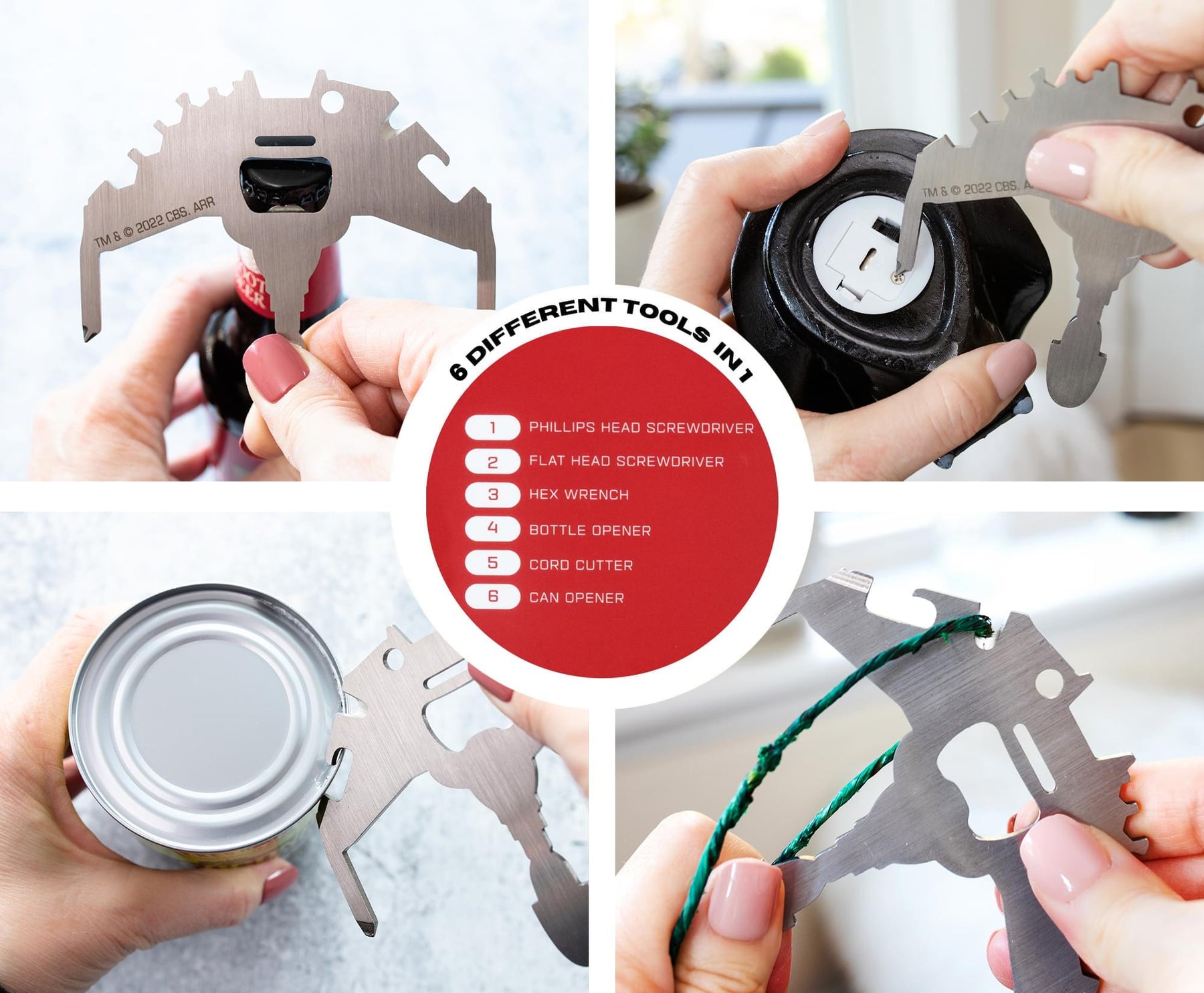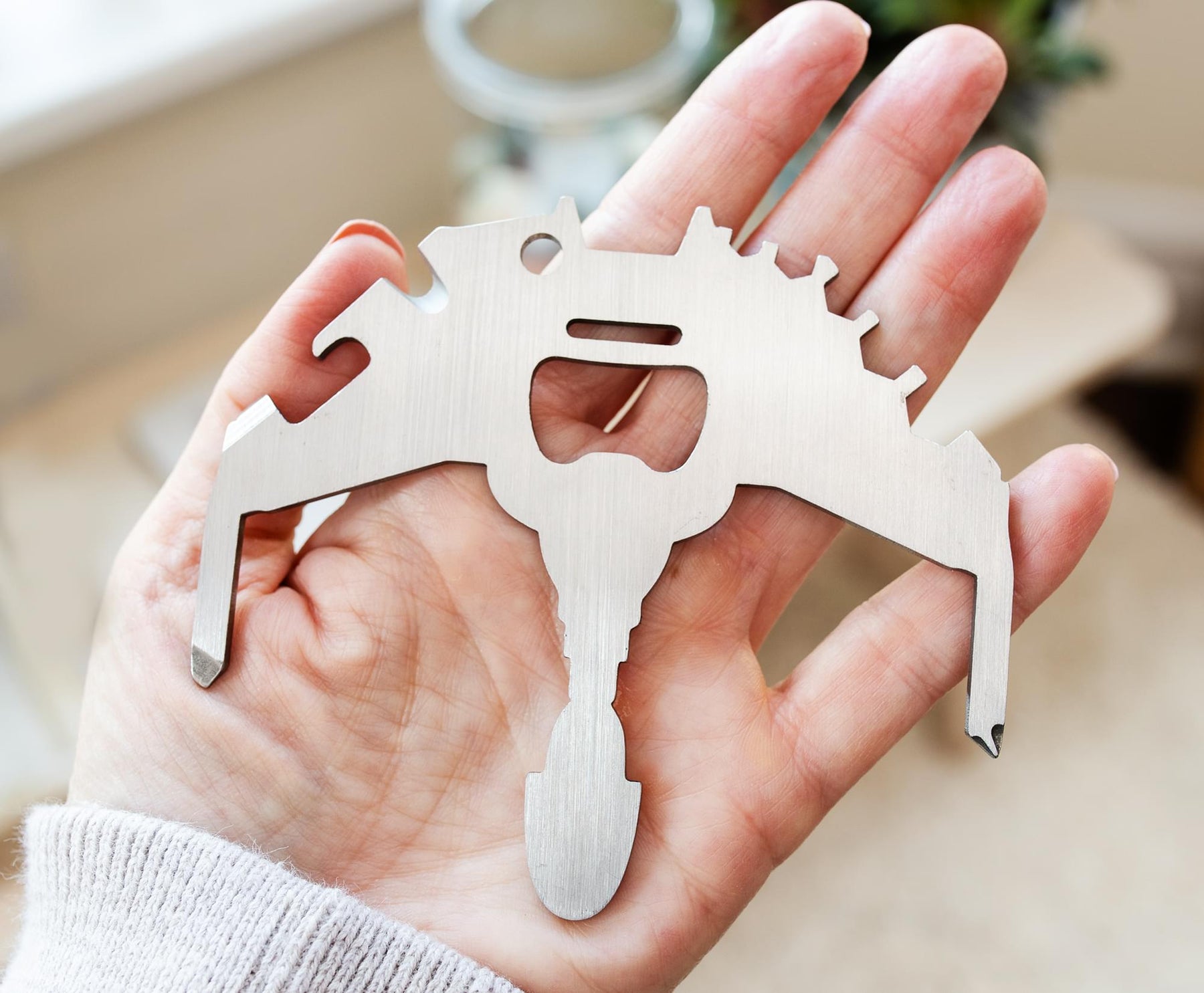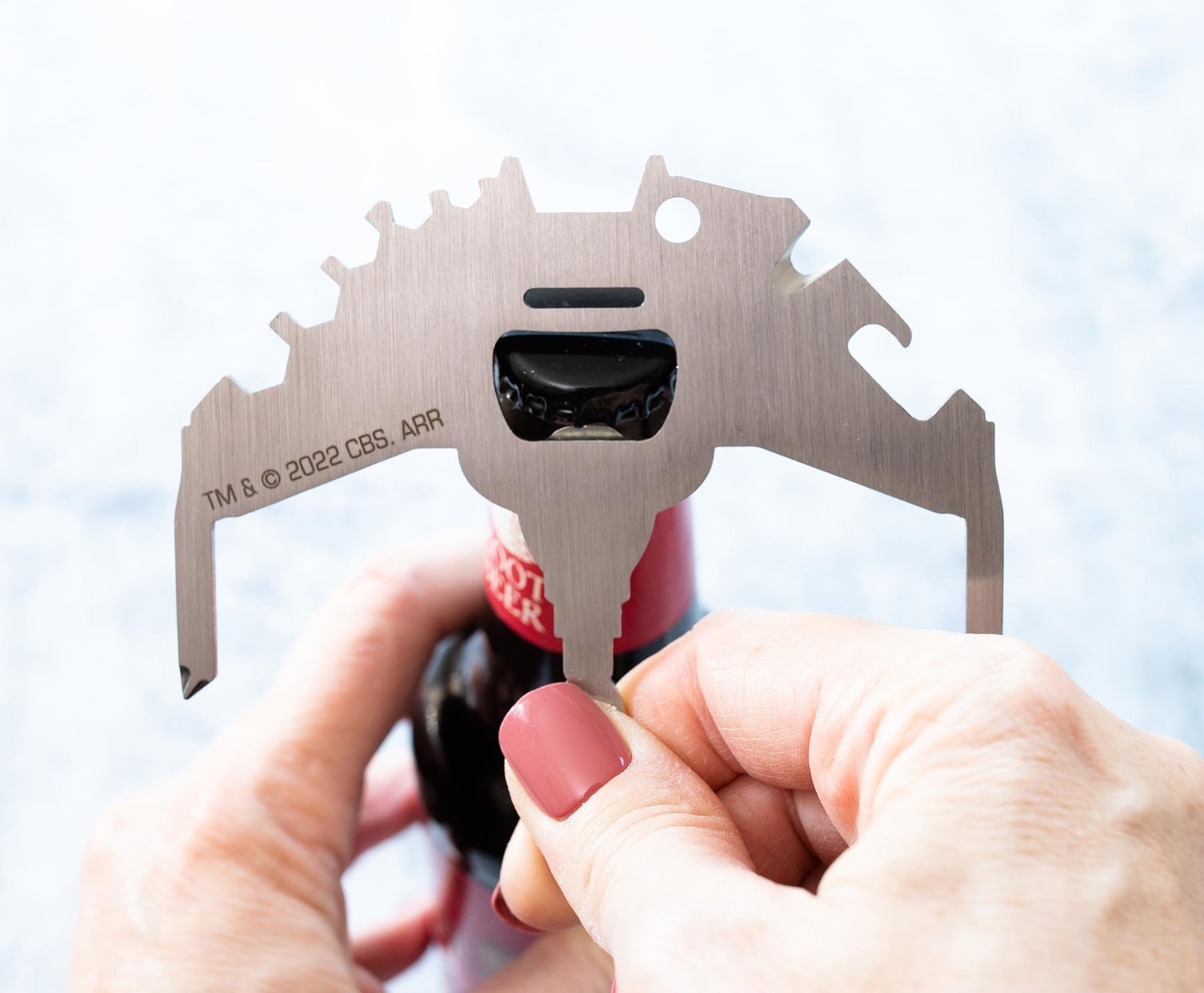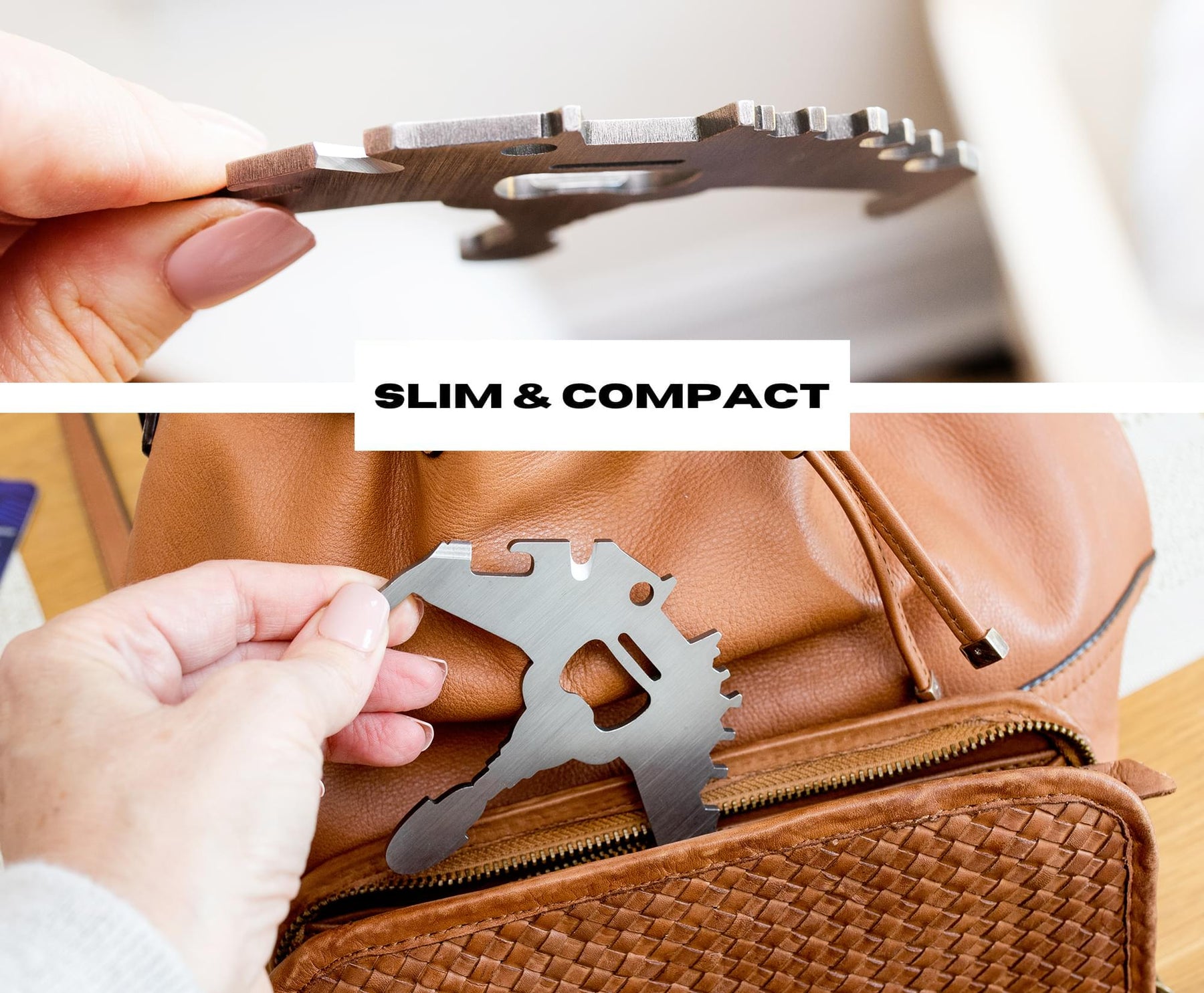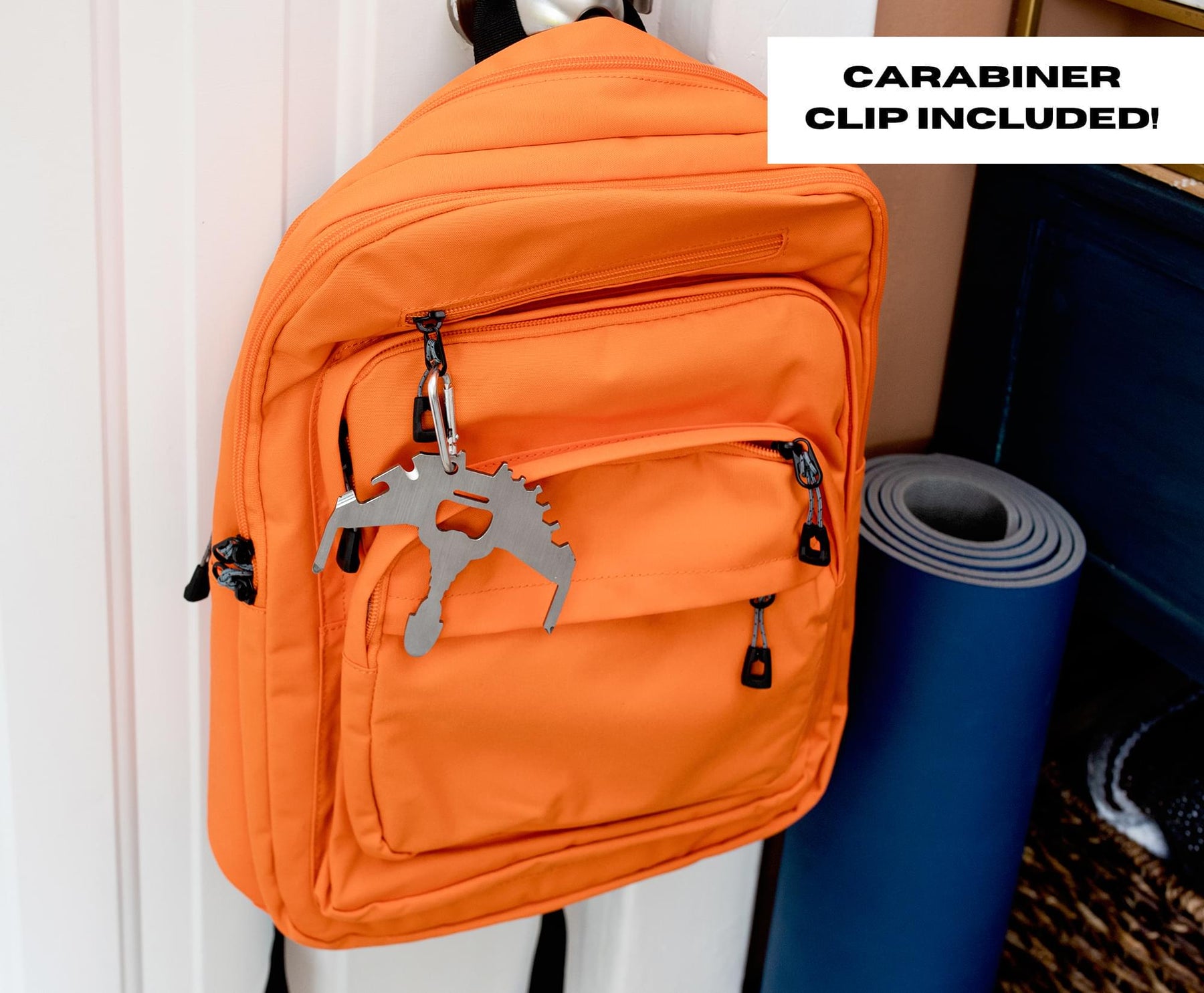 Star Trek Klingon Bird-of-Prey Pocket Size 7-In-1 Portable Multitool Kit
DEPLOY FOR INTERSTELLAR BATTLE: Bring a piece of Klingon Empire history to your corner of the universe with this 7-in-1 pocket multitool. Just like the fierce warriors, you never back down from a challenge with this gadget shaped like a Bird-of-Prey.
7 HANDY GADGETS: You can't take a warrior down that easily. Make the Klingon Empire proud with this versatile pocket tool. Includes a Phillips screwdriver, flathead screwdriver, hex wrenches, bottle opener, line cutter, pry wedge, and can opener.
FOR WHEREVER YOUR BATTLES TAKE YOU: Portable tool kit can handle a variety of tasks thanks to the durable, ergonomic design that ensures years of reliable use. Fits comfortably in your pocket, measuring approximately 4 x 4 inches.
MADE FOR KLINGON DEFENSE FORCES: Take on any mission knowing this powerful craft is ready to deploy at a moment's notice. Comes with a carabiner and keyhole for easy attachment, so you never have to worry about your enemies catching you off-guard.
OFFICIAL STAR TREK COLLECTIBLE: The legendary warship is now in the palm of your hand as this officially licensed Klingon Bird-of-Prey Multitool Kit from Star Trek. Makes a fun and useful gift or stocking stuffer for Trekkies.
WE ARE KLINGONS
The Klingon Bird-of-Prey was one of the most venerated starship designs of the Klingon empire. Light and quick, with outsized directional disruptor cannons, a modern Bird-of-Prey in the hands of a capable captain, could go head-to-head with any Federation ship-of-the-line despite its smaller size and crew compliment.
These tools of the Empire were instrumental in the expansion of Klingon borders since the late 23rd century. Humans can take advantage of the versatile design with our new pocket multitool kit.
Cut with the starship's aggressive profile, the Klingon Bird-Of-Prey multitool is studded with a variety of useful tool heads. This multipurpose gadget is more than capable of handling simple jobs, from cutting the cords around a barrel of bloodwine to tightening a bolt on the impulse-manifold plasma injector.
WHAT'S INCLUDED?
Klingon Bird-of-Prey Multitool Kit includes 9 different handy gadgets:
Bottle opener
Can opener
Hex wrenches
Flathead screwdriver
Phillips screwdriver
Line cutter
Pry wedge
Read All About It on Our Blog
Trending Geek