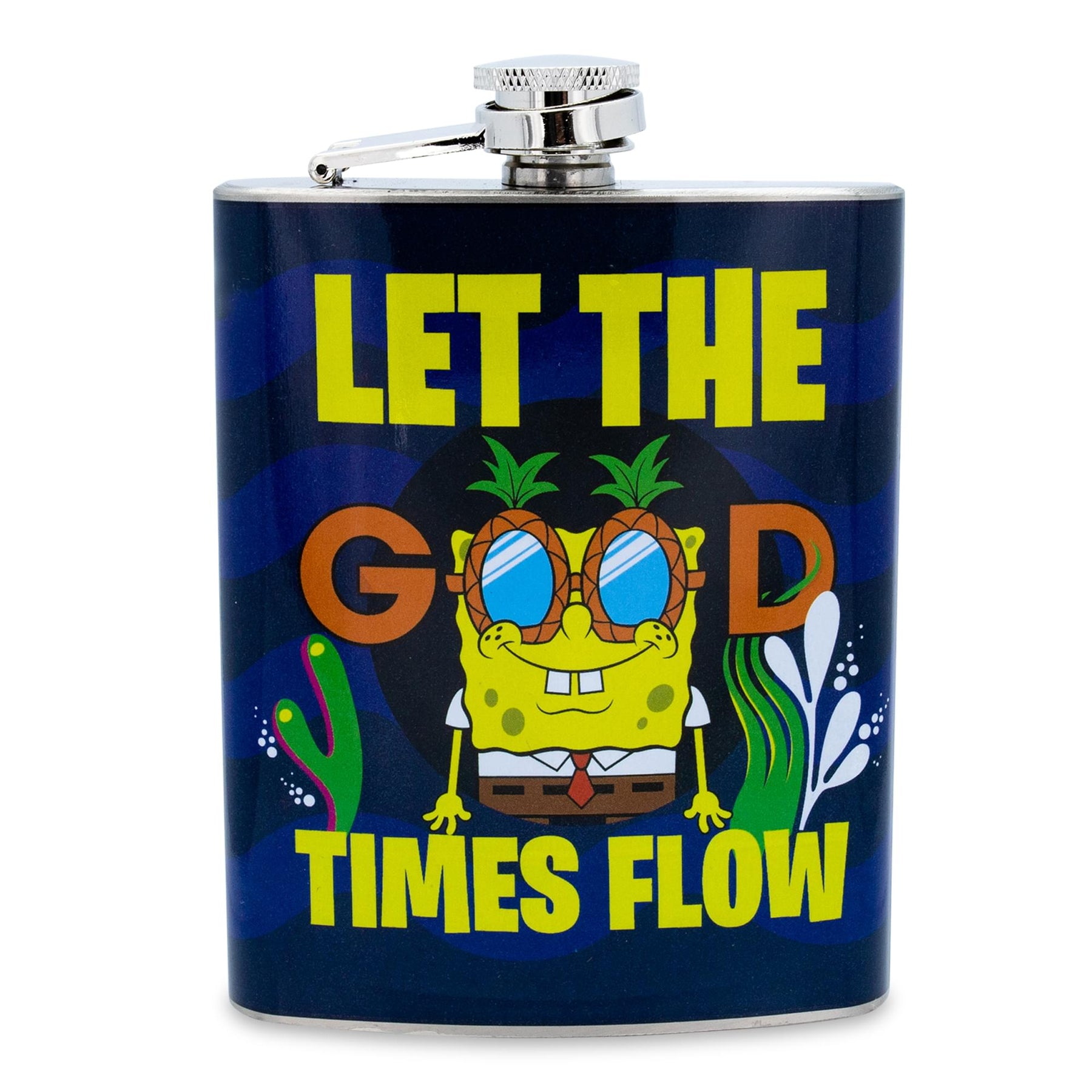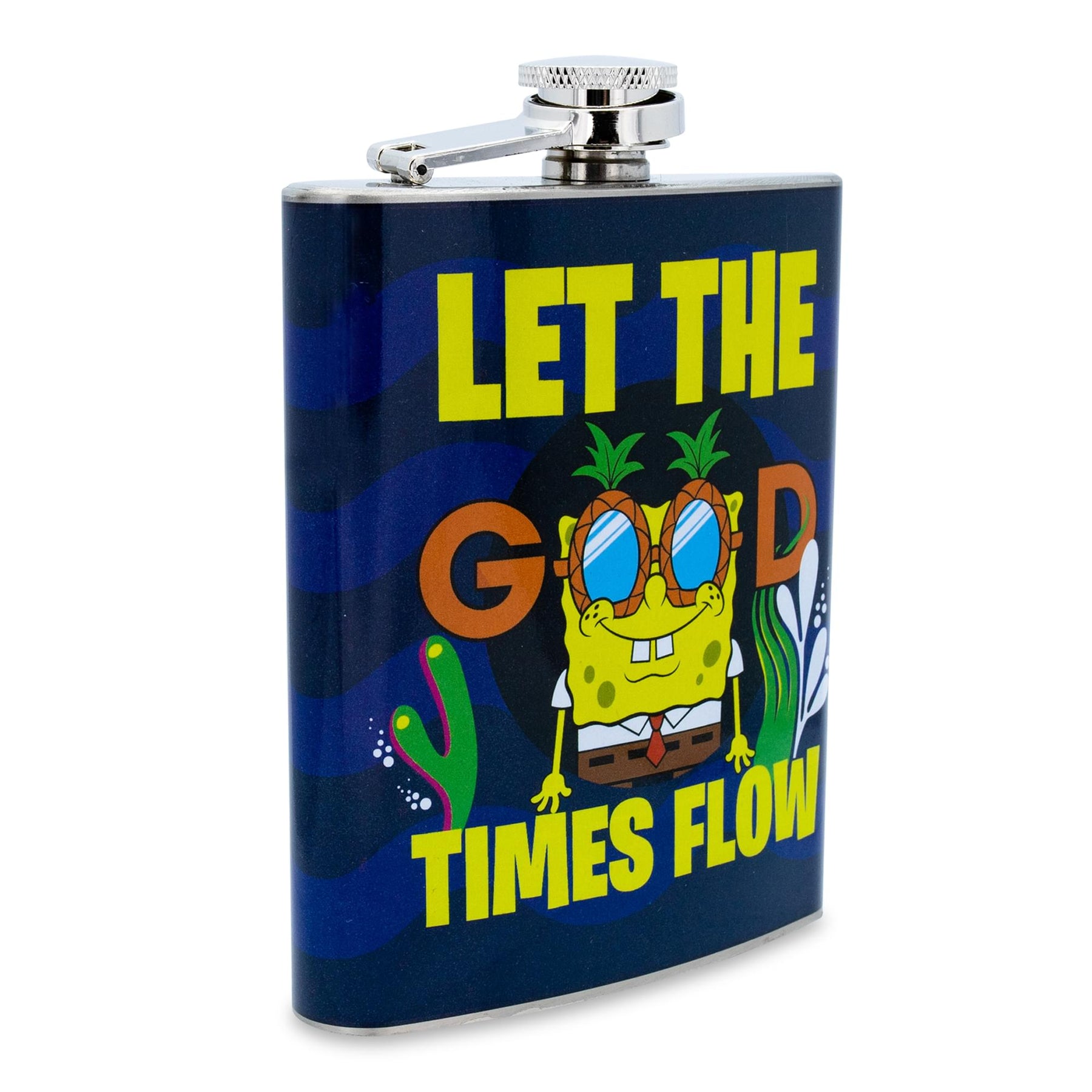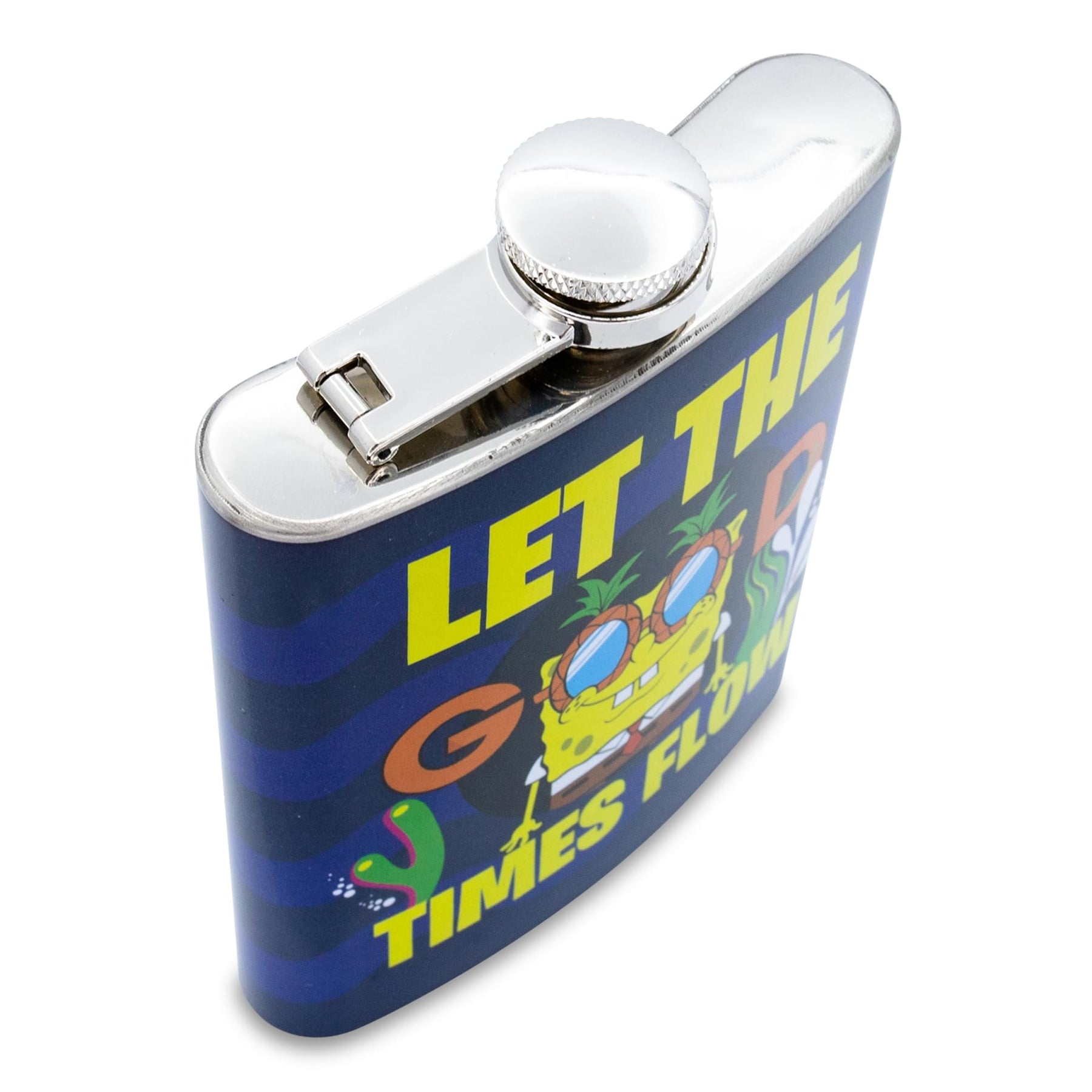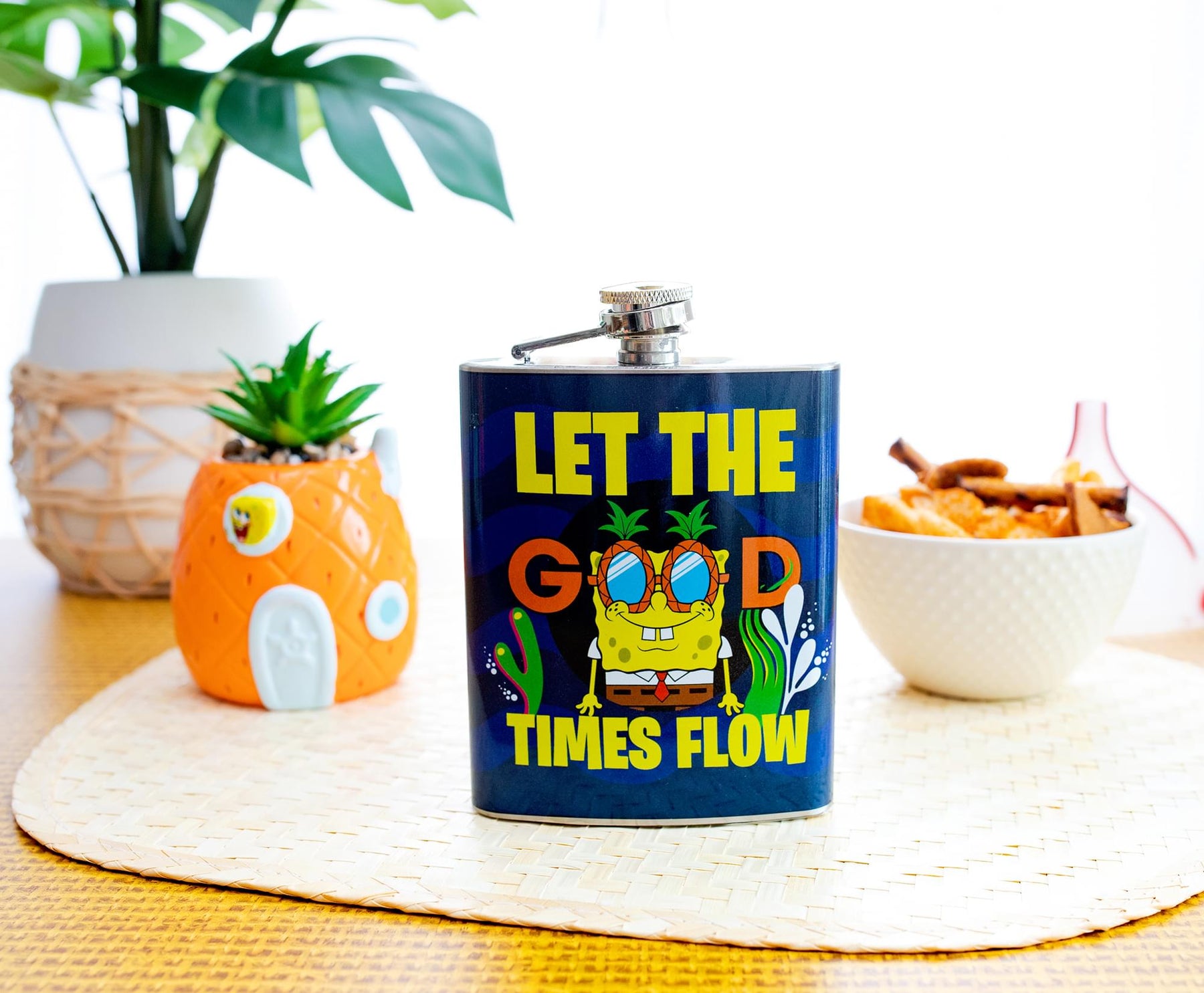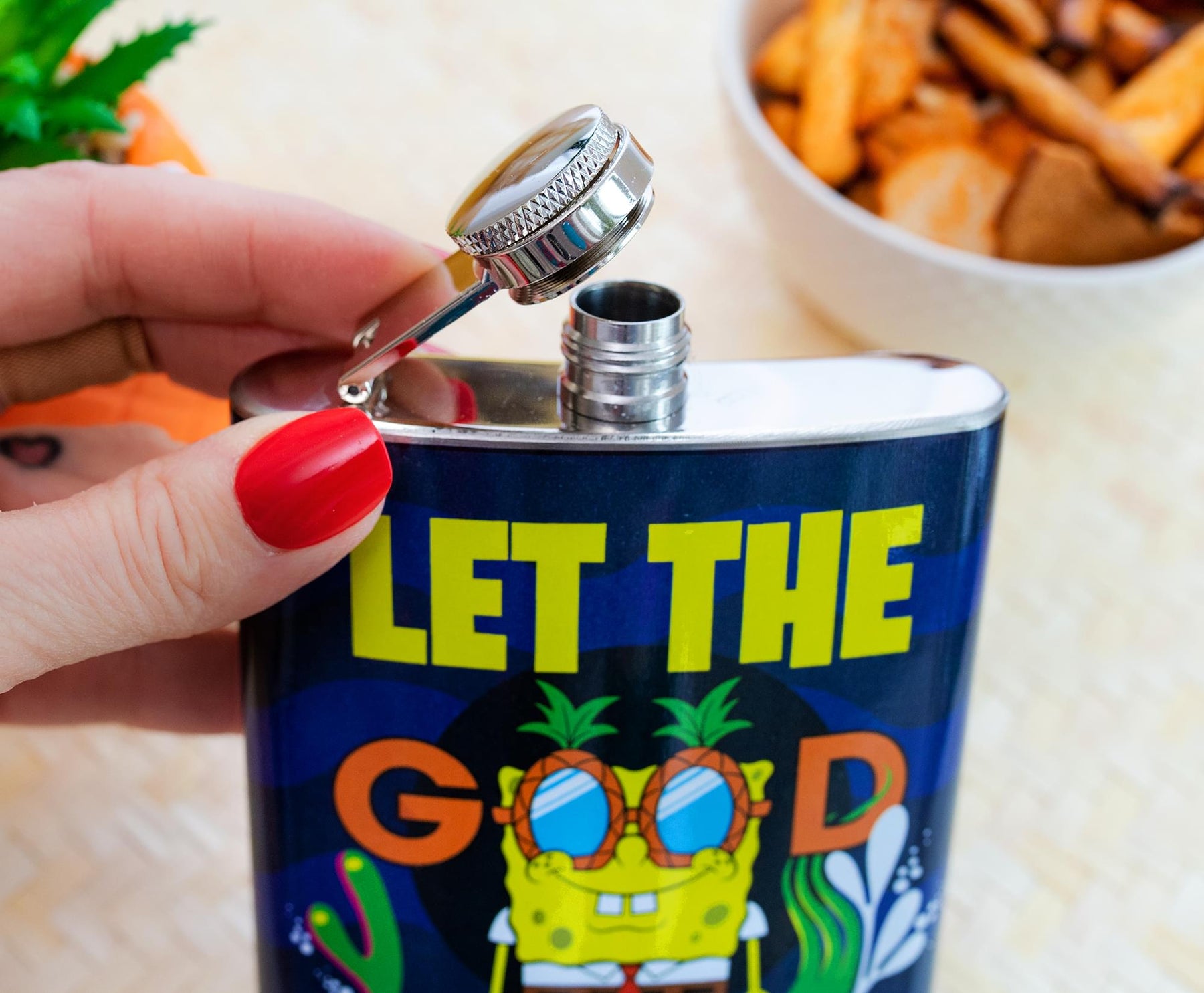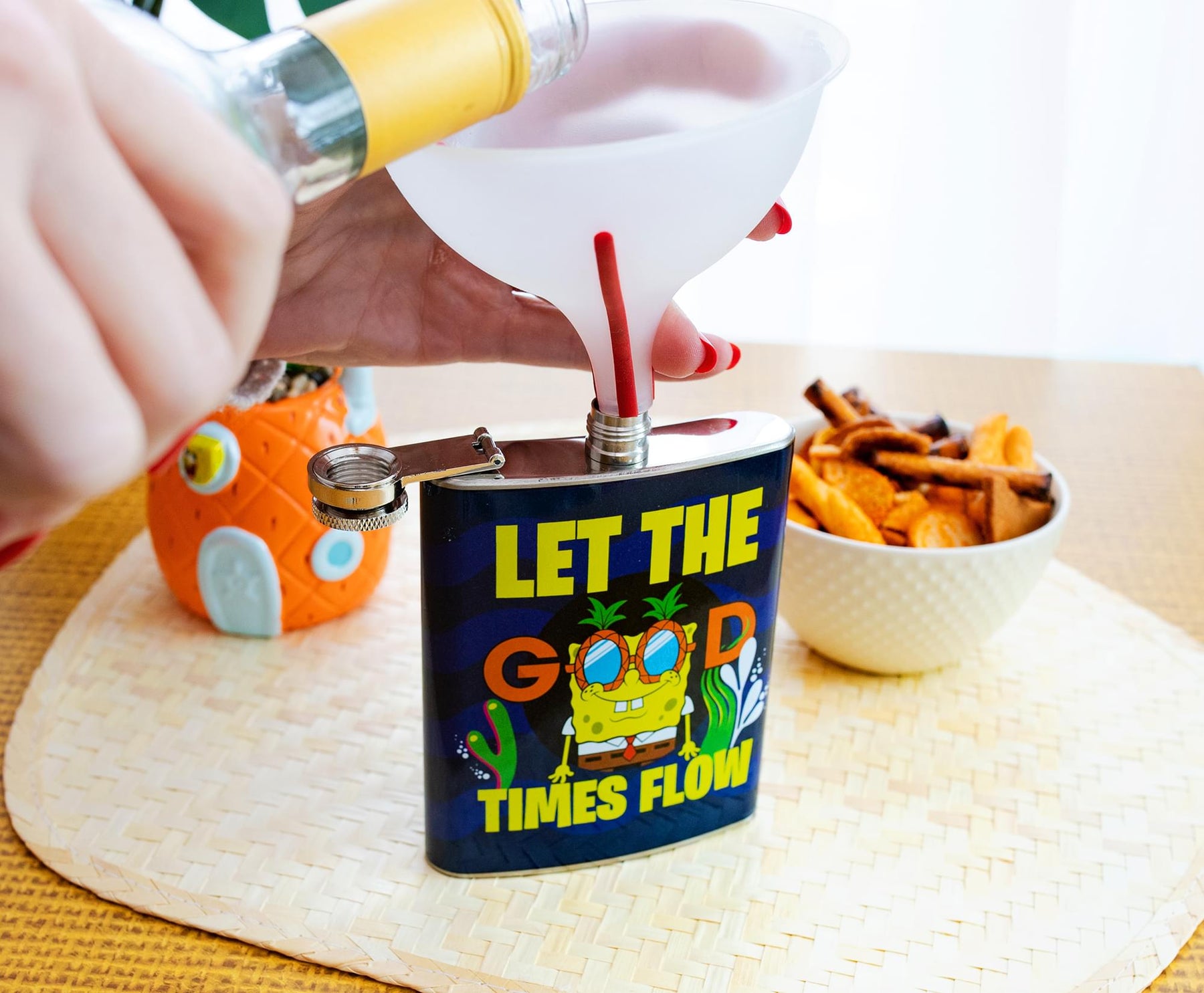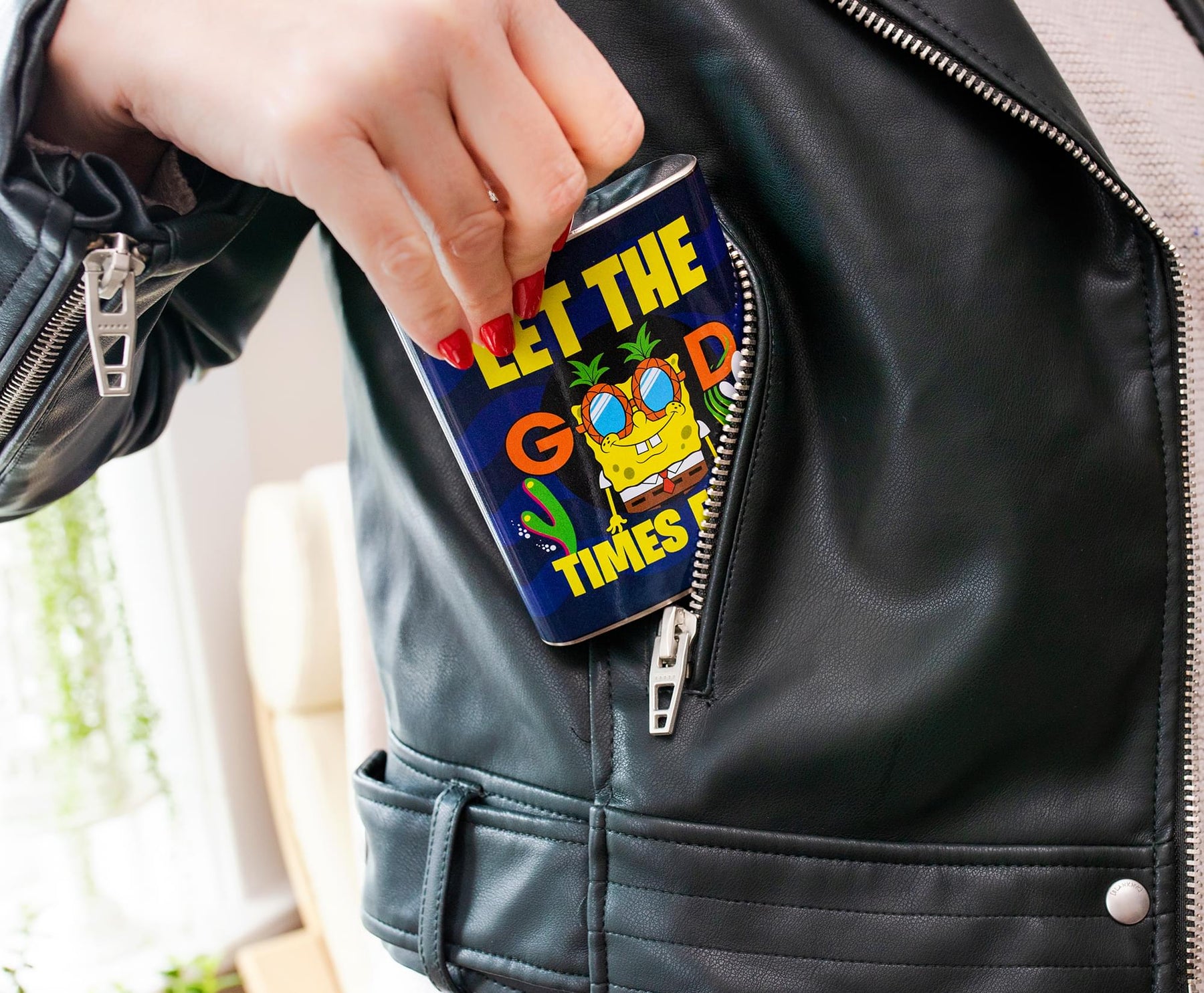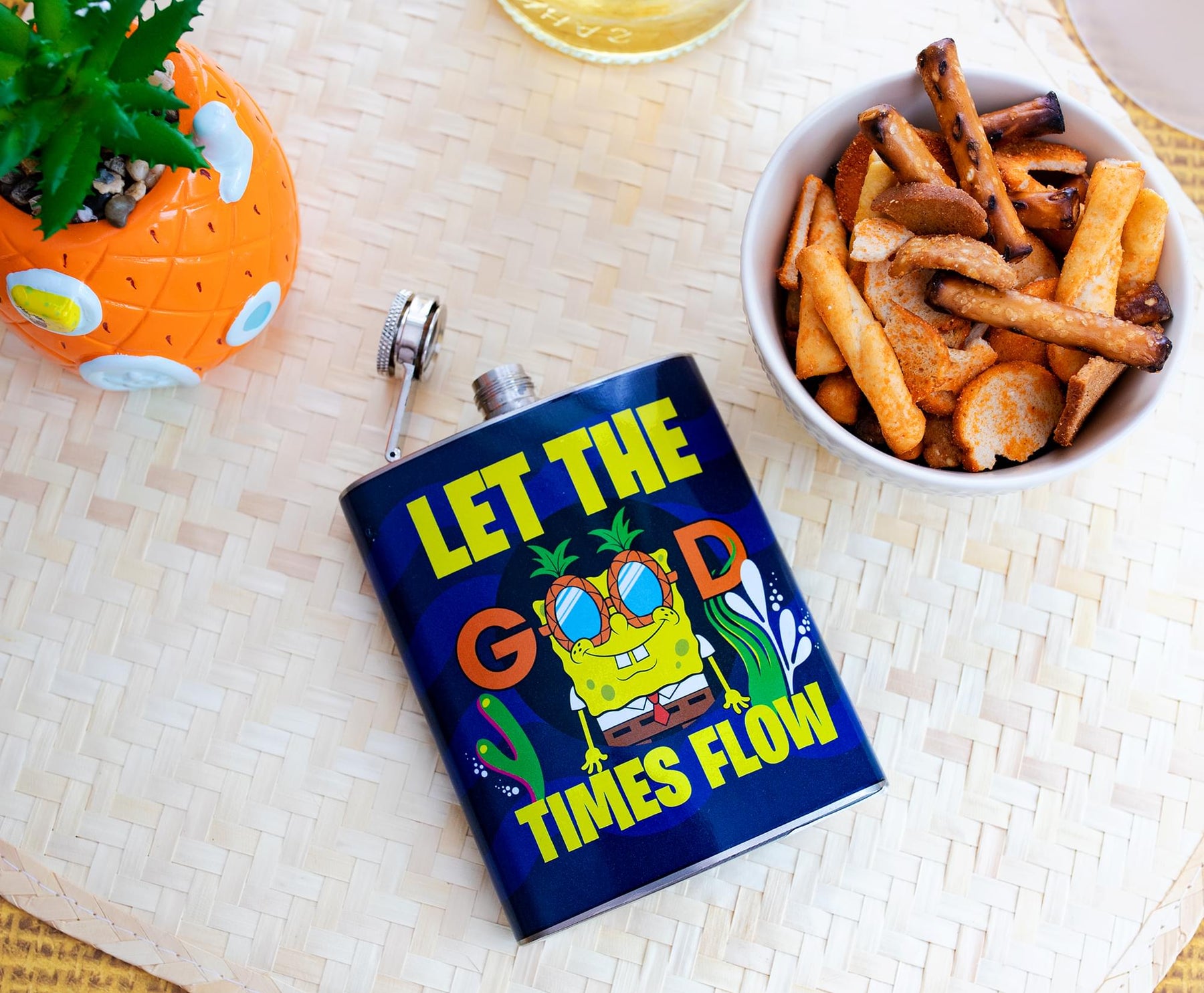 SpongeBob SquarePants "Mister Good Times" Stainless Steel Flask | Holds 7 Ounces
ALL I KNOW IS FINE DINING AND BREATHING: SpongeBob is ready to join you on wherever your adventures lead. That includes swimming down deep in Rock Bottom, to Encino, all the way up to the tippy-top of Mount Humongous.
NOT A SIMPLE SPONGE: SpongeBob SquarePants, or should we call him Mister Good Times, is here to help you have an amazing time. After all, you never really know the true value of a moment until it becomes a memory.
CHOP TO THE TOP: Metal hip flask can hold up to 7 ounces of your favorite Bikini Bottom refreshment. This flask also comes with an attached screw-top lid to help keep liquids contained and prevent spills or messes.
MEETS KRUSTY KRAB STANDARDS: Stainless steel tumbler has double-walled insulation to prevent any condensation from forming while enjoying your drink. Easy to clean and top-rack dishwasher safe. Do not use in microwave.
OFFICIAL SPONGEBOB COLLECTIBLE: Go bottoms up in Bikini Bottom with this officially licensed hip flask from Nickelodeon's SpongeBob SquarePants. There's only good times under the sea with Mr. SquarePants as your travel buddy.
CAN I BE EXCUSED FOR THE REST OF MY LIFE?
Who lives in a pineapple under the sea? You already know — SpongeBob SquarePants! With over 275 episodes and several feature films under his spongey belt, there's no end to the adventures. Now, SpongeBob can join you on all of yours as this exclusive stainless steel flask.
And remember, licking doorknobs is illegal on other planets.
WHAT DOESN'T KILL YOU, USUALLY SUCCEEDS IN THE SECOND ATTEMPT
Whether you know him as SpongeRobert, Esponja, SpringBoob SquirePin, Spongy Gratingbob Shrillpants, MuscleBob BuffPants, CowBob RanchPants, WhoBob WhatPants, or just Mister Good Times, you know that when SpongeBob's around, fun is just around the corner.
The underwater world just got even more exciting with this metal hip flask. Complete with a screw-top lid for keeping your sea-worthy beverage secure and refreshingly cold, from Bikini Bottom to Krusty Krab. Bring a little undersea flair to your world with officially licensed drinkware from SpongeBob SquarePants.
CARE INSTRUCTIONS
Easy care
Top-rack dishwasher safe
Not microwave safe
Read All About It on Our Blog
Trending Geek