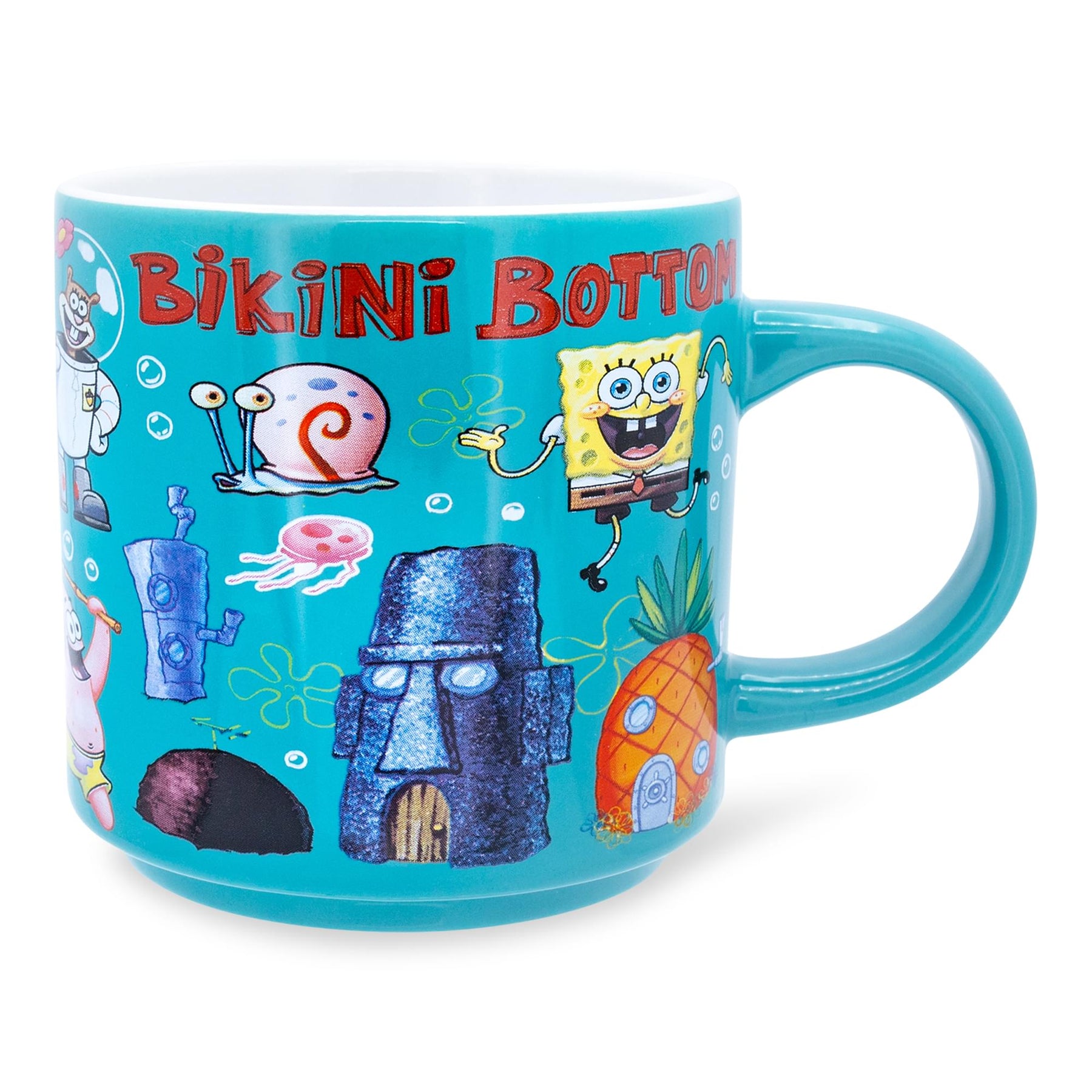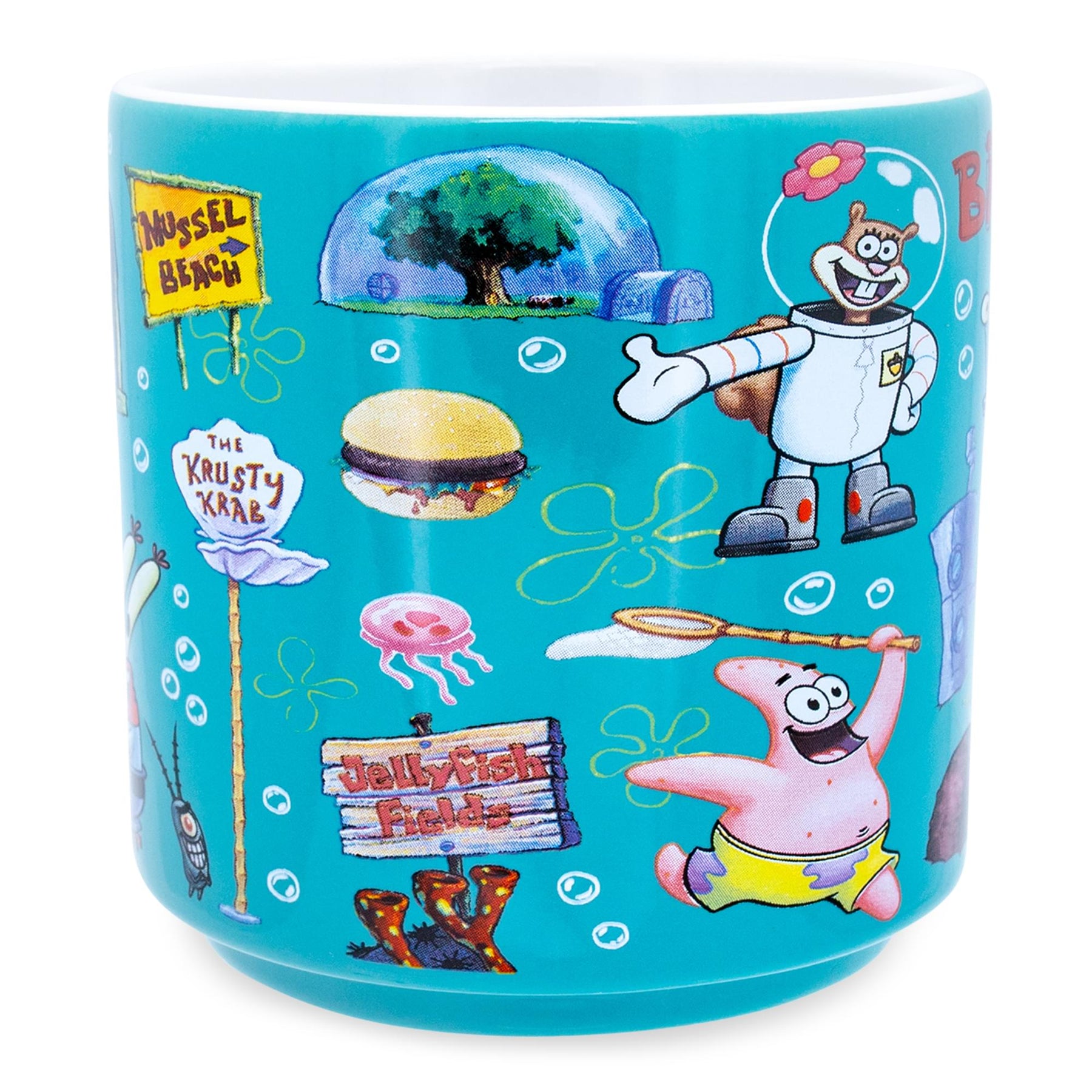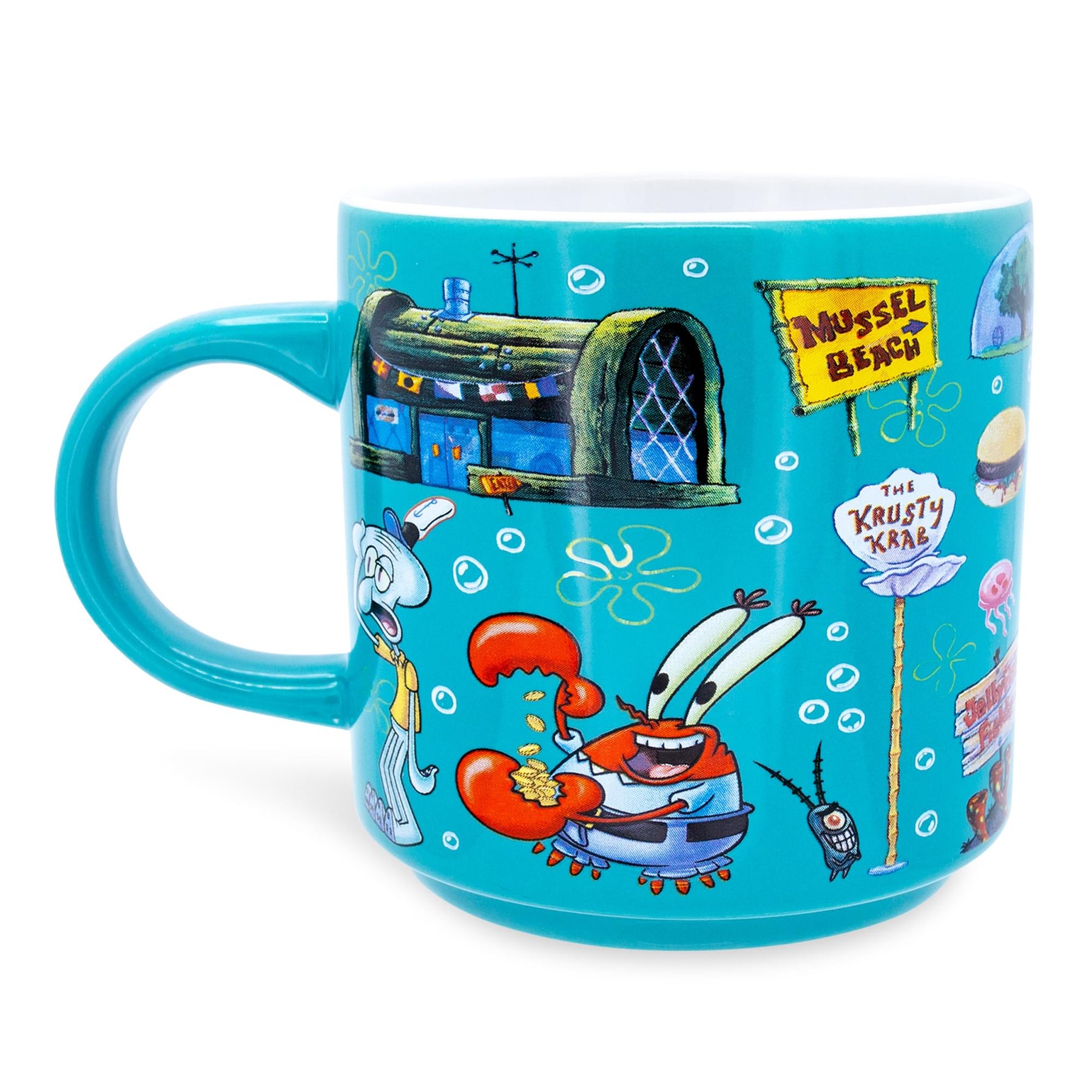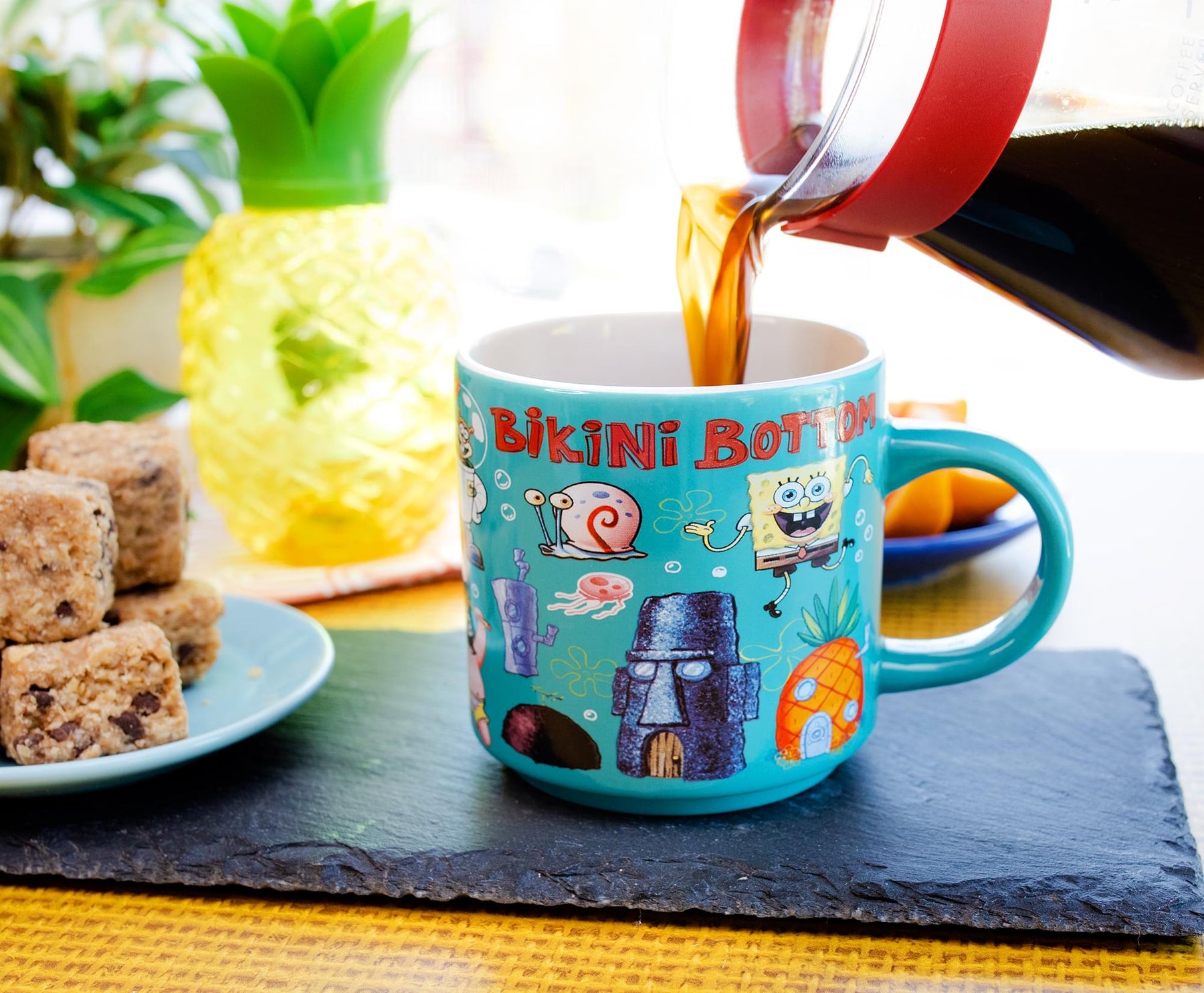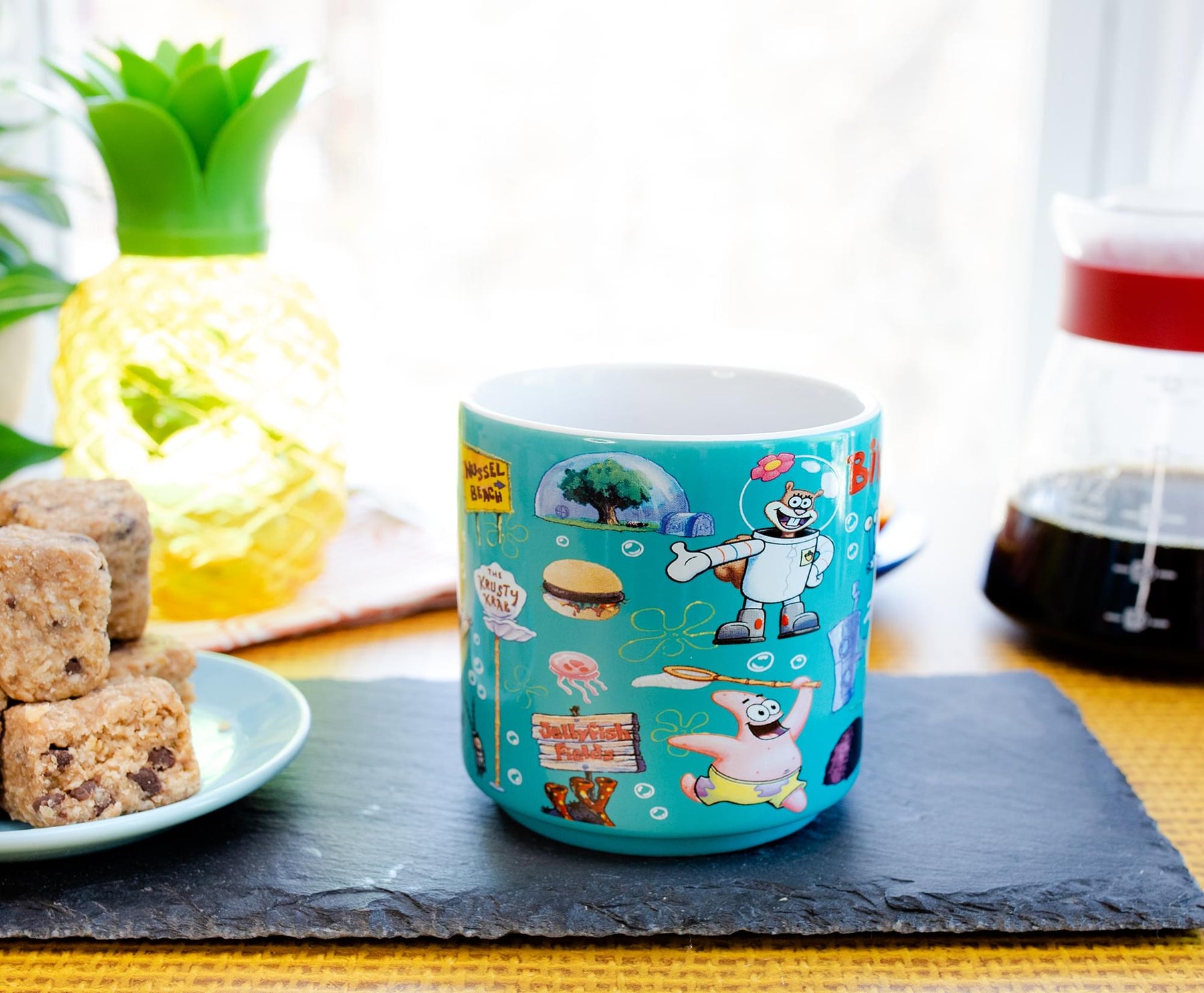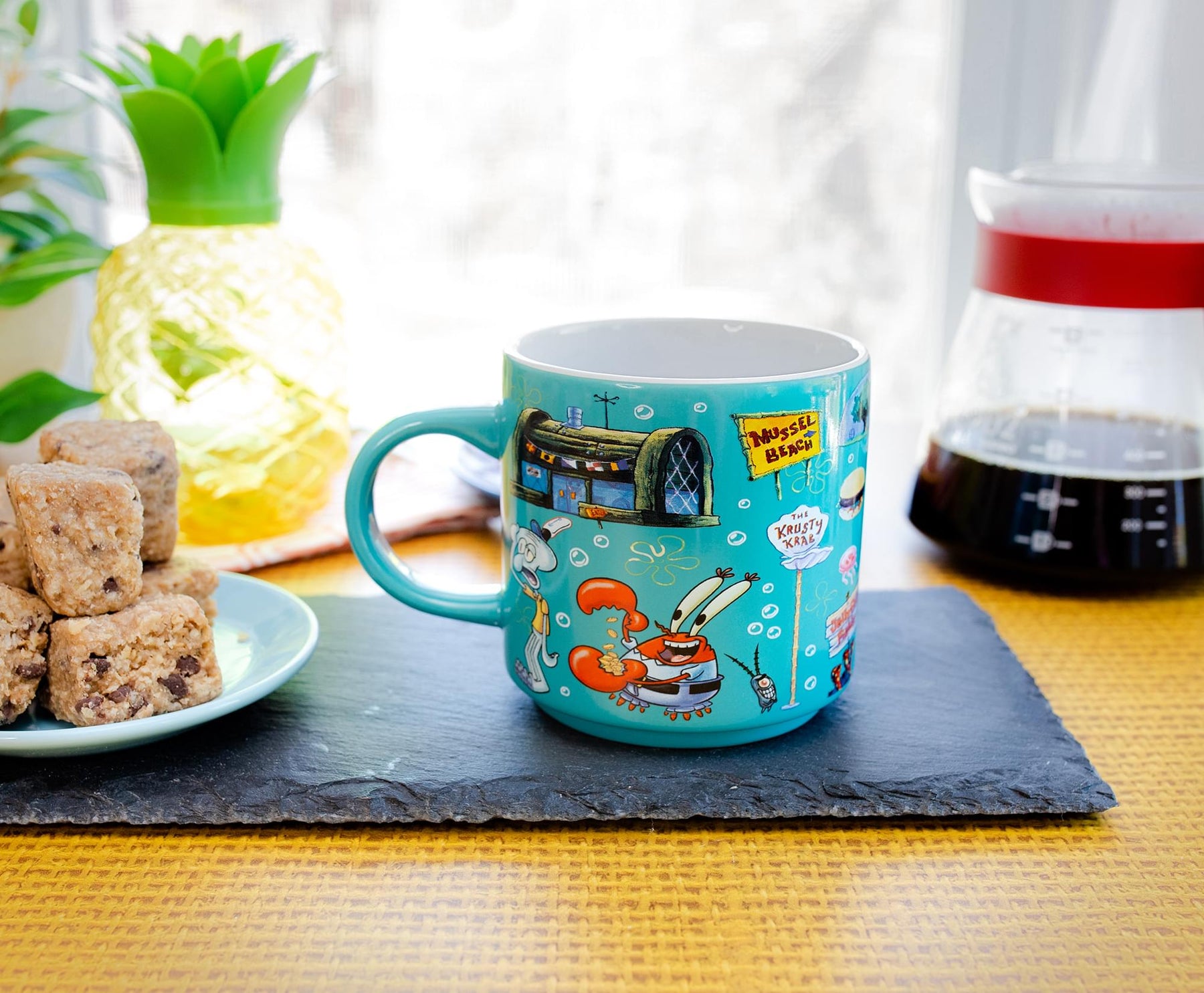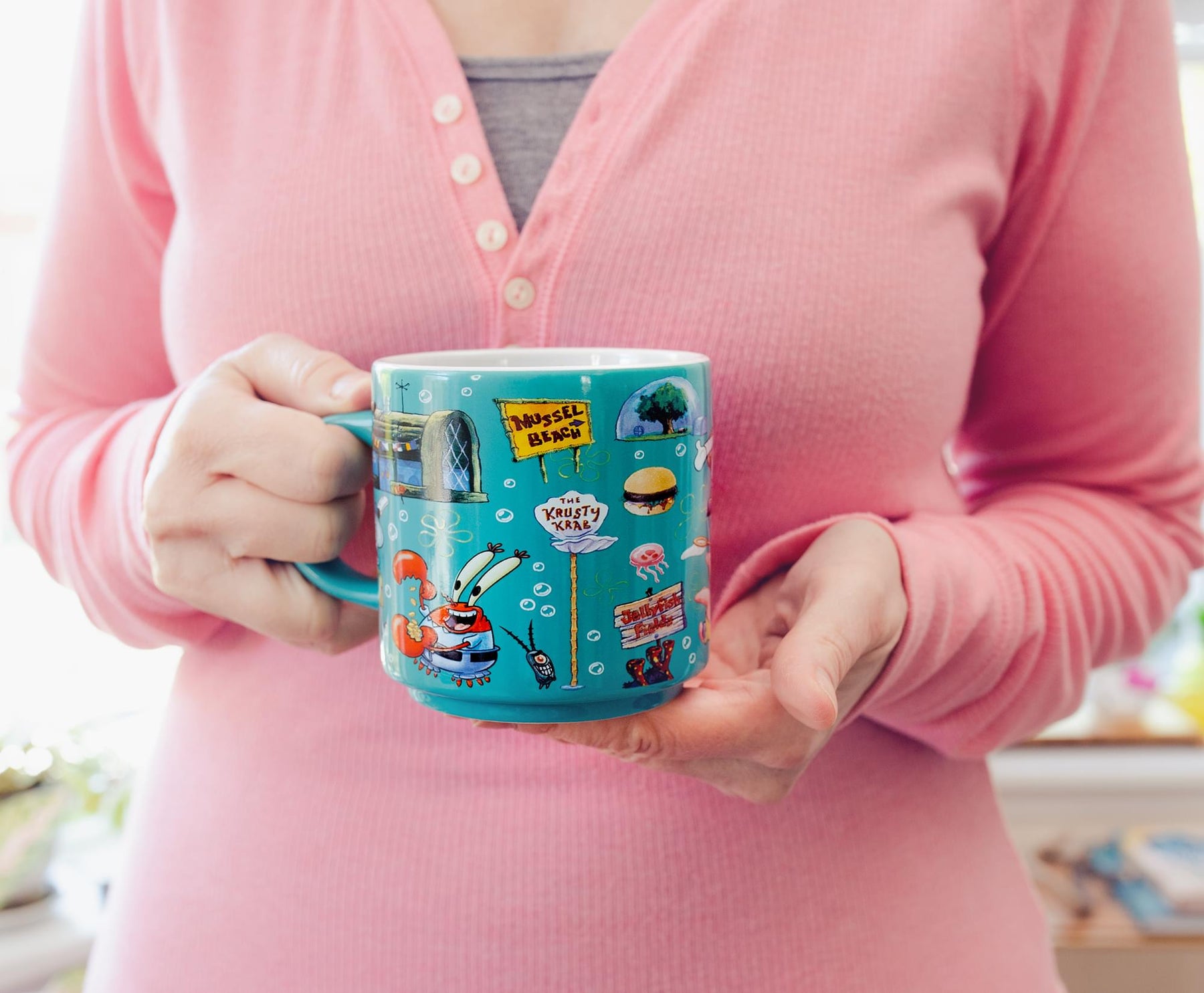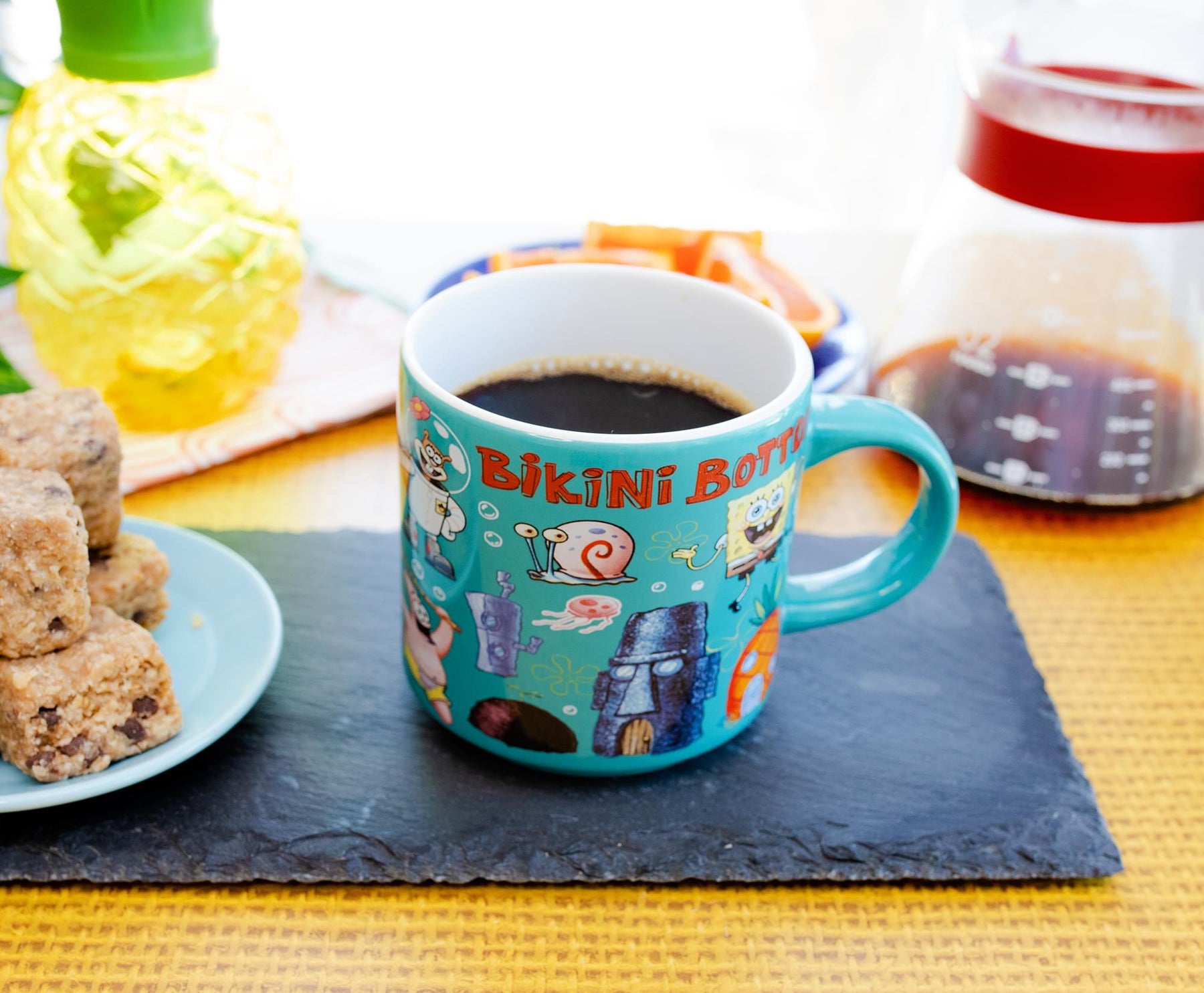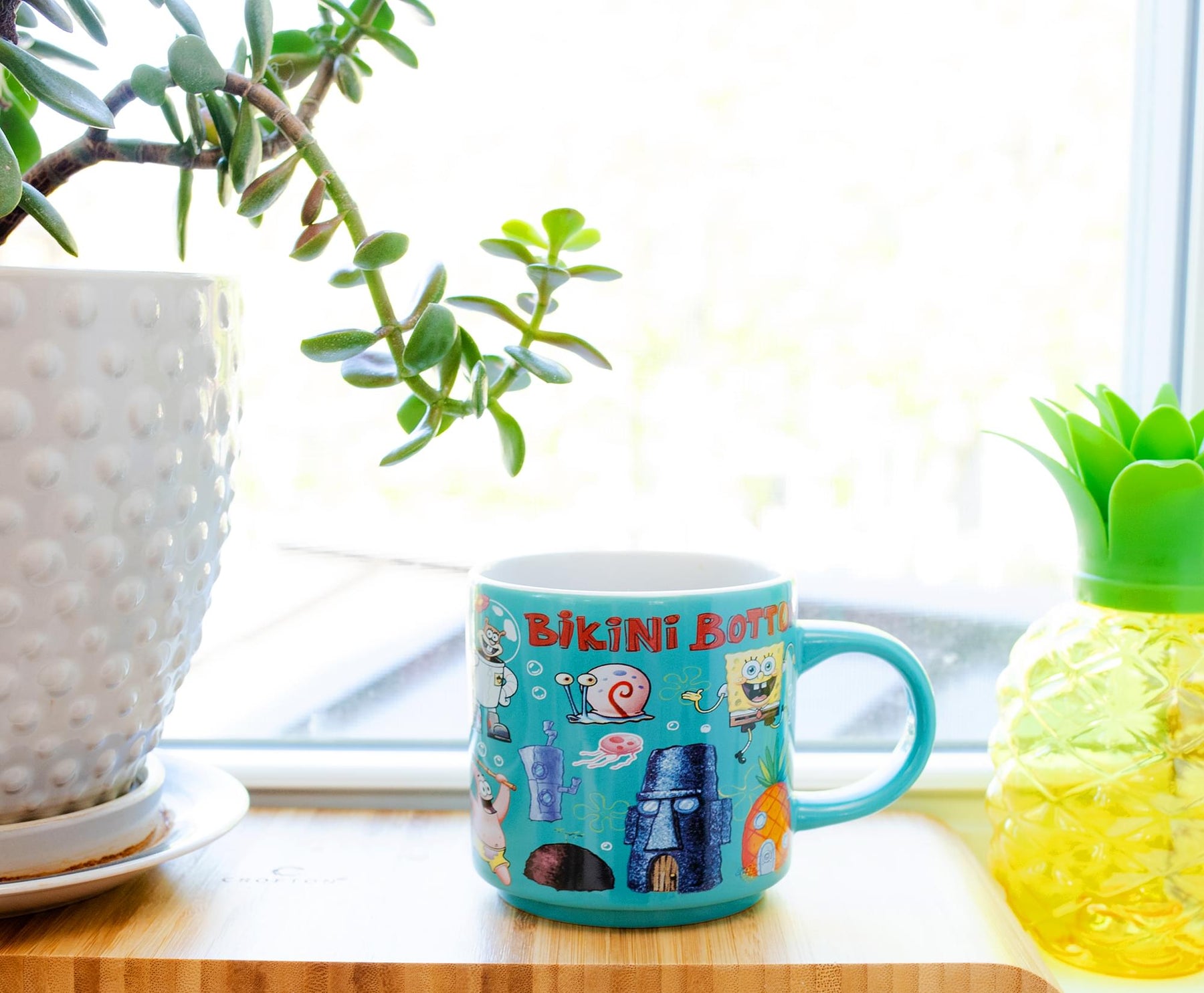 SpongeBob SquarePants "Bikini Bottom" Ceramic Mug | Holds 13 Ounces
THE SEA, SO FASCINATING: Dive down deep and you'll discover a world teeming with life on this exclusive coffee mug featuring the aquatic city of Bikini Bottom, the home of SpongeBob SquarePants and all his friends.
DENIZENS OF THE DEEP: Take a tour all around SpongeBob's favorite town with this sea-worthy coffee cup. Grab some food at the Krusty Krab before heading to Mussel Beach, where you'll meet up with Patrick Star and Sandy Cheeks.
SIP A FEW MOMENTS LATER: Looks like it's going to be another perfect day. This mug holds approximately 13 ounces of whatever you need to get through your next shift at work or for binge-watching The Adventures of Mermaid Man and Barnacle Boy.
BUILT ATOLL STRONG: This BPA-free ceramic mug is made for long-lasting use to get you through any of Plankton's dastardly schemes. Easy to maintain, it's suitable for both microwave and top-rack dishwasher.
OFFICIAL SPONGEBOB COLLECTIBLE: The location of that pineapple under the sea can be found on this officially licensed SpongeBob Squarepants coffee mug featuring the happy undersea folk that make their home in Bikini Bottom.
WITH IMAGINATION, YOU CAN BE ANYTHING YOU WANT
Spend some quality time with all your undersea friends with this exclusive coffee mug featuring the friends (and foes) of SpongeBob SquarePants.
It's that age-old question: Who lives in a pineapple under the sea? Of course, it's the one and only SpongeBob. Now you can dive into the depths of Bikini Bottom, the charming undersea town where he lives and works.
Take a stroll through the town on this mug and you'll spot residents like Patrick Star, Sandy Cheeks, Mr. Krabs, and even Squidward. Looks like you're going to fit right in.
ALWAYS FOLLOW YOUR HEART, UNLESS IT'S BAD WITH DIRECTIONS
If you've ended up in Bikini Bottom, then you're right where you're supposed to be. On this BPA-free ceramic mug, you'll be able to spot the homes of all your favorite underwater pals floating around.
Make a splash with this officially licensed drinkware inspired by the aquatic world of SpongeBob Squarepants.
CARE INSTRUCTIONS
Easy care
Top-rack dishwasher safe
Microwave safe