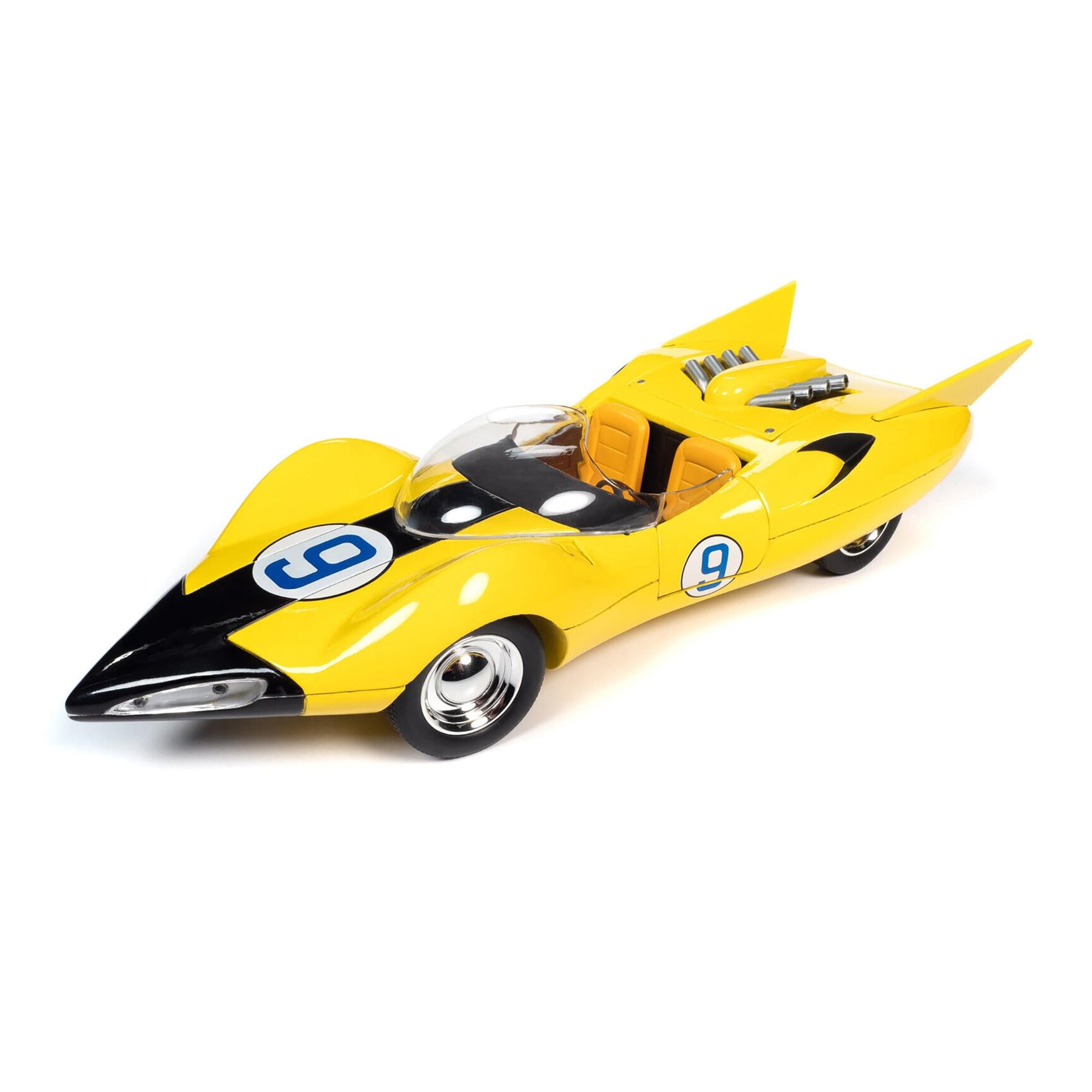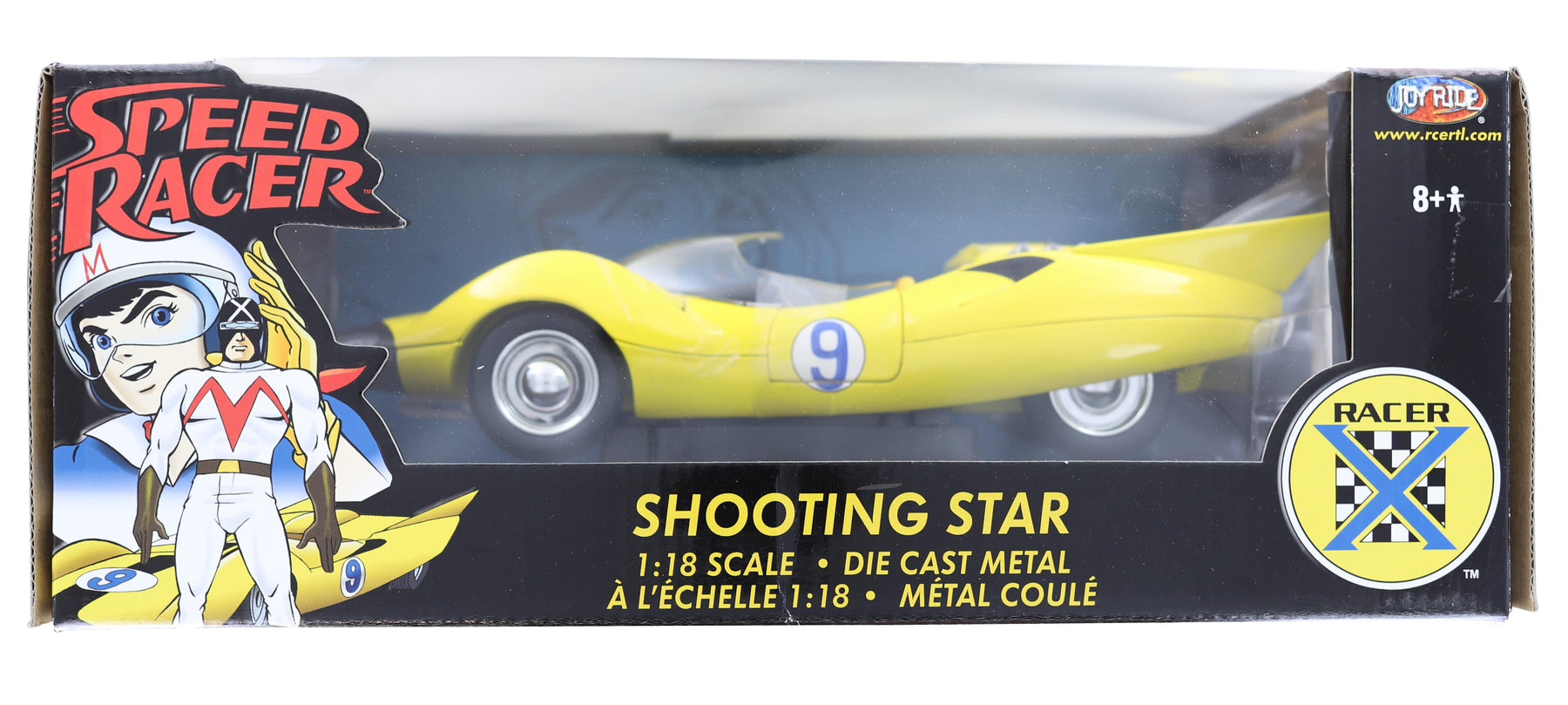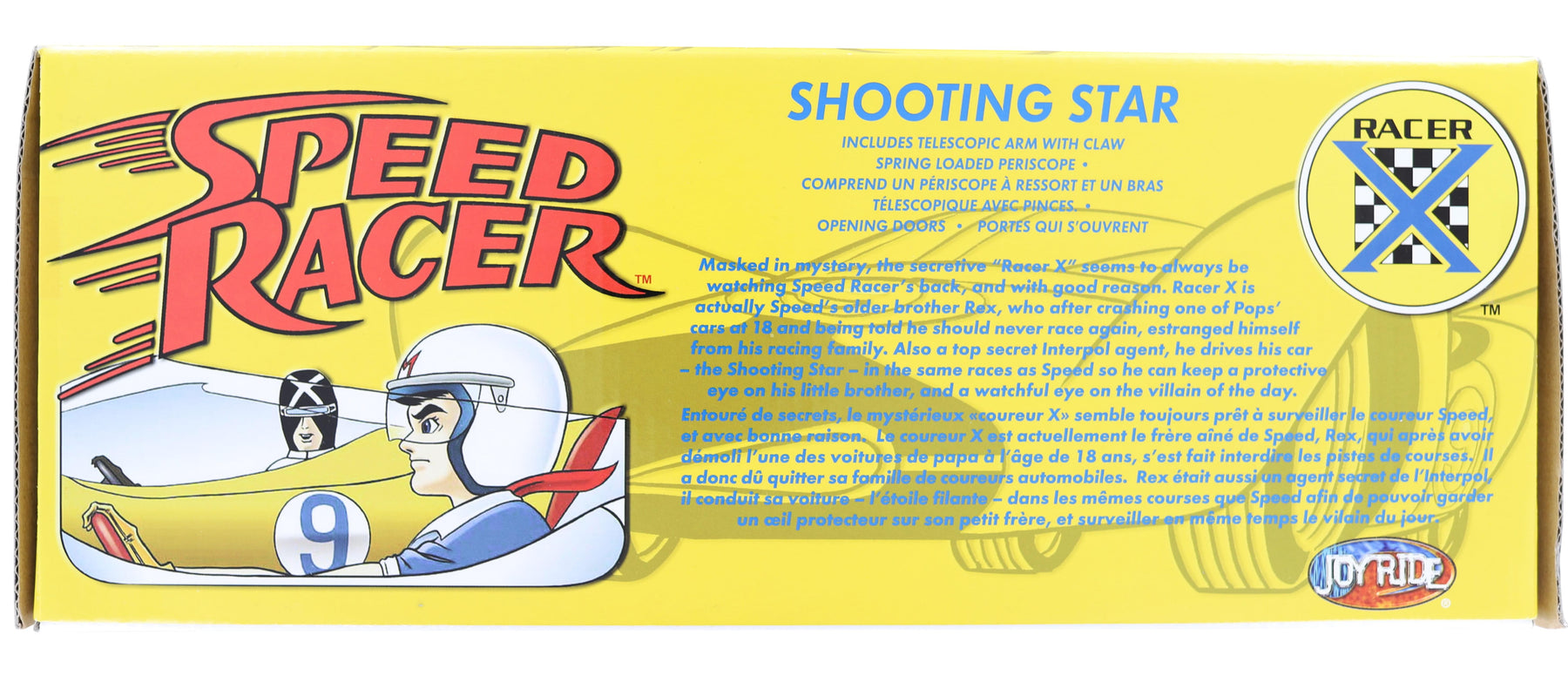 Speed Racer Racer X Shooting Star 1/18th Scale Die-Cast Vehicle
RACER X: It's the Shooting Star from the Speed Racer anime series! This car is a strong competitor in racing and is driven by the mysterious Racer X, who happens to be Speed's long-lost brother and now secret protector.
AUTHENTIC DESIGN: Authentically captures the true classic animated cartoon essence of the full-scale car it replicates, and also comes deluxe Racer X packaging.
FUN FEATURES: 1/18th scale die-cast vehicle features opening doors and trunk, and a steerable front wheel.
DISPLAY READY: Comes boxed in TV series-specific packaging with display platform.
GREAT GIFT IDEA: Purchase this replica vehicle for yourself or gift it to the Speed Racer fan in your life!
Masked in mystery, the secretive "Racer X" seems to always be watching Speed Racer's back, and with good reason. Racer X is actually Speed's older brother Rex, who after crashing one of Pops' cars at 18 and being told he should never race again, estranged himself from his racing family. Also, a top secret Interpol agent Racer X drives his car - the Shooting Star - in the same races as Speed so he can keep a protective eye on his little brother, and a watchful eye on the villain of the day. The JoyRide Entertainment Series features detailed models of vehicles from television and film. These fully assembled models are crafted using die-cast metal with some plastic components.