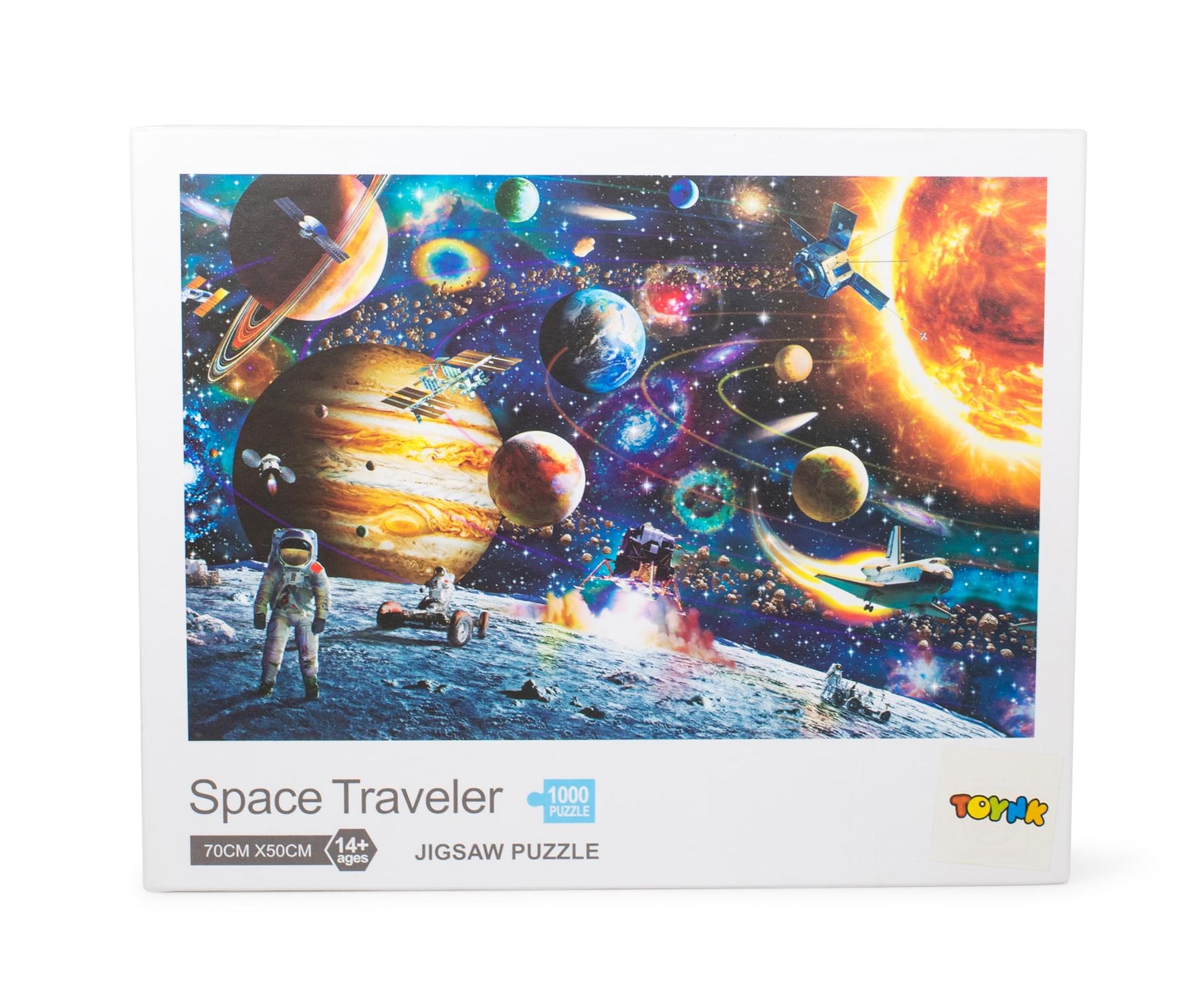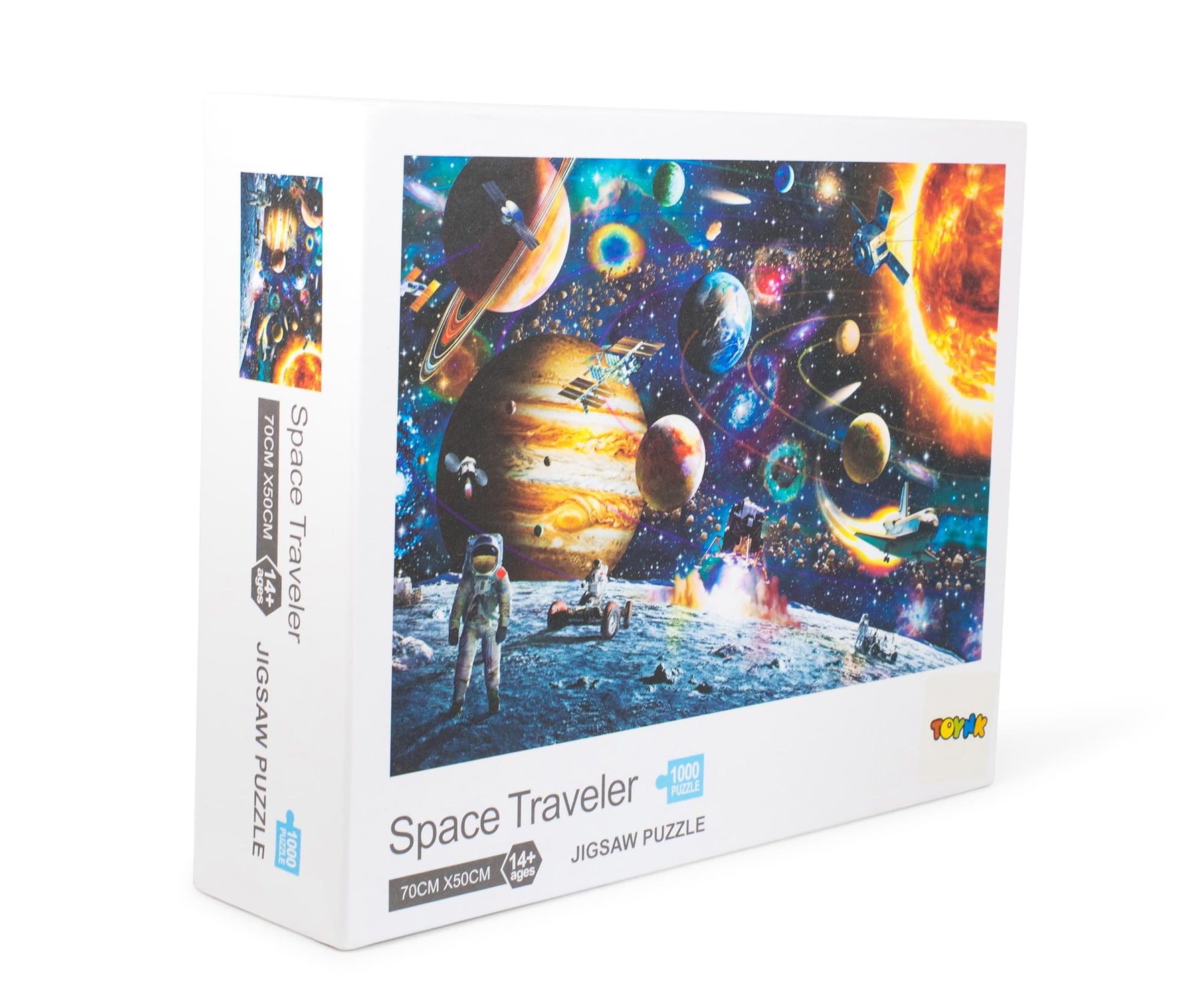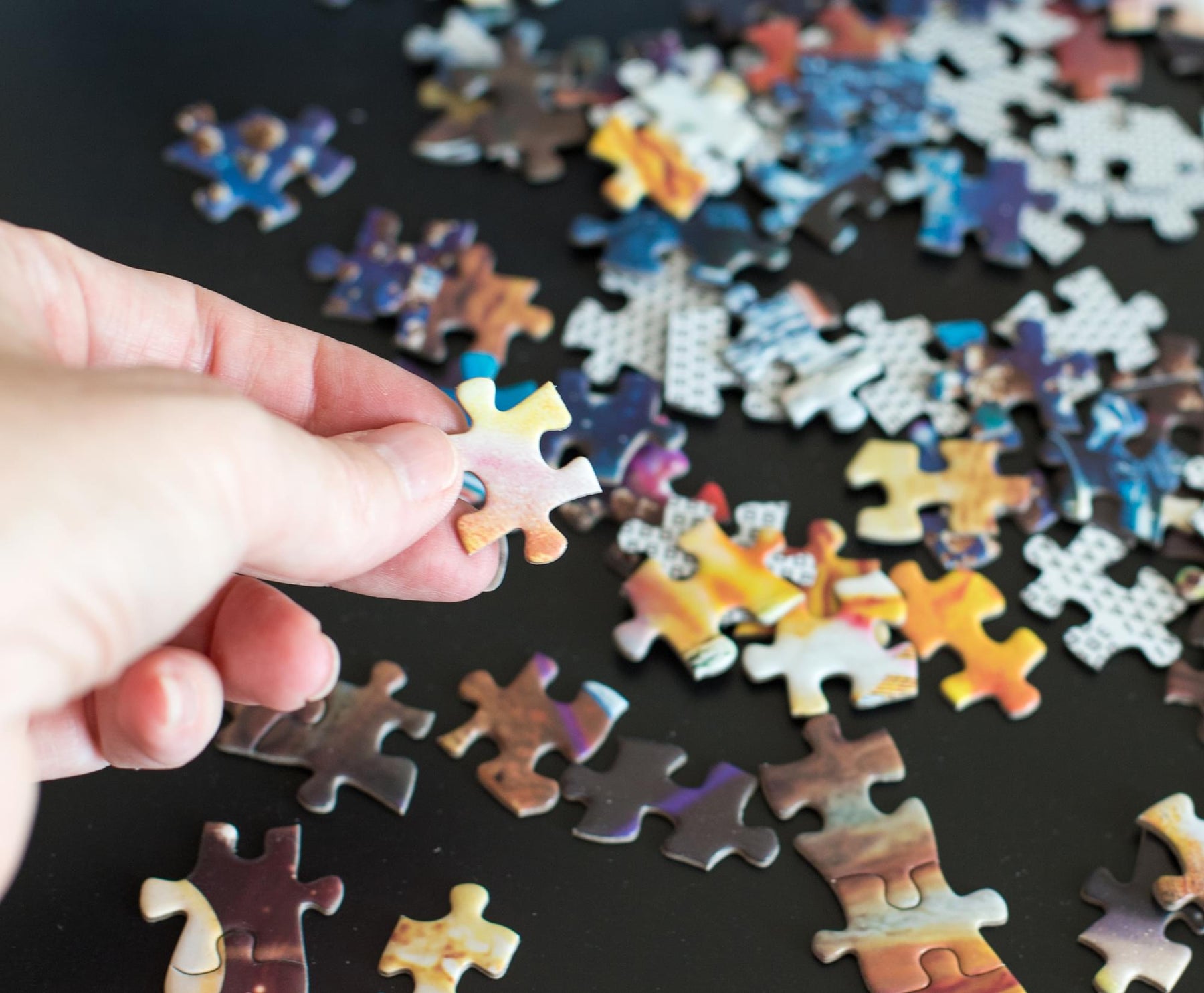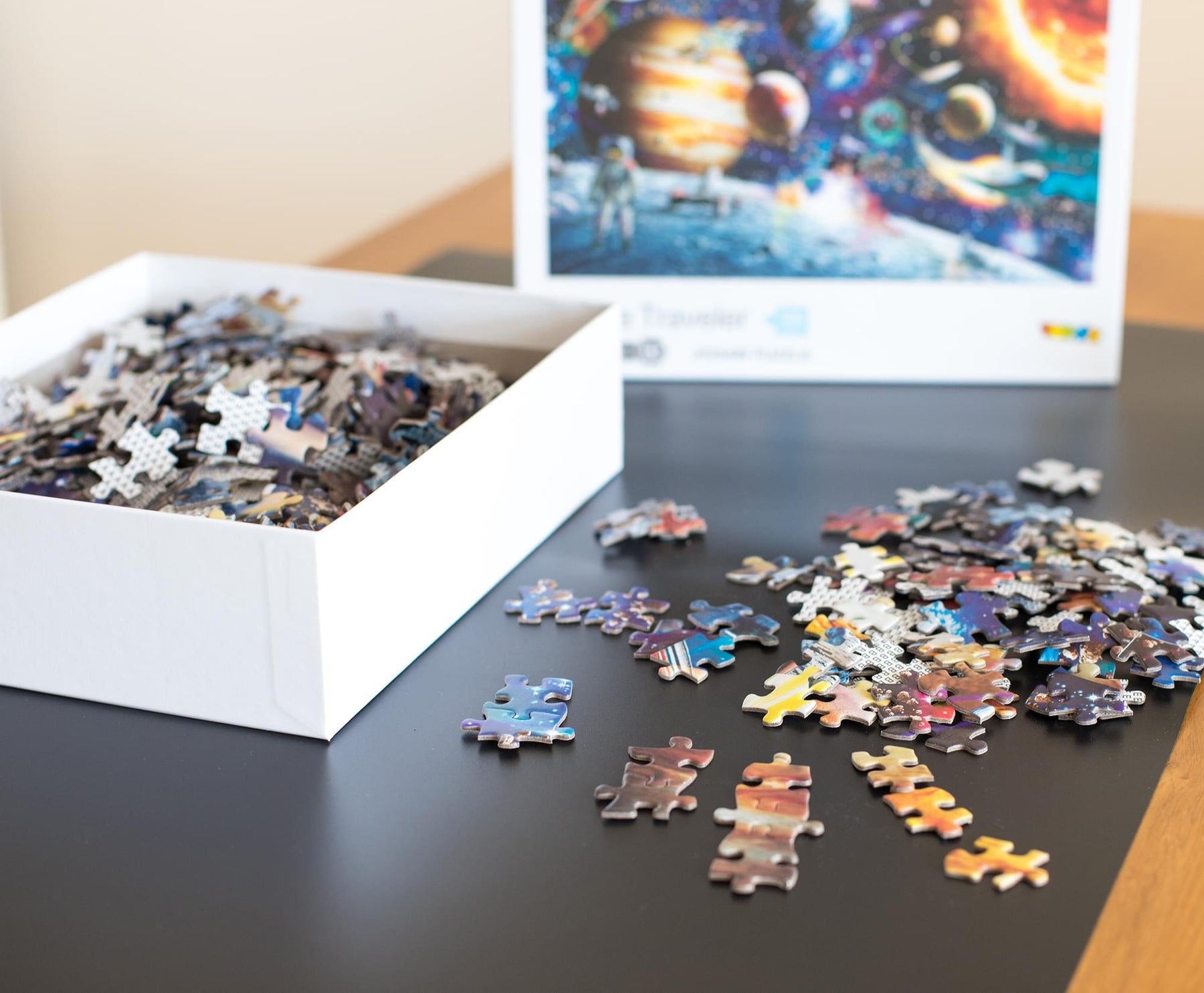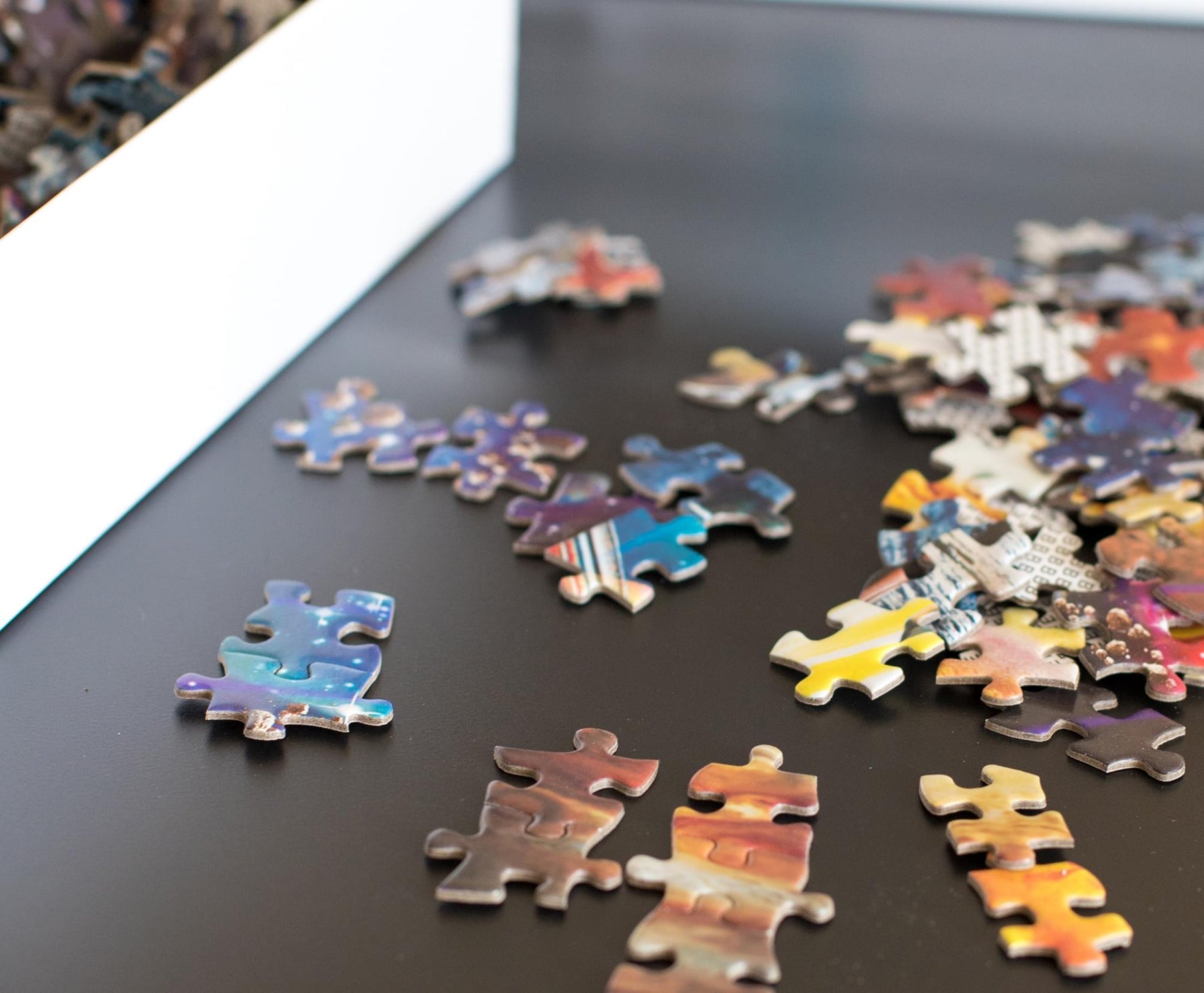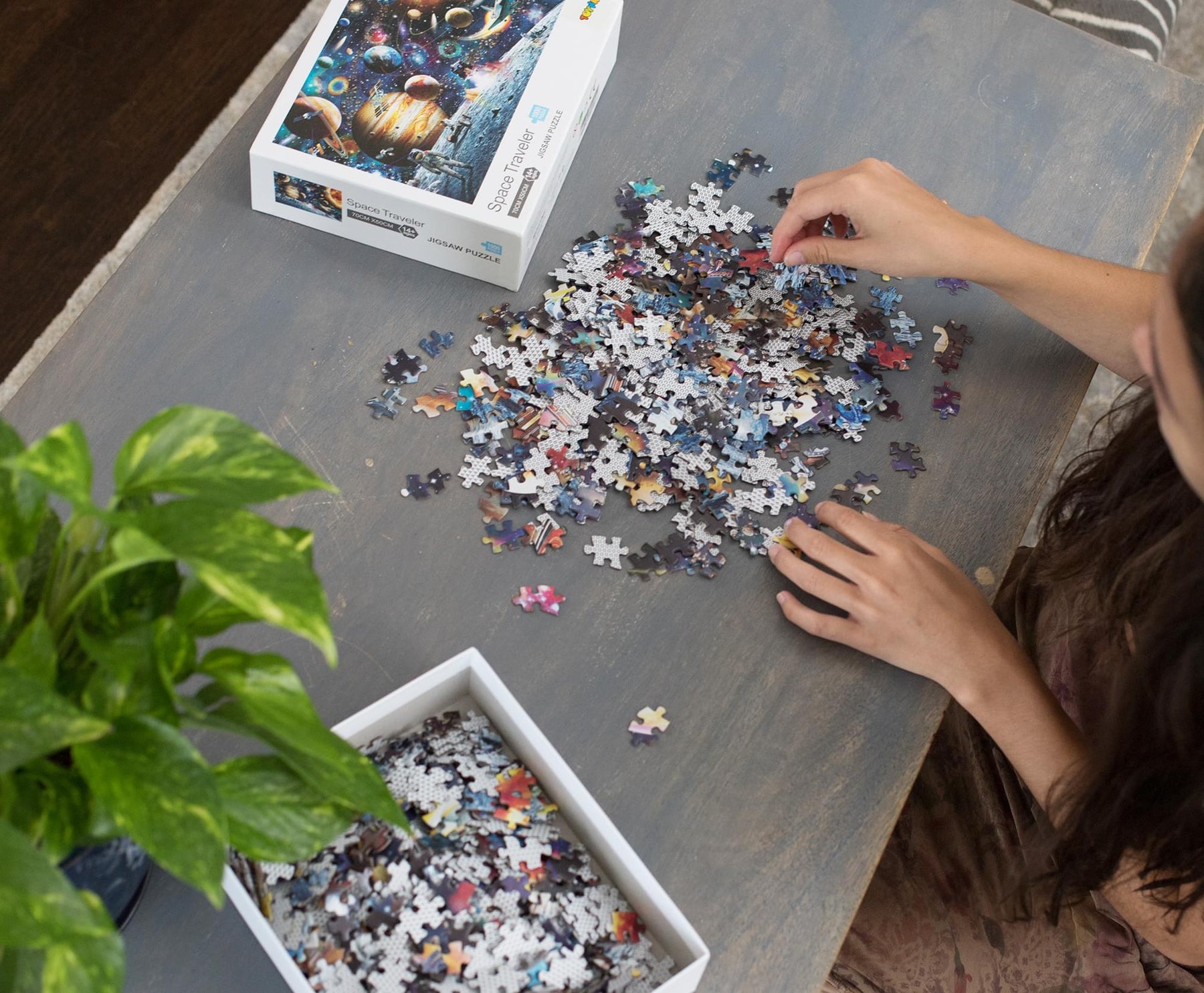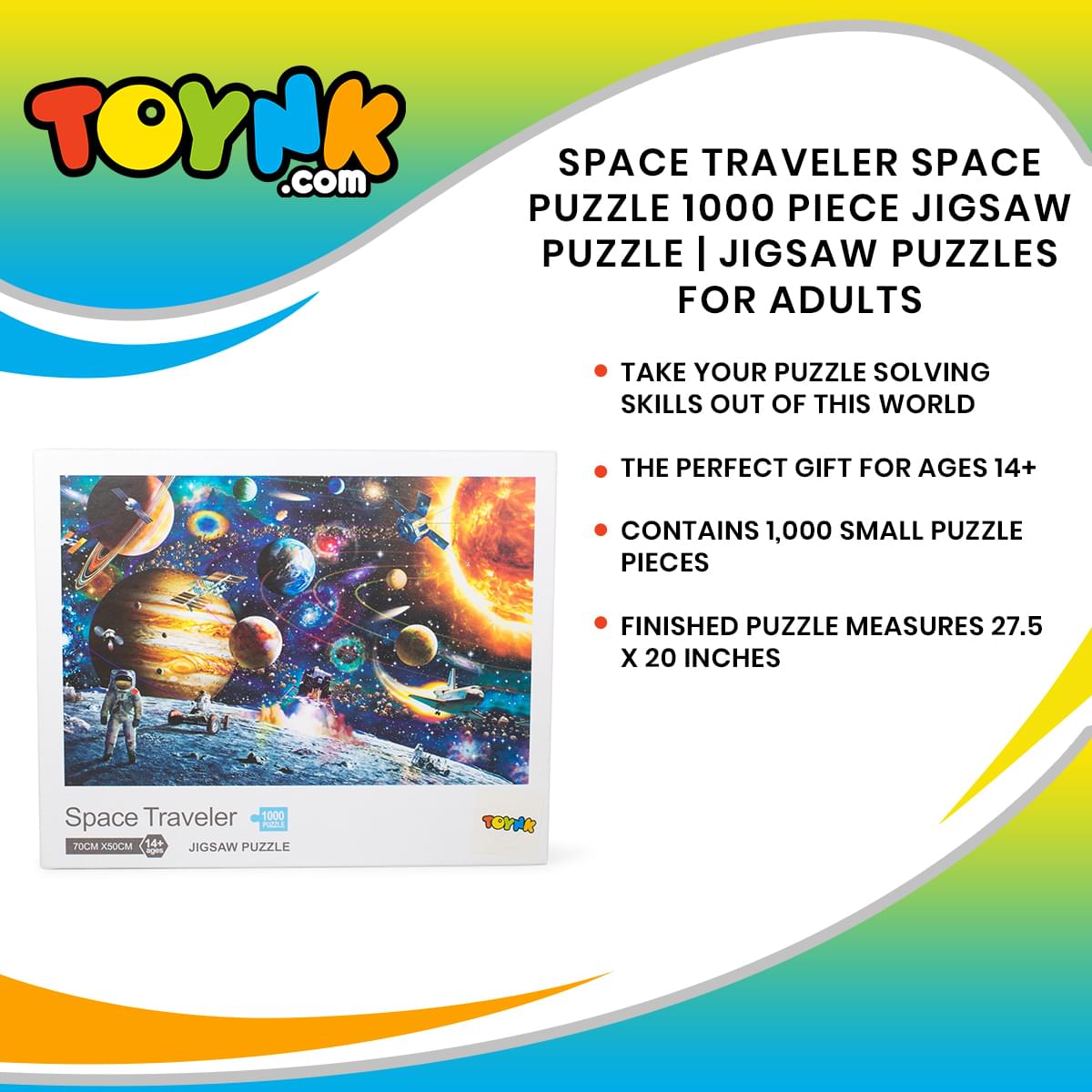 Space Traveler Space Puzzle 1000 Piece Jigsaw Puzzle | Jigsaw Puzzles For Adults
OUT OF THIS WORLD IMAGE: Featuring a detailed depiction of space travel and galactic beauty, this space puzzle will delight the senses piece after piece and leave even the greatest puzzlers coming back for more!
HOURS OF PUZZLING FUN: With finished measurements of 27.5 Inches x 20 Inches, this full color and high quality jigsaw puzzle is a sight to marvel at. Bring the beauty of space travel to your home or display cases today! Recommended for ages 14 and up.
PUT YOUR SKILLS TO THE TEST: Whether entertaining on family night, or peacefully passing time on a rainy day, this solar system puzzle provides hours of brain challenging fun in each of the 1000 total count pieces. Jigsaw puzzles for adults and families will bring everyone together!
A TIMELESS GIFT TO CHERISH: Big or small, old or young, space puzzles provide entertainment that never goes out of style. Give the gift that keeps their attention and watch as pieces and people connect as one! These puzzles for adults and kids are forever timeless.
GREAT FOR GALLERY OR GAME ROOM: Long time puzzle collectors and new-found puzzlers alike will marvel at the image that comes to life as the pieces intertwine. Gallery framed or game room fan-favorite? You decide with this space jigsaw puzzle!
ENJOY THE INFINITE AND LIMITLESS IMAGE OF THE UNIVERSE
Imagine a cosmos without end, an infinite outer space filled with colorful planets and the potential of life. This space puzzle offers a glimpse into the void as the Space Traveler traverses across the surface of an unknown moon or planet. Spend an evening with the family with one of these fun puzzle games for adults and older kids. Rated for ages 14+, these can be more difficult puzzles for adults to work through but that is all part of the fun! Enjoy the challenge with your loved ones and piece together the infinite universe!
TAKE FAMILY NIGHT TO THE STARS
Puzzles for adults and kids come in all shapes and sizes but rarely are they sized in comparison with the universe! This particular space puzzle frames the galaxy inside of a 27.5 x 20-inch border. But as the stars come together, this solar system puzzle serves as a reminder of just how big the vastness of space can be. With 1,000 pieces to work through this space jigsaw puzzle is actually just a disguise for a fun-filled evening with the family or friends as you work together on one of the best puzzles for adults and kids!