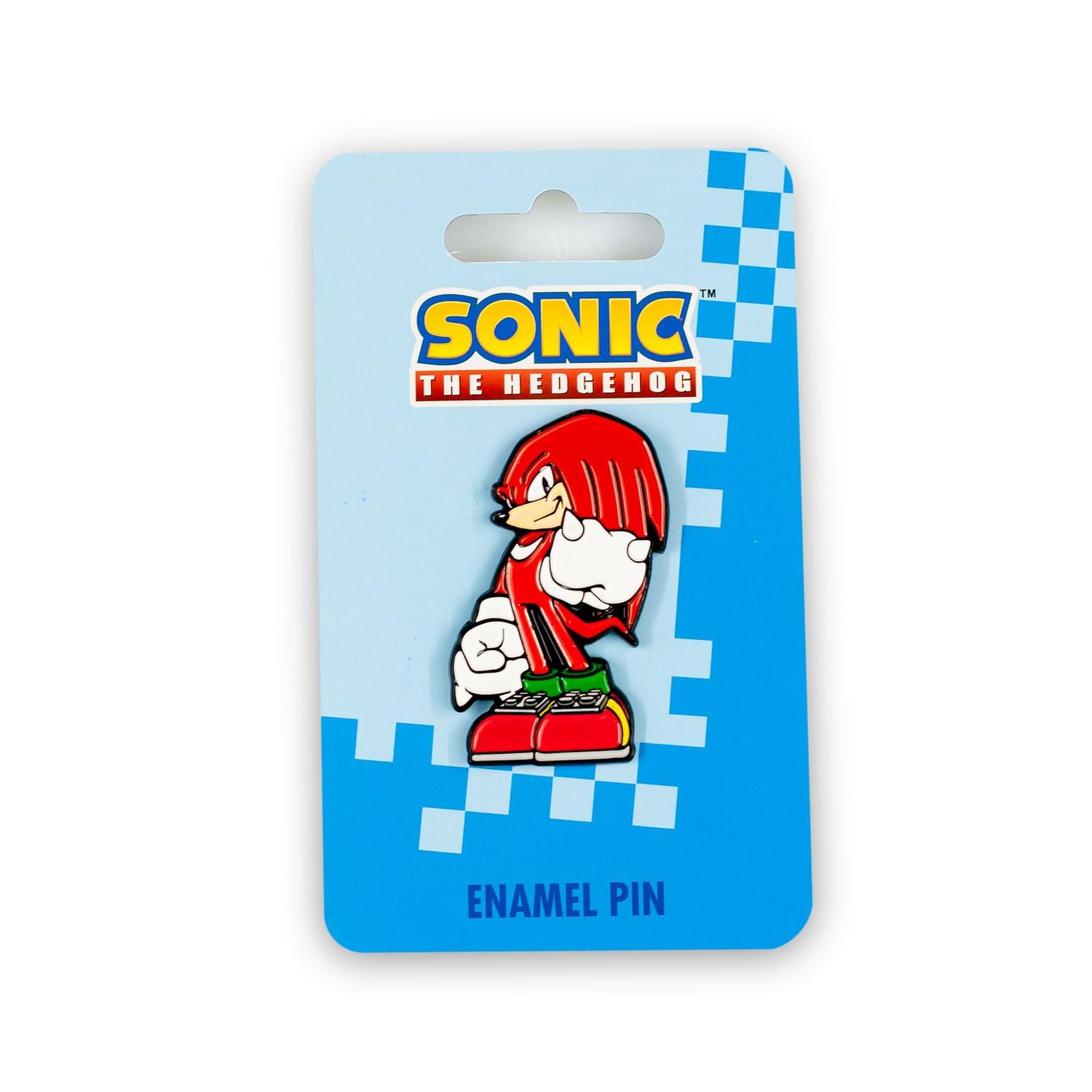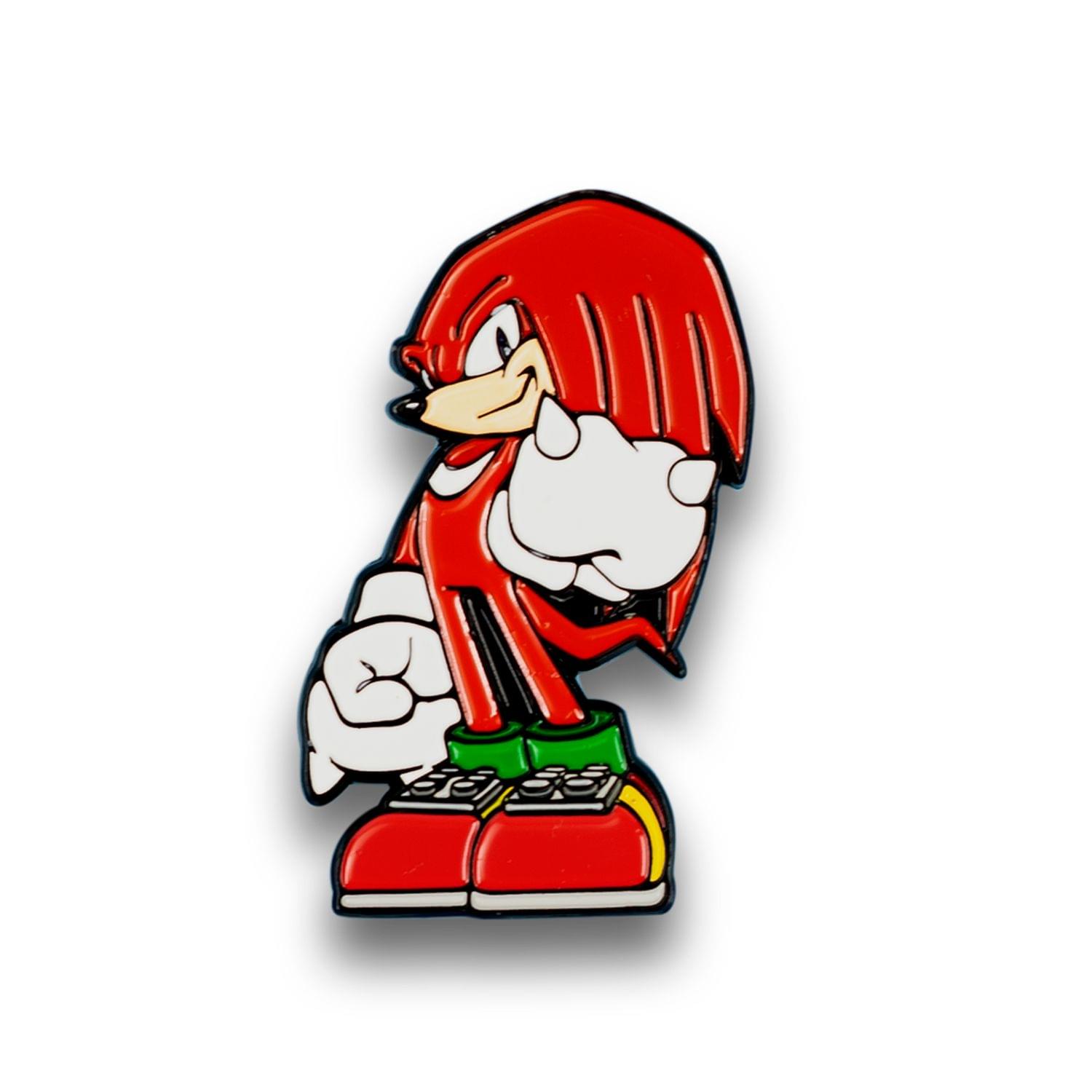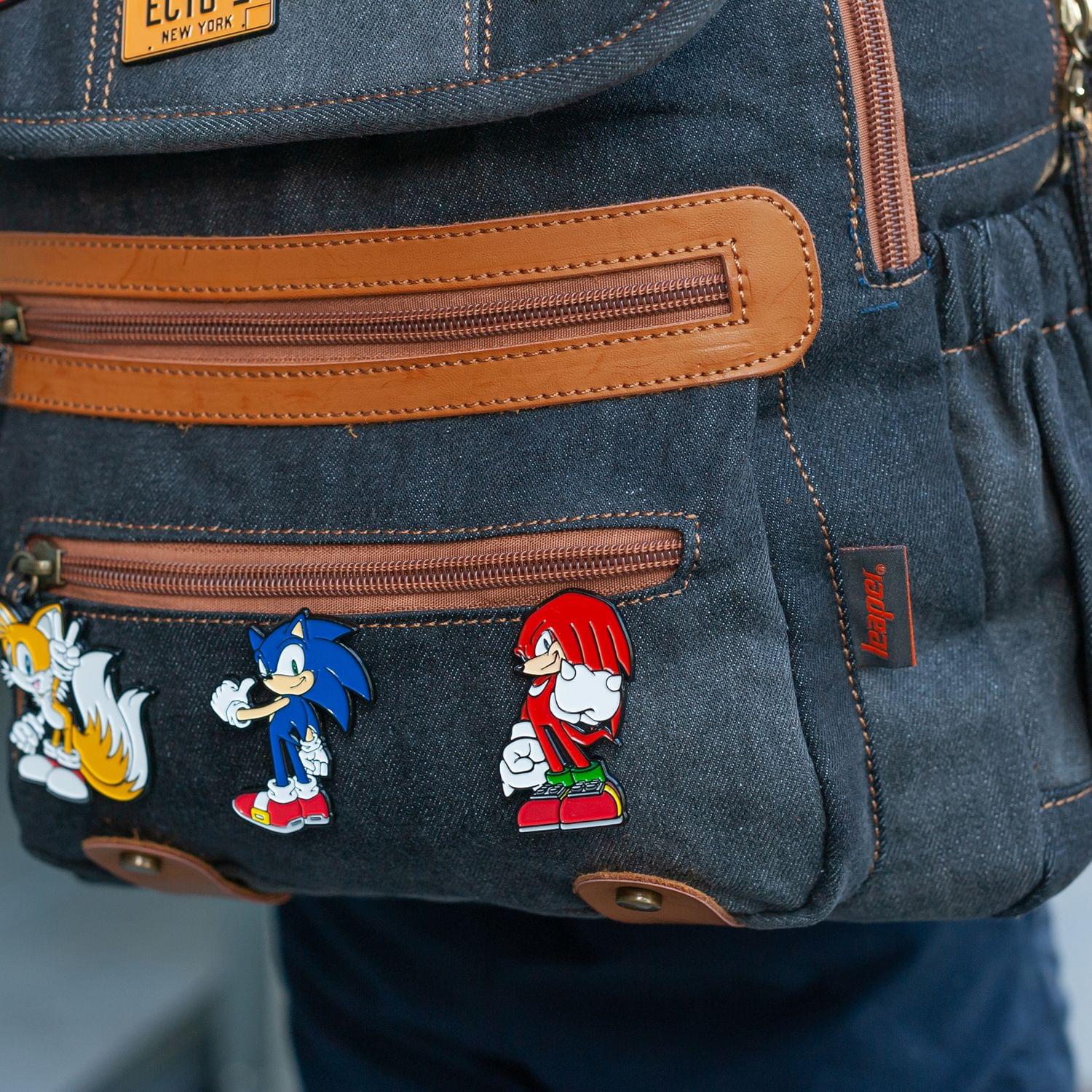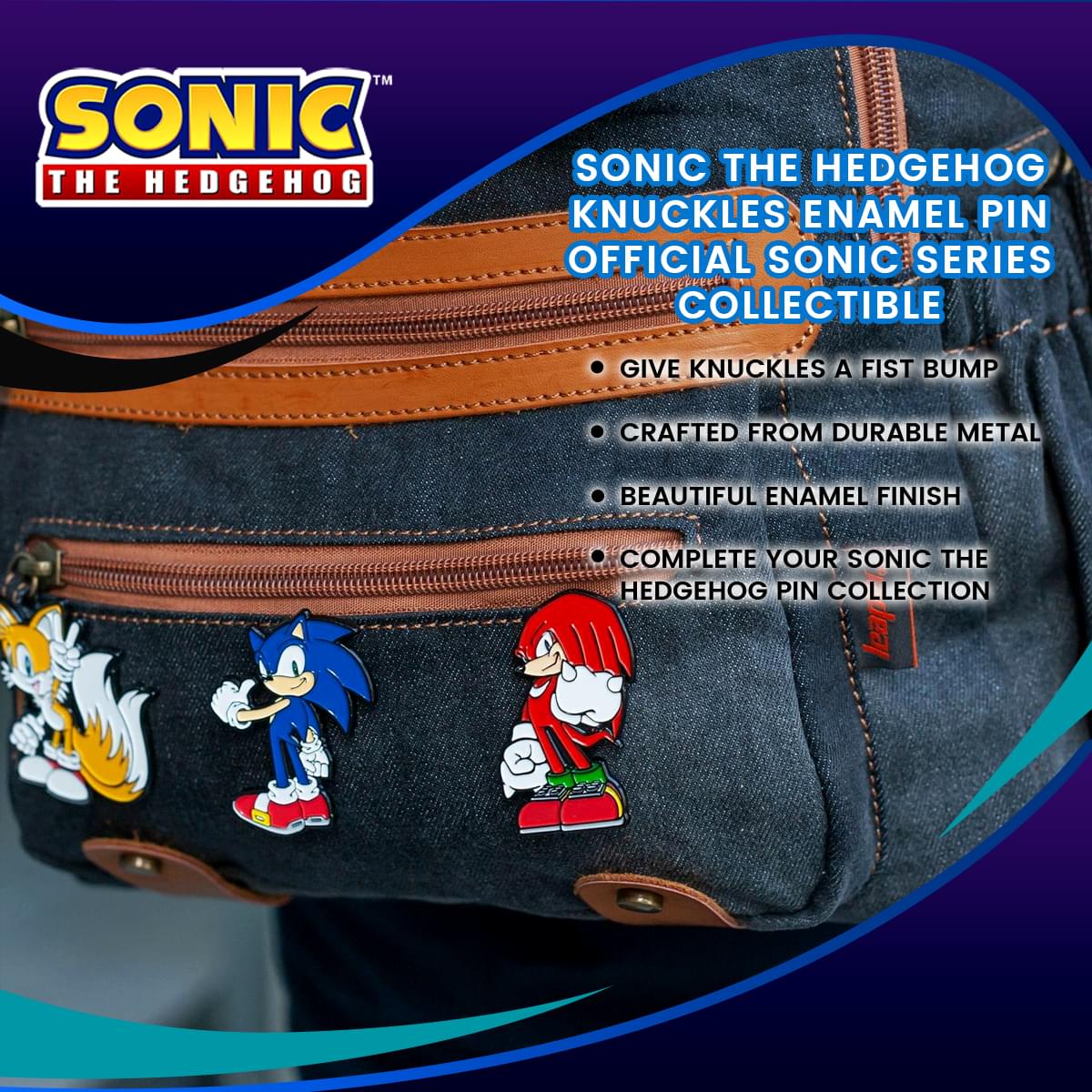 Sonic The Hedgehog Knuckles Enamel Pin | Official Sonic Series Collectible
FROM FOES TO FRIENDS: Knuckles the Echidna originally viewed Sonic as an enemy who attempted to steal something precious from him. Over time, Knuckles and Sonic would team up and stop the evil Dr. Robotnik!
COMPLETE YOUR SONIC COLLECTION: Sporting spiked gloves and a determined personality, Knuckles is essential to the Sonic saga! Now Knuckles is available in the form of this collectible Sonic the Hedgehog series enamel pin!
RATED TO WITHSTAND ROBOTNIK'S PLANS: The Eggman is always cooking up some sort of scheme. That is why this Knuckles pin is crafted from durable metal and finished with a protective enamel coat!
CALM, COOL, & COLLECTED: As one of the strongest characters in the Sonic saga, Knuckles embodies power and is a great friendly rival to Sonic. Carry this Knuckles pin with you on your backpack, jacket, and more!
OFFICIAL SONIC THE HEDGEHOG COLLECTIBLE: Fans of the Sonic video game series will absolutely love this officially licensed collectible adorning their collection of Sonic the Hedgehog gear. Grab your Knuckles pin today!
ALLY YOURSELF WITH THE FEARSOME KNUCKLES
Originally, Knuckles made his debut into the Sonic legacy by working with Dr. Robotnik to protect the master emerald that was so sacred to his floating island. The conniving Eggman convinced Knuckles that Sonic was after the emerald to steal it for himself. Knuckles would eventually come to learn that Eggman was simply tricking Knuckles into stopping Sonic so that he could steal the emerald and harness it's powers. Knuckles eventually saw the truth and teams up with Sonic. Together, the two end Dr. Robotnik's evil plan. Now this epic partnership between echidna and hedgehog lives on through the Sonic series. Collect Knuckles in the form of this unique collector pin and showcase your obsession for Sonic and his friends!
ADD SOME SONIC TO YOUR PIN COLLECTIONS
Video game aficionados and fans of the ultra fast hedgehog will love adding this officially licensed Sonic the Hedgehog pin to their collection. Since Sega debuted Sonic in 1991, this flagship character has become synonymous with speed! Now the world established around this lovable blue icon has Sonic fans begging for more! This collectible Sonic themed pin is ideal for fans of the game series and lovers of video games in general! Shift your collection into the next gear as this Sonic pin speeds to your doorway! All you have to do is hit that add-to-cart button!