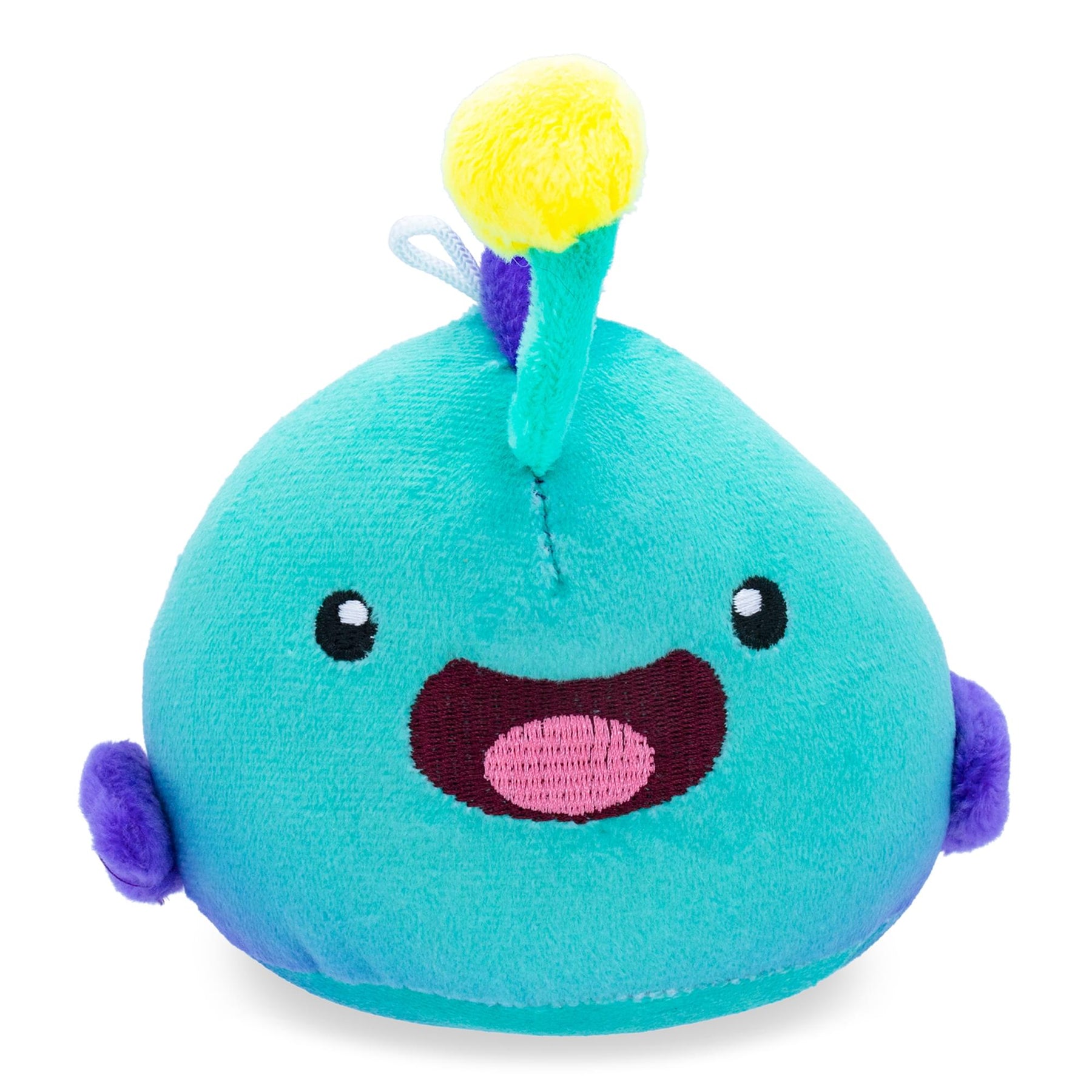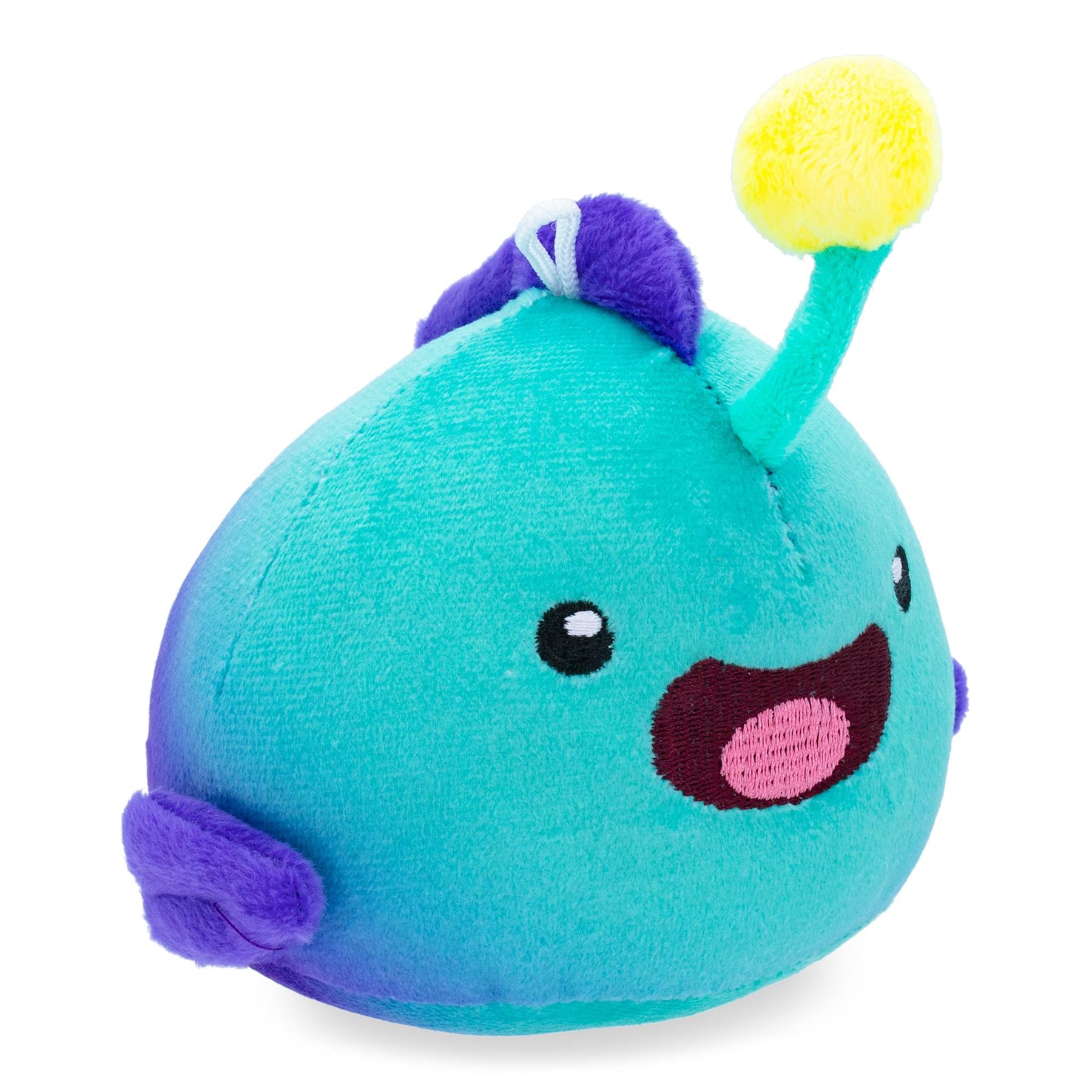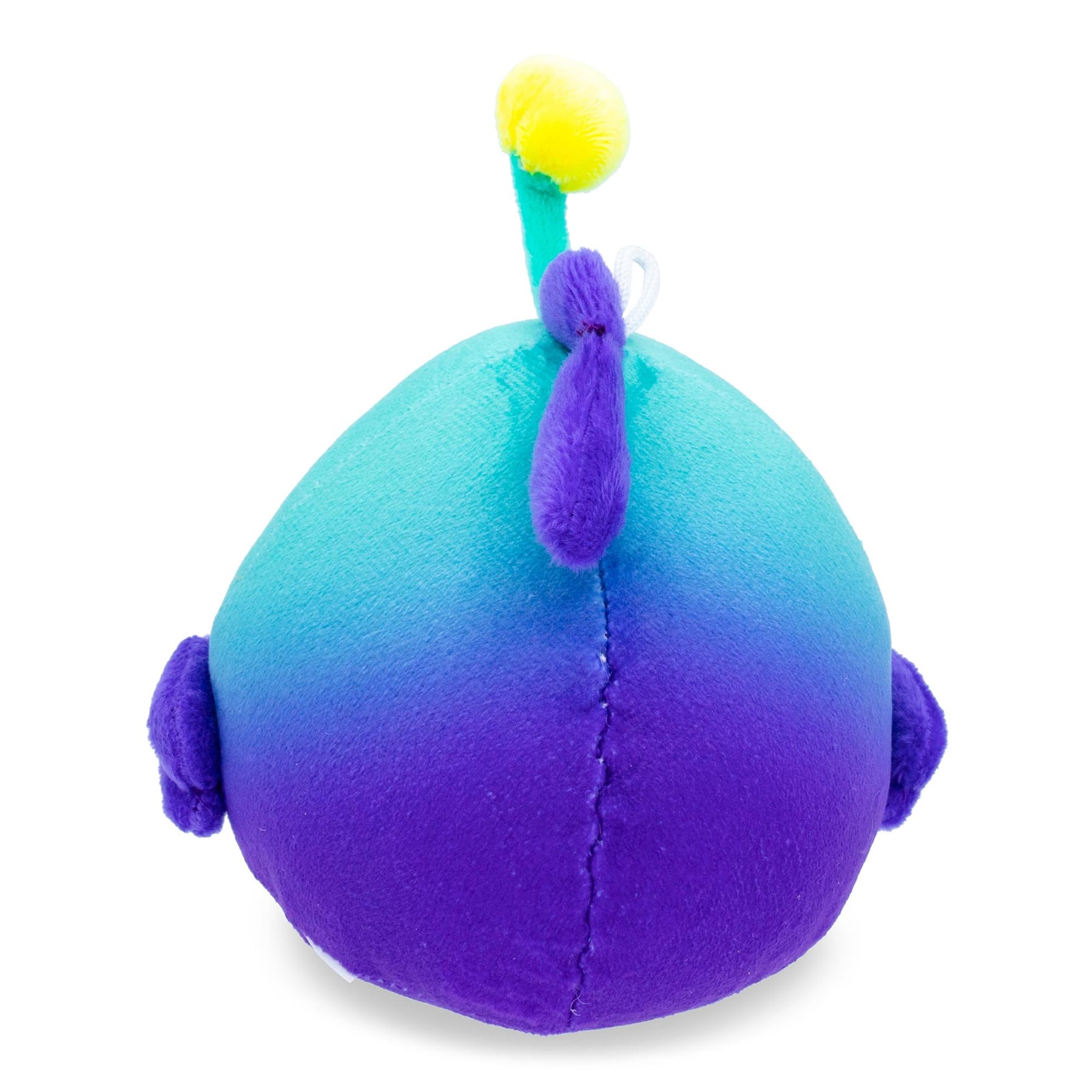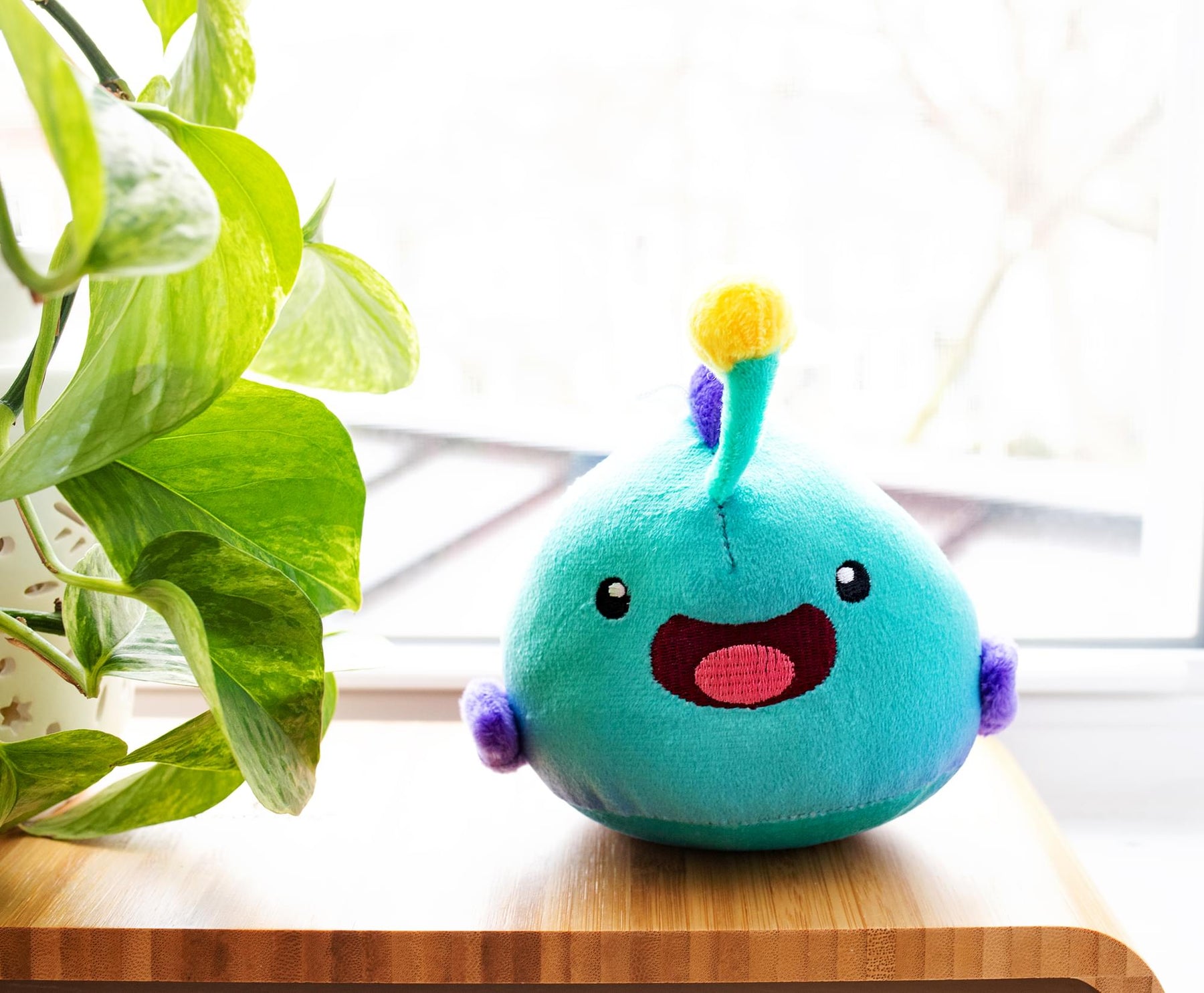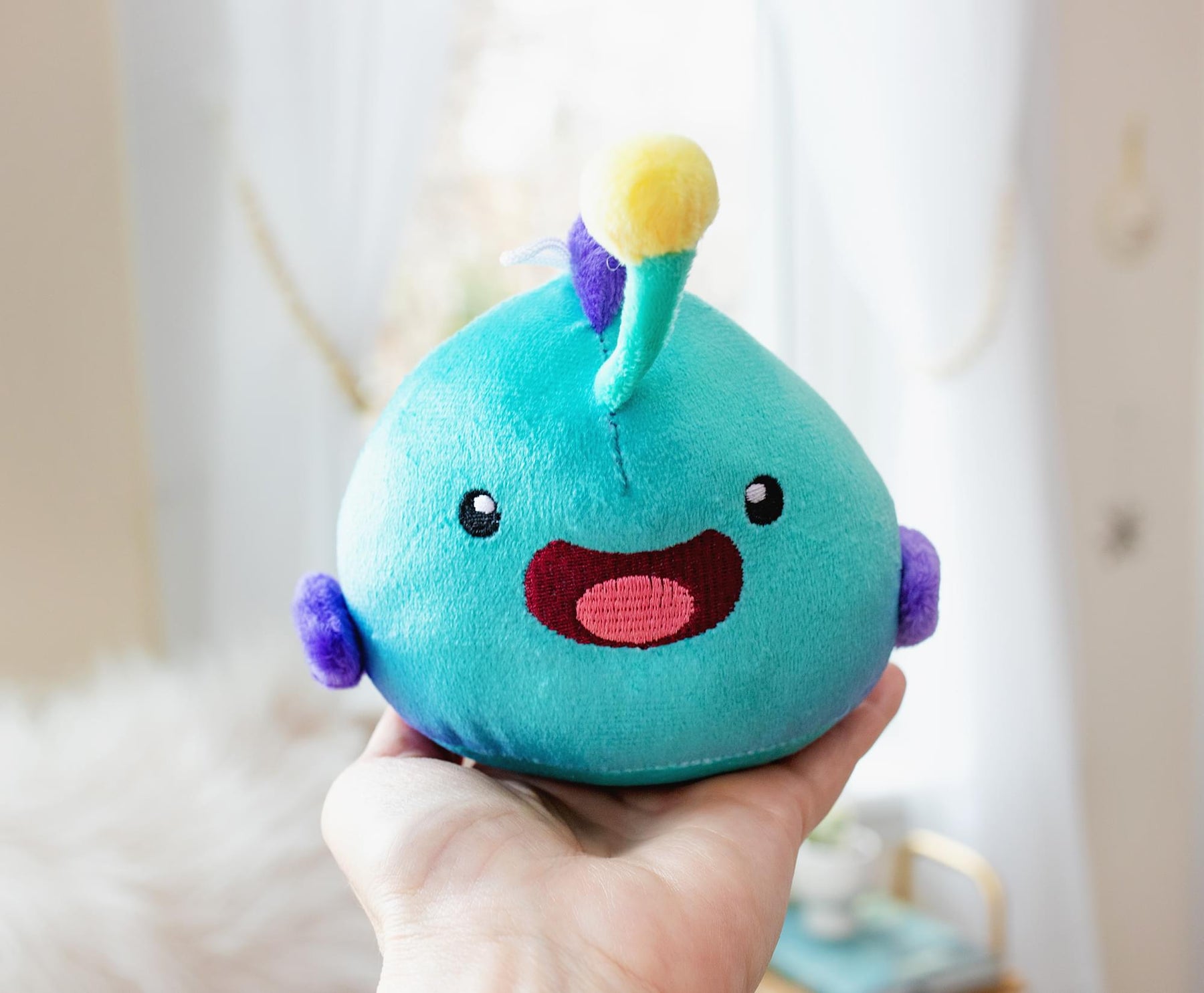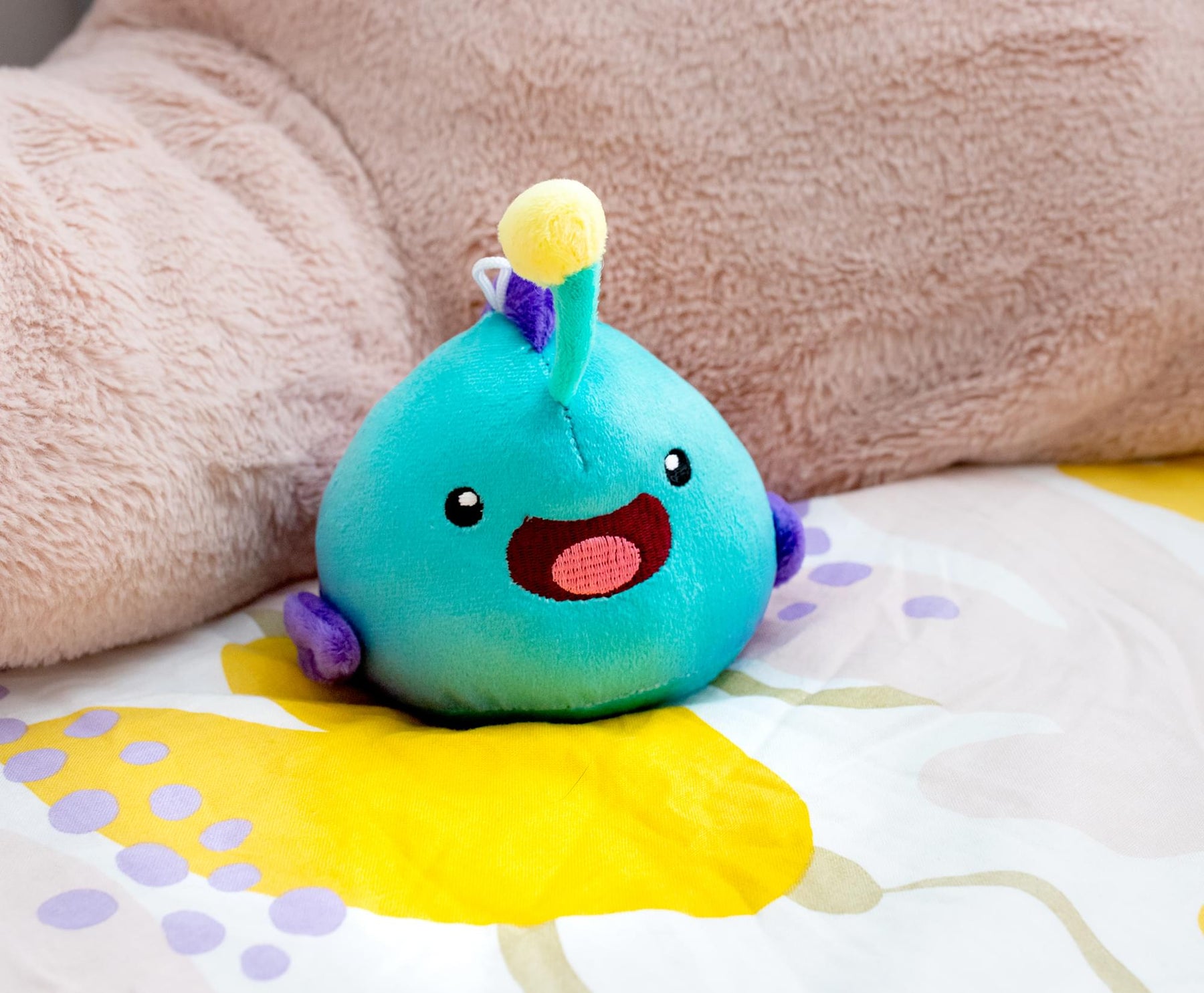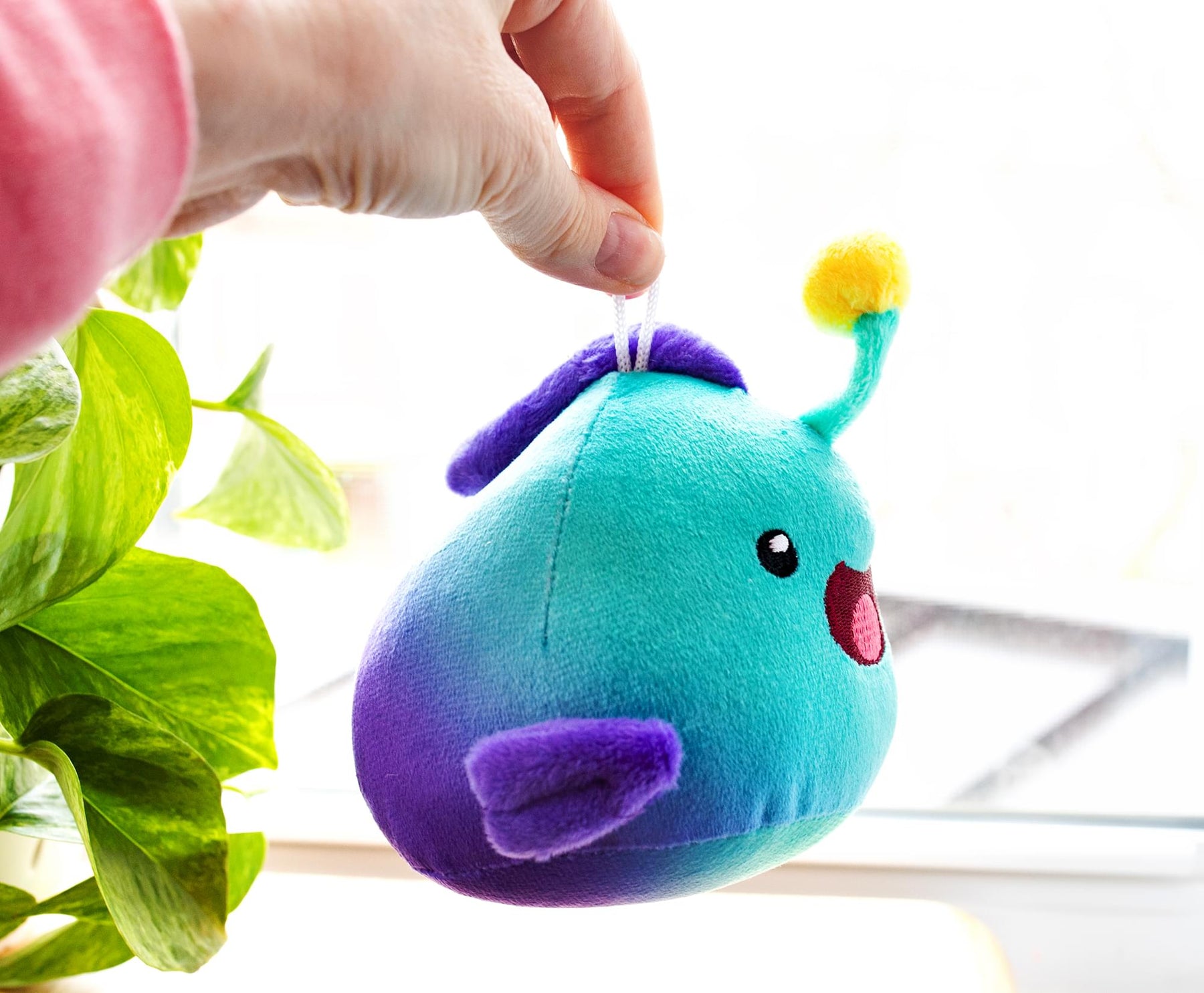 Slime Rancher 4-Inch Collector Plush Toy | Angler Slime
FARMING THE SLIME SEA: Swim into a new adventure with this Angler Slime plush toy collectible. You'll be in deep with this adorable fishy creature from the popular game Slime Rancher that is just waiting to be wrangled into your sea of friends.
THINGS ARE GOING SWIMMINGLY: Angler Slime looks like it swam from the depths of the Slime Sea and spawned in your arms as this plush toy assortment. Notable for its yellow llicium, purple fins, and a smile that can be seen in the darkest depths.
LURES IN HUGS: Soak up cuddles with the water-dwelling Angler Slime that has ventured onto land in search of hugs. As you wade through the tidepools of adventure, there's no need to worry about this cuddly friend stunning you with a blinding flash.
MINI SIZE, MAXI CUTE: Vacuum up endless hugs with this character plushie, measuring approximately 4 inches tall. The quality plush design means you'll be swimming in a sea of squeezy cuddles. For the best care, surface clean only.
OFFICIAL SLIME RANCHER COLLECTIBLE: Dive deep with this officially licensed Angler Slime plushie that looks like it paddled its way right out of the seas from Slime Rancher. Perfect for farming a plort-tastic collection of ranch buddies.
MAKE A SPLASH IN THE SLIME SEA
Journey beneath the waves with this Angler Slime plush toy from the popular sandbox game Slime Rancher. You'll be diving into all sorts of adventures with this fishy friend, whose 1,000-watt smile is even brighter than the lure on its head.
Swimming from out of the depths and into your arms, this huggable plush is made with soft, high-quality materials that will have you flipping your fins with every cuddle. The playful design of this colorful water-dweller features accurate details from the game, from its purple fins to its dangling esca that really lures you in.
ALL THE FUN OF 1,000 LIGHT-YEARS AWAY RIGHT HERE ON EARTH
You never know what mysteries might be lurking beneath the seas of the Far, Far Range. Now is your chance to go exploring with Angler Slime swimming along by your side as this adorable plush companion.
Breaking through the surface from the depths of the Slime Sea is this officially licensed collectible from Slime Rancher.