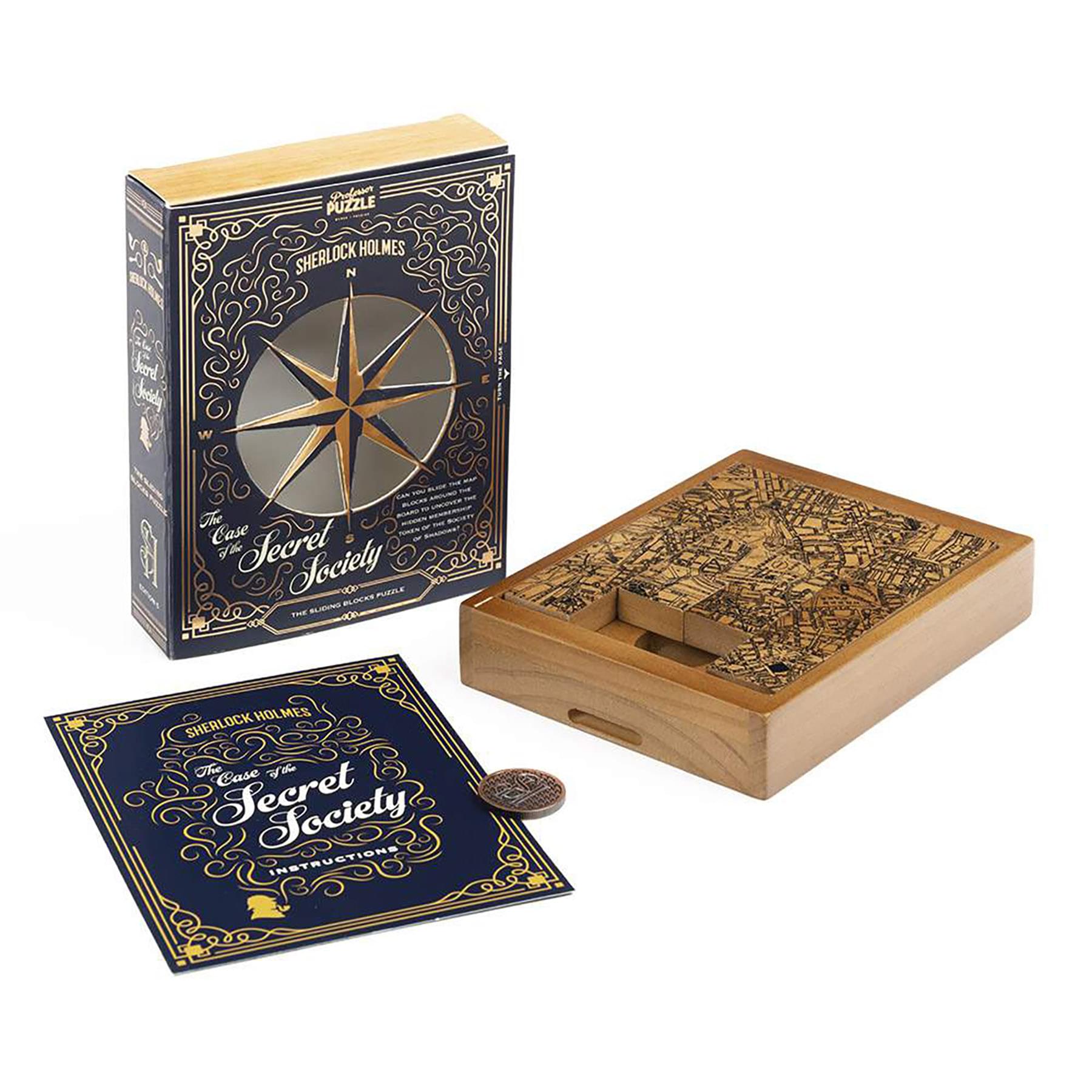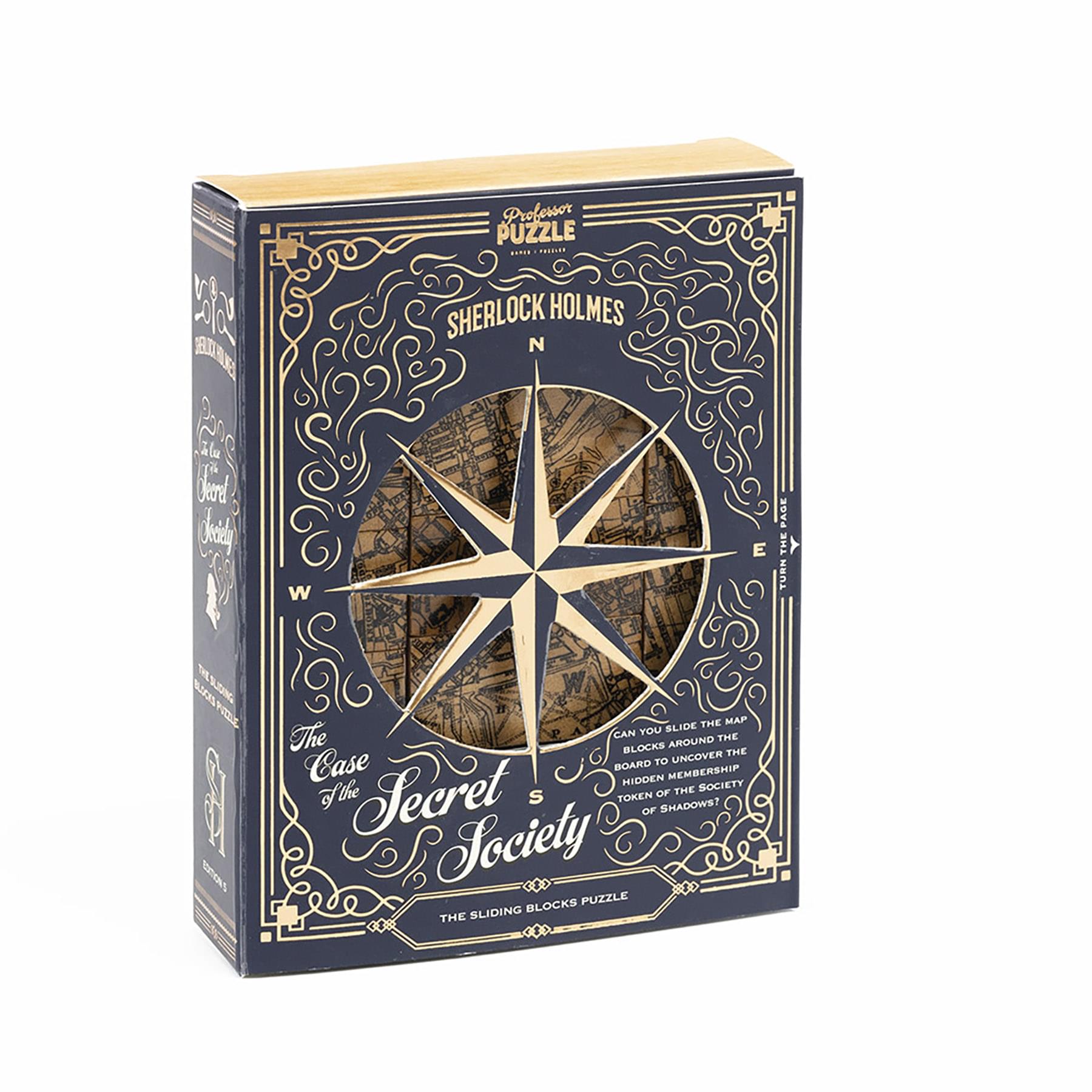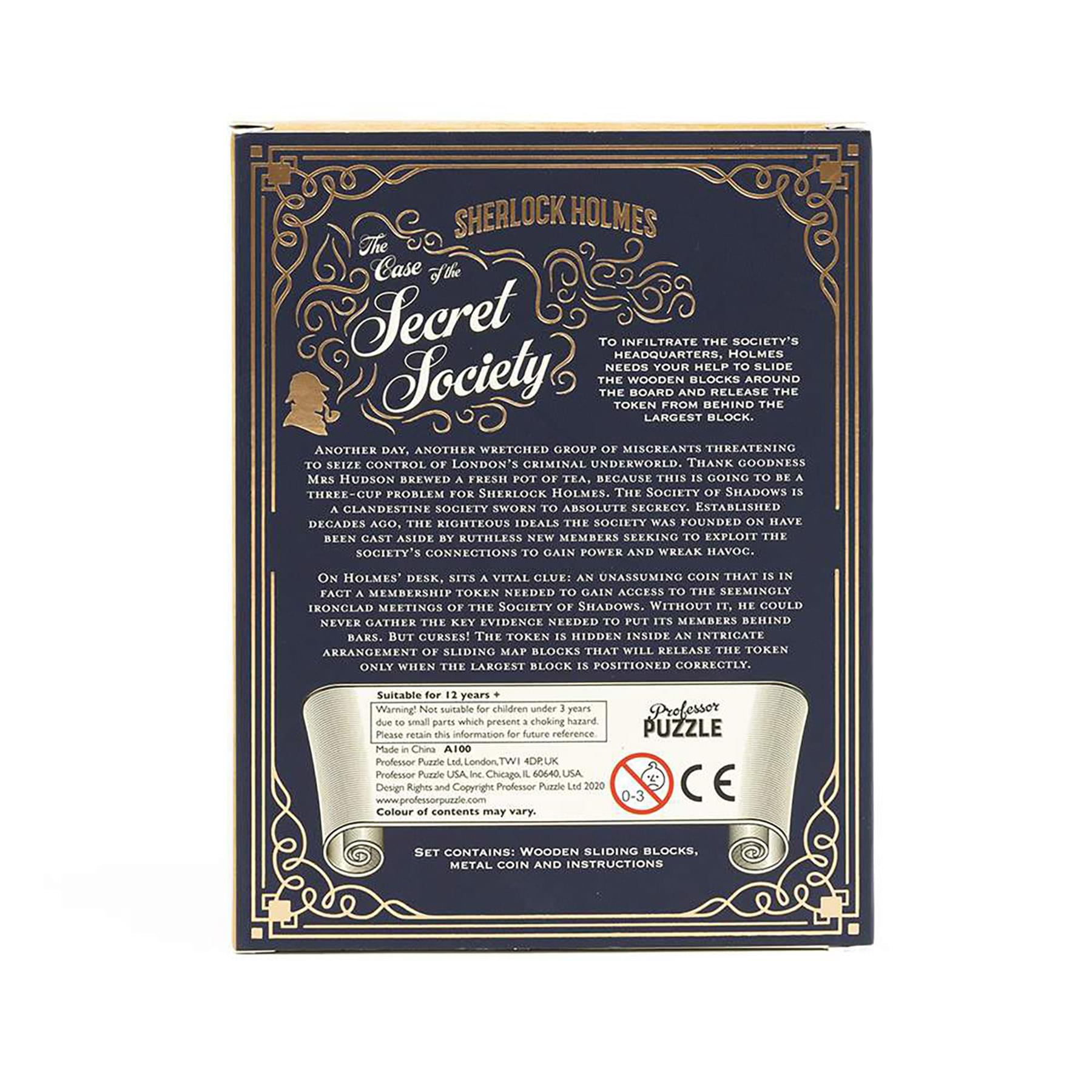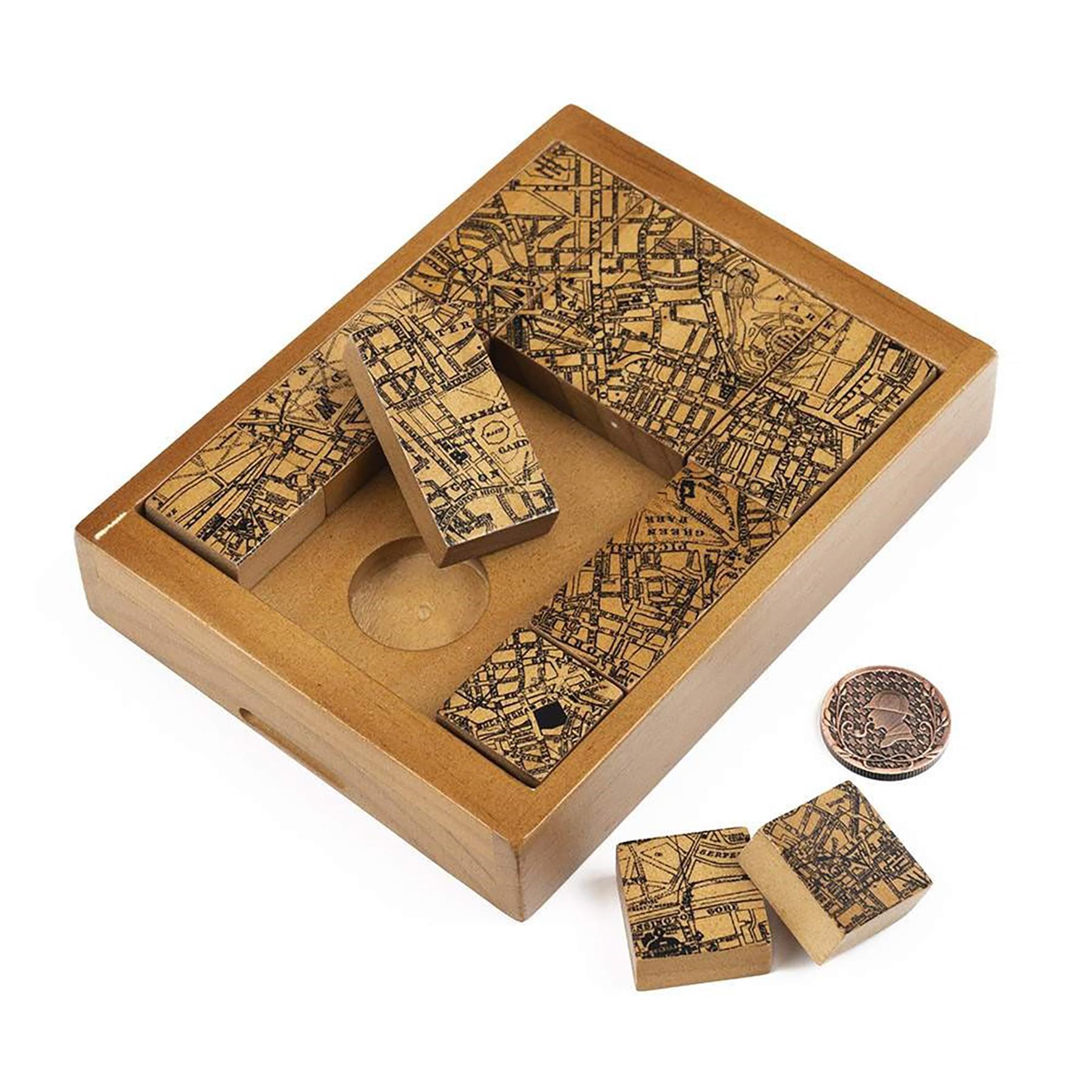 Sherlock Holmes The Case of the Secret Society Maze Puzzle
PLAY DETECTIVE: Will you be able to uncover the hidden code of the secret society?
FUN CHALLENGE: Scroll the map blocks around the board to discover the hidden membership code of the Society of Shadows.
PROFESSOR PUZZLE: Developed by Professor Puzzle and part of the Sherlock Holmes collection.
GREAT GIFT IDEA: A great item for any fan of creative thinking brain teaser puzzles.
The Society of Shadows is a clandestine brotherhood seeking to exploit their ancestor's connections and establish themselves as London's criminal overlords. To infiltrate the society and gain evidence to put them behind bars, Holmes must retrieve a special membership token hidden inside an intricate sliding map block puzzle. Can you move the token into the correct position to release it?