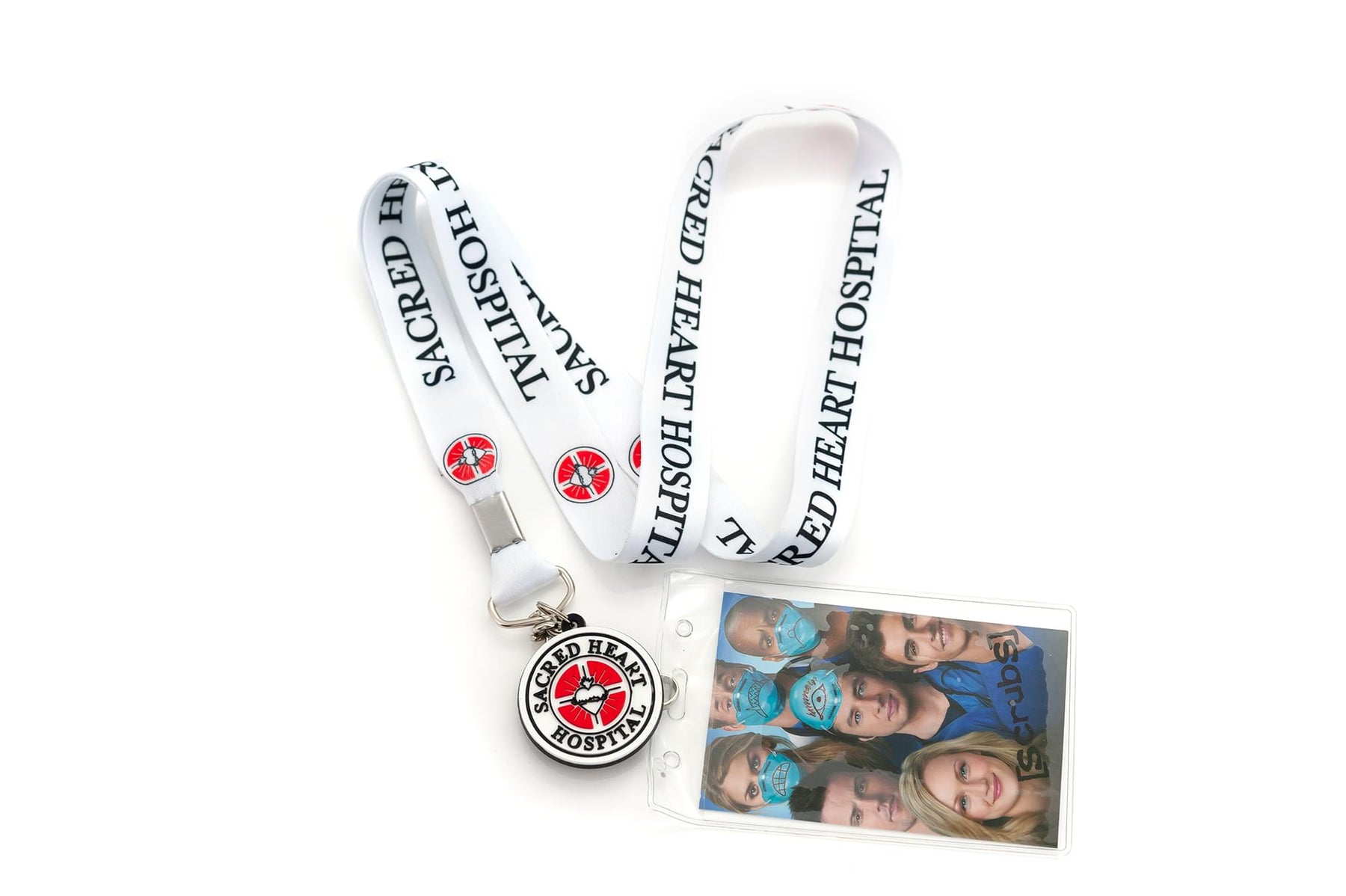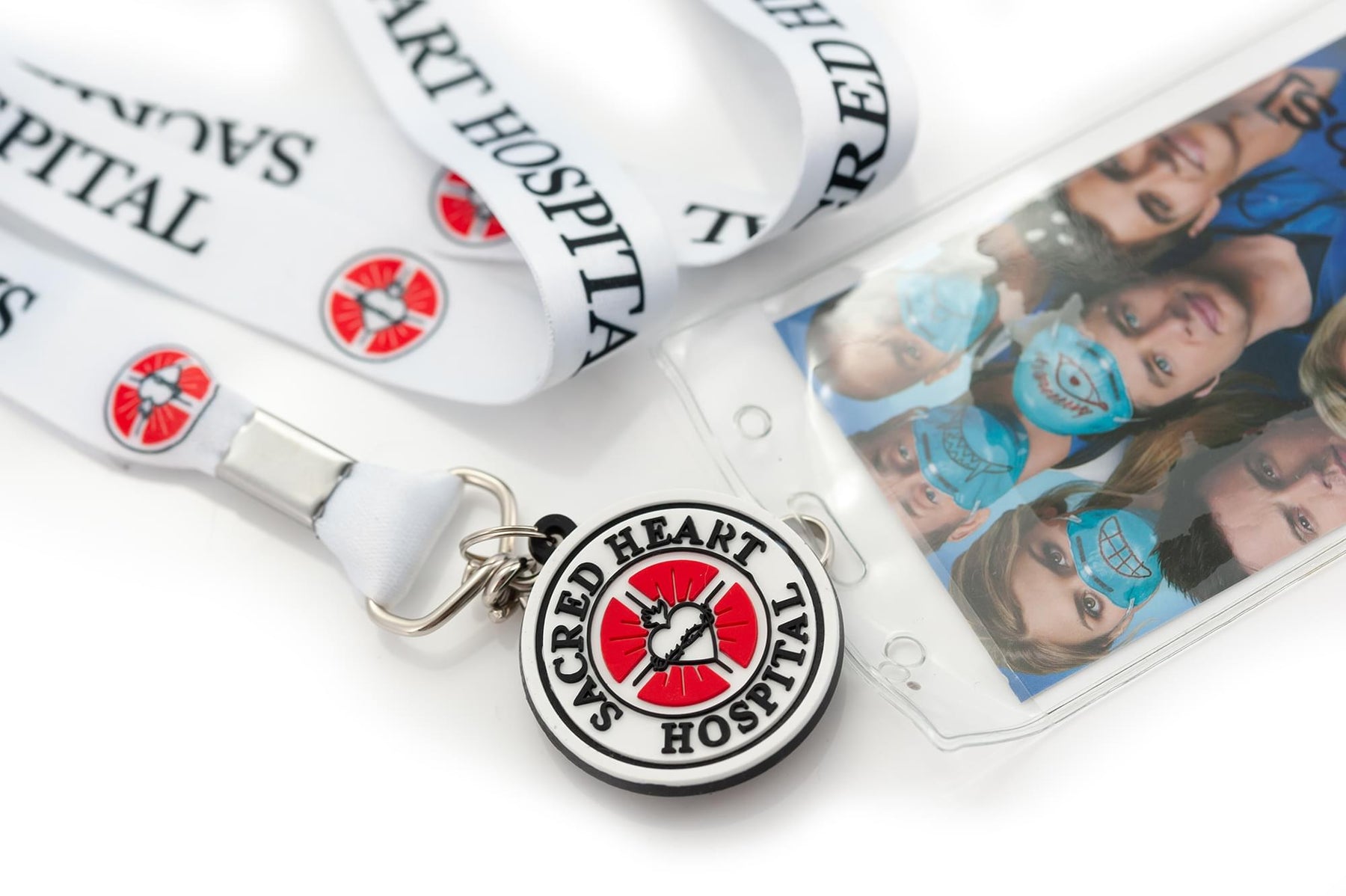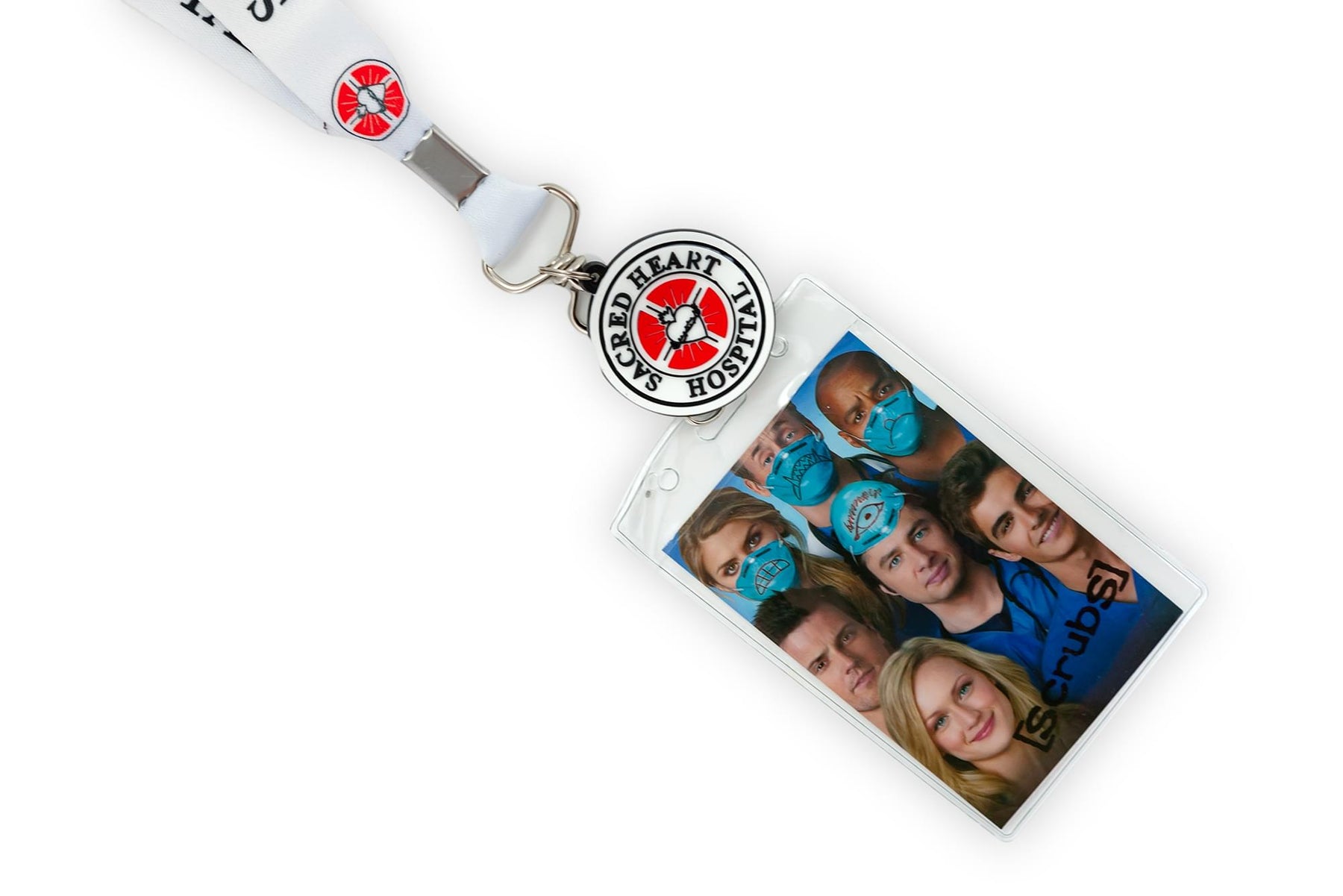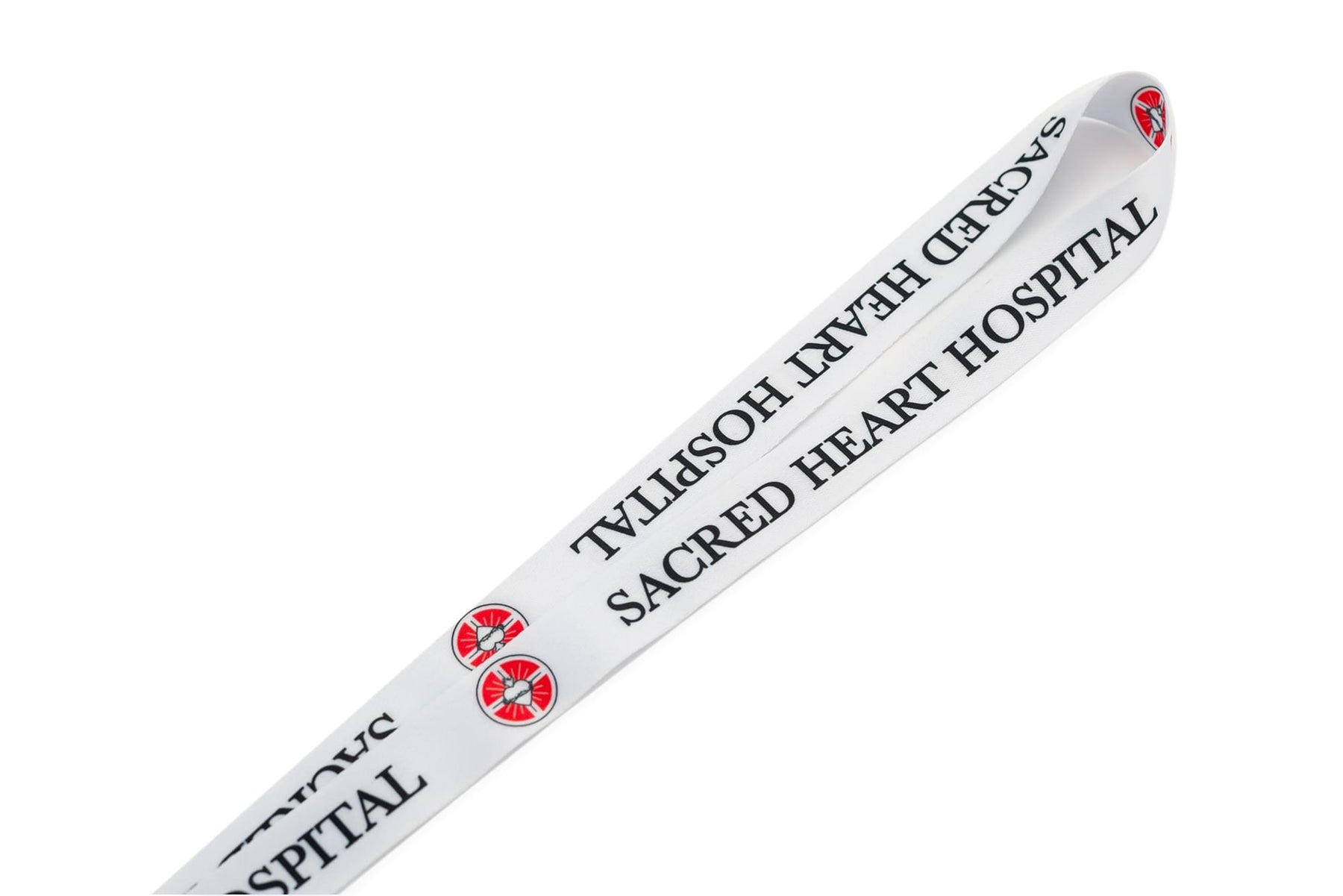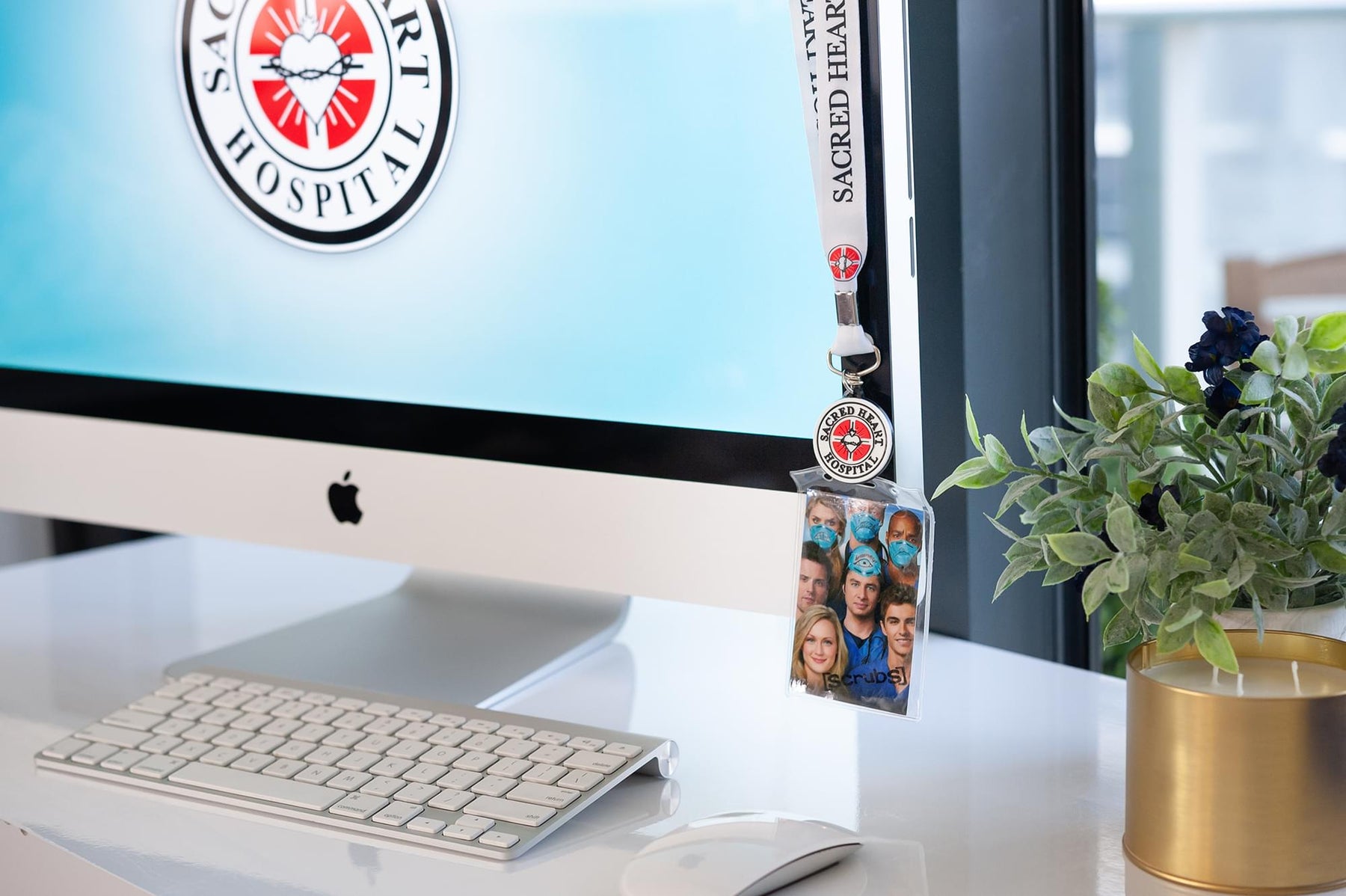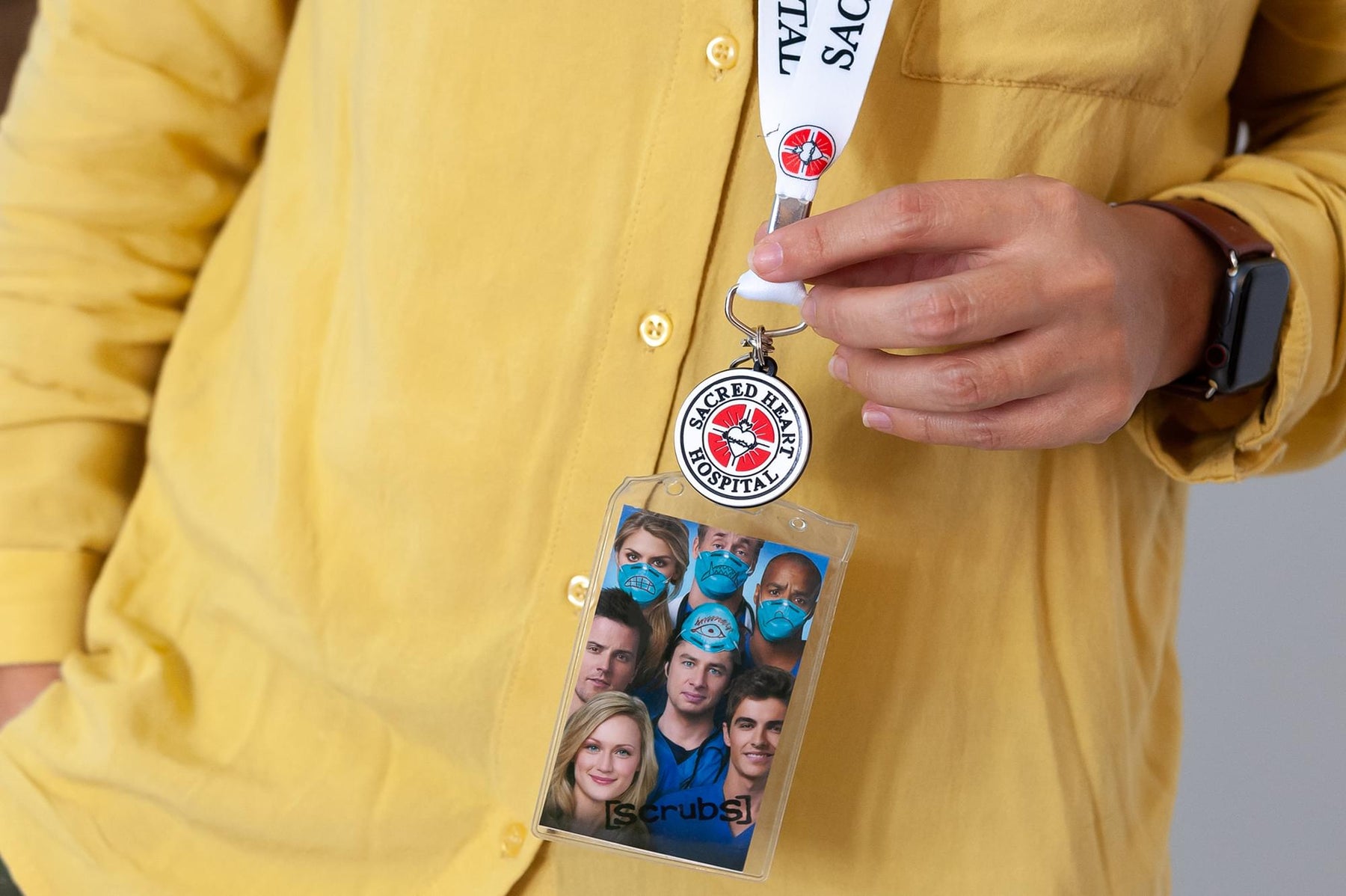 Scrubs Official Sacred Heart Hospital Lanyard | Includes ID Holder & Charm
ADORN THE SACRED HEART HOSPITAL CREST: From your favorite medical sitcom, Scrubs, comes the this Sacred Heart Hospital lanyard! Wear the symbol of the hospital where J.D., Turk, Dr. Cox, and so many more fan favorites resided!
DISPLAY YOUR CREDENTIALS: Perfect for cosplay, office use, and more, this lanyard comes with a clear ID pocket! Simply slip your work badge, comic-con pass, or any other form of ID to display it with a touch of Scrubs!
INCLUDES A BONUS SCRUBS CHARM FOR FANS: Each lanyard will ship with a small rubber charm attached to the necklace. This Charm features the Sacred Heart Hospital logo. Leave the charm attached or place it on your keys to spread the Scrubs obsession!
KEEP YOUR HOSPITAL ID IN FULL VIEW: Equipped with a durable metal clasp attached to a 360-degree swivel, this lanyard is designed to keep your ID badge in full accessible view at all times making it ideal for official ID badges.
OFFICIAL SCRUBS COLLECTIBLE: The Sacred Heart Hospital was home to many of our favorite doctors. Any fan of the series will simply love having this officially licensed memento in their collection of Scrubs treasures. Grab yours today!
JOIN THE SACRED HEART HOSPITAL TEAM
Haven't you always dreamed of putting on the scrubs and joining the team over at Sacred Heart Hospital? With this lanyard, you're now one step closer to becoming apart of the comical medical staff in Scrubs! Adorned with the hospital logo, this lanyard comes complete with an ID badge slot. Simply slide your credentials into the clear window pocket and you can proudly display your identity for events, comic-con, official hospital business, or even just for fun! This lanyard even includes a 360-degree swivel loop so you can spin your badge around quickly to scan barcodes or display the backside without having to remove the lanyard.
A SCRUBS FAN MUST-HAVE
If you've enjoyed the banter between J.D. and Cox or have fallen in love with characters like Turk and the Janitor, then this lanyard belongs in your collection of Scrubs memorabilia. This Sacred Heart Hospital lanyard also includes a collectible Scrubs charm that you can easily attach to your keychain or zipper! Show the world just how much Scrubs means to you with this officially licensed and collectible lanyard today!