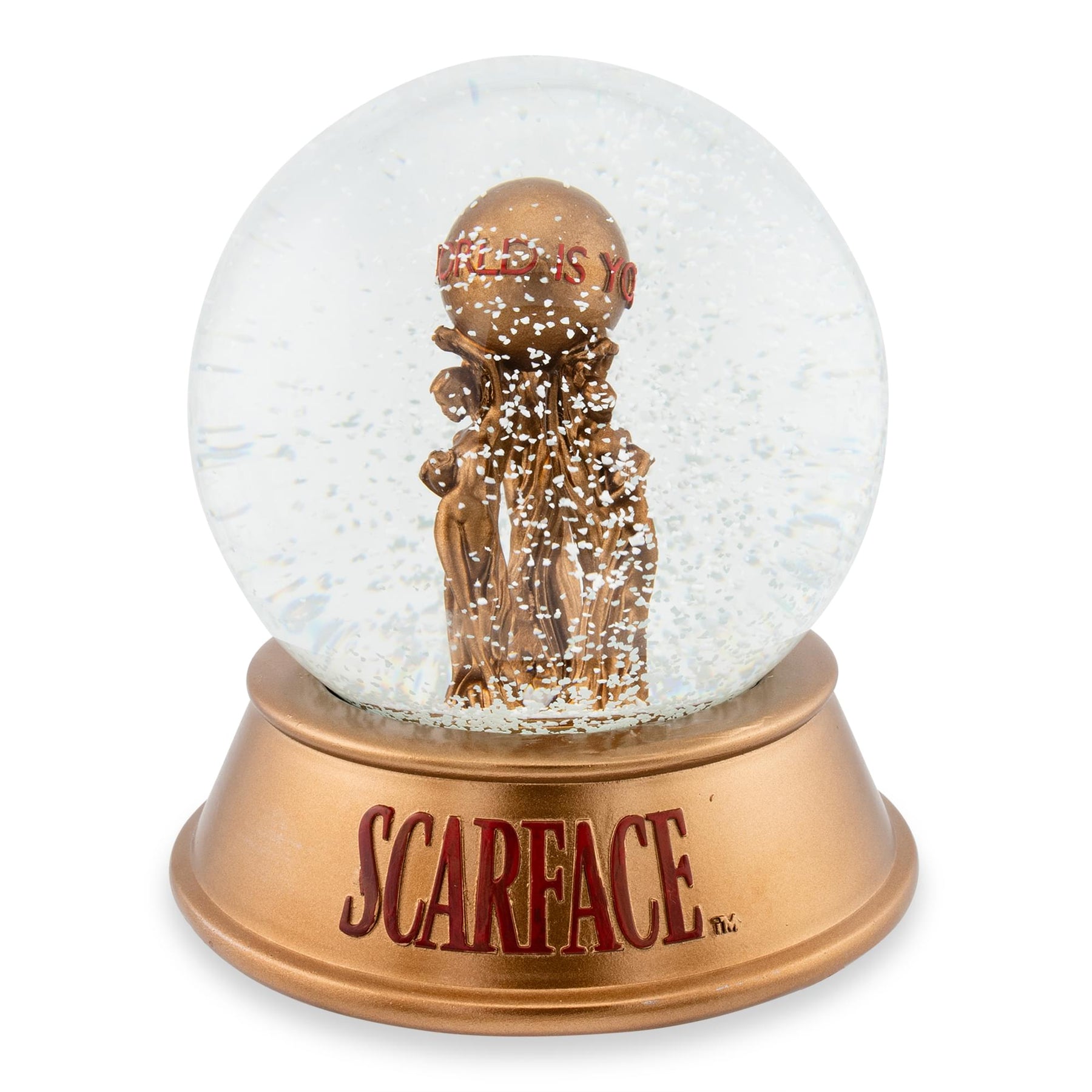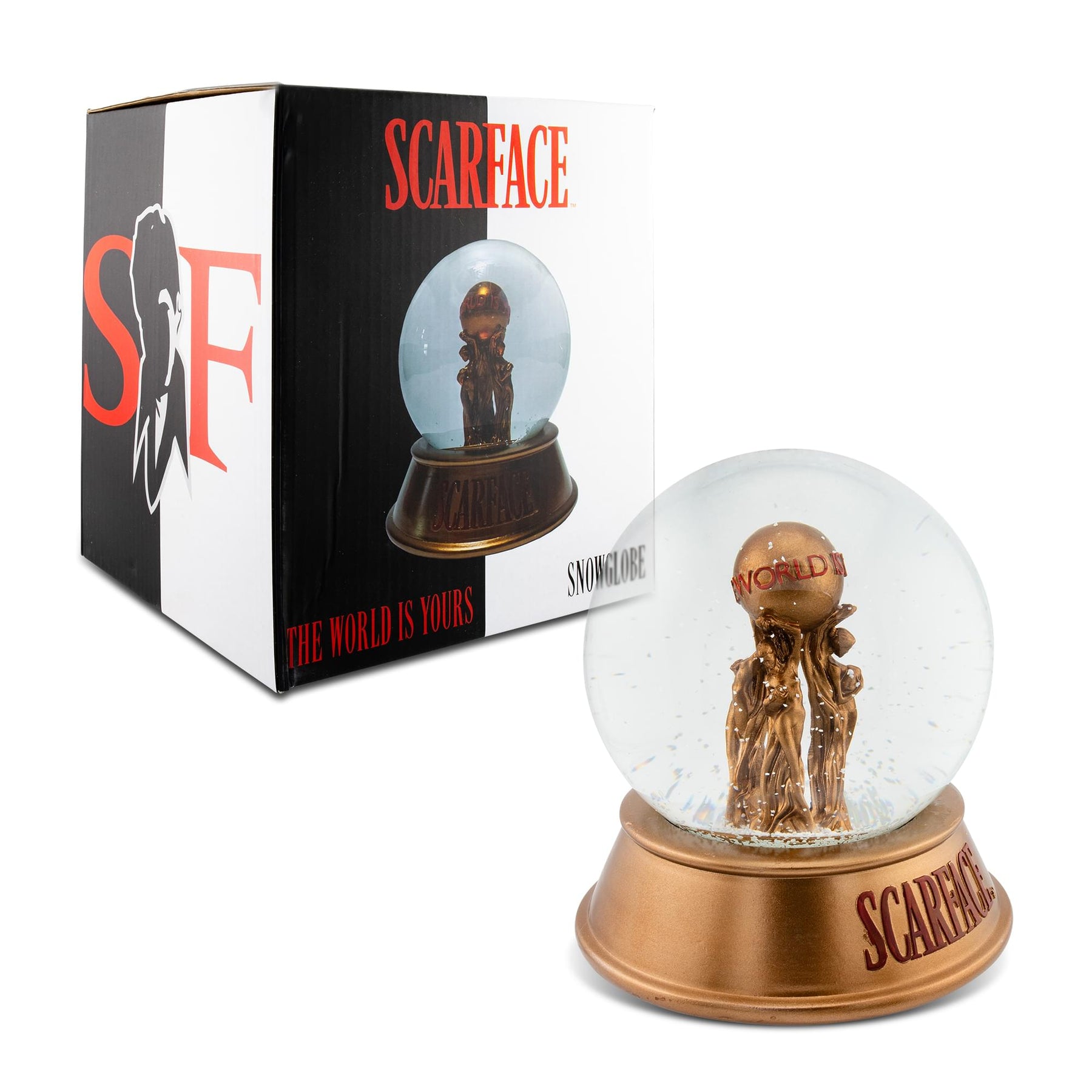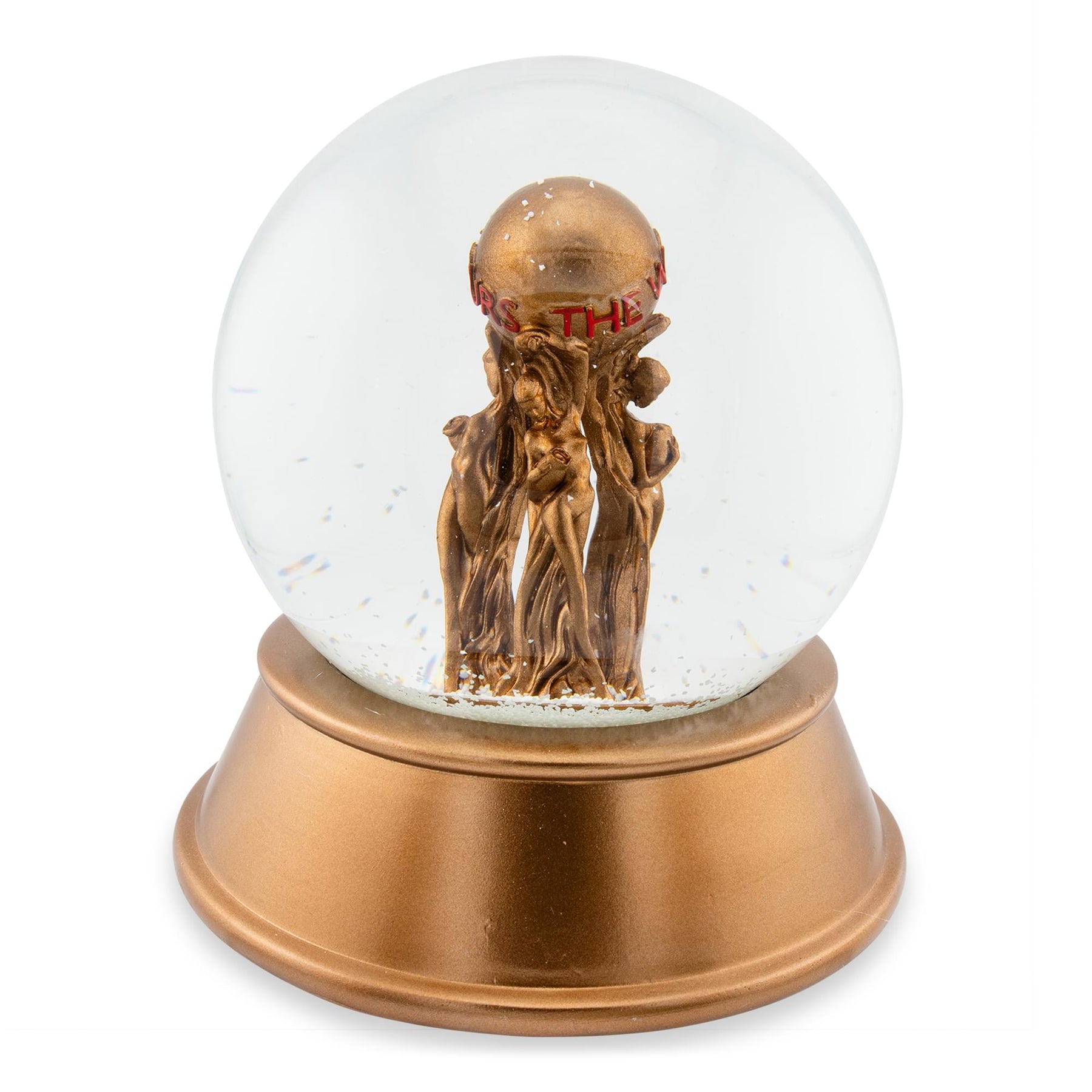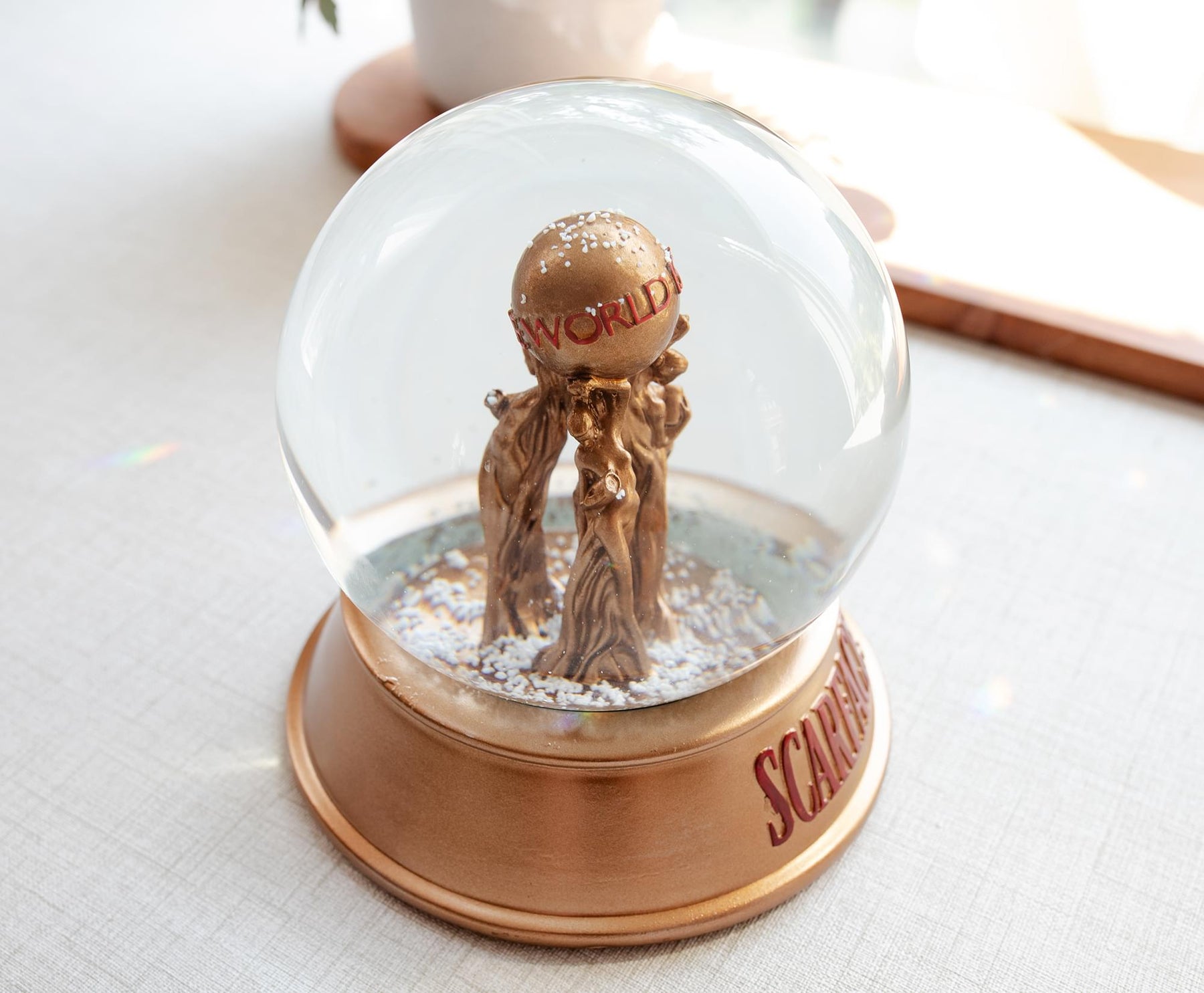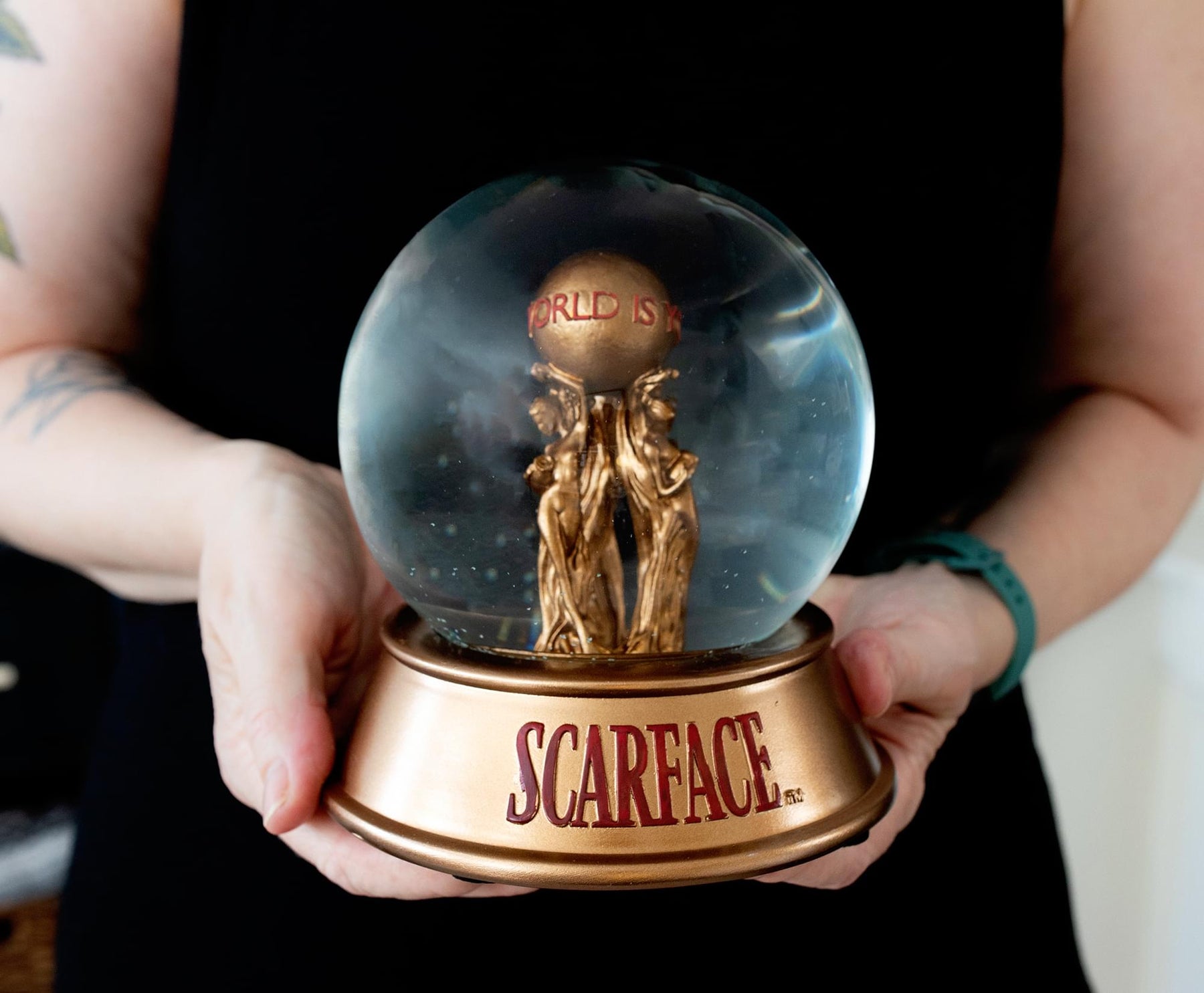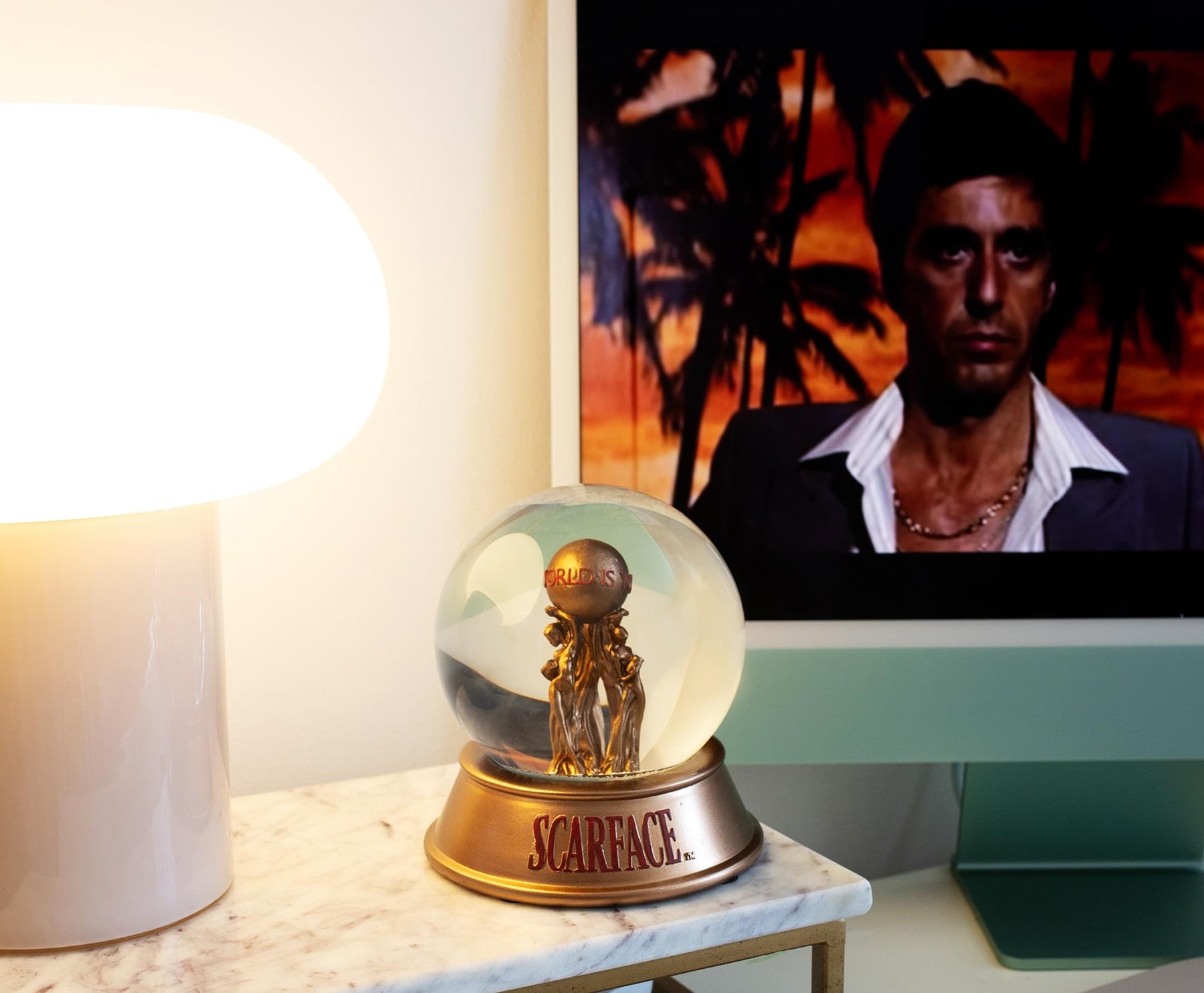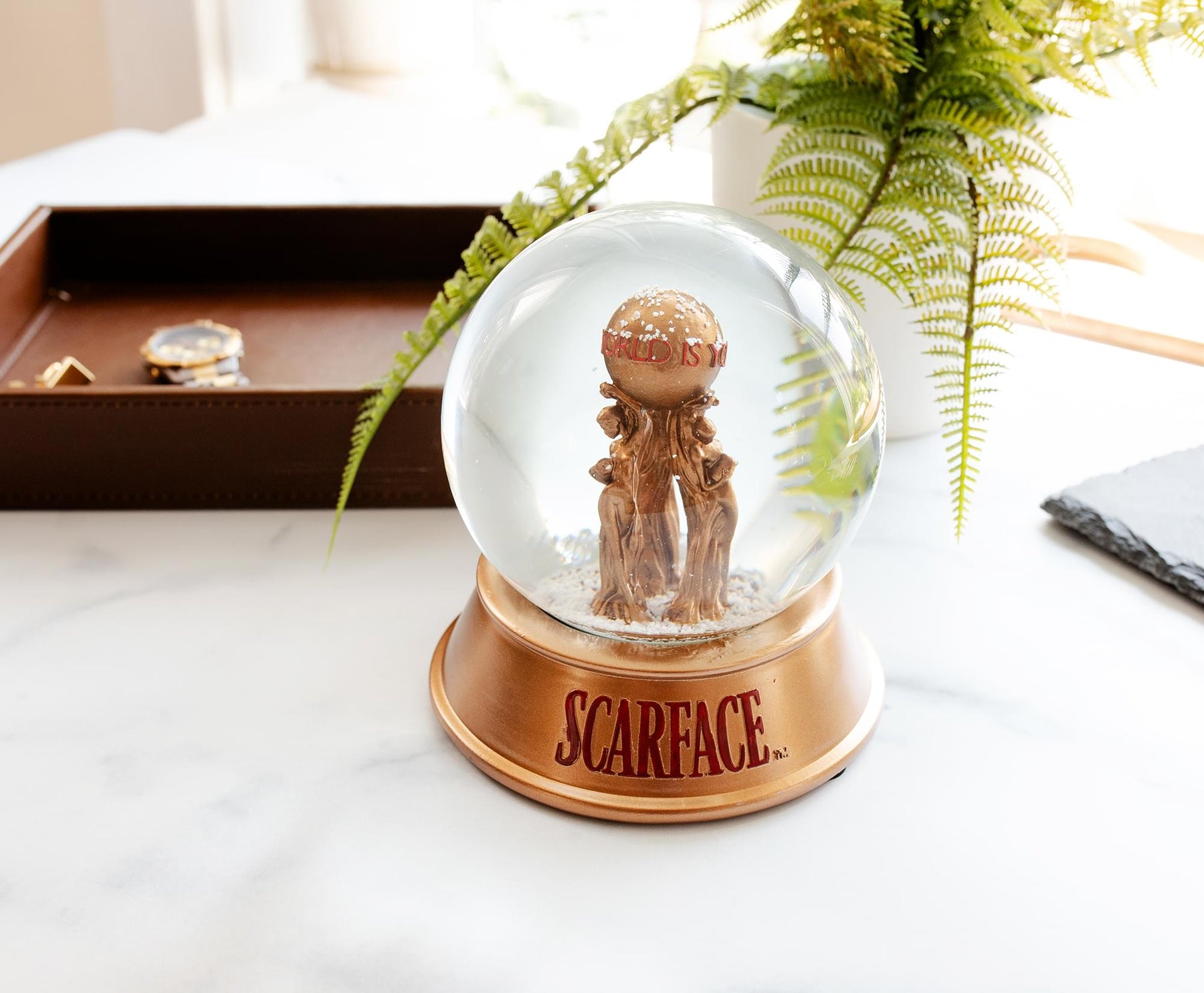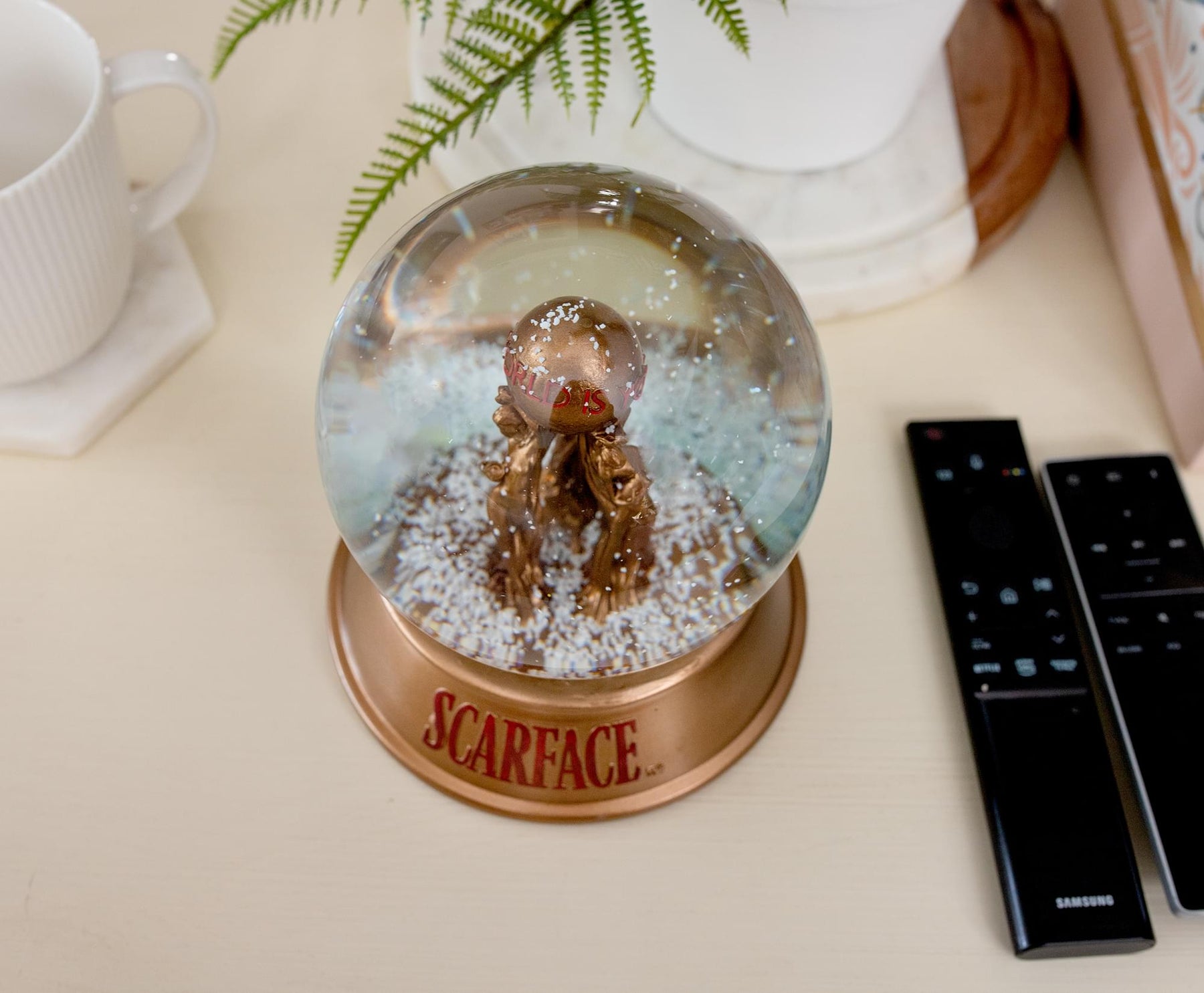 Scarface "The World Is Yours" Snow Globe | 6 Inches Tall
THE WORLD IS YOURS: You'll get what's coming to you in the form of this exclusive snow globe inspired by the cult classic film Scarface. Discover what it feels like to be the top boss with this globe in your space.
ICONIC MOVIE DESIGN: As seen in the epic finale of Scarface, this snow globe is based on the bronze statue found in Tony Montana's home. It features a globe being held by three women along with the motivational message, "The World Is Yours."
IMPRESSIVE QUALITY: This water globe reflects the excess wealth of the notorious crime lord. Filled with glittering sparkles, you'll gawk at the "Scarface" lettering branded on the base that features a regal golden finish.
A CULT CLASSIC KEEPSAKE: The perfect size for collecting, this water globe measures approximately 6 inches tall from the base. Cinephiles can display this epic memento as inspiration to take on the day unapologetically.
OFFICIAL SCARFACE COLLECTIBLE: Tony Montana's legacy lives on with this officially licensed snow globe from Scarface. Treasure this trophy on your desk or in your movie collection as a reminder of what you can accomplish in life.
SAY HELLO TO YOUR LITTLE FRIEND
Show the world you have what it takes to be in charge with this exclusive snow globe inspired by Scarface.
Rising up in the criminal underworld isn't easy. Just ask the notorious thug Tony Montana who rose in rank through willpower and determination. This water globe recreates the famous water fountain statue featured in the unforgettable final scene of the cult classic flick.
THE WORLD AND EVERYTHING IN IT
Containing a bronze-colored globe held aloft by three women, this stunning statue proclaims that "The World Is Yours" just like the version from the movie. This symbol of power sits atop a golden base with the trademark Scarface logo and can be showered in glitter when shaken. Relive the epic gangster film with this collectible snow globe, an iconic keepsake that commemorates the legacy of one of cinema's most infamous crime bosses.
The port at Mariel Harbor is open. Capture the American dream for yourself with officially licensed piece of movie memorabilia inspired by the ruthless rise of Scarface.