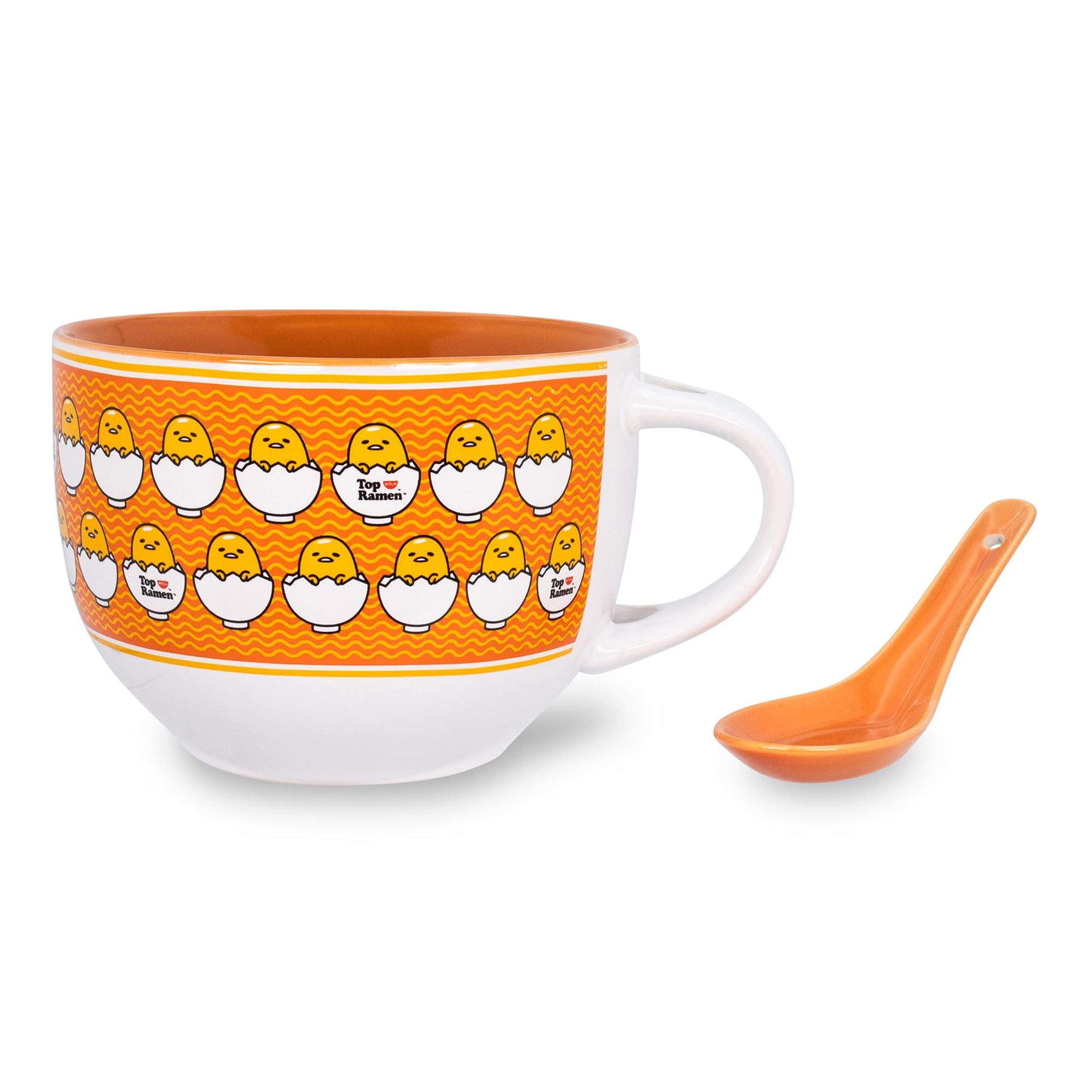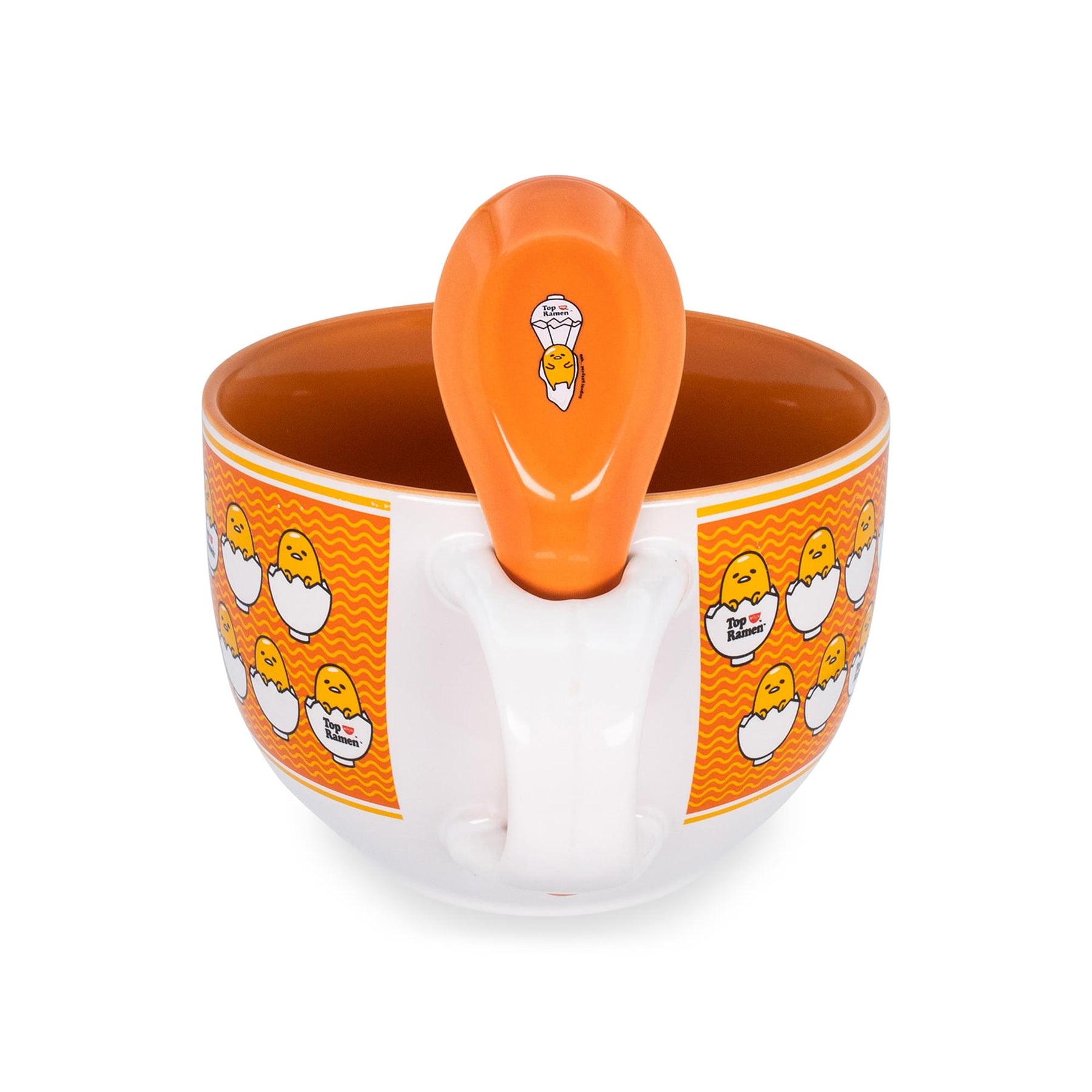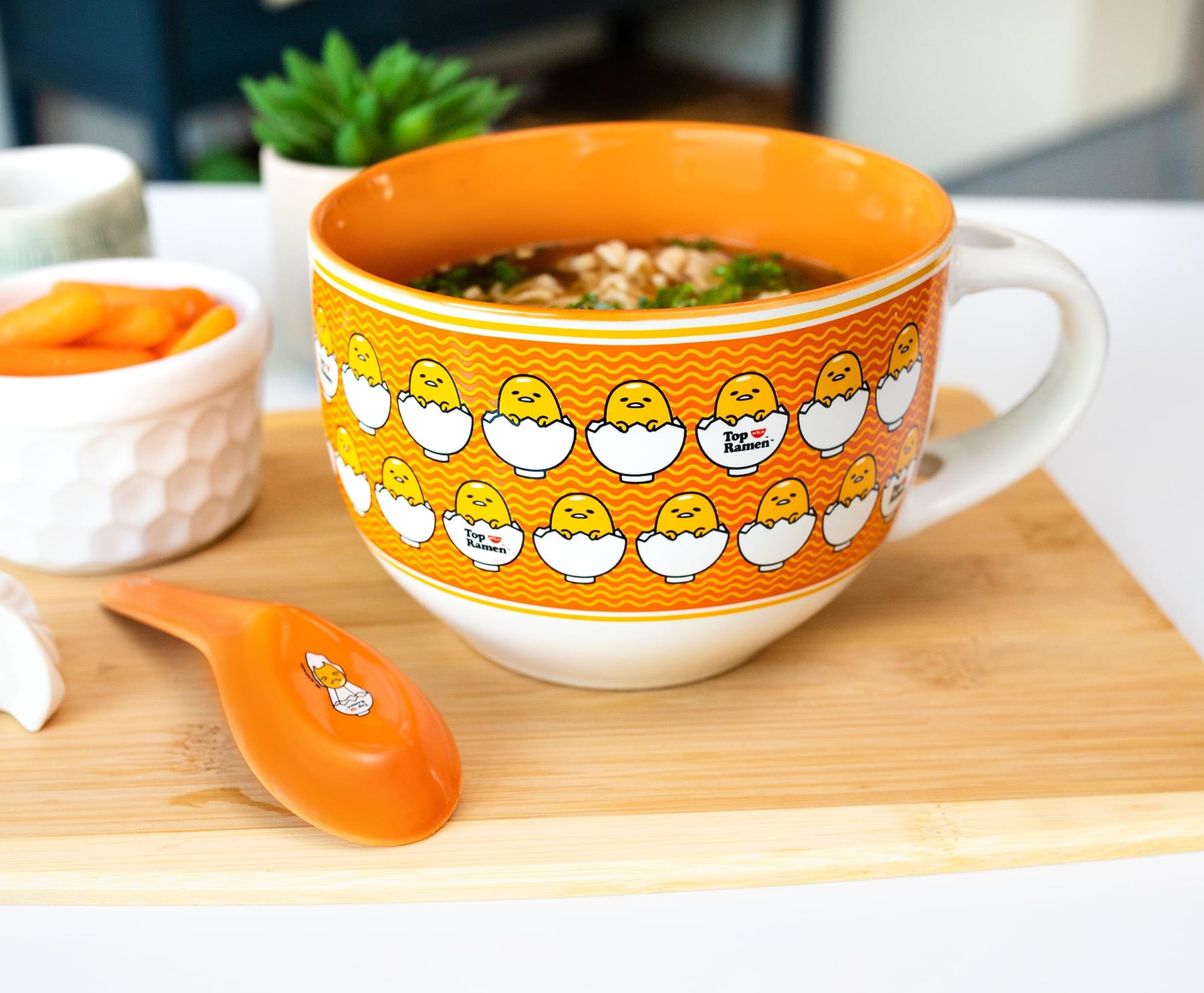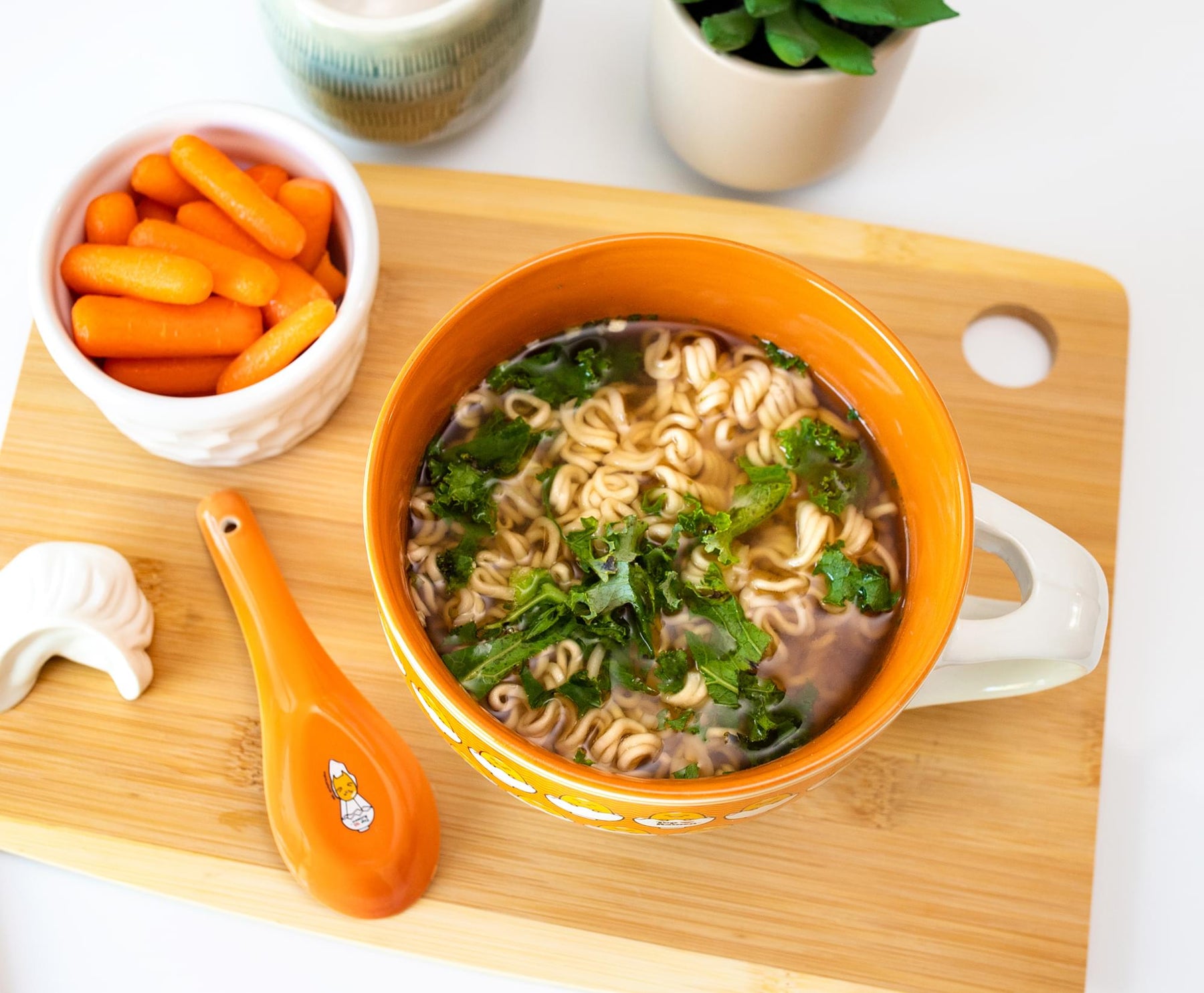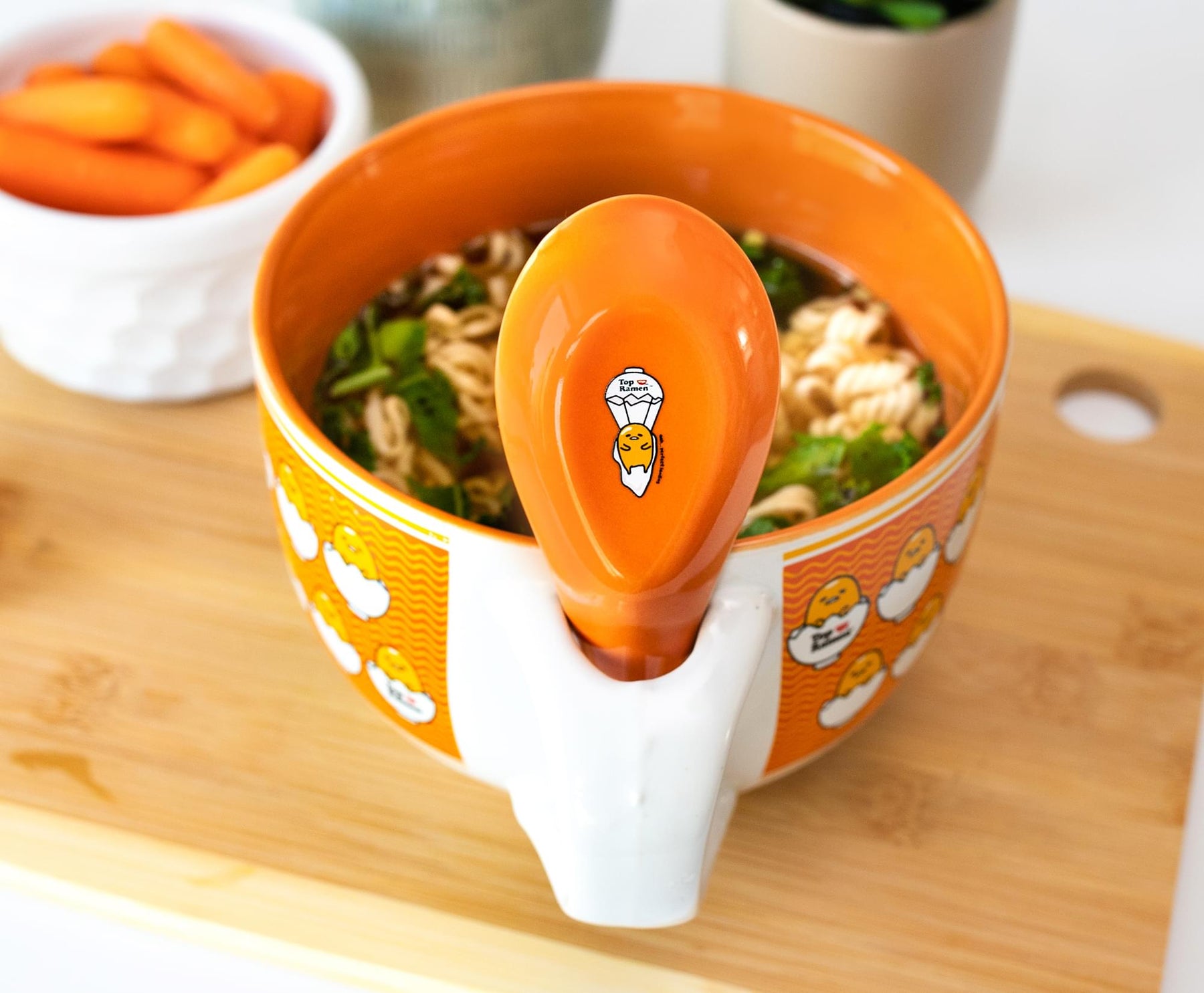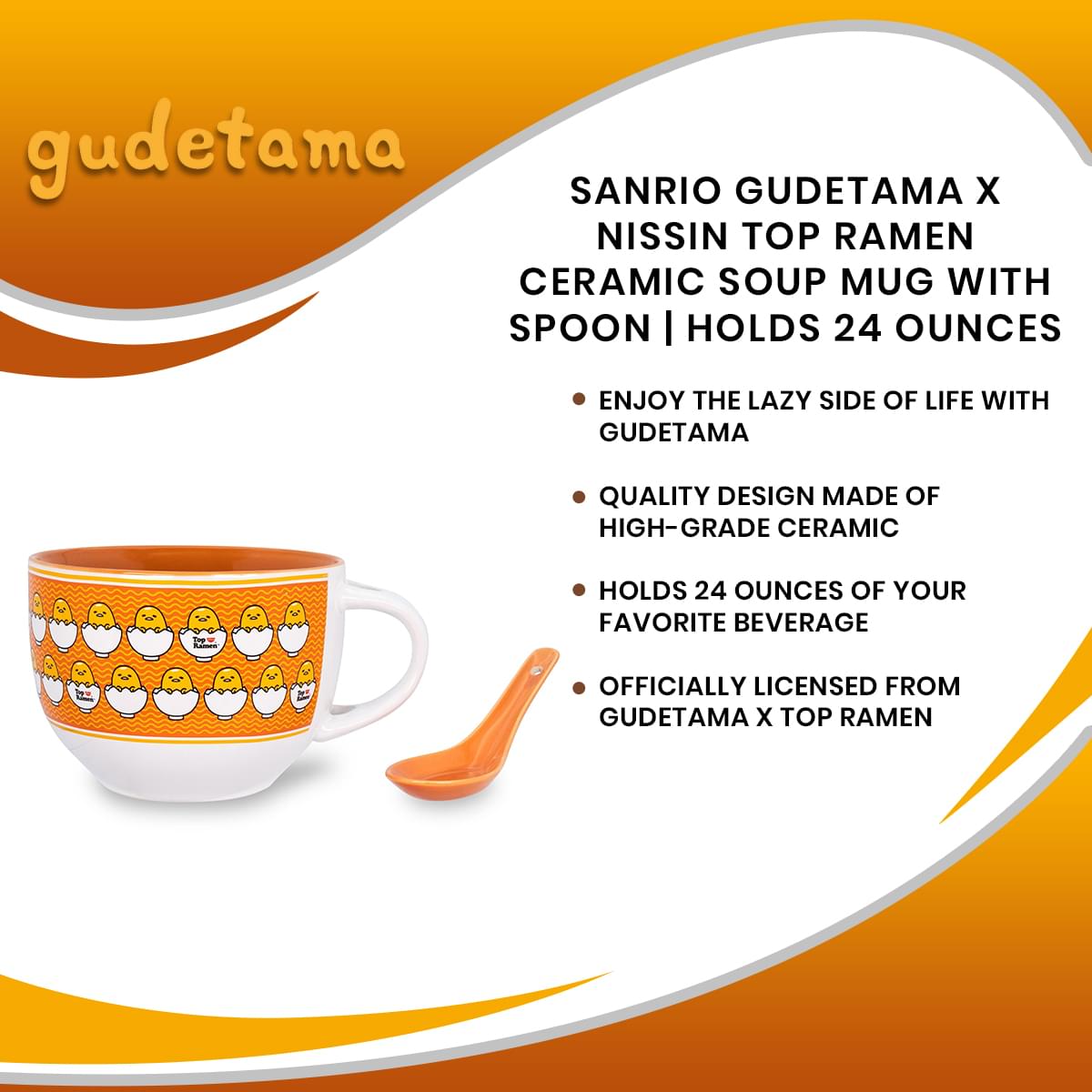 Sanrio Gudetama x Nissin Top Ramen Ceramic Soup Mug with Spoon | Holds 24 Ounces
DELICIOUSLY GUDE: World's collide as the bored yolk meets Nissin's Top Ramen in this foodie mashup that is sure to leave you hungry for more. Gudetama delights in this this exclusive soup mug.
GET A TASTE OF LAZINESS: Comfort food has never been tastier with this Gudetama x Top Ramen soup mug that's full of Nissin flavor. The adorable Lazy Egg is featured here in a cracked eggshell pattern.
EGGSTRA CUTE QUALITY: Made of high-grade ceramic, this BPA-free soup mug is perfect for everyday use. Easy to clean and maintain, it is suitable for both the microwave and top-rack dishwasher.
GENEROUS SIZE: Oversized soup mug holds 24 ounces of foods and beverages, like a serving of egg drop soup or a massive cup of eggnog. Comes with its own spoon for enjoying all your favorites.
OFFICIAL SANRIO COLLECTIBLE: Gudetama x Top Ramen are hatching a fun collab with this officially licensed soup mug. Don't let boredom ruin your appetite when you can enjoy the taste of Nissin.
THE LAZY EGG THAT "SERIOUSLY CAN'T"
What's ramen without a fried egg on top? The adorable Lazy Egg and Nissin's flavorful noodles make the perfect pair in this exclusive Gudetama x Top Ramen Soup Mug.
Sanrio's bored yolk Gudetama appears in a recurring wrap-around print ready to make your favorite meals even tastier. The spoon features Gudetama skydiving with a ramen bowl parachute to ensure every bite is the perfect landing... right into your tummy! The orange interior finish adds a bold pop of color, because if you're going to enjoy your food, you might as well do it in style.
ENJOY THE LAZY SIDE OF LIFE WITH EGG-CELLENT DELIGHTS
The BPA-free, toxin-free ceramic design is food safe and ready to use. A bowl and a mug all in one, the large handle and wide-mouth opening mean it can be used as a coffee mug, ramen bowl, ice cream bowl, and pretty much whatever else you're in the mood for having. The handle of the soup mug also features built-in notches for conveniently holding the spoon.
If you lack motivation, enjoy napping, or just can't be bothered, this officially licensed Gudetama x Top Ramen collectible is for you.
CARE INSTRUCTIONS
Easy care
Top-rack dishwasher safe
Microwave safe