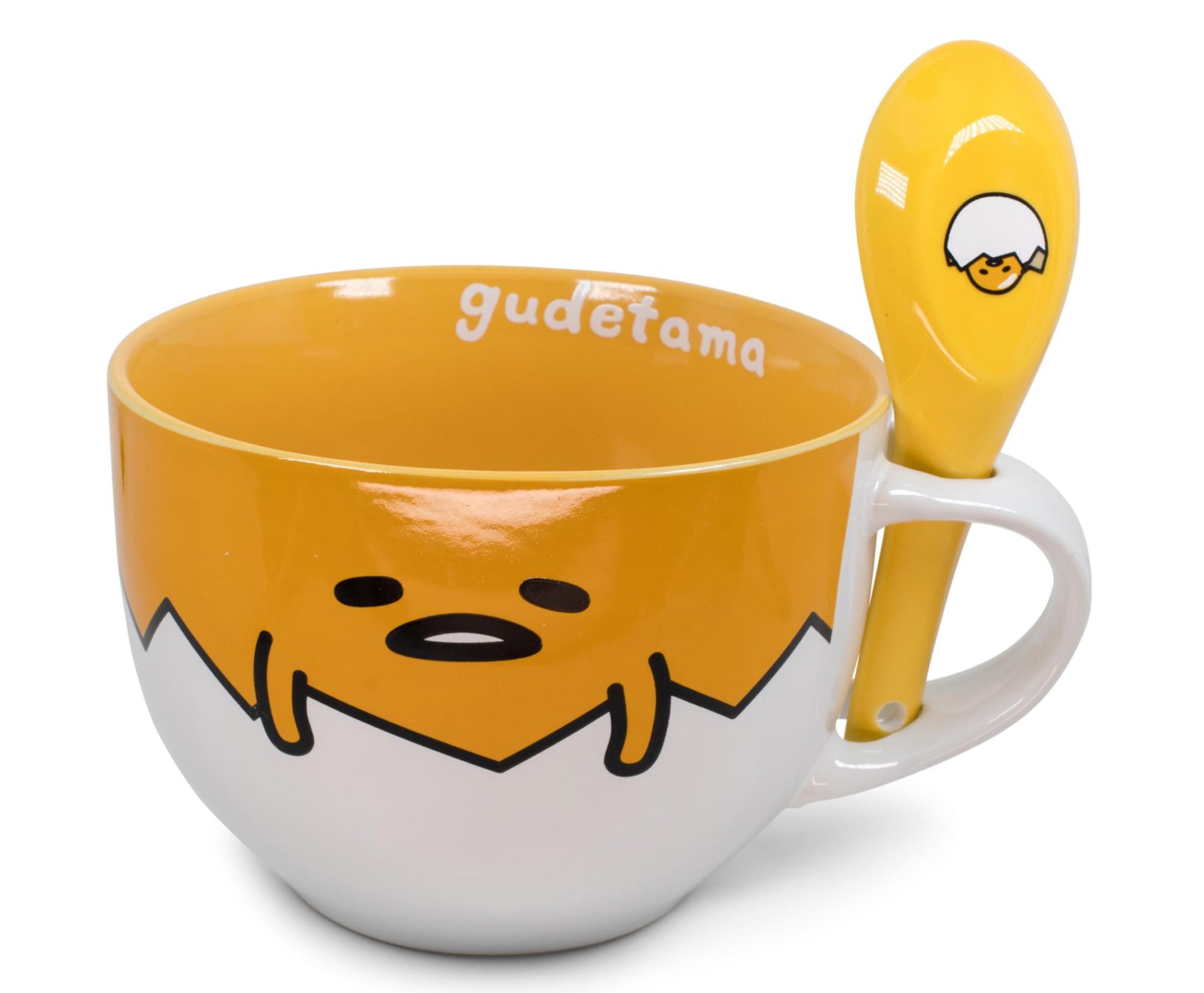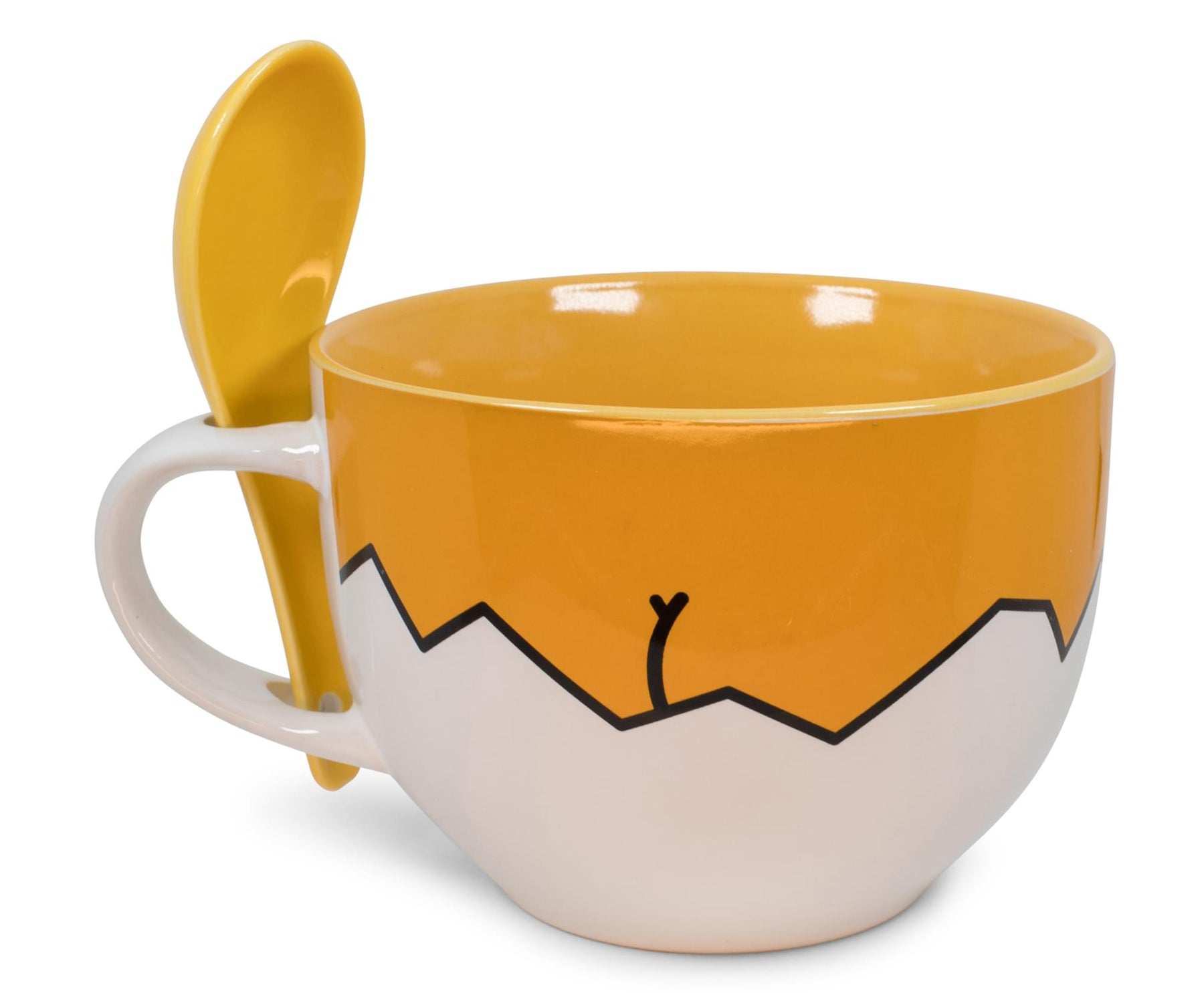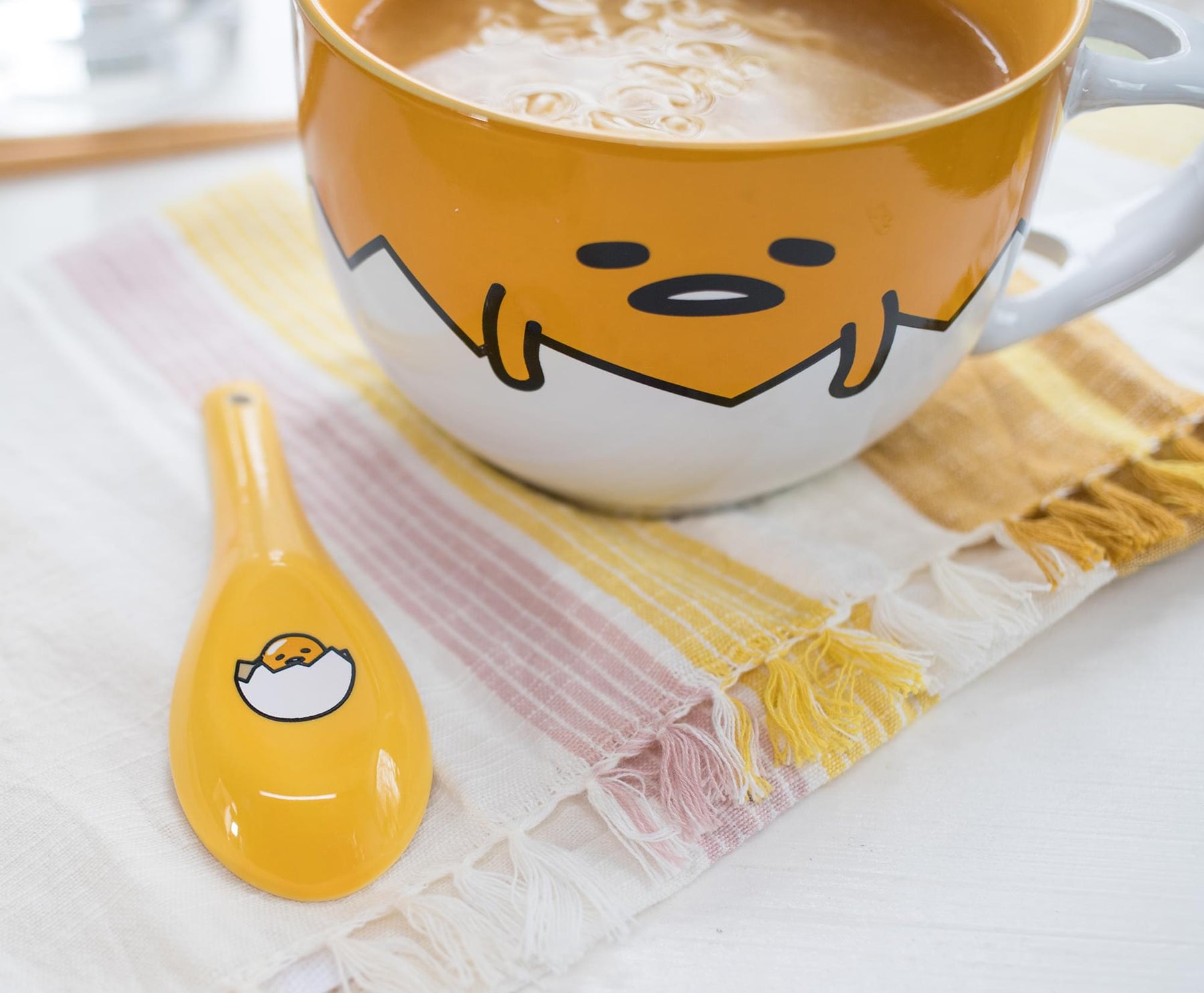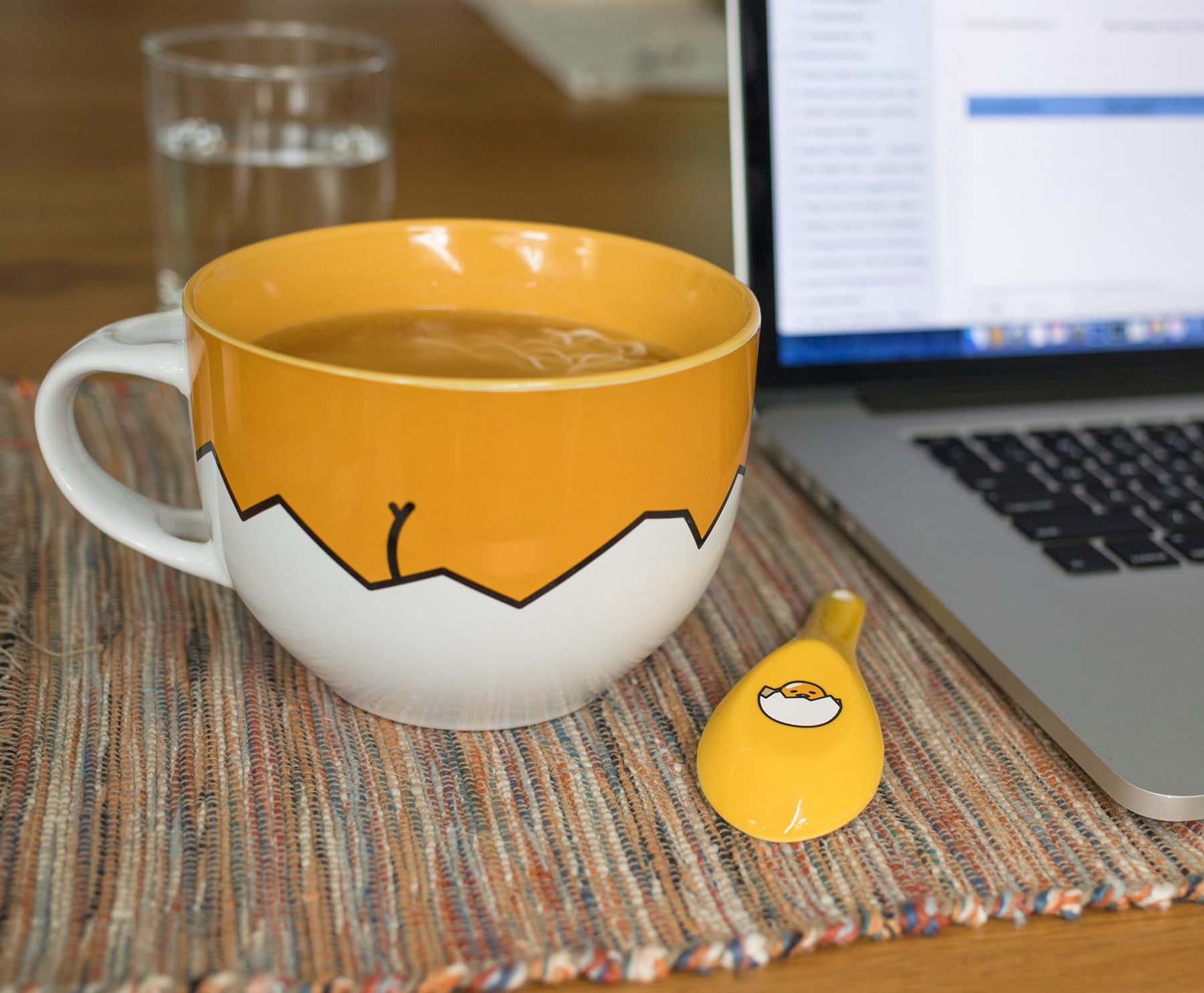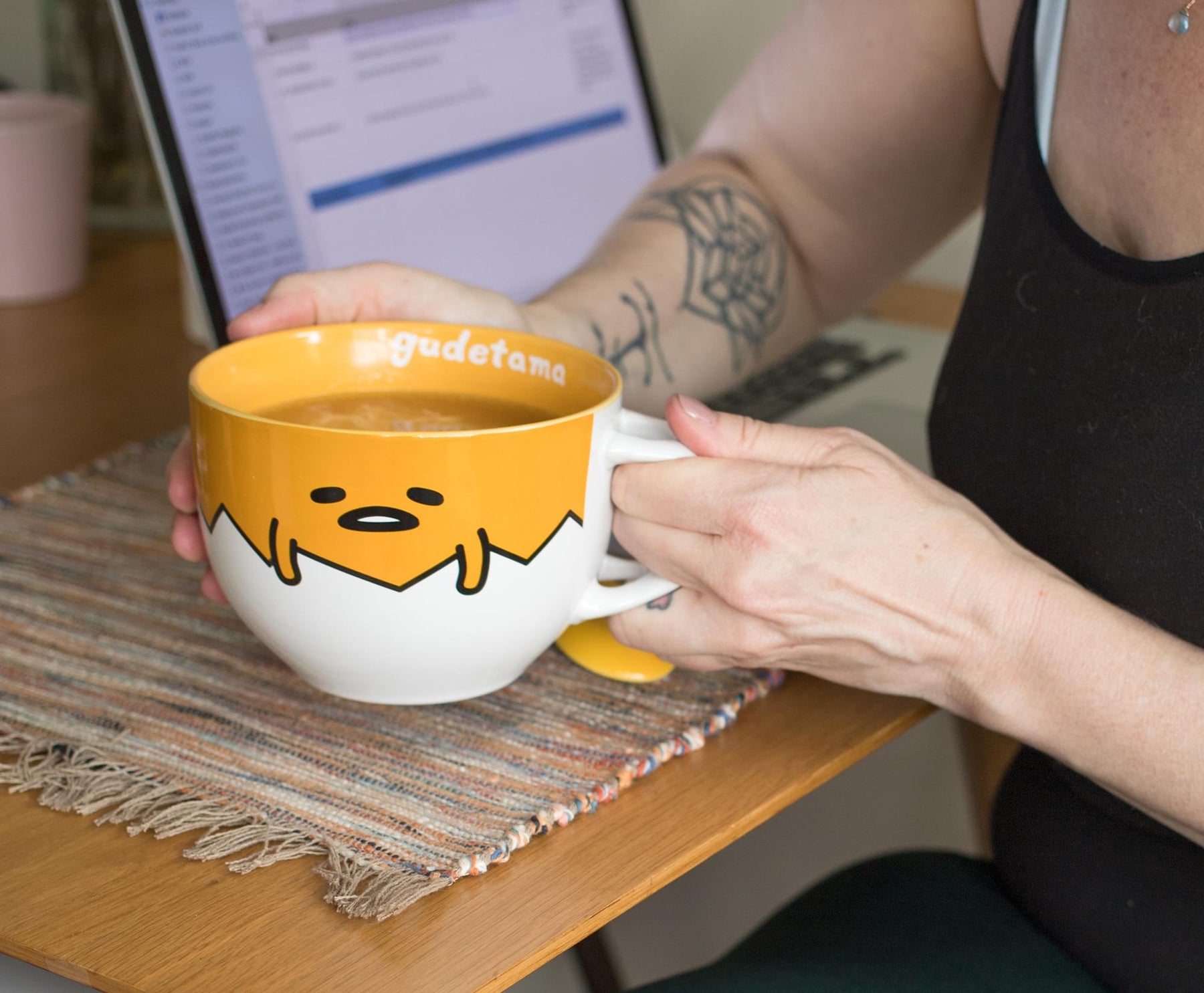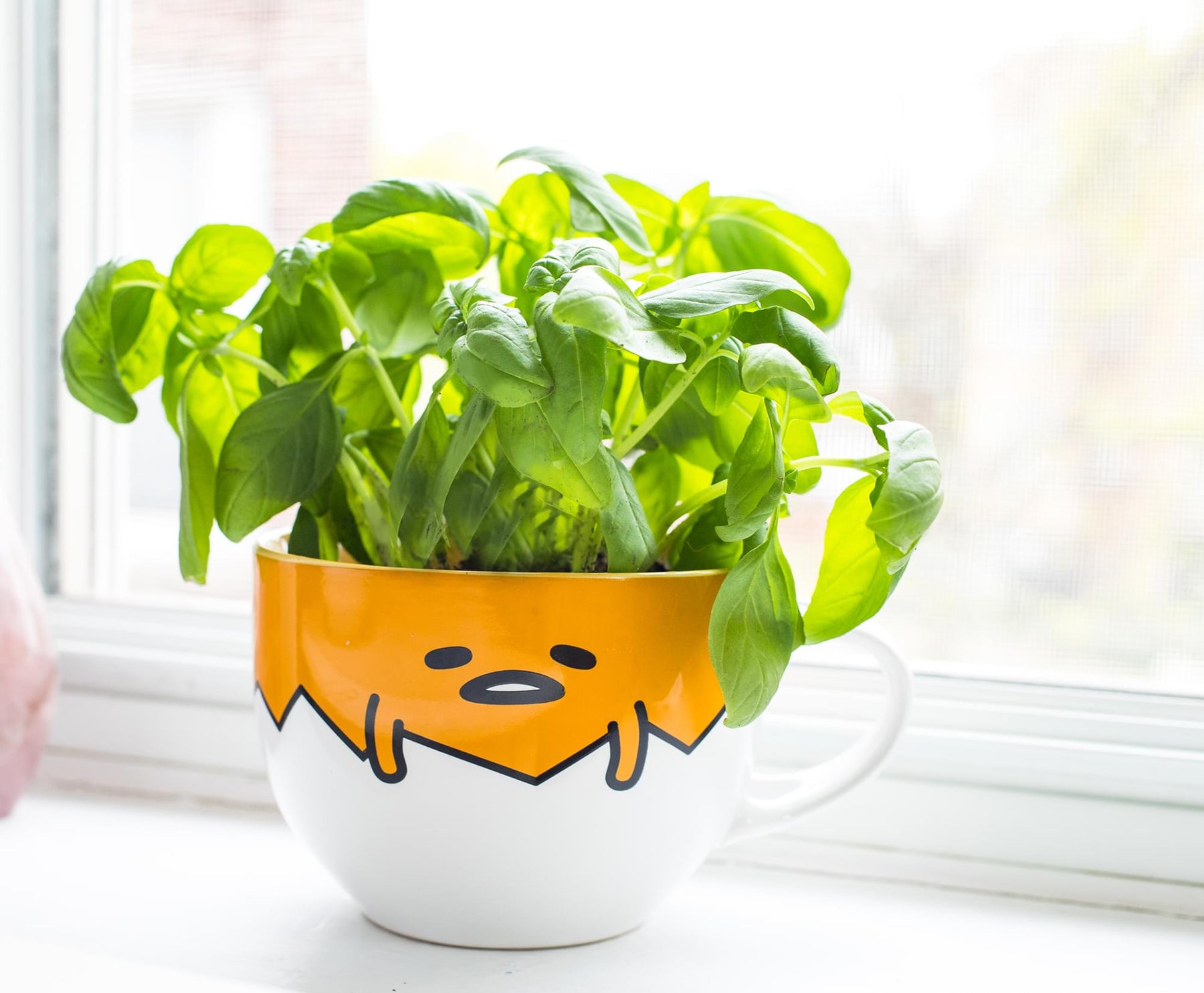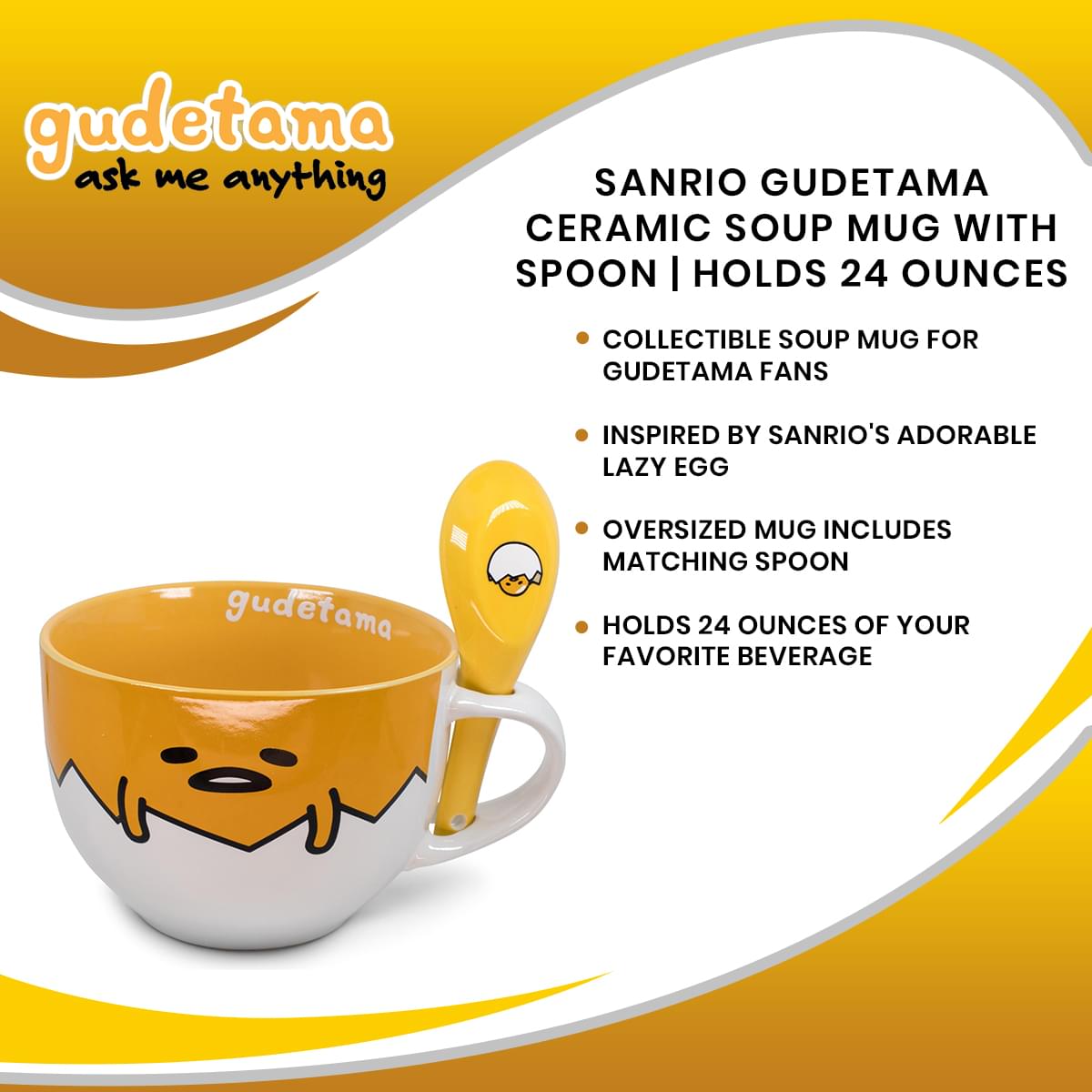 Sanrio Gudetama Ceramic Soup Mug With Spoon | Holds 24 Ounces
Trendsetting Kitchen Essentials: Take a break from your egg-istential thoughts with this Gudetama soup mug. Inspired by Sanrio's Lazy Egg, this collectible drinkware makes a "meh" addition to any home kitchen.
Ultra Lazy Design: This kawaii soup mug features Gudetama's face coming out of a cracked shell on the frontside and his adorable butt on the backside. The included matching spoon shows Lazy Egg in his shell.
Generous Size: Oversized mug holds 24 fluid ounces of your favorite food and beverages, including soup, cereal, ice cream, and more. The easy-grip handle is shaped like a broken egg to give you the full Lazy Egg experience.
Premium Construction: This BPA-free soup mug will have you sighing with every bored, sleepy sip. Easy to clean for even the laziest drinkers, this oversized mug is suitable for both microwave and top-rack dishwasher.
Makes A Great Gift: If you lack motivation, enjoy napping, or just can't be bothered, this officially licensed Gudetama soup mug is for you. This drinkware is a must-have for any Sanrio fan who loves Lazy Egg.
SANRIO HOME KITCHEN COLLECTION
Feeling a little "meh" today... or every day? Give yourself a lazy day with this Gudetama soup mug.
Inspired by Sanrio's Lazy Egg icon, this eggcellent drinkware set features a cracked eggshell design. Gudetama is depicted true to character, with a bored "sigh" on the front and his adorable butt on the back. The yellow design resembles the color of egg yolk, along with a matching spoon to complete the set.
THE LAZY EGG THAT "SERIOUSLY CAN'T"

This oversized mug holds approximately 24 fluid ounces, featuring a multipurpose design that allows you to enjoy a variety of uses. The large handle and wide-mouth opening mean it can be used as a soup mug, coffee mug, ice cream bowl, cereal bowl, and much more. This BPA-Free ceramic mug holds heat well, helping to keep your food and beverages at an ideal temperature.
Even if you a zero motivation today, you will want to add this officially licensed Gudetama soup mug to your home kitchen collection.
CARE INSTRUCTIONS
Easy care
Microwave safe
Top-rack dishwasher safe