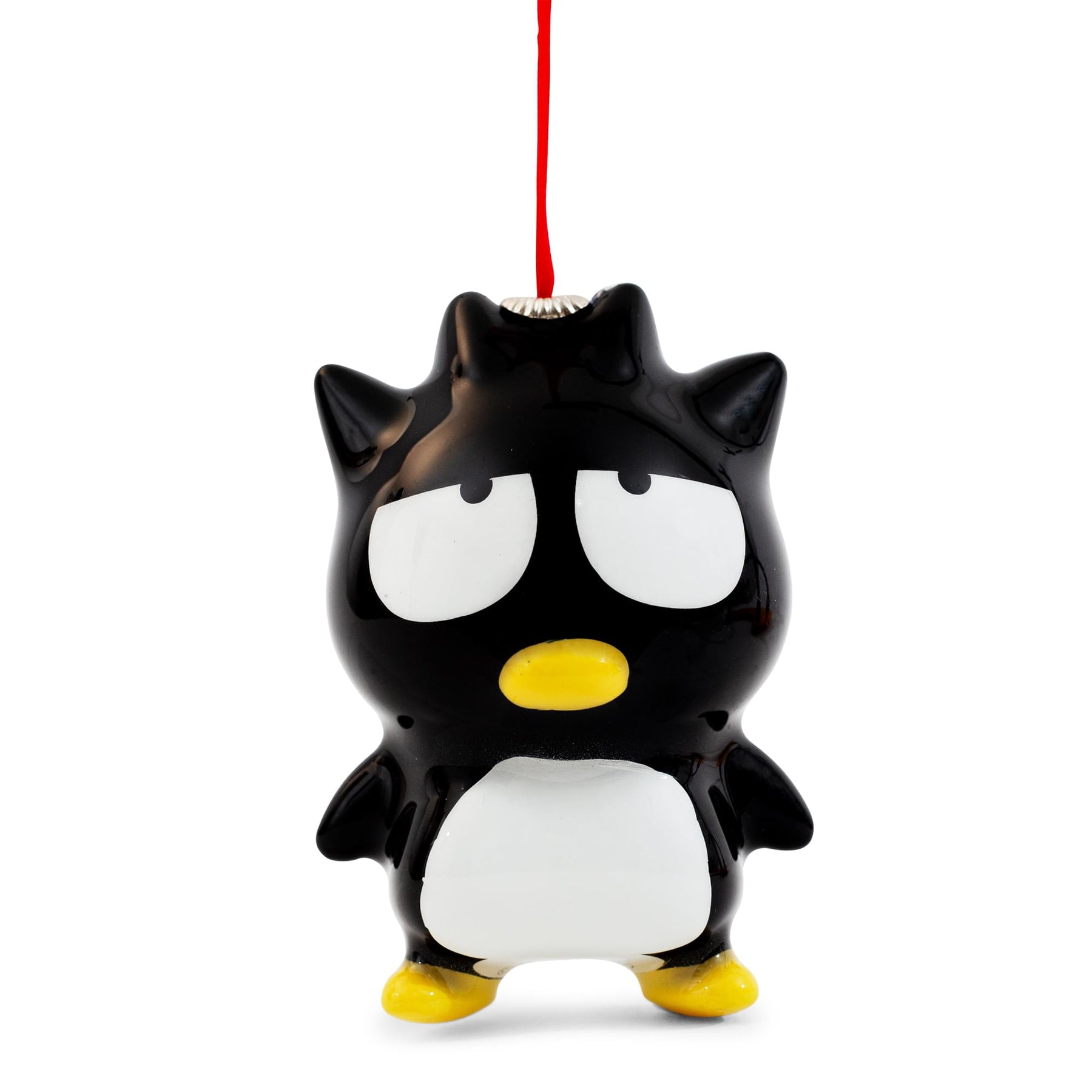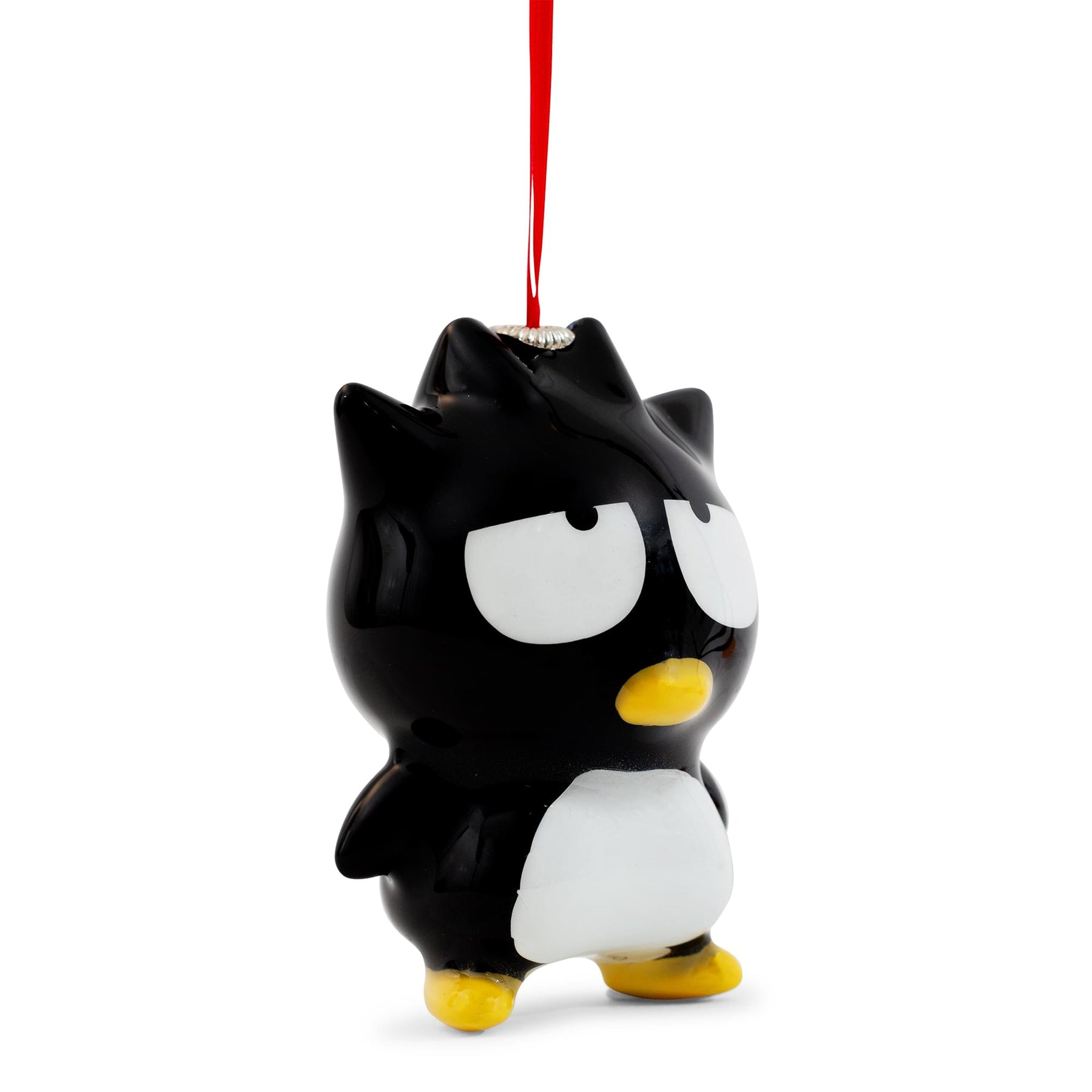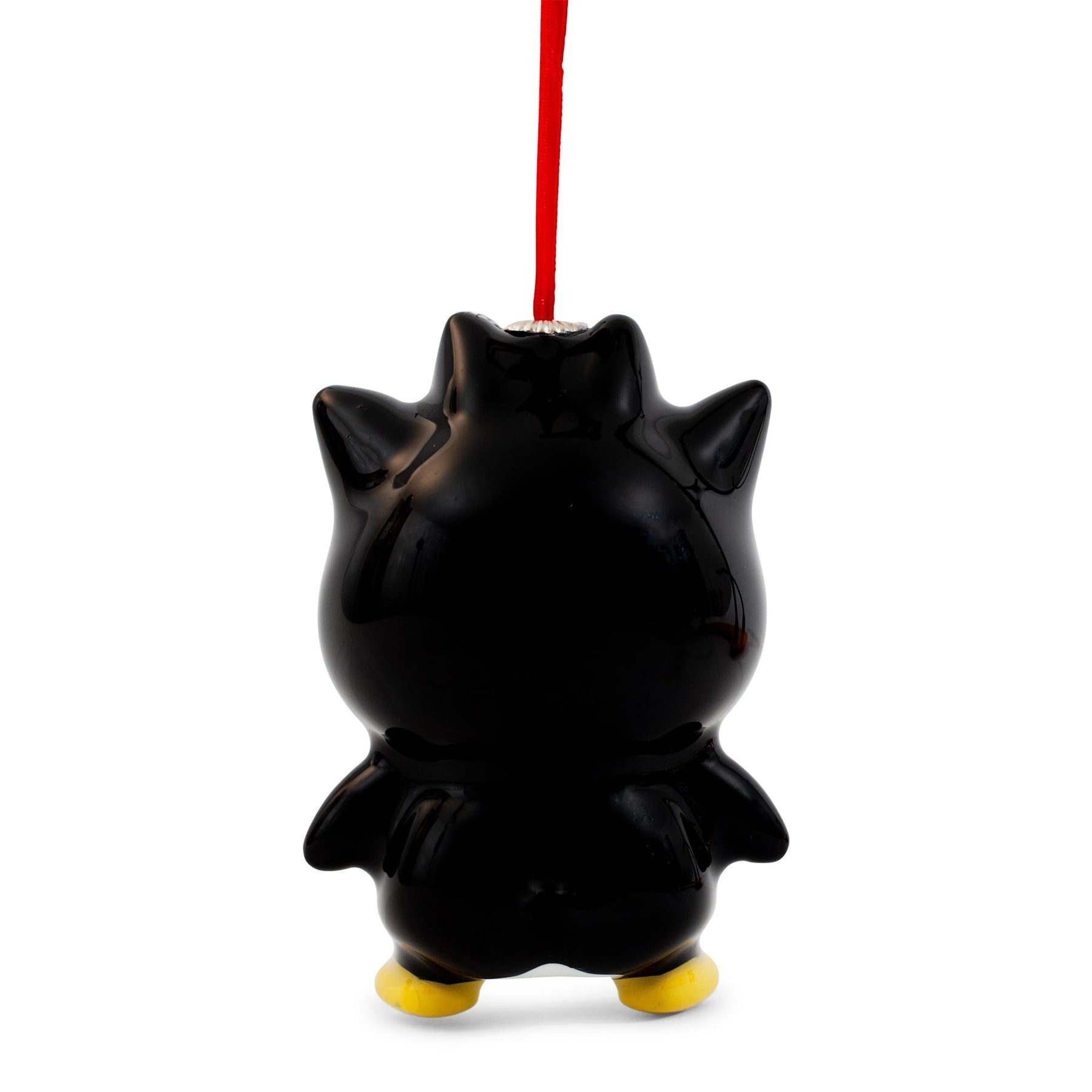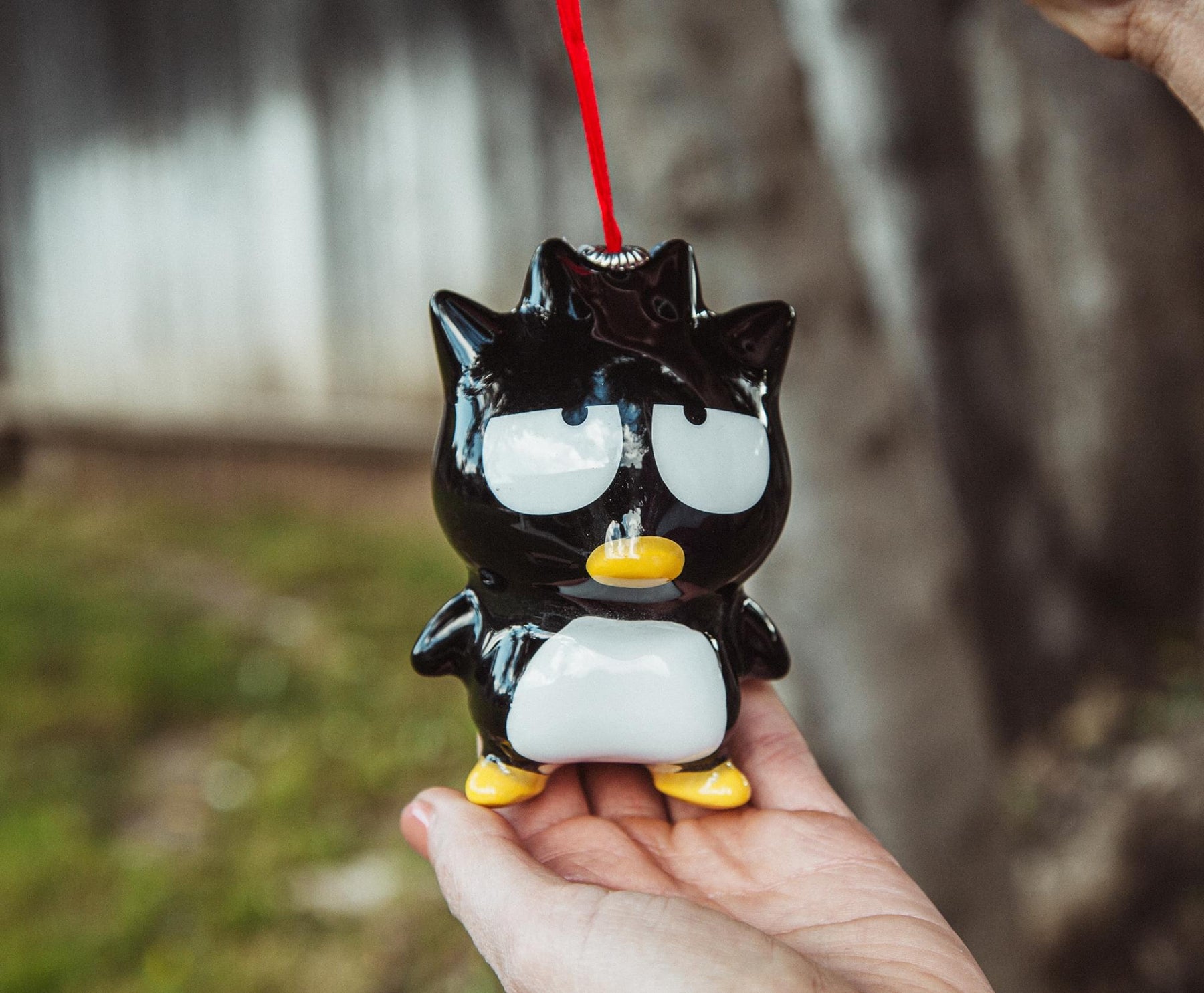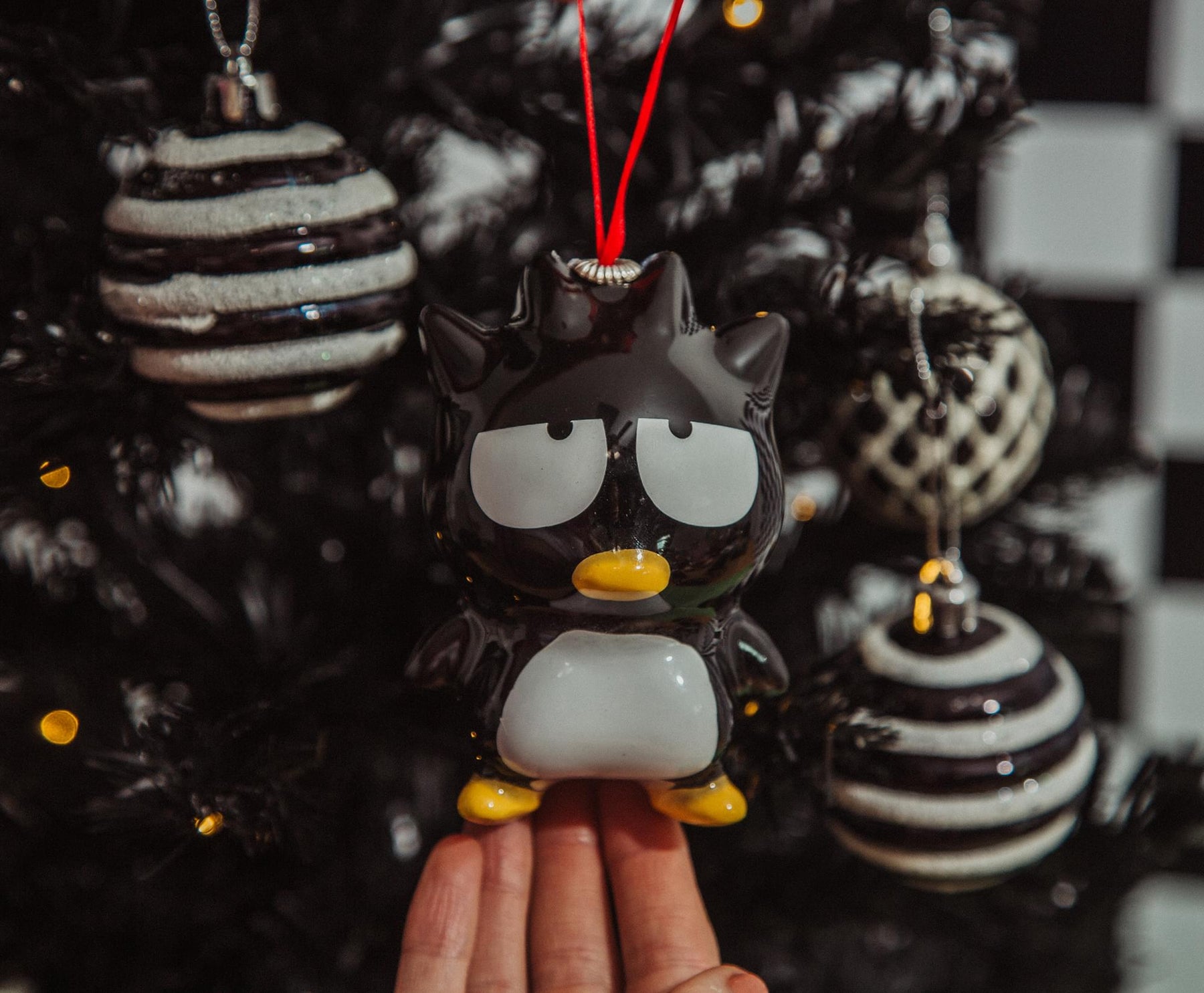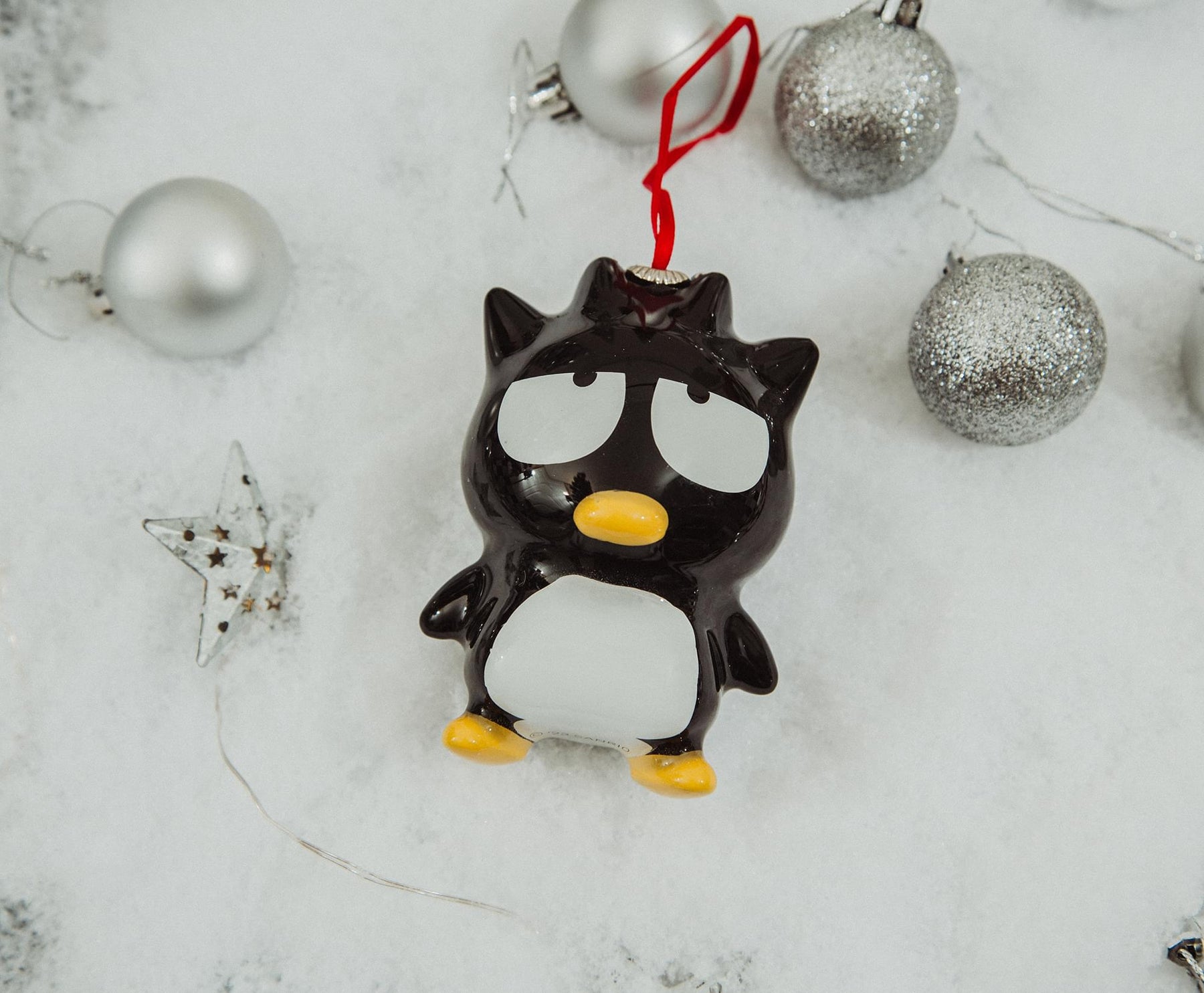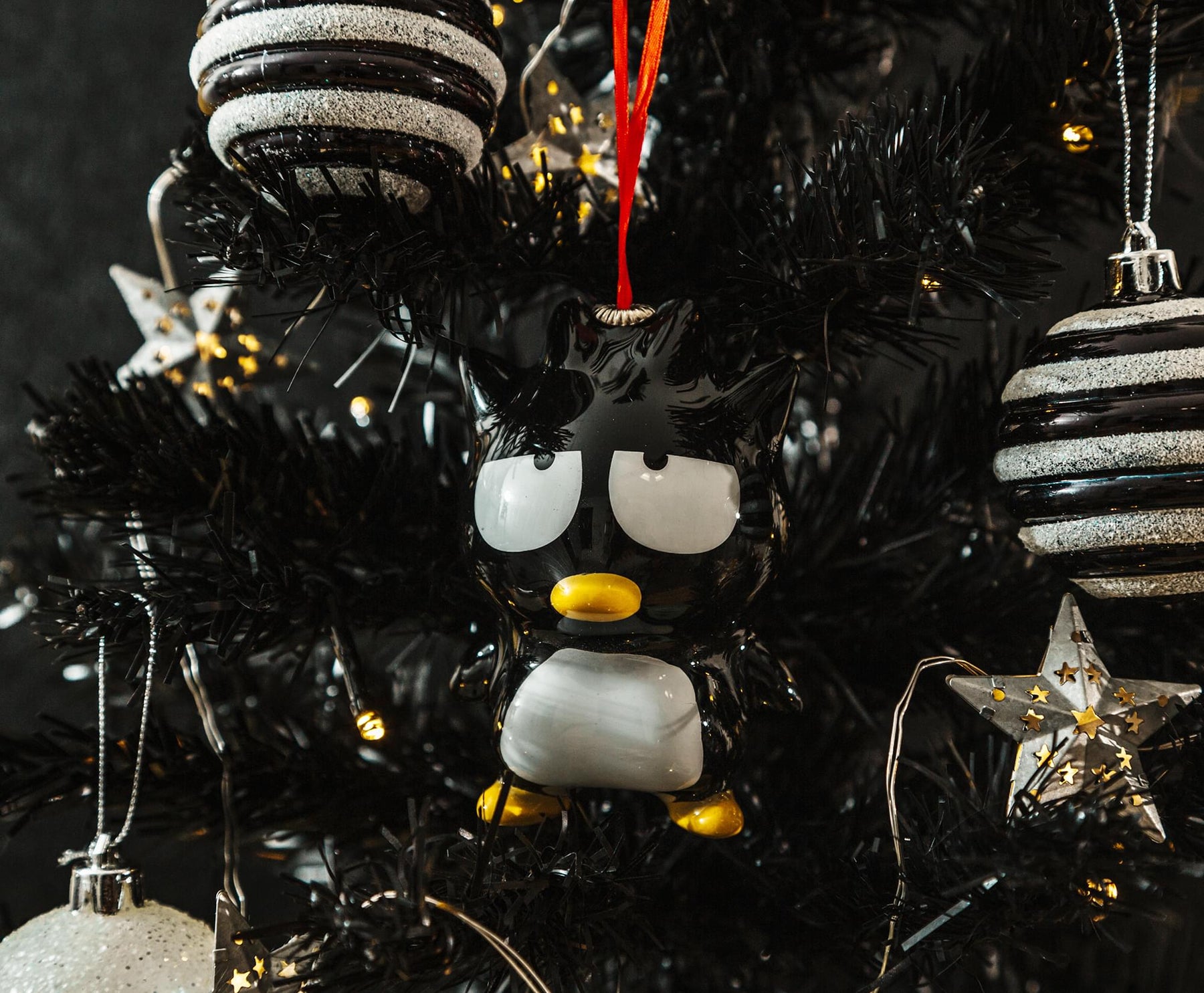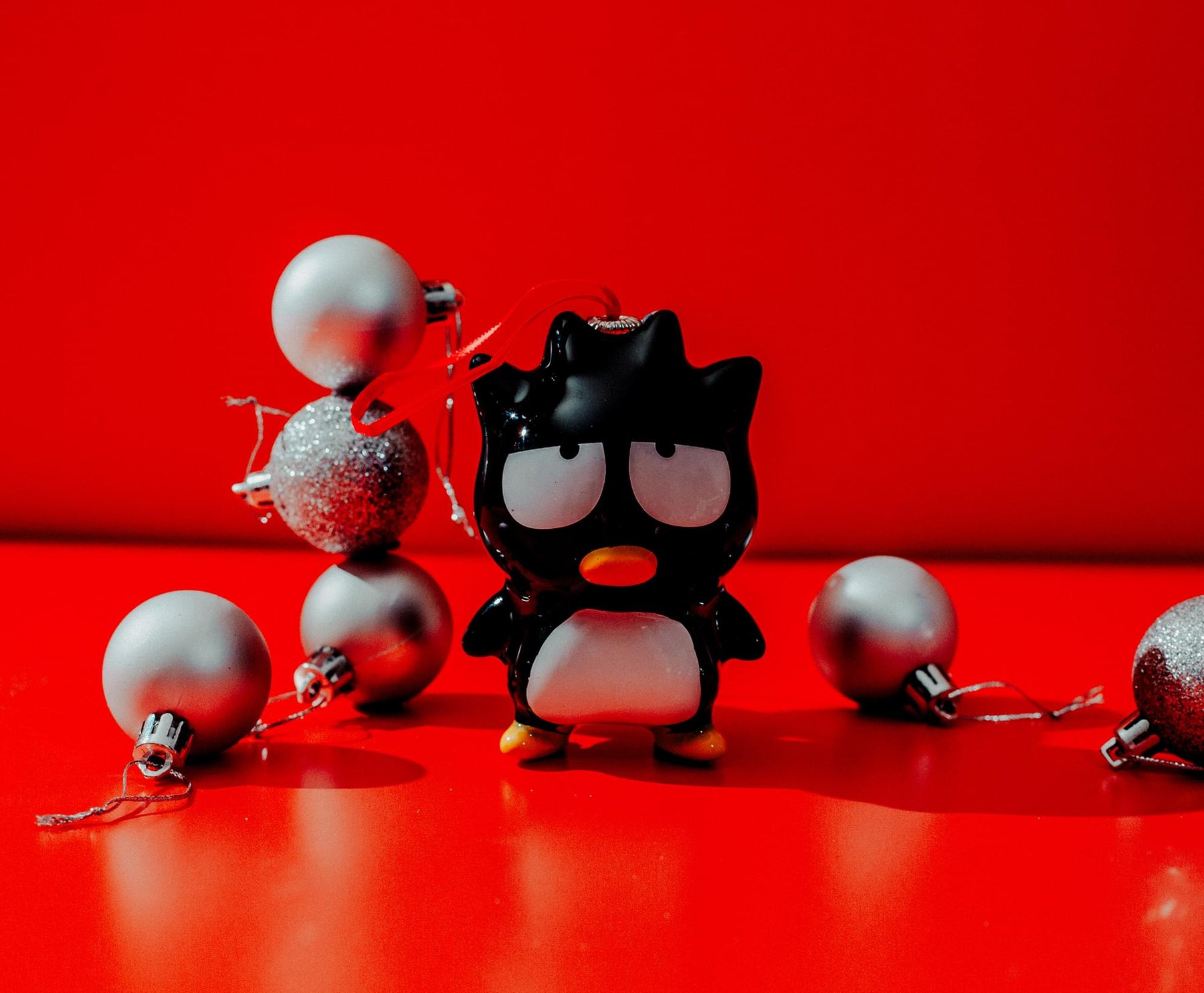 Sanrio Badtz-Maru 4-Inch Shatterproof Decoupage Ornament
BRING SOME ATTITUDE THIS SEASON: Badtz-Maru is bringing his playful mischief to the holidays with this exclusive decoupage ornament. A unique decoration that stands out on any Christmas tree among the lights, baubles, and tinsel.
NAUGHTY BUT NICE: He may be rolling his eyes but Gorgeoustown's most mischievous penguin is ready to be the boss of everything, including the holidays. Looking unimpressed, Badtz-Maru is featured with his iconic spiky hair.
SUPERB QUALITY FOR THE HOLIDAYS: As bold as Badtz-Maru, this ornament is made from shatterproof decoupage to ensure it hangs on your Christmas tree for many holidays to come. Easy to display with the attached red ribbon.
CREATE LASTING MEMORIES: A charming ornament that turns an ordinary tree into a captivating display. Heralding a sense of wonder, invite Badtz-Maru to be part of your cherished traditions while exchanging gifts under the tree.
OFFICIAL SANRIO COLLECTIBLE: Capture the rebellious spirit of the season with this officially licensed Badtz-Maru ornament inspired by the cheeky Sanrio character. A statement piece that brings an edgy touch to your holiday decor.
A TOUCH OF MISCHIEF THIS CHRISTMAS
The playful Badtz-Maru is adding a cheeky twist to your holidays with this exclusive decoupage ornament.
With his signature spiky hair and impish expression, the Gorgeoustown penguin is poised to bring some edginess to your seasonal celebrations. A festive way to infuse your holidays with his bold spirit, Badtz-Maru is featured with a characteristic eye-roll that perfectly embodies his rebellious attitude.
RING IN THE HOLIDAYS WITH BADTZ-MARU
Badtz-Maru has big personality, so you're going to need to make room on your tree. Nestled among glittering lights and festive decorations, this ornament promises to be a delightful statement piece. Charmingly crafted to capture the jubilant nature of the holidays with its shatter-resistant decoupage design.
Hang it on your Christmas tree, tie it onto a gift, or place it in a stocking to bring a sense of rebellious fun to your festivities. Embrace the playful spirit of the season with officially licensed holiday decor from Sanrio, turning your space into a whimsical wonderland.
Read All About It on Our Blog
Trending Geek