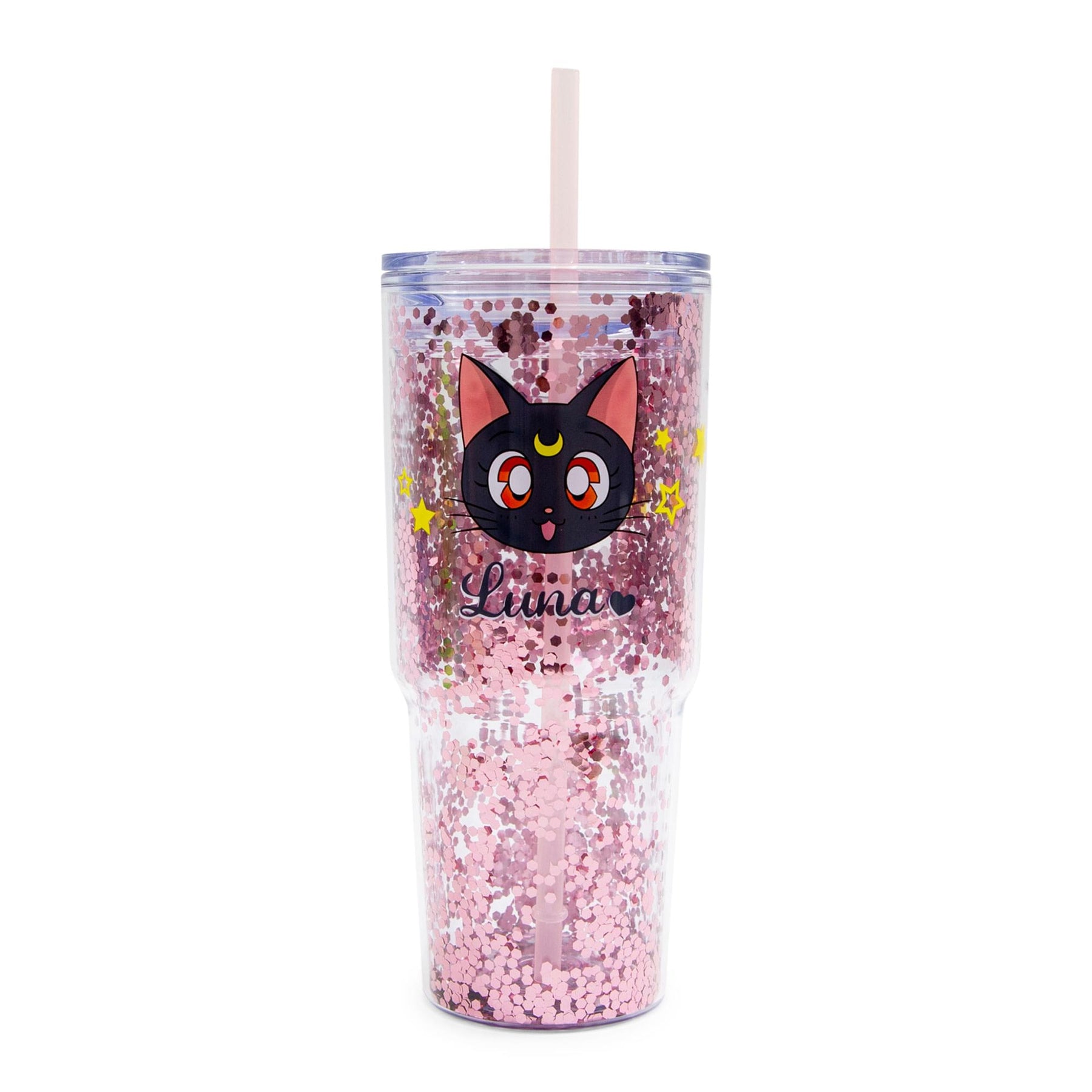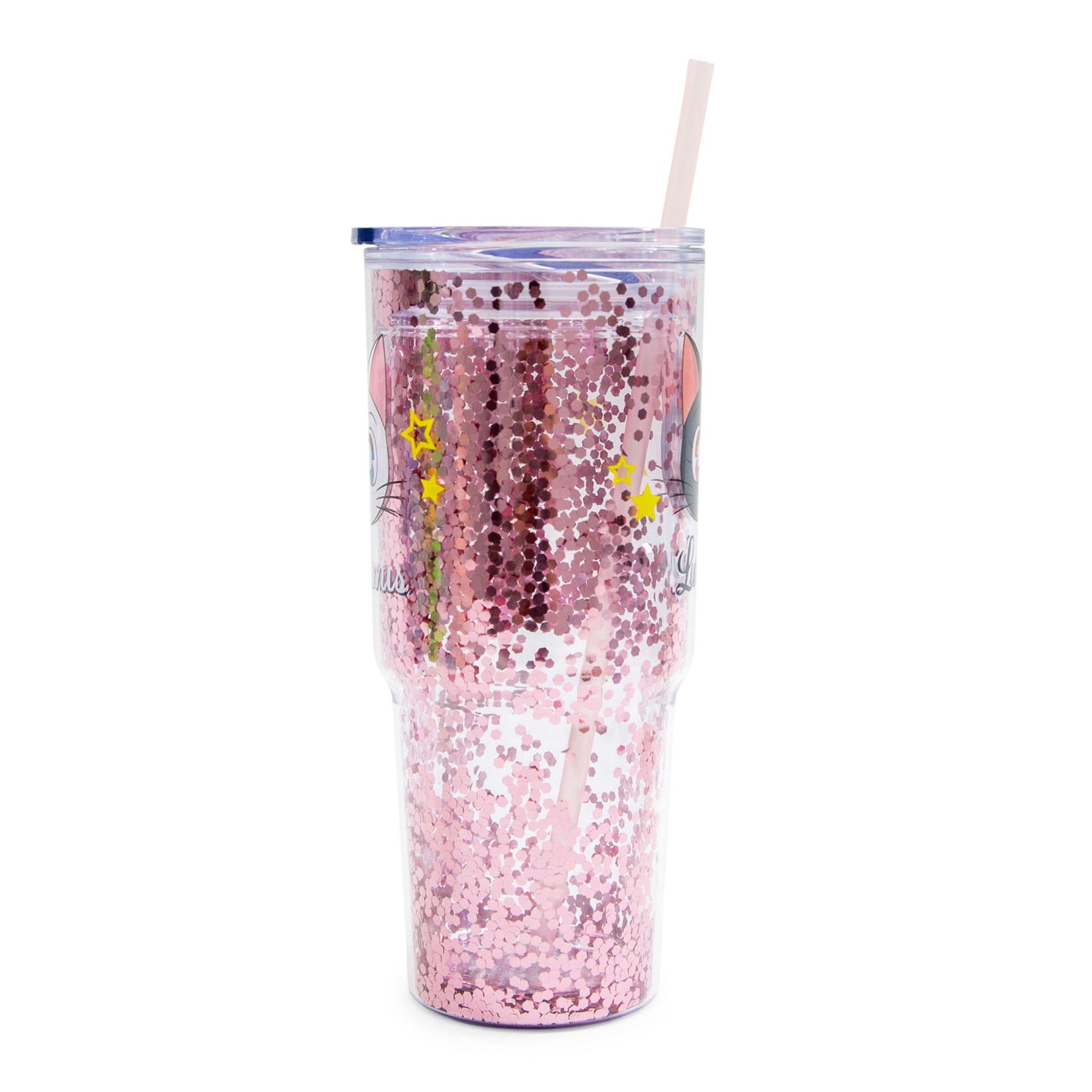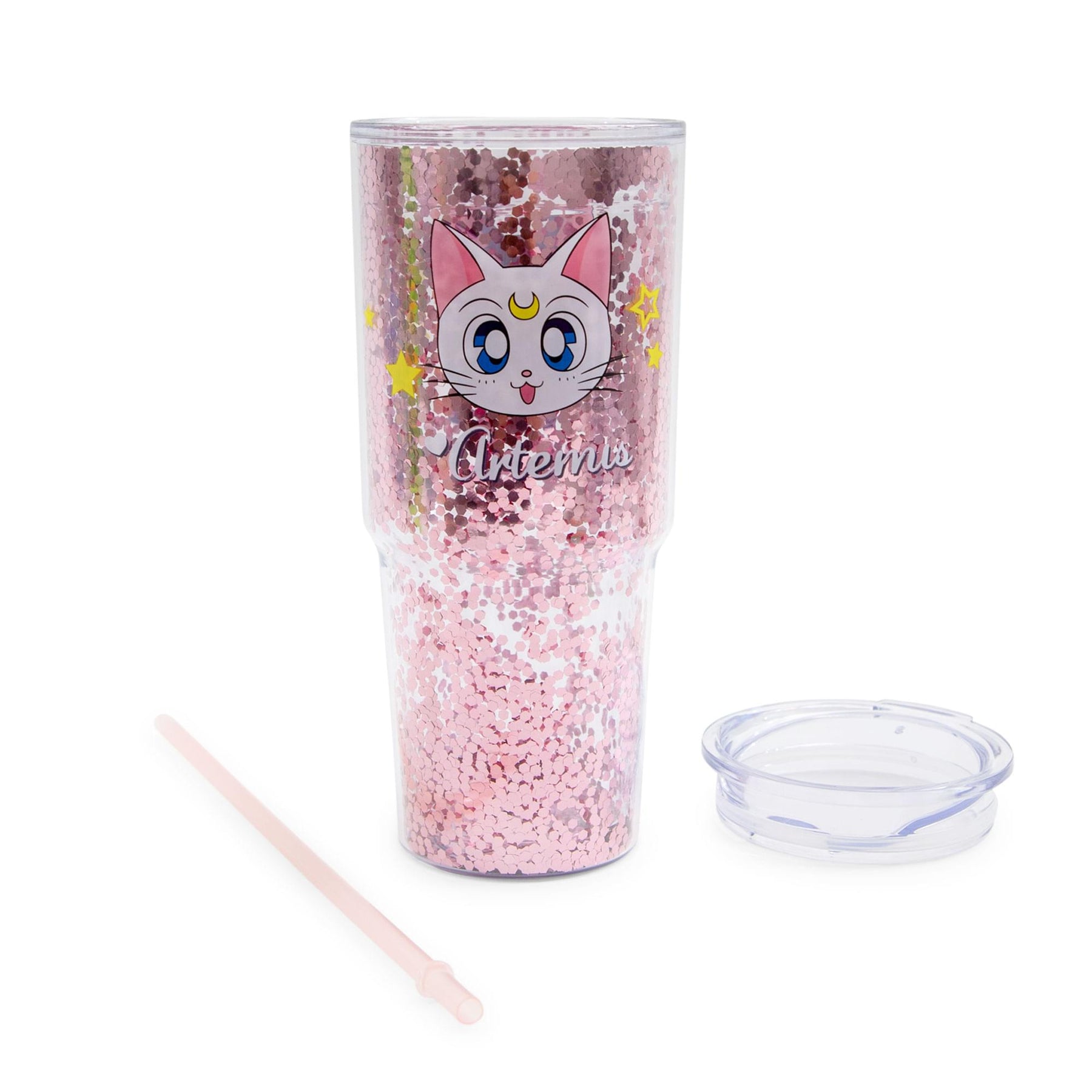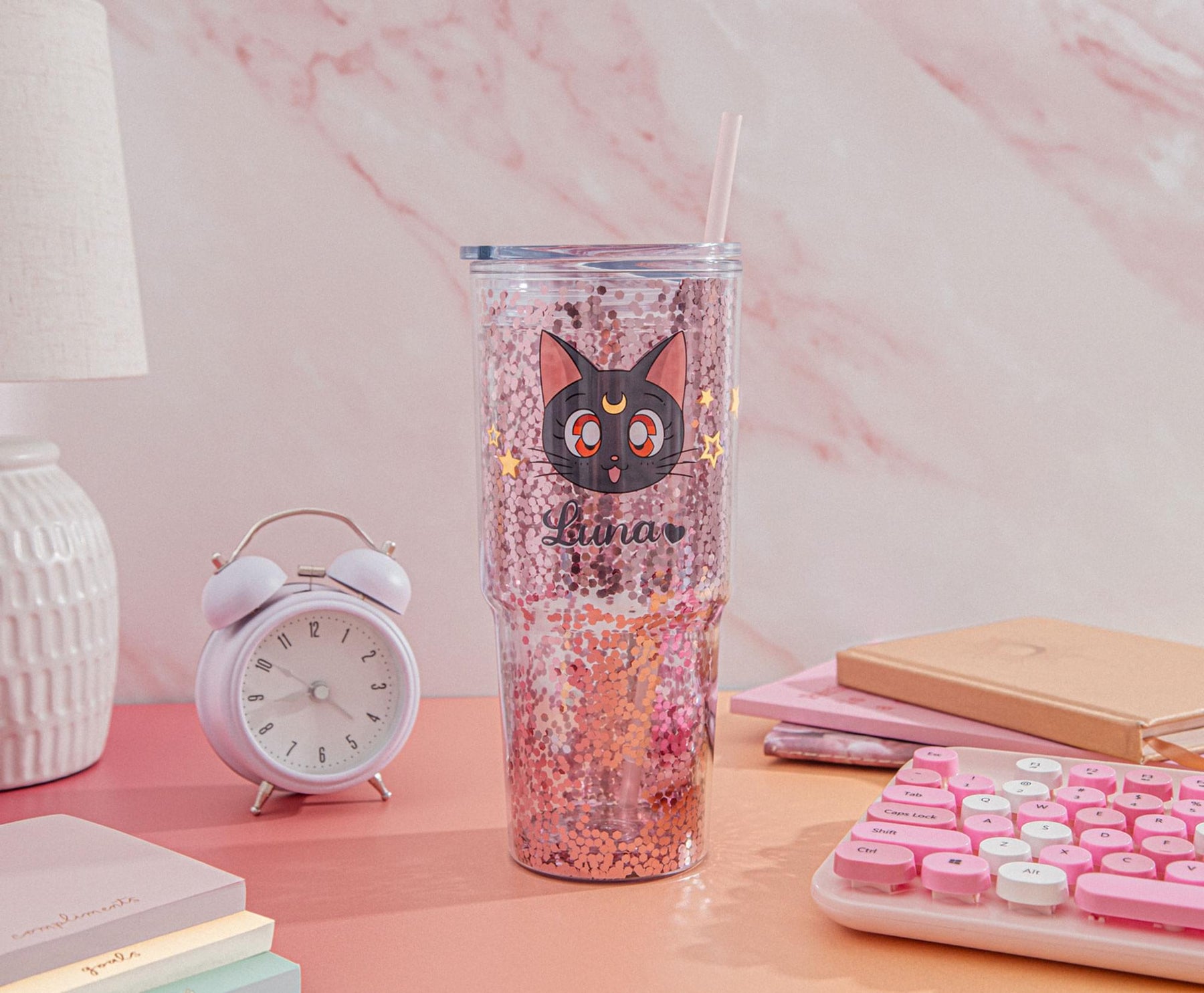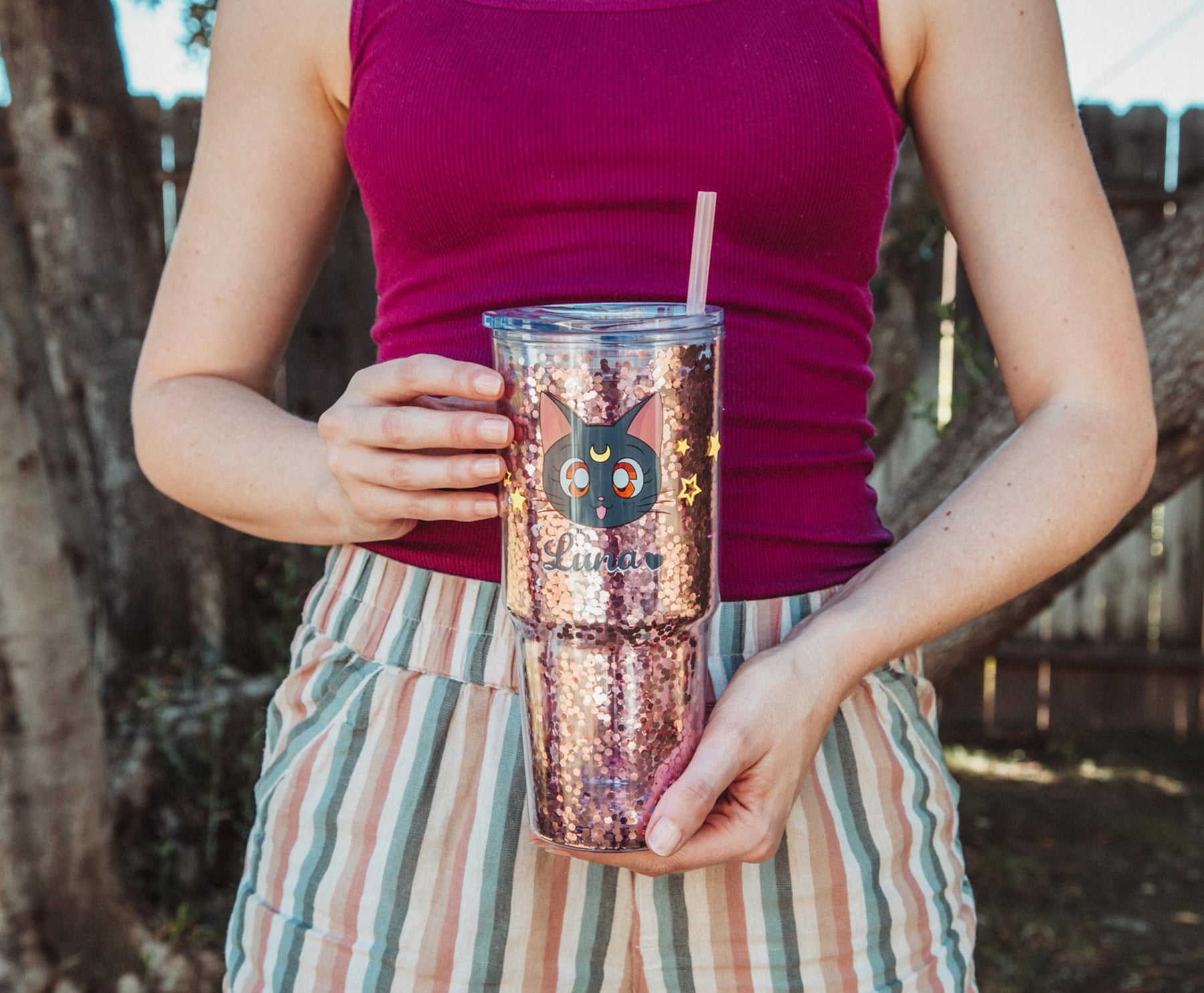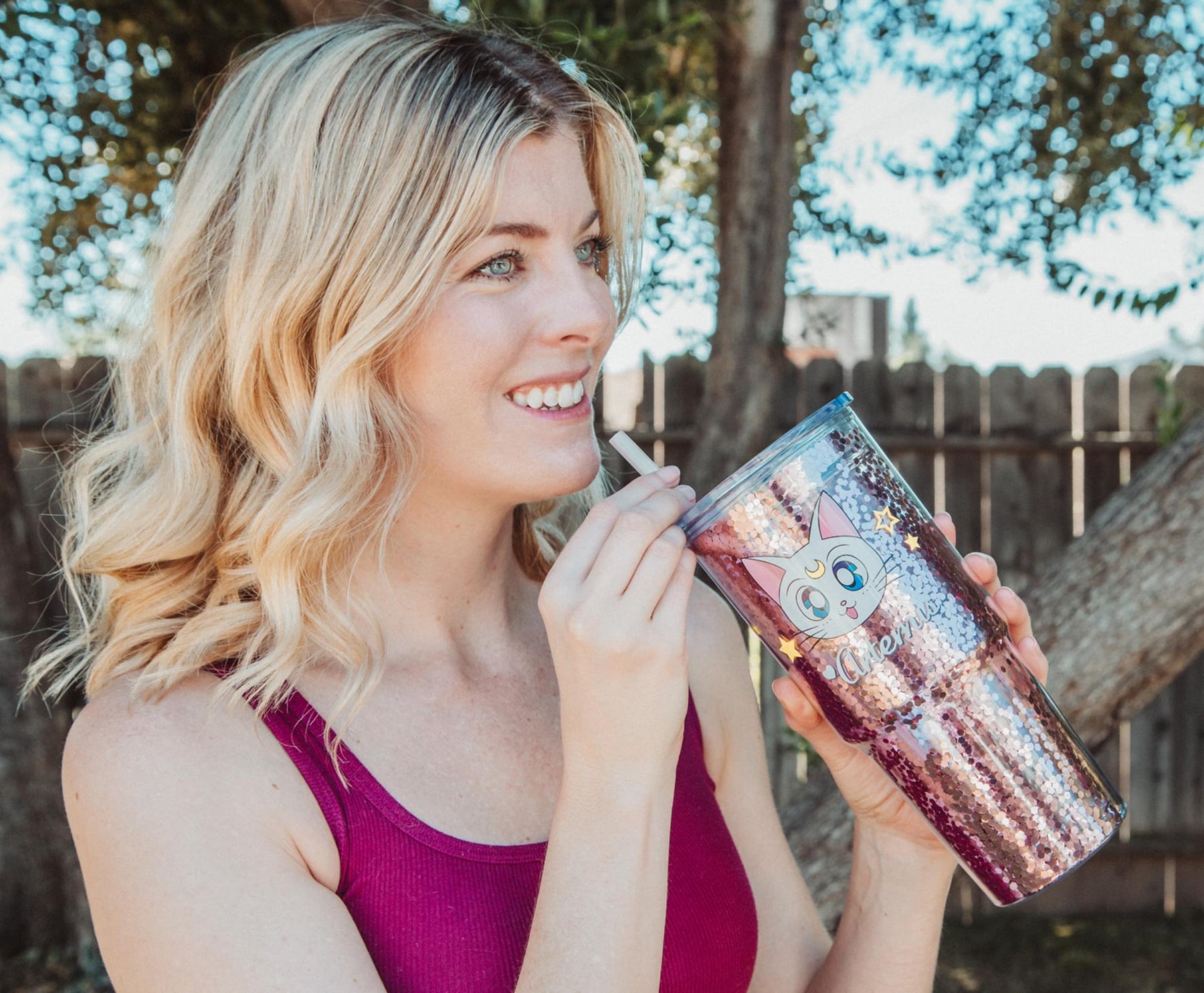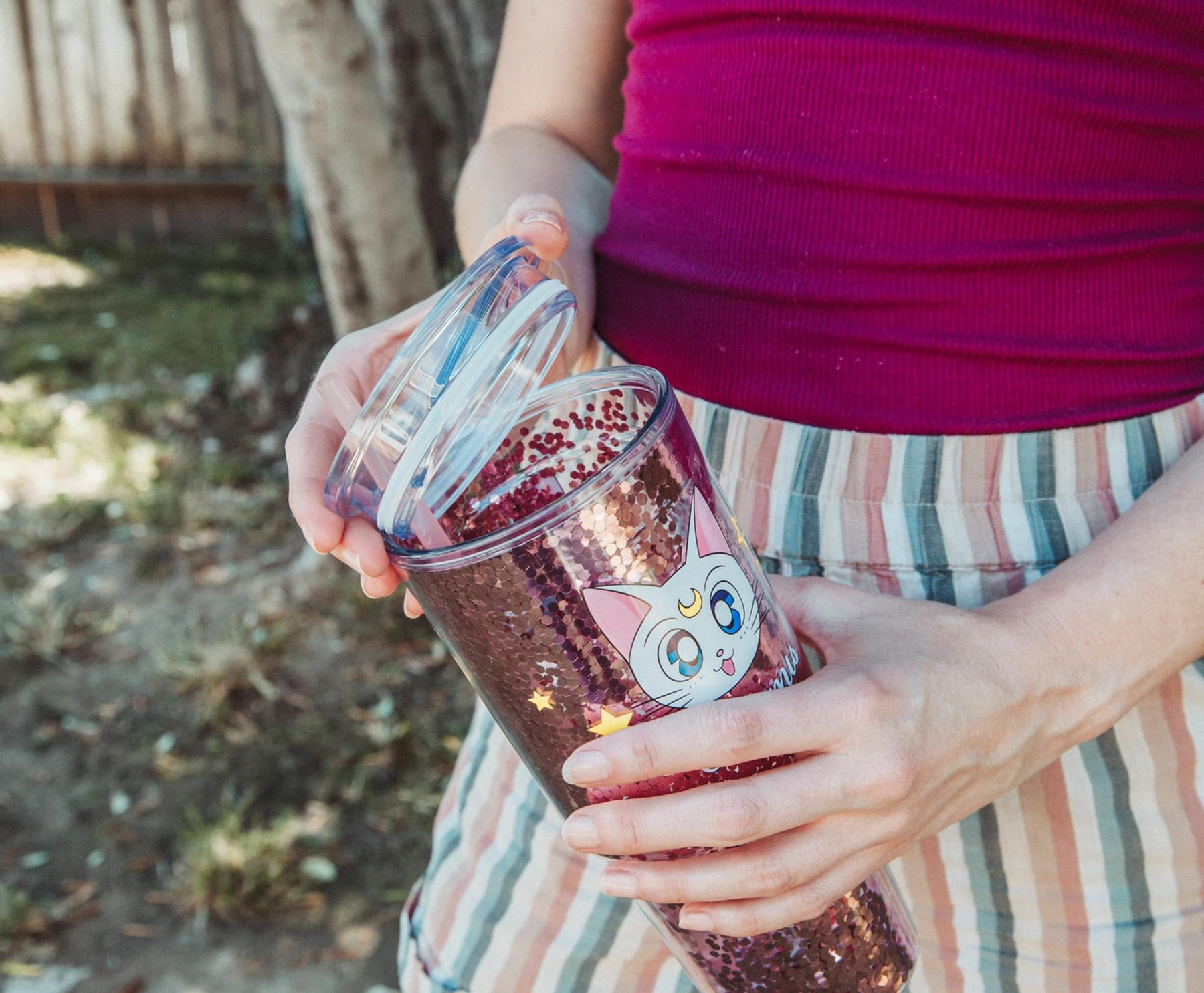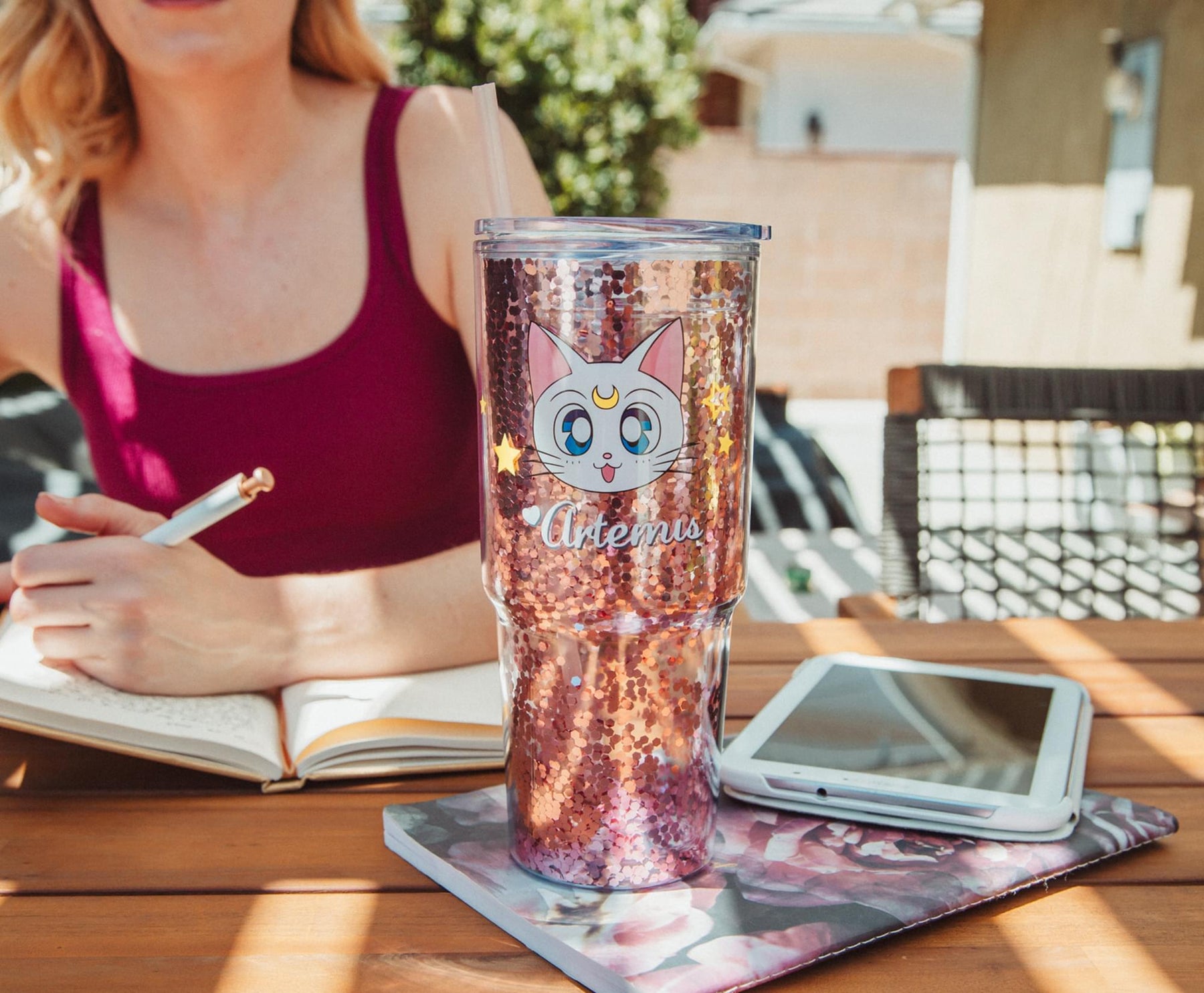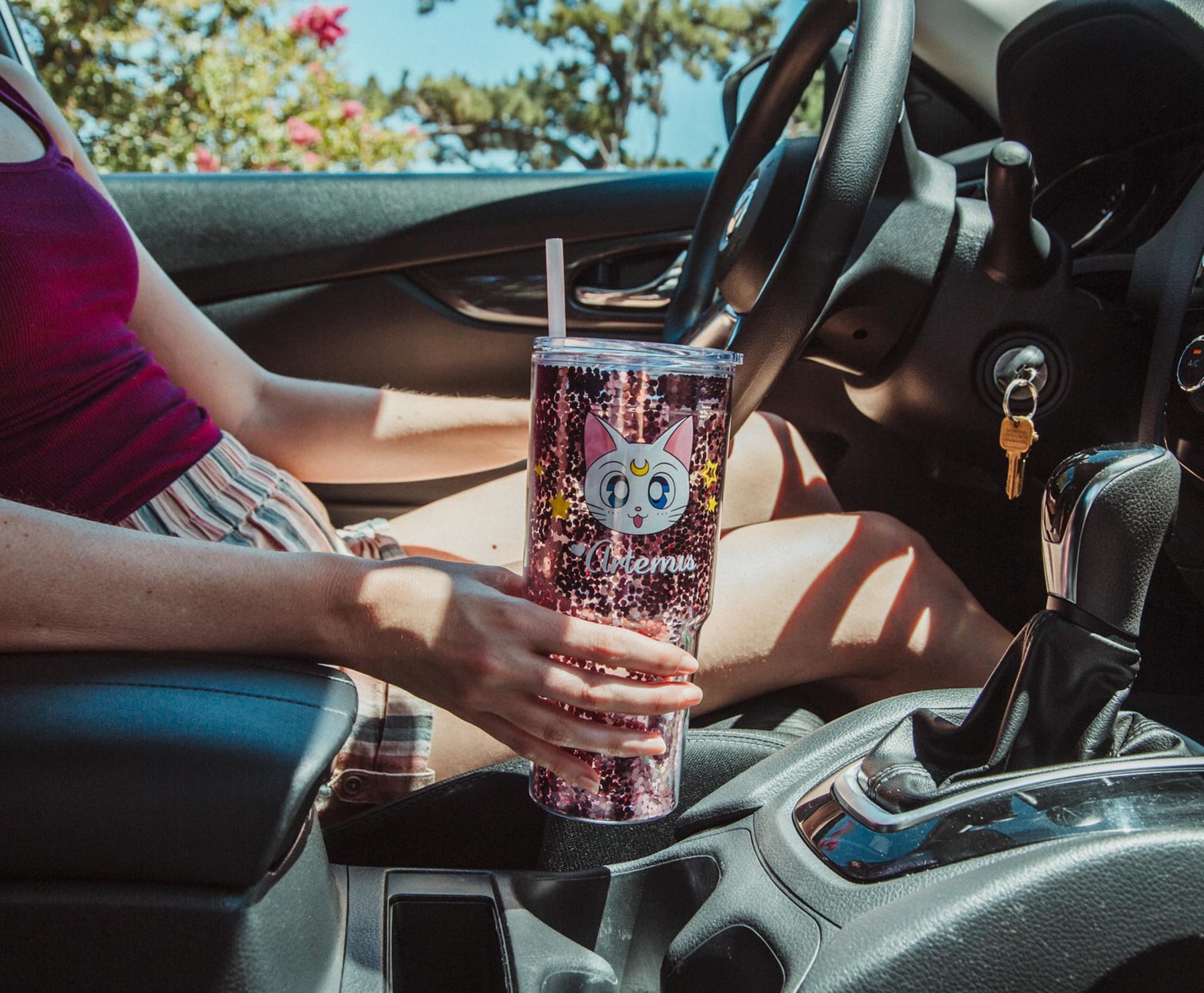 Sailor Moon Luna and Artemis Glitter Tumbler With Lid and Straw | Hold 31 Ounces
MOON PRISM POWER: Wherever your moonlit adventures take you, journey with this travel tumbler that recreates the magic of the classic Sailor Moon anime series. The perfect way to recharge after vanquishing the monster of the day.
RADIATES A MAGICAL SPARKLE: Always there to guide you, the smiling faces of Luna and Artemis adorn either side of this travel tumbler with decorative starry elements. Chunky pink glitter surrounds the entire cup with a shimmery essence.
A TASTE OF ADVENTURE: Every sip from this cold cup will transform your day. Generously holds approximately 31 ounces of magical refreshments. Comes with a reusable straw and spill-resistant lid to help prevent splashing while you save the day.
THE MOON KINGDOM'S FINEST: This stellar BPA-free plastic tumbler is designed for all your magical missions and everyday adventures. For the best care, hand-wash only is recommended. Not suitable for dishwasher or microwave.
OFFICIAL SAILOR MOON COLLECTIBLE: Fight thirst by moonlight with this officially licensed tumbler inspired by the magical adventures of Sailor Moon. Let every drink be a reminder that all the strength of a true senshi lies within you.
FIGHT EVIL BY MOONLIGHT
Put some sparkle in your adventures with this tumbler inspired by the magic of Sailor Moon. A manifestation of magical elegance, every sip brings an enchanting experience.
Embark on a journey with moon cats Luna and Artemis, whose radiant smiles grace each side of this travel tumbler amidst a shimmering sea of chunky pink glitter. Starry embellishments surround the loyal guardians, who encourage you to call upon your inner power as you refresh for your next mission.
CARRY AN AURA OF MAGIC WHEREVER YOU GO
Luna and Artemis will always be there to accompany you through your quests. Whether you're battling the trials of work, conquering exams, or simply stargazing in your favorite cozy nook, let this enchanting travel tumbler be your talisman on every journey. The double-walled design retains its magical sparkle throughout all your moonlit adventures.
Embrace your inner senshi with this officially licensed drinkware from the classic magical girl adventures of Sailor Moon.
CARE INSTRUCTIONS
Hand-wash only
Not dishwasher safe
Not microwave safe
Read All About It on Our Blog
Trending Geek