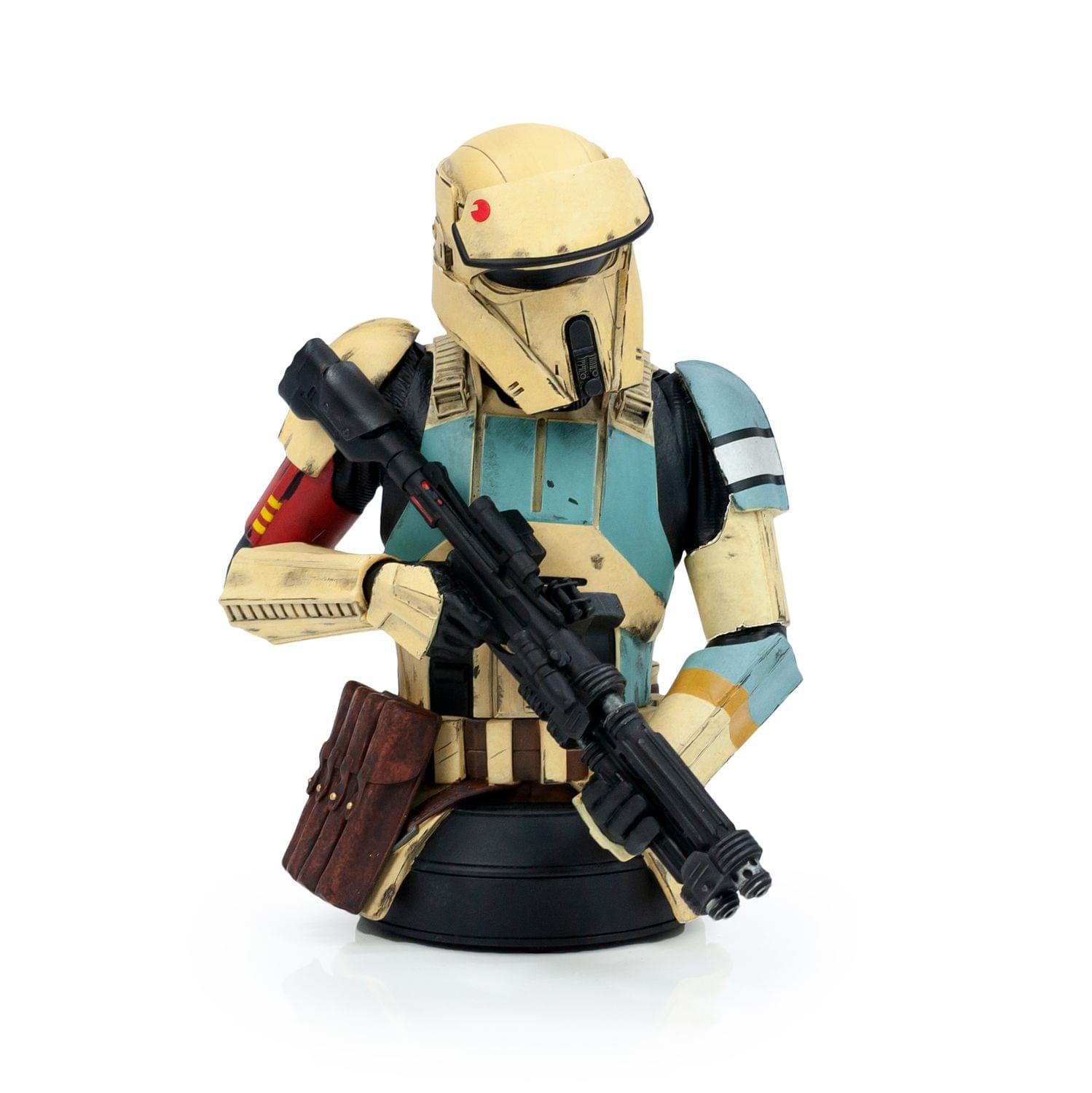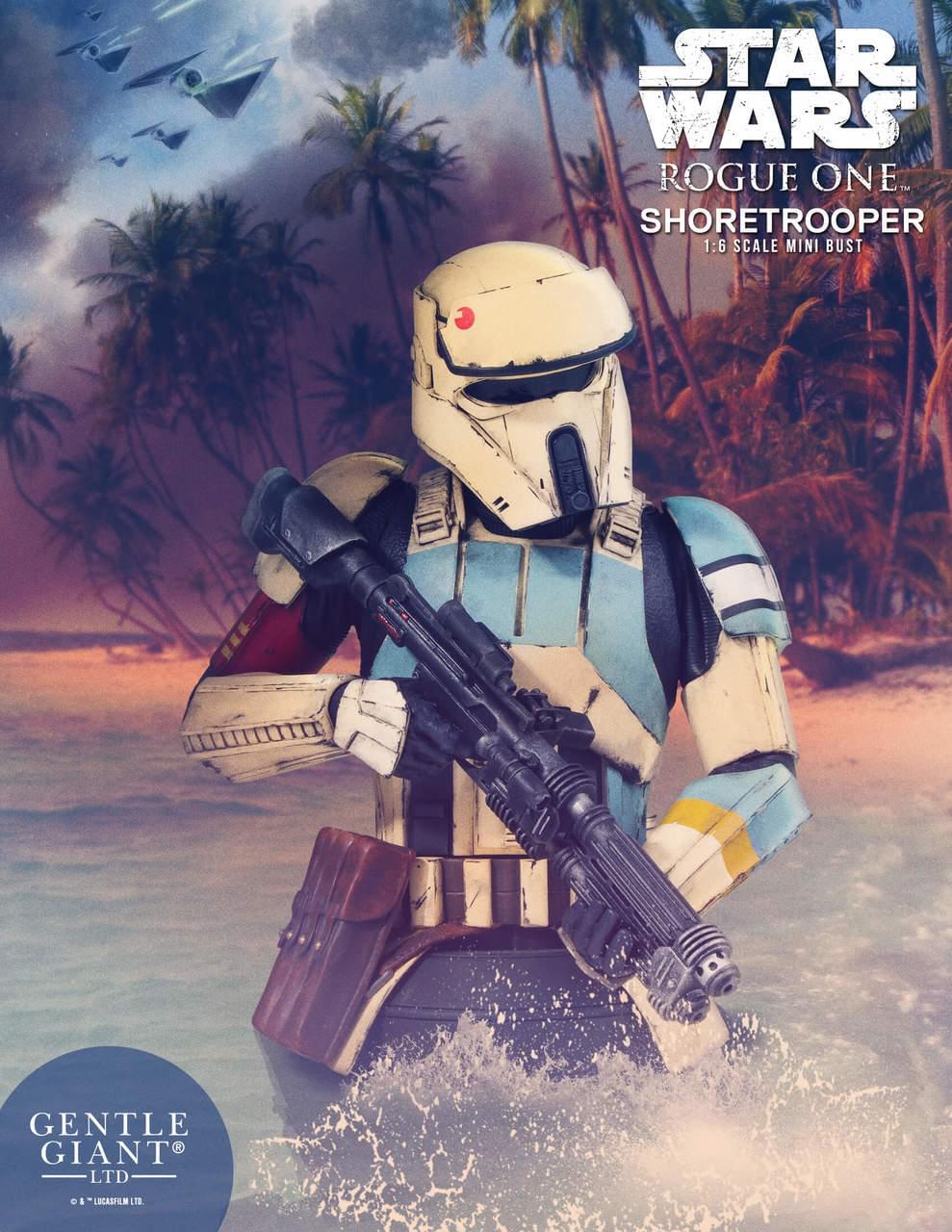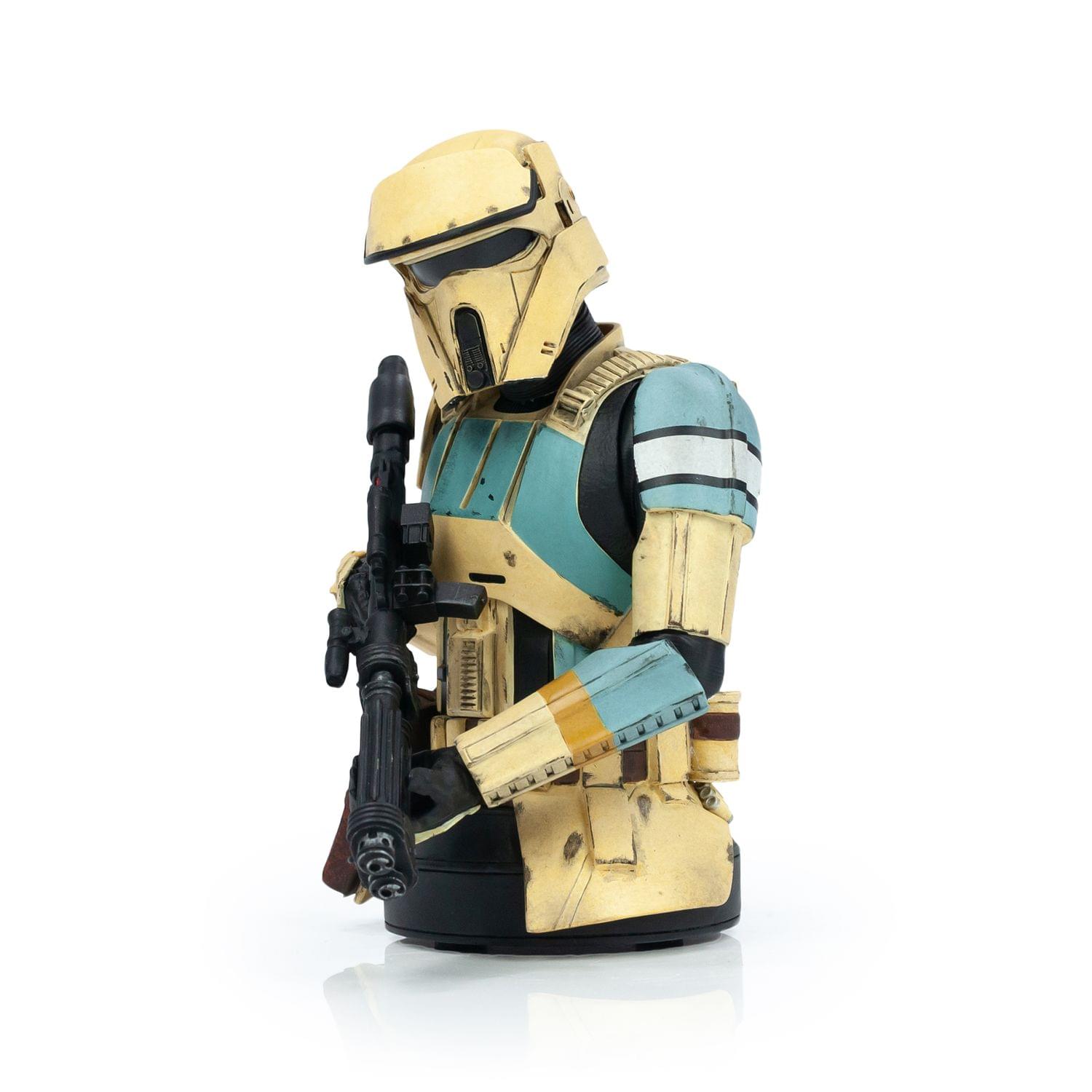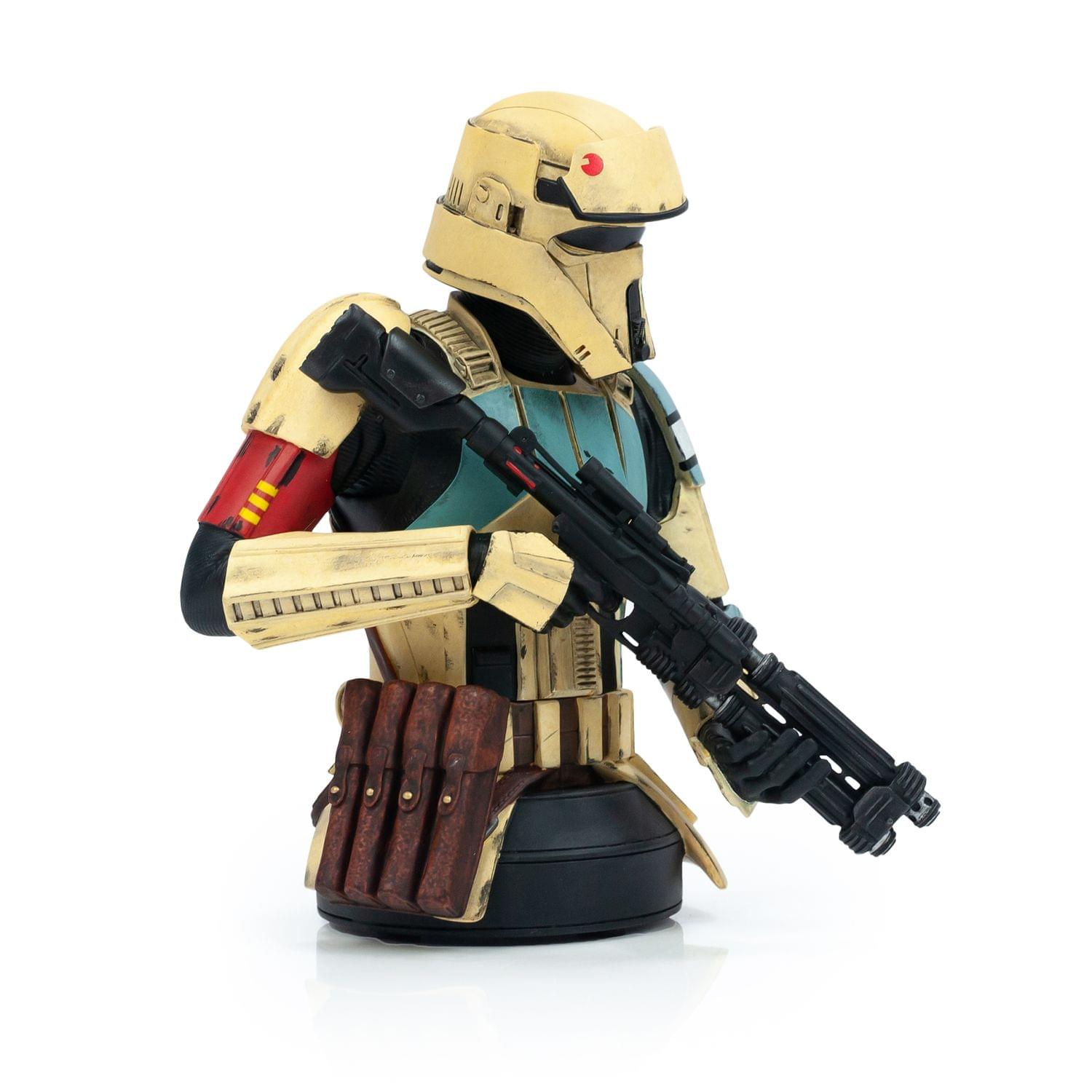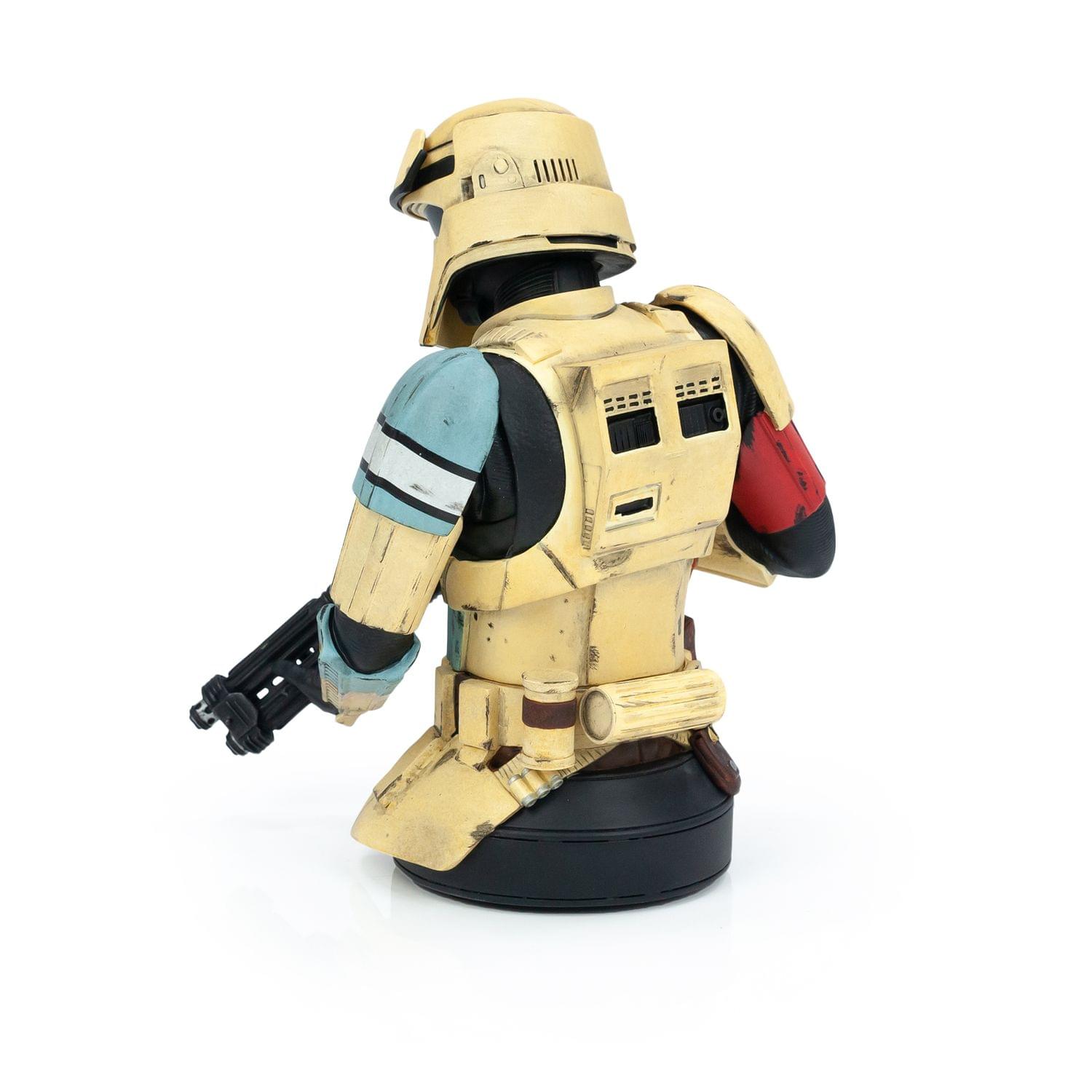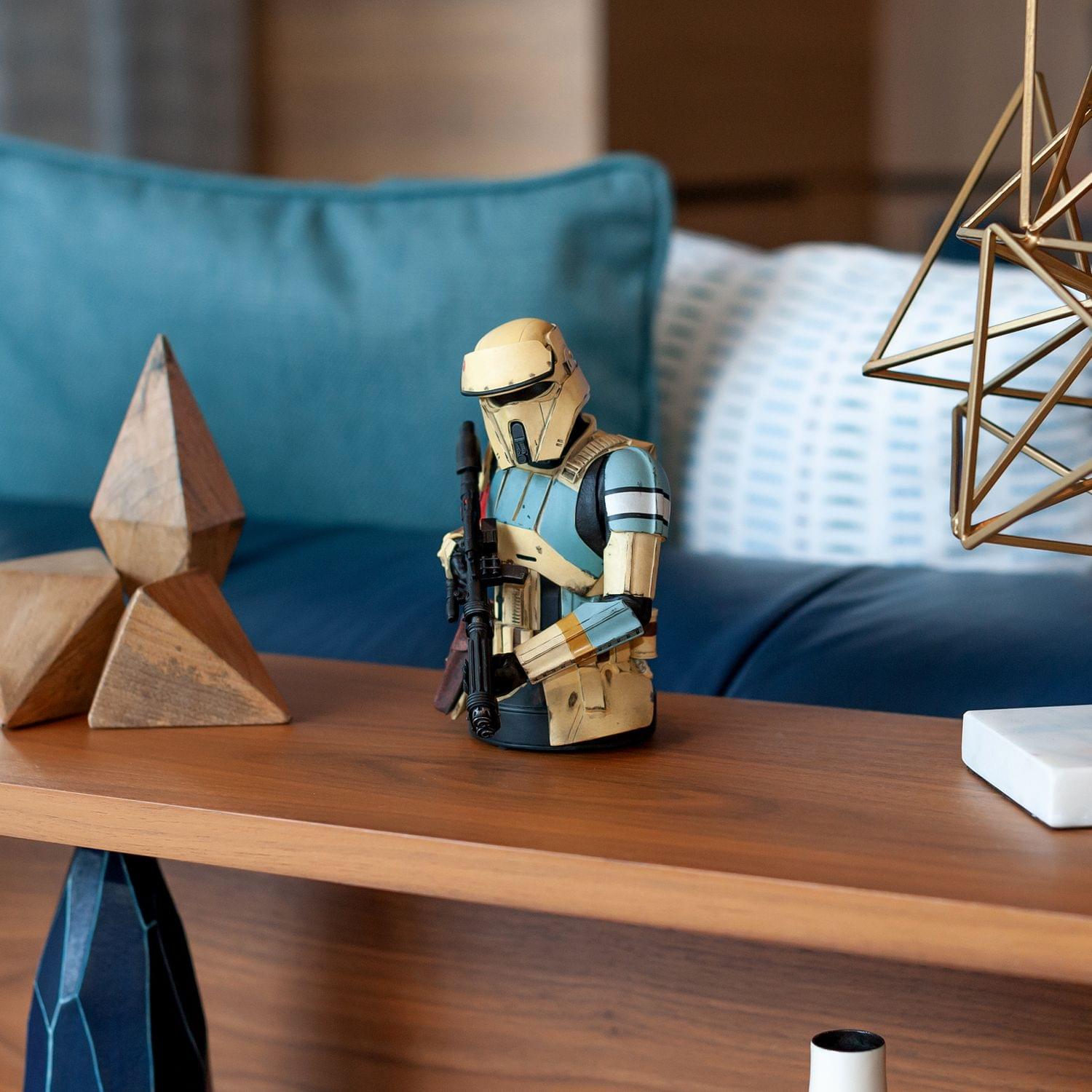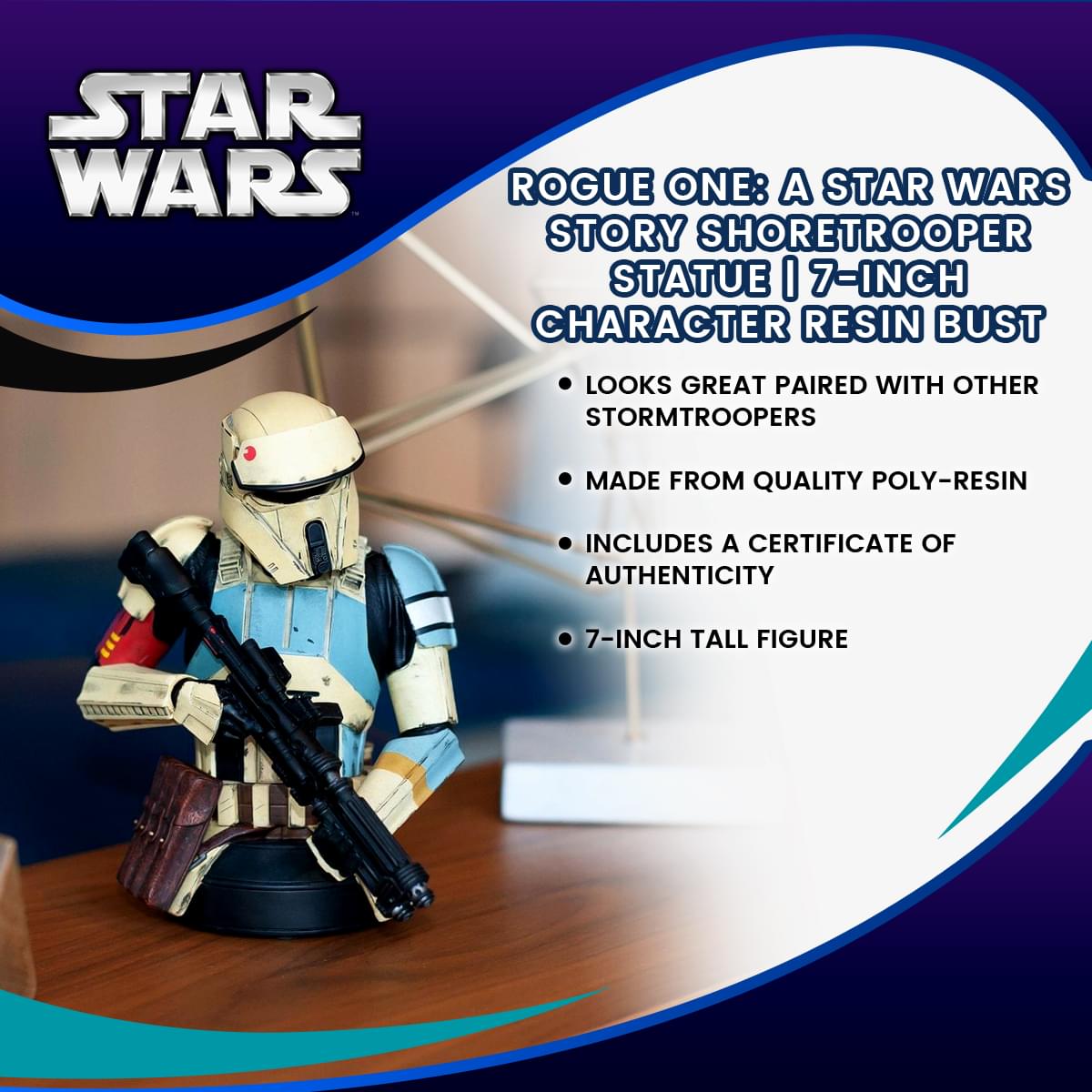 Rogue One: A Star Wars Story Shoretrooper Statue | 7-Inch Character Resin Bust
GUARDIANS OF SCARIF: Stationed on the shores of Scarif to protect the top-secret Death Star plans, the Shoretroopers are the Empires elite Stormtroopers who specialize in tropical climate warfare.
SHOW YOUR ALLEGIANCE: Those who oppose the Empire meet an undesirable fate. Adding this Shoretrooper to your Star Wars collection is an excellent way to show your so allegiance to the regime.
LOOKS GREAT ANYWHERE: The Shoretrooper armor is unique and would look great anywhere to showcase your love for the Star Wars saga. Enhance the decorations on your desk, bookshelves, or in your personal Star Wars collection!
BUILT TO LAST: Designed with durability in mind, this Star Wars figure is crafted from a high quality poly-resin material. Standing at 7 inches tall, this Shoretrooper is sized perfectly to make a statement.
OFFICIALLY LICENSED: Each limited-edition Shoretrooper figure comes individually numbered and will include a certificate of authenticity. This rare Star Wars statue is truly a unique collectible and would make a perfect gift to any Star Wars fan!
PROTECTING THE DEATH STAR PLANS AT ALL COSTS
With the fall of the republic and the rise of the Empire, new weapons of mass destruction were implemented. One such weapon was the Death Star, a mobile space station with the firepower to decimate entire planets. As the rebels conceive a plan to stop the empire, it becomes apparent that there may be a weakness in the Death Star to exploit. Jyn, Cassian, and their team devise a way to infiltrate Scarif, the planet where the Death Star plans are held, so they may capture and deliver the plans to the rebels. Unfortunately, Scarif is heavily guarded by a specialized version of the Stormtrooper, the Shoretrooper. The Shoretroopers have expertise in tropical climate warfare and are some of the Empire's most elite troops. They prove to be a formidable adversary in Rogue One: A Star Wars Story.
LIMITED STAR WARS COLLECTIBLE
This statue is nearly 7 inches in height making it a perfect accent to any Star Wars themed collection. Made from polyresin materials, this bust is the perfect decoration piece for your studio, Star Wars gallery, office, or home bookshelves! Adding this Shoretrooper to your myriad of Star Wars figures and toys is one step closer to having your collection complete! Take home this limited edition collectible figure today and receive a certificate of authenticity to display with your statue!