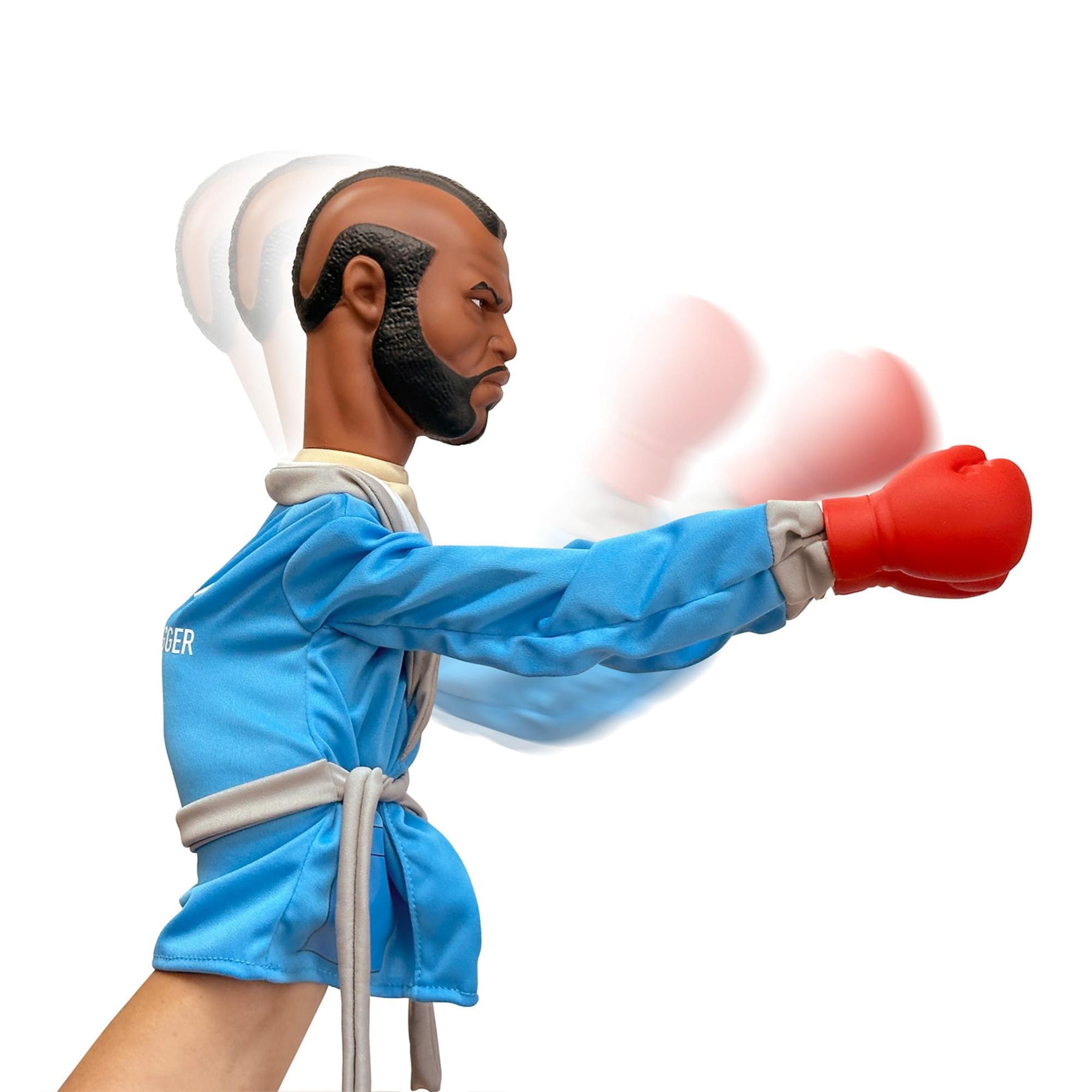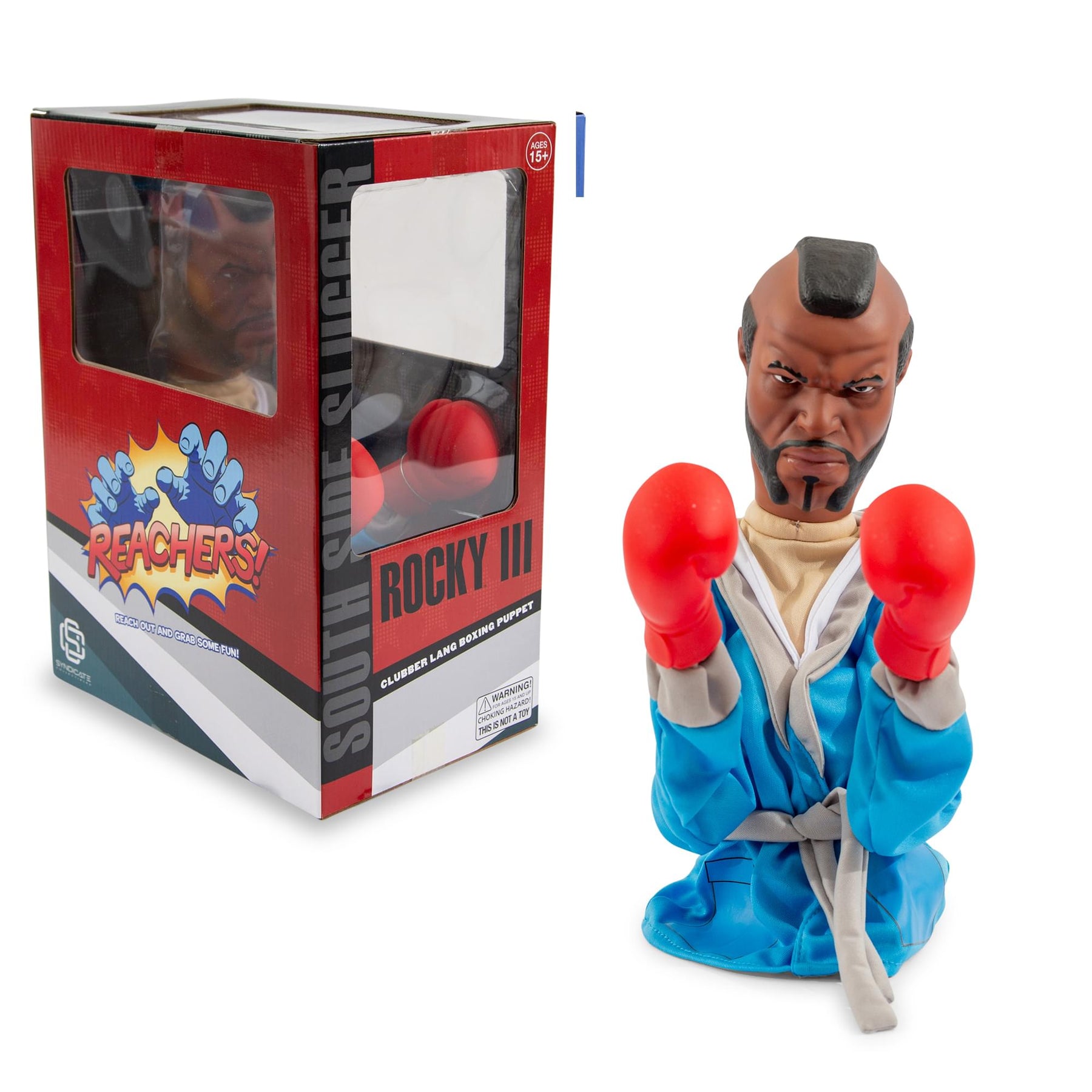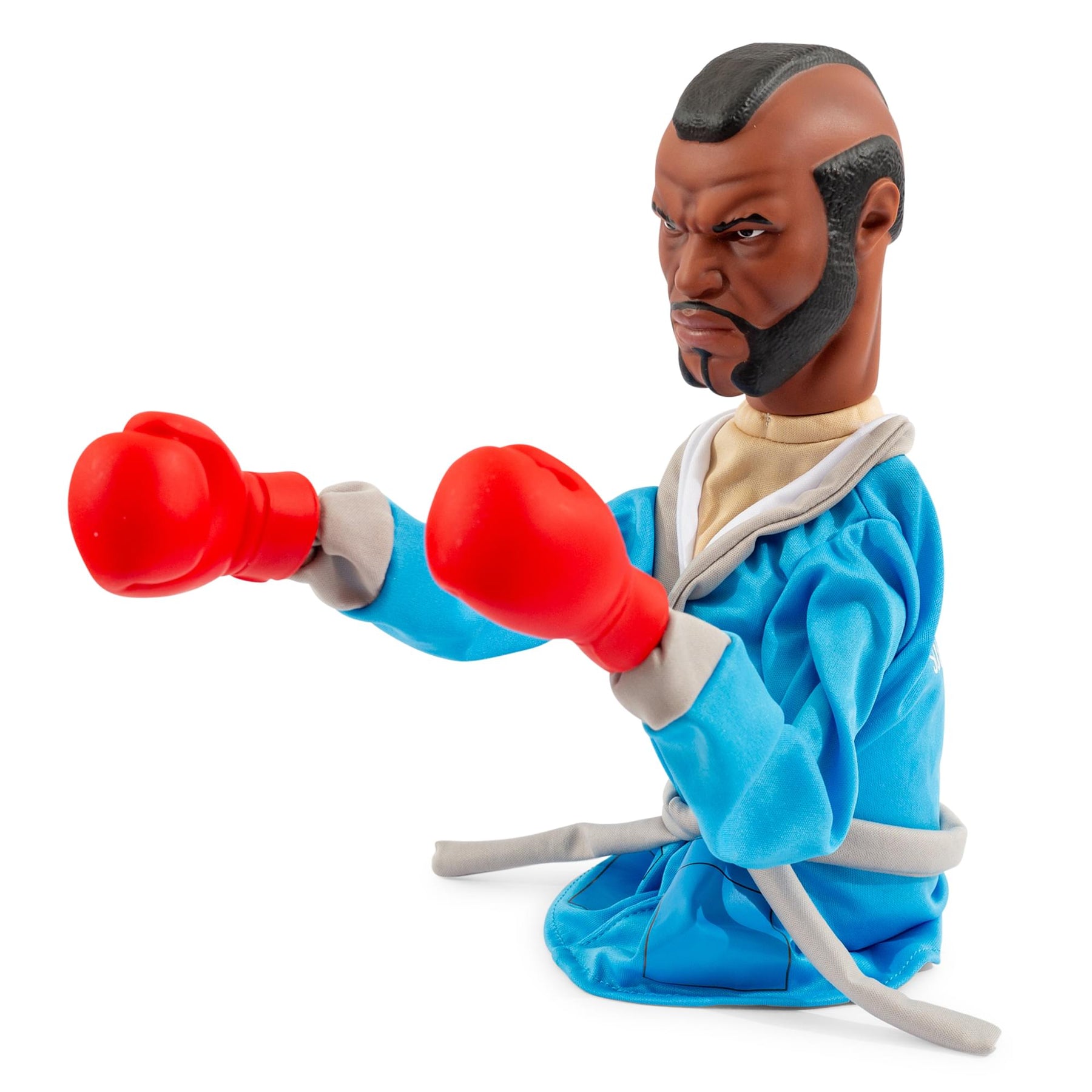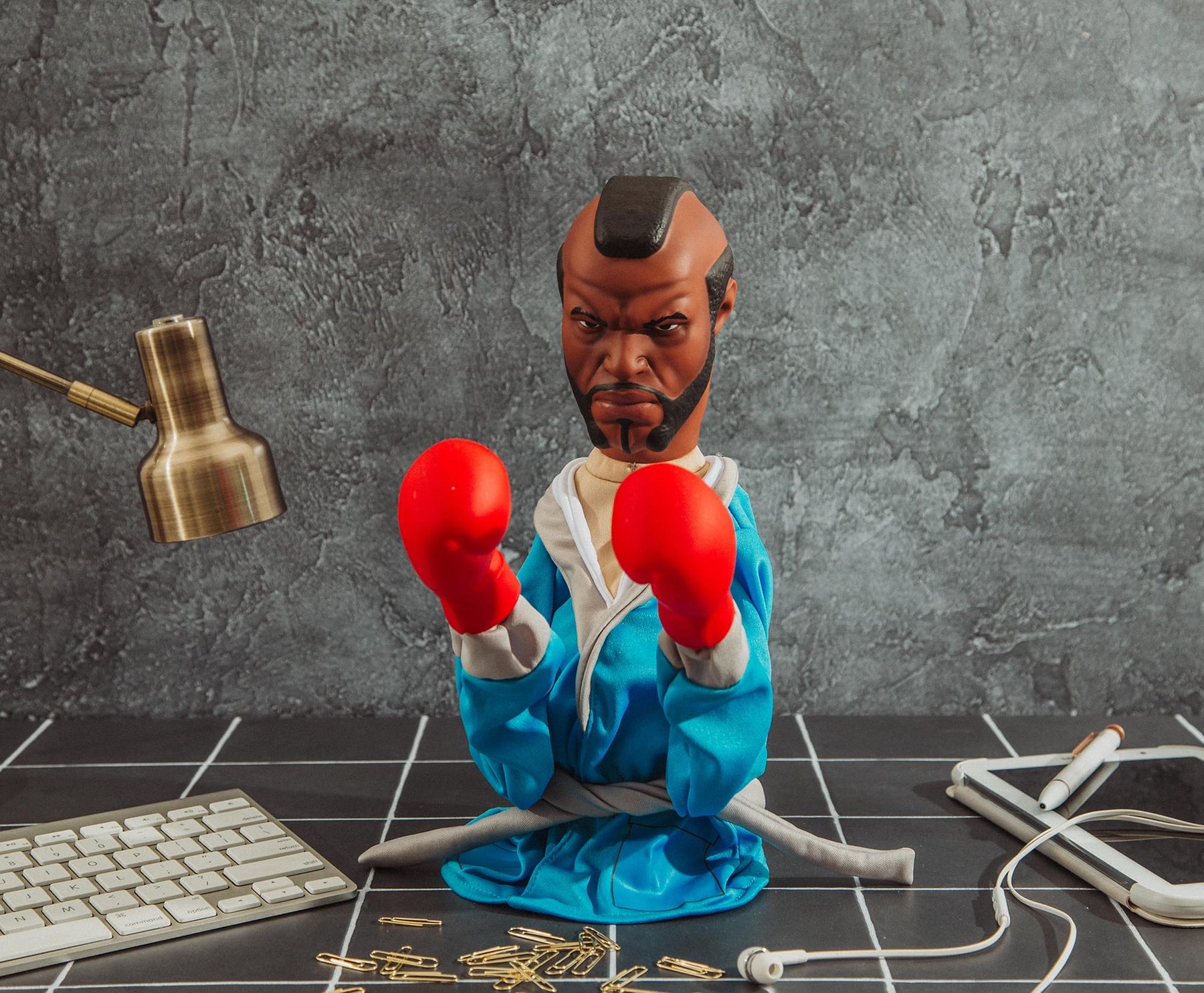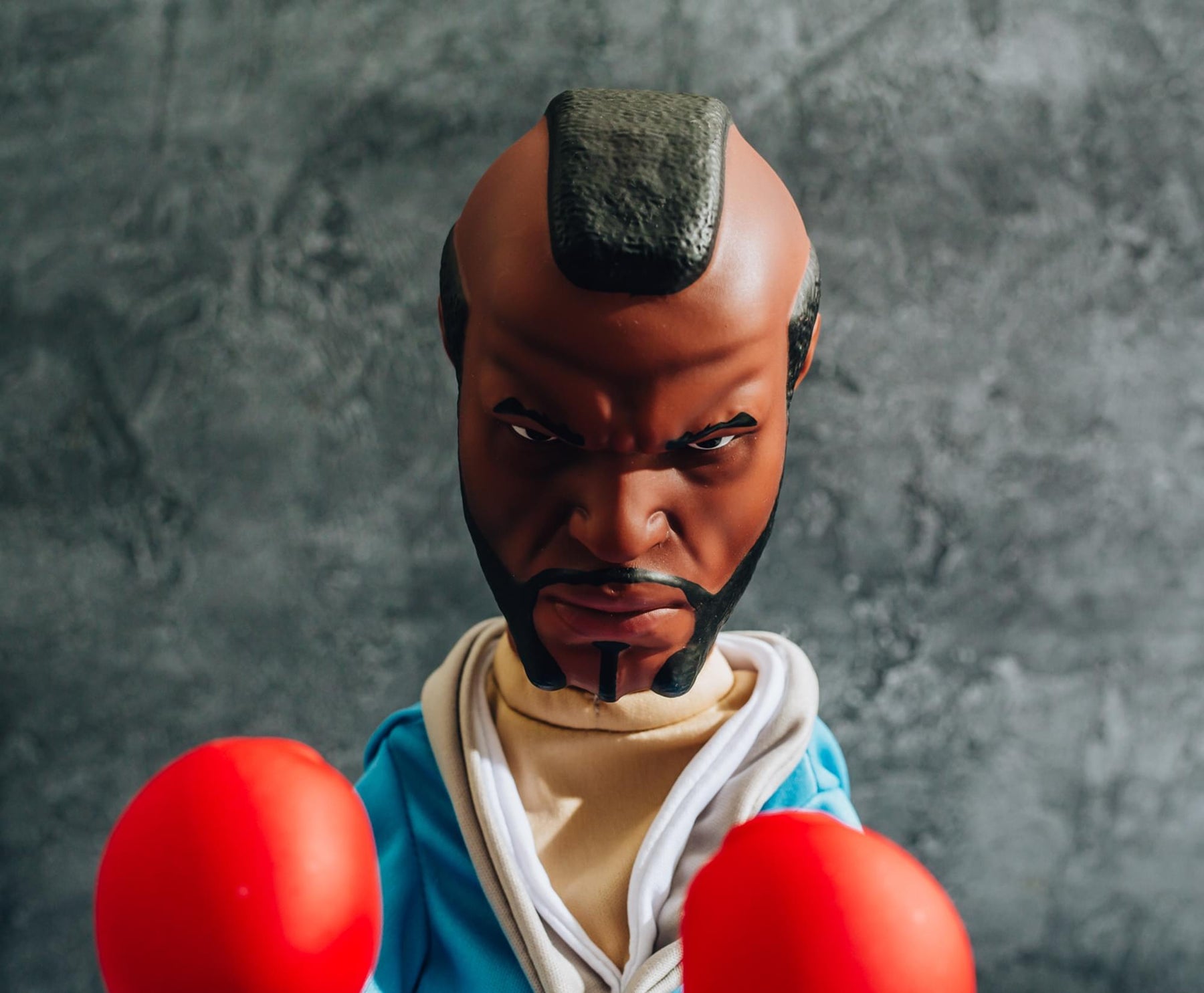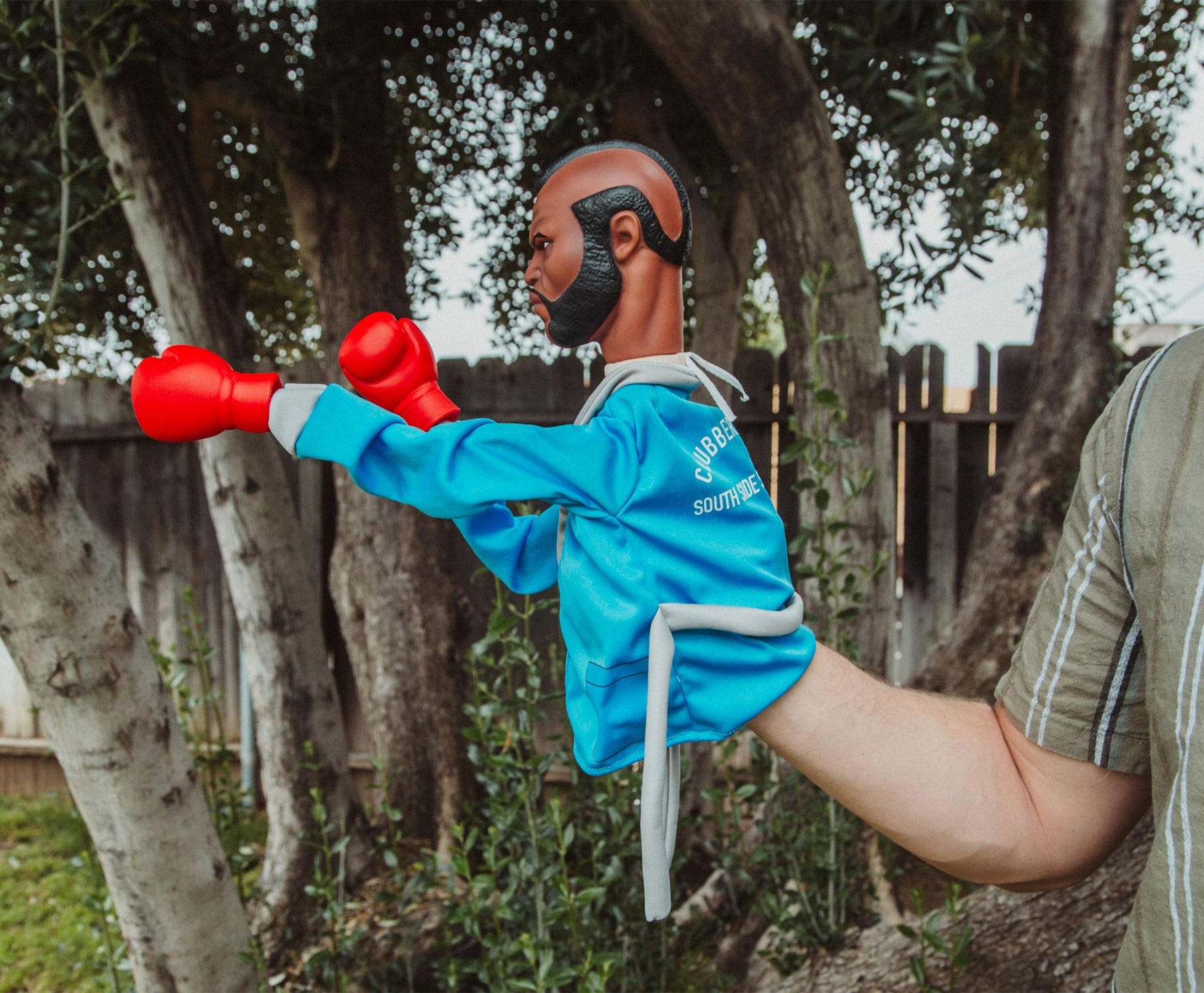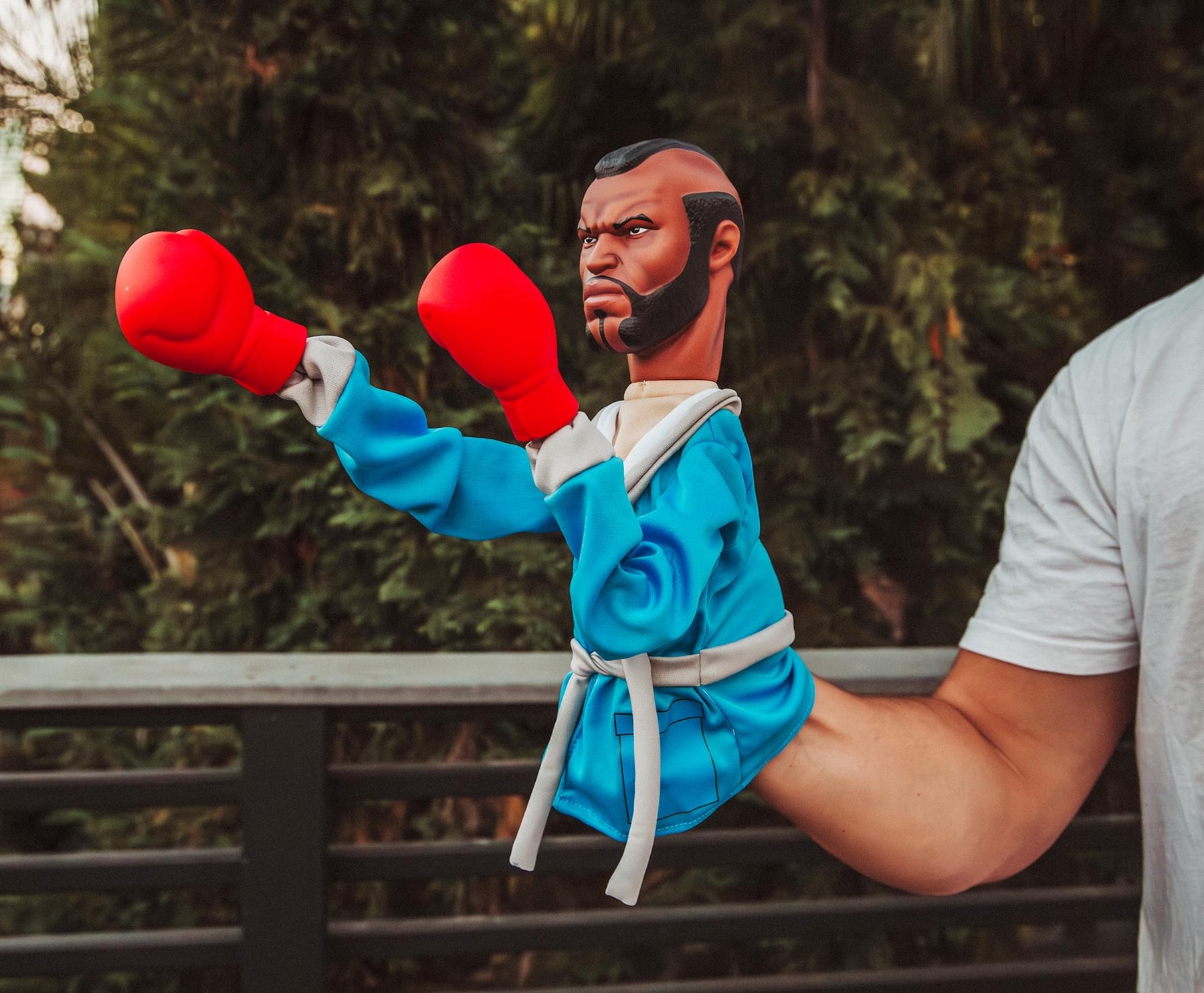 Rocky Reachers Clubber Lang 13-Inch Boxing Puppet Toy | Toynk Exclusive
A PUPPET WITH PUNCH: A powerful new boxing contender has entered the ring. Reach for the title belt with the formidable Clubber Lang and this exclusive Rocky Reachers boxing puppet inspired by the epic sports drama Rocky III.
THE SOUTH SIDE SLUGGER: This hand puppet captures the likeness of boxing champ Clubber Lang. Re-enact the unforgettable fights in in the movie with the world heavyweight champ's mohawked head and "South Side Slugger" robe.
A REAL BRAWLER: Like slipping on a boxing glove, this hand-operated puppet is sized to fit most adults. By moving the levers inside, you'll easily deliver hard-hitting jabs on your opponent as the puppet extends its arms and punches forward.
KNOCKOUT QUALITY: Get into the ring for a rematch with this hand puppet that measures approximately 13 inches tall. The heavyweight title is yours to hold with this boxing puppet, featuring a realistic head sculpt and gloved hands.
OFFICIAL ROCKY COLLECTIBLE: Ready to land a K.O. is this officially licensed Clubber Lang boxing puppet from the Rocky Reachers series. Victory is within your reach with this legendary boxing champ as your right-hand man.
RETAIN THE TITLE WITH THE SOUTHSIDE SLUGGER
Land the punches and deliver a K.O. with this exclusive boxing puppet toy from the cult classic Rocky III.
Clubber Lang has entered the ring ready to show the world that he is still the undisputed heavyweight boxing champion. This hand puppet features the braggadocious brawler wearing his personalized robe. With traditional red-fisted gloves, Clubber Lang is ready to bring down his ringside opponent with a brutal knockout victory.
A HAND PUPPET THAT PACKS A PUNCH
Enjoy wiping the floor with the competition both in and out of the ring.
Clubber Lang's legacy continues with this action-packed hand puppet. By placing your hand inside, you take control of one of cinema's most powerful boxing legends. Study combos and techniques using the internal levers found inside this puppet to place arm-punching blows on your opponent. You'll feel like a champ with this boxing puppet to lead you to victory.
Put the competition in its place and win the title with this officially licensed collectible inspired by Rocky.
Read All About It on Our Blog
Trending Geek