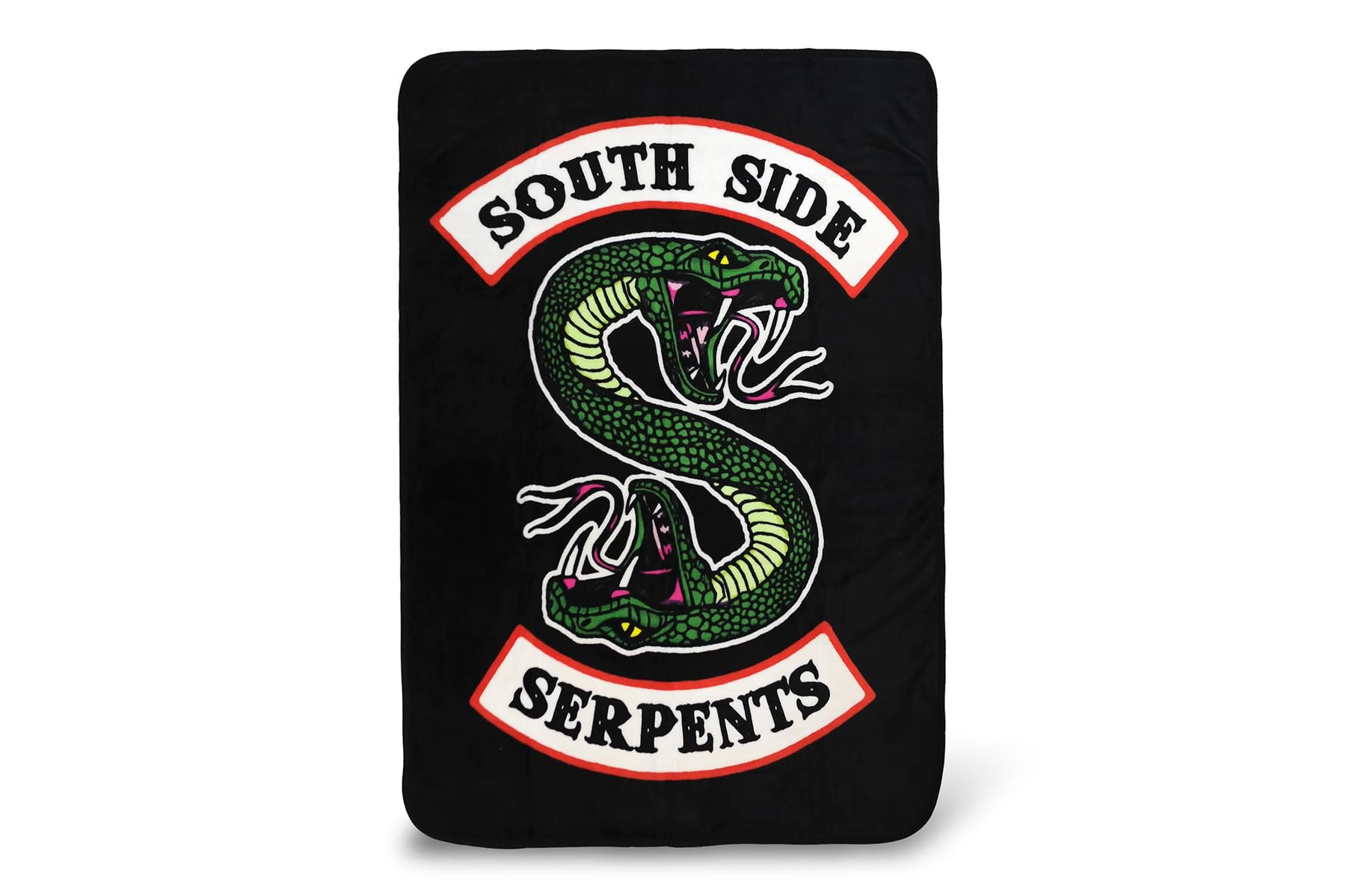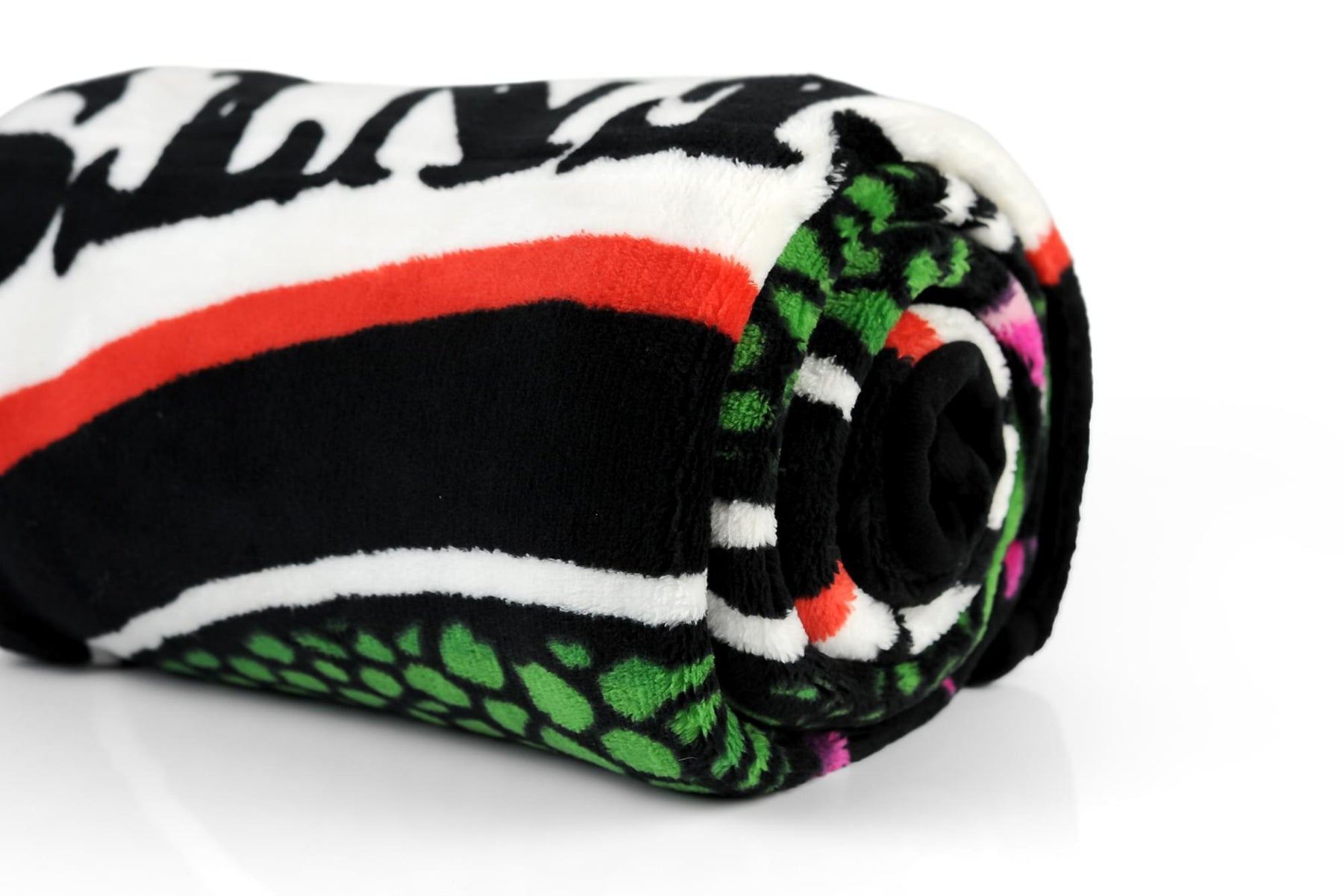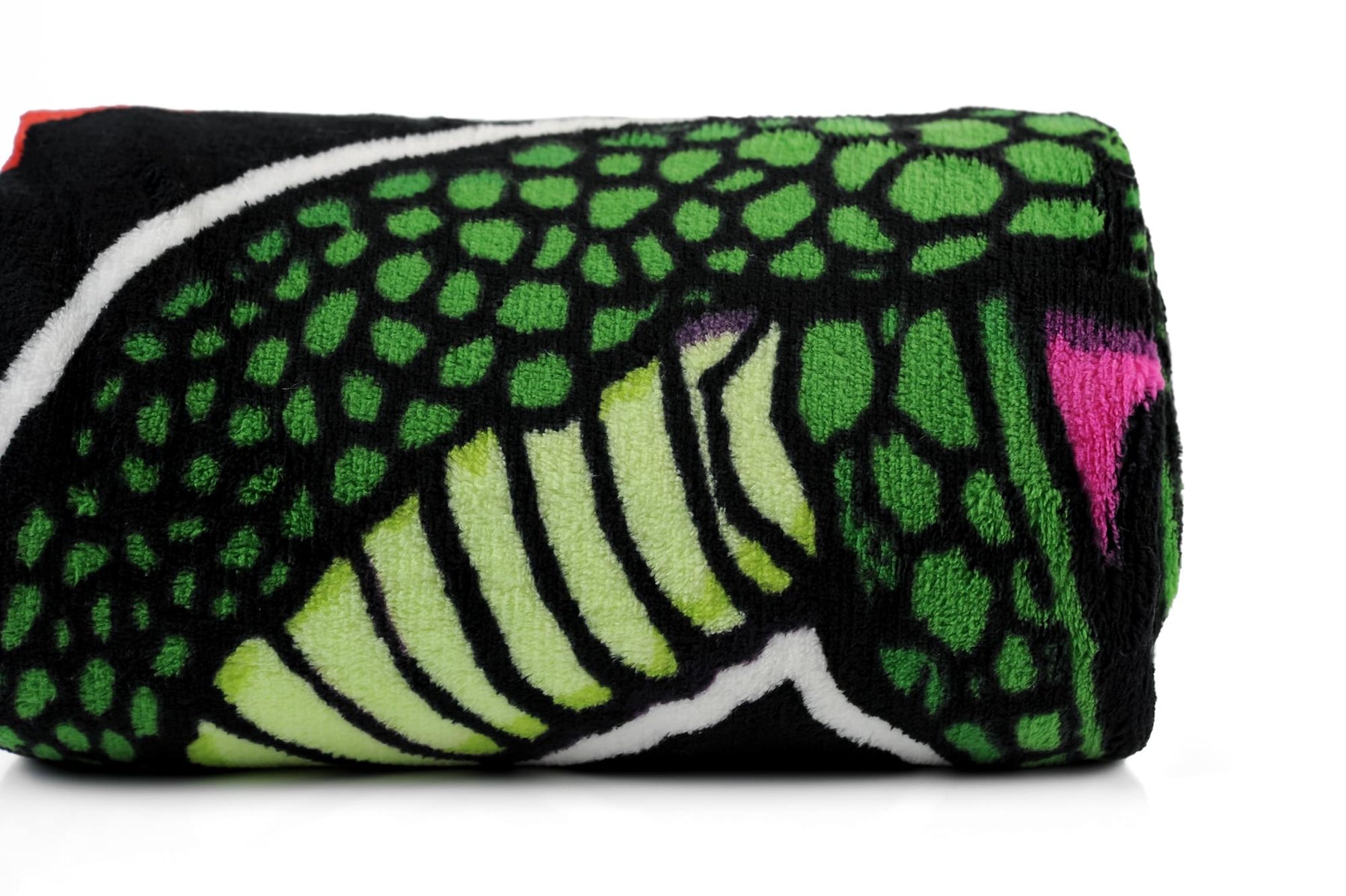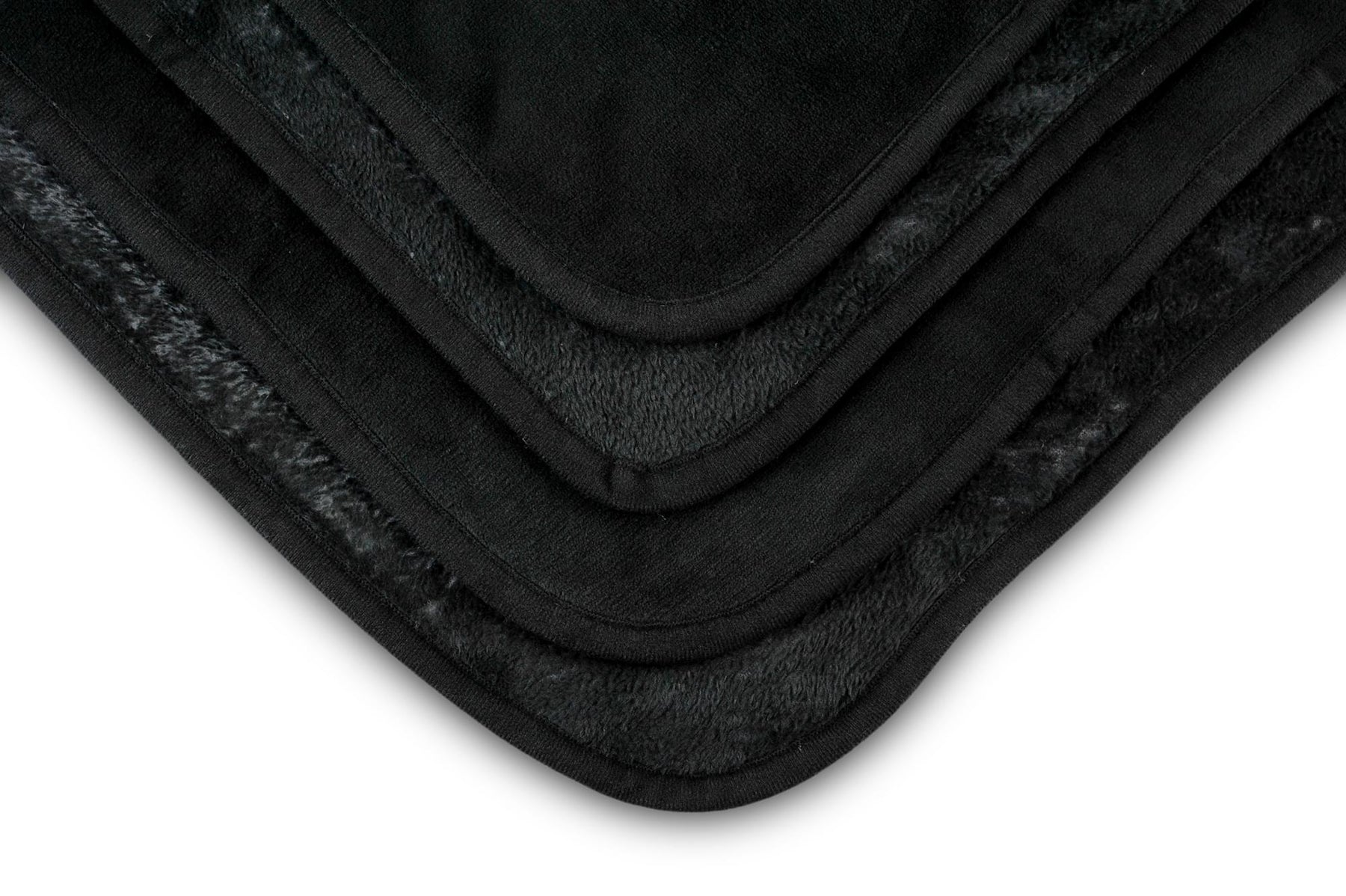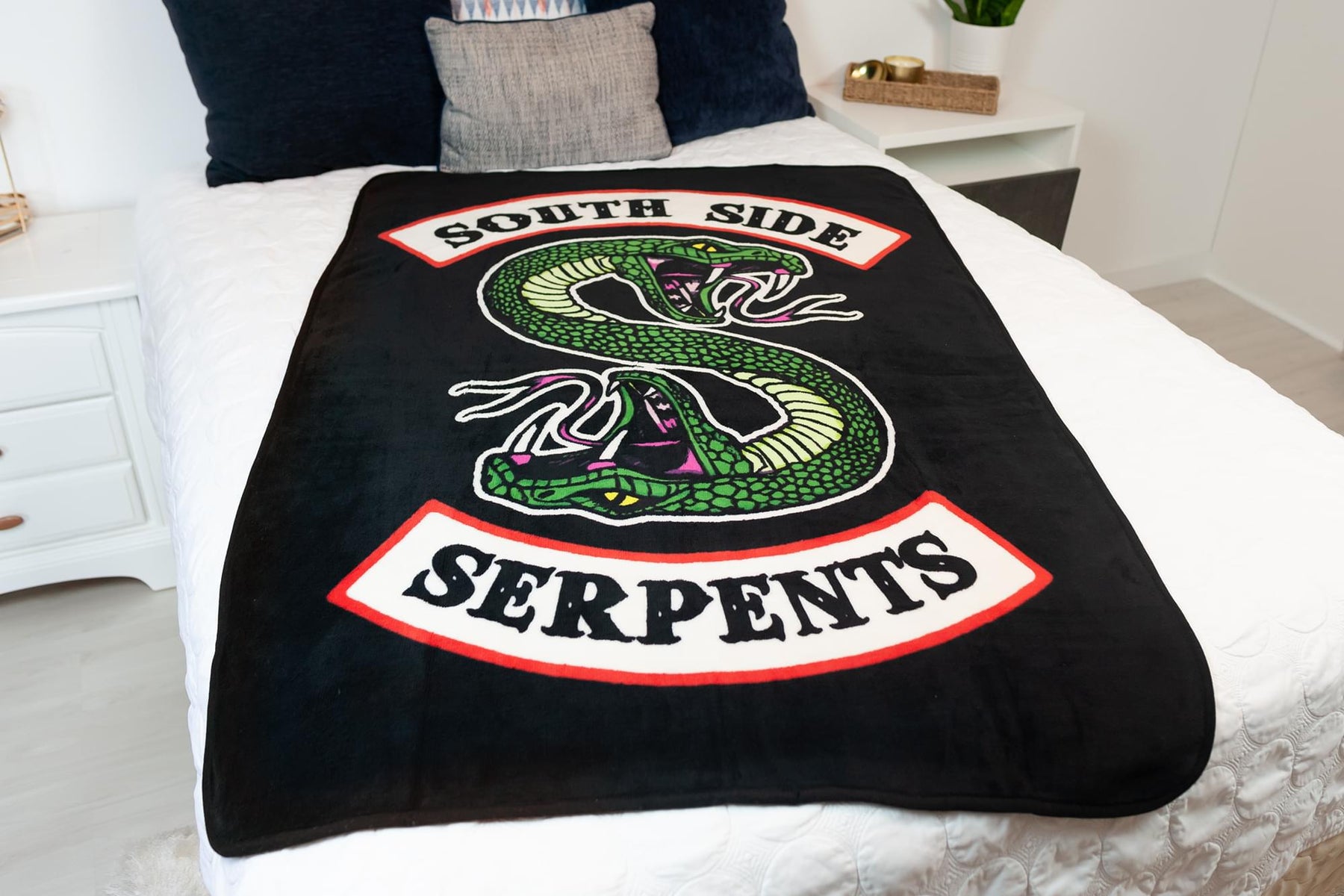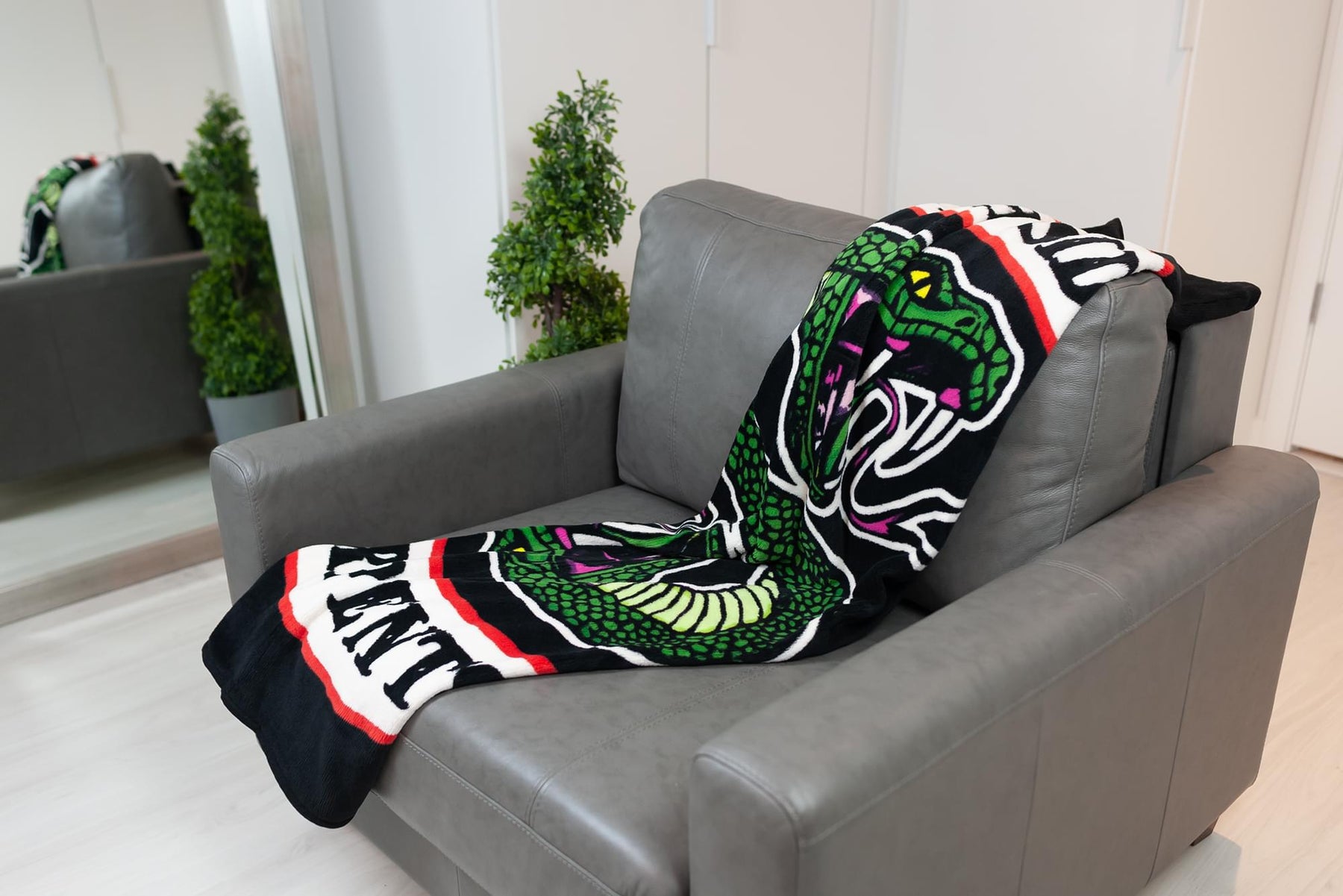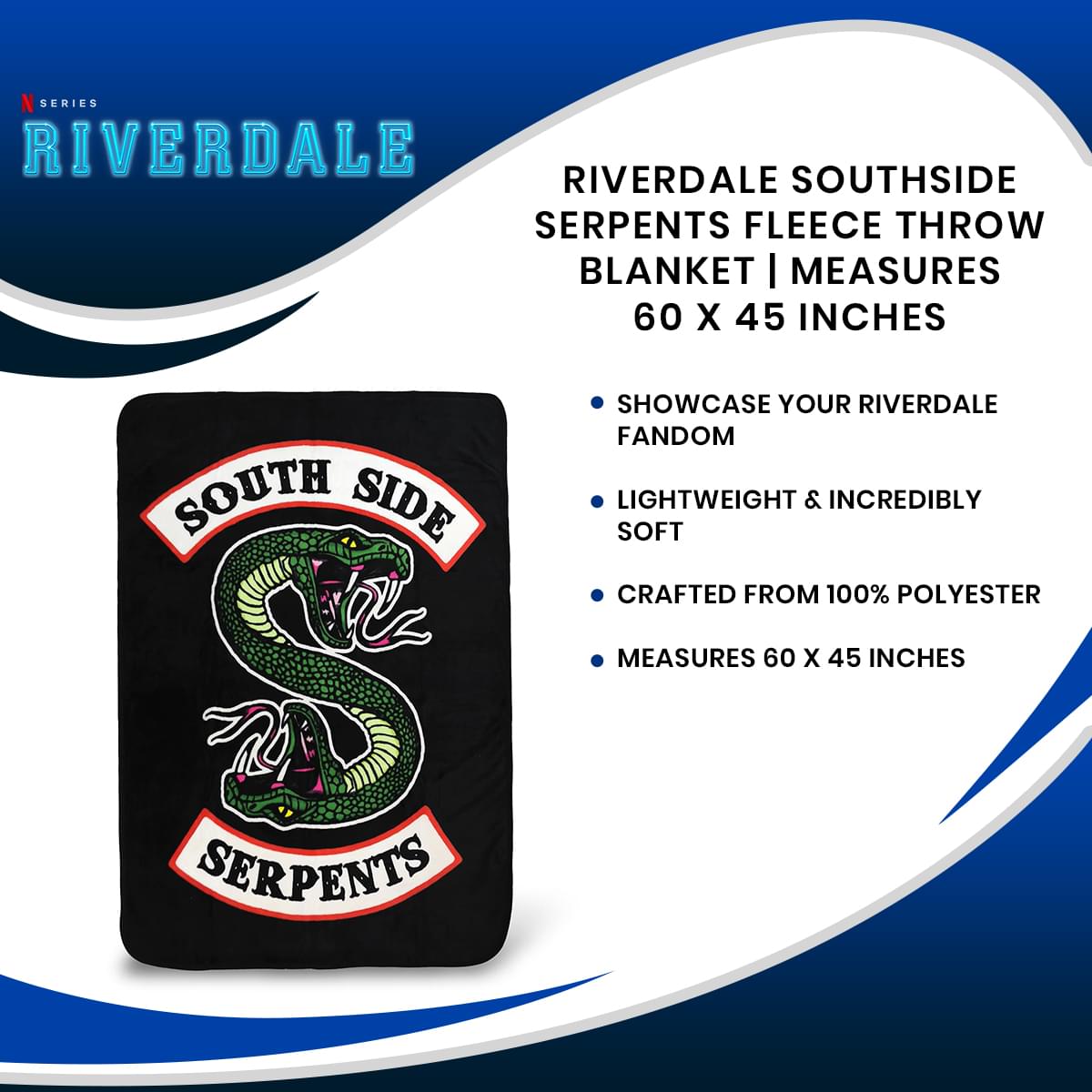 Riverdale Southside Serpents Fleece Throw Blanket | Measures 60 x 45 Inches
WELCOME TO RIVERDALE'S ELITE: Sporting their Serpent jackets, the Southside Serpents are close-knit gang of toughened criminals who sport loyalty and devotion to one another. This blanket showcases their logo.
BECOME A SOUTHSIDE SERPENT: Don't worry, you won't have to face any rattlesnakes or go through the trials that most have to endure to become a Serpent. This fleece blanket may be just what you need in order to take care of 'The Beast,' however.
MADE FROM QUALITY FLEECE MATERIAL: Crafted from 100% polyester and measuring 60 x 45 inches, the fleece in this Riverdale themed blanket will keep you warm and comfortable while watching your favorite Riverdale episode!
FUN & PRACTICAL: With this warm and comfortable blanket, fans can enjoy their love for the Riverdale anywhere! This blanket makes a wonderful throw piece for couches, chairs, and beds - perfect for flaunting your Riverdale fandom!
OFFICIAL RIVERDALE COLLECTIBLE: Perfect for any Riverdale fan, this officially licensed collectible will make a wonderful gift or addition to any collection of Riverdale favorites! Grab your Southside Serpents blanket today!
THE MERCILESS SOUTHSIDE SERPENTS

Often referred to like a gang of dangerous criminals, the Southside Serpents are a band of petty thieves and drug dealers residing in the Riverdale area. Led by Jughead Jones and his father, this band of misfits adopts a ruthless initiation ceremony that allows prospects to prove their grit and loyalty. Once you're a Southside Serpent, you're expected to defend one another to death. Fortunately for us, this fleece blanket allows us to only celebrate our love for Riverdale without sending us through any deadly trials. Flaunt your love for the series and grab a Southside Serpents blanket today!

SHOW YOUR SOUTHSIDE SERPENTS TOUGHNESS

Let your environment speak for you when it comes to your personal likes and interests in entertainment by filling your home with the things you love! Fans of the Riverdale series will absolutely go crazy for this large Southside Serpents throw blanket featuring the logo from the dangerous Riverdale gang! Officially licensed, this soft blanket is crafted from 100% polyester and is designed to be the ultimate addition to any Riverdale fan's collection! Grab this blanket for yourself or the Riverdale fan in your life today!