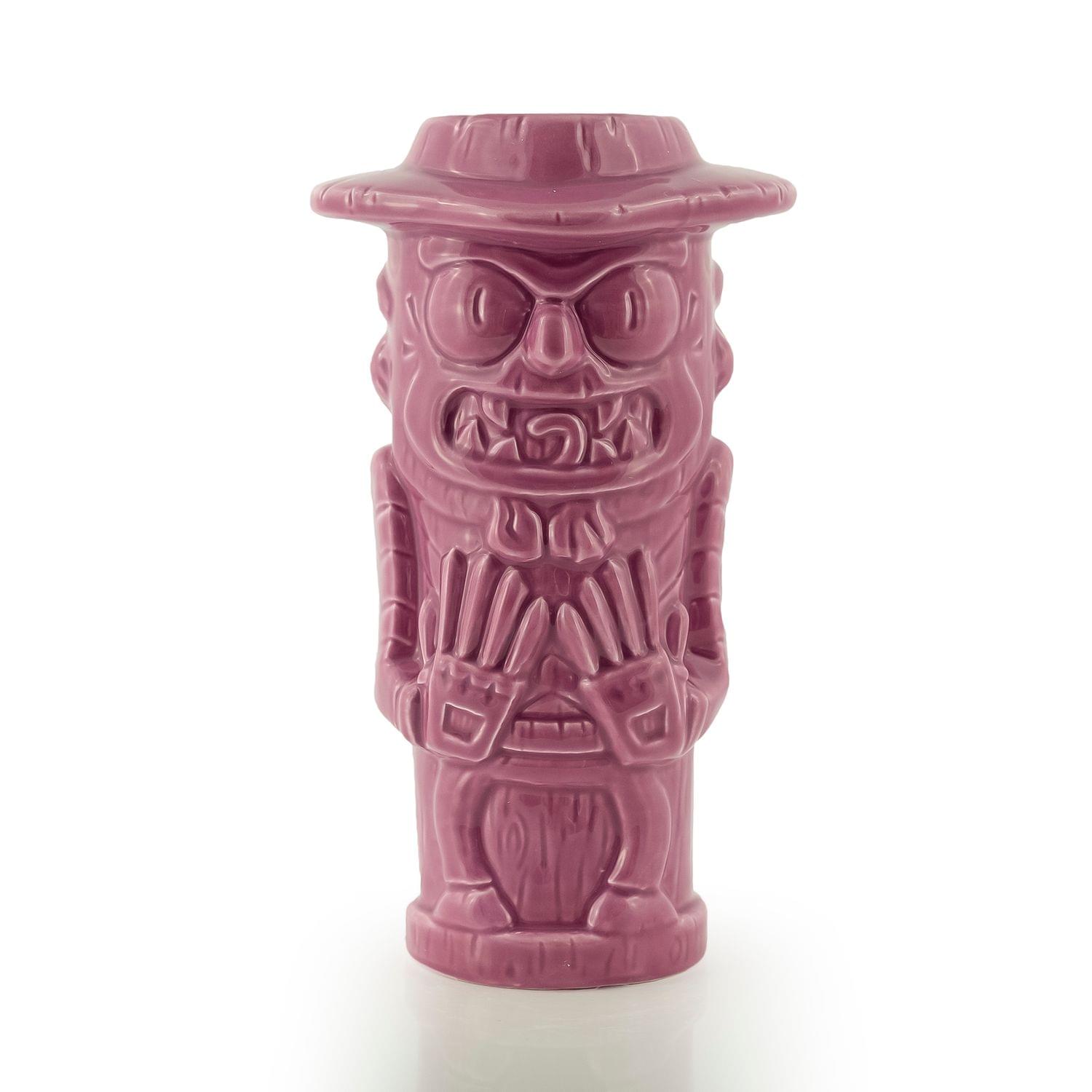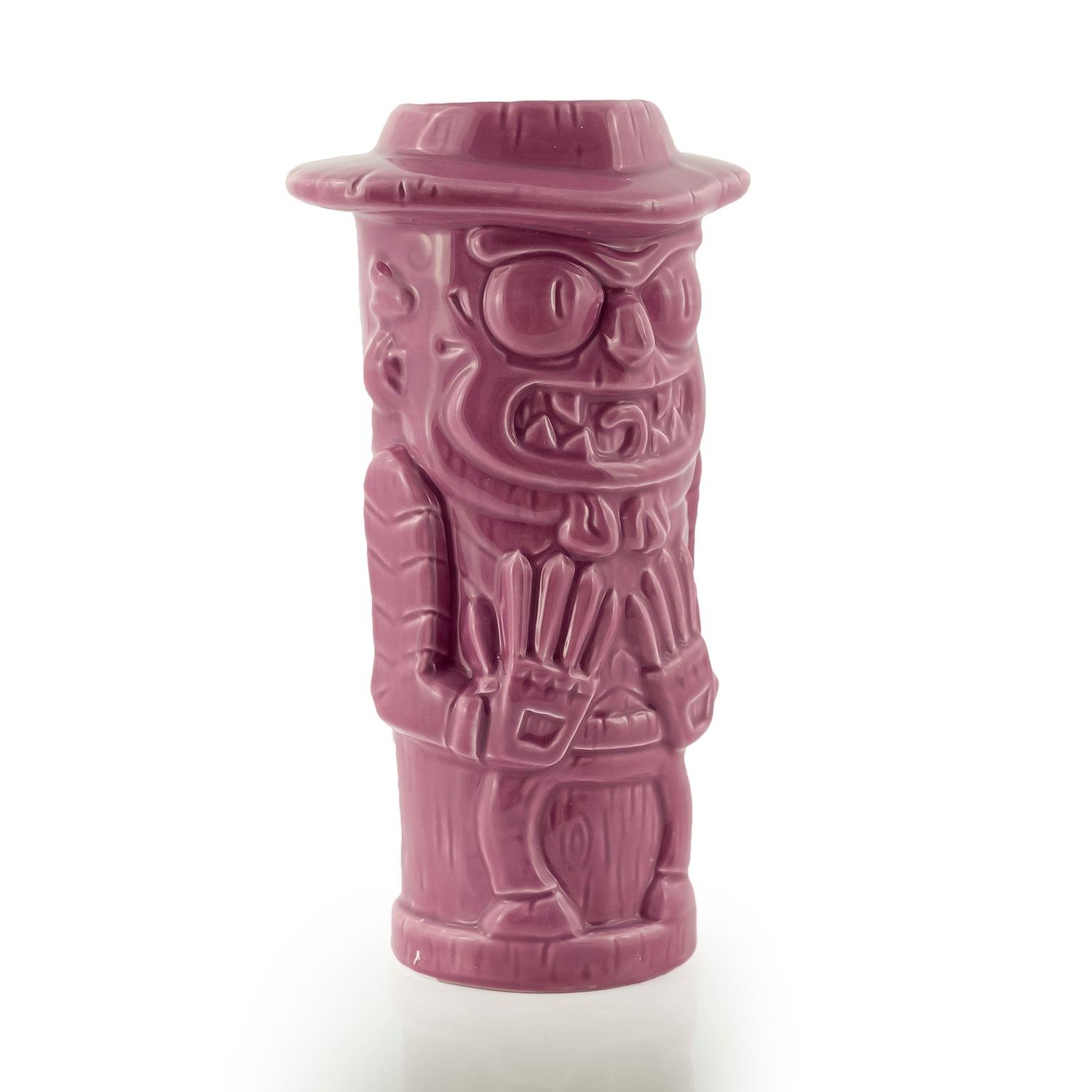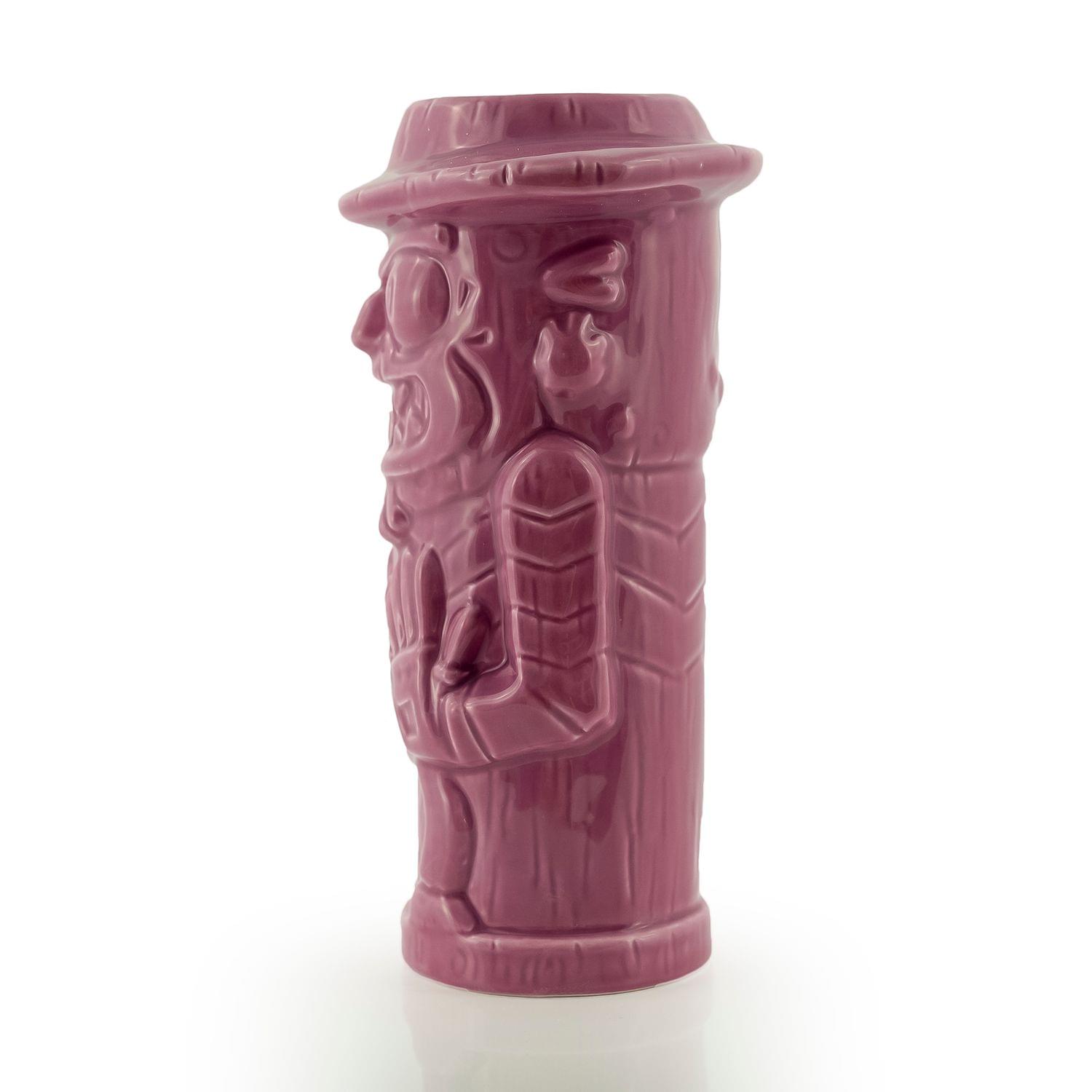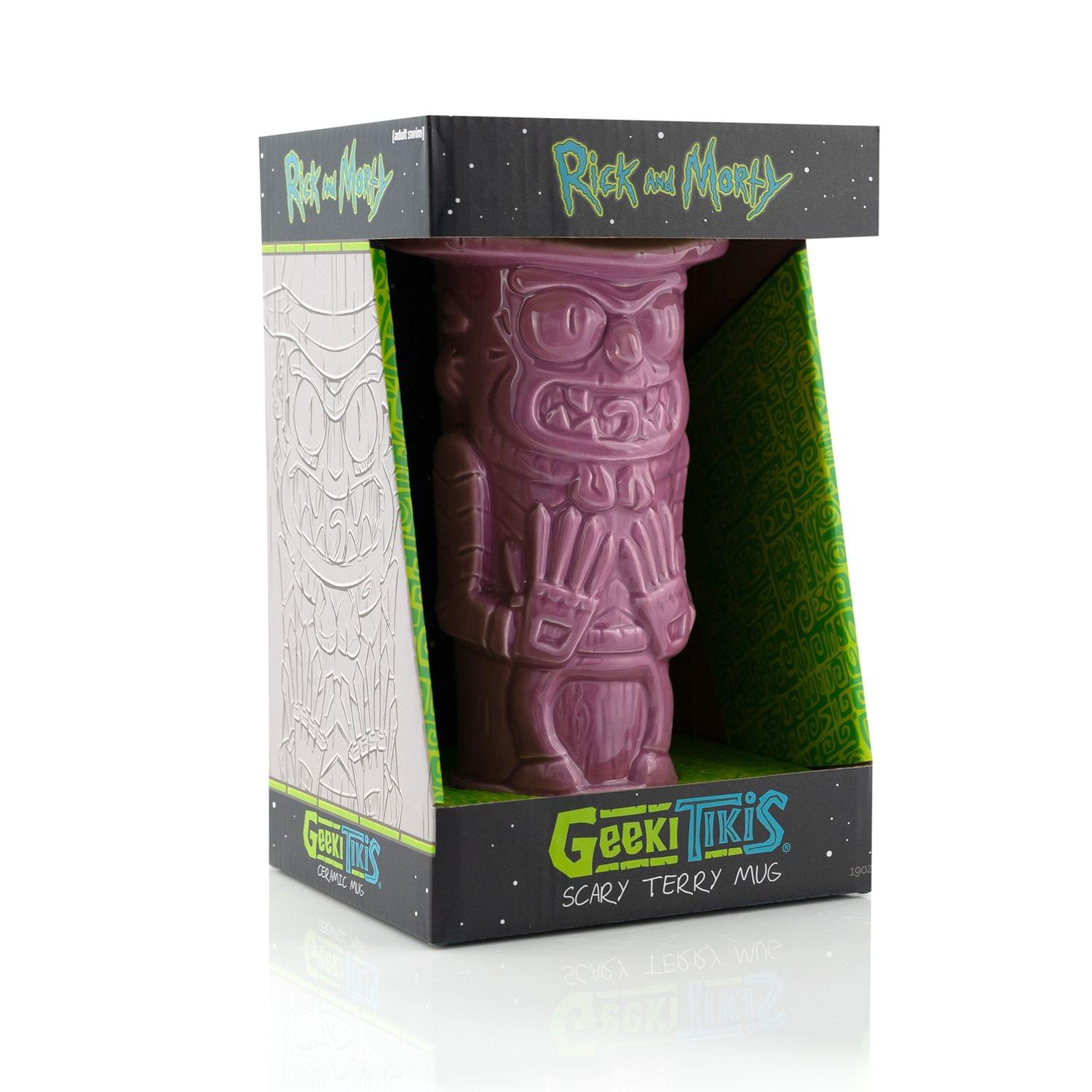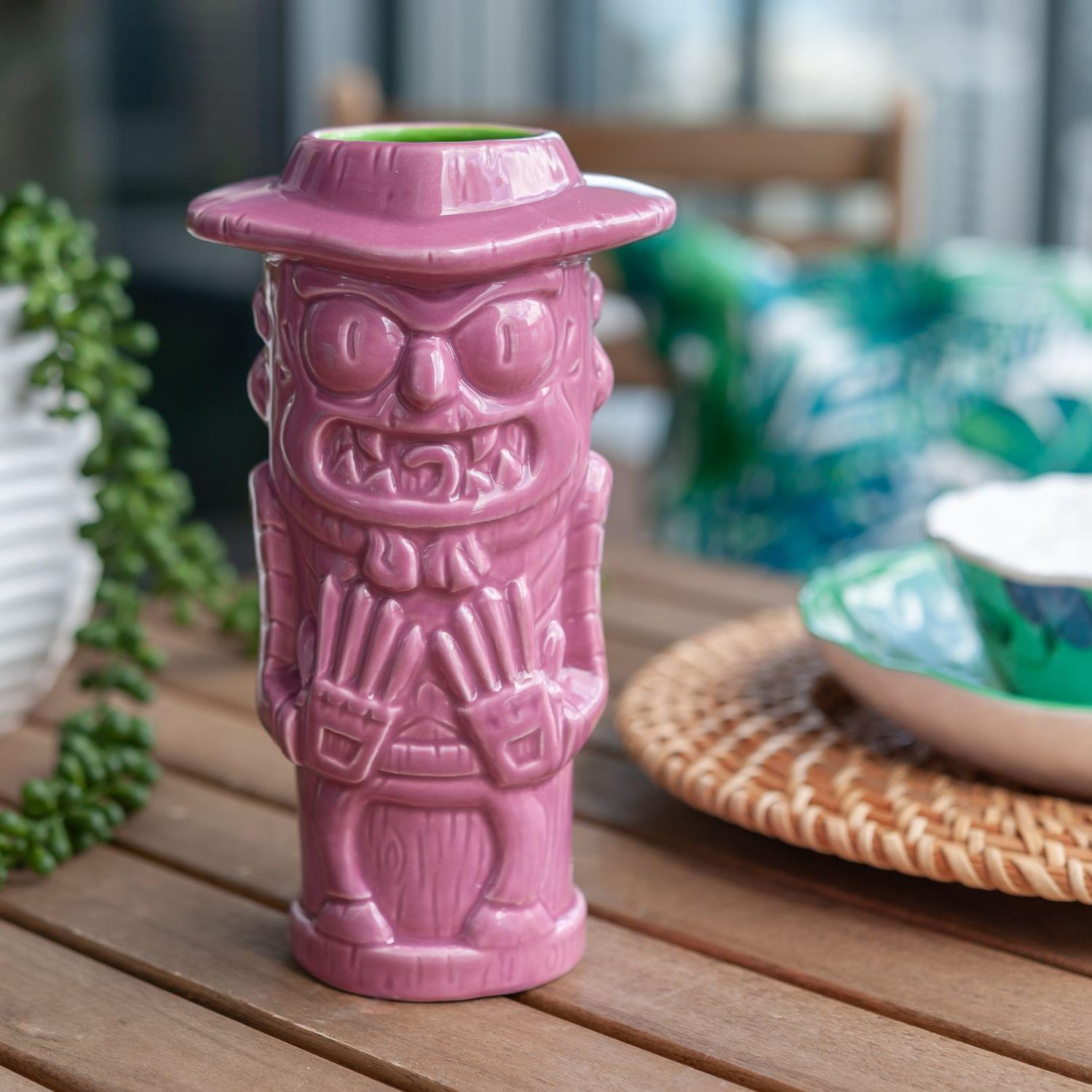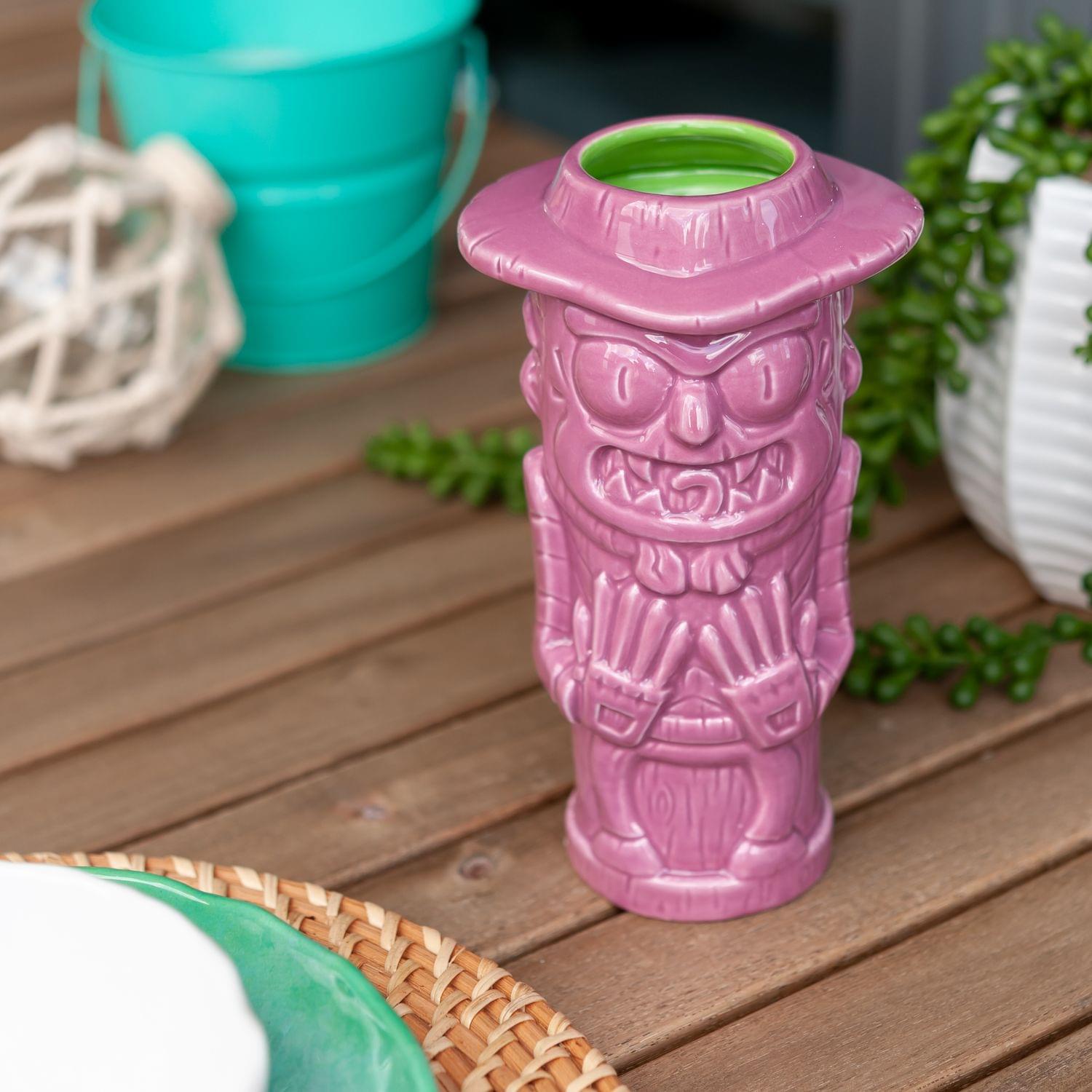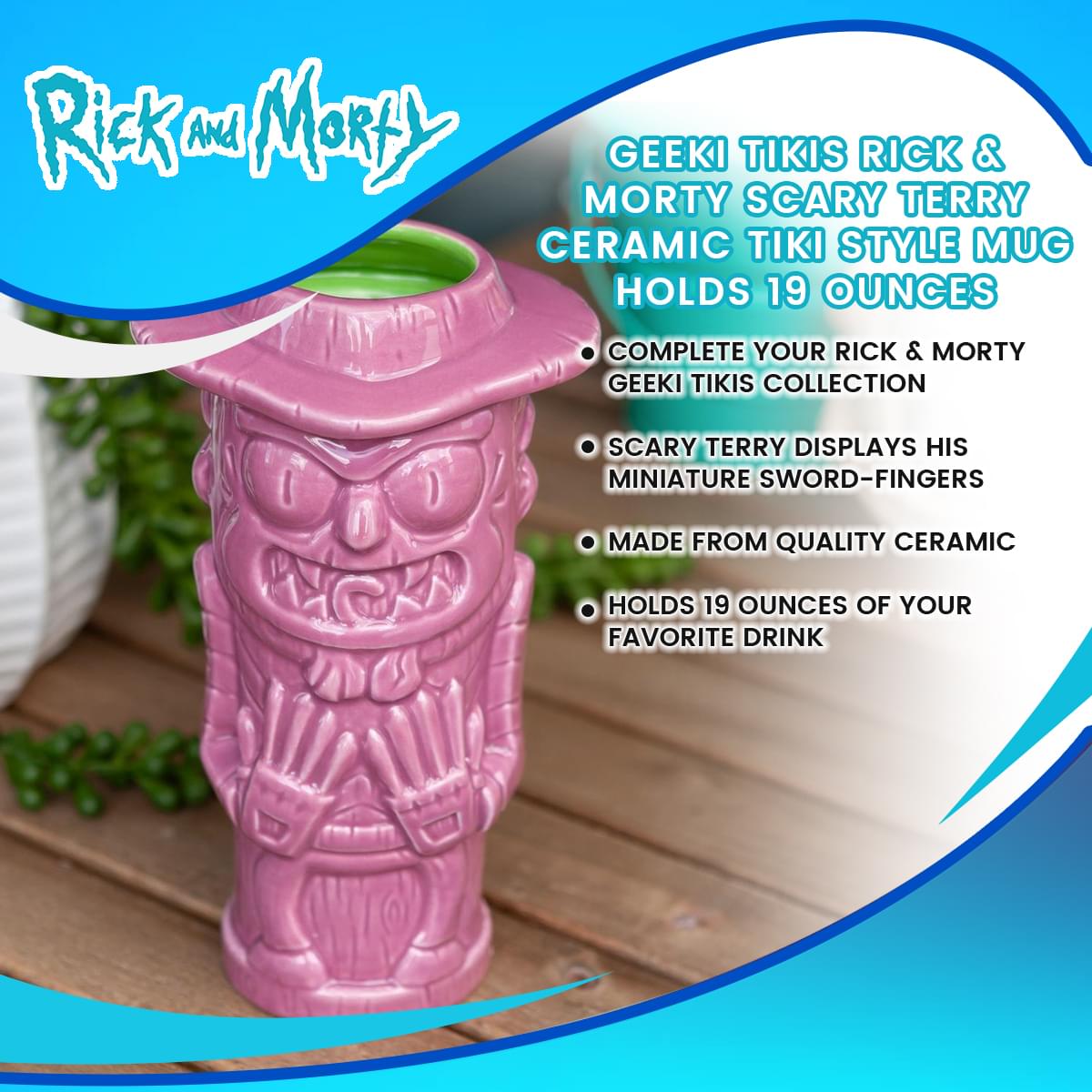 Geeki Tikis Rick & Morty Scary Terry | Ceramic Tiki Style Mug | Holds 19 Ounces
TURN YOUR NIGHTMARE INTO A DREAM: Scary Terry is a nightmare haunting ghoul who quickly turns into a fan-favorite character as he helps Rick & Morty. Leave your nightmares behind and get this dreamy Scary Terry Geeki Tikis mug!
TIKI MUGS ARE SACRED: Tiki mugs are a popular commodity among those who enjoy a fun and refreshing drink. Scary Terry is a must-have in the Rick & Morty community and is now apart of the Geeki Tikis family of collectible bar mugs!
MORTY TESTED, RICK APPROVED: This collectible tiki mug is crafted from a durable ceramic material and built to last. This Scary Terry tiki is microwave safe and top shelf dishwasher safe!
EVERYONE'S FAVORITE RICK & MORTY CHARACTER: With a ceramic build and a 19-ounce capacity, Scary Terry is the perfect drinking cup for any type of brew or mixed drink! Enjoy a Mai Tai or Pina Colada with Scary Terry!
RICK & MORTY ENTER THE TIKI-VERSE: Each Geeki Tikis mug is designed to bring your favorite hobbies together; mixed drinks and Rick & Morty! This Scary Terry mug is officially licensed and perfect for any tiki mug collection!
WELCOME TO YOUR TIKI NIGHTMARE
Haunting the dreams of those in the Rick & Morty universe, Scary Terry thrives off making your worst nightmares more than just a dream. In the series however, Rick & Morty manage to befriend the character that Rick describes as a legally safe 80's horror movie knockoff with miniature swords for fingers. Scary Terry decides to help Rick & Morty further their adventures and is now viewed as a fan-favorite character! Now you can have a nightmare stealing friend of your own with this Geeki Tikis Scary Terry tiki mug! With a 19-ounce capacity, Scary Terry is perfect for loading up on your favorite drink and binge watching your favorite Rick & Morty episodes. Grab yours today!

OFFICIAL GEEKI TIKIS COLLECTIBLE MUGS
Combining the popular fashion of tiki mugs with amazing pop culture icons, Geeki Tikis has created a product line for geeks, nerds, and super-fans to enjoy their favorite drinks with their favorite characters! Made from a durable quality ceramic, each mug is designed to deliver stunning details while also being durable enough to quench your thirst round after round! Enjoy the magic of Geeki Tikis mugs and collect the complete set of your favorite series!