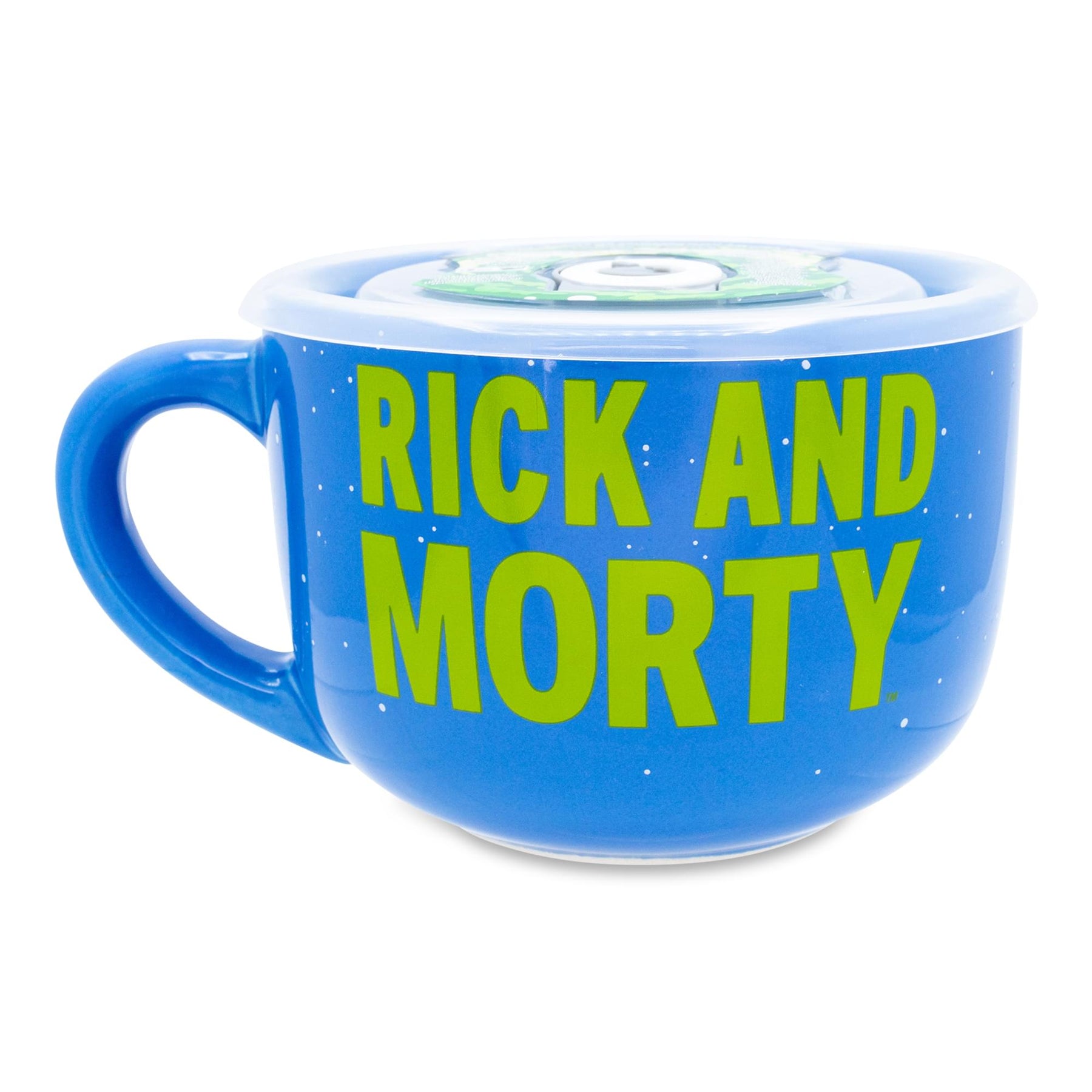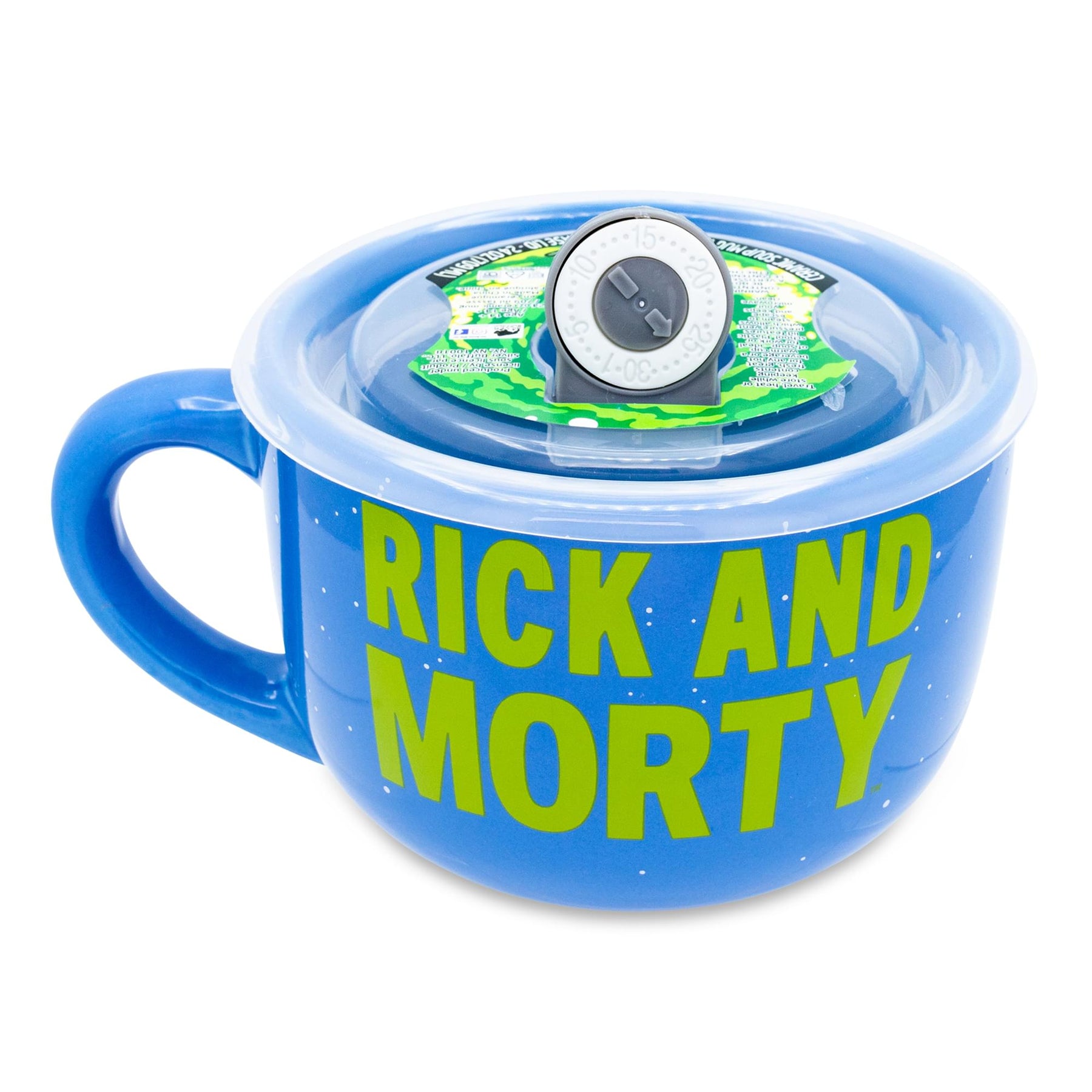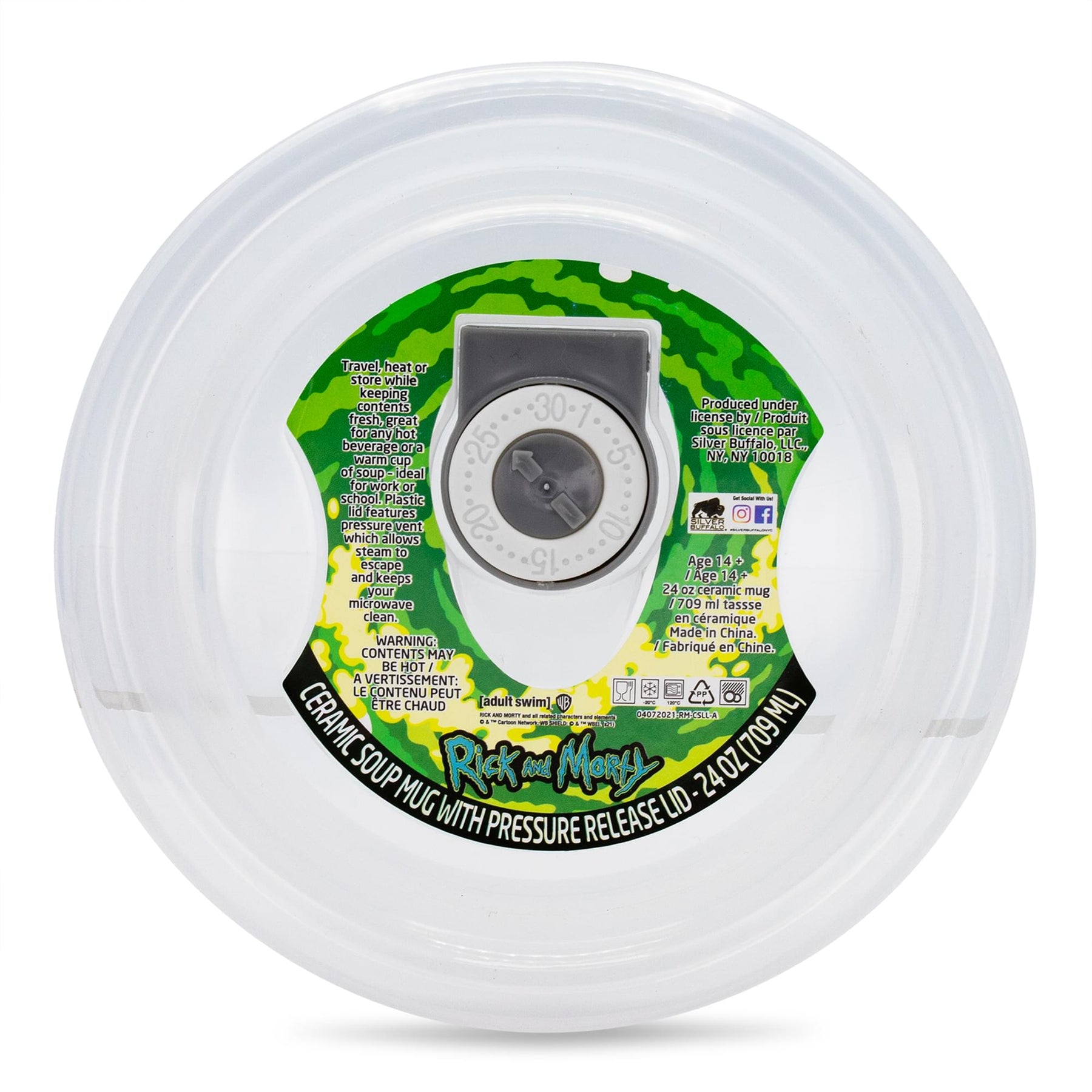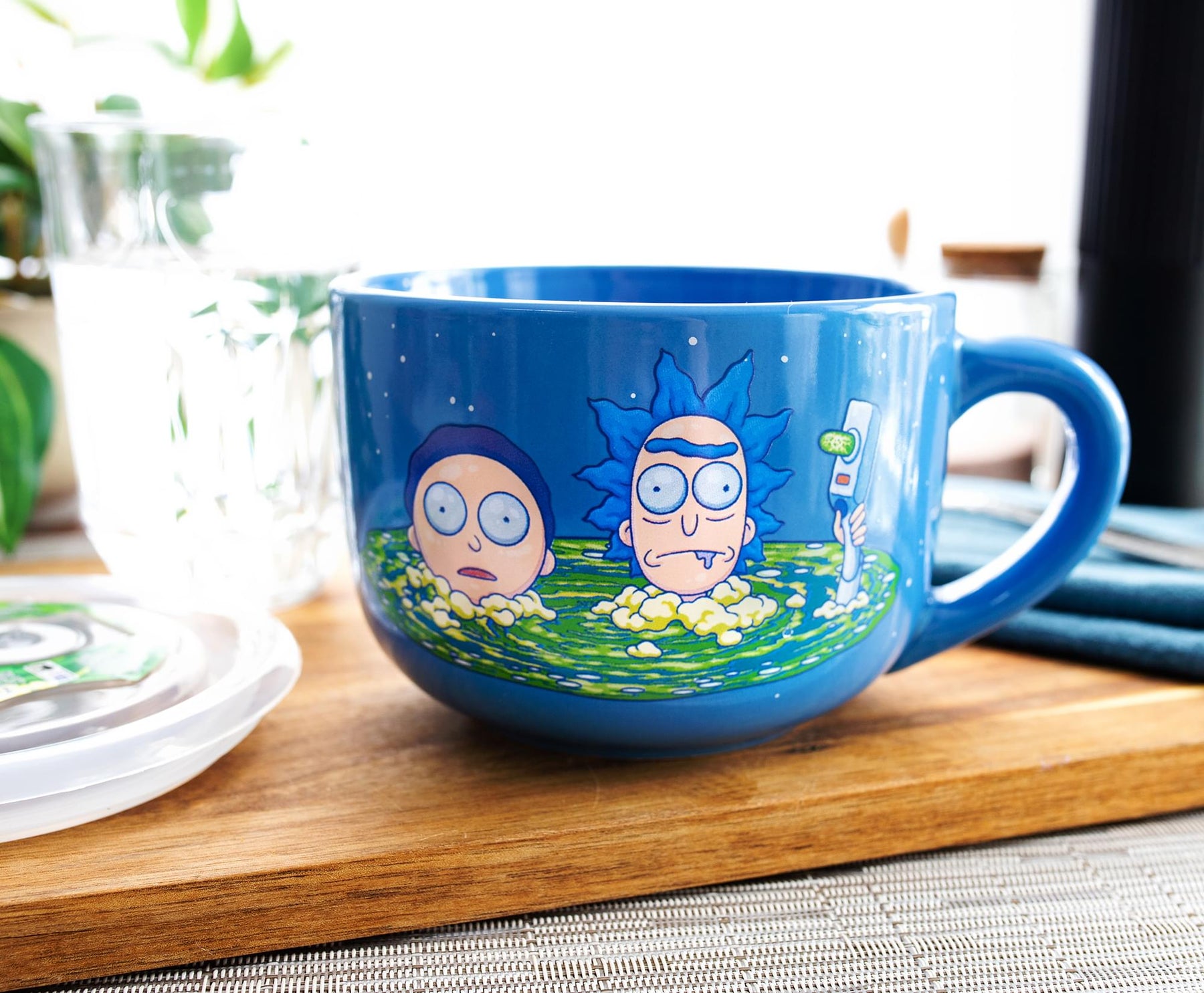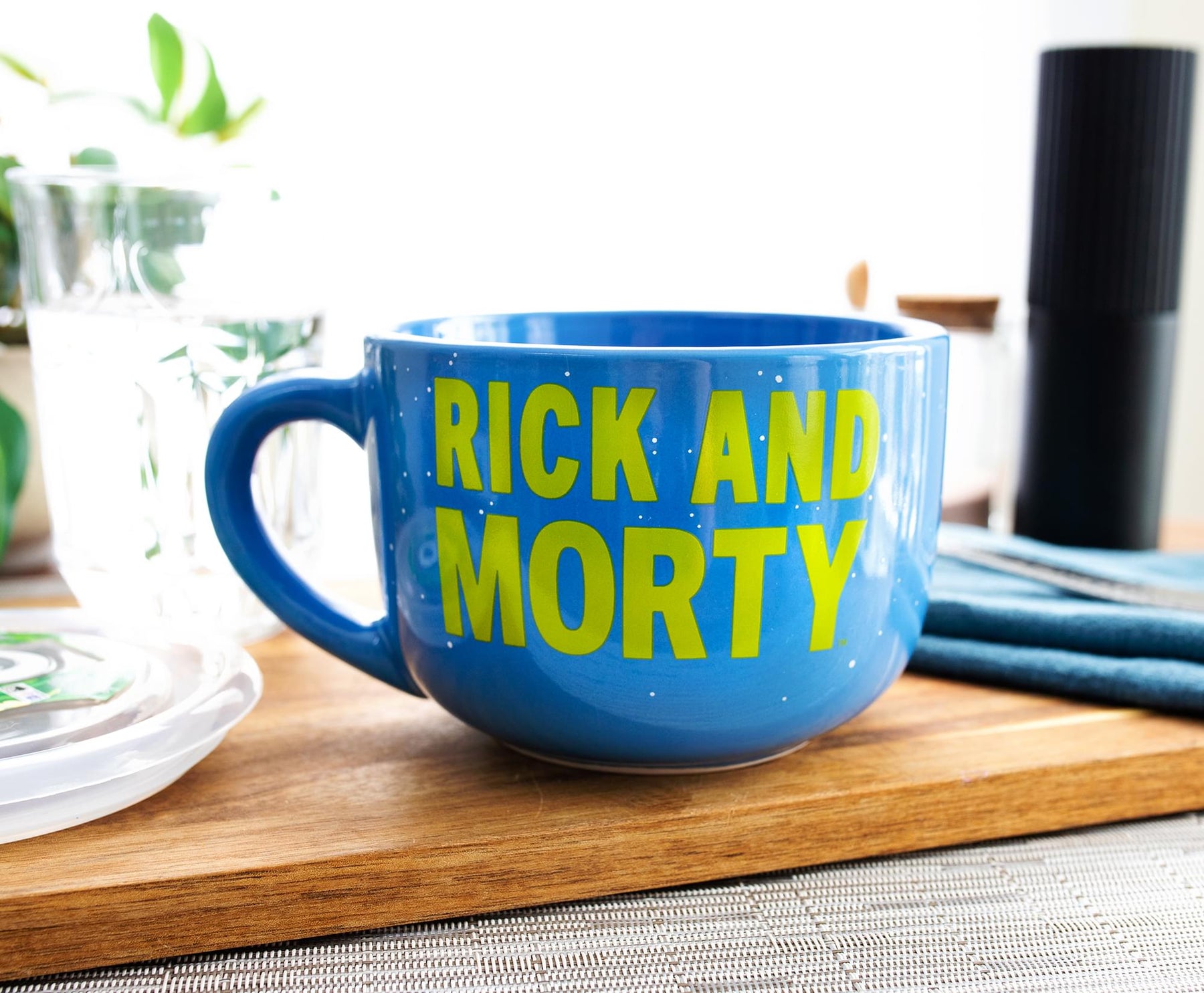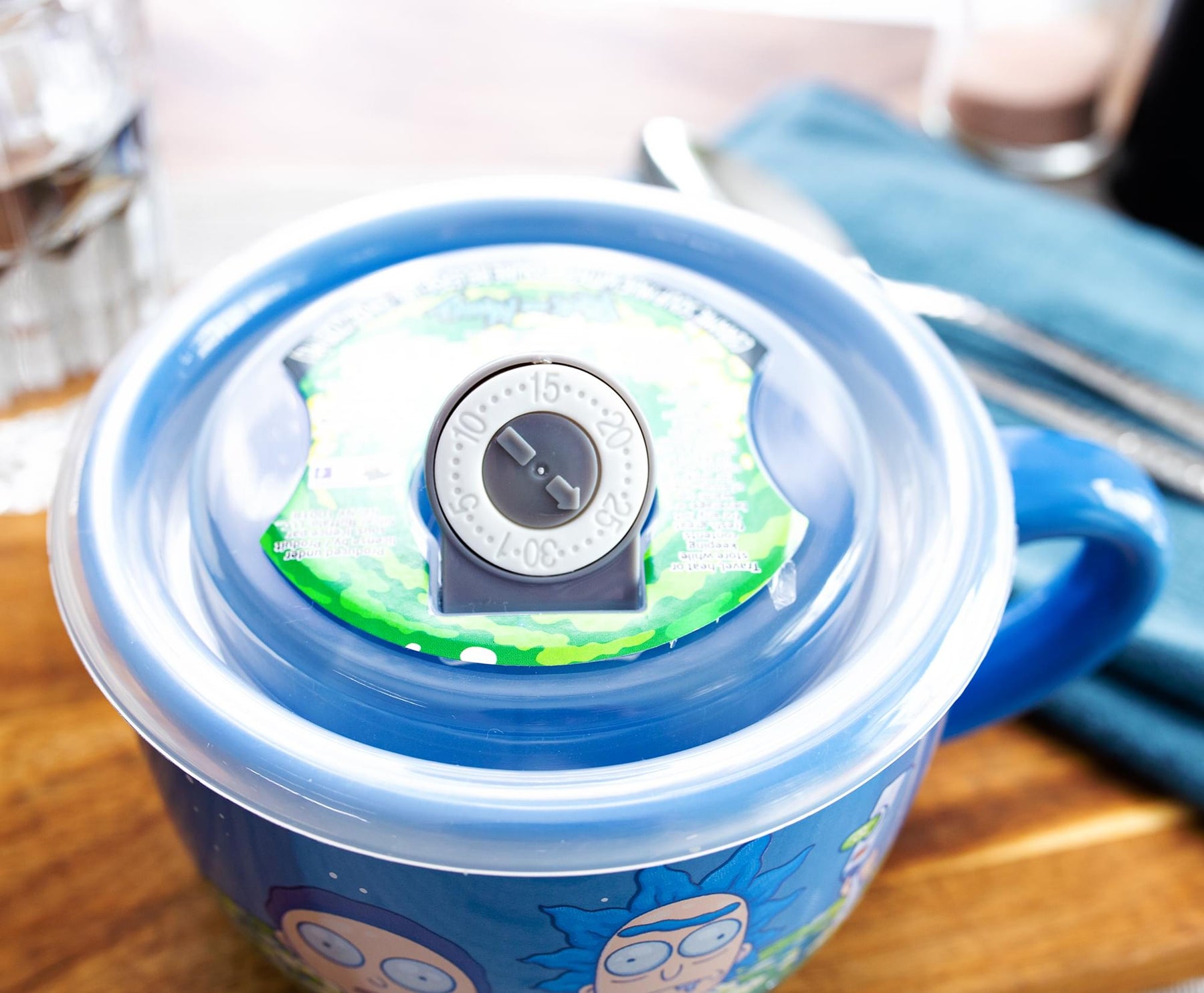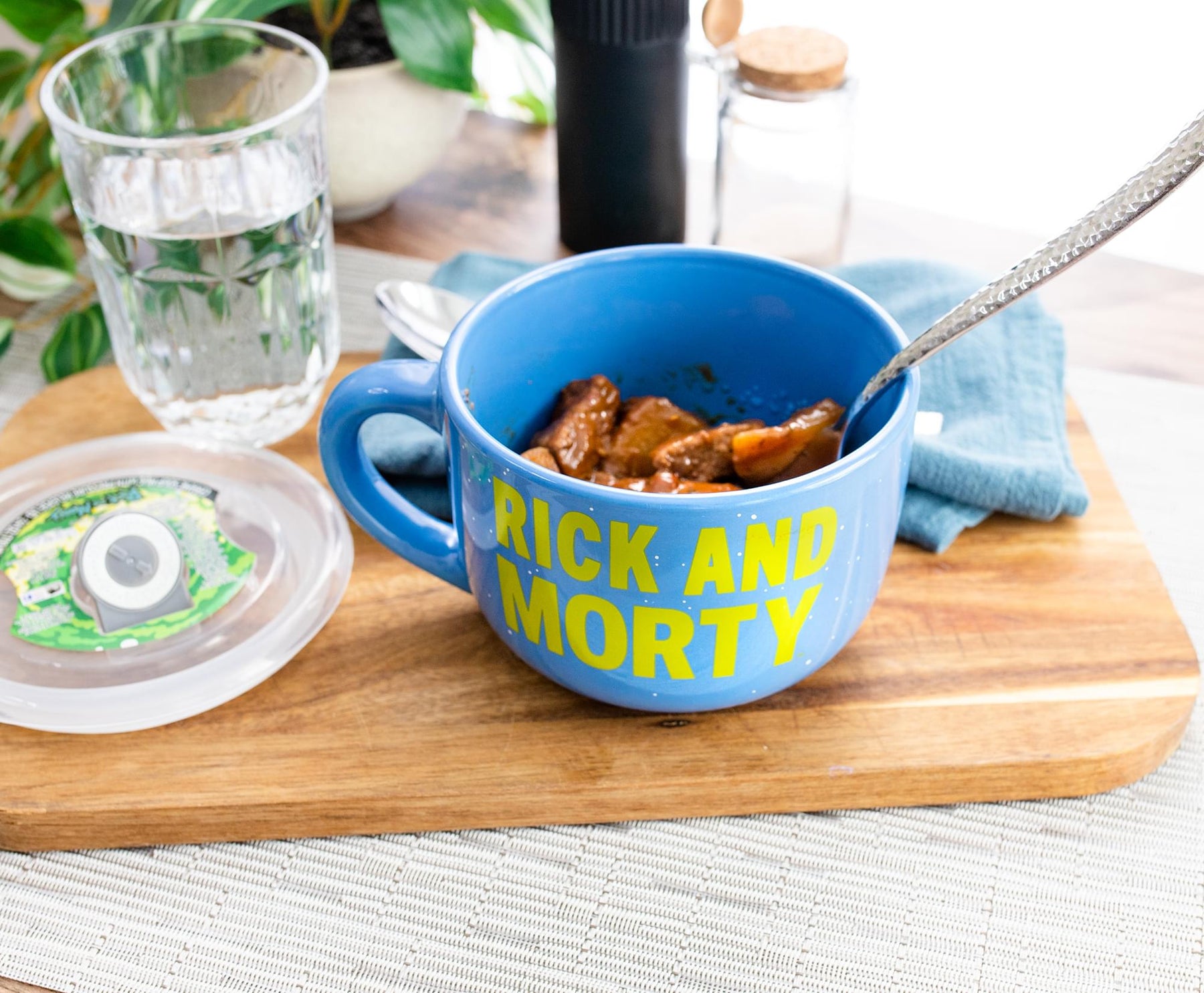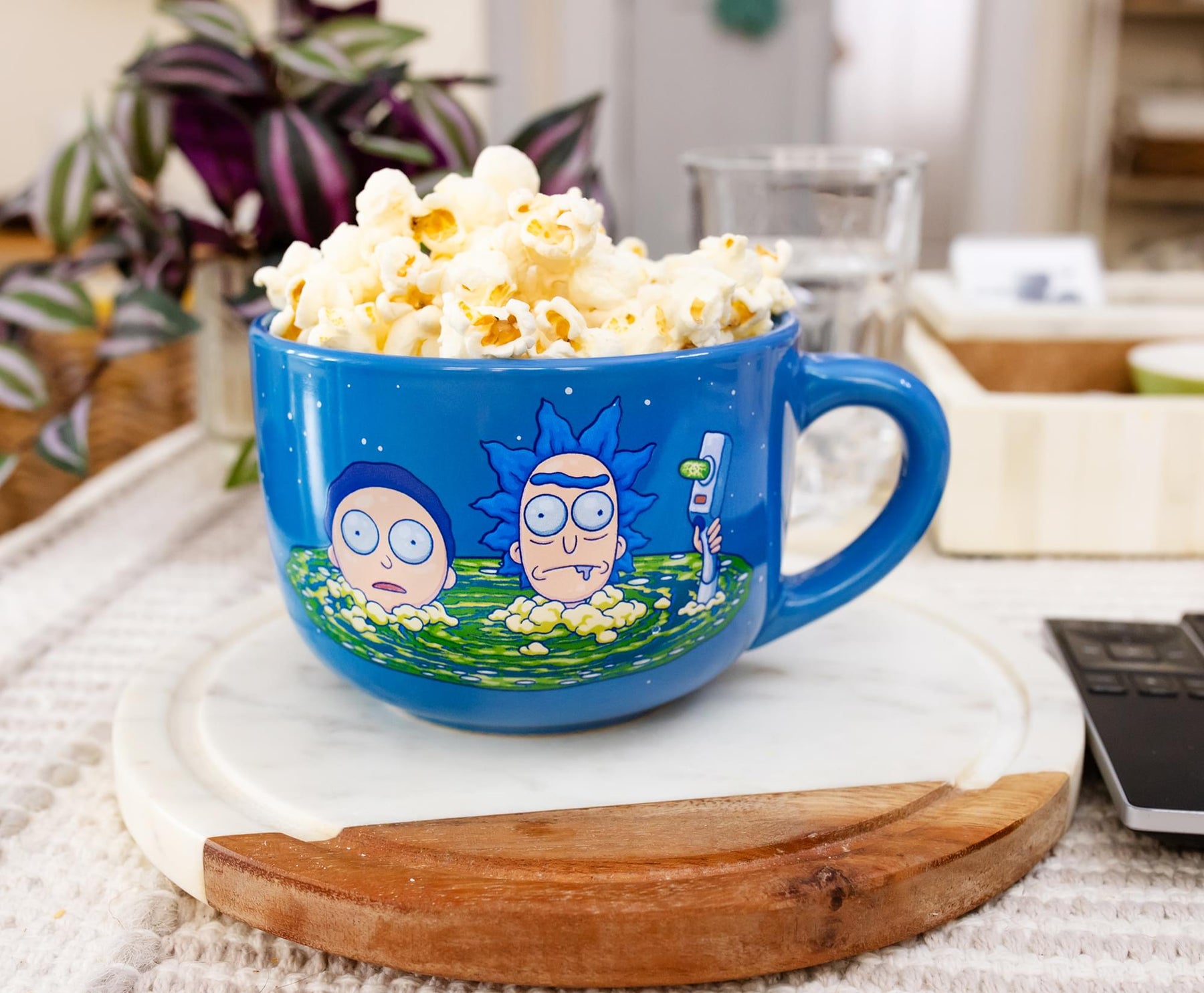 Rick and Morty Portal Heads Ceramic Soup Mug With Lid | Holds 24 Ounces
THINK LIKE A MAD GENIUS: Things are about to get weird, broh. Pulled straight from a portal of unknown origins, this Rick and Morty ceramic soup mug will make your next intergalactic escapade even stranger.
WUBBA LUBBA DUB-DUB: You never know what flavors the universe holds. This blue coffee mug features the curious heads of Rick and Morty as they peek out of a portal, getting a sneak peek at their next bizarre adventure.
SHARE YOUR SNACKS FOR SCIENCE: When you're running low on energy, get a little interdimensional boost from this large mug-turned-bowl. Holds approximately 24 ounces of your favorite Earthly snacks or treats from all around the cosmos.
MEETS TIME TRAVEL STANDARDS: Made of high-grade ceramic, this BPA-free soup mug is perfect for all your intergalactic adventures. Comes with a removable plastic vented lid. Suitable for both microwave and top-rack dishwasher.
OFFICIAL RICK AND MORTY COLLECTIBLE: Enjoy out-of-this-world concoctions with this officially licensed soup mug featuring Rick and Morty. A must-have for any time-traveler with a strong hankering for something delicious.
JOIN RICK AND MORTY FOR A TASTE OF ADVENTURE
Alternate dimensions got nothing on this soup mug inspired by Rick and Morty.
After another insane science experiment has gone wrong (or so very right), you'll be belching over this Rick and Morty mug-turned-bowl. On this cosmic blue mug, you'll find the mad professor Rick Sanchez with his good-hearted grandson Morty Smith peeking out of a portal they've just made, bathed in eerie green energy.
FOR THE INTERDIMENSIONAL TRAVELER WHO IS FEELING SNACKY
Are you glip-glops craving anything special? Let the time-traveling duo bring the good eats to you. We put our noggins together and calculated that this large mug doubling as a bowl gives you the perfect serving needed to fuel your wildest escapades across the universe. (You can thank us later.)
Bring some scientific flavor to your timeline with officially licensed drinkware inspired by the world(s) of Rick and Morty.
CARE INSTRUCTIONS
Easy care
Top-rack dishwasher safe
Microwave safe
Read All About It on Our Blog
Trending Geek