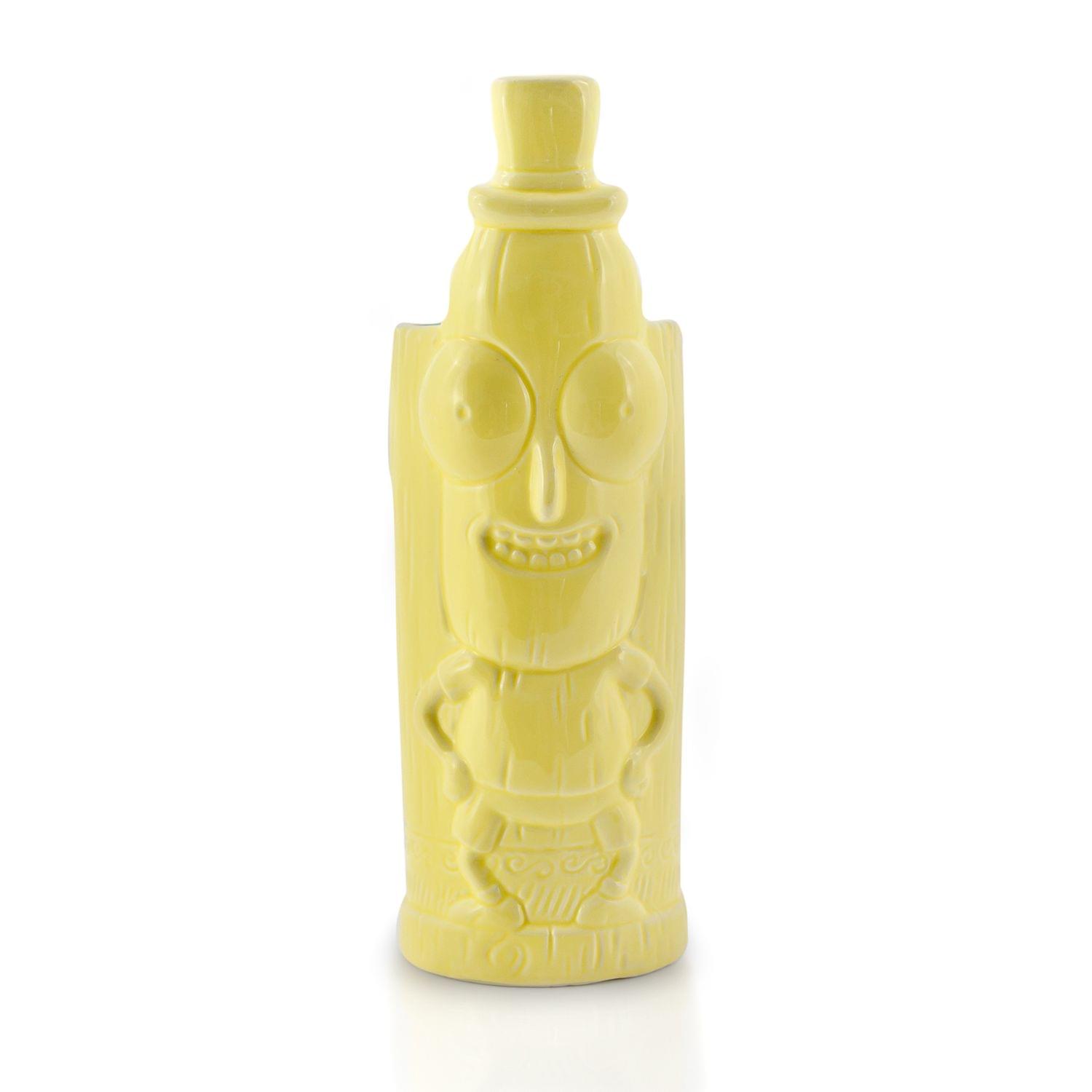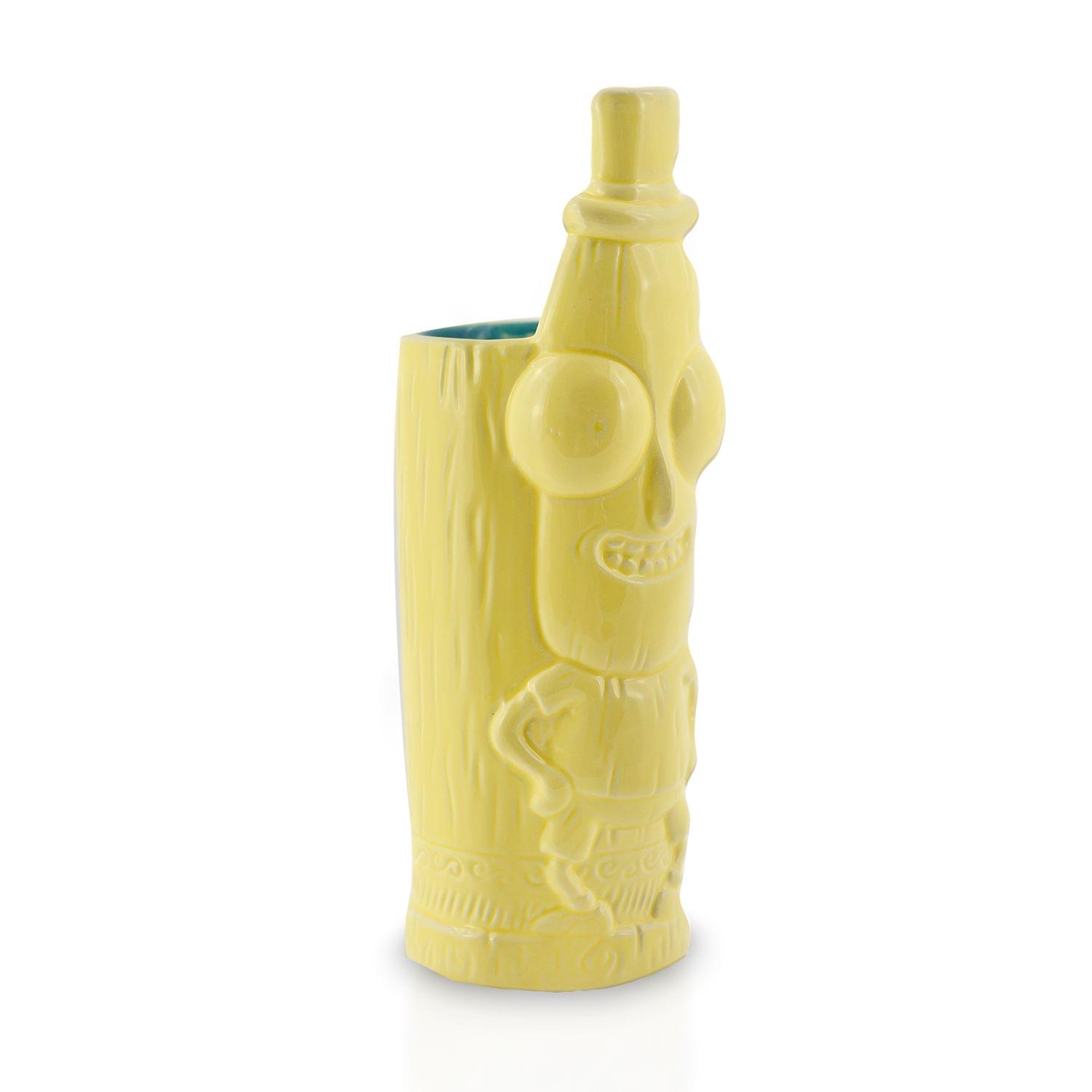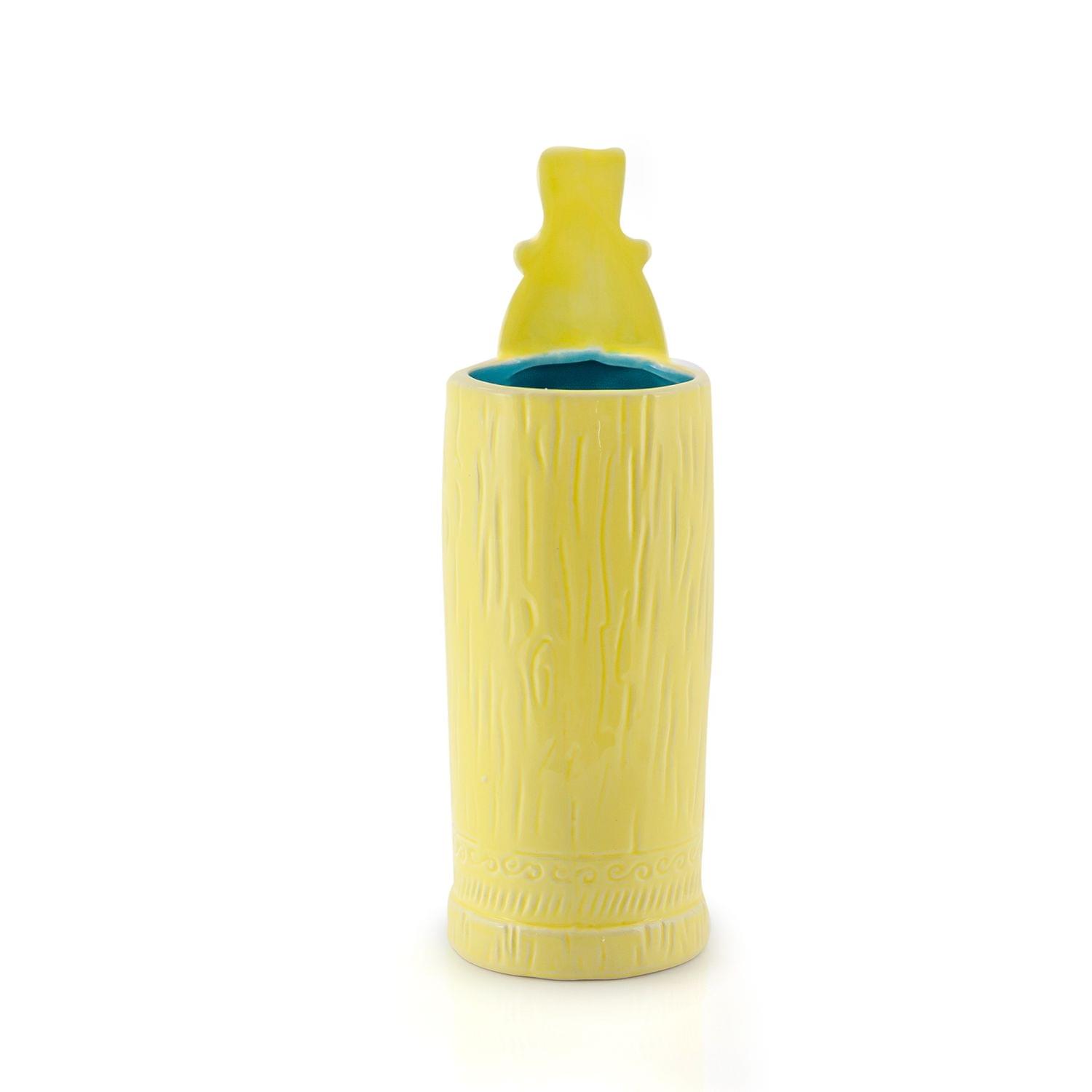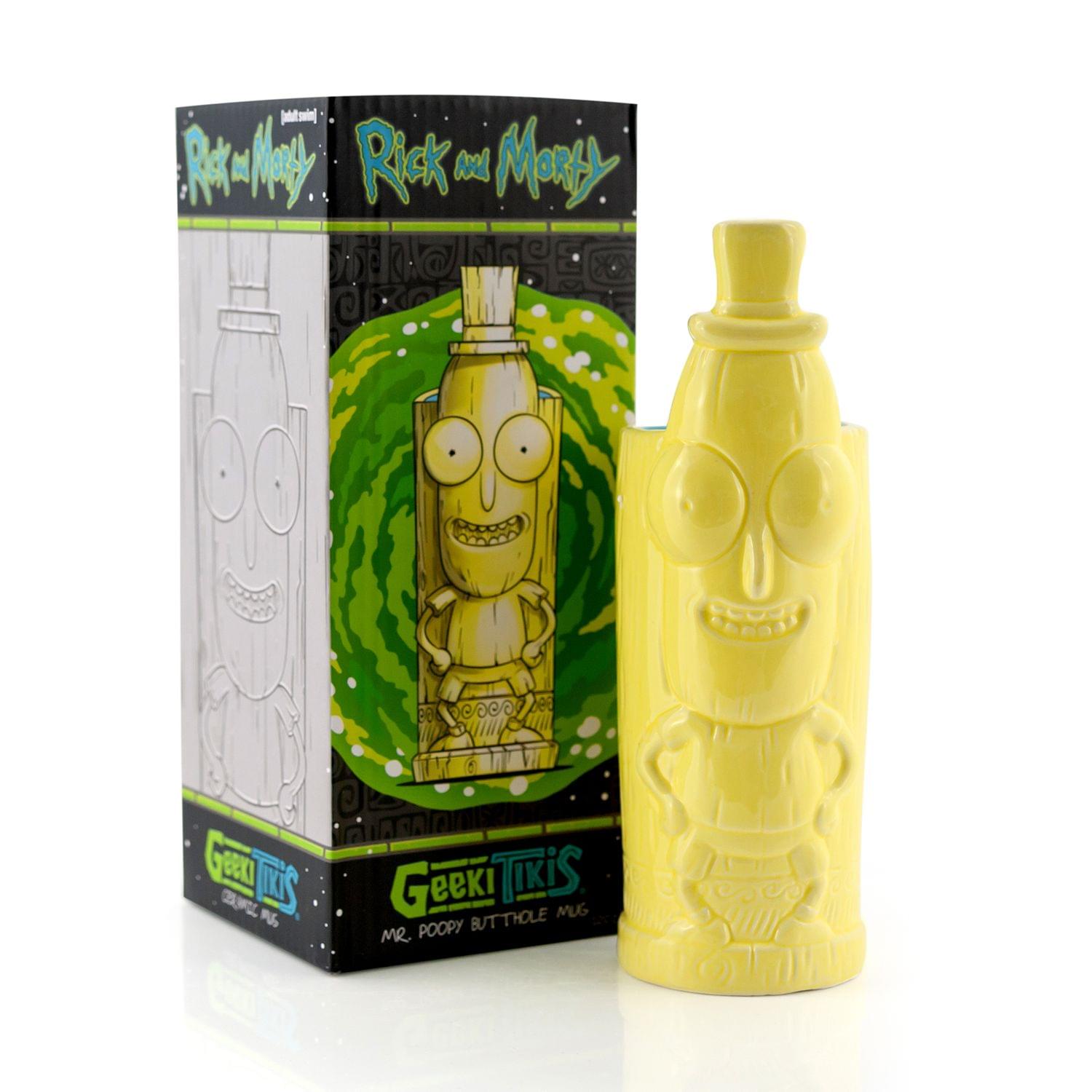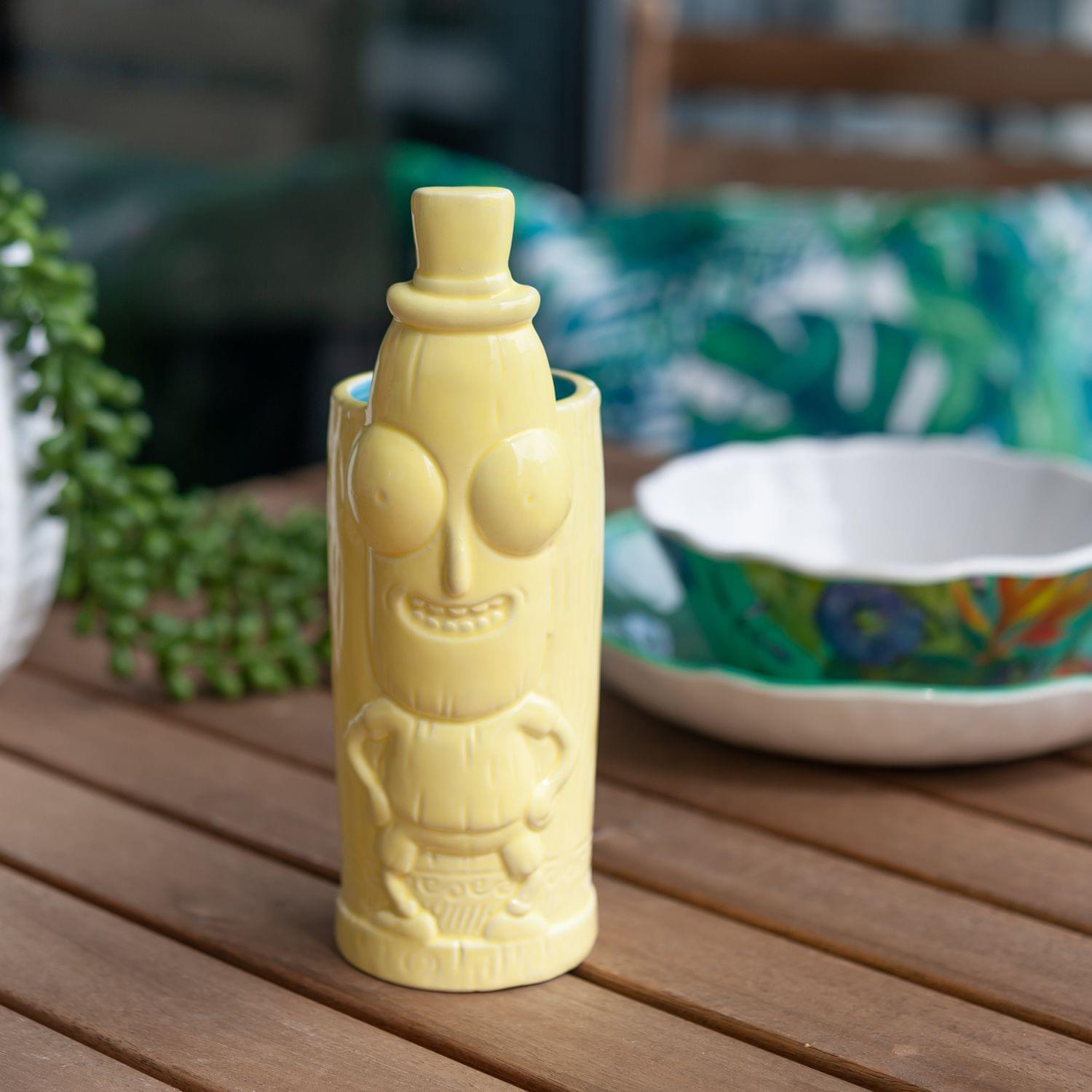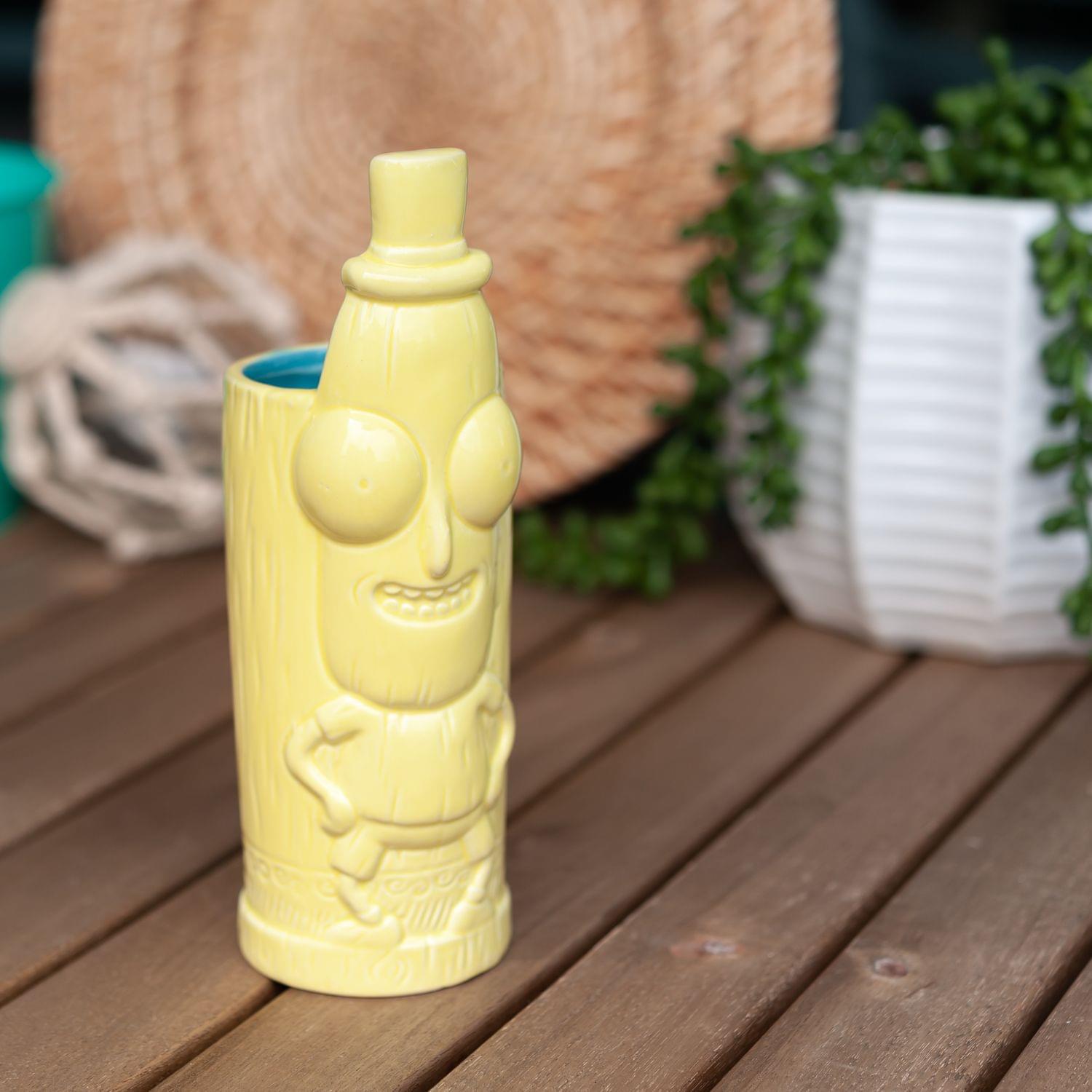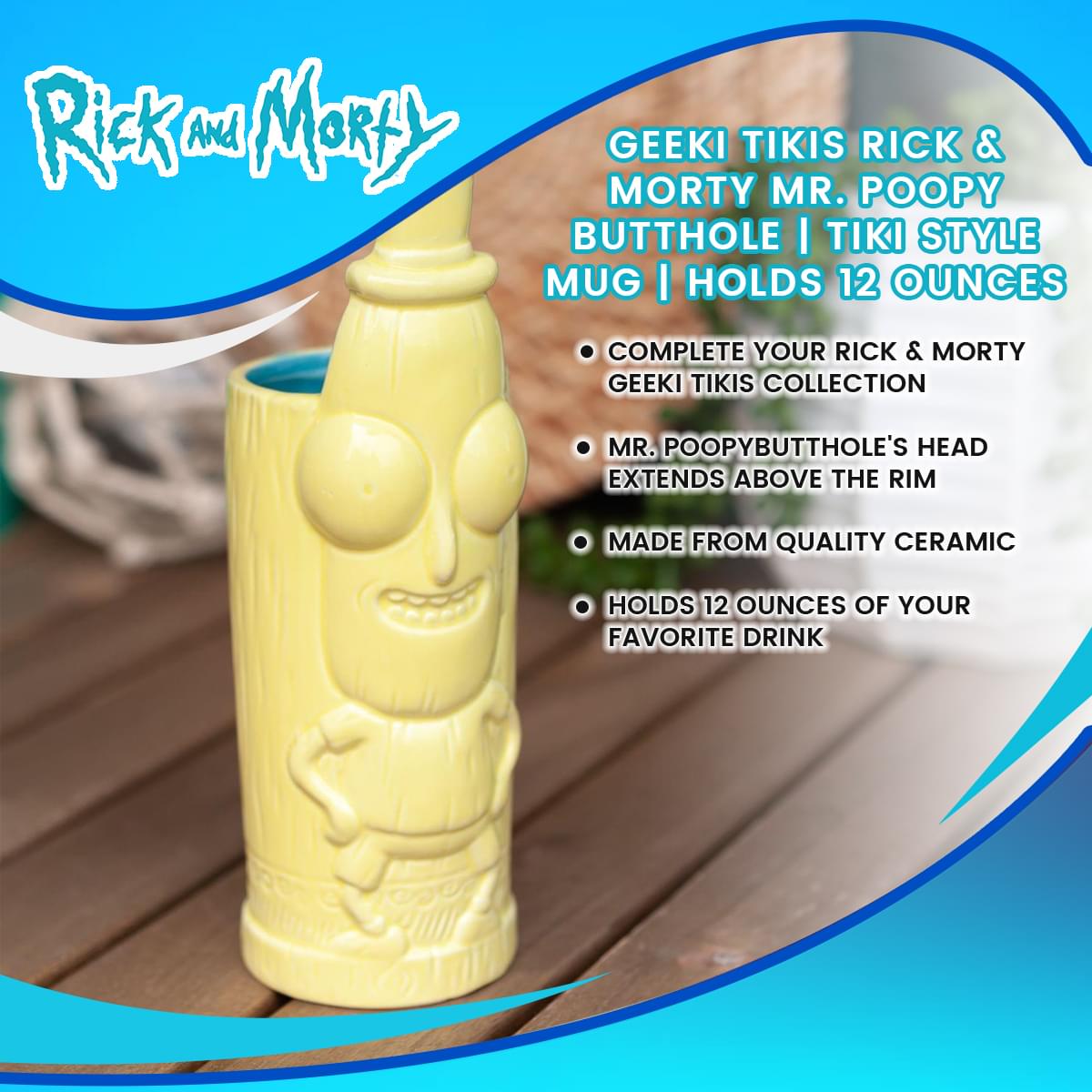 Geeki Tikis Rick & Morty Mr. Poopy Butthole | Tiki Style Ceramic Mug | Holds 12 Ounces
HE'S MORE THAN A MUG, HE'S FAMILY: Mr. Poopybutthole is a loving family member who brings only good memories and positive feelings. That's exactly what you can expect from this Mr. Poopybutthole Geeki Tikis mug!
MR. POOPYBUTTHOLE TURNS TIKI: Tiki mugs are a popular commodity among those who enjoy a fun and refreshing drink. This little poopy-pants is part of the Geeki Tikis Rick & Morty collection and is perfect for any bar mug collector!
MORTY TESTED, RICK APPROVED: This collectible tiki mug is crafted from a durable ceramic material and built to last. This Mr. Poopybutthole tiki is microwave safe and top shelf dishwasher safe!
EVERYONE'S FAVORITE RICK & MORTY CHARACTER: With a ceramic build and a 12-ounce capacity, Mr. Poopybutthole is the perfect drinking cup for any type of brew or mixed drink! Enjoy a Mai Tai or Pina Colada with your favorite Rick & Morty character!
RICK & MORTY ENTER THE TIKI-VERSE: Each Geeki Tikis mug is designed to bring your favorite hobbies together; mixed drinks and Rick & Morty! This Mr. Poopybutthole mug is officially licensed and perfect for any tiki mug collection!
OOH-WEE, THIS HERE SURE IS A FINE TIKI MUG
We don't know exactly where he came from, but we do know that Mr. Poopybutthole will always be in our hearts. With his wholesome dialog and unforgettable catchphrase, this little poopypants has won over the Rick & Morty fanbase for good. Mr. Poopybutthole has traditionally closed out season 2 and 3 of Rick & Morty each time carrying a promise of more episodes to come. In the most recent Mr. Poopybutthole installment, we even got to meet his family. Now Mr. Poopybutthole can be apart of your family in the form of this tiki-style Geeki Tikis bar mug! Enjoy round after round of your favorite drink with Mr. Poopybutthole to keep you company. With a 12-ounce capacity, this bar mug is the perfect size for enjoying your favorite beverages coupled with your favorite Rick & Morty episodes. Grab yours today!
OFFICIAL GEEKI TIKIS COLLECTIBLE MUGS
Combining the popular fashion of tiki mugs with amazing pop culture icons, Geeki Tikis has created a product line for geeks, nerds, and super-fans to enjoy their favorite drinks with their favorite characters! Made from a durable quality ceramic, each mug is designed to deliver stunning details while also being durable enough to quench your thirst round after round! Enjoy the magic of Geeki Tikis mugs and collect the complete set of your favorite series!