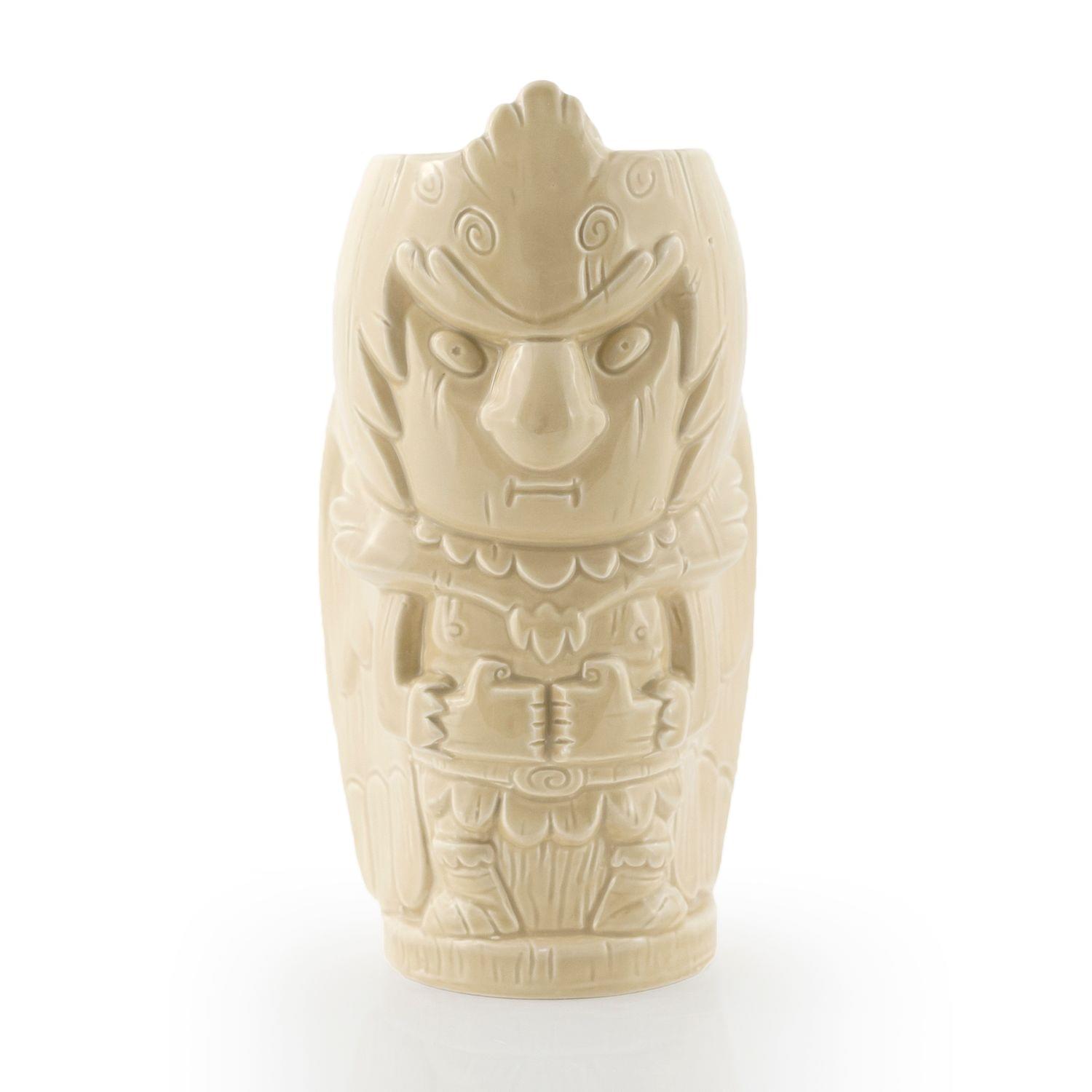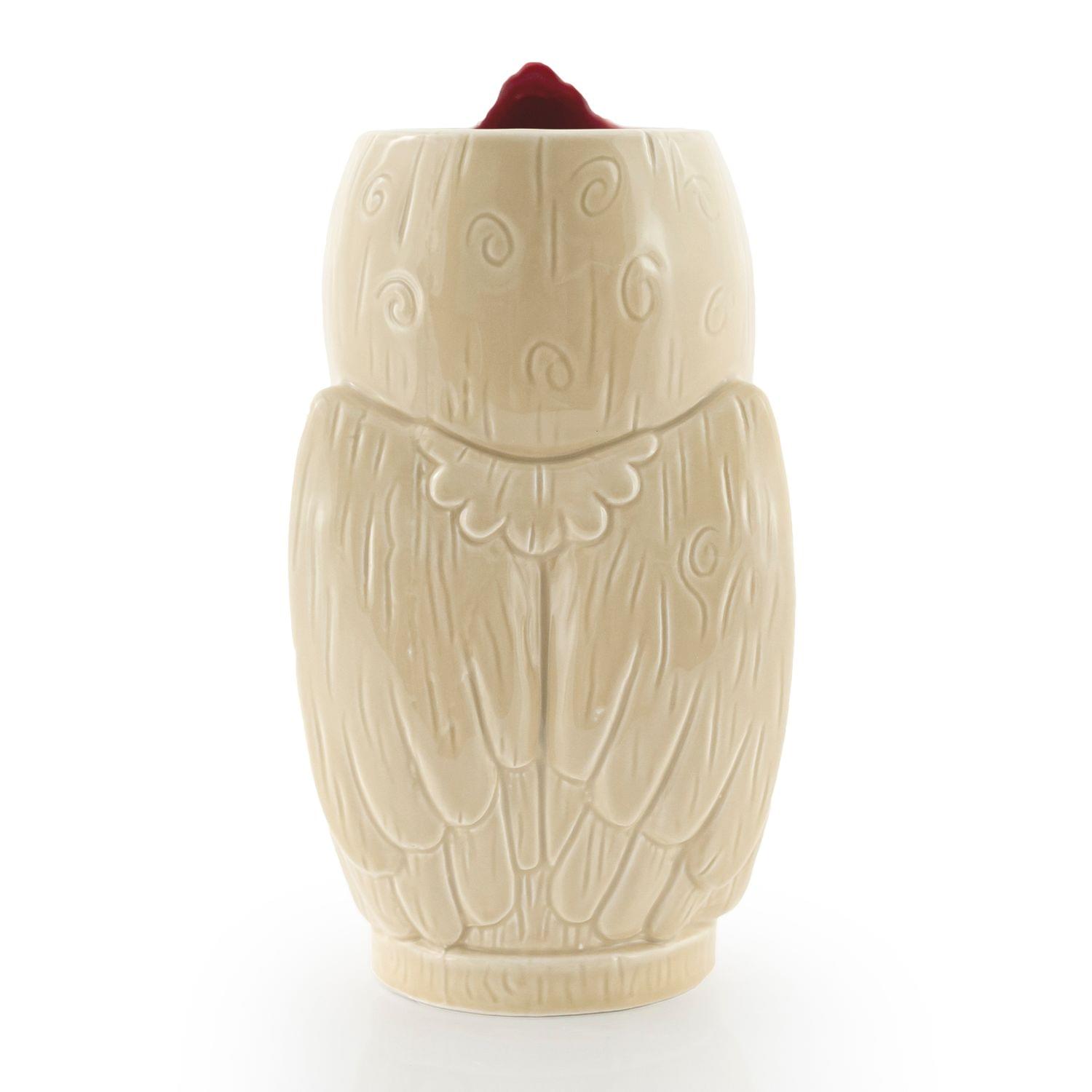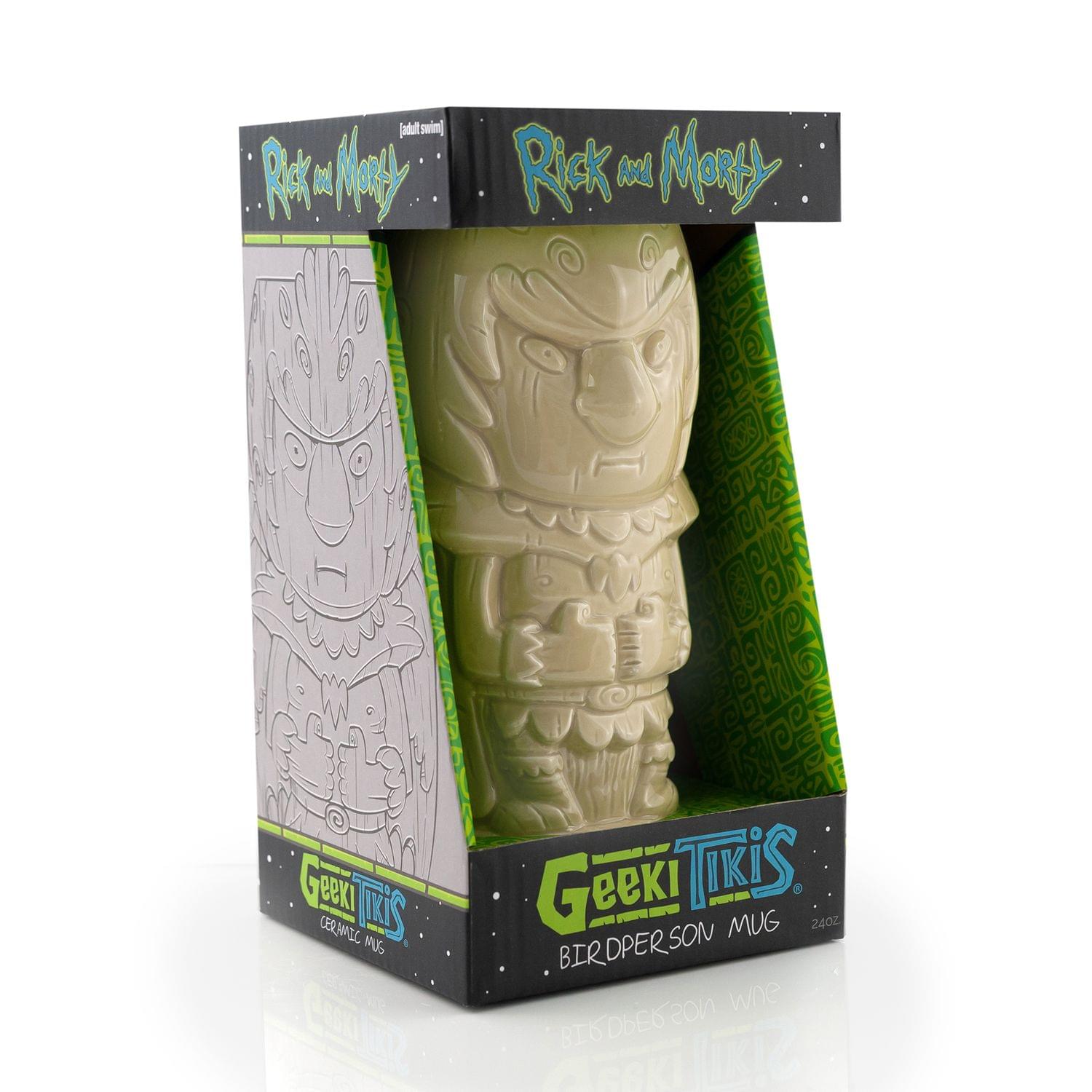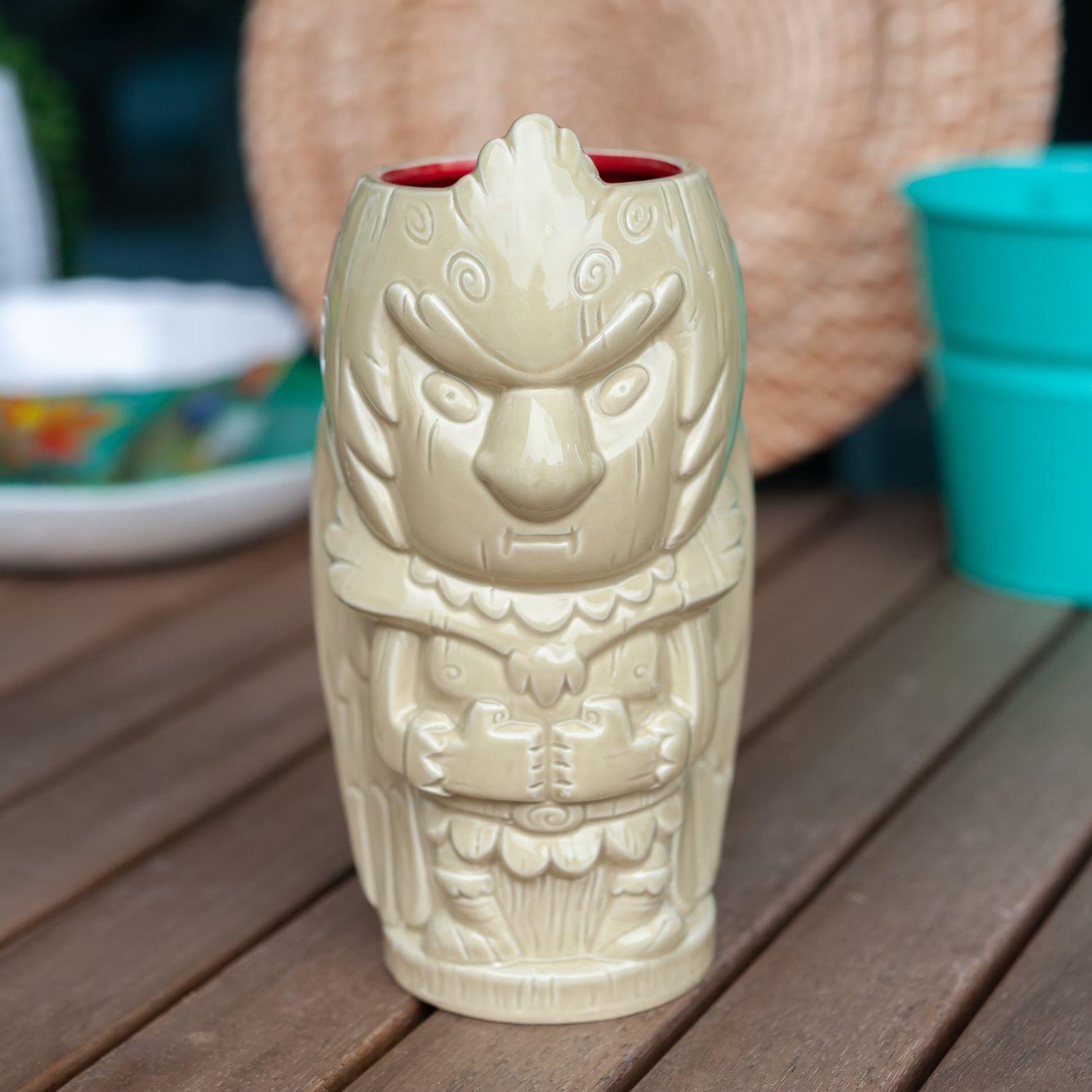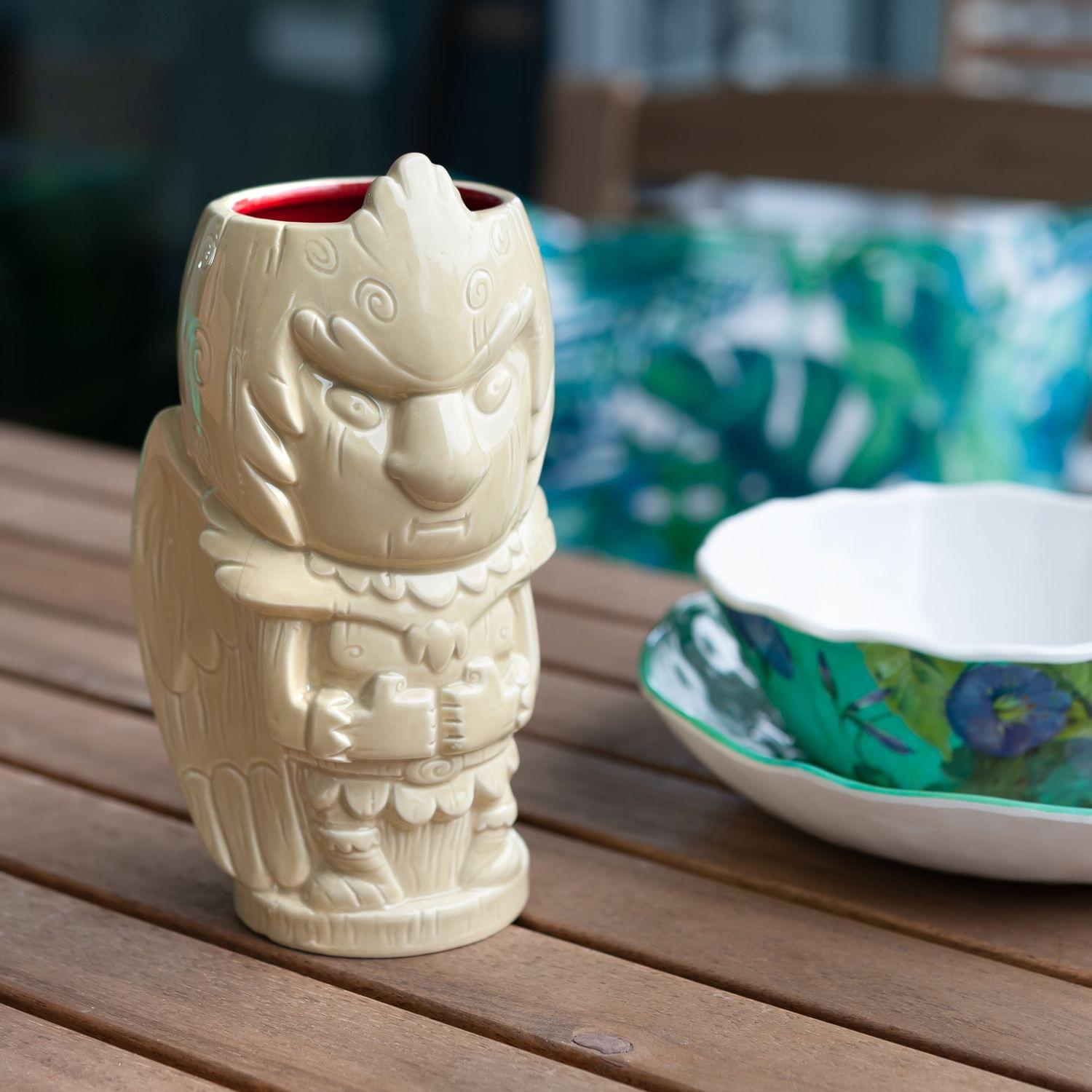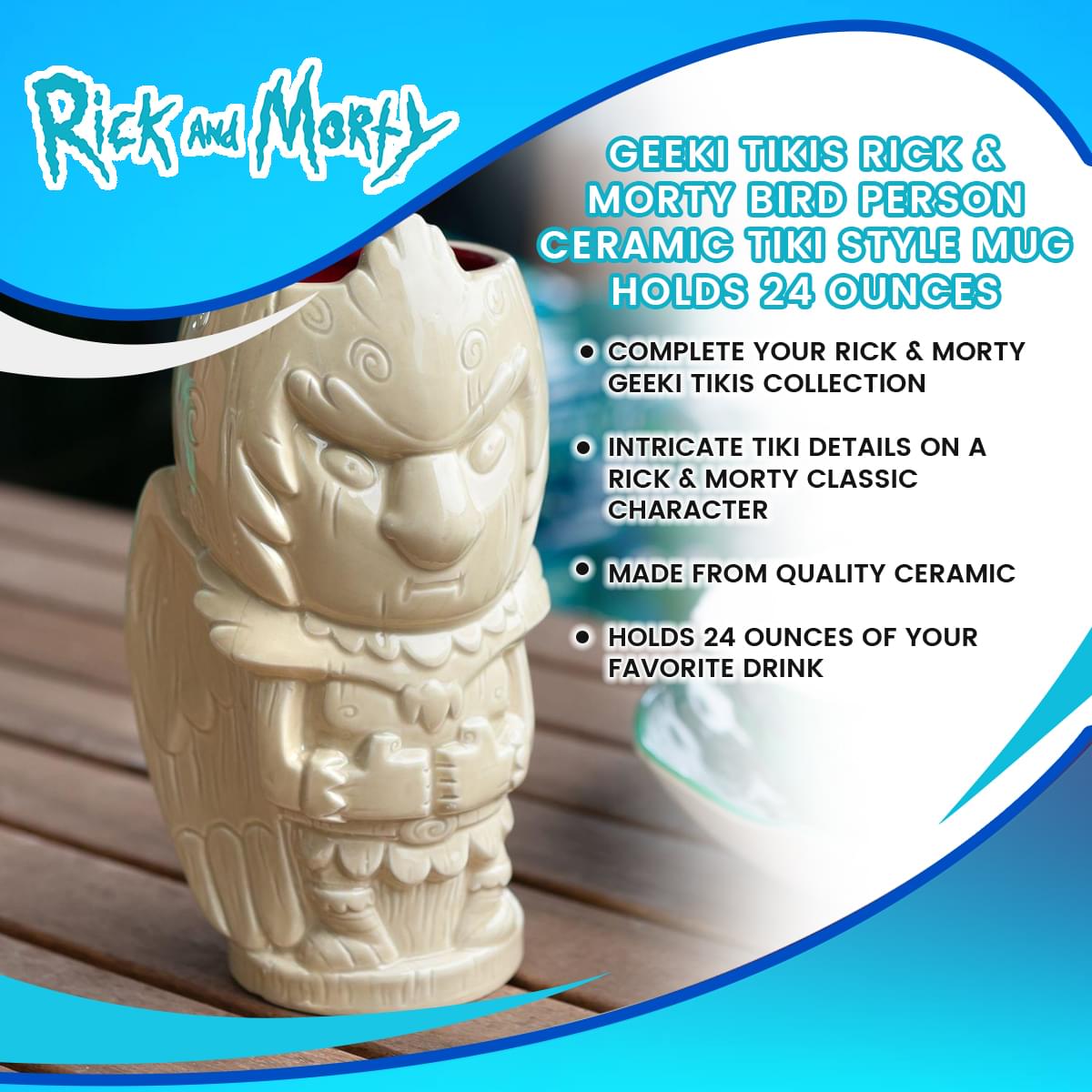 Geeki Tikis Rick & Morty Bird Person | Ceramic Tiki Style Mug | Holds 24 Ounces
BIRD PERSON GOES TIKI: A fan-favorite of the Rick & Morty seasons, Bird Person is one of the few people that Rick actually cares about. Now Bird Person takes on the form of this Geeki Tikis Rick & Morty collectible!
WUBBA LUBBA DUB DUB: Tiki mugs are a popular commodity among those who enjoy a fun and refreshing drink. Cure all of your greatest pains by simply adding this Bird Person Geeki Tikis mug to your Rick & Morty collections!
MORTY TESTED, RICK APPROVED: This collectible tiki mug is crafted from a durable ceramic material and built to last. This Bird Person tiki is microwave safe and top shelf dishwasher safe!
EVERYONE'S FAVORITE RICK & MORTY CHARACTER: With a ceramic build and a 24-ounce capacity, Bird Person is the perfect drinking cup for any type of brew or mixed drink! Enjoy a Mai Tai or Pina Colada with Rick's best friend!
RICK & MORTY ENTER THE TIKI-VERSE: Each Geeki Tikis mug is designed to bring your favorite hobbies together; mixed drinks and Rick & Morty! This Bird Person mug is officially licensed and perfect for any tiki mug collection!
RICK'S BEST FRIEND TURNED TIKI
An old friend of Rick's, Bird Person has many stories of the younger days when he and Rick would battle the Galactic Federation and attempt to stop their imperial campaigns. Now, seemingly in their much later years, Bird Person reminisces about times past with those he speaks with. After attending one of Rick's parties, Bird Person finds Tammy, a partner to enter into a soul-bond with. Now known as Phoenix Person, fans eagerly await the newest chapter of this fan-favorite character's saga. While we wait for more Rick & Morty episodes, grab this Rick & Morty Geeki Tikis Bird Person mug, fill it with your preferred drink, and rewatch the entire series of Rick & Morty!

OFFICIAL GEEKI TIKIS COLLECTIBLE MUGS
Combining the popular fashion of tiki mugs with amazing pop culture icons, Geeki Tikis has created a product line for geeks, nerds, and super-fans to enjoy their favorite drinks with their favorite characters! Made from a durable quality ceramic, each mug is designed to deliver stunning details while also being durable enough to quench your thirst round after round! Enjoy the magic of Geeki Tikis mugs and collect the complete set of your favorite series!