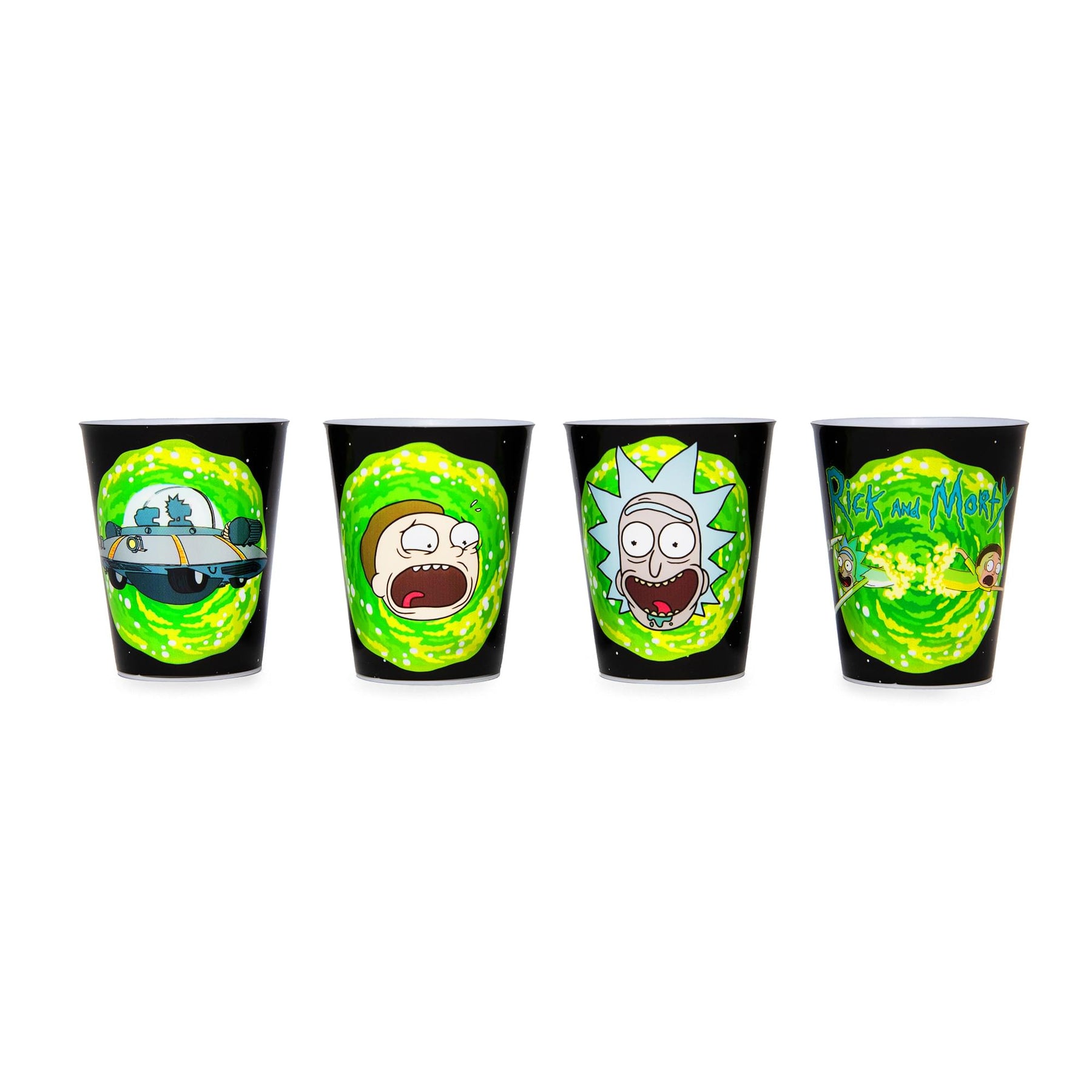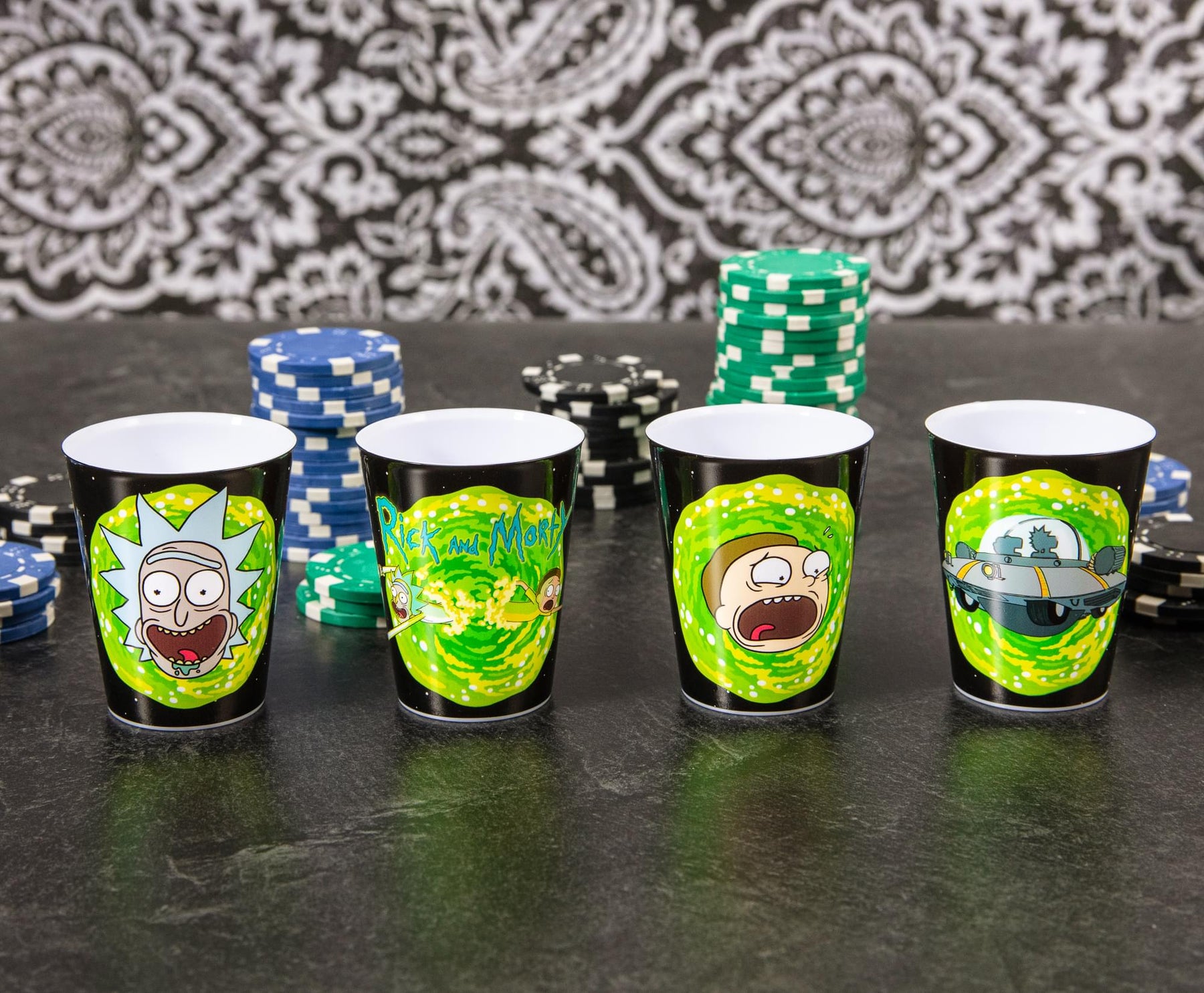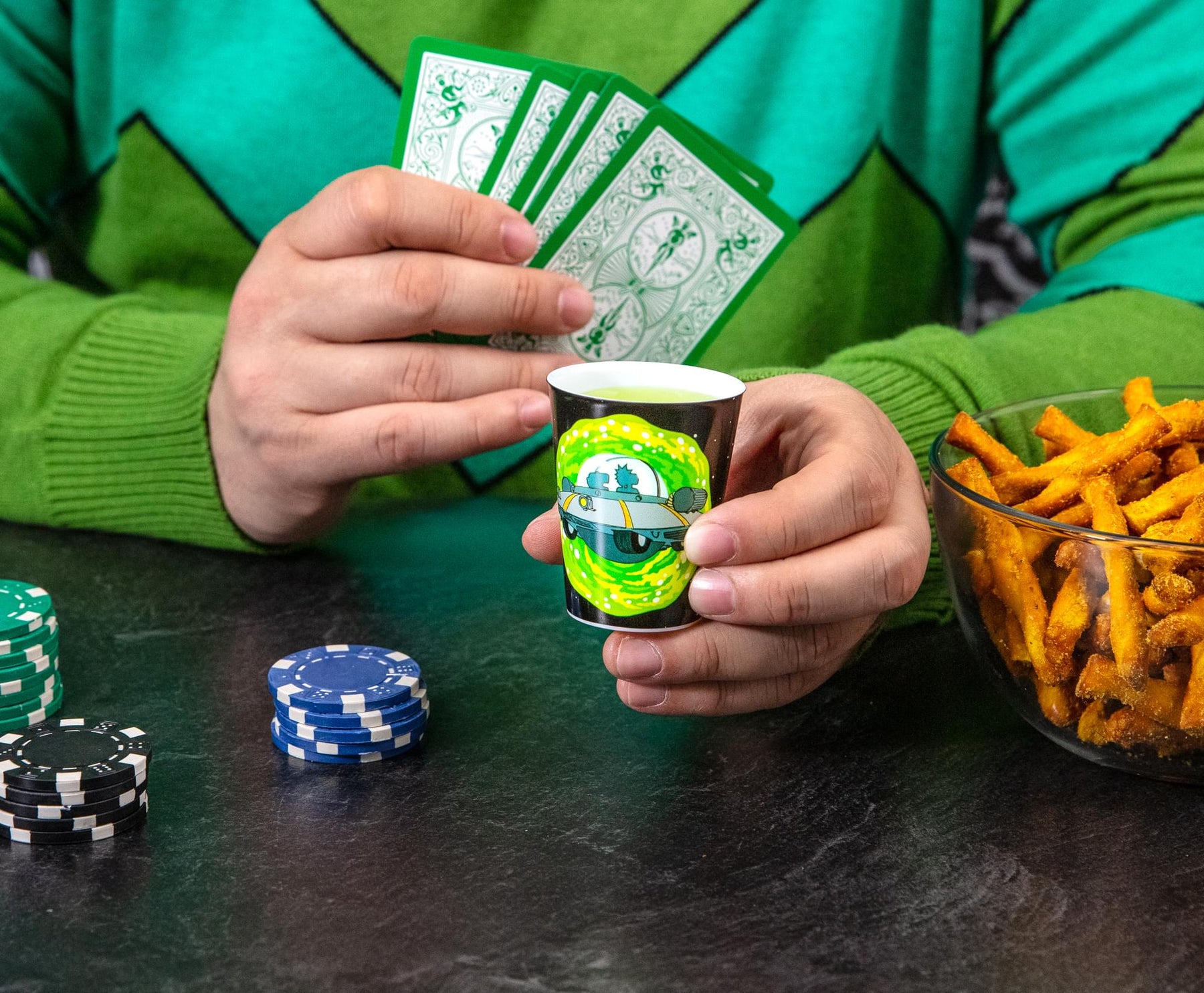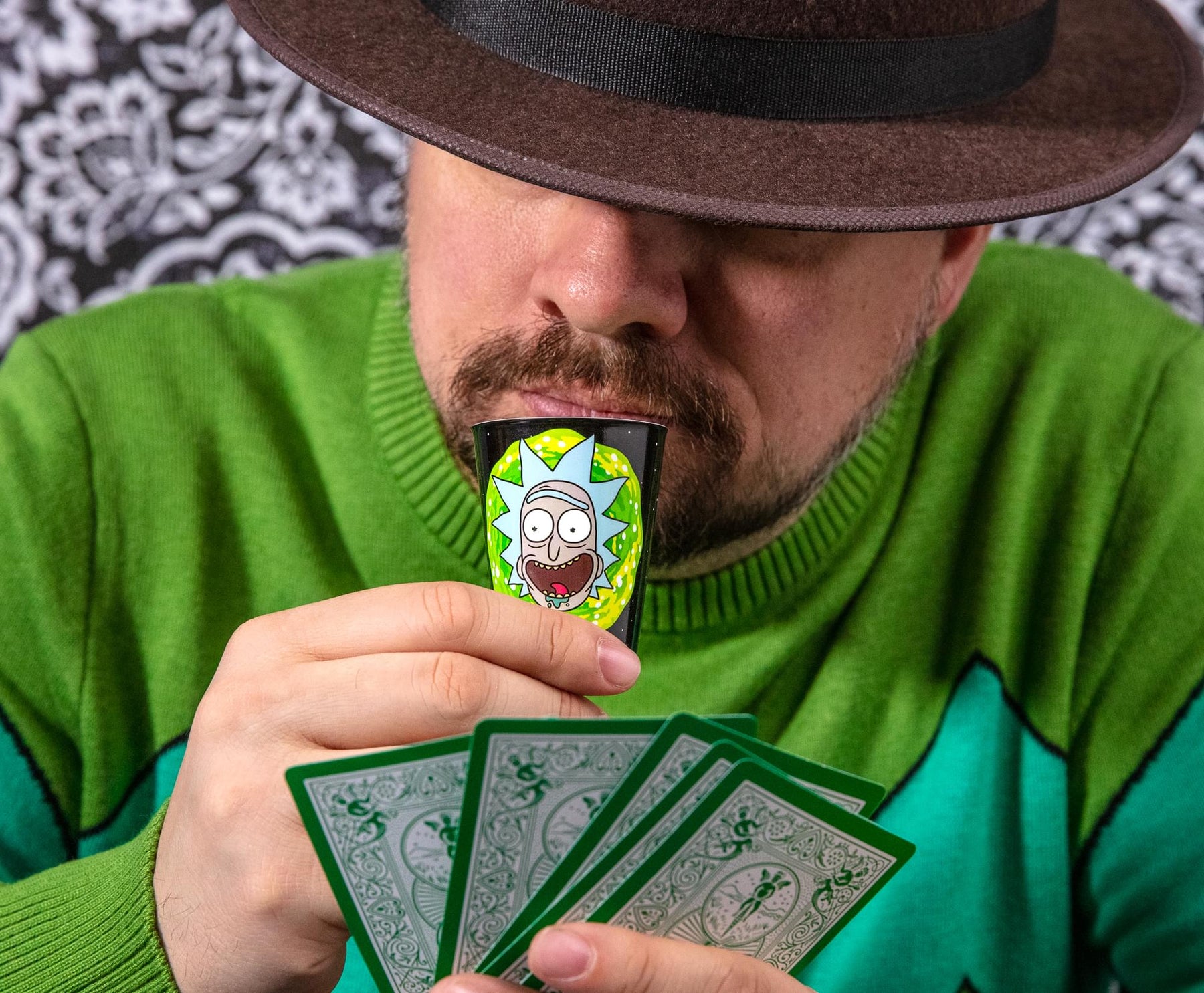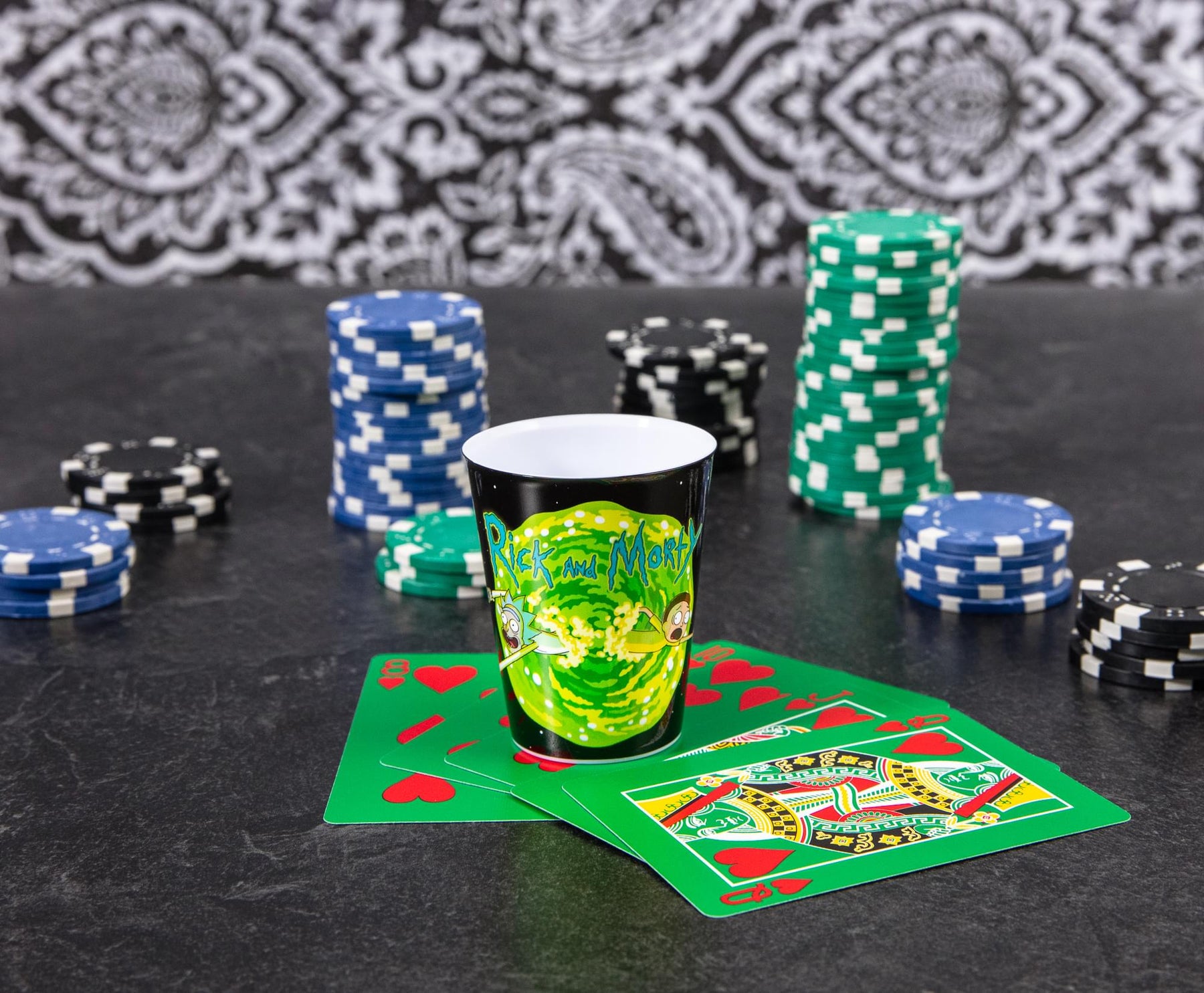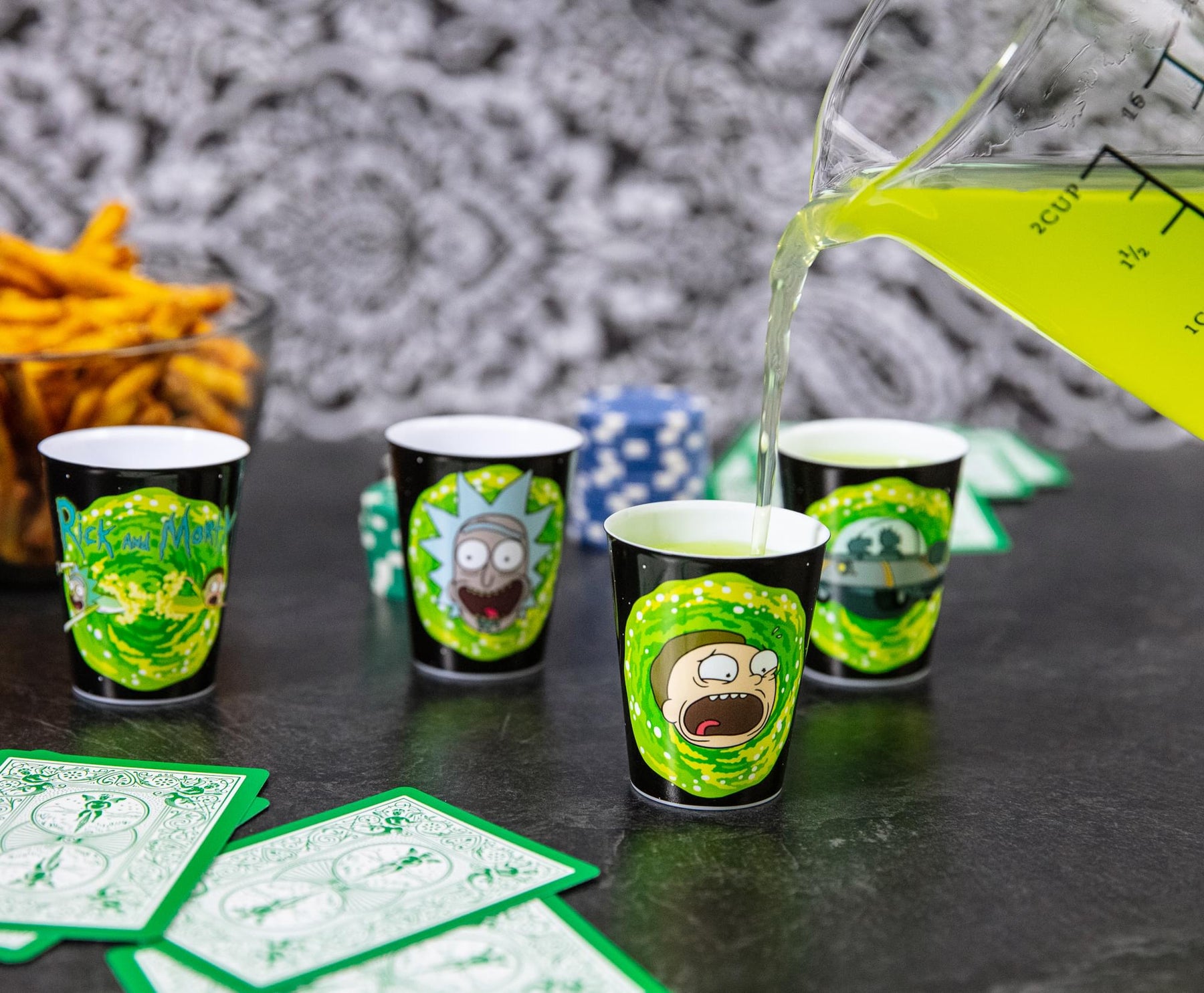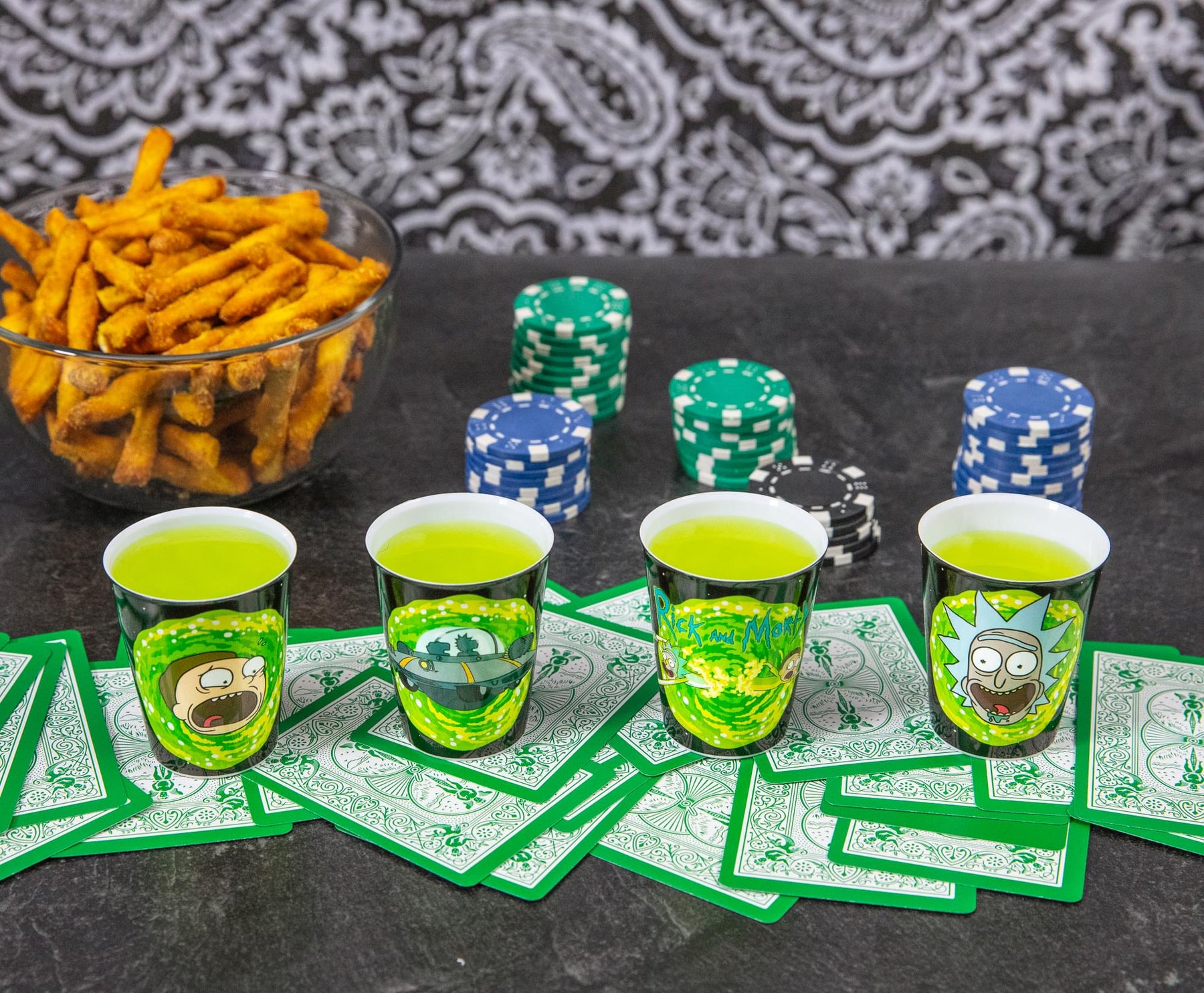 Rick and Morty 1.5-Ounce Plastic Mini Shot Glass Cups | Set of 4
DRINK LIKE A MAD GENIUS: The party is just starting, broh. Your next intergalactic gathering can be even wilder with this exclusive Rick and Morty mini cup set. They've been extracted straight from a portal of unknown origins.
WUBBA LUBBA DUB-DUB: Glip-glops can experience a whole new reality with this set of mini shot glasses delivered from another far-off dimension. The themed set features four unique designs showing the duo's zany adventures across time and space.
SHARE A DRINK WITH A SCIENTIST: Gather your whole crew together for a round of drinks. These small plastic cups each hold approximately 1.5 ounces of your preferred beverages and feature a classic rounded shape.
BUILT WITH MAD SCIENCE: These BPA-free plastic cups feature a sturdy design that are made to toast every cross-dimensional adventure. For the best care, hand-wash only. Not suitable for dishwasher or microwave.
OFFICIAL RICK AND MORTY COLLECTIBLE: Create a new reality where you and your team can enjoy all your favorite beverages together. These officially licensed Rick and Morty mini shot glasses are seriously out of this world.
JOIN RICK AND MORTY ON A QUEST TO CONQUER YOUR THIRST
Show that sometimes science is more art than science with this exclusive set of mini cups featuring Rick and Morty.
When it comes to Rick and Morty, you never really know what to expect. Personally, we stopped trying to make sense of their shenanigans a long time ago. Now we're just along for the space ride. Drink to your next big intergalactic misadventure with this interdimensional shot glass set.
FOR INTERDIMENSIONAL TRAVELERS IN NEED OF A DRINKS
Between Scary Terry to Cronenbergs to sentient furniture people, the universe is full of wild, unexpected sights and creatures. Take it all in over drinks with your fellow glip-glops. In the mood for some Penp Juice? Or how about some Earthly liquids for when you're missing home? Pick your poison.
Alternate dimensions got nothing on this officially licensed drinkware set inspired by Rick and Morty.
CARE INSTRUCTIONS
Hand-wash only
Not dishwasher safe
Not microwave safe
Read All About It on Our Blog
Trending Geek