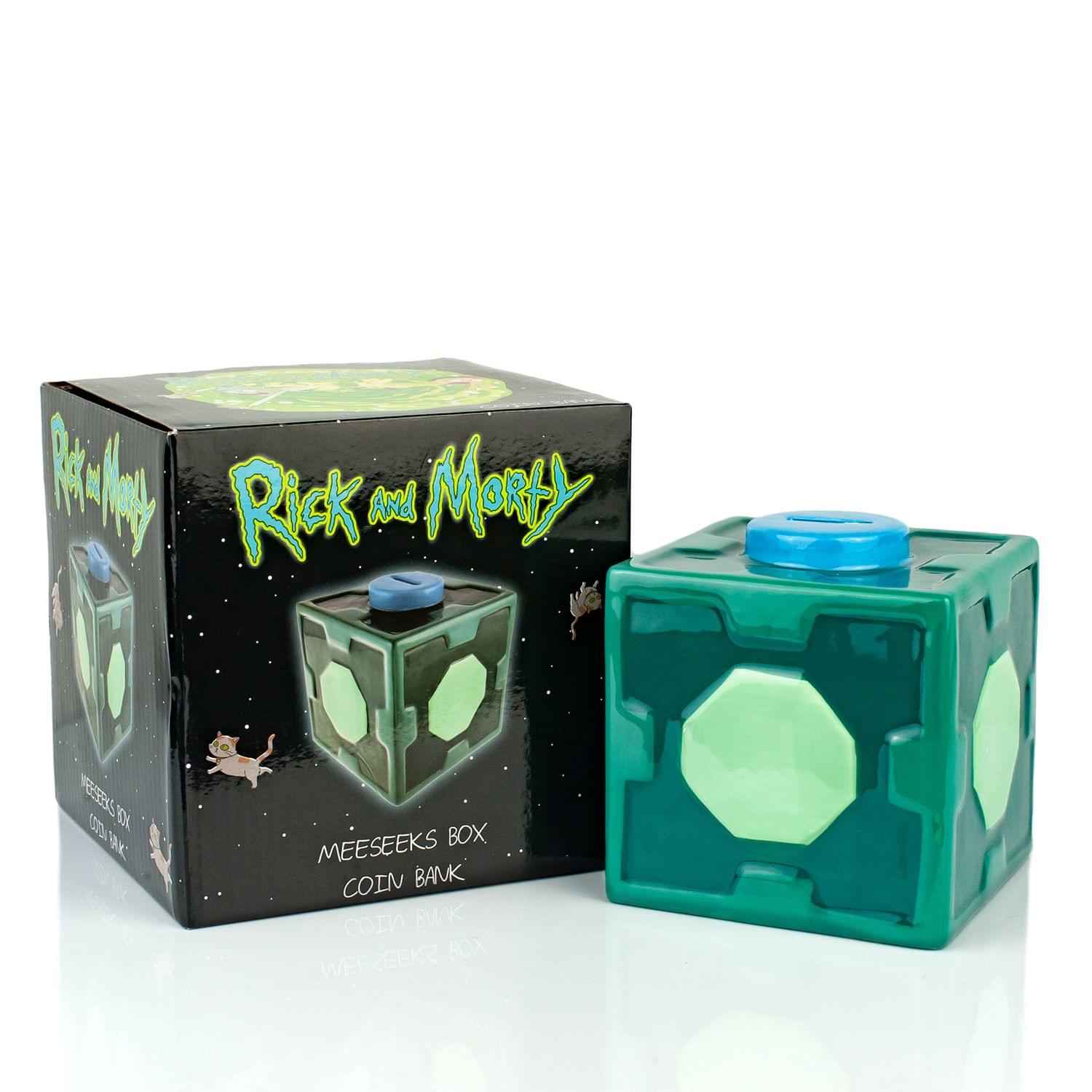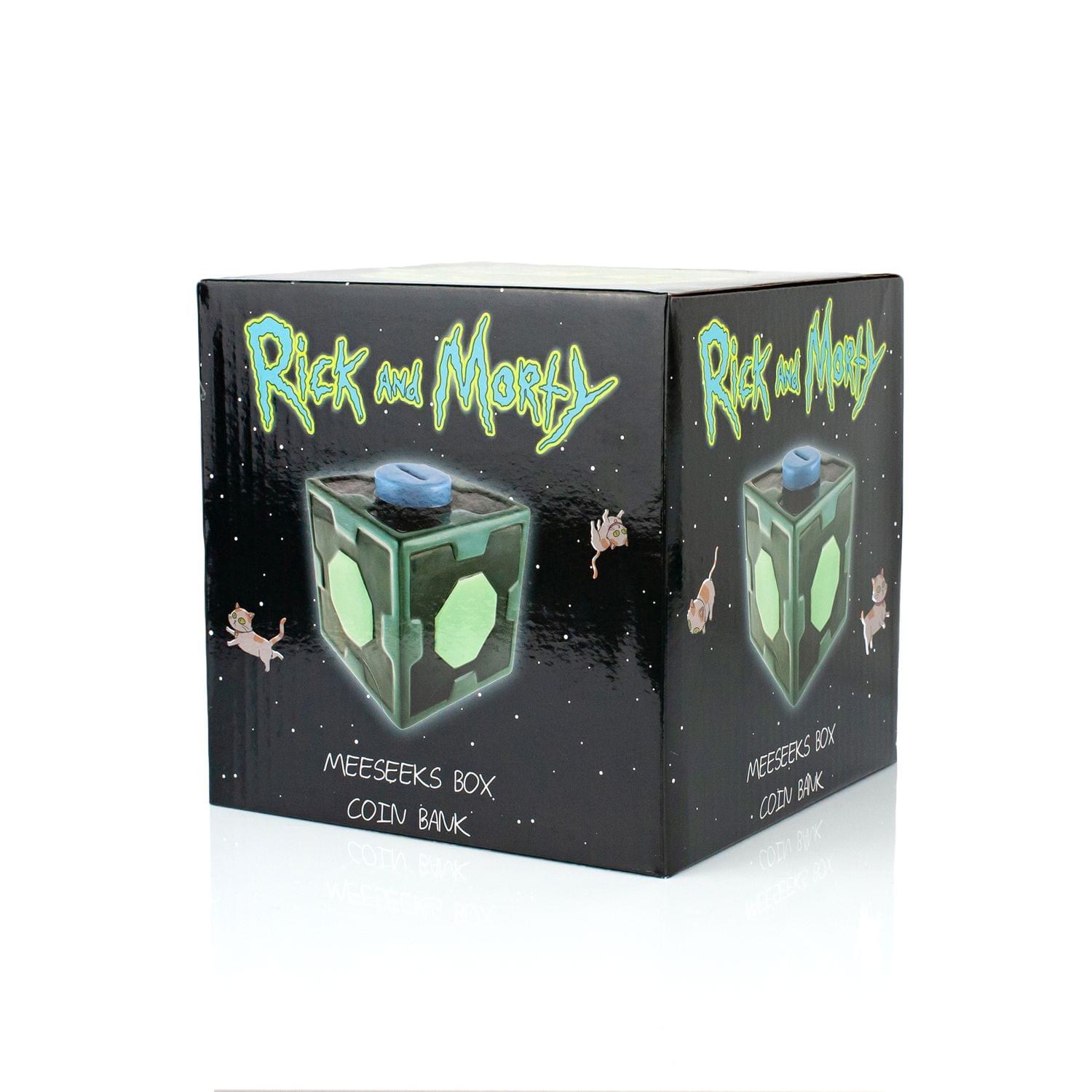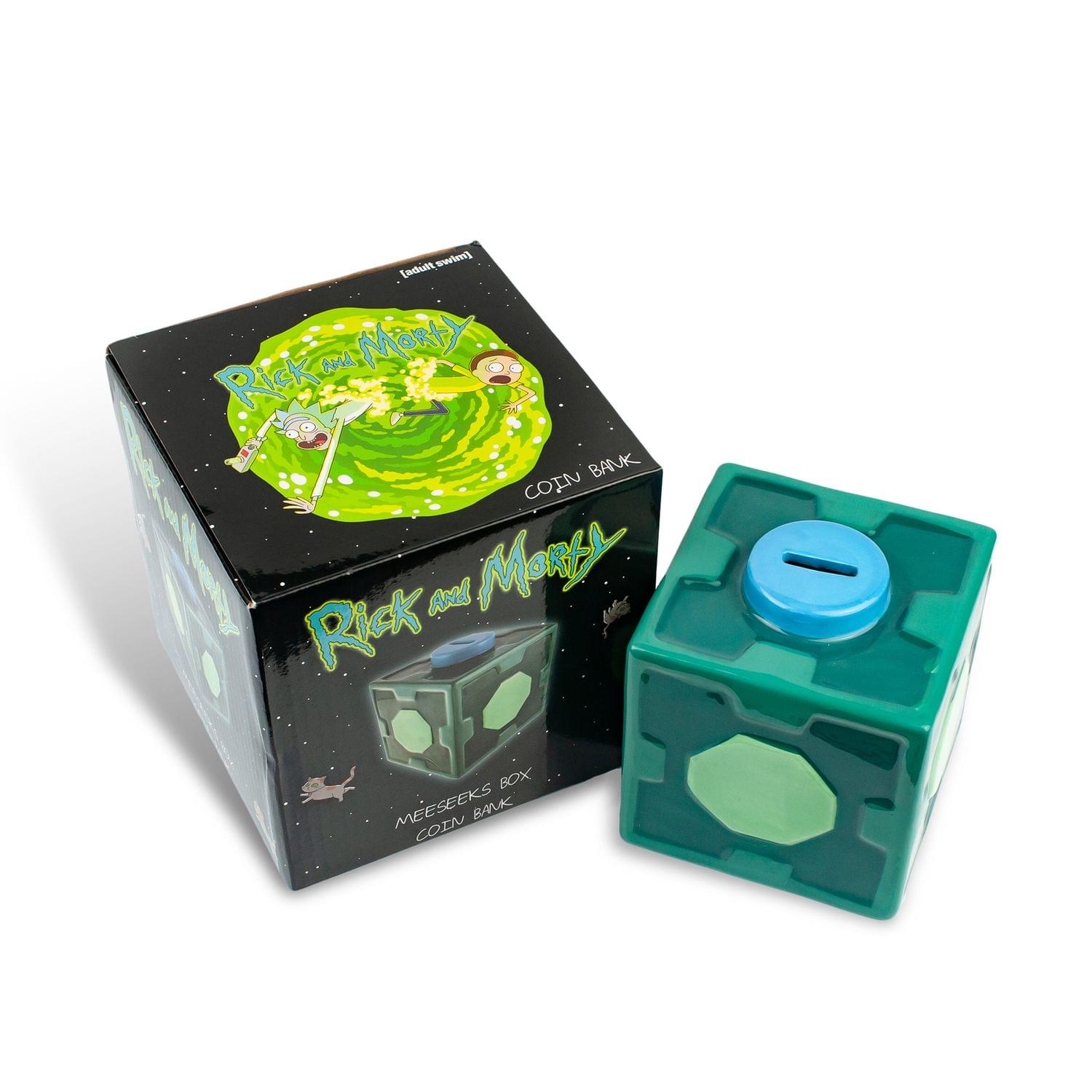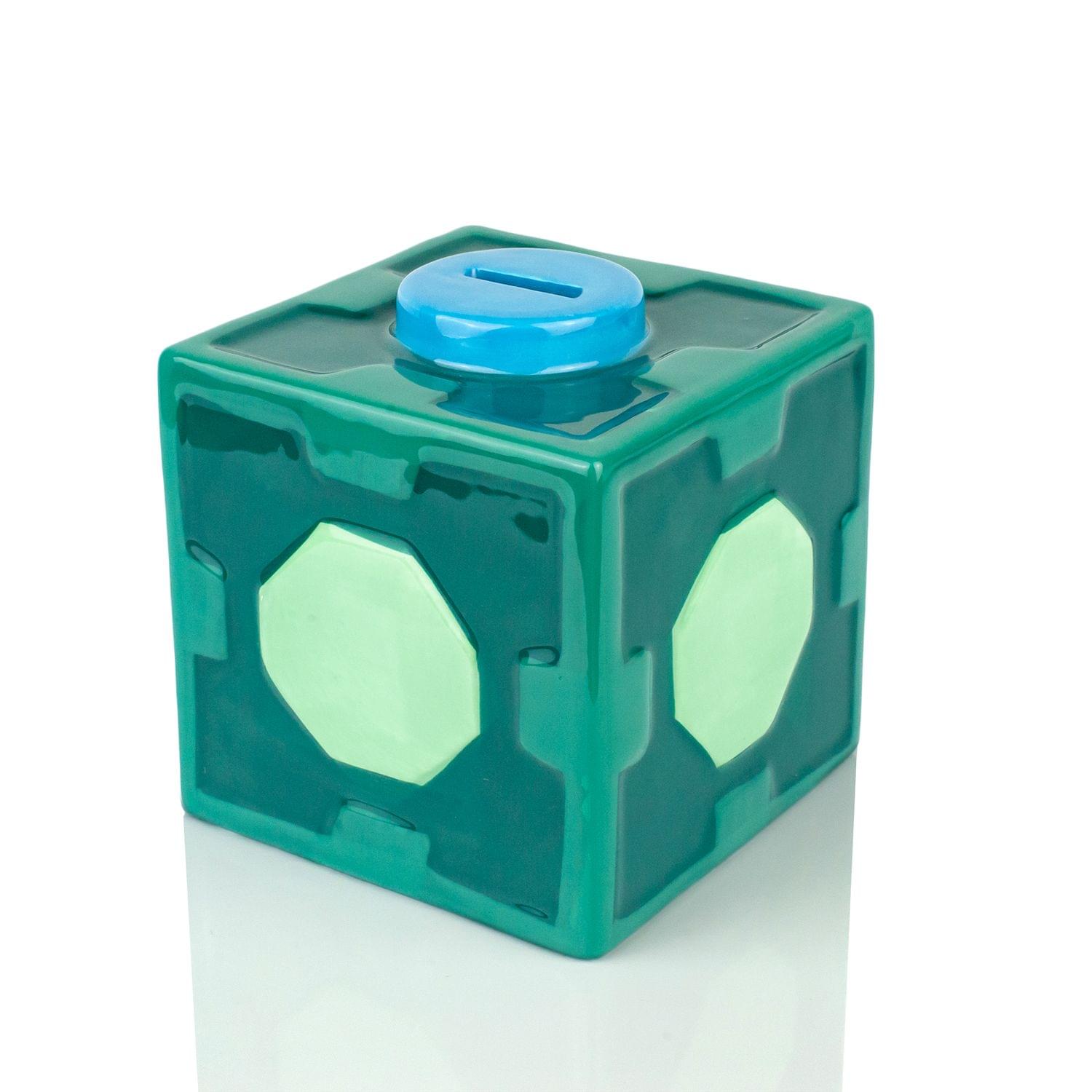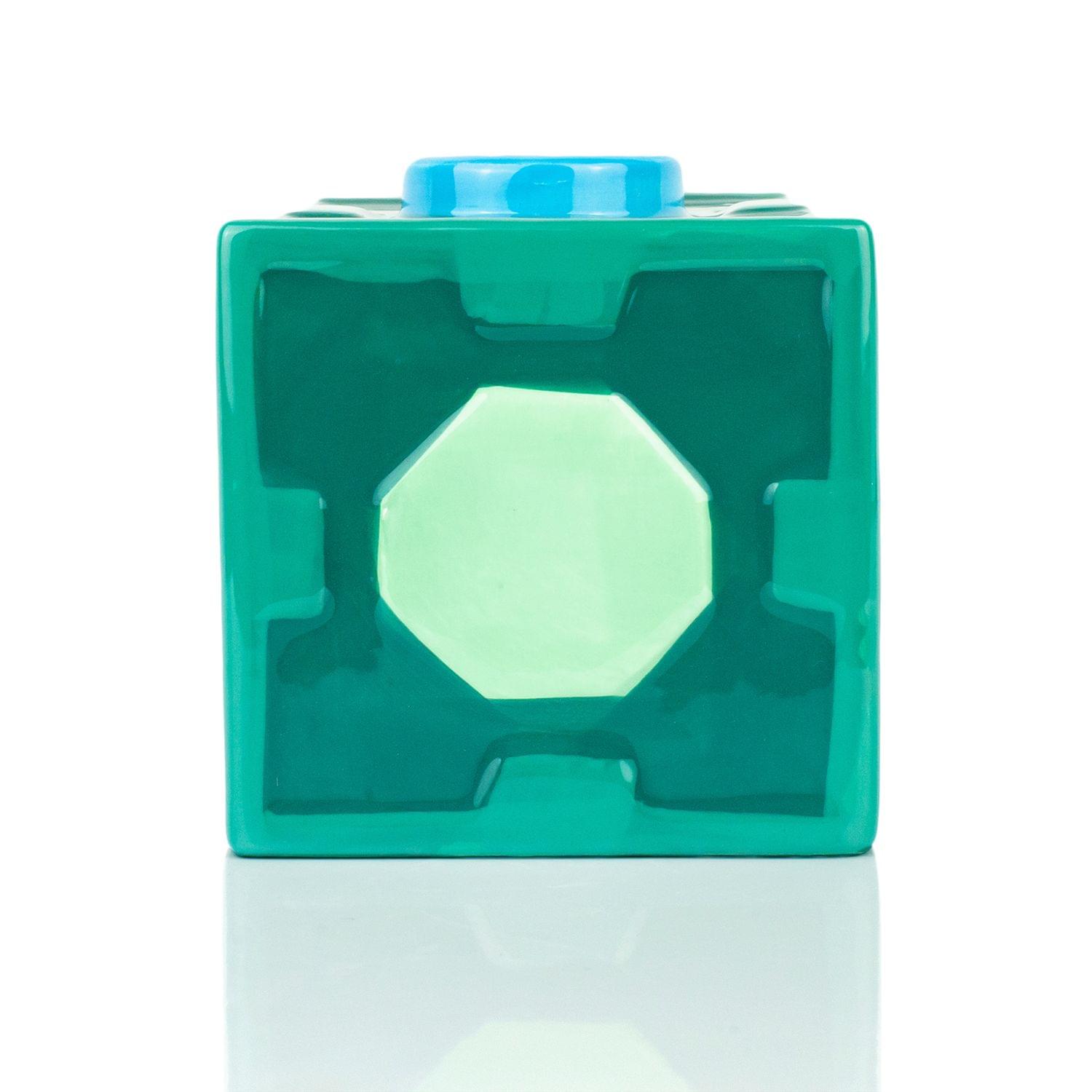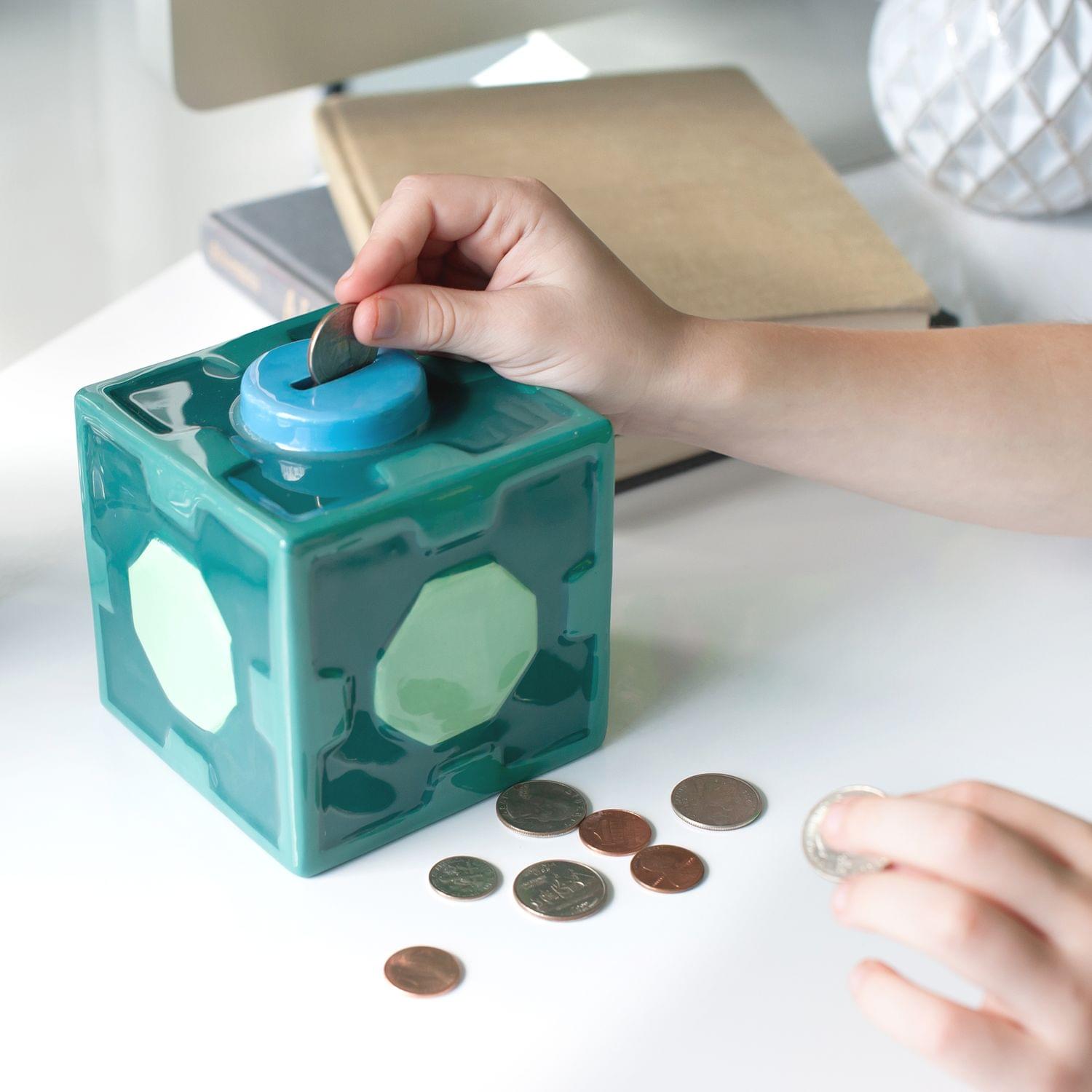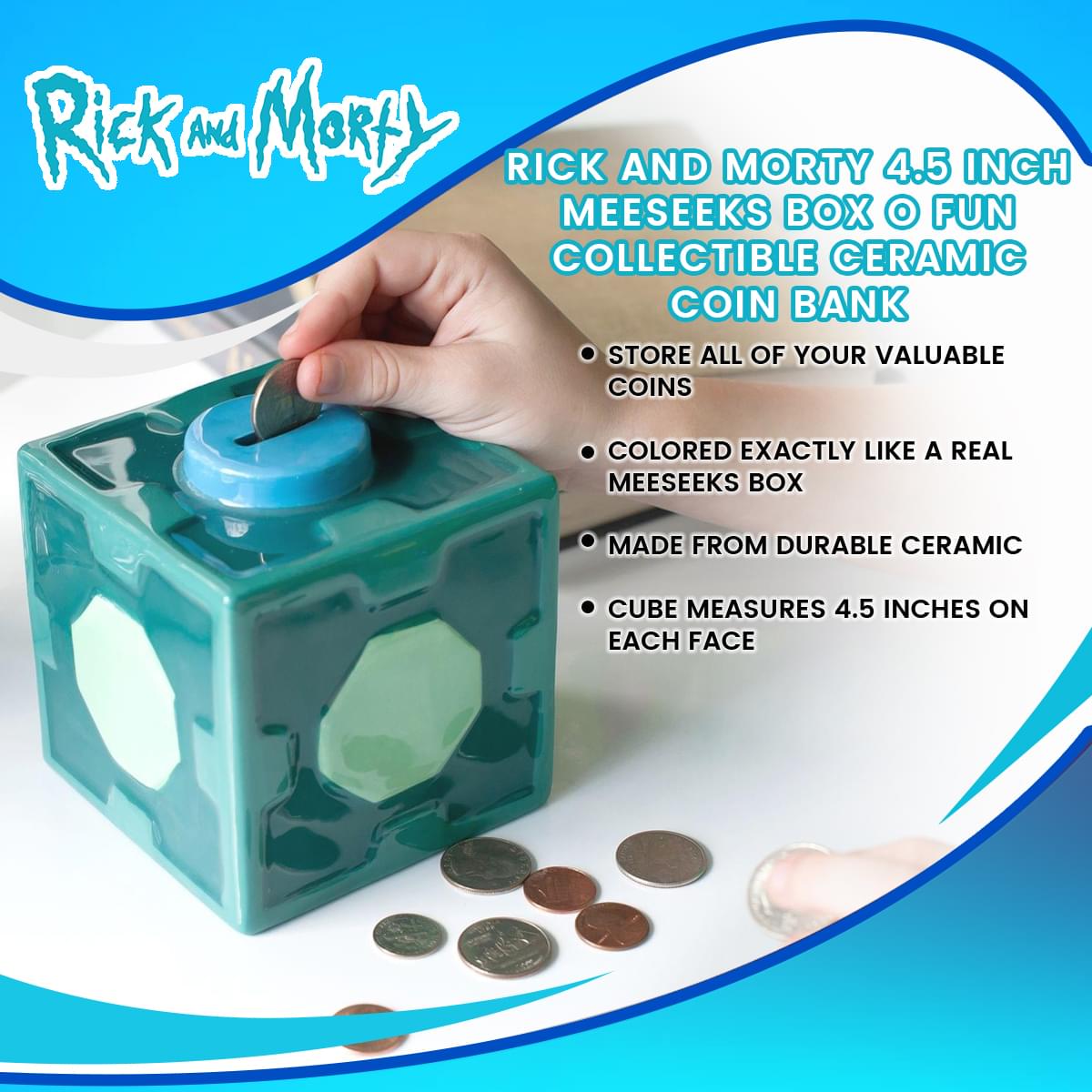 Rick and Morty 4.5 Inch Meeseeks Box O Fun Collectible Ceramic Coin Bank
OFFICIALLY LICENSED: Our Mr. Meeseeks coin bank is a must have for all Rick and Morty lovers!
SAVE MONEY: Save your schmeckles so you can buy some fleebs! Made from quality ceramic. 4 1/2" tall.
COOL DESIGN: This is an awesome recreation of the Meeseeks Box from the cult classic cartoon!
THE PERFECT GEEKY GIFT: For any occasion! Suitable for birthdays, graduations, Xmas, and much more!
IS MR. MEESEEKS NOT HELPING YOU SAVE MONEY? No problem! Return for full refund!
If your objective is to save money - then let Mr. Meeseeks help!
This is an awesome recreation of the Meeseeks Box from the hit SciFi animation show - Rick and Morty! Our Mr. Meeseeks Box-O-Fun Coin Bank will look unique yet classy on any desk or collectible shelf. It's the perfect conversation starter. An officially licensed Rick and Morty product by Surreal Entertainment.
A premium quality Rick and Morty collectible.
Made from high-quality ceramic, our Rick and Morty Coin Bank will keep your coins safe while you're trying to save up for a new space cruiser of portal gun! Coin Bank Measures 4 1/2". No need to break this piggy bank open! Includes a rubber plug on the bottom to ensure easy access to coins.
A gift for a true Rick and Morty fans or pop culture enthusiasts!
Our Meeseeks Ceramic Coin Bank is a perfect gift for birthdays, Halloween, house-warming parties, Halloween, Hanukkah, Christmas, college graduations, bachelor/bachelorette parties, and much more! Who wouldn't love to keep their money safe?
Our officially licensed Coin Bank is multipurpose!
Collect it or use it! It would look great in your home or office! Our coin bank also makes a cool accessory for your Halloween costume or cosplay!
Not from this reality?
You can still save! Our Rick and Morty Meeseeks Coin Bank will let you save your schmeckles up until you have enough money to put your Jerry in Jerry Daycare. Because who wants a Jerry around?