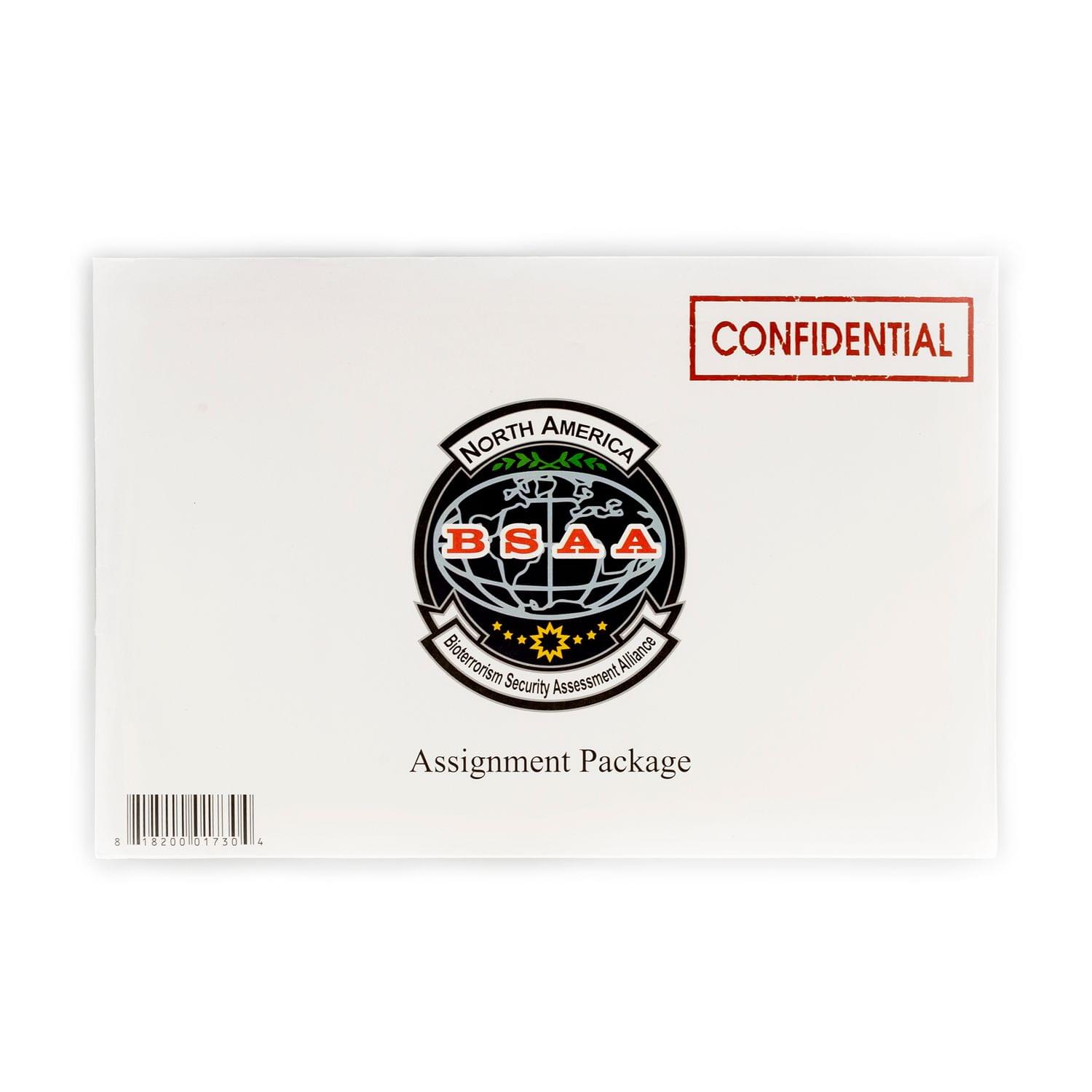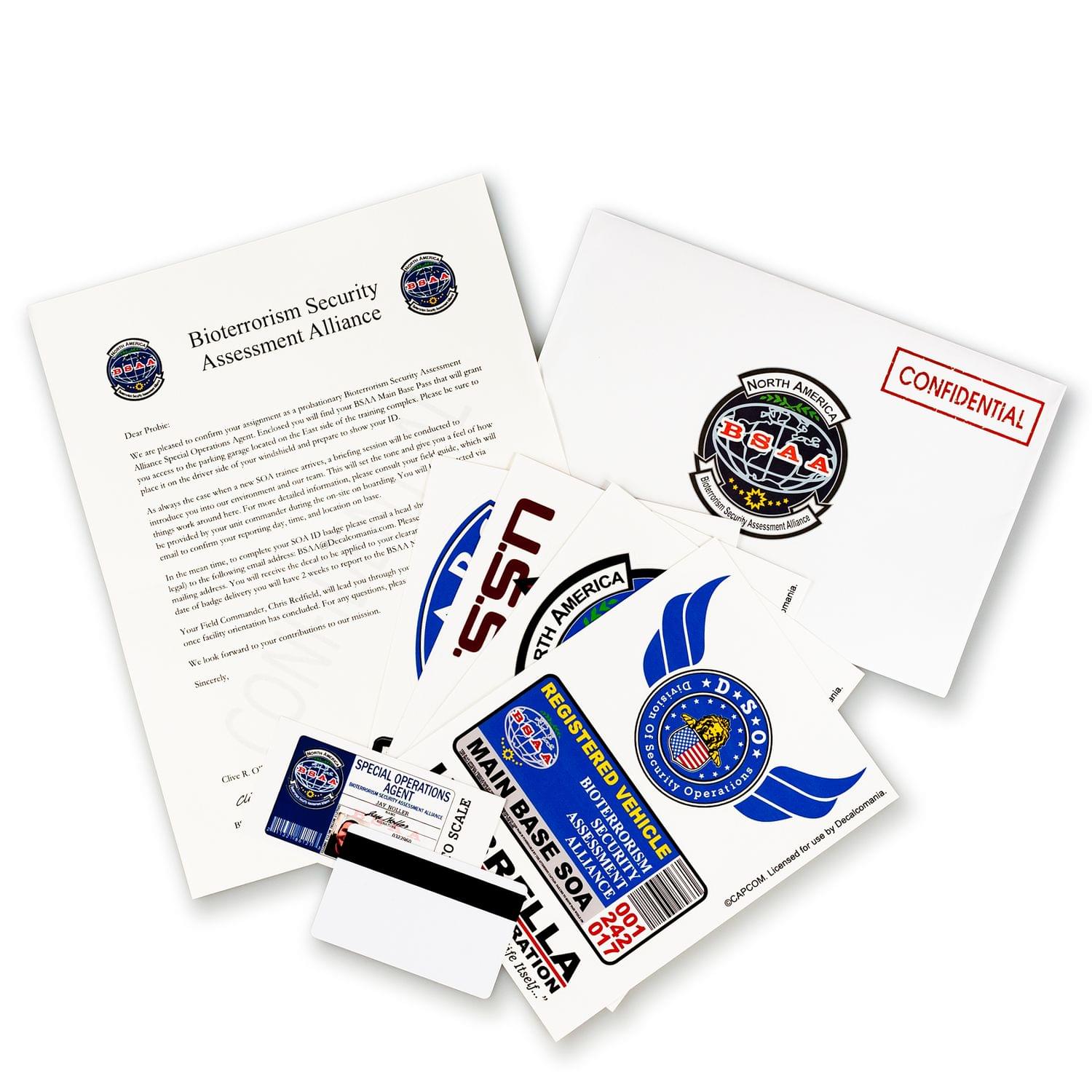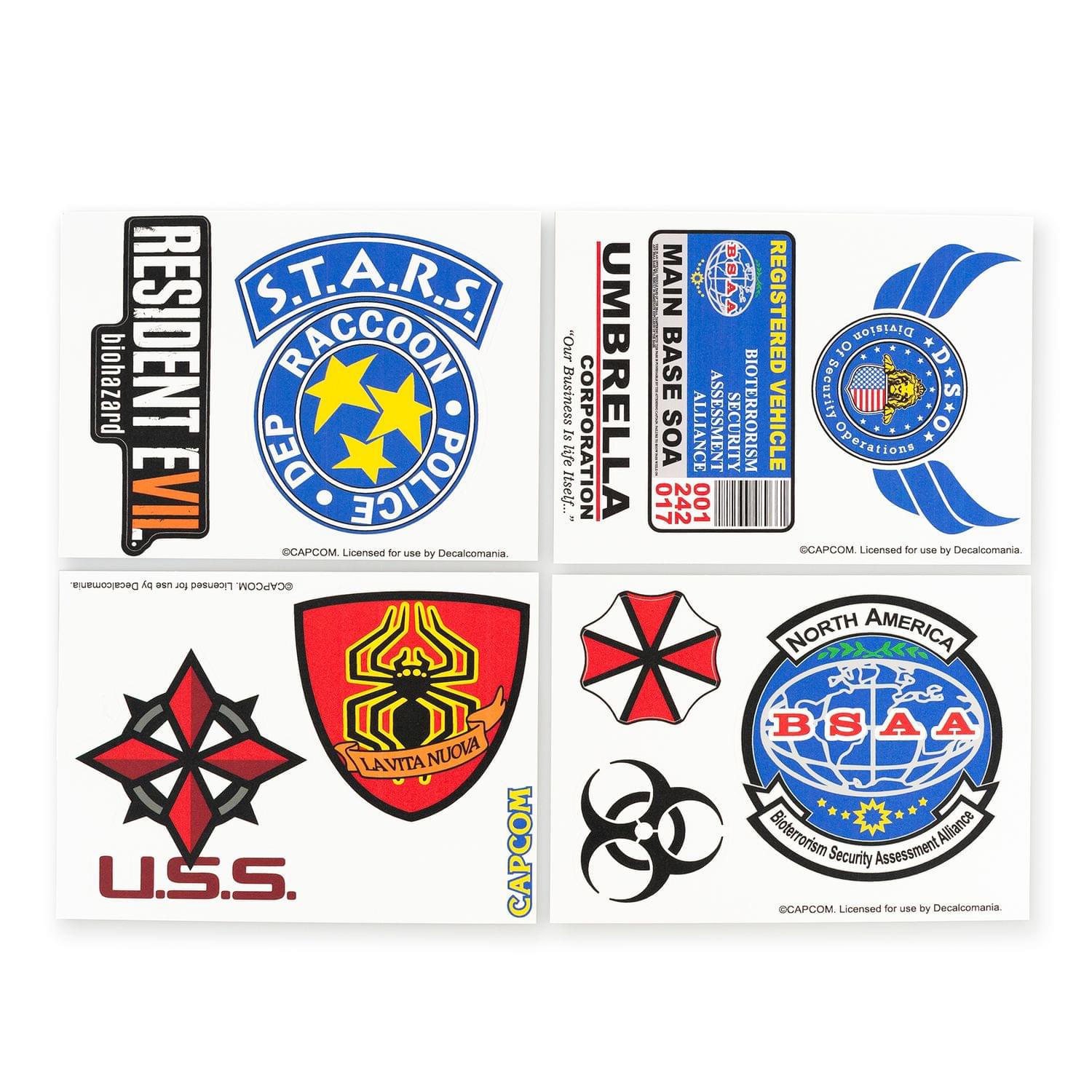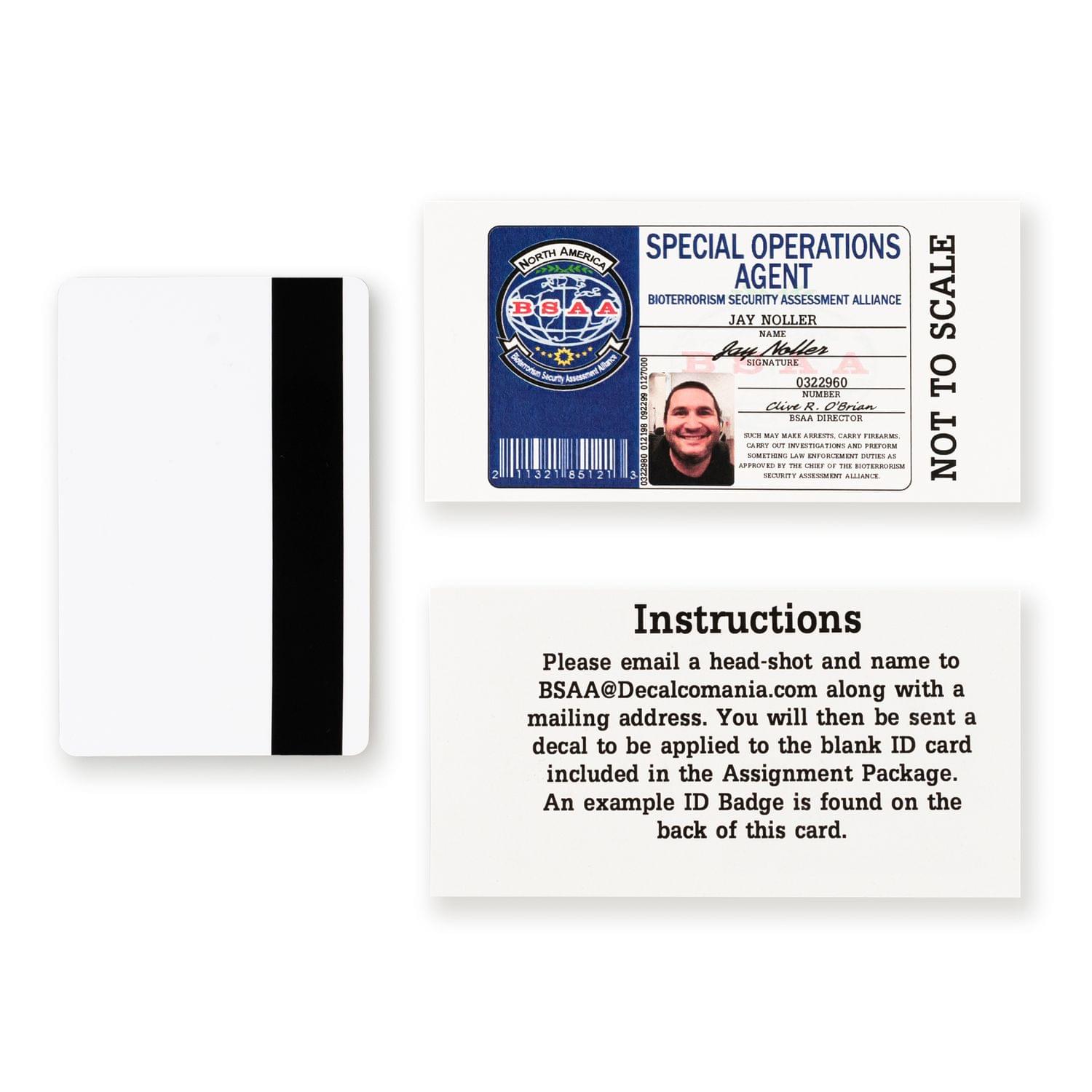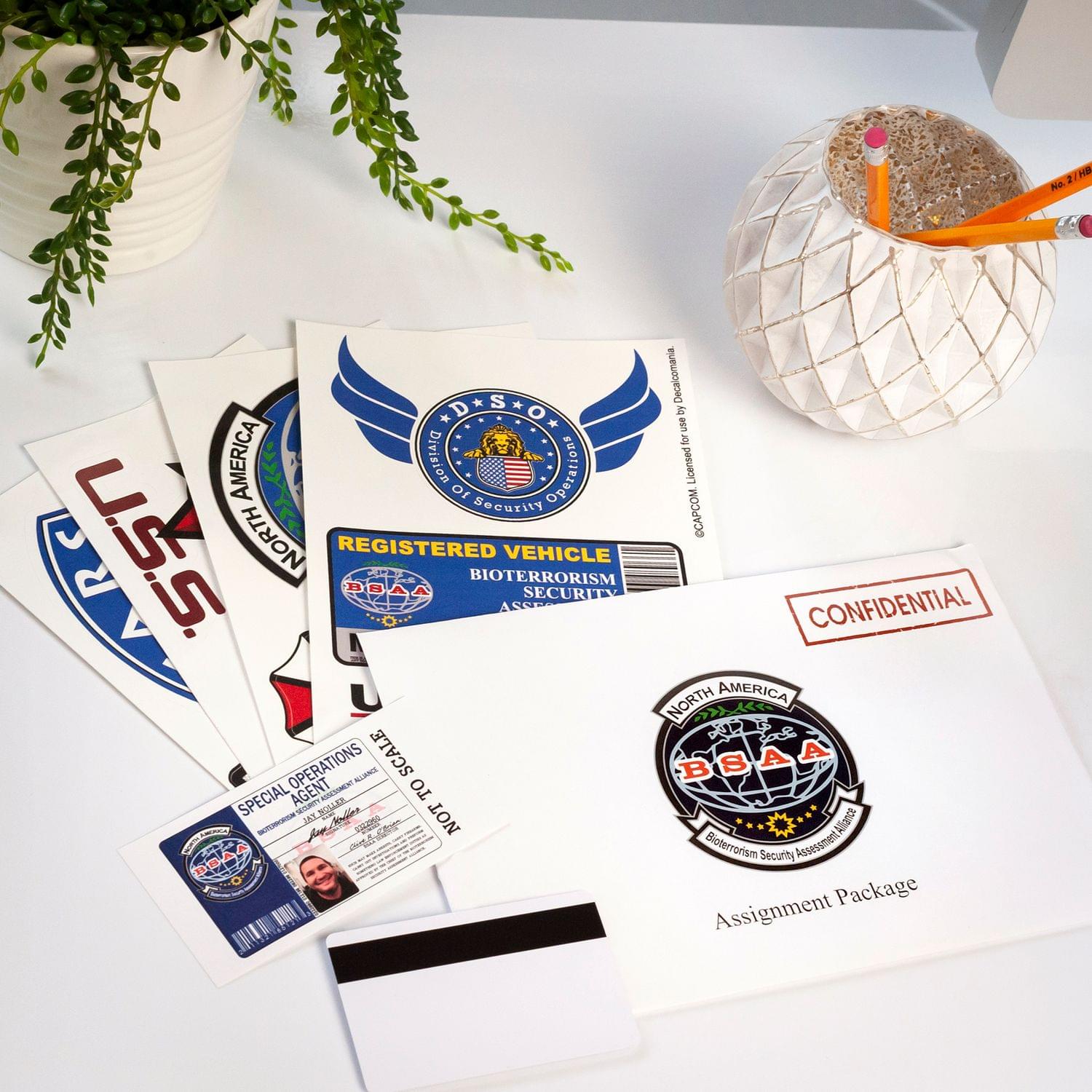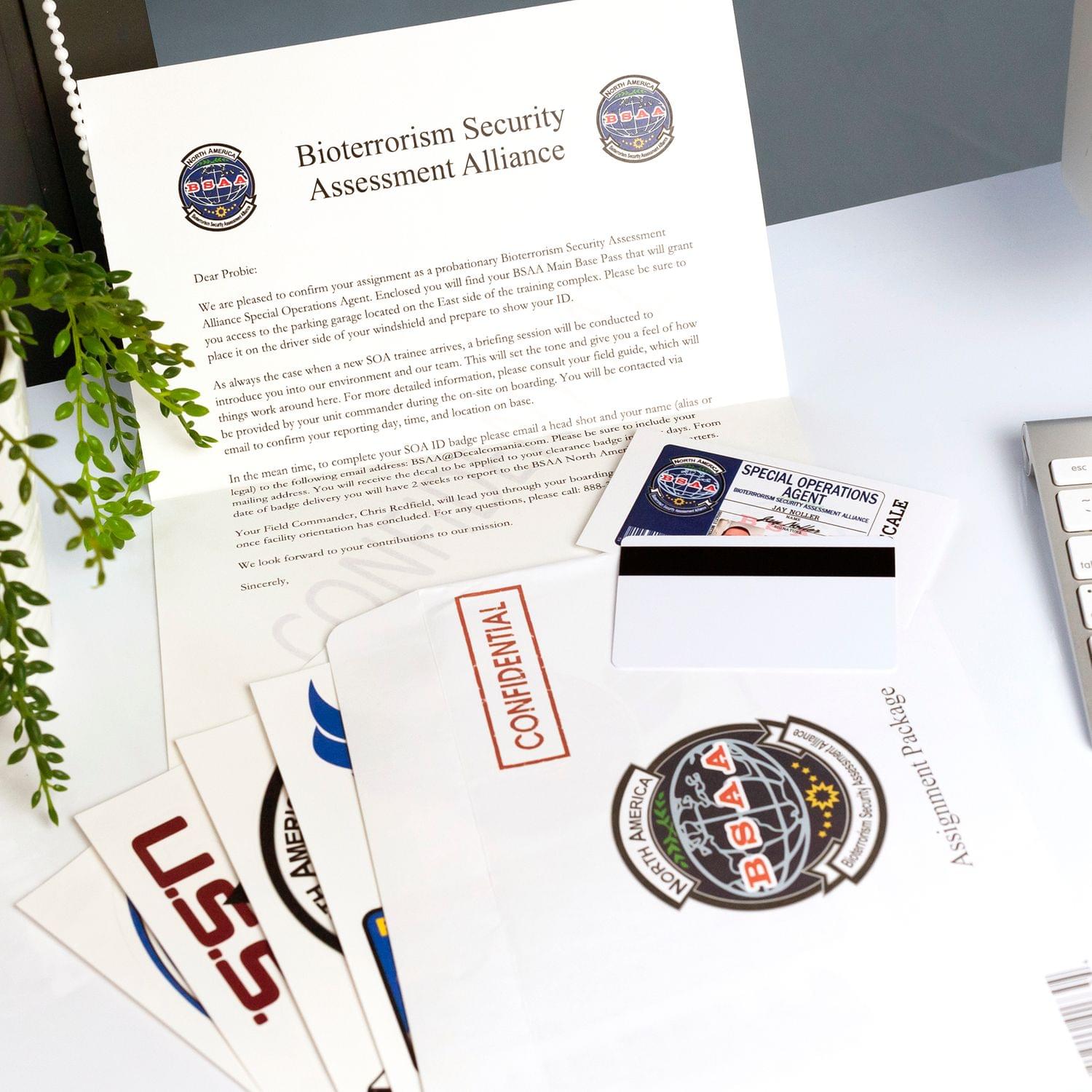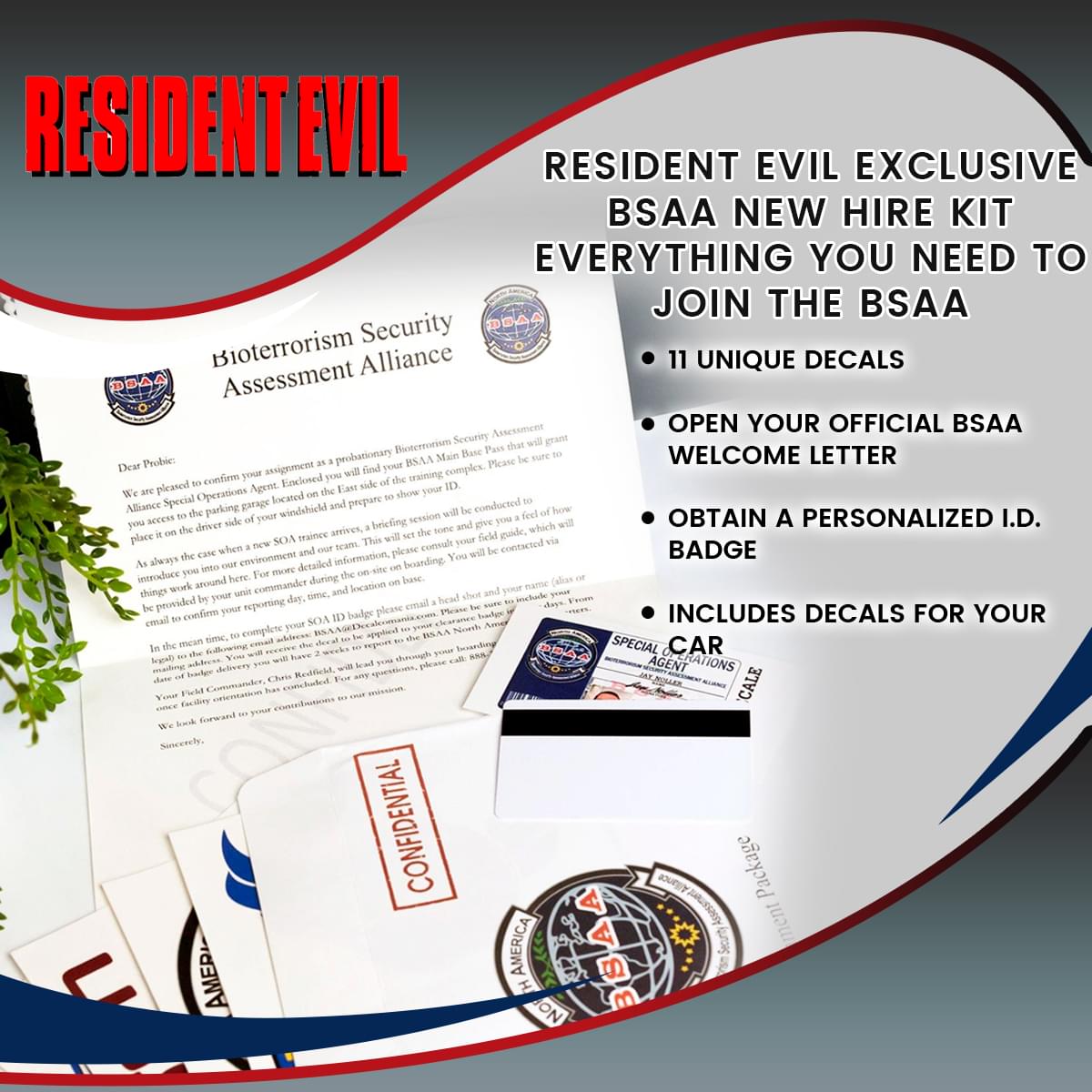 Resident Evil Exclusive BSAA New Hire Kit | Everything You Need To Join The BSAA
JOIN THE ELITE: Ready to fight bio-terrorism? It's time to enlist in Resident Evil's Bioterrorism Security Assessment Alliance (BSAA) with this exclusive "New Hire" fan kit! Includes everything you need to join the ranks of the BSAA.
INCLUDES NEW DECALS: This BSAA initiation kit includes 8 decals for small personal items and electronics. You'll also receive 2 decals for your vehicle and an I.D. card. A total of 11 decals to properly identify yourself as a BSAA agent.
PERSONALIZED I.D. CARD: In order for you to obtain your top secret clearance, you'll need a proper I.D. card. This kit will include a blank I.D. card that can be personalized. Simply follow the instructions on the card to receive your BSAA identity.
BONUS DECALS: Among official BSAA decals, you'll also receive several other Resident Evil themed stickers such as the Umbrella logo, the S.T.A.R.S. logo and more! This makes for a full Resident Evil fan experience!
OFFICIALLY LICENSED: Like all coveted Resident Evil collectibles, this BSAA kit is officially licensed. Enjoy these detailed decals in your collection or on your car and show off your love for the Resident Evil franchise.
YOUR INITIATION STARTS NOW
With new bio-terrors popping up all over the map, the Bioterrorism Security Assessment Alliance (BSAA) is in dire need of new recruits! Get ready for the gauntlet because as soon as you hit that add to cart button, your trials with the BSAA will begin! Adorn the responsibility of protecting the world from deadly bio-attacks and do it officially with these BSAA decals and ID cards! This initiation package comes with 11 decals, some for your vehicle and others for your smaller personal items. You'll also receive a new hire welcome letter and an I.D. badge that can be personalized!
GREAT FOR RESIDENT EVIL FANS
Any fan of the franchise is obsessed with the lore behind Resident Evil. From the Umbrella Corp. to S.T.A.R.S., and now the BSAA, all of these agencies and entities have influenced the Resident Evil universe. For avid collectors of the franchise, you'll want to get your hands on this unique BSAA welcome package full of goodies to add to your collections! This kit makes a wonderful gift for Resident Evil fans as well!