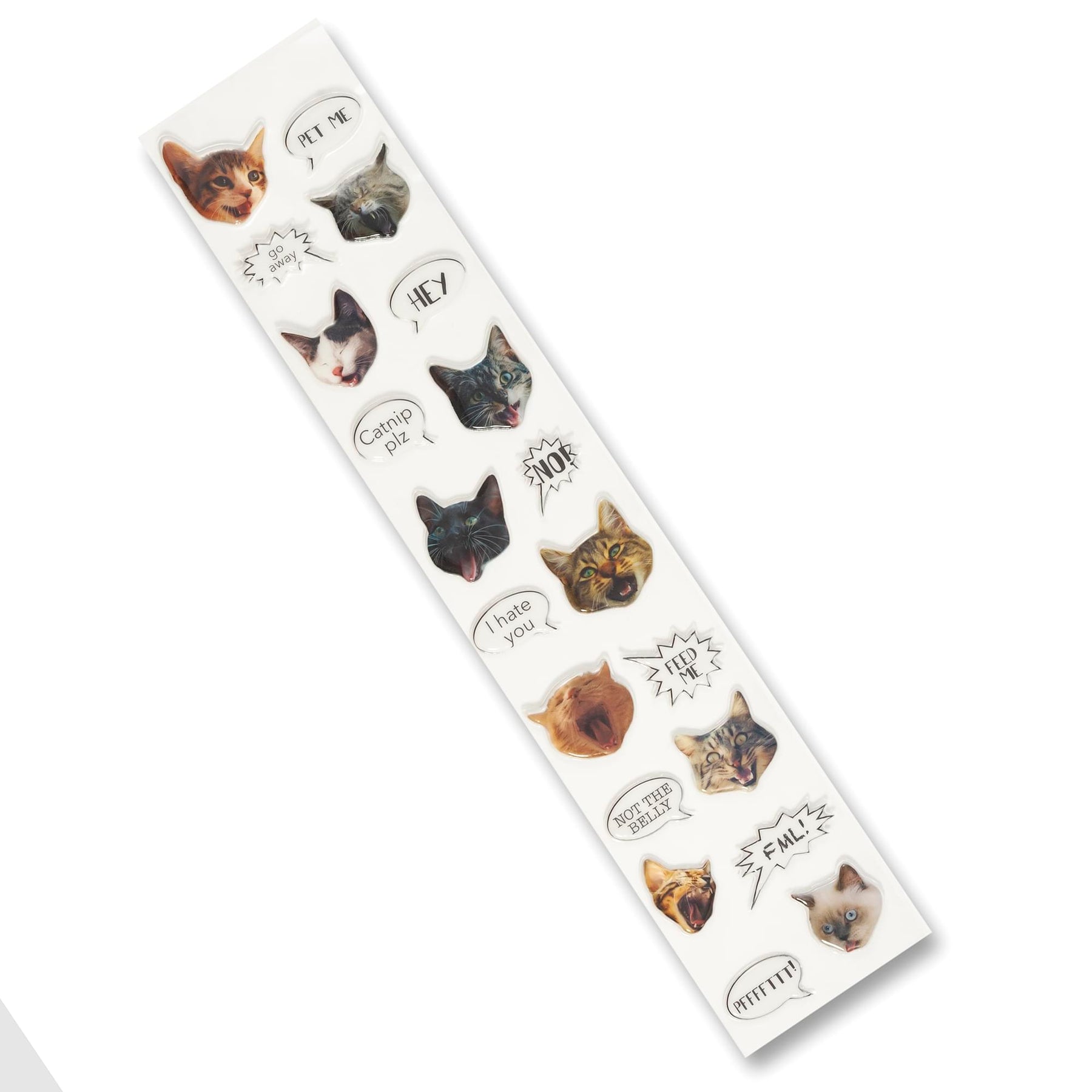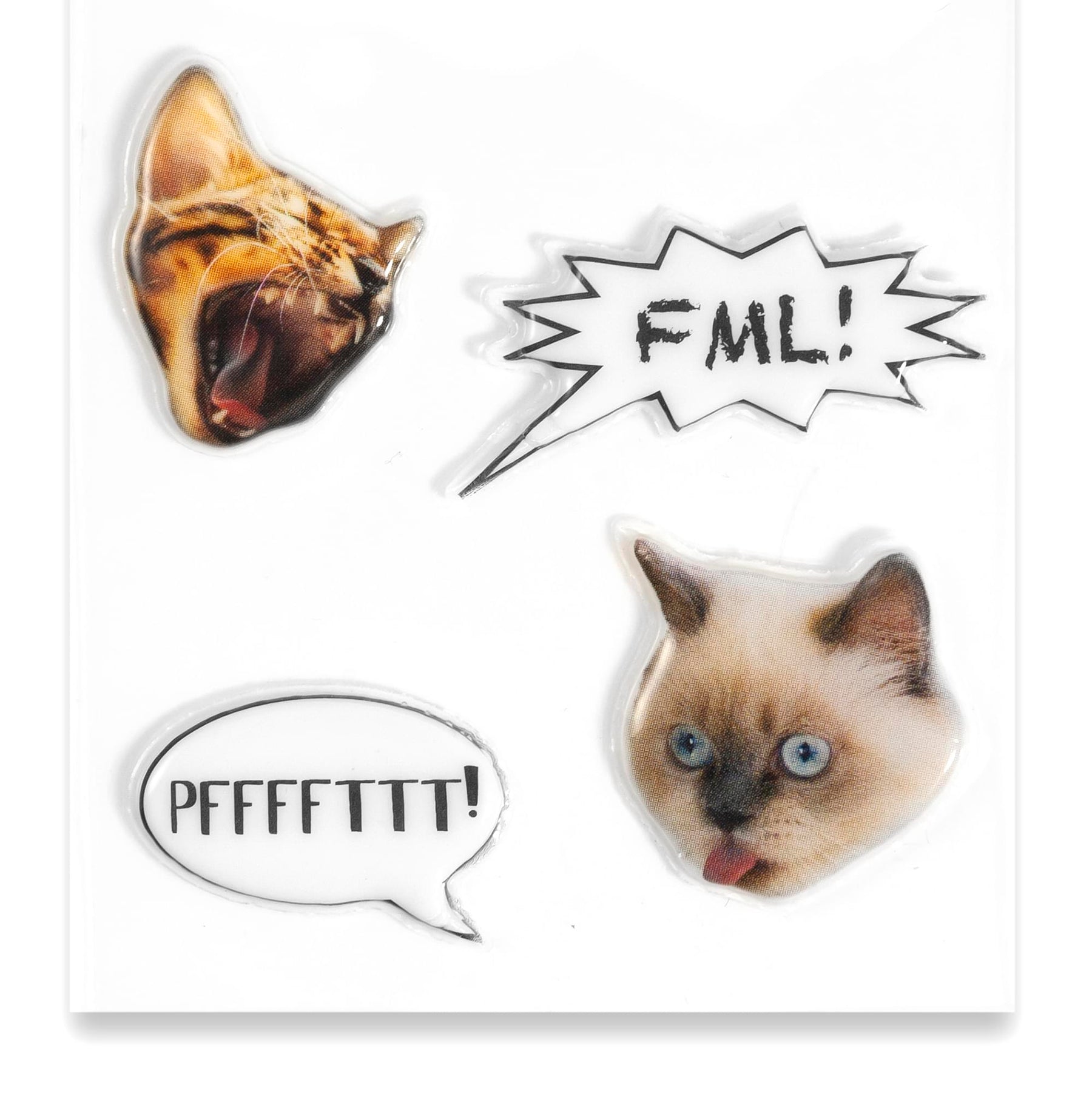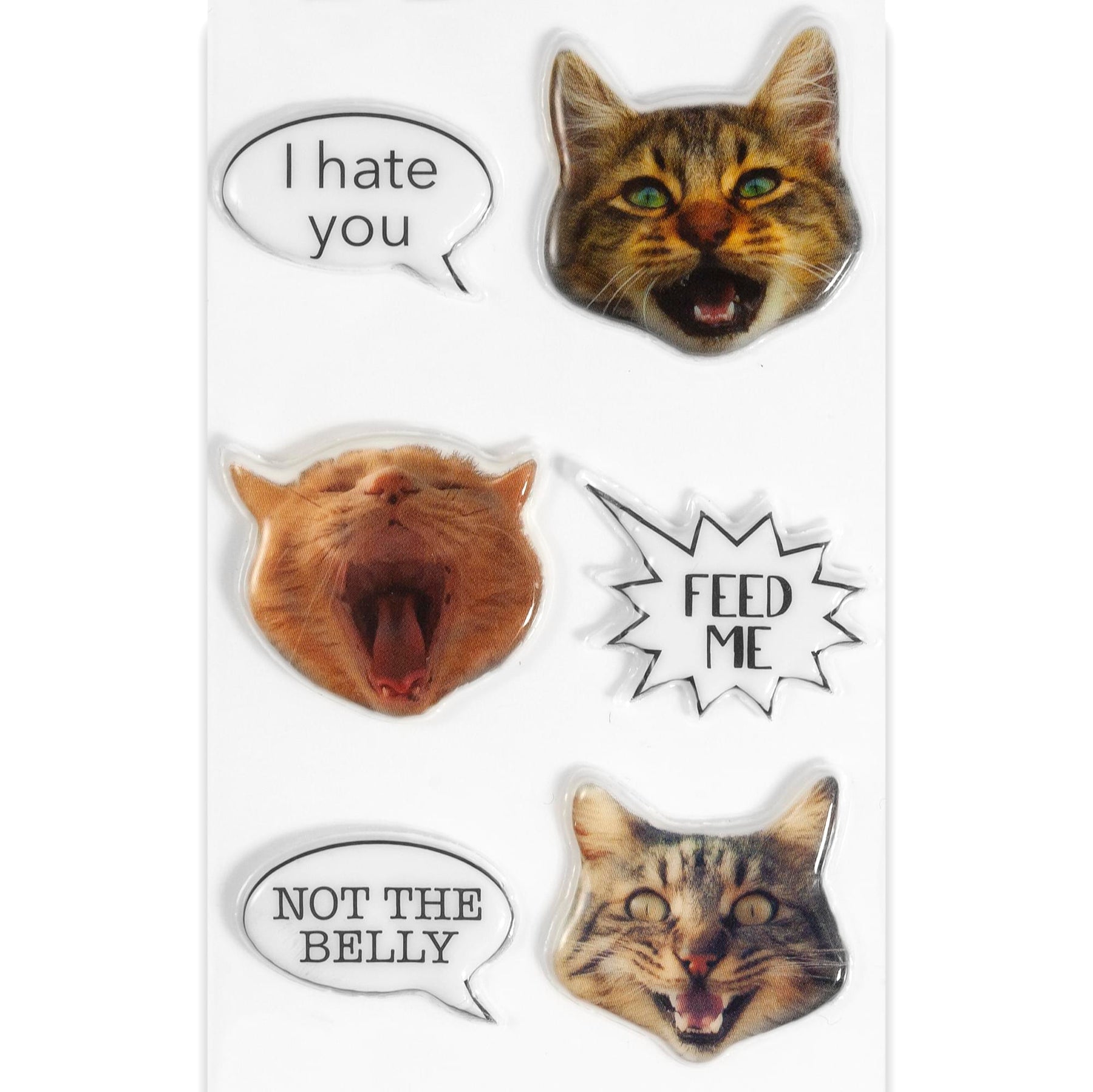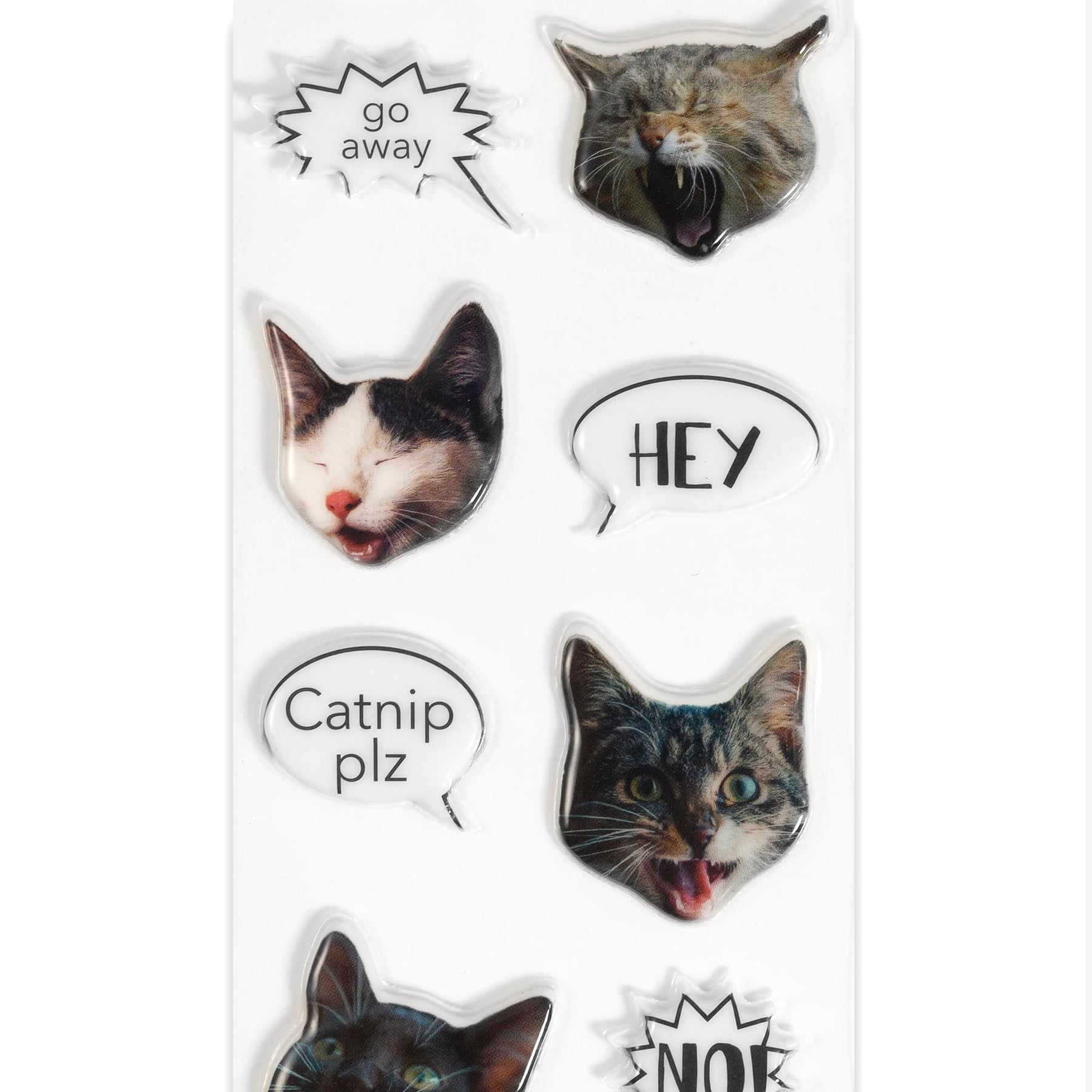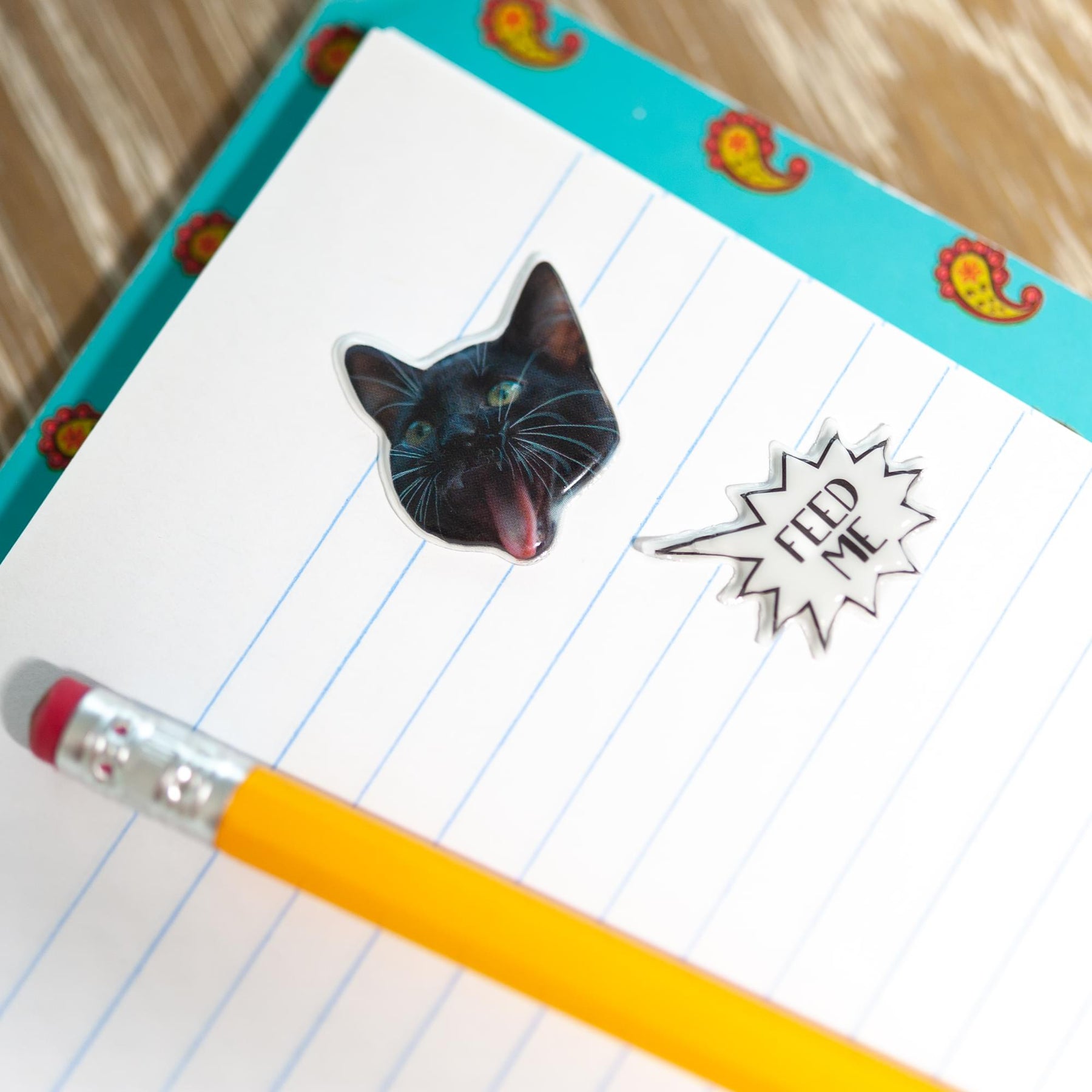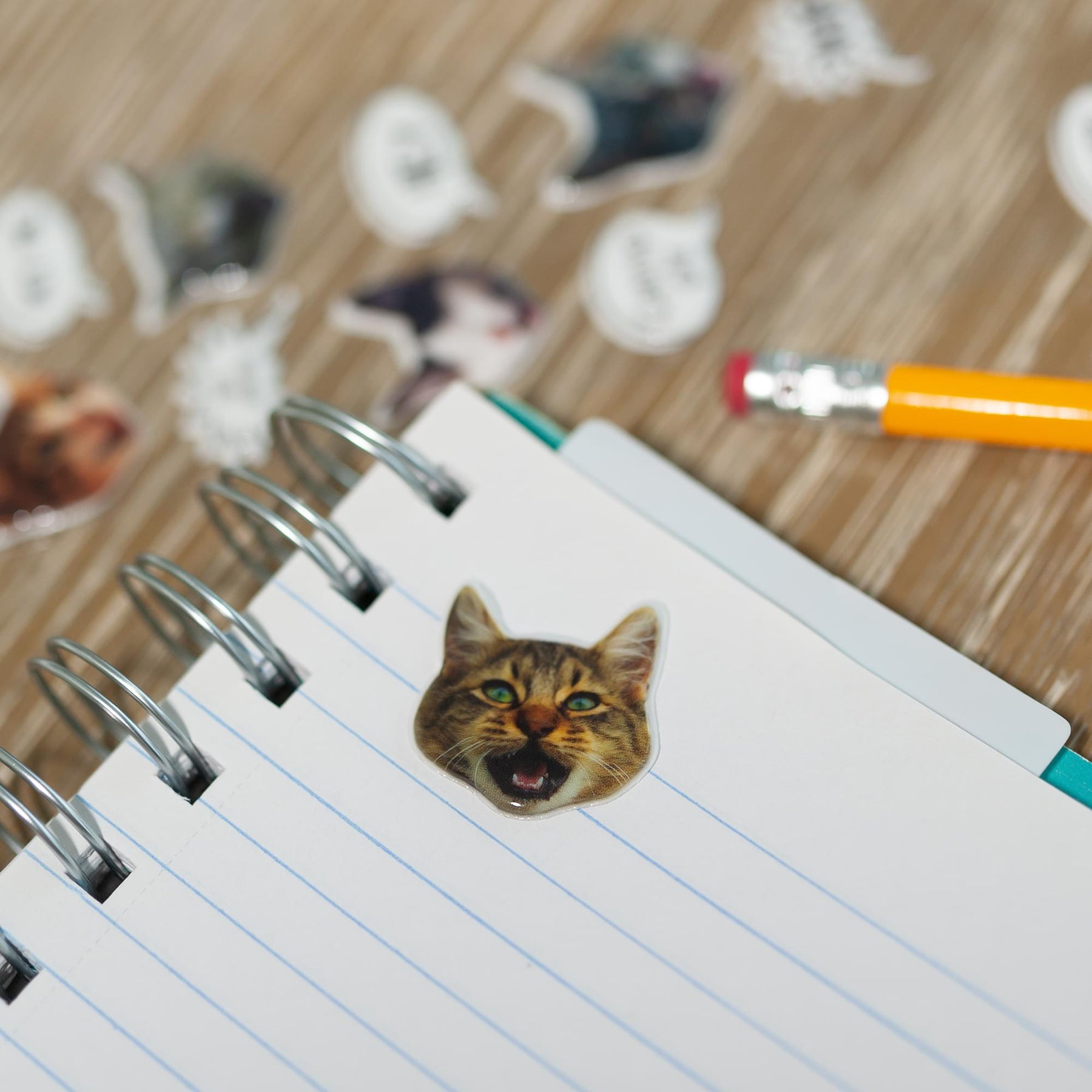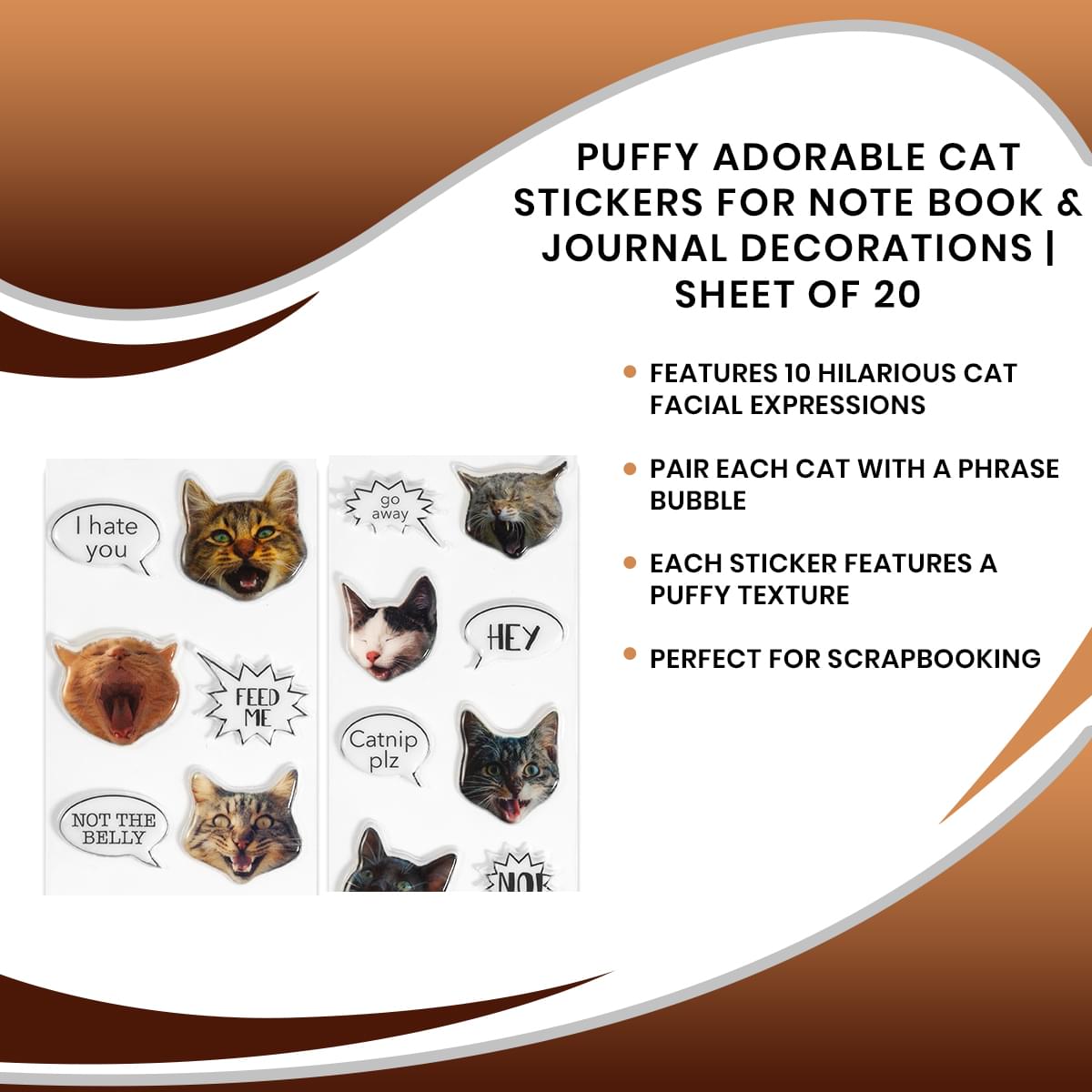 Puffy Adorable Cat Stickers For Note Book & Journal Decorations | Sheet of 20
PURR-FECT FOR CAT LOVERS: Who doesn't love an adorable little kitten? We certainly do, and that's why we've made this sheet of kitten stickers available for everyone to gush over! Grab some kitty stickers for yourself or the cat lover in your life!
ALL KINDS OF KITTIES: Sleepy kitties, angry cats, even a cat sticking his tongue out! There's a whole assortment of wild cats on this sheet that are great for showcasing your style and personality in your crafts!
FUN PUFFY STICKER DESIGN: Each cat and quote bubble sticker has a puffy texture. This allows the sticker to stand out and have an almost 3D-like effect.
CREATE UNIQUE KITTY CRAFTS: From scrapbooking your pet album to making funny thank you cards, these stickers are perfect for crafts! Use them as bullet journal stickers or place them in your diary!
A GREAT WAY TO EXPRESS YOURSELF: Paired up with funny quote bubbles, each cat sticker can be given its own phrase or sassy saying. Use these stickers to show off your mood for the day or flaunt your personality!
UNIQUE CAT STICKERS FOR CRAFTS AND CUTE PROJECTS
Whip out your scrapbooks and get the cat some treats because your obsession for these feline friends is about to hit new heights with these hilarious and adorable puffy cat stickers! With a soft puffy design, each sticker offers an almost 3D-like texture. This means that when you plaster your pet's photo album with hilarious stickers, they'll stand out! Paired up with quote bubbles, these feline fanatic stickers will have you laughing and wanting more! 
PERFECT FOR CRAZY CAT LADIES
Or persons! You don't need to have 100 cats to let others know how much you love these furry felines! You can get some stickers instead! Order several sheets to decorate all of your favorite scrapbooks, notebooks, and albums with the hilarious feline facial expressions! You can also decorate your refrigerator, lockers, jewelry boxes, and more! If you're someone who has a cat obsession, you need these stickers! If you know someone who loves cats, they need these stickers too! Grab some today!
Read All About It on Our Blog
Trending Geek