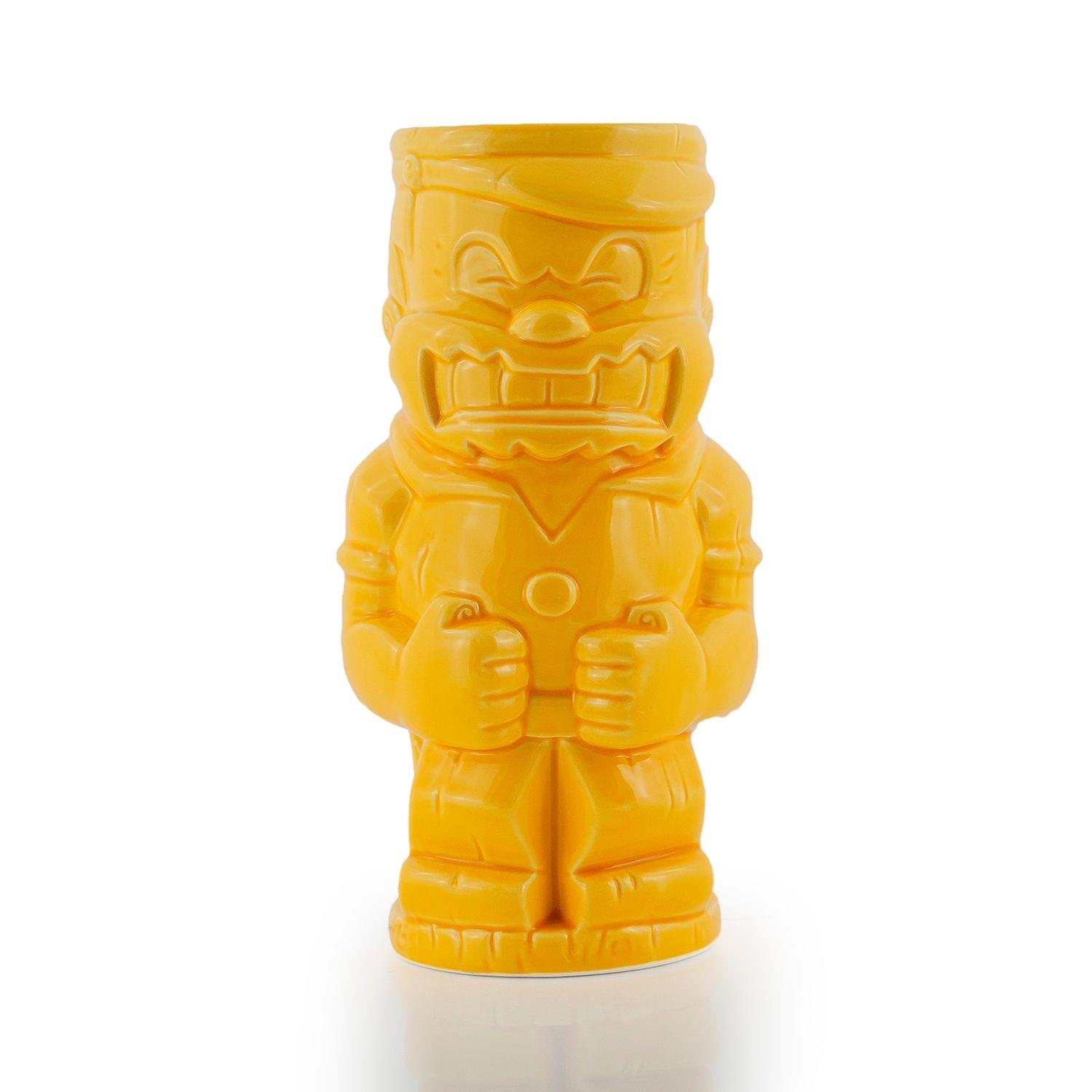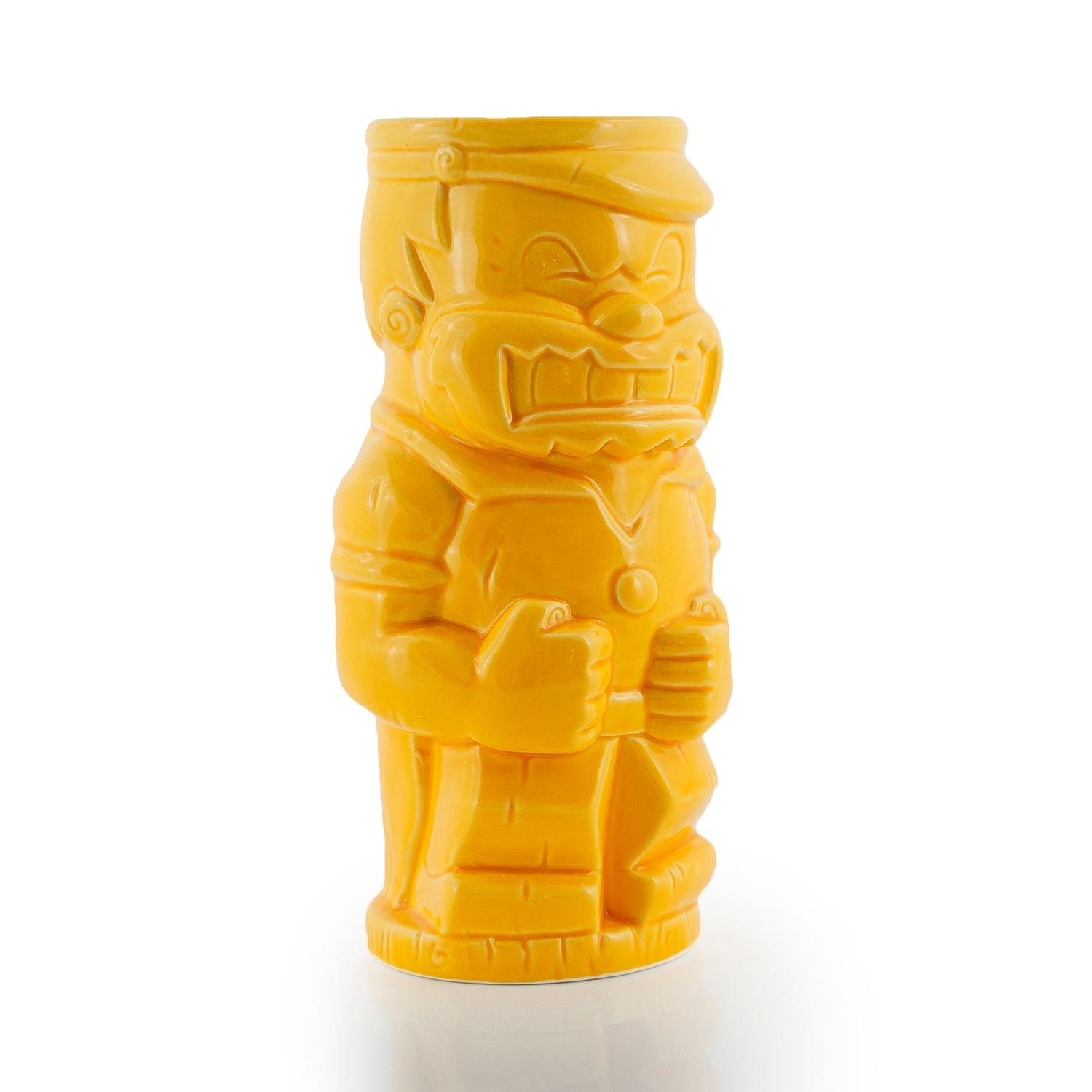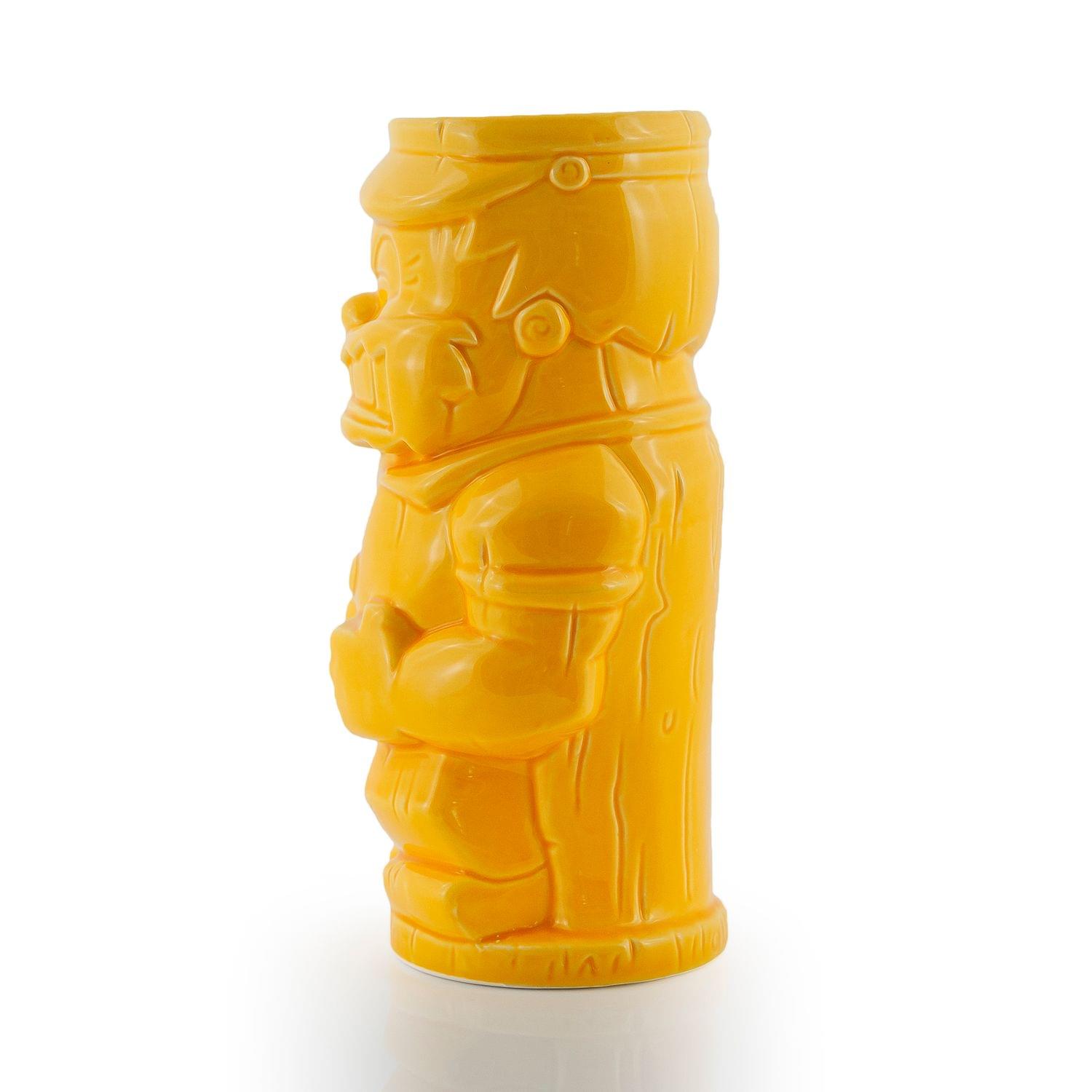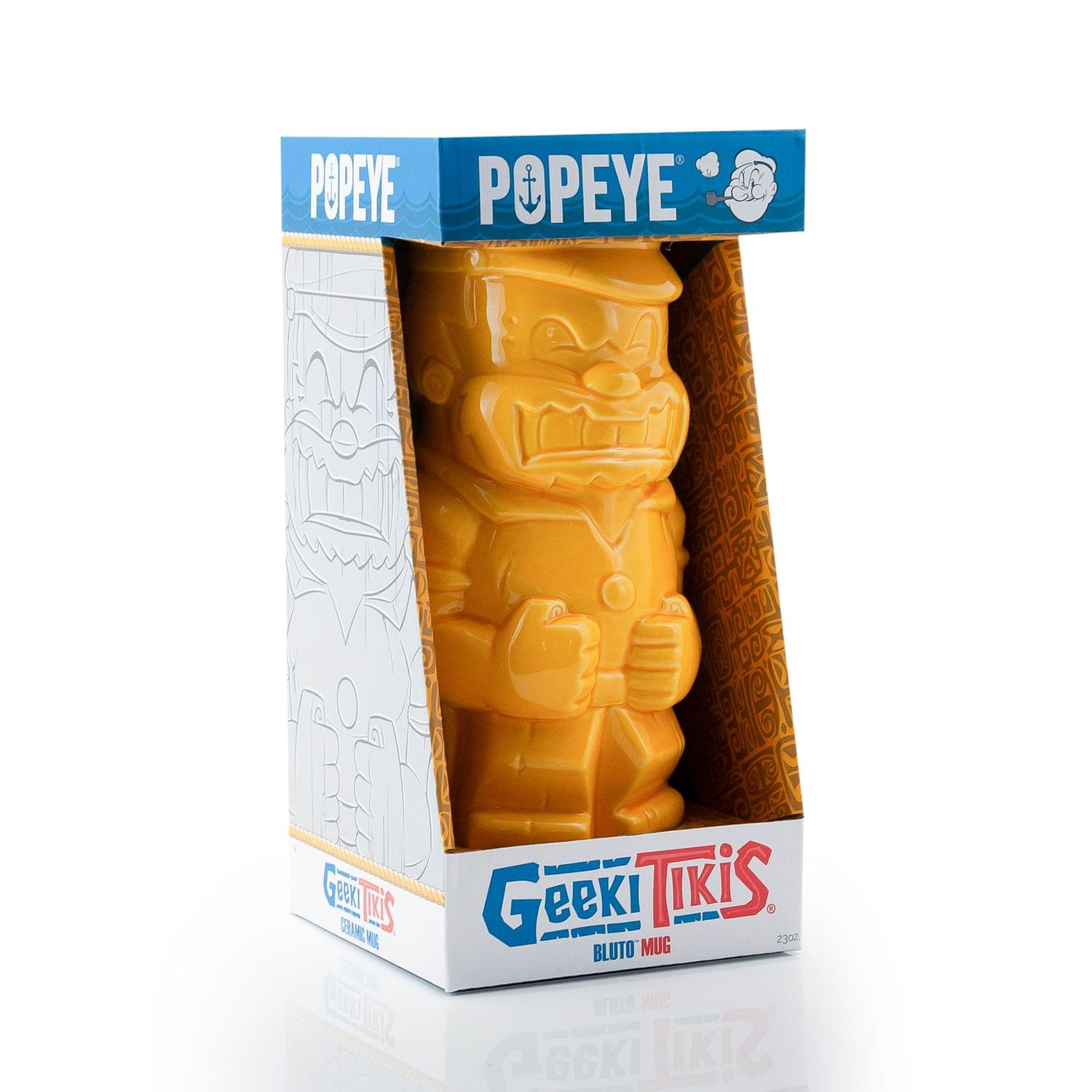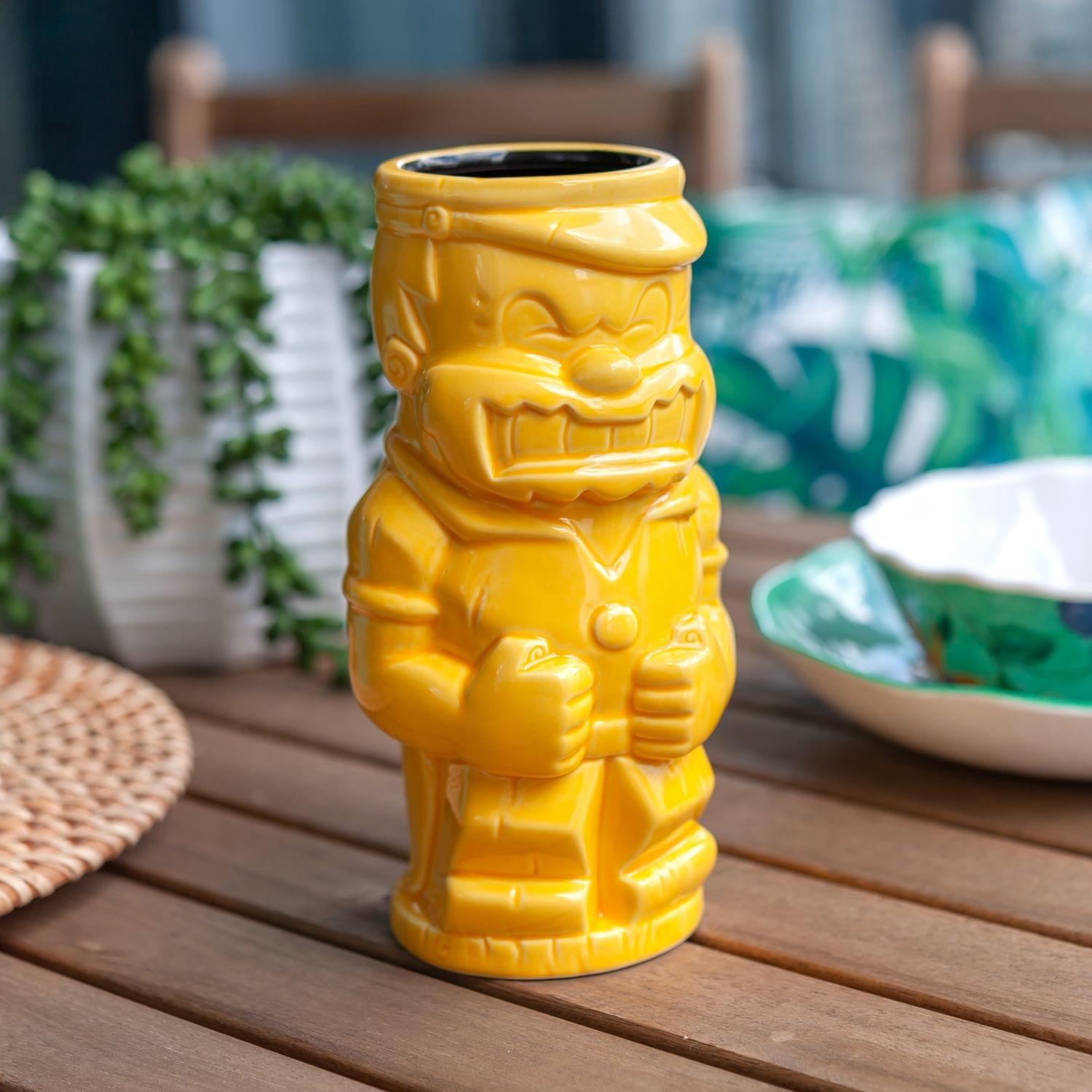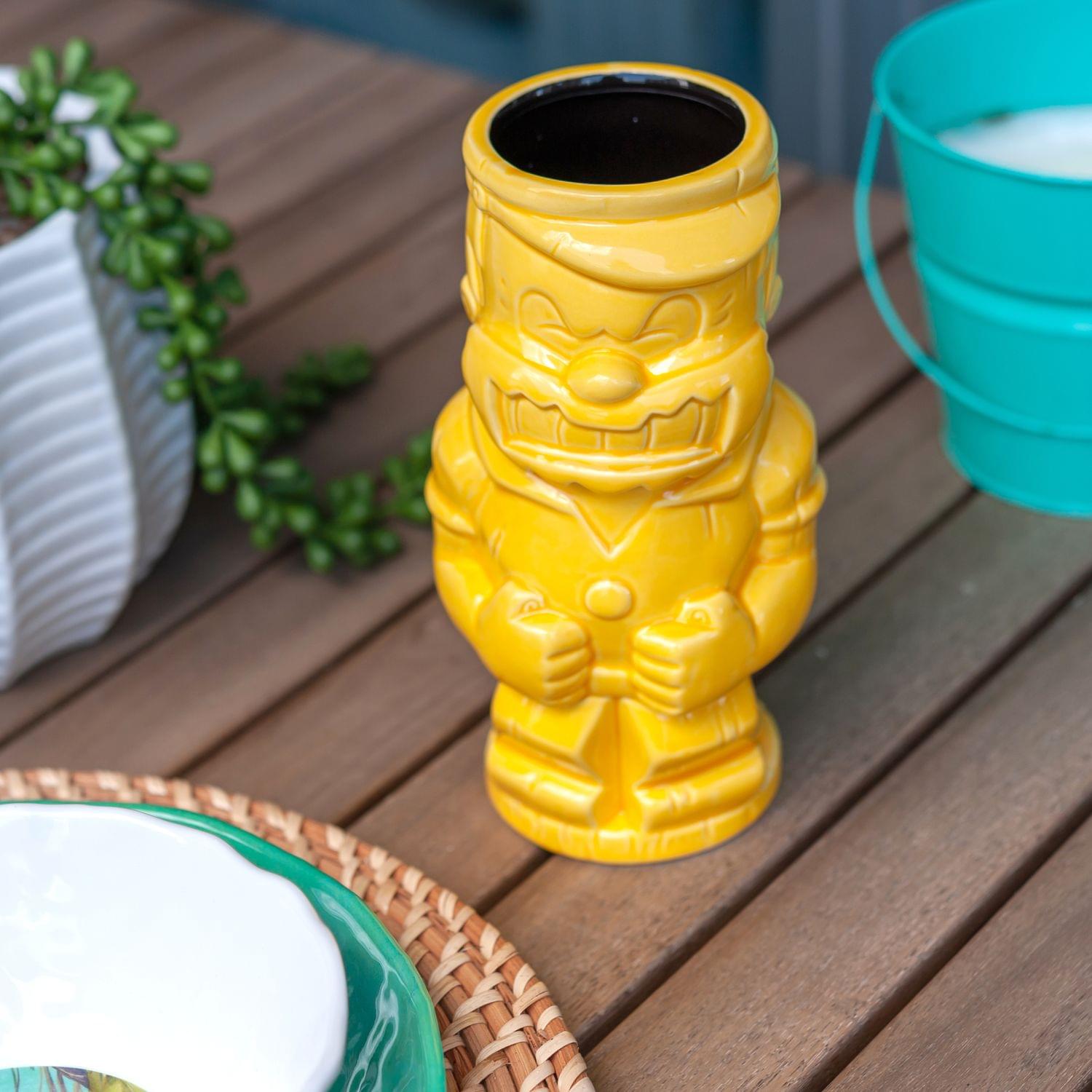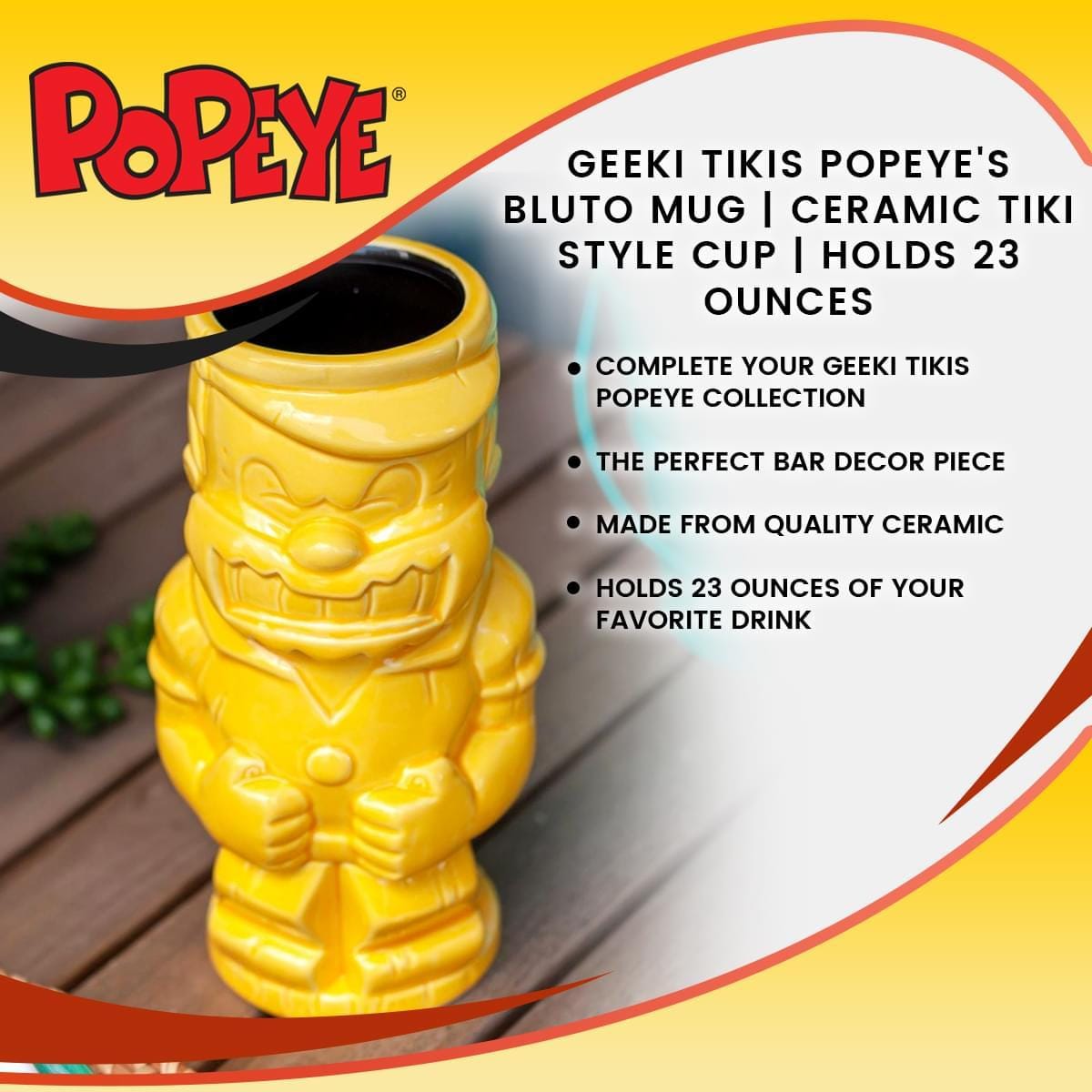 Geeki Tikis Popeye's Bluto Mug | Ceramic Tiki Style Cup | Holds 23 Ounces
BLUTO THE HULKING SAILOR: To every hero there is an antagonist. For Popeye, the antagonist is the enormous Bluto! With large muscles and charming personality, Bluto is always competing for Olive Oyl's affection. Here he is in the form of a tiki cup!
A COLLECTIBLE BRUTE: Tiki mugs are a popular commodity among those who enjoy a fun and refreshing drink. This Bluto tiki mug is a fun way to enjoy the Popeye antagonist with a unique island twist!
QUALITY POPEYE TIKI CUPS: This collectible tiki mug is crafted from a durable ceramic material and built to last. Nearly as tough as Bluto himself, these mugs are microwave safe and top shelf dishwasher safe!
THE BAR IS OPEN: At an impressive 23-ounce capacity, the Bluto tiki mug is the perfect drinking cup for any type of brew or mixed drink! Enjoy a Mai Tai or Pina Colada with this lovable brute!
OFFICIAL GEEKI TIKIS CHARM: Each Geeki Tikis mug is designed to bring your favorite hobbies together; mixed drinks and a classic cartoon! This Bluto mug is officially licensed and perfect for any tiki mug collection!
A TRUE BRUTE OF A MUG
Bluto is one of the largest characters in the Popeye series and a regular thorn in Popeye's side. Constantly bullying Popeye and trying to steal away Olive Oyl, Bluto serves as the menacing antagonist in the Popeye universe. Now Bluto and the rest of the Popeye cast members have had their likenesses turned into these stylish tiki mugs! Collect Bluto in a fun island-style drinking cup and look for the other Popeye characters as a part of this Geeki Tikis collectible set!

OFFICIAL GEEKI TIKIS COLLECTIBLE MUGS
Combining the popular fashion of tiki mugs with amazing pop culture icons, Geeki Tikis has created a product line for geeks, nerds, and super-fans to enjoy their favorite drinks with their favorite characters! Made from a durable quality ceramic, each mug is designed to deliver stunning details while also being durable enough to quench your thirst round after round! Enjoy the magic of Geeki Tikis mugs and collect the complete set of your favorite series!