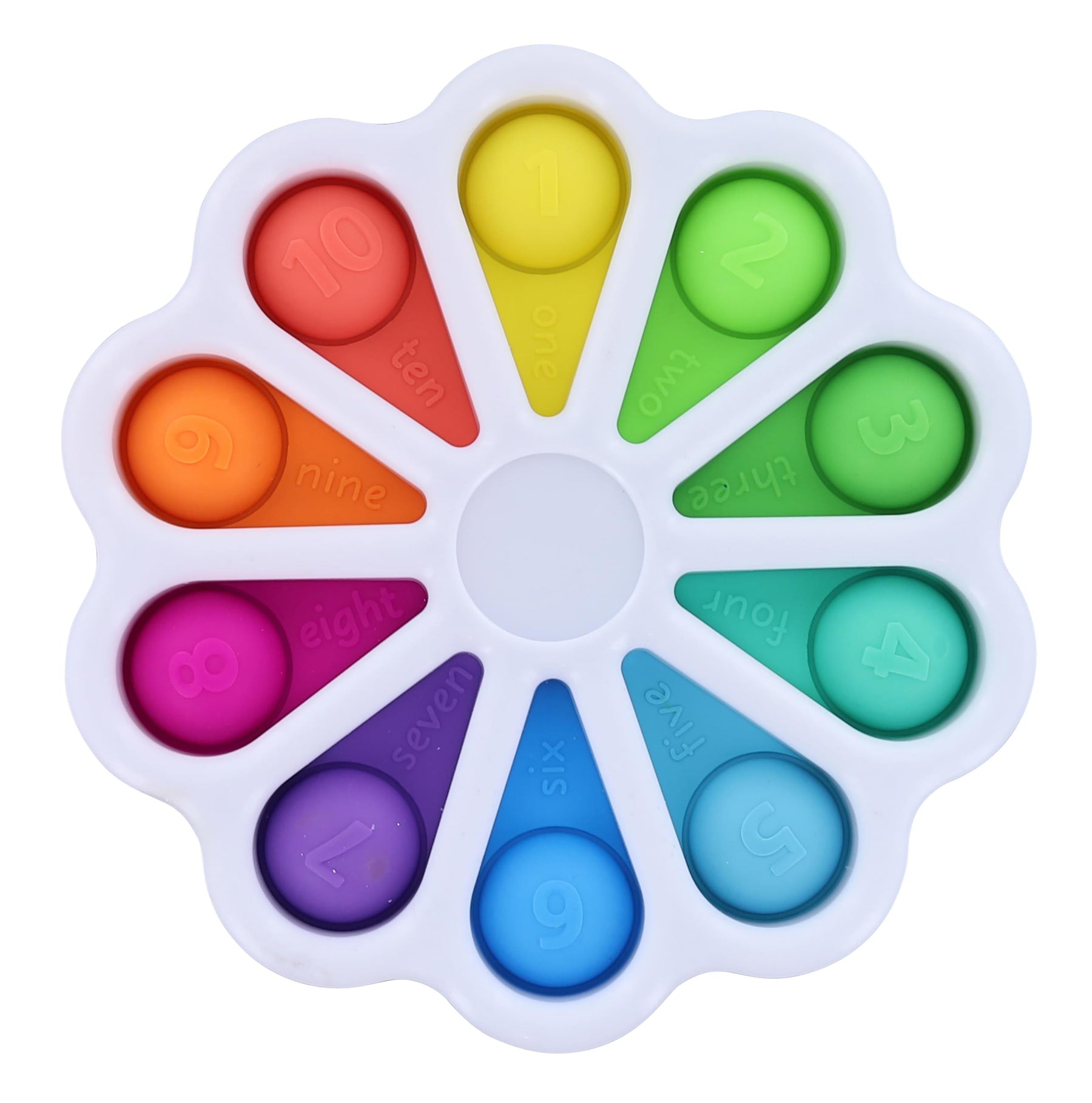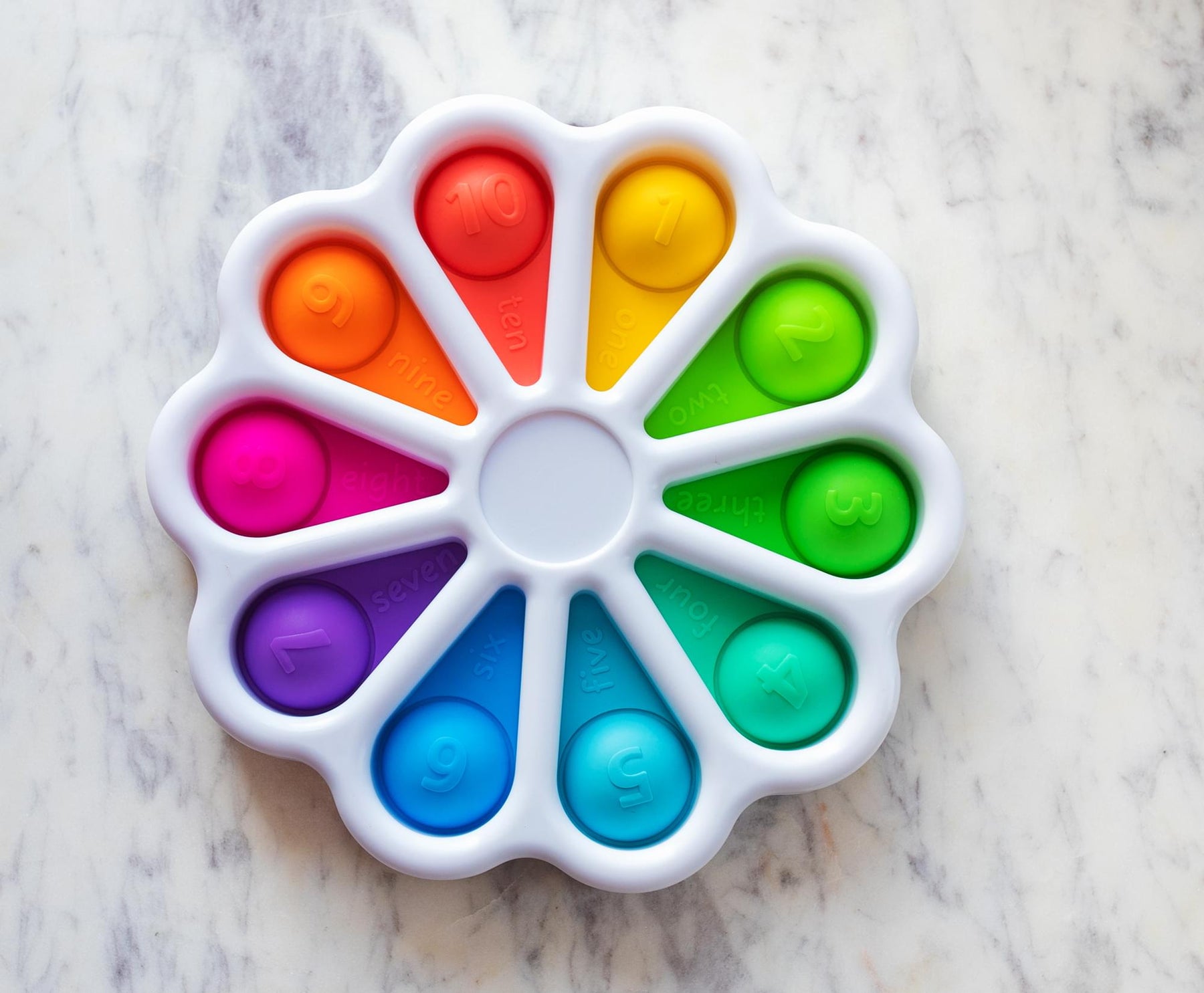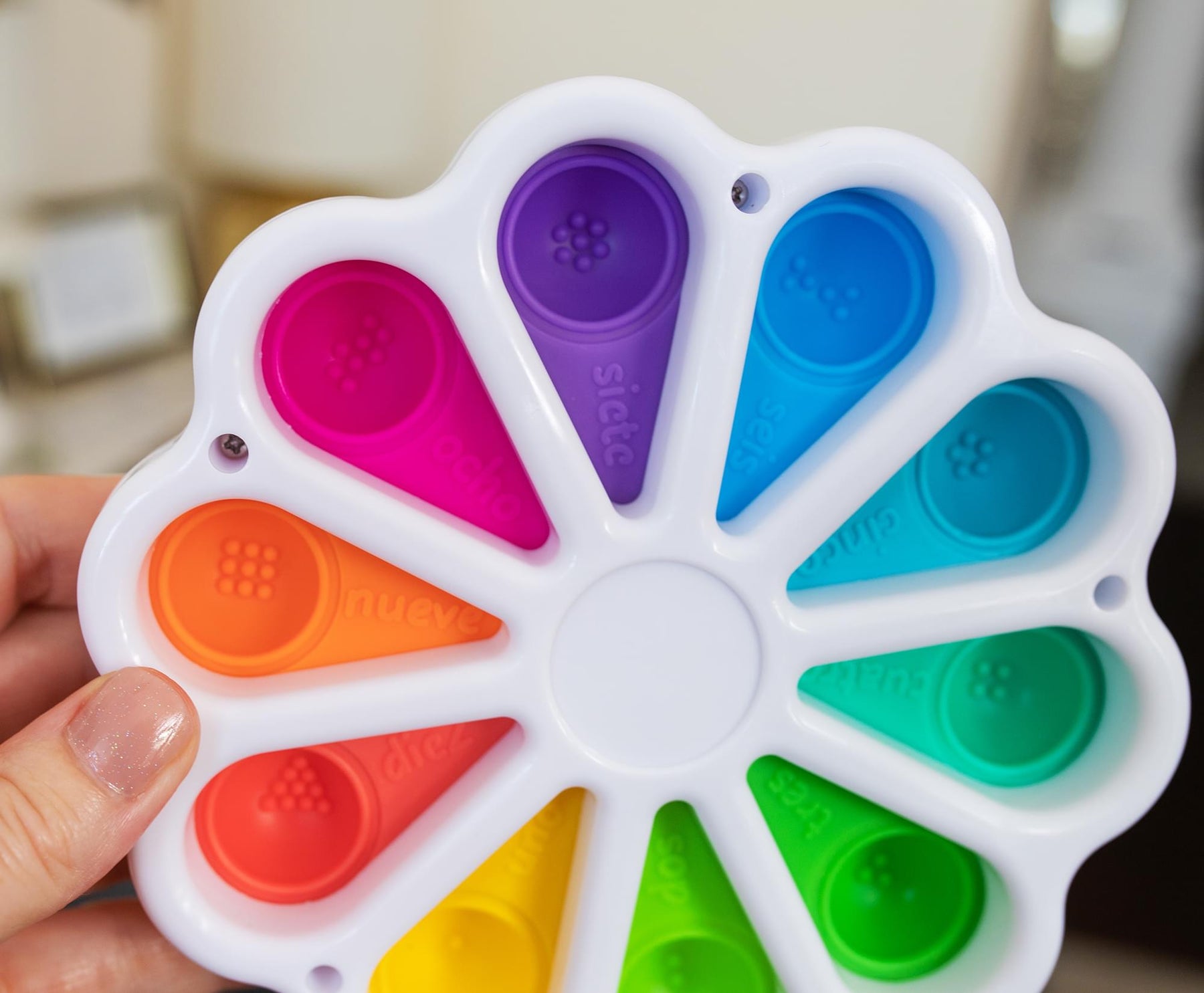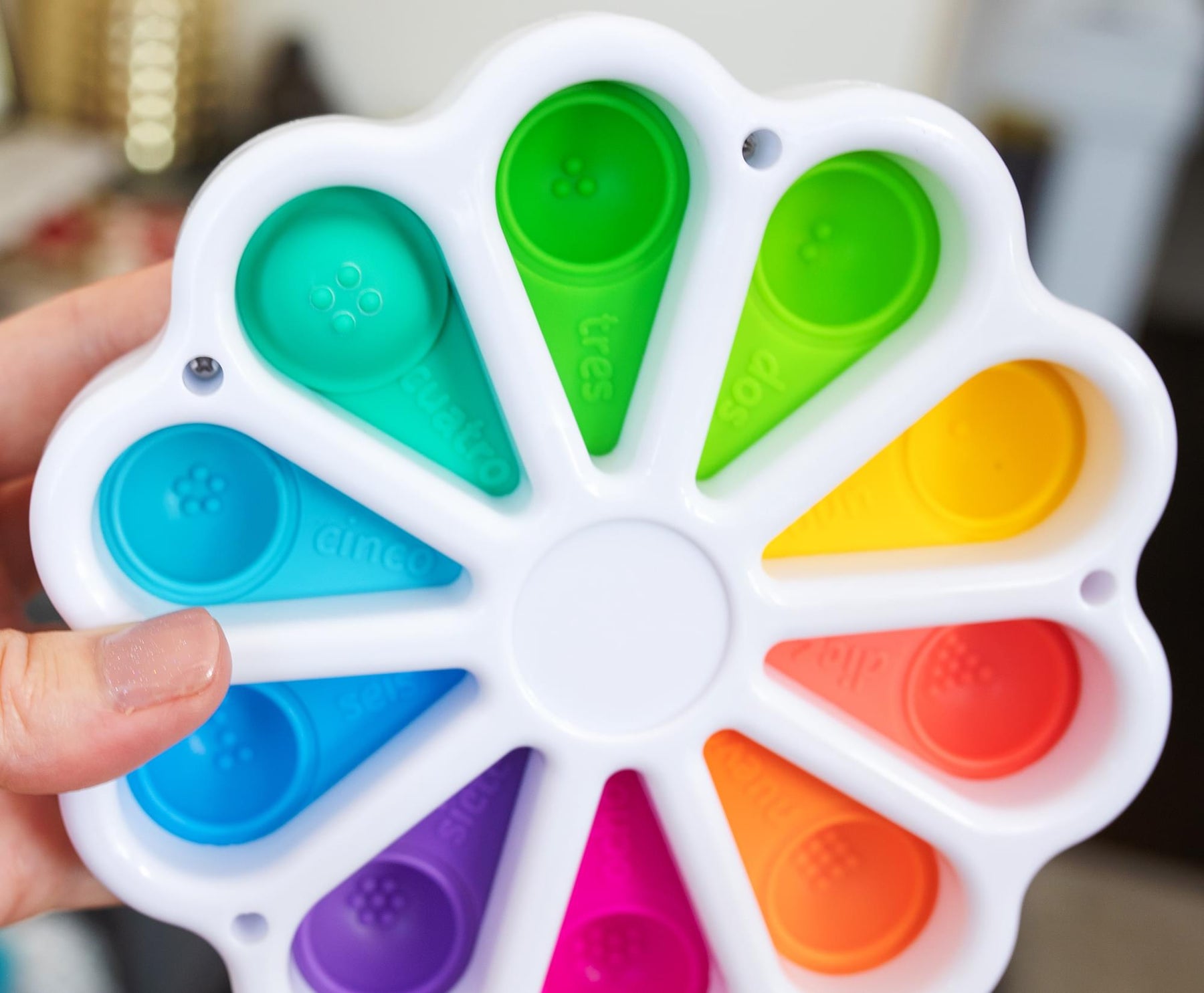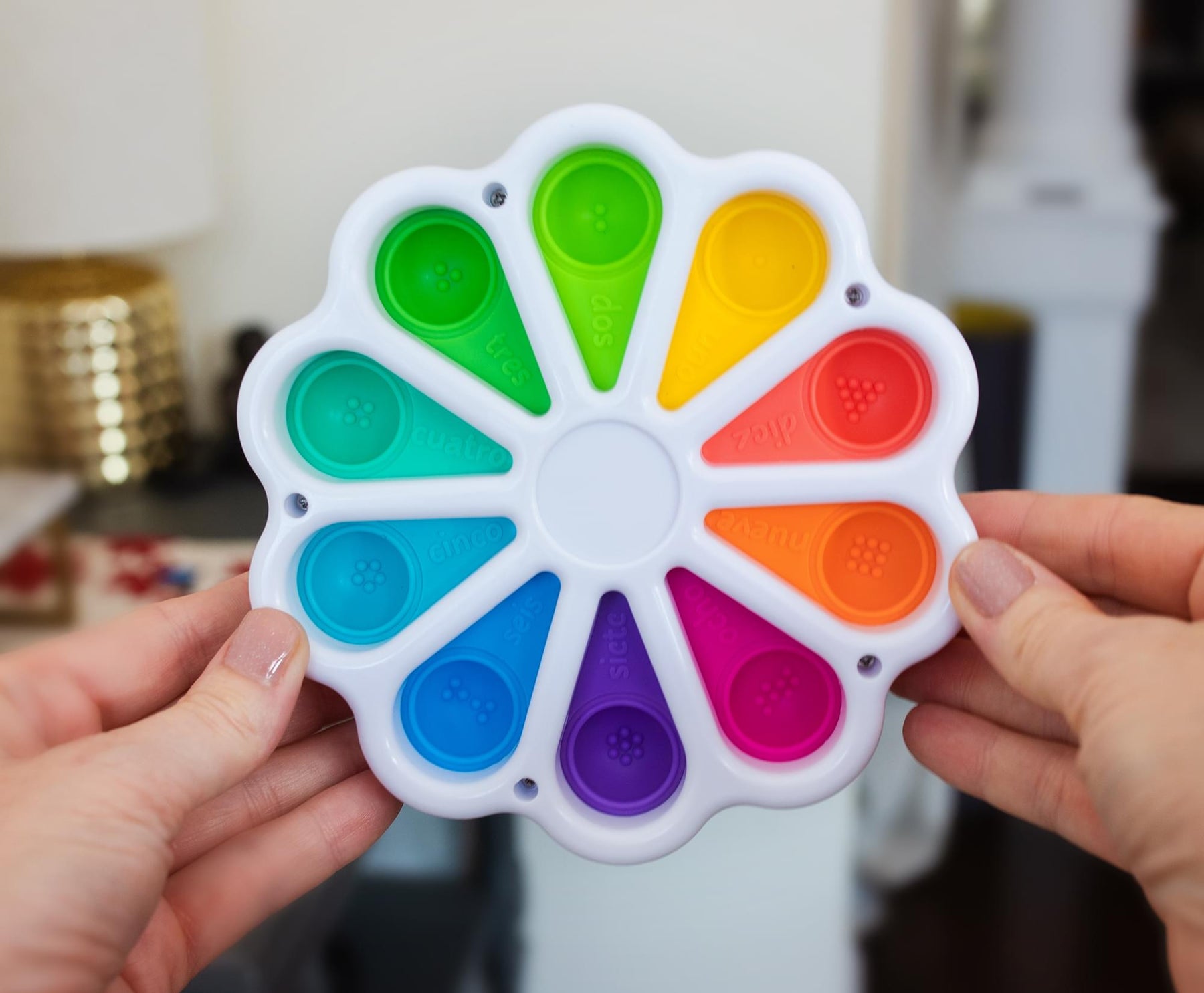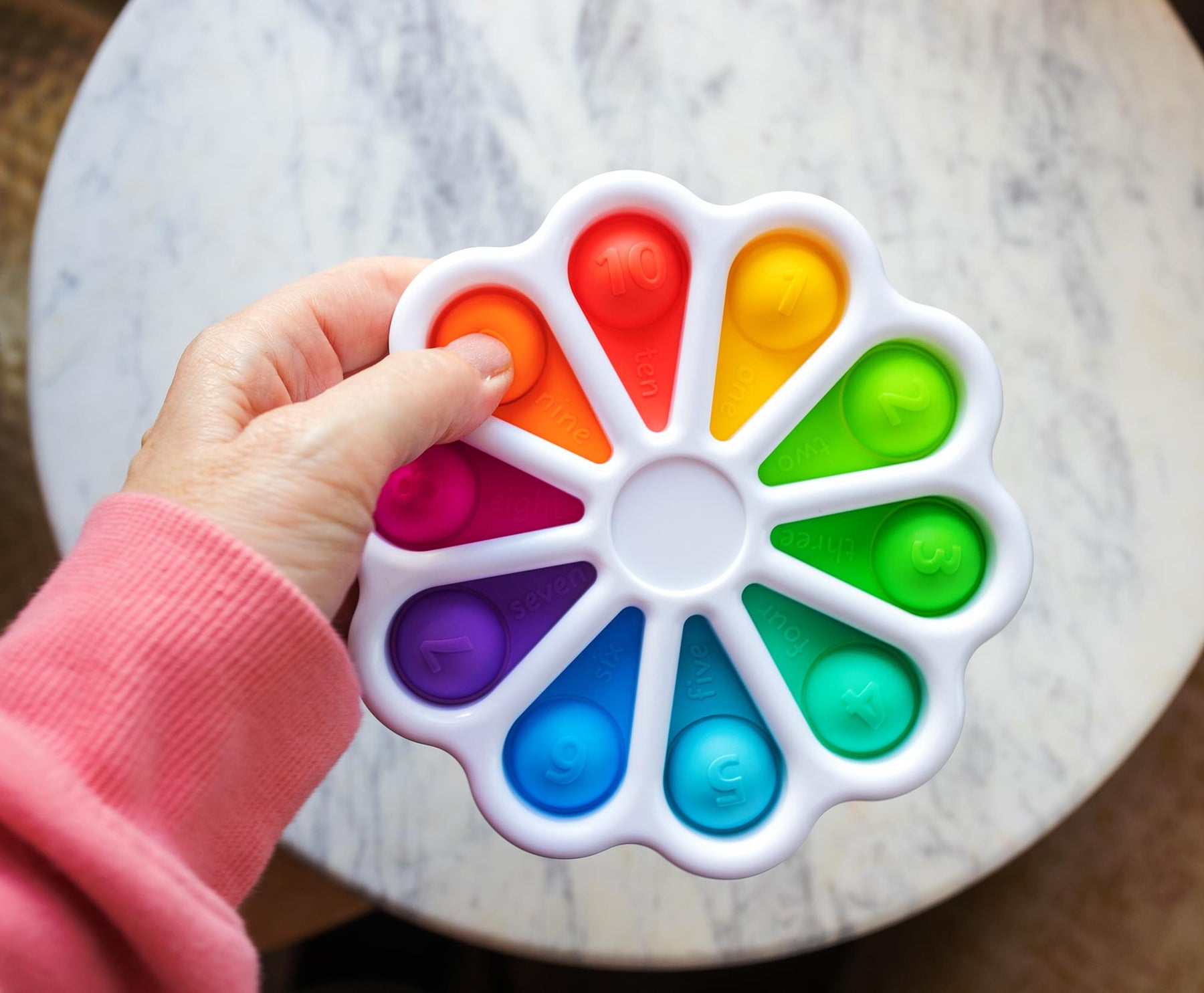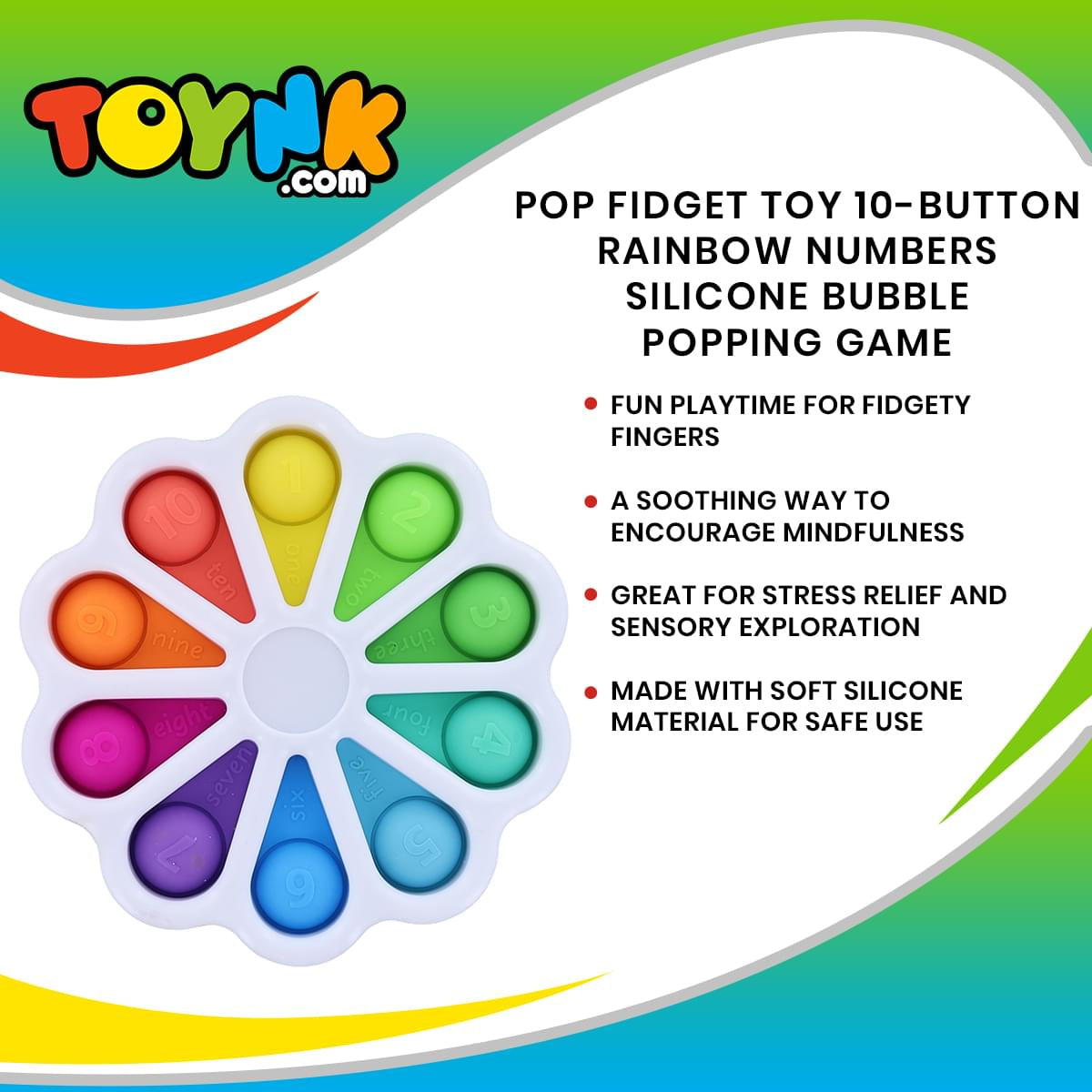 Pop Fidget Toy 10-Button Rainbow Numbers Silicone Bubble Popping Game
Pop Playtime: This entertaining activity for children and adults promotes tactile stimulation through play. Stay engaged with this fun bubble-popping game that is all but irresistible for fidgety fingers.
No Pieces Or Parts: Made to decompress with a simple push, this fidget toy is portable and lightweight. Measuring approximately 3.5 x 1.5 inches, the compact size is intended for comfortable handheld play.
Creative and Safe Play: Designed with non-toxic silicone for safe use. The sensory toy's pliable, smooth surface and edges keep restless fingers occupied. For the best care, rinse with soap and water.
Fun For All Ages: The flowery shape is a fun design that is easy to handle. Everyone will enjoy the playful, vibrant style of this calming sensory toy, featuring a series of color-coded numbers.
Relieves Stress and Anxiety: This entertaining fidget toy is classroom-friendly and encourages hands-on learning. Targets a variety of cognitive functions, including fine motor skills, color recognition, and counting.
FUN PLAYTIME FOR FIDGETY FINGERS
Who said learning has to be boring? Count your way to fun with this Pop Fidget Toy that will bring hours of entertainment.
Learn numbers as you play with the colorful, push-pop buttons that add up to 10. Each numbered button features both the digit and spelling, providing a helpful chart for learners of all skill levels. Count aloud as you push the buttons with a satisfying "POP!"
ENTERTAINING SENSORY TOYS WITH EDUCATIONAL BENEFITS
Sensory toys like this bubble popper make learning fun through hands-on activities. The multipurpose functioning is designed to help kids and adults boost their focus and productivity while also having a calming effect. Great for color and number recognition, counting practice, and pattern processing.