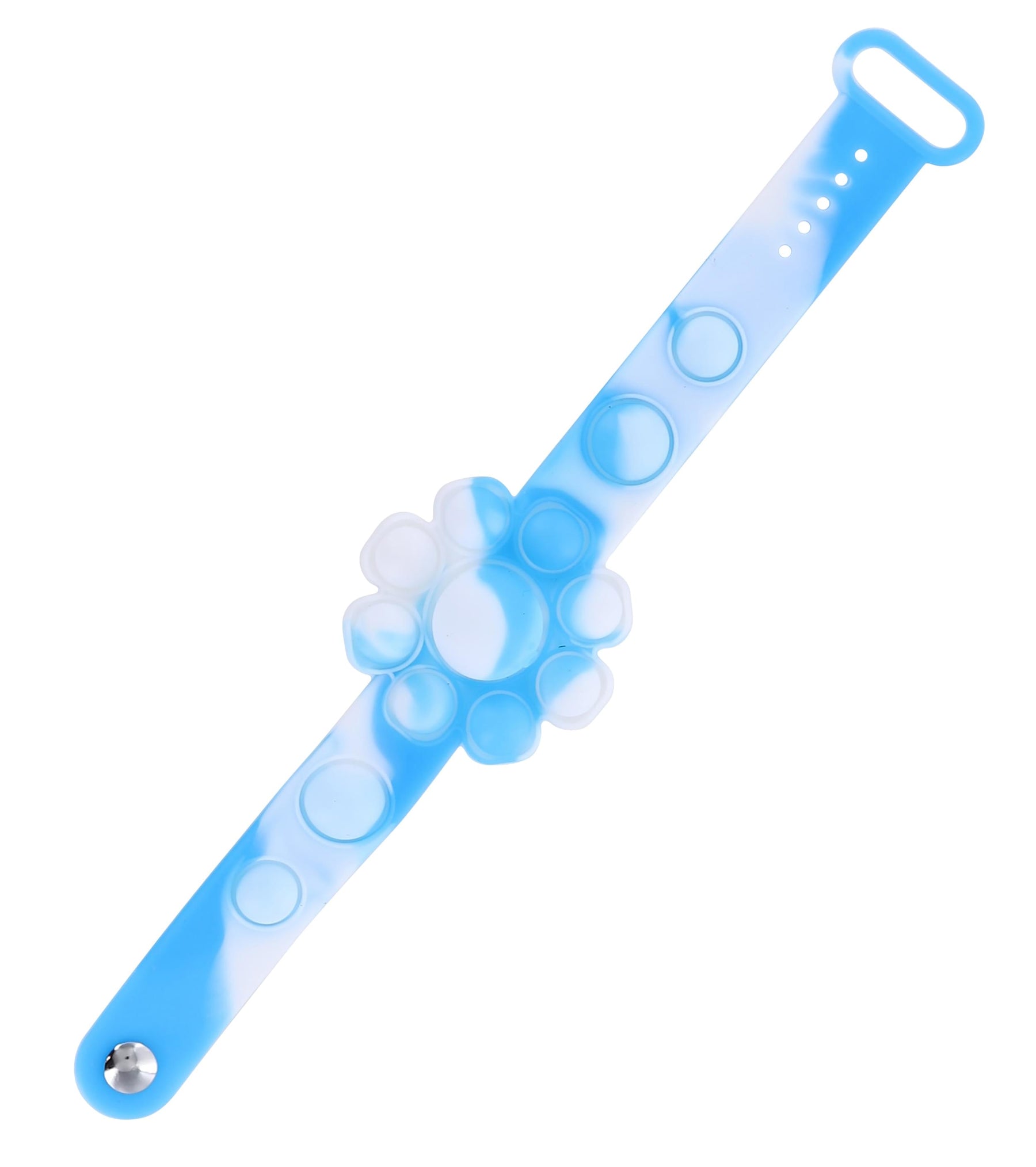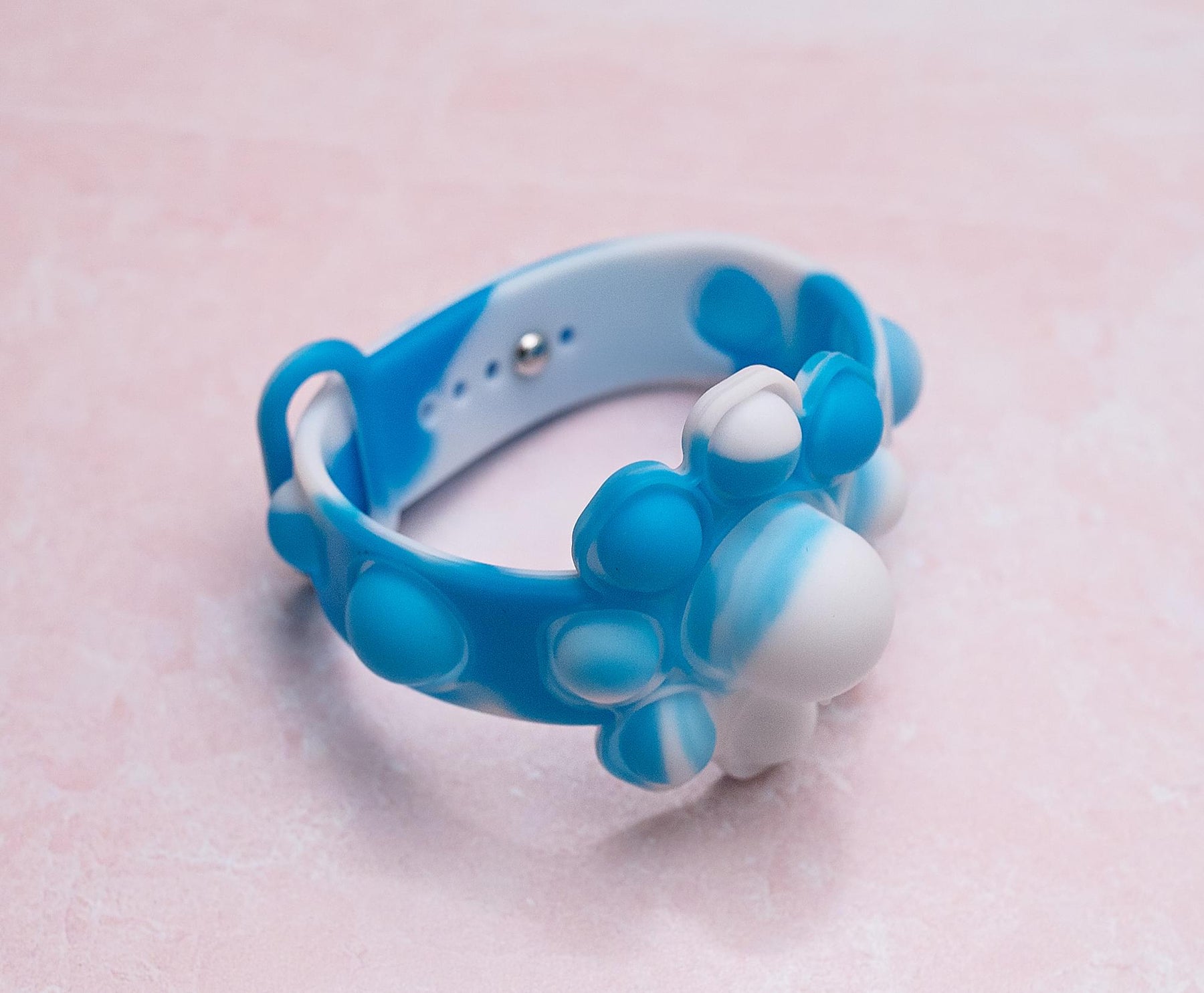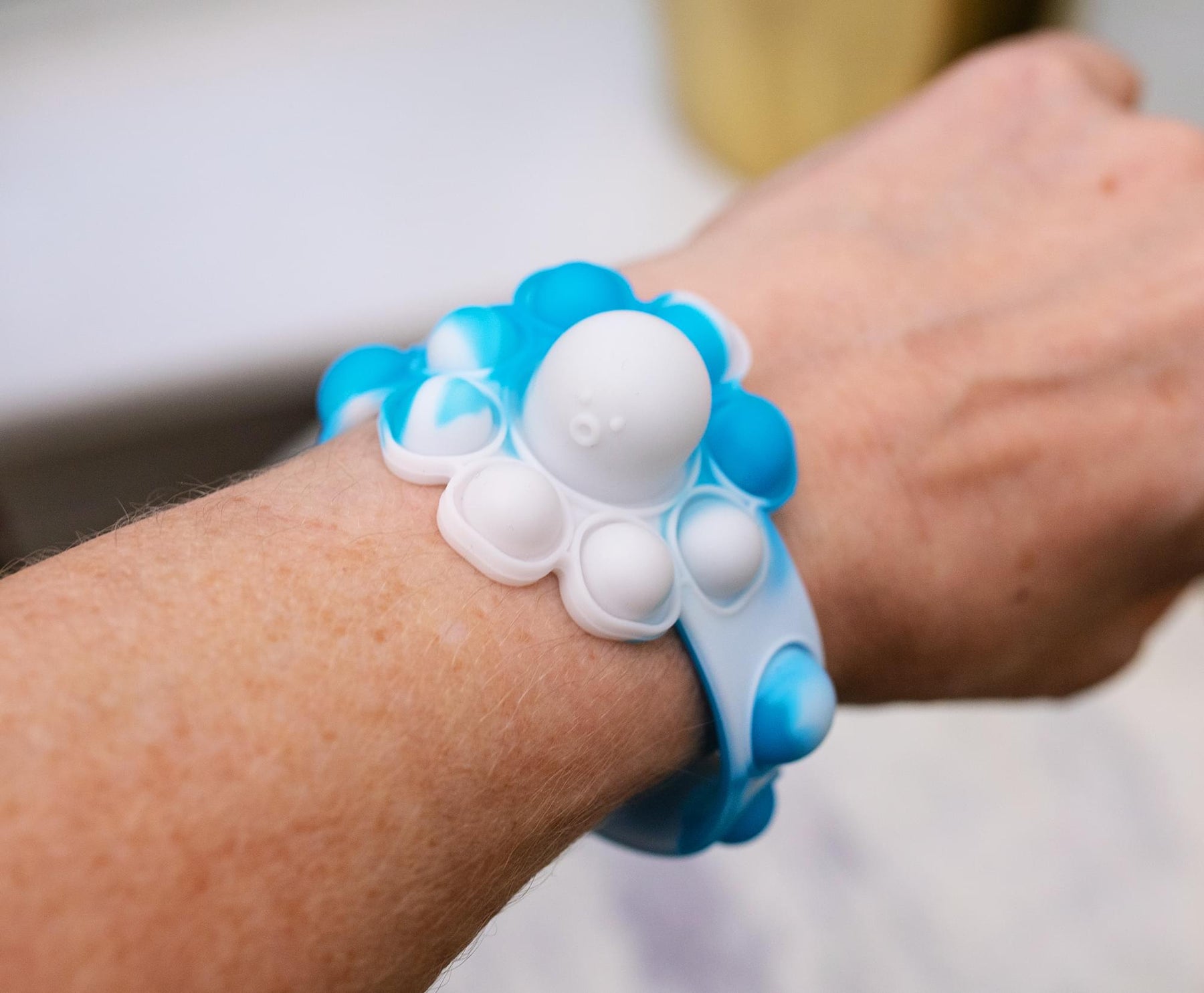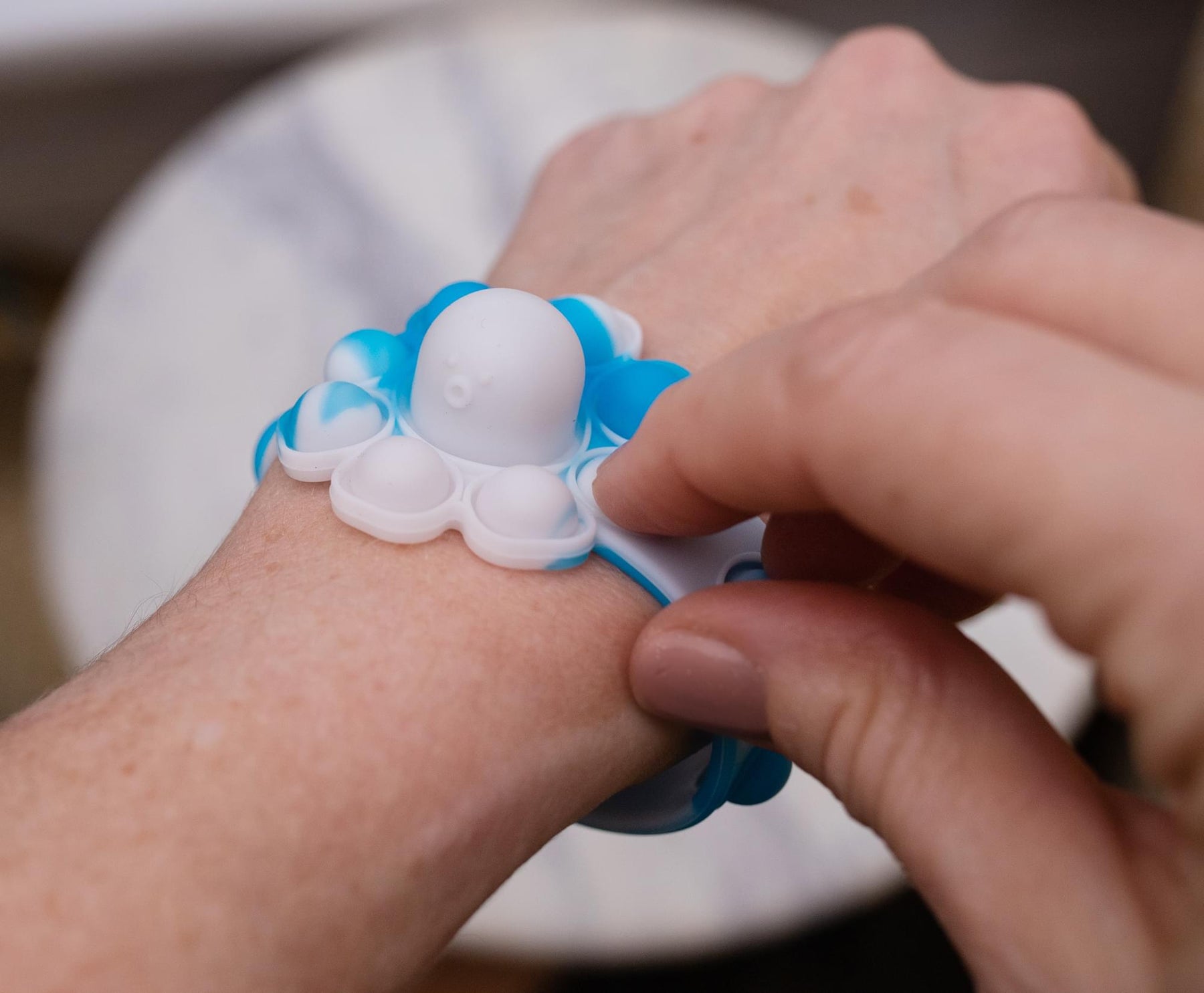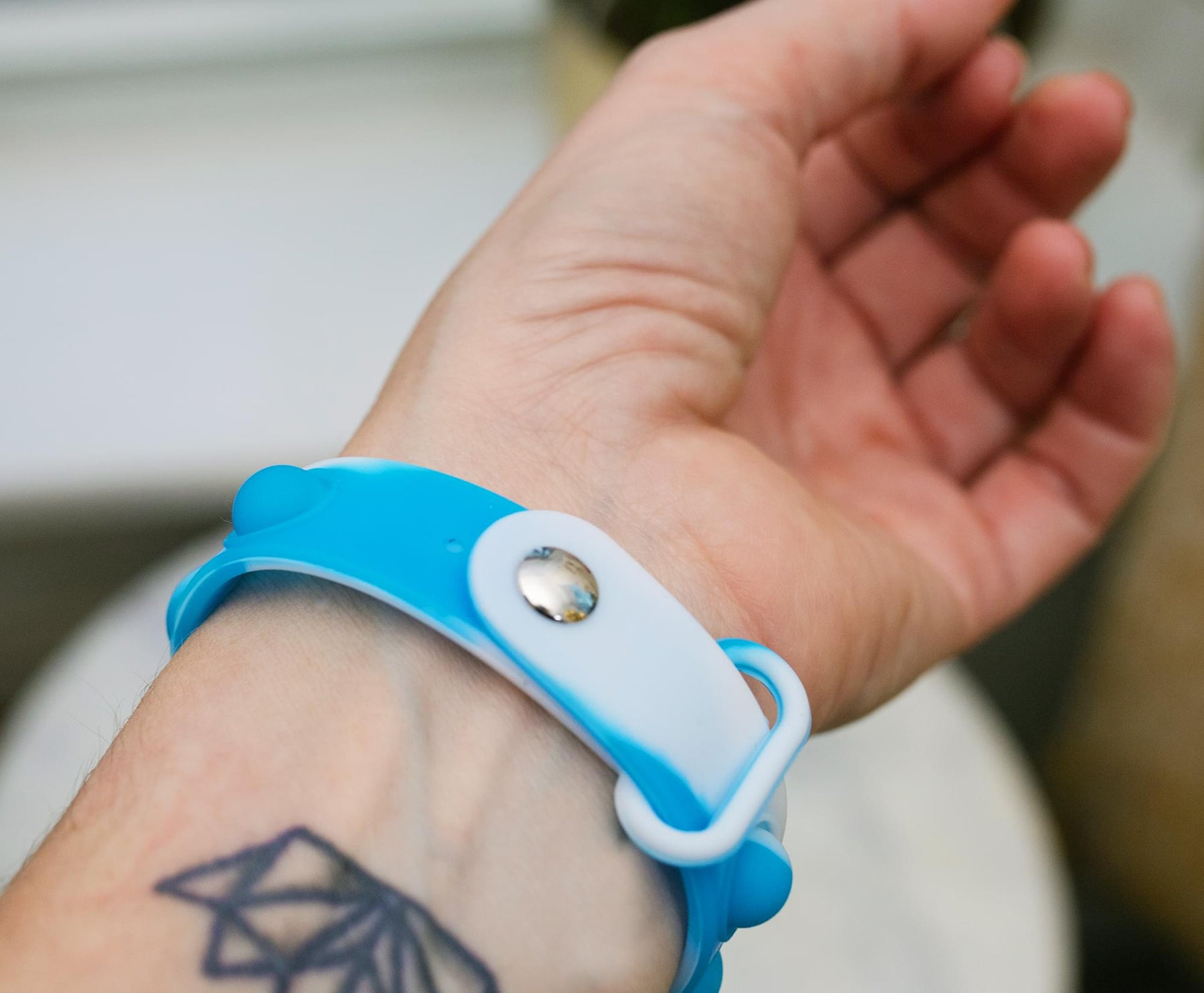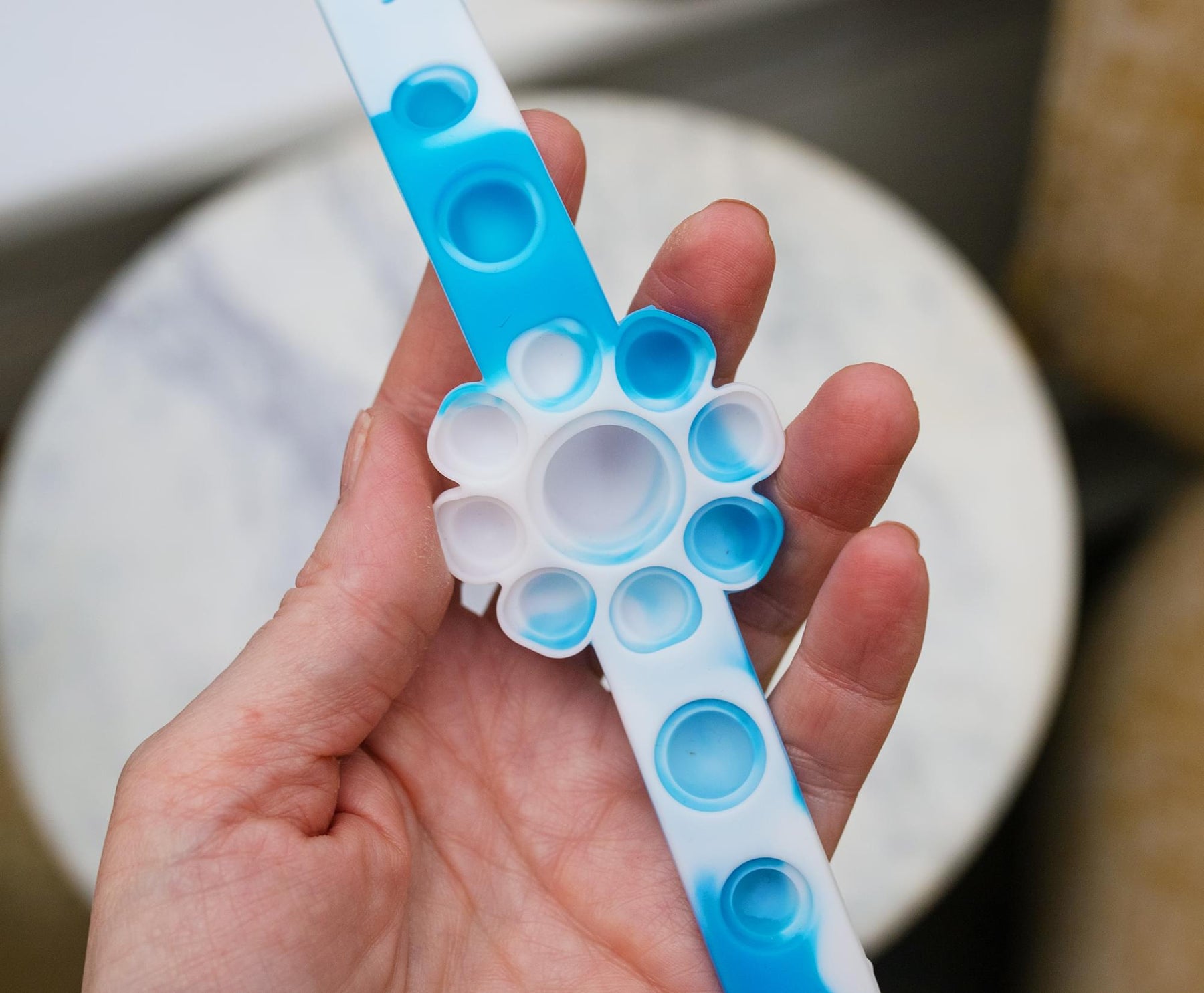 Pop Fidget Toy 13-Button Blue and White Flower Bracelet Accessory
Pop Playtime: With a simple touch, you will keep pushing, poking, and popping this Pop Fidget Toy Bracelet. Stay engaged with this fun bubble popping game that is all but irresistible for fidgety fingers.
Take It With You: This decompression fidget toy accessory is comfortable to wear thanks to its portable, lightweight design. Suitable for most people, the bracelet can be easily adjusted to match your wrist size.
Made For Everyday Play: The bracelet features a quality ABS plastic wristband and silicone buttons. Designed with a smooth, flexible material that forms easily to your wrist. Measures approximately 9 inches long.
Fun For All Ages: When you need to stay occupied, look no further than this handy bracelet. Designed to boost the mind by enhancing tactile stimulation, calmness, and concentration in both kids and adults.
Relieves Stress and Anxiety: This wristband helps to alleviate stress and improve focus. Works great for attention-deficit and hyperactivity disorders, autism spectrum disorders, anxiety, and everyday fiddling.
FUN PLAYTIME FOR FIDGETY FINGERS
No matter what age you are, this Pop Fidget Toy Bracelet provides endless hours of fidgeting fun. Designed to keep your full attention and interest, this wristband keeps the wearer engaged through sensory interaction. Enjoy hands-on play with every satisfying "POP!" Offers stress relief through soothing repetitive motions, which can help reduce anxiety in high-stress individuals.
ENTERTAINING SENSORY TOYS WITH EDUCATIONAL BENEFITS
The vibrant, flowery style of the bracelet features a sky-like design of white and blue. The adjustable wristband has a self-contained build, equipped with 13 colorful silicone buttons that are built-in for popping.
FIDGET HAND TOYS COMBINE FUNCTION AND FUN
Suitable for classrooms, offices, planes, indoor and outdoor activities, and more. You can also use this fidget toy accessory for goodie bag fillers, for game theme parties, or include it as a fun party favor.