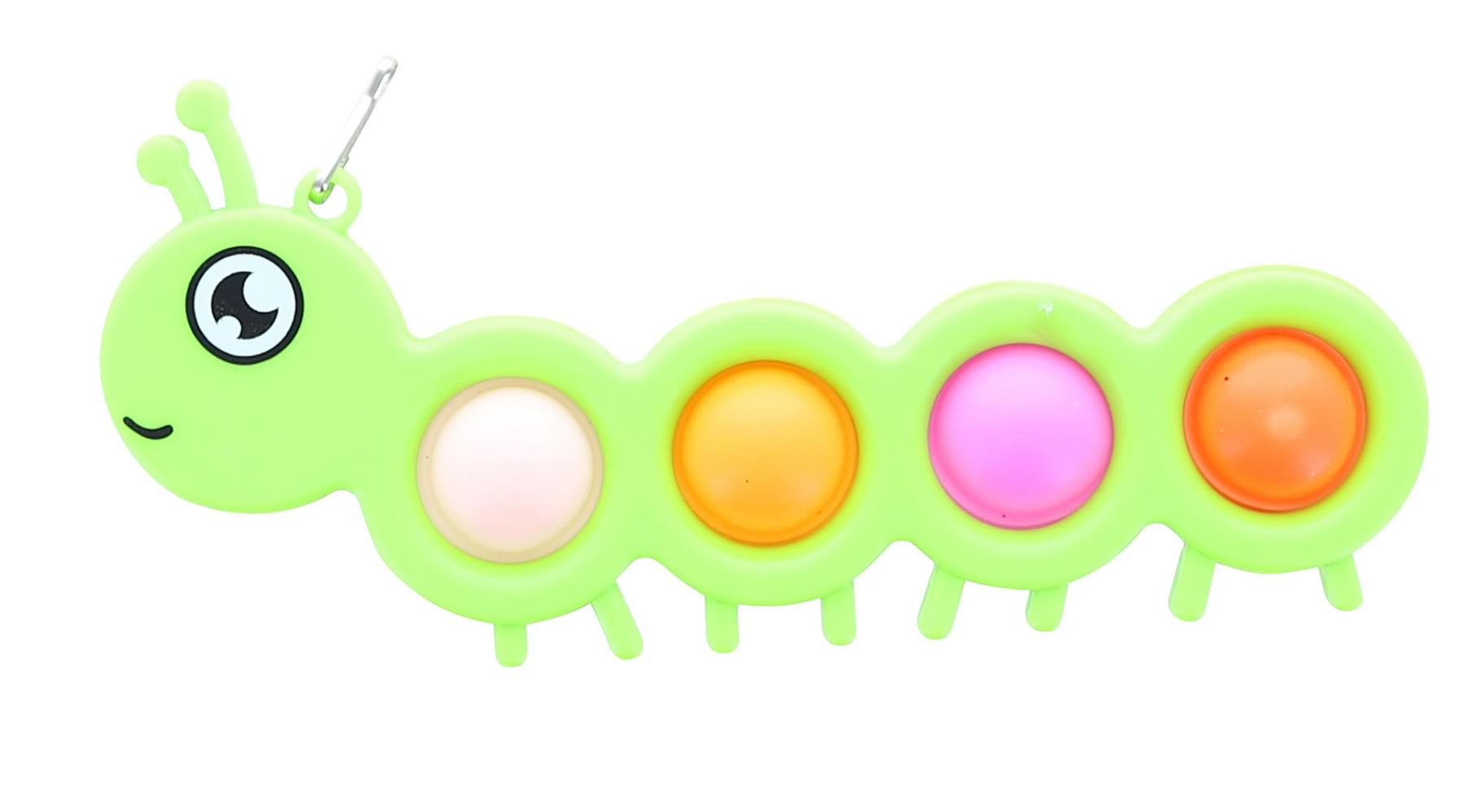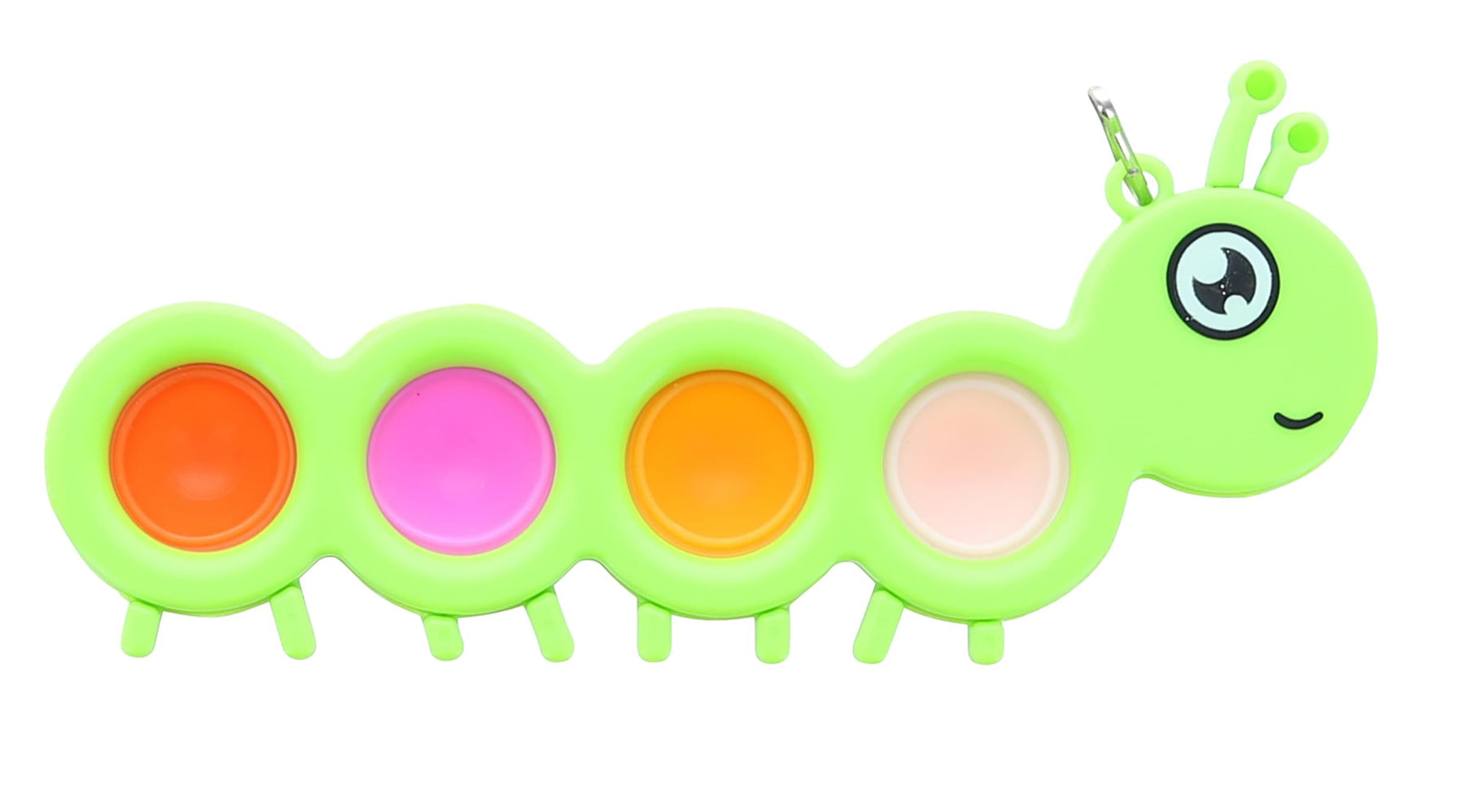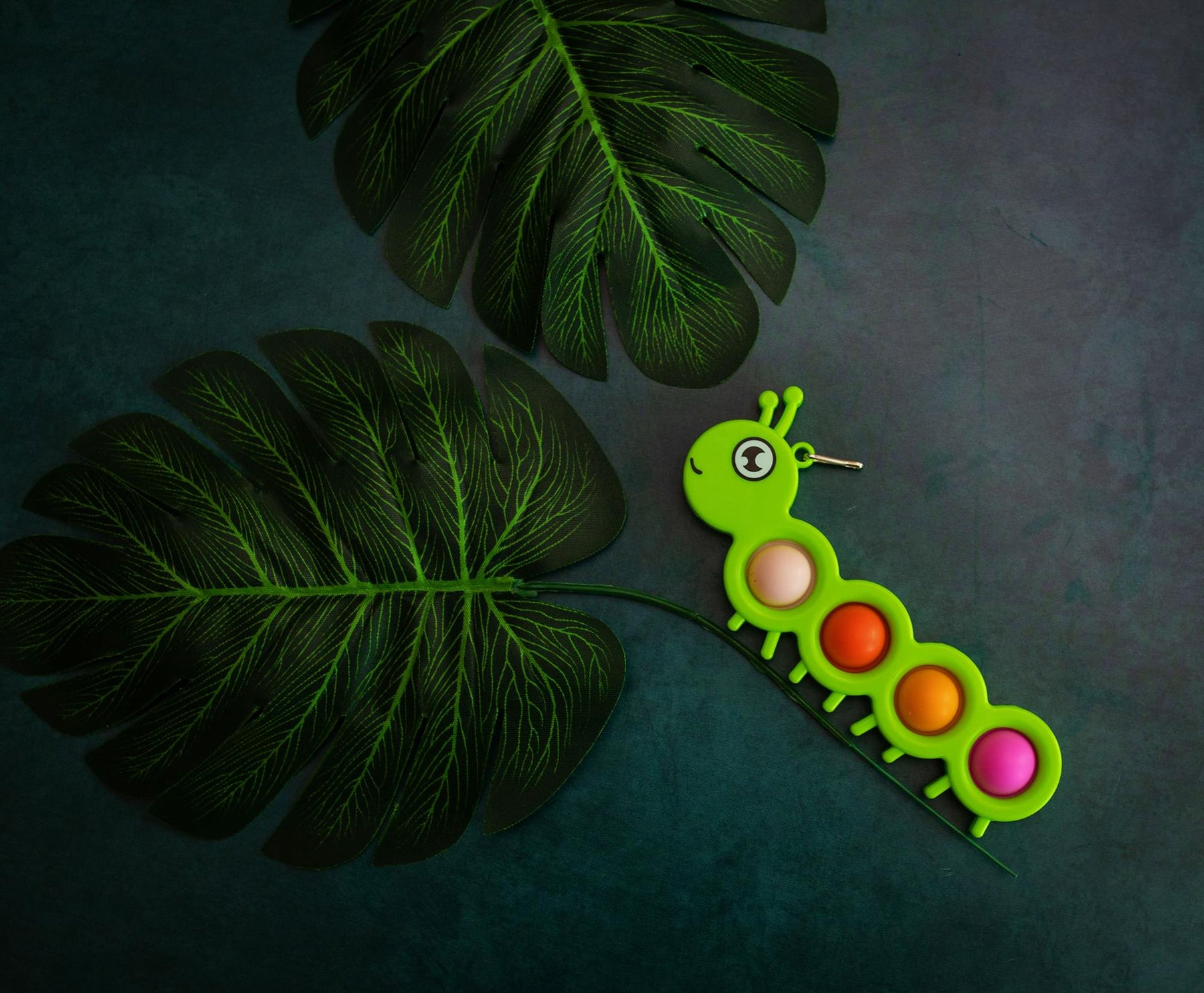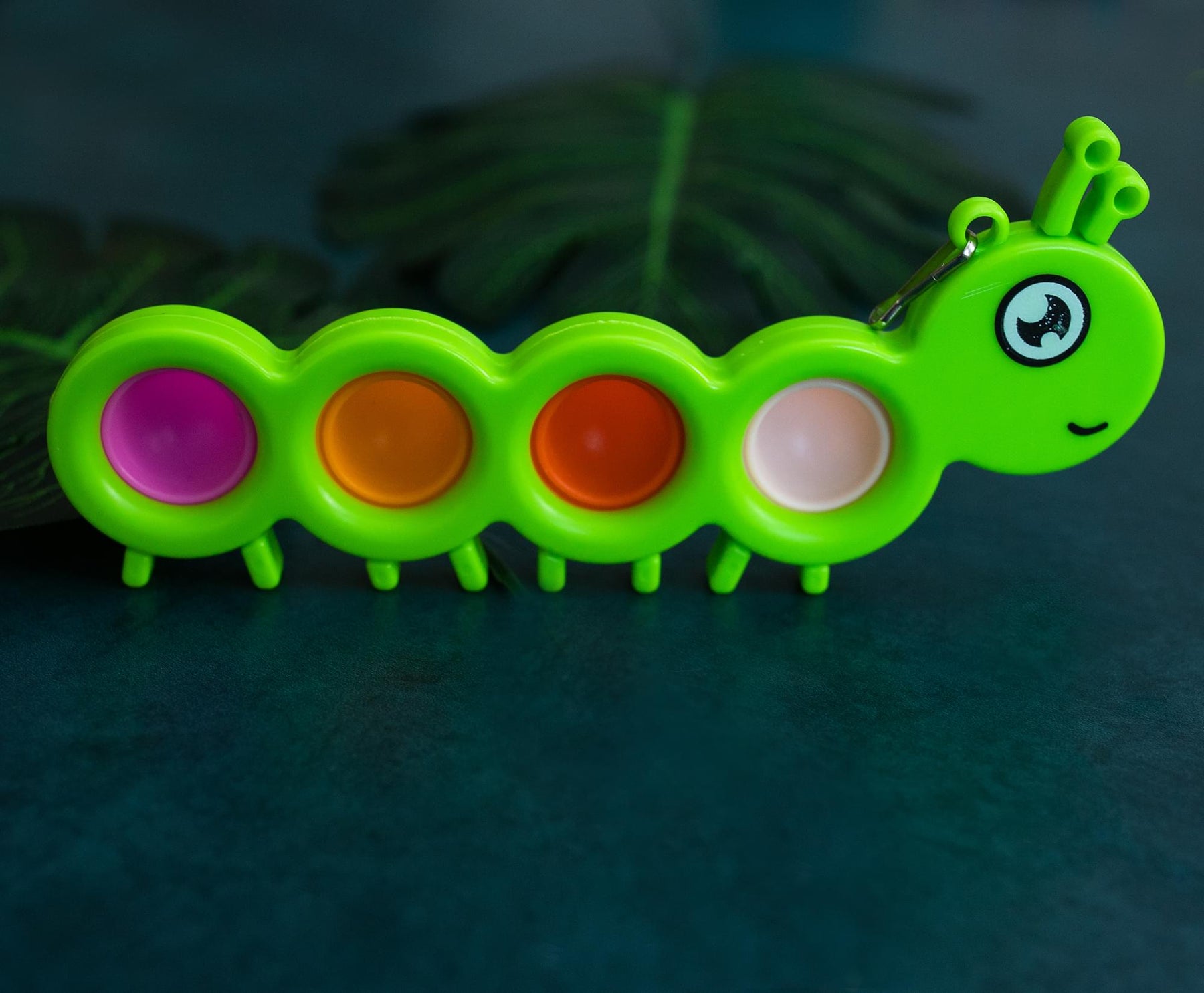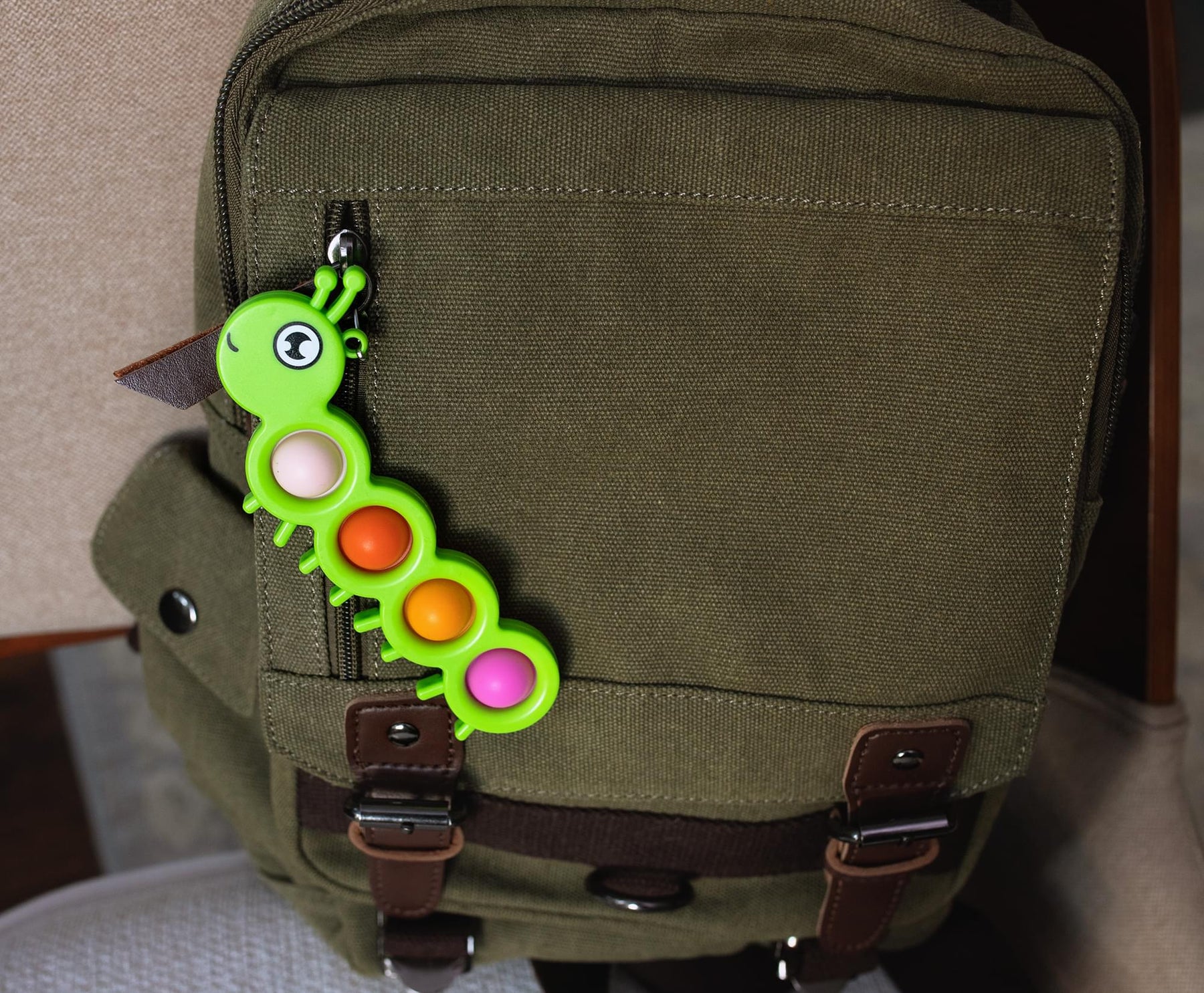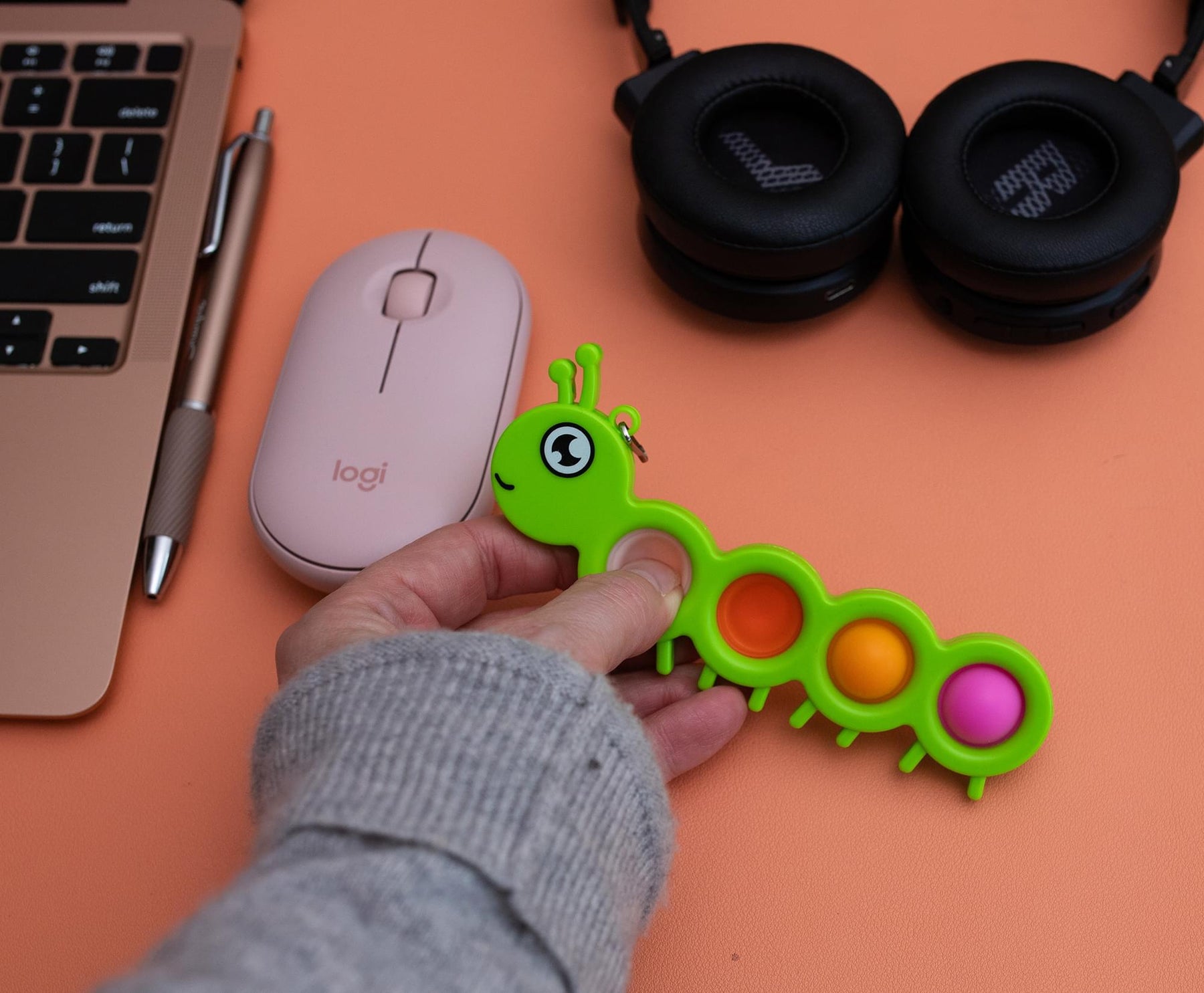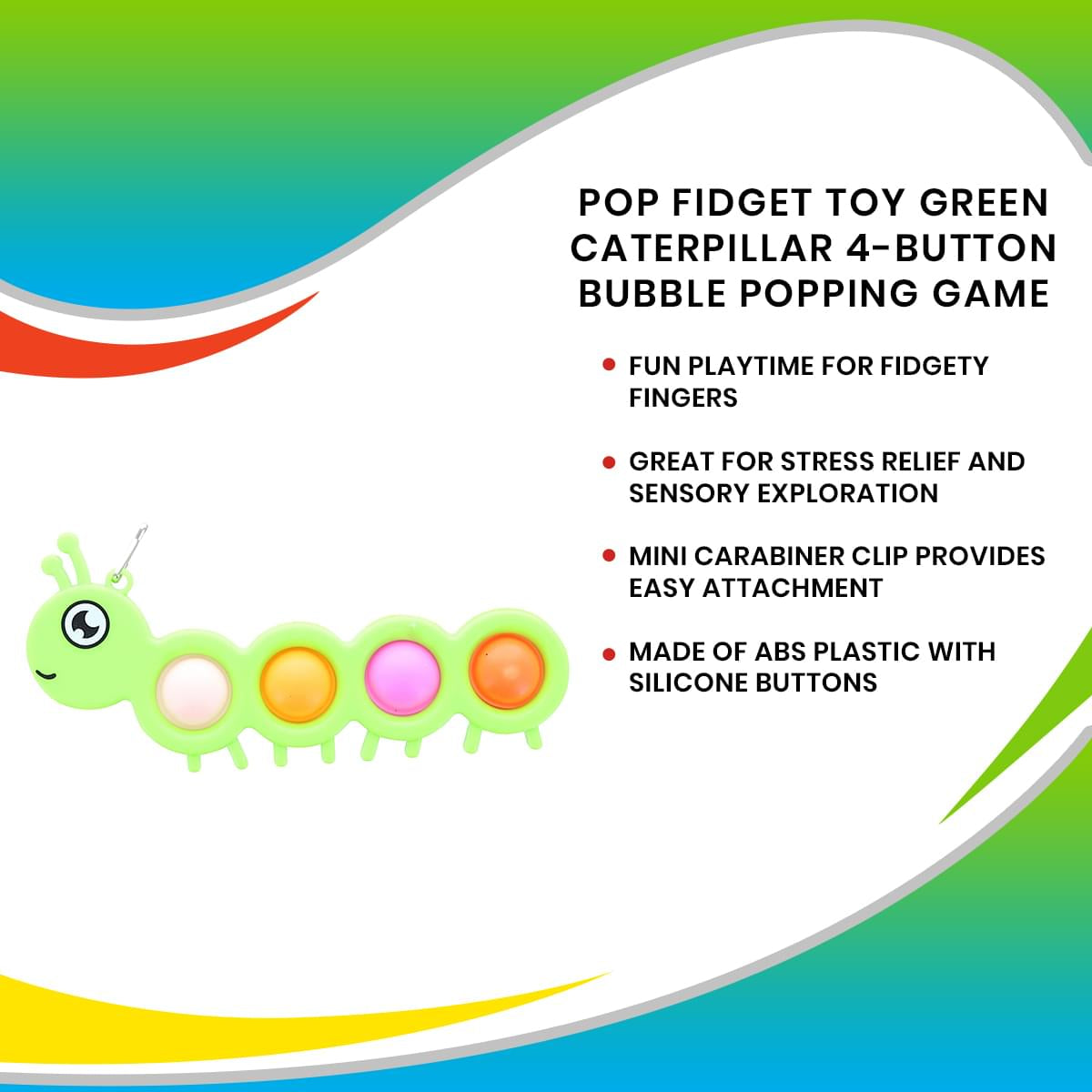 Pop Fidget Toy Green Caterpillar 4-Button Bubble Popping Game
Pop Playtime: With a simple touch, you will keep pushing, poking, and popping this Pop Fidget Toy Caterpillar. Stay engaged with fun bubble-popping action that is all but irresistible for fidgety fingers.
Take It With You: Worm your way into plenty of fun with this portable game. Complete with a mini carabiner clip, this mini fidget toy can be easily attached to keys, purses, backpacks, and other items.
Made For Everyday Play: This hand toy has an ABS plastic frame shaped like an adorable green caterpillar. A colorful assortment of soft silicone buttons decorate the body. Measures approximately 5 x 2.5 inches.
Fun For All Ages: Decompress with every push and pop of this 4-button sensory toy. Easily take this accessory on the go for handheld games that improve your fine motor skills, dexterity, and color recognition.
Relieves Stress and Anxiety: Improve your focus with this cute and functional Pop Fidget Toy Caterpillar. Works great for attention-deficit and hyperactivity disorders, autism spectrum disorders, and everyday fiddling.
FUN PLAYTIME FOR FIDGETY FINGERS
So much excitement packed into one little caterpillar. The fun follows wherever you go with this Pop Fidget Toy. Don't let stress prevent you from spreading your wings. No matter where the day leads you, the attached mini carabiner clip makes it easy to bring along this fidget toy.
FIDGET HAND TOYS COMBINE FUNCTION WITH ON-THE-GO FUN
The colorful, 4-button design engages users through the repetitious push and pop of the bubbles. With no pieces or parts, this lightweight sensory toy is made to be portable for easy travel. Perfect for taking your fun on the go so playtime never ends.
When you need to stay focused and relaxed, enjoy some calming popping time from almost anywhere.