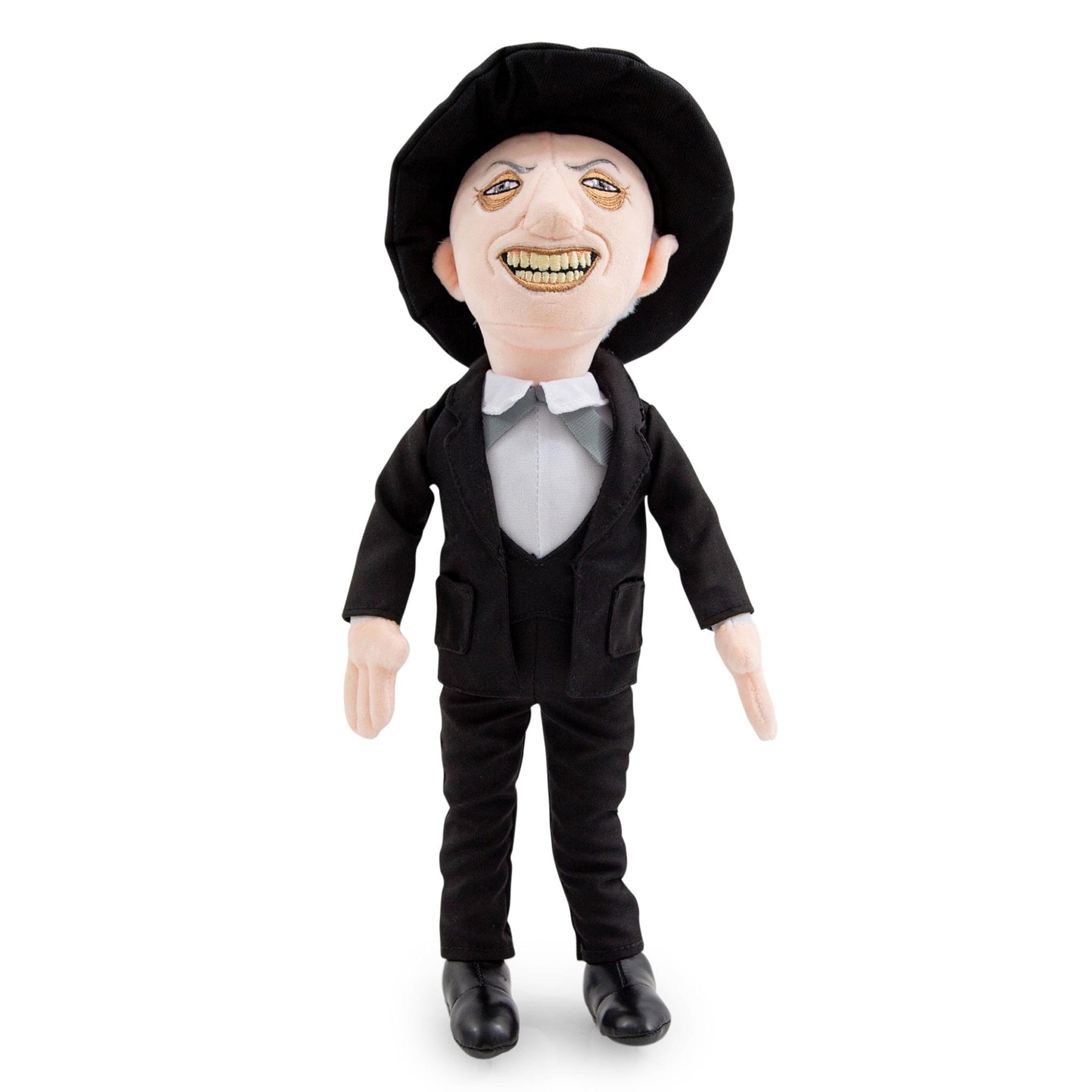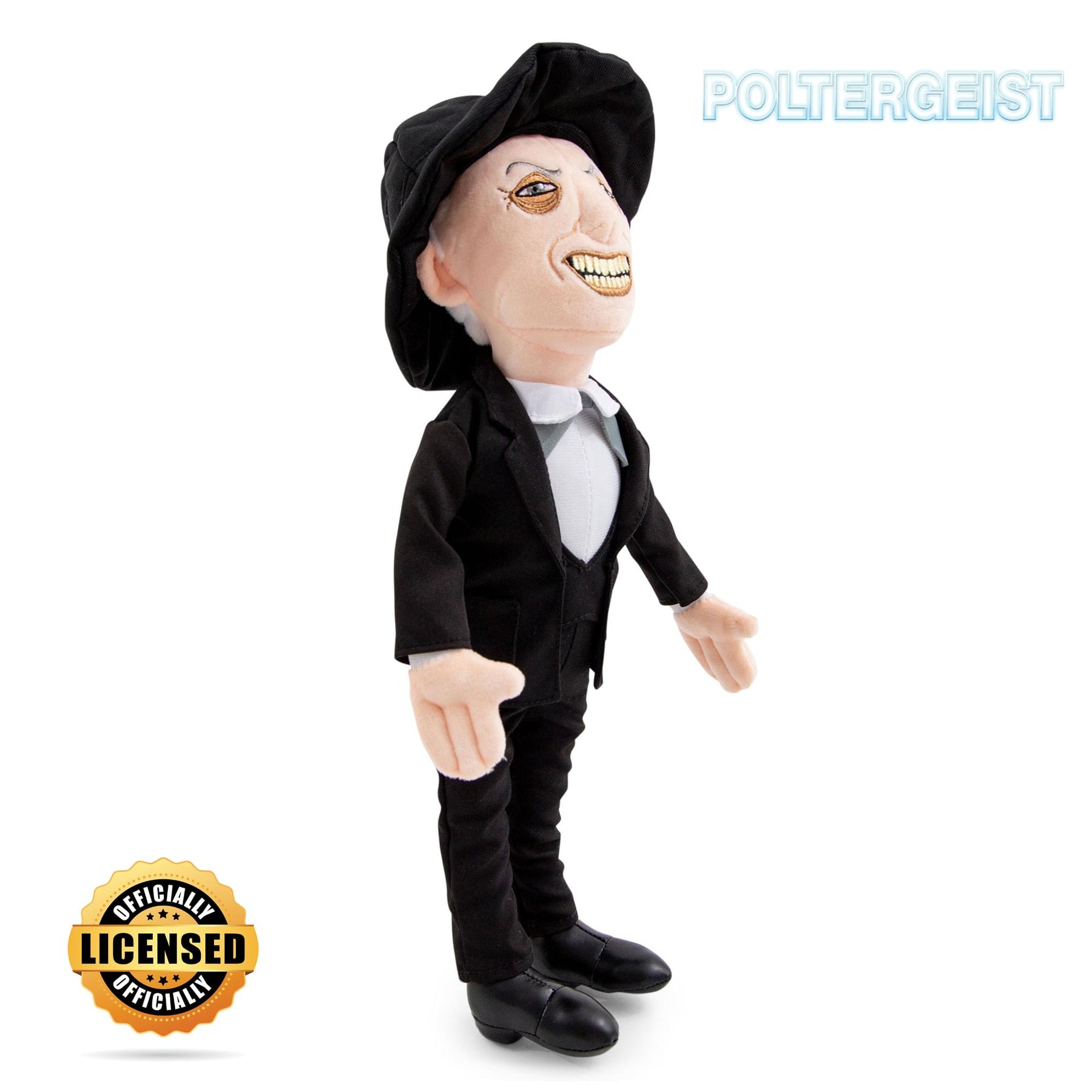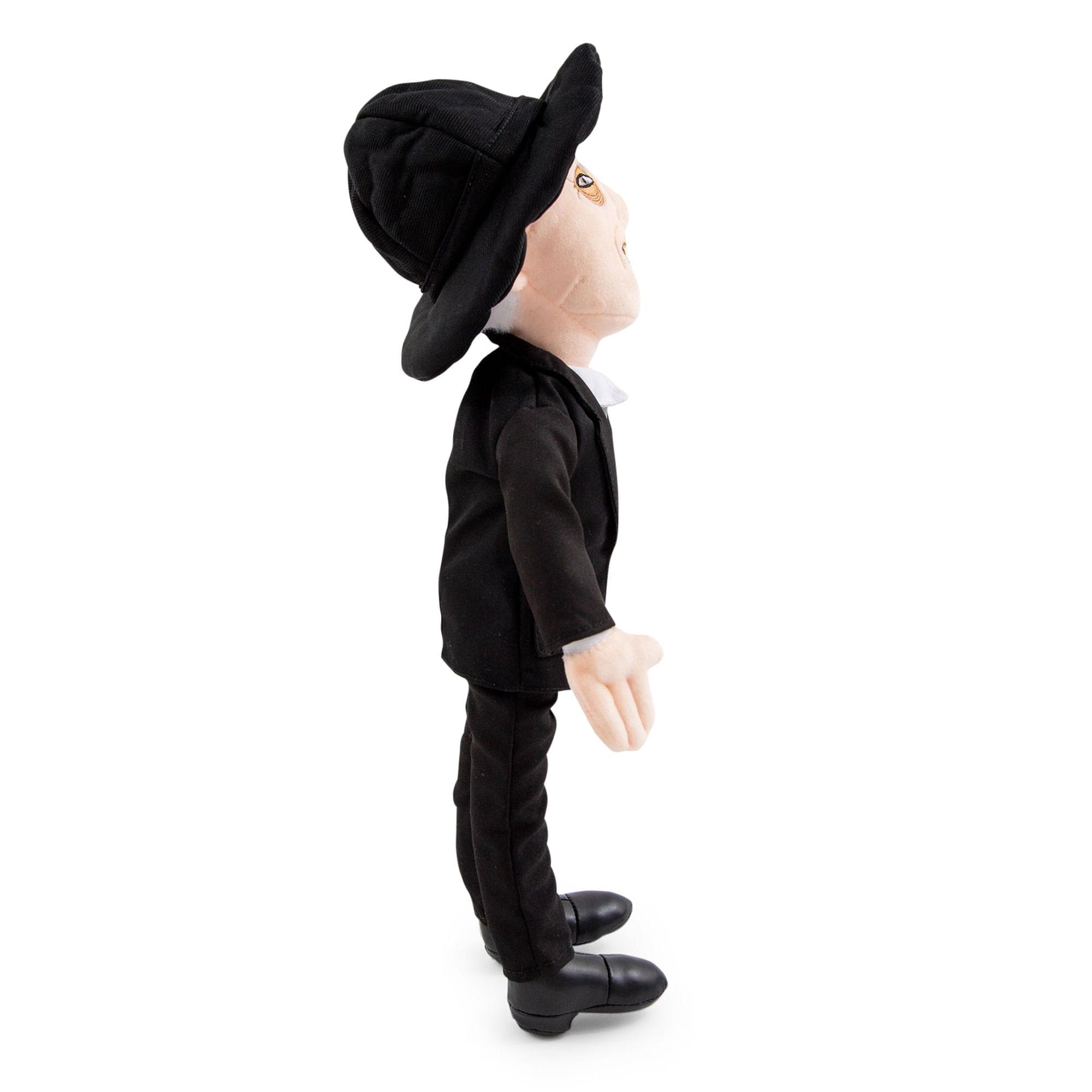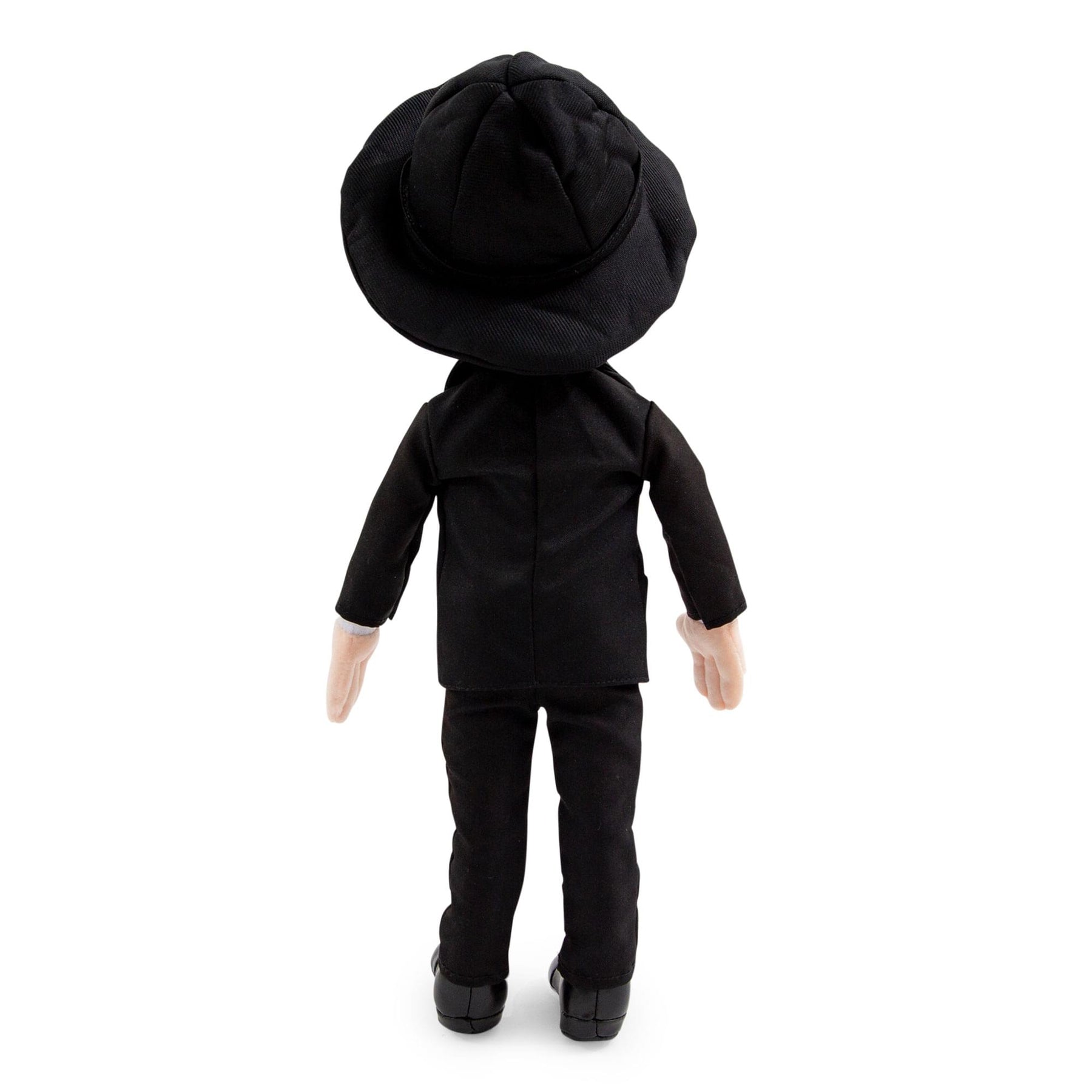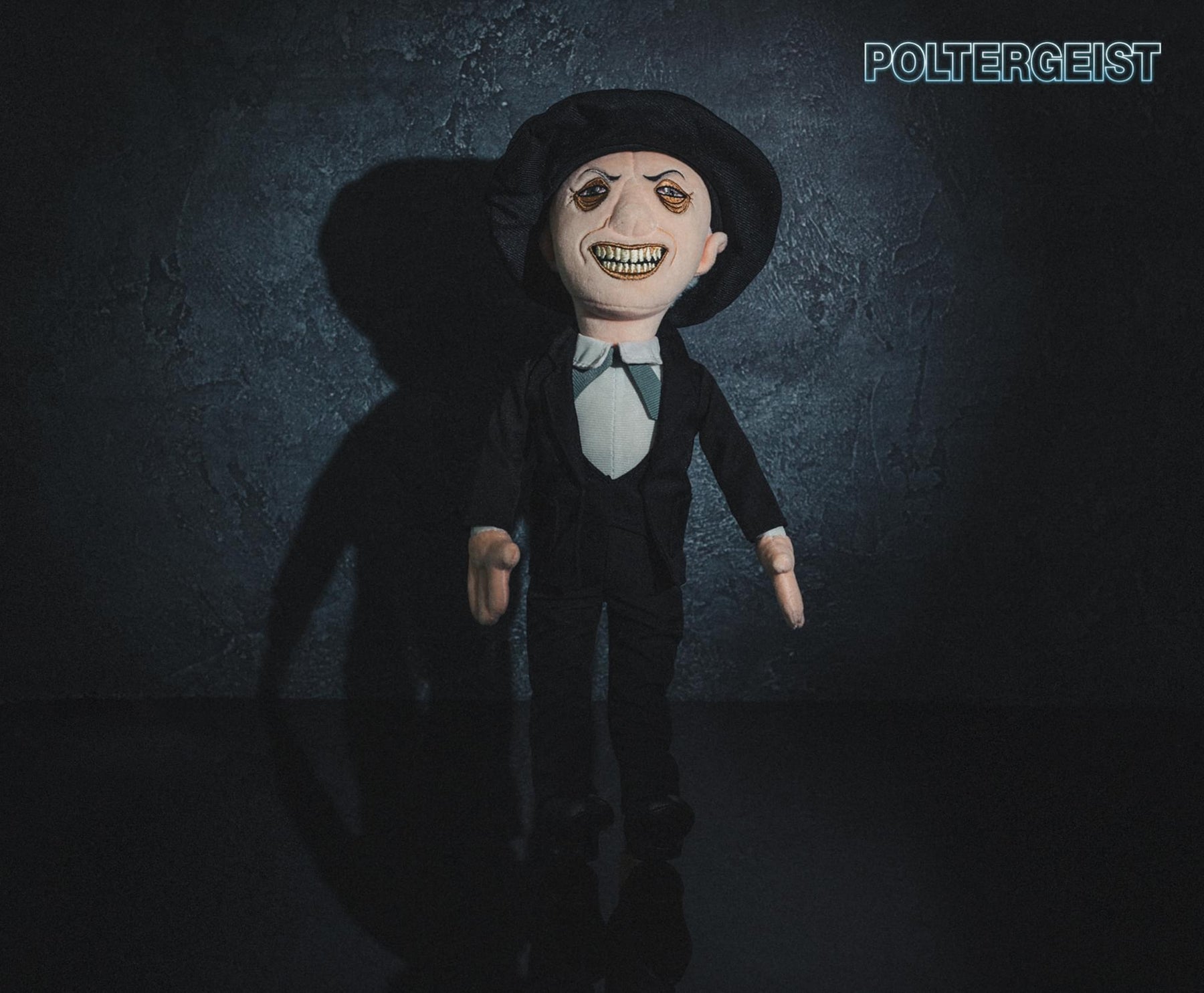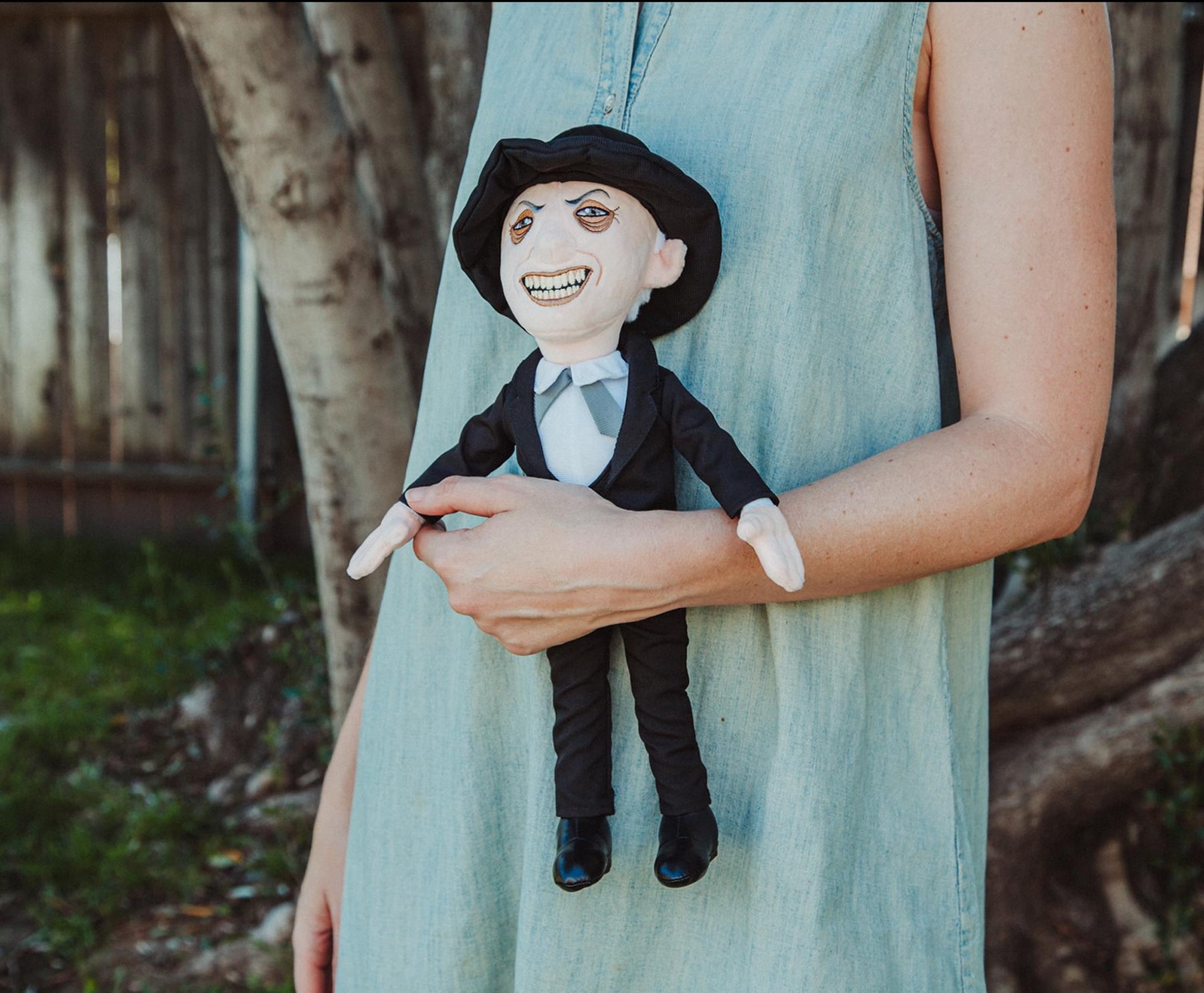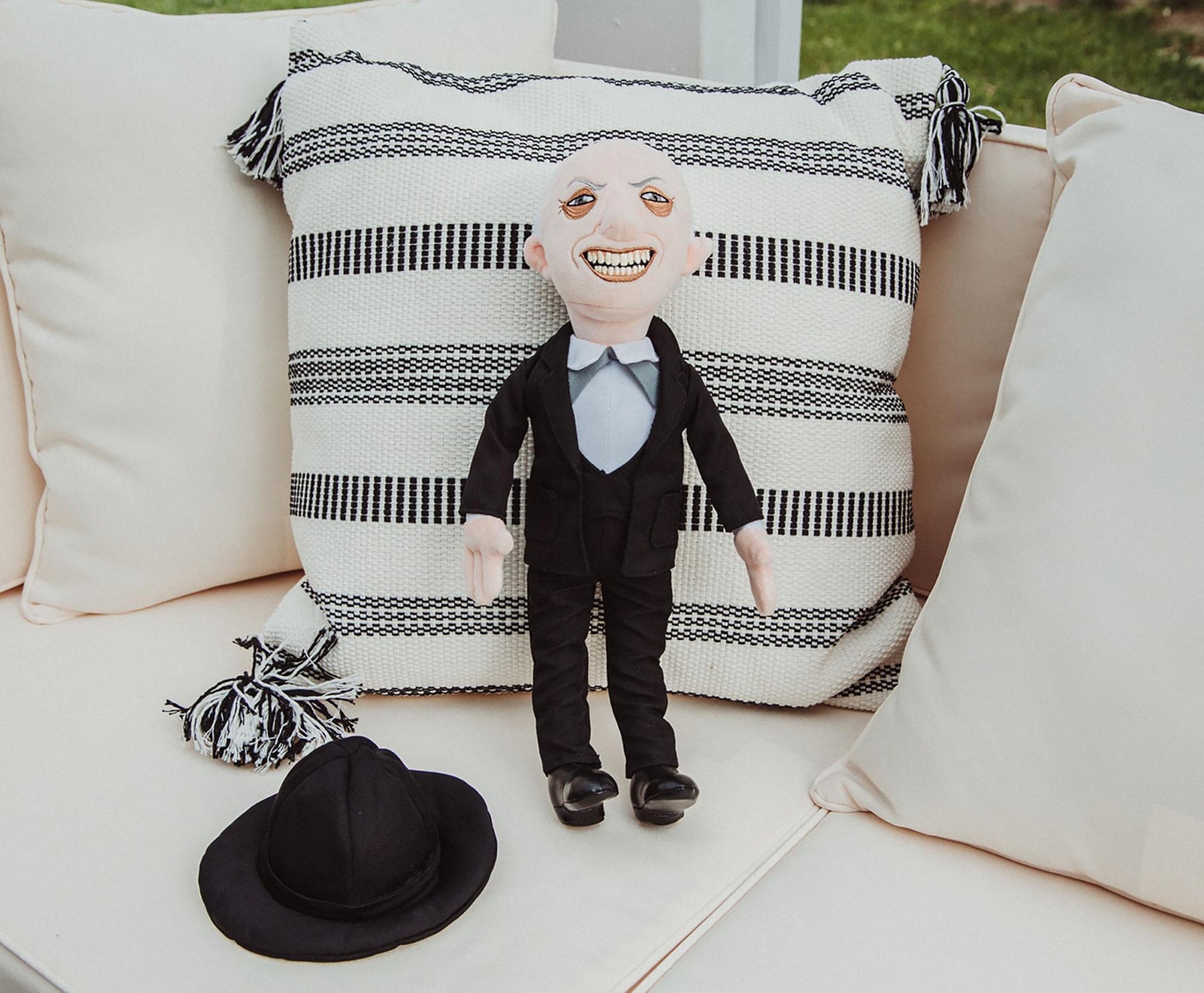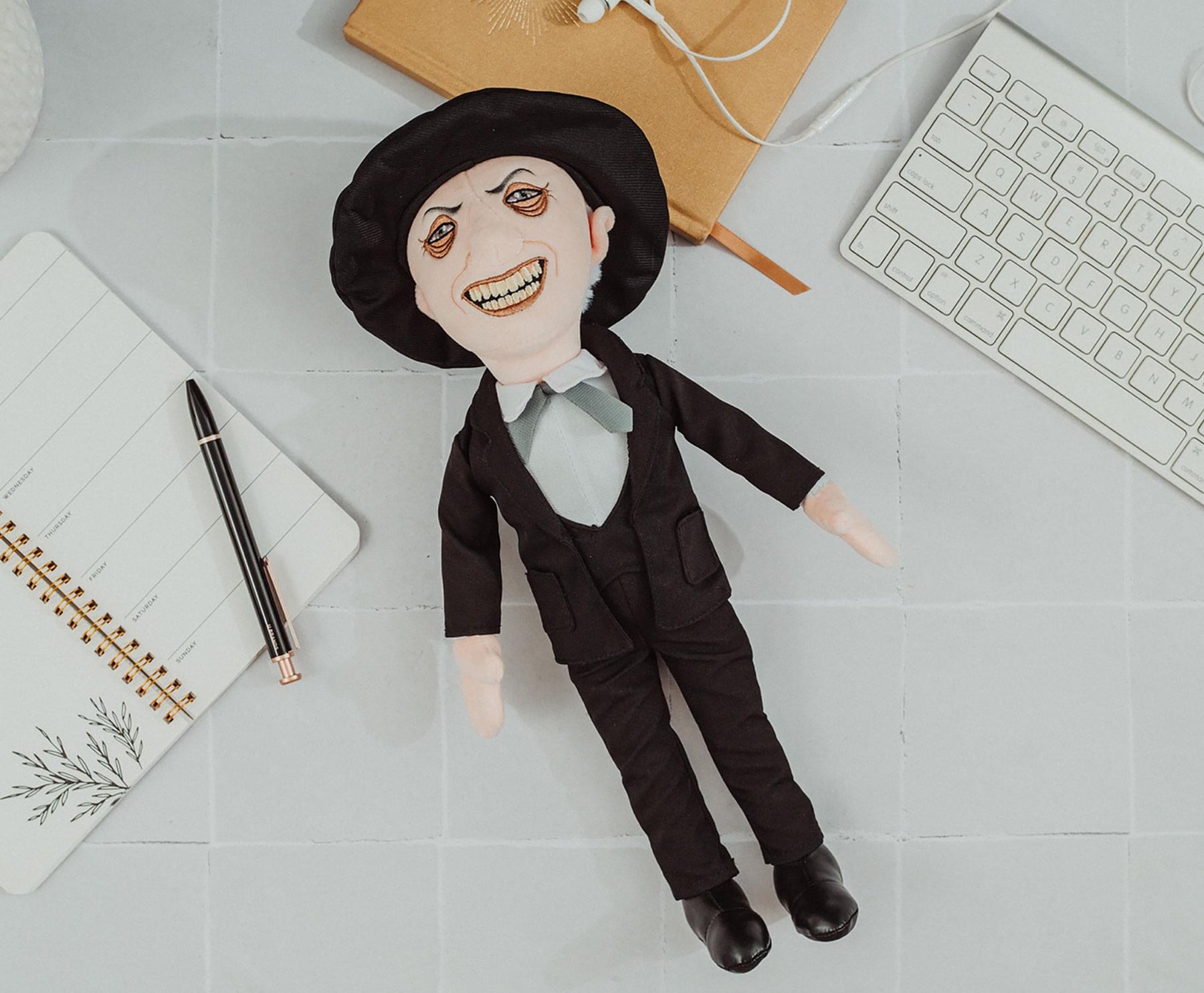 Poltergeist II: The Other Side Reverend Kane 14-Inch Collector Plush Toy
SPOOKY SPIRITS UNLEASHED: Emerging from the Other Side to haunt your home comes this exclusive plush toy inspired by the horror cult classic Poltergeist II. Feel the presence of the malevolent Reverend Kane with every supernatural snuggle.
A HAUNTING APPARITION: The ghost of an angry cult leader, this Reverend Kane plushie is a frightful force to be reckoned with. While innocently dressed in a black clergy suit, this spirit's toothy smile and squinty eyes imply more sinister motives.
SUMMON GHOSTLY CUDDLES: A chillingly authentic embodiment of the horror icon, this spiteful spirit is only interested in power. While his wicked grin may appear scary, this Reverend Kane plushie is all soft snuggles with its quality plush design.
SUPERNATURAL QUALITY: Ready to possess your world, this ghostly apparition from beyond stands at approximately 14 inches tall, from the top of his hat to the soles of his shoes. For the best care, surface cleaning is recommended.
OFFICIAL POLTERGEIST COLLECTIBLE: Every stitch and piece of fabric that makes up this officially licensed plush toy encapsulates the twisted visage of Reverend Kane from Poltergeist II: The Other Side. There's a haunting experience in every hug.
THE DOOMSDAY CULT LEADER IS BACK
Venture where the supernatural and terror intertwine with this exclusive collector's plush from the '80s cult classic Poltergeist II: The Other Side.
The spooky apparition of Reverend Kane has come to harvest your energy with every snuggle. Wearing an all-black suit, brimmed pastor hat, and white bow tie, Reverend Kane is captured in haunting detail as this plush toy. While his crooked brows, baggy eyes, and devilish grin may alarm you, those with an interest in the supernatural will appreciate this ghostly companion's soft plush design.
EMBRACE THE OTHER SIDE
When it comes to things that go bump in the night, it isn't always what you'd expect — sometimes it's worse. The spiteful spirit of Reverend Kane appears just as unsettling as his on-screen counterpart, ensuring an uncanny resemblance that is sure to send shivers down your spine. Rest assured that this paranormal plush toy won't be capturing any innocent souls.
Immerse yourself in the beyond with this officially licensed collectible inspired by Poltergeist II: The Other Side.
Read All About It on Our Blog
Trending Geek