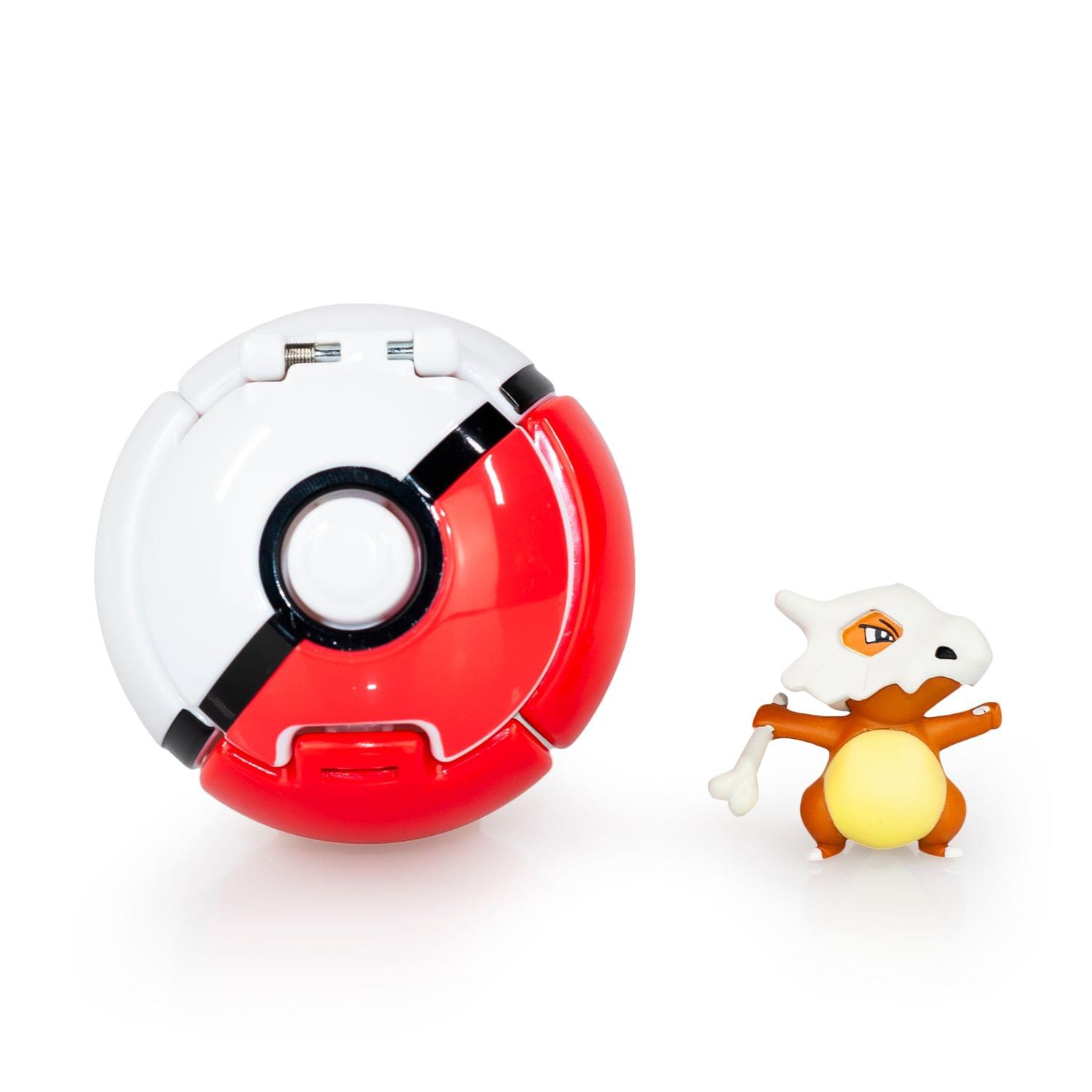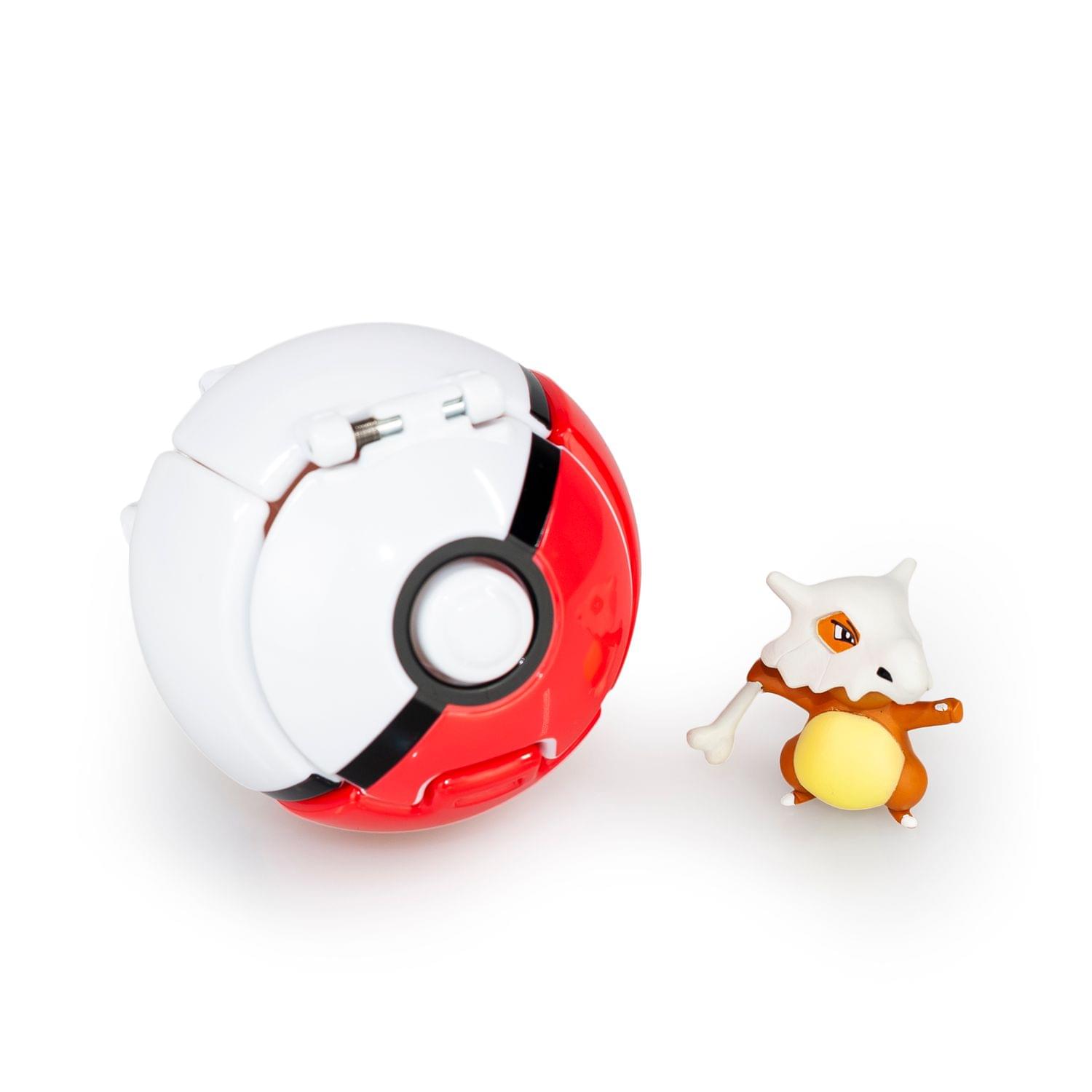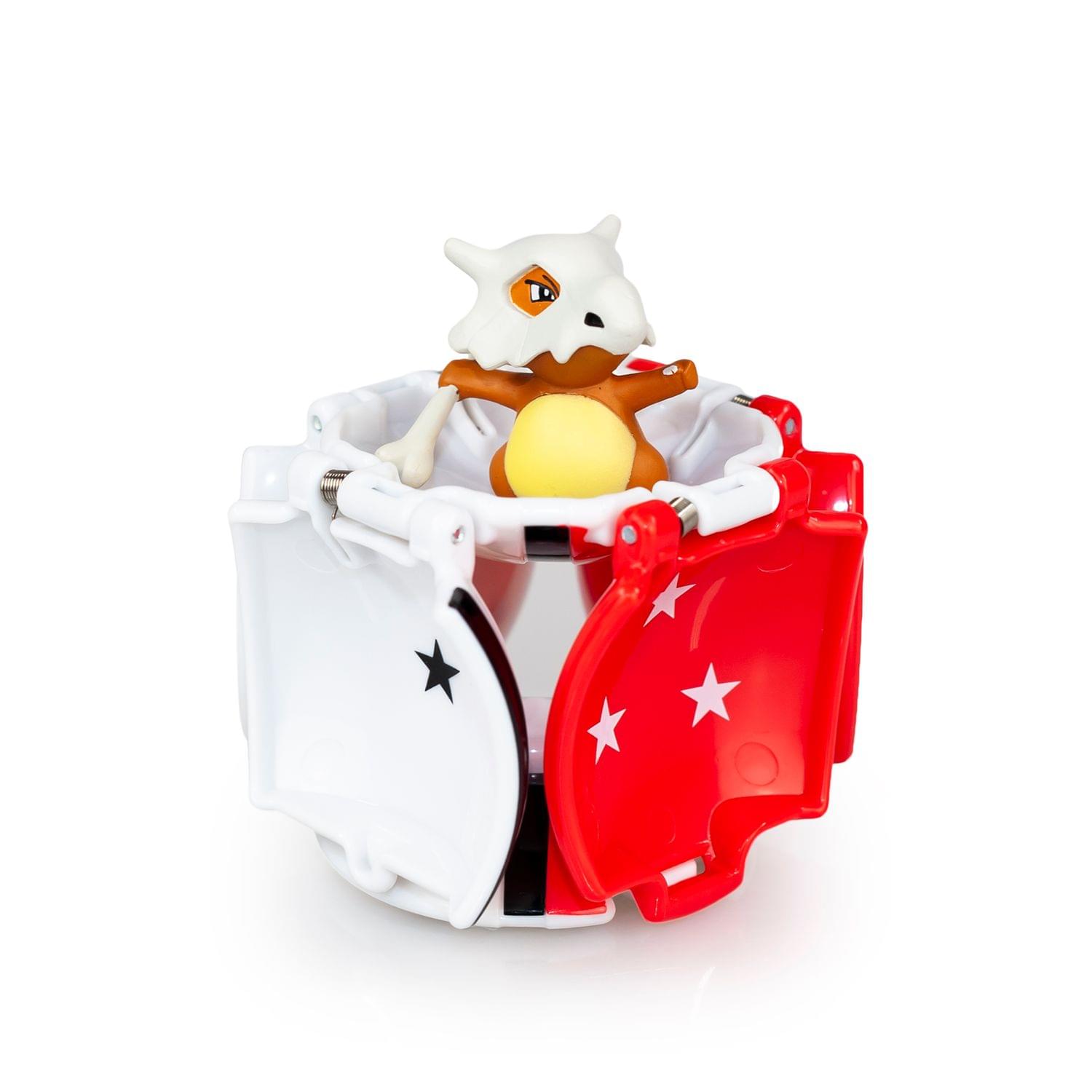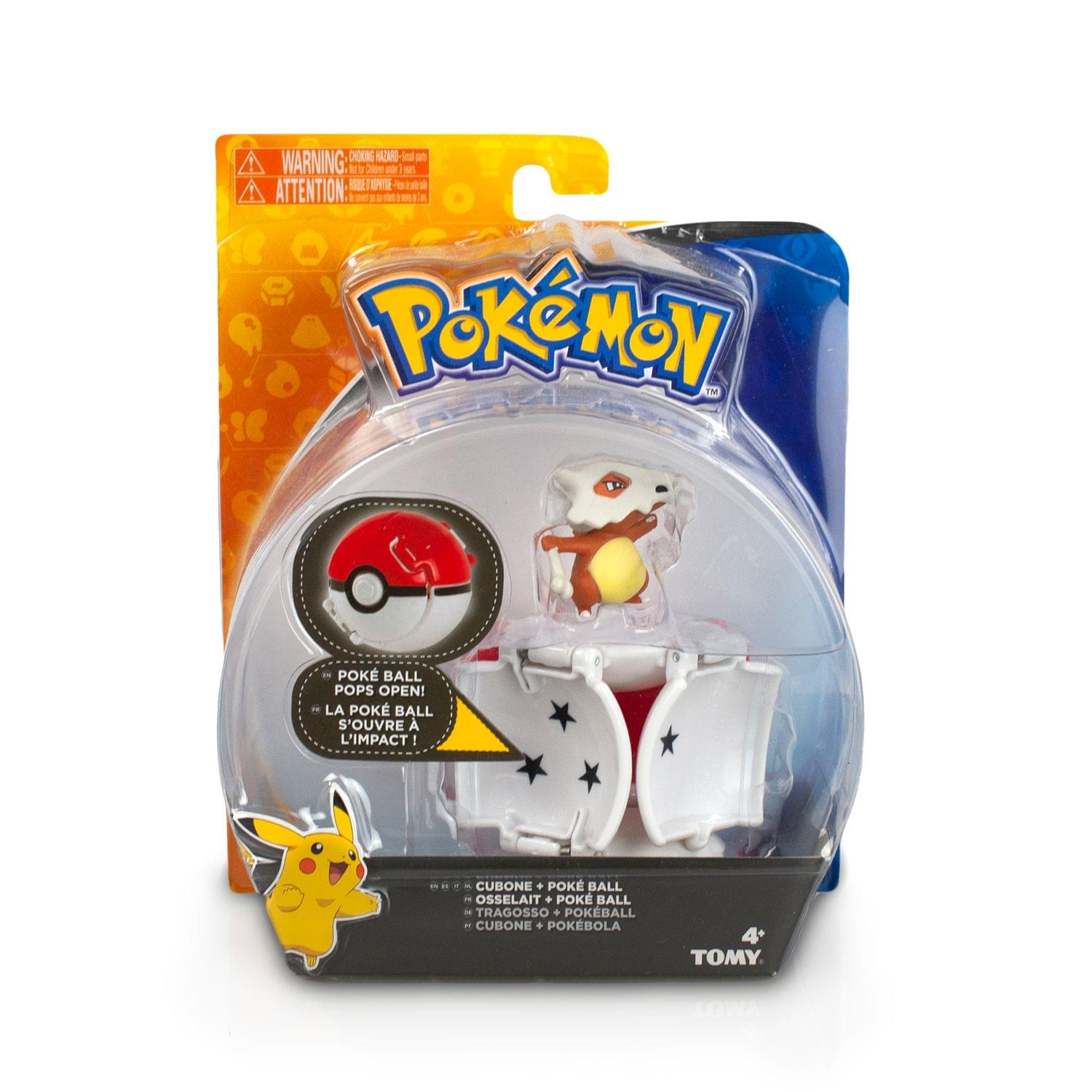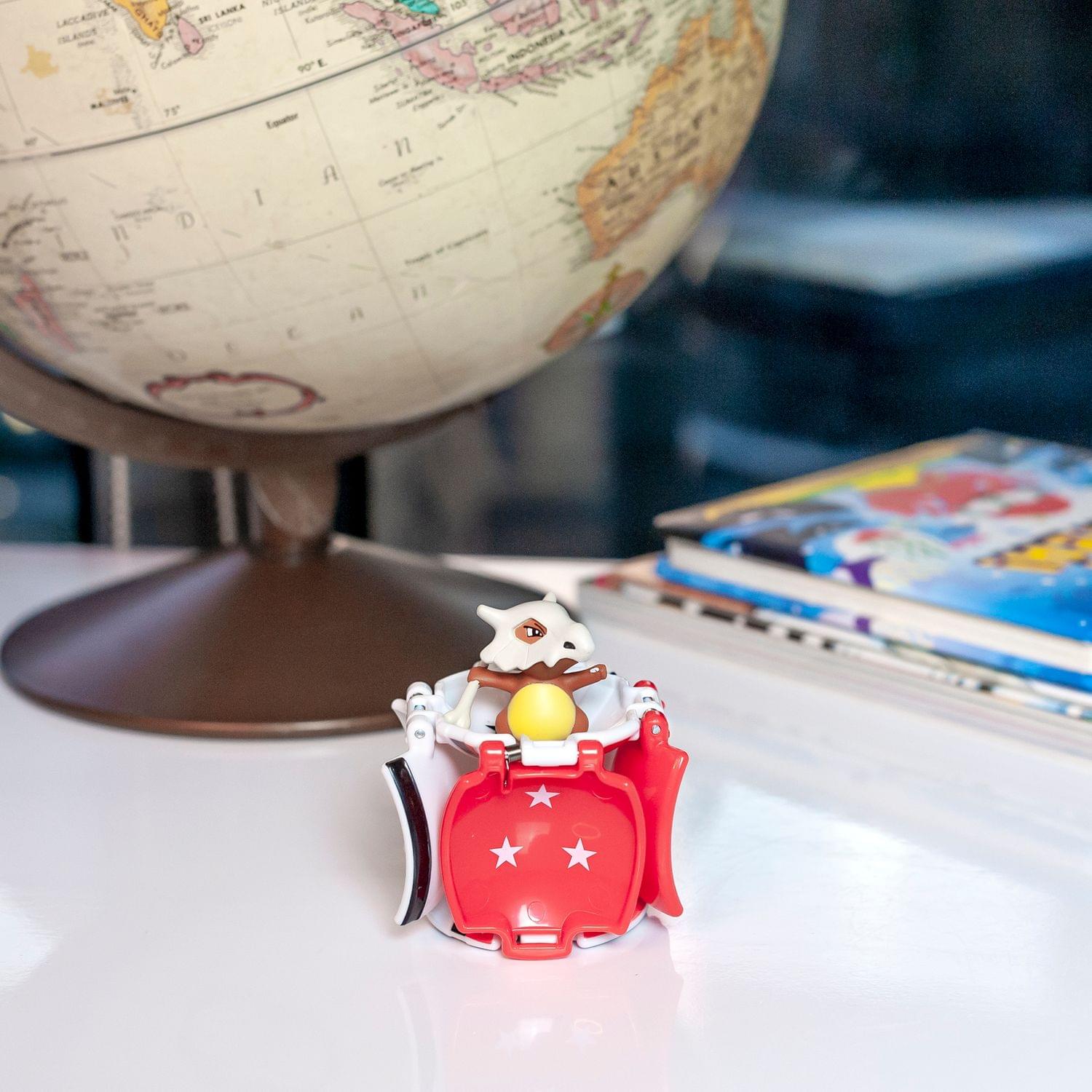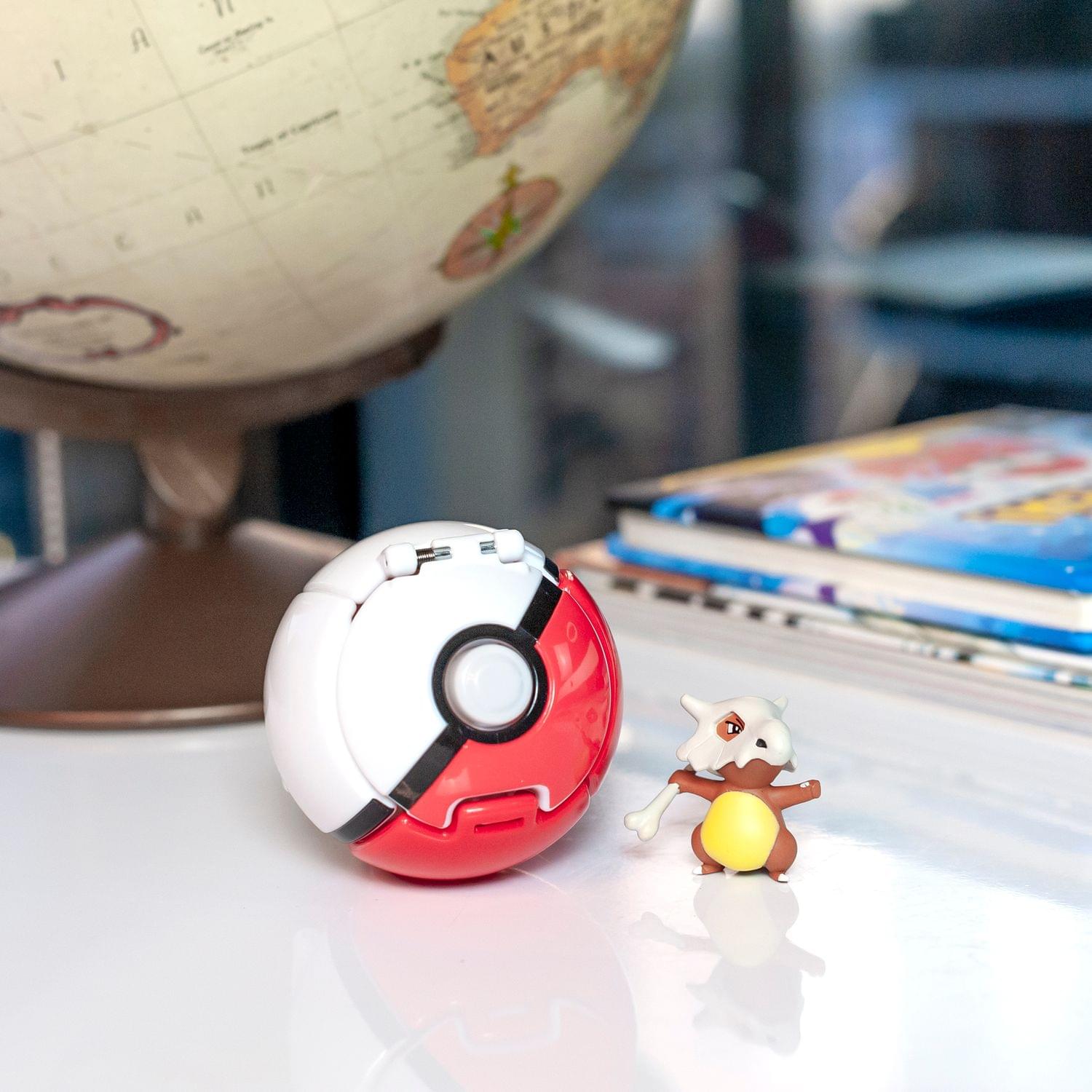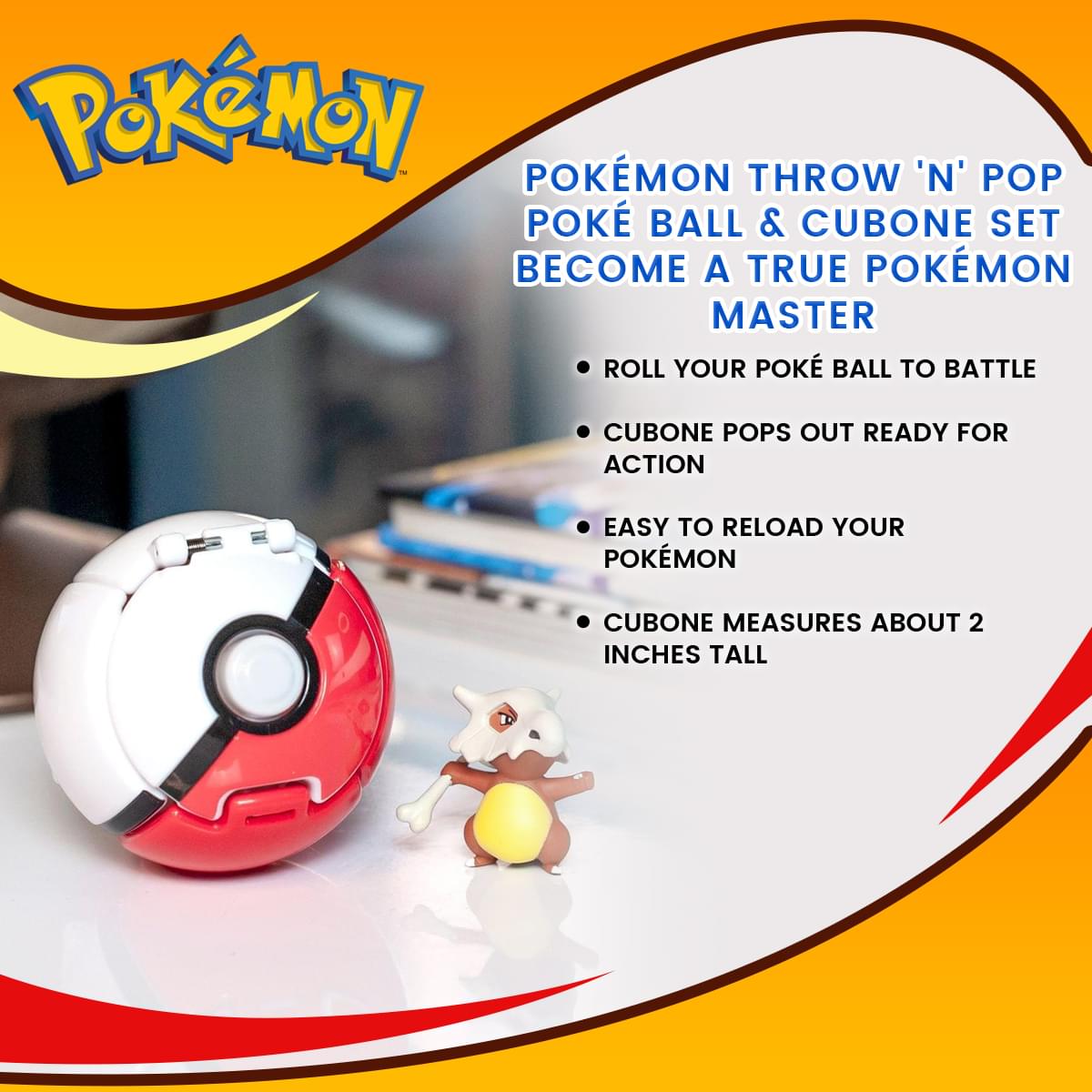 Pokémon Throw 'N' Pop Poké Ball & Cubone Set | Become A True Pokémon Master
BECOME A TRUE POKÉMON MASTER: Have you ever wanted to feel what it's like to be a pokémon champion? Grab a set of these throw 'n' pop pokémon toys to build your elite team of pokémon and start your journey to become a pokémon master!
BATTLE YOUR FRIENDS: With the Tomy series of throw 'n' pop poké balls, you can have endless fun battling your friends. Once the poké ball has popped open, it turns into a 6-sided die. Each side has a number of stars. When battling your friends, the highest number wins!
ACTION READY: Endless fun awaits any daring pokémon trainer. To use, simply load up your 2-inch sized pokémon figure into the poké ball, toss it on a table, and your pokémon flings into the battle!
FEATURES CUBONE & A STANDARD POKÉ BALL: This throw 'n' pop set includes the pokémon Cubone, a pokémon who wields a bone club in its hand, and 1 standard red & white poké ball!
GOTTA CATCH 'EM ALL: Amass an army of your favorite pokémon in this throw 'n' pop style and battle your friends! Only by collecting all of these pokémon will you become a true pokémon champion!
THE ROAD TO BECOMING A POKÉMON TRAINER STARTS HERE
Loyal companions, epic adventures, and riveting poké battles; all of this and so much more awaits the life of a pokémon trainer. Your journey doesn't need to start with Professor Oak telling you to choose a pokémon, you can grab this one right now! This throw 'n' pop poké ball set includes everyone's favorite little pokémon, Cubone and one standard poké ball!

TRAIN AGAINST YOUR FRIENDS
Have a friend who just happens to be a pokémon trainer as well? Grab your throw 'n' pop Cubone and challenge them to a battle! Each throw 'n' pop poké ball will reveal six individual sides when popped open. Each side contains a number of stars. When you roll your poké ball against your friends, the highest number of stars will win the battle! Challenge your friends and other opponents again and again for hours of fun!
Read All About It on Our Blog
Trending Geek