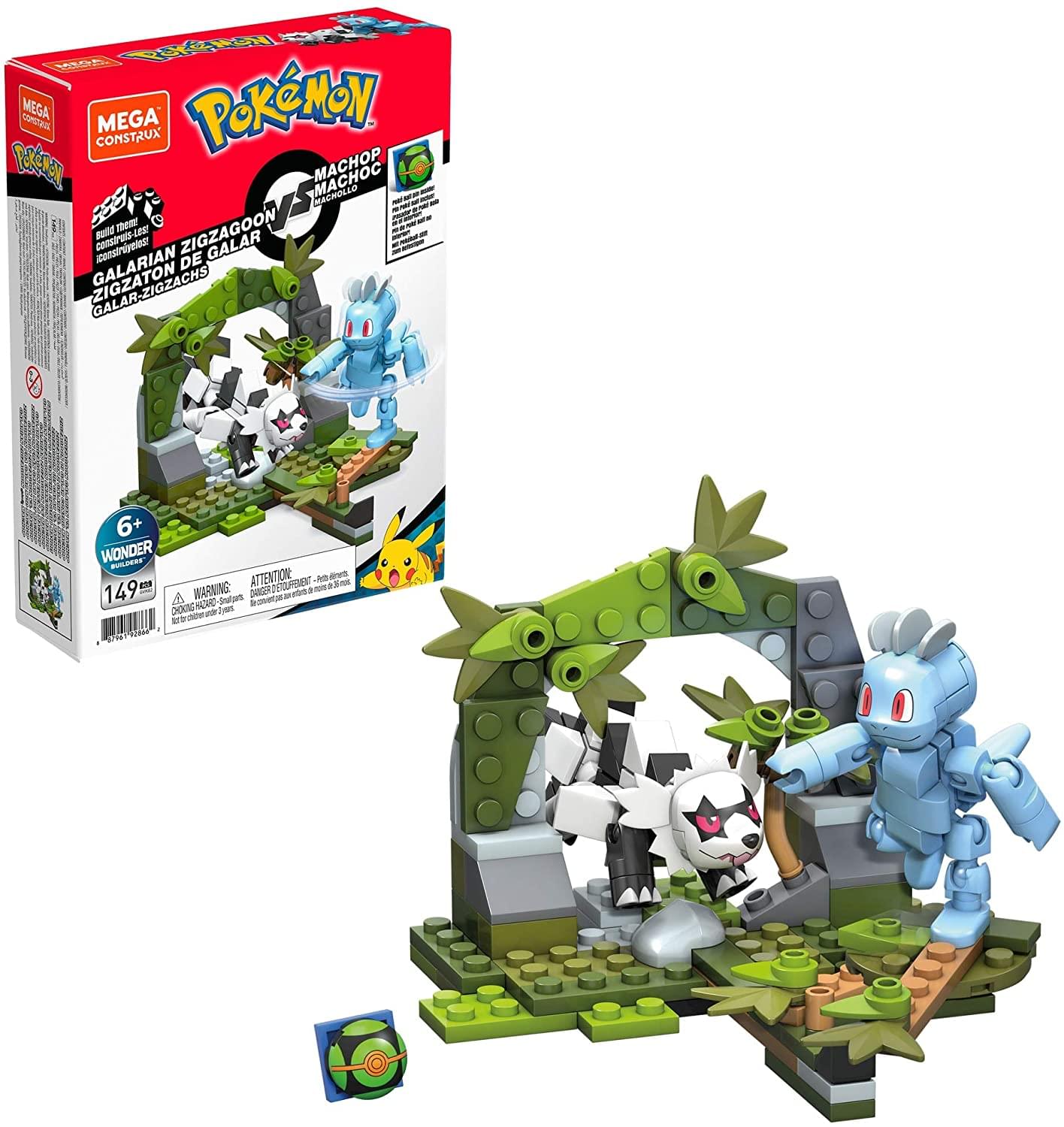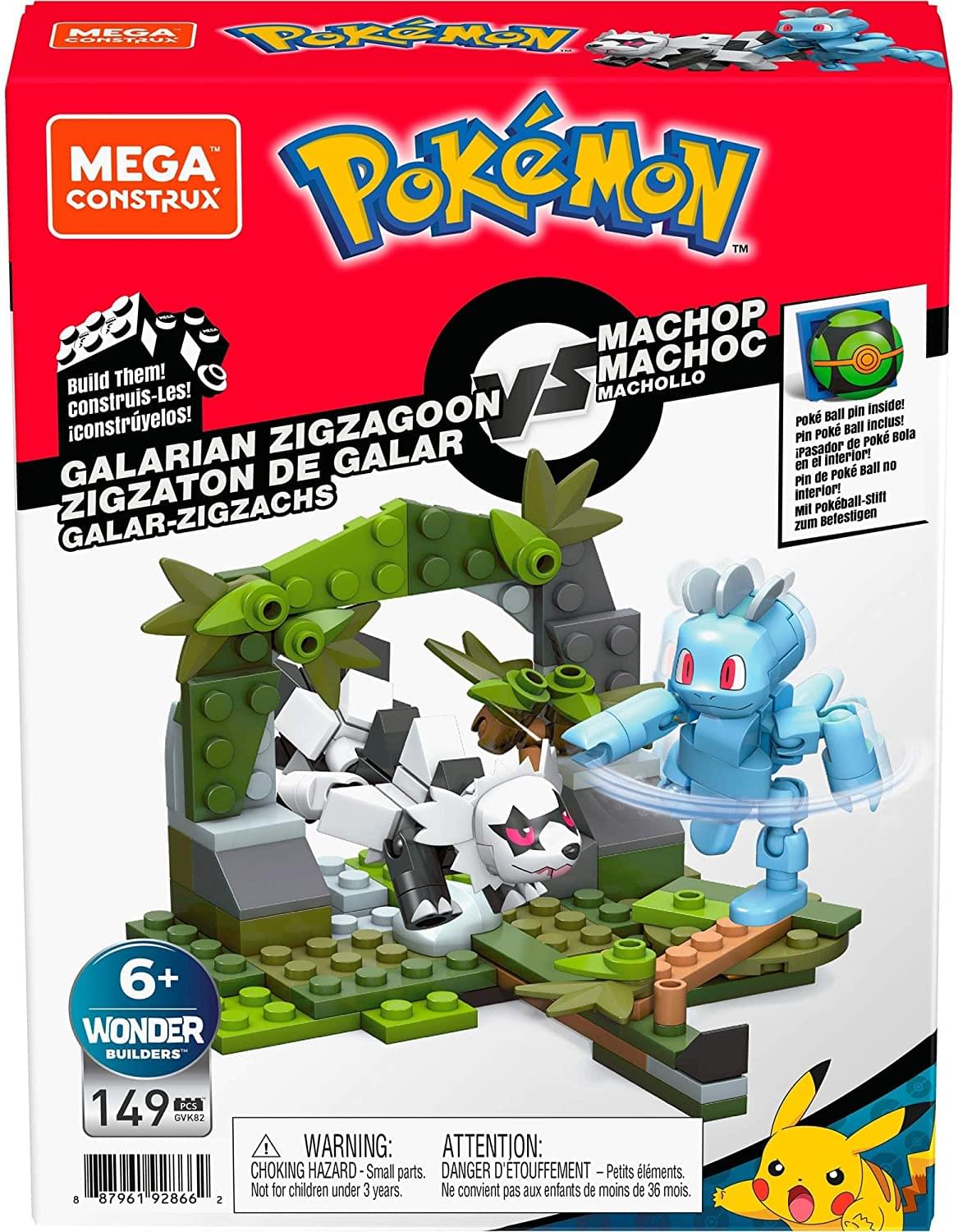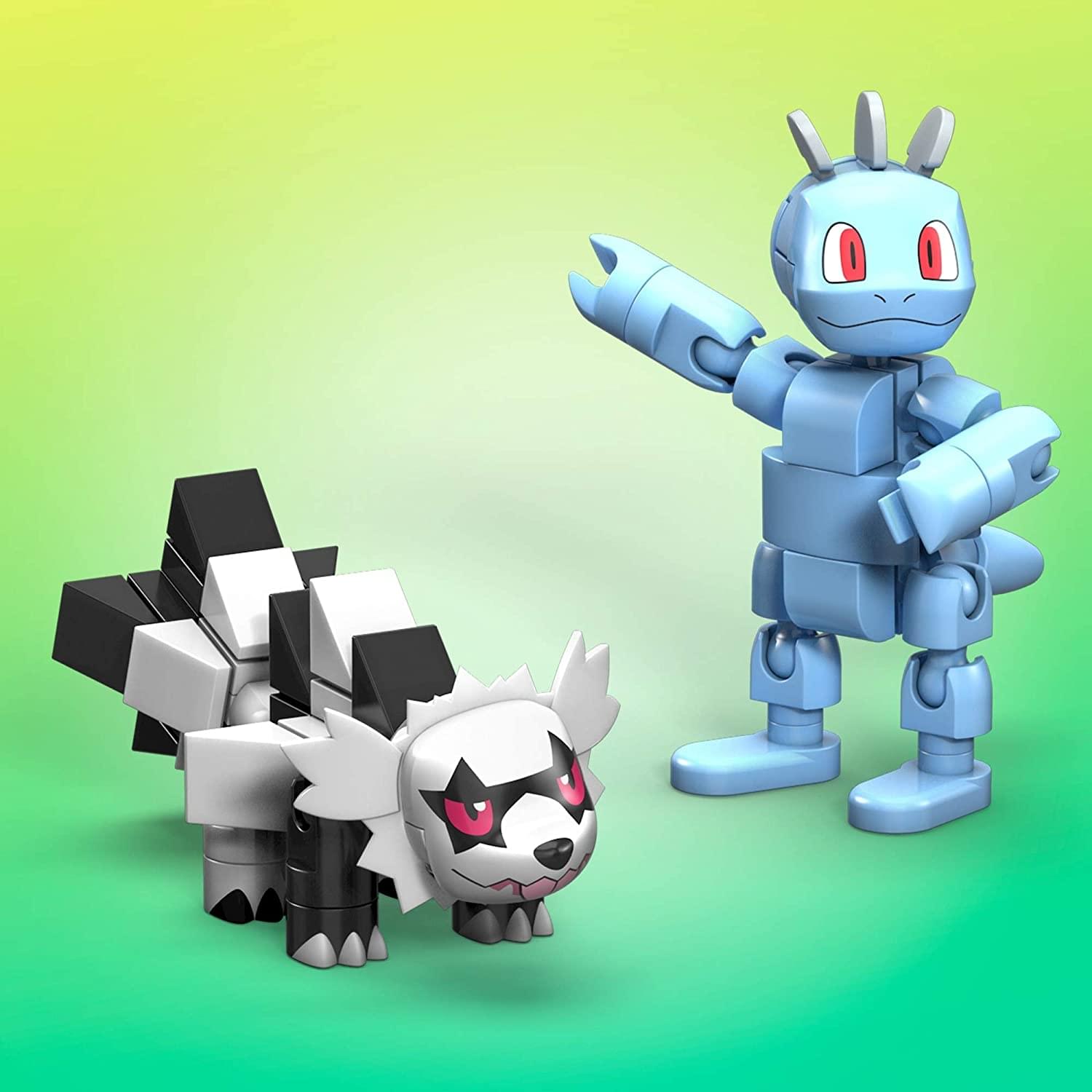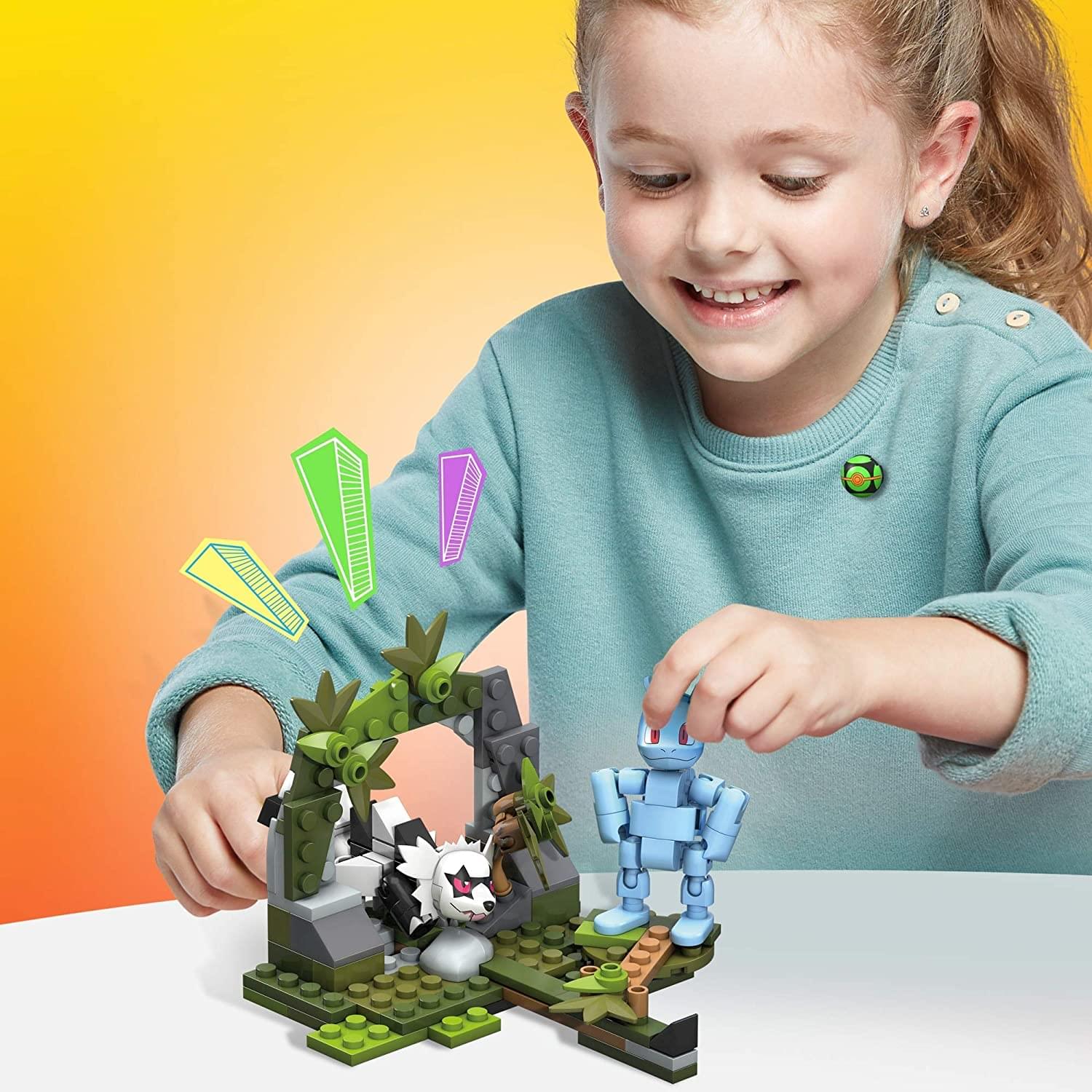 Pokemon Mega Construx 149 Piece Building Set | Galarian Zigzagoon vs Machop
CATCH EM ALL: Buildable Pokémon Galarian Zigzagoon and Machop figures!
149 PIECES: Ideal for builders, ages 6 and up. Bricks combine with all Mega Construx building sets and are compatible with major brands.
GREAT GIFT IDEA: Add this building set to your personal collection or gift it to the Pokémon fan in your life!
Create your own epic battles with a construction set made just for Machop and Galarian Zigzagoon. Build a cavernous environment for Galarian Zigzagoon to hide inside, then place Machop outside of the cavern. Pull the lever to make Galarian Zigzagoon pop out of the cavern and scare away Machop. Push the lever to return both characters to their original position. Ideal for Wonder Builders, ages 6 and up.