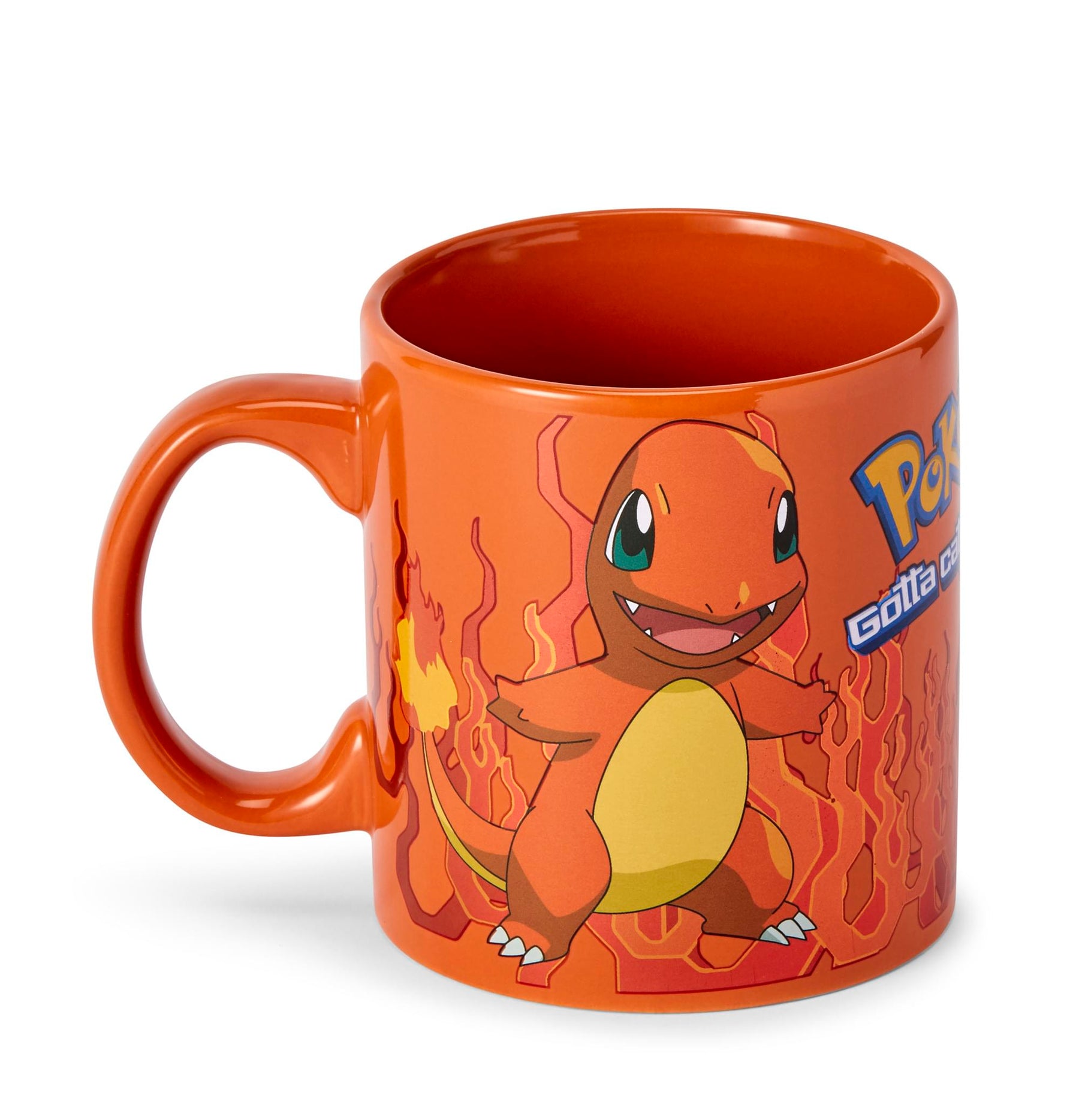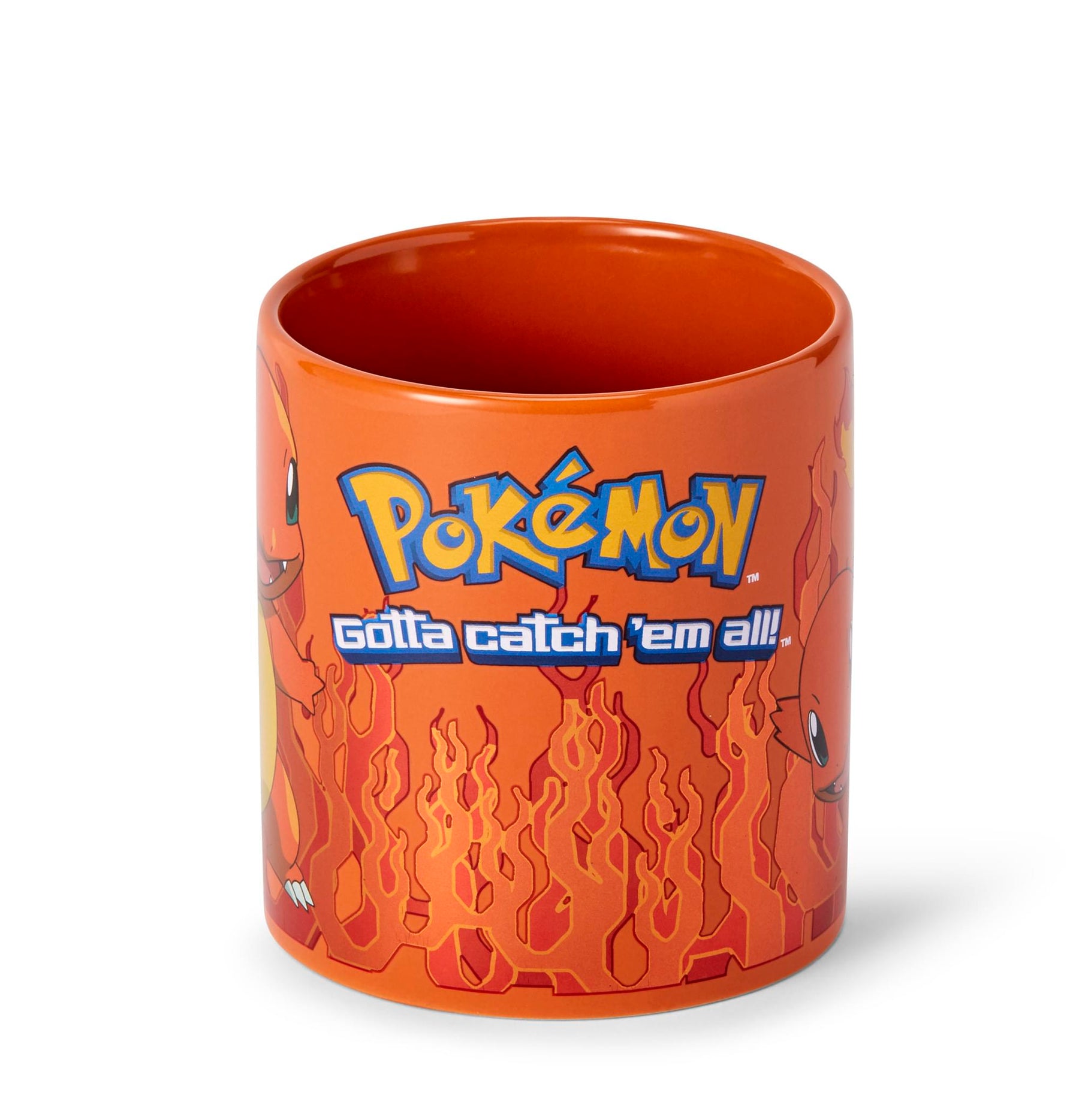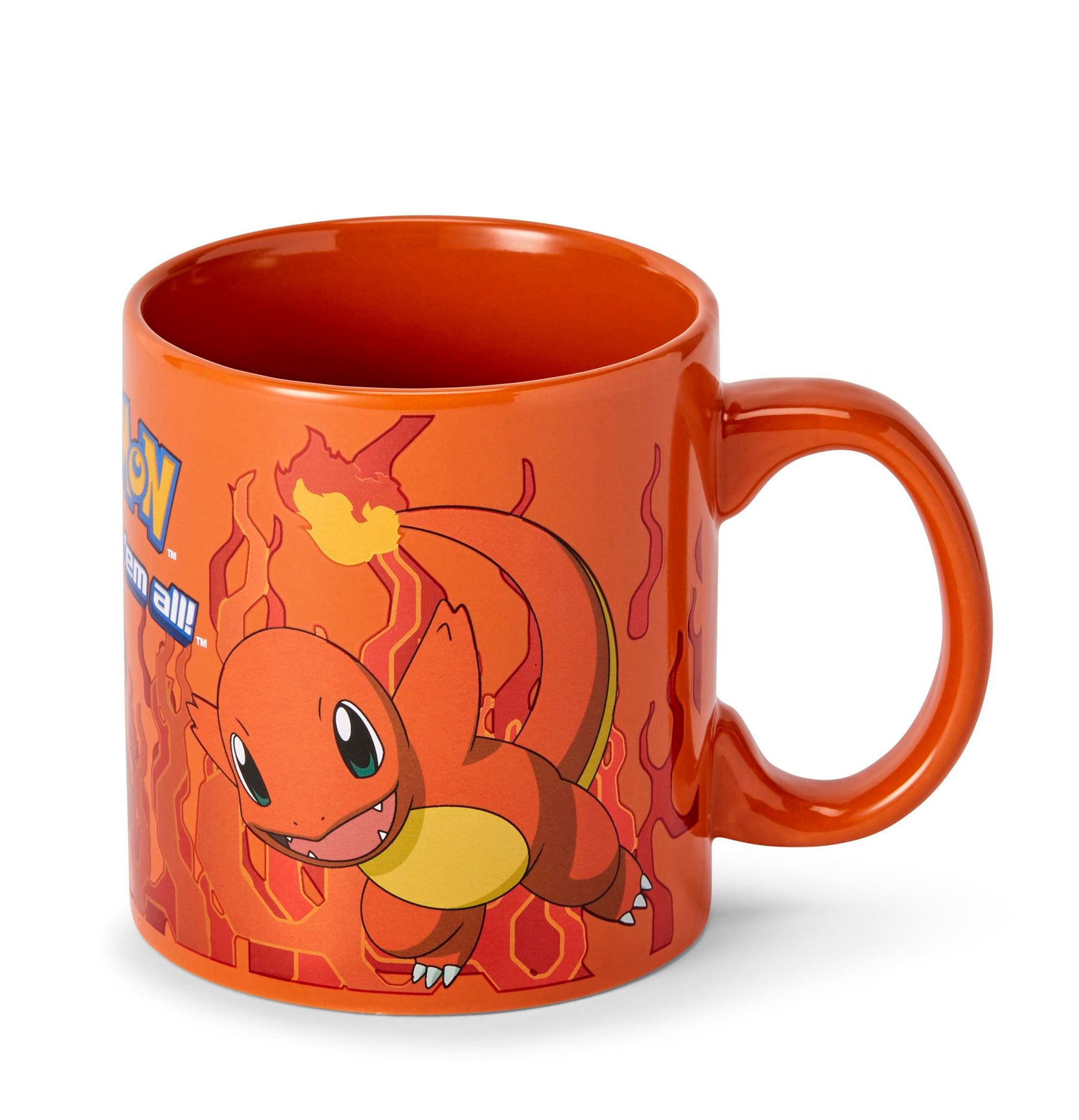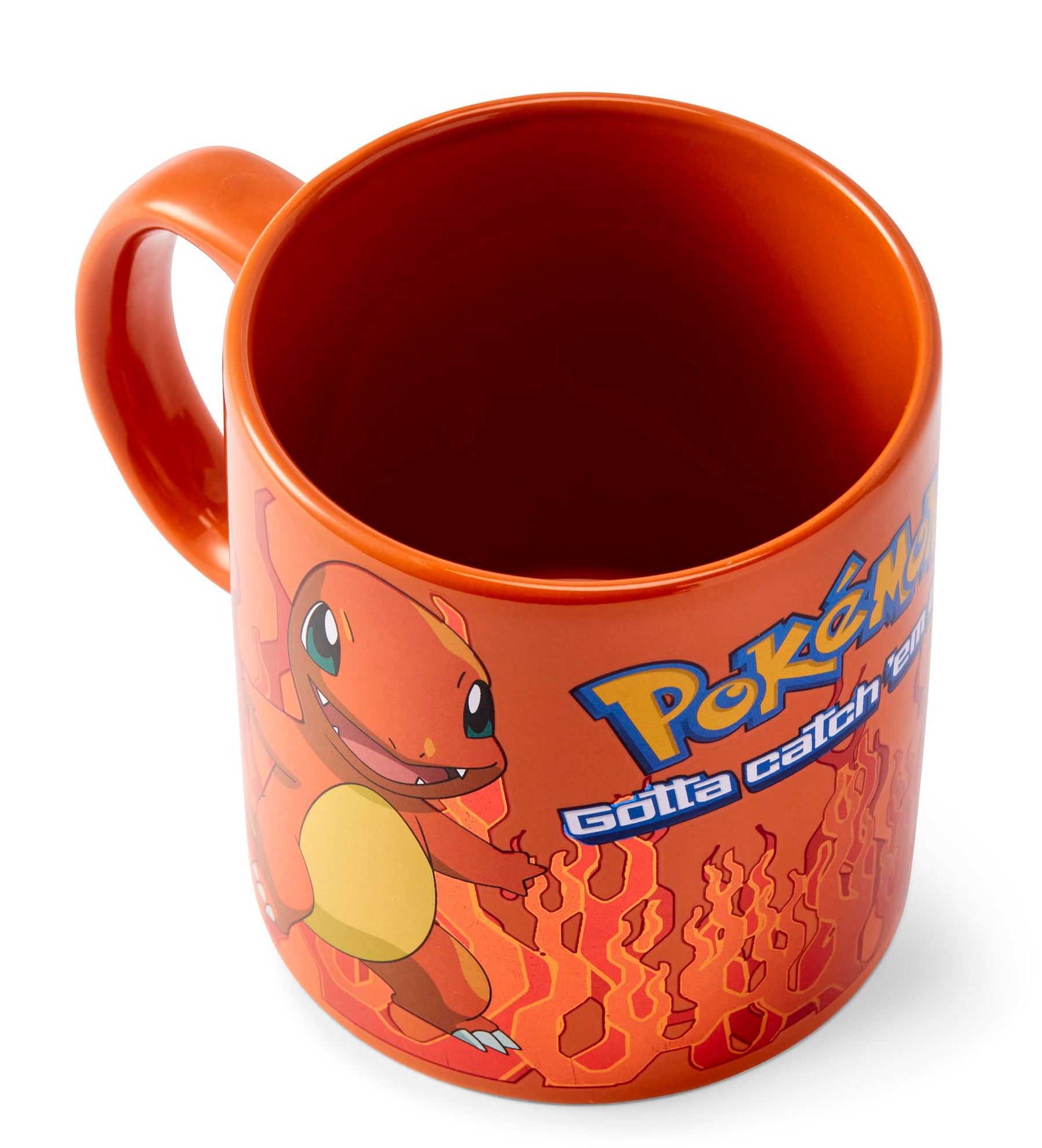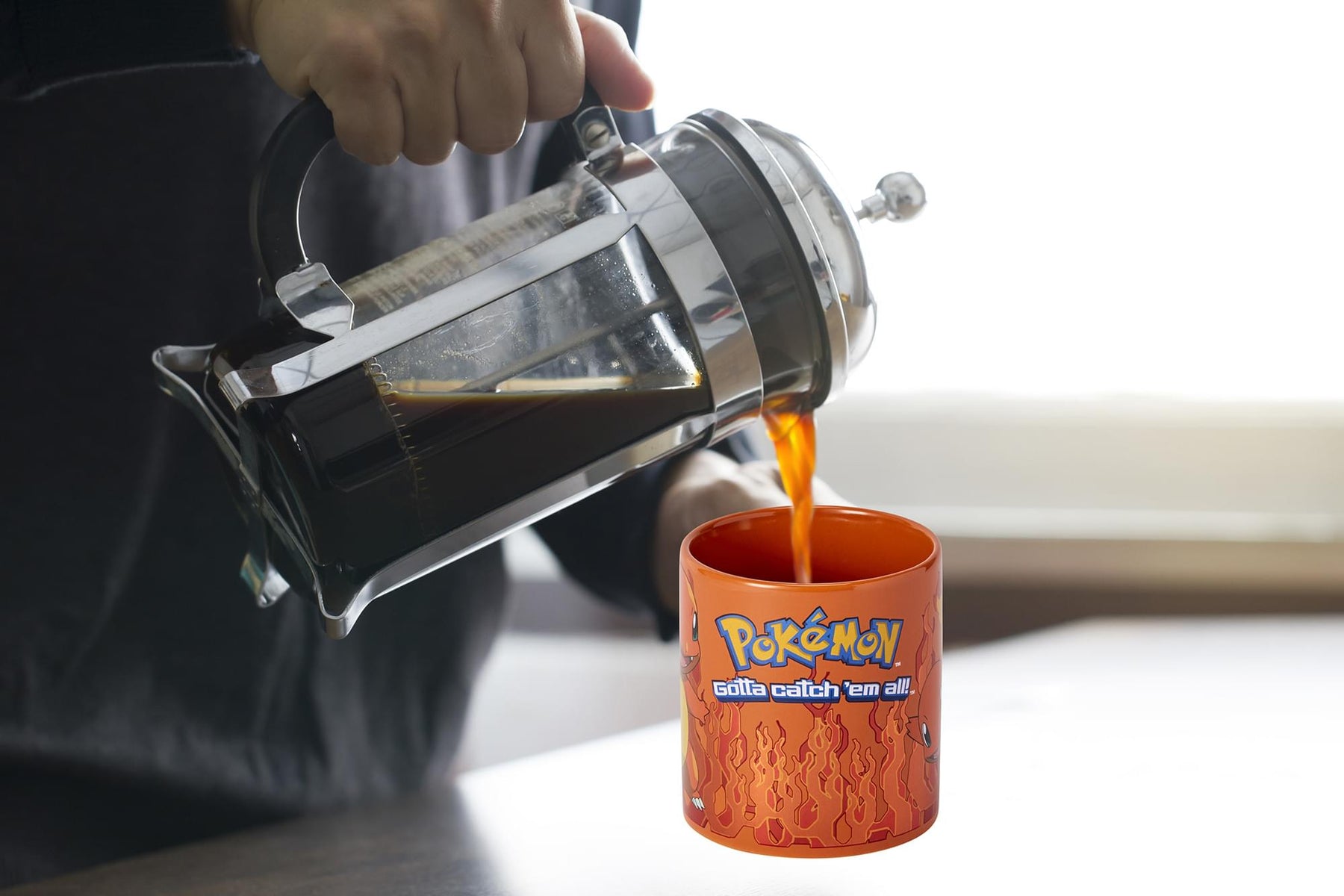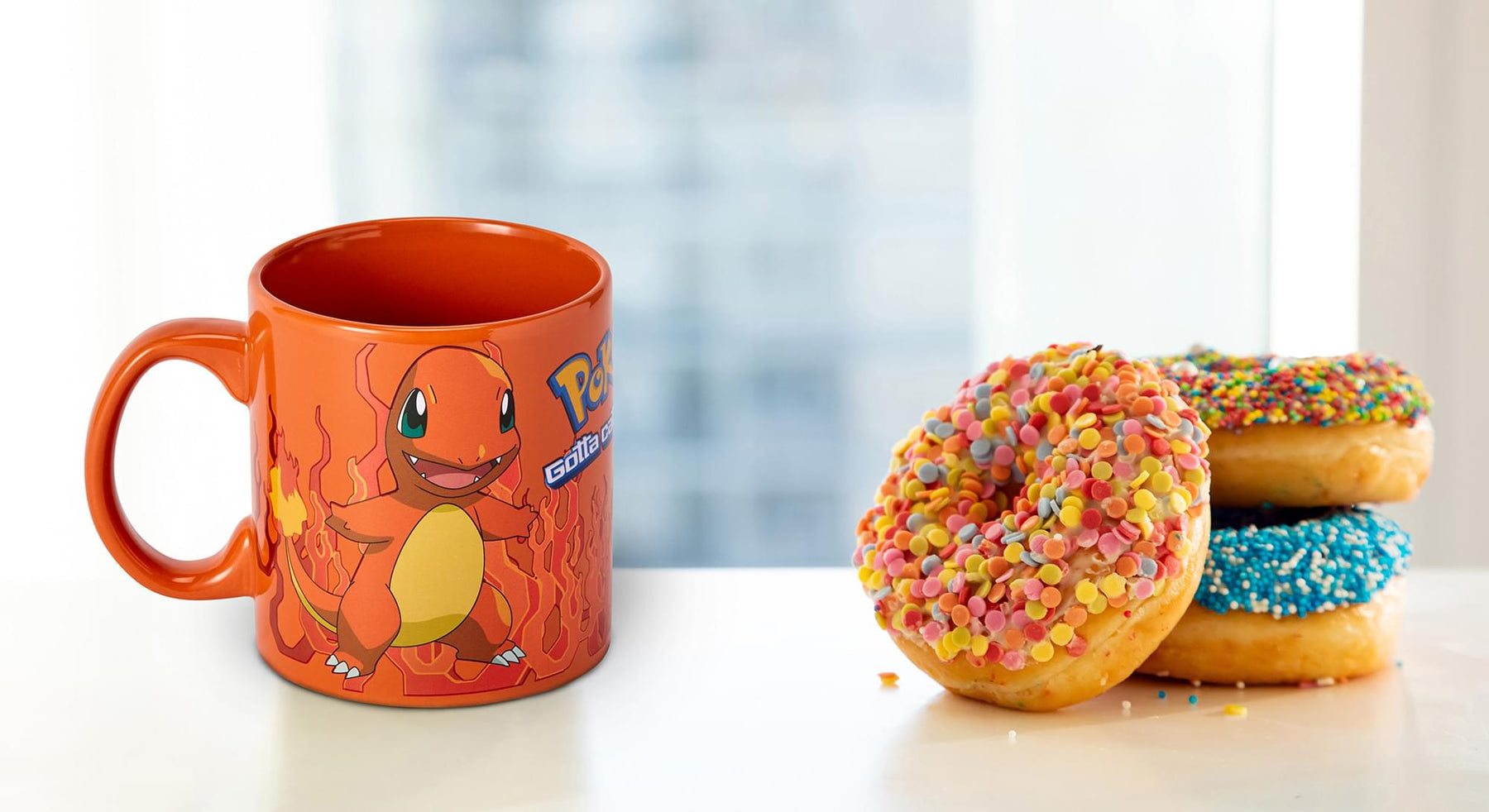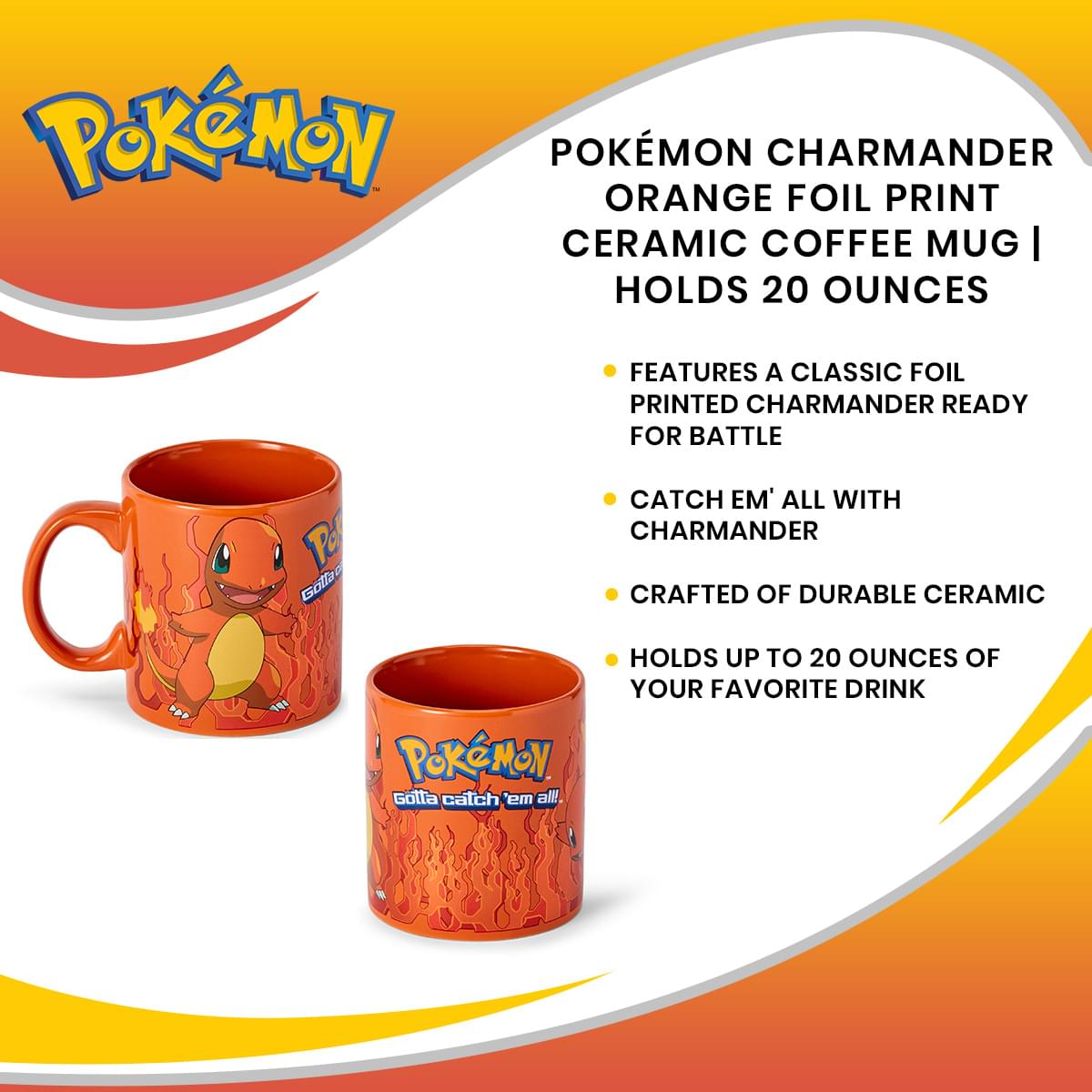 Pokémon Charmander Orange Foil Print Ceramic Coffee Mug | Holds 20 Ounces
ADD SOME SHINE TO YOUR POKÉMON COLLECTION: Put some dazzle on your desk each morning with this foil print Charmander coffee mug! Poké-enthusiasts will swoon over your shiny Charmander mug with each sip you take!
WAKE UP WITH SOME HEAT IN THE MORNING: Stay alert for your next epic Pokémon battle by drinking your preferred coffee brew with the fiery and bold Charmander in the morning!
RATED FOR HIGH INTENSITY POKEMON BATTLES: Durably built from ceramic materials, this 20-ounce Charmander mug is ideal for any Pokémon fan who loves their coffee! Care for your mug by hand-washing only. Not microwave safe.
LIFT YOUR POKEMON HUNTING SPIRITS: The pursuit to "catch 'em all" is meant for the elite Pokémon trainer! Never lose sight of your Pokémon catching goals. Stay alert with this coffee mug!
ADD THIS ONE TO THE POKEDEX: Officially licensed in the Pokémon universe, this collectible mug will make a perfect addition to anyone's collection! Grab this Charmander coffee mug for yourself and gift one to the trainer in your life who needs it most!
BRING THE HEAT TO YOUR COLLECTION OF POKÉMON MUGS

Looking for a new action-packed coffee mug to replace your daily drinker? This foil print Charmander mug is exactly what the Poke-Professor ordered! Featuring the legendary Charmander standing in a bed of flames, this mug offers trainers a fiery way to get their morning brew! With one of the most iconic fire-types in the game, Charmander, you're ready to take on any other trainers who may cross your path! Take on any challenge with this Pokémon coffee mug at your side!

ADD SOME POKÉ-FLAIR TO YOUR MORNINGS

Fans who grew up with Pokémon will love having this mug among their collection of favorite drinkware. The Pokémon pictured on the mug will have fans gushing at the exciting memories and action-packed Poke-battles that made up their childhood. A wonderful and unique collectible, this mug will make a perfect addition to your collection or a wonderful gift to the Pokémon fan in your life. Grab this mug for your collection today!
Read All About It on Our Blog
Trending Geek