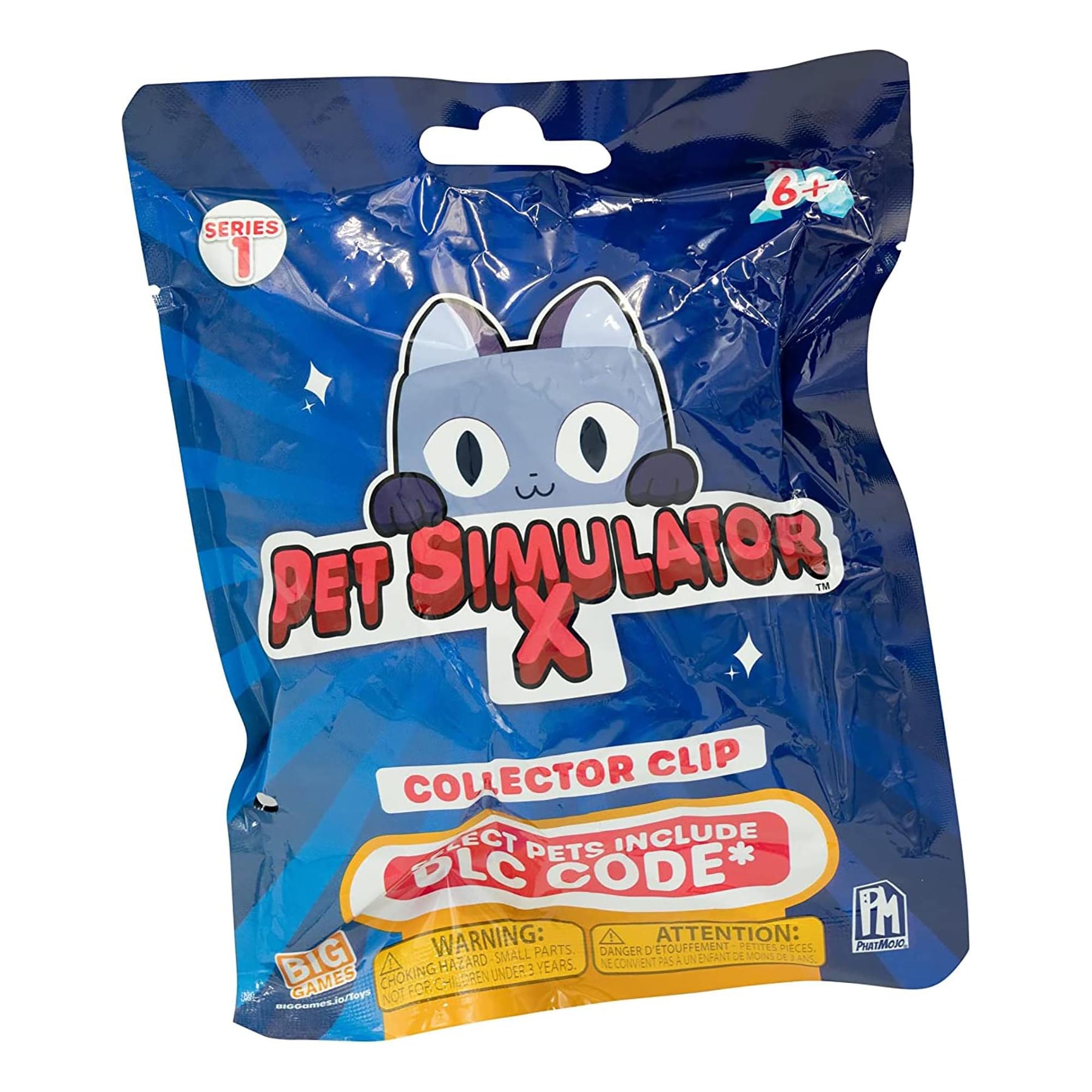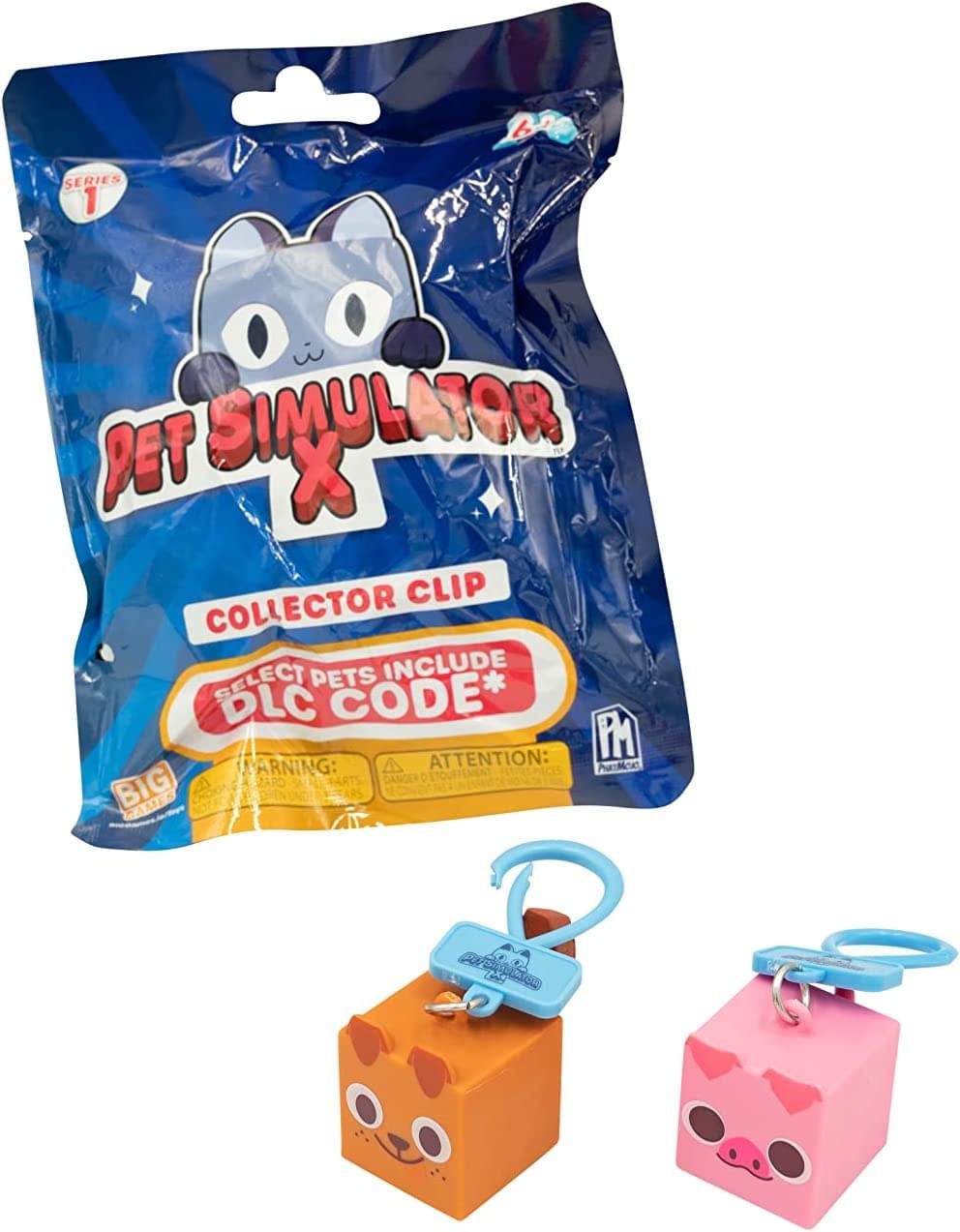 Pet Simulator X Blind Bagged Series 1 Figure | One Random
SUPRISES IN EACH BLIND BAG: Each pack contains 1 random character with collector clips and has a chance of an exclusive DLC Code but is not guaranteed.
WHICH ONE WILL YOU GET? Series 1 contains 58 total minifigure pets to collect, including 13 Mythical and Exclusives, 9 Epic and Legendary, 9 Rare, and 27 Basic pets
INCLUDES: Each blind box contains one (1) random toy.
TAKE YOUR STYLE NEXT LEVEL: Attach the clip to any backpack or keychain and show off your Pet Simulator where ever you go.
Roblox gamers, grow your pet collection with these Pet Simulator X Series 1 collector clips! Open your mystery egg up to find out which collectible pet clip you got. Select pets (not all) include a DLC code that can be redeemed for in-game rewards! will you get a rare-chase or ultra-rare chase pet??? Clip it on your backpack, belt loop, or purse for a fun toy on the go. Includes 1 collectible pet simulator x toy clip. 58 pets to collect!!