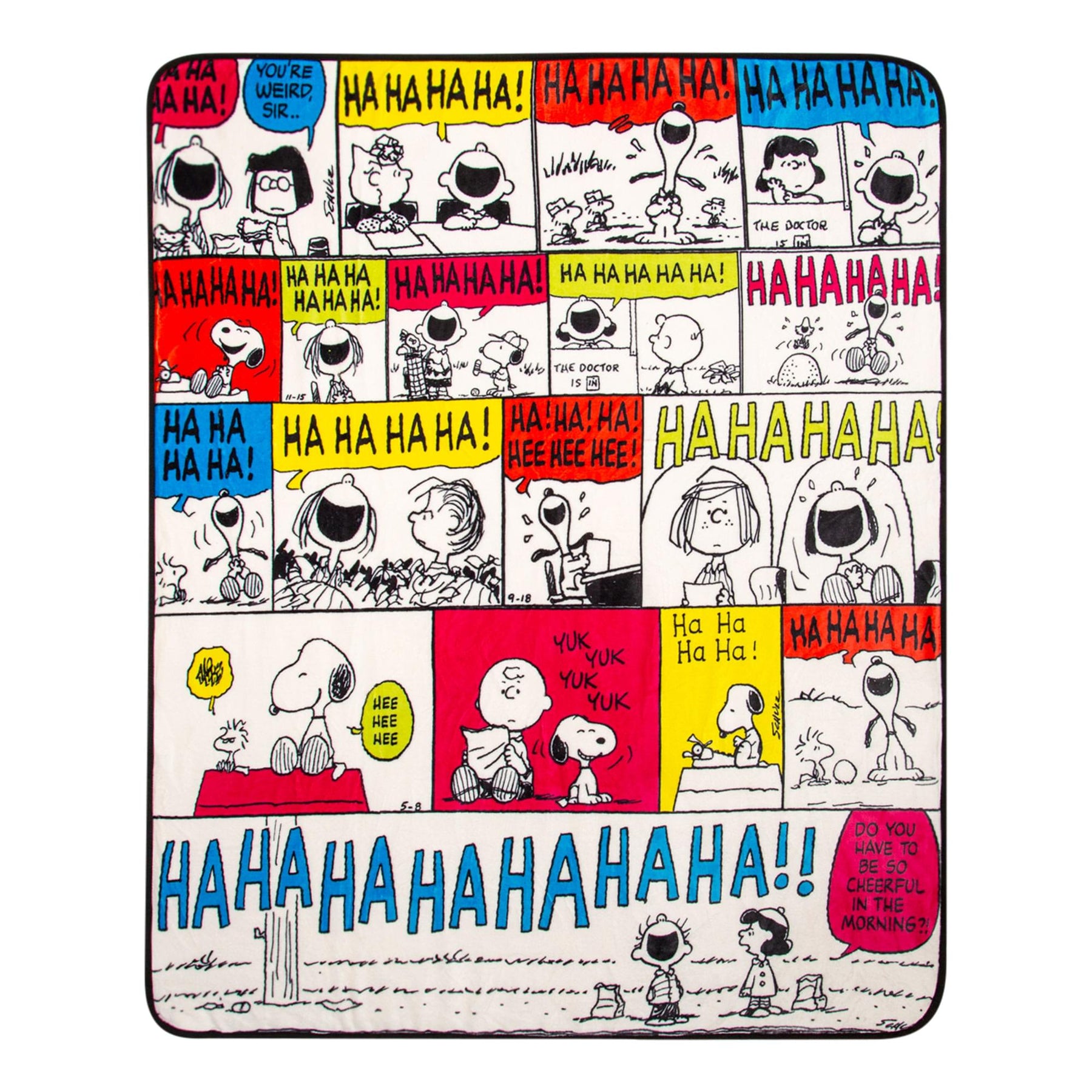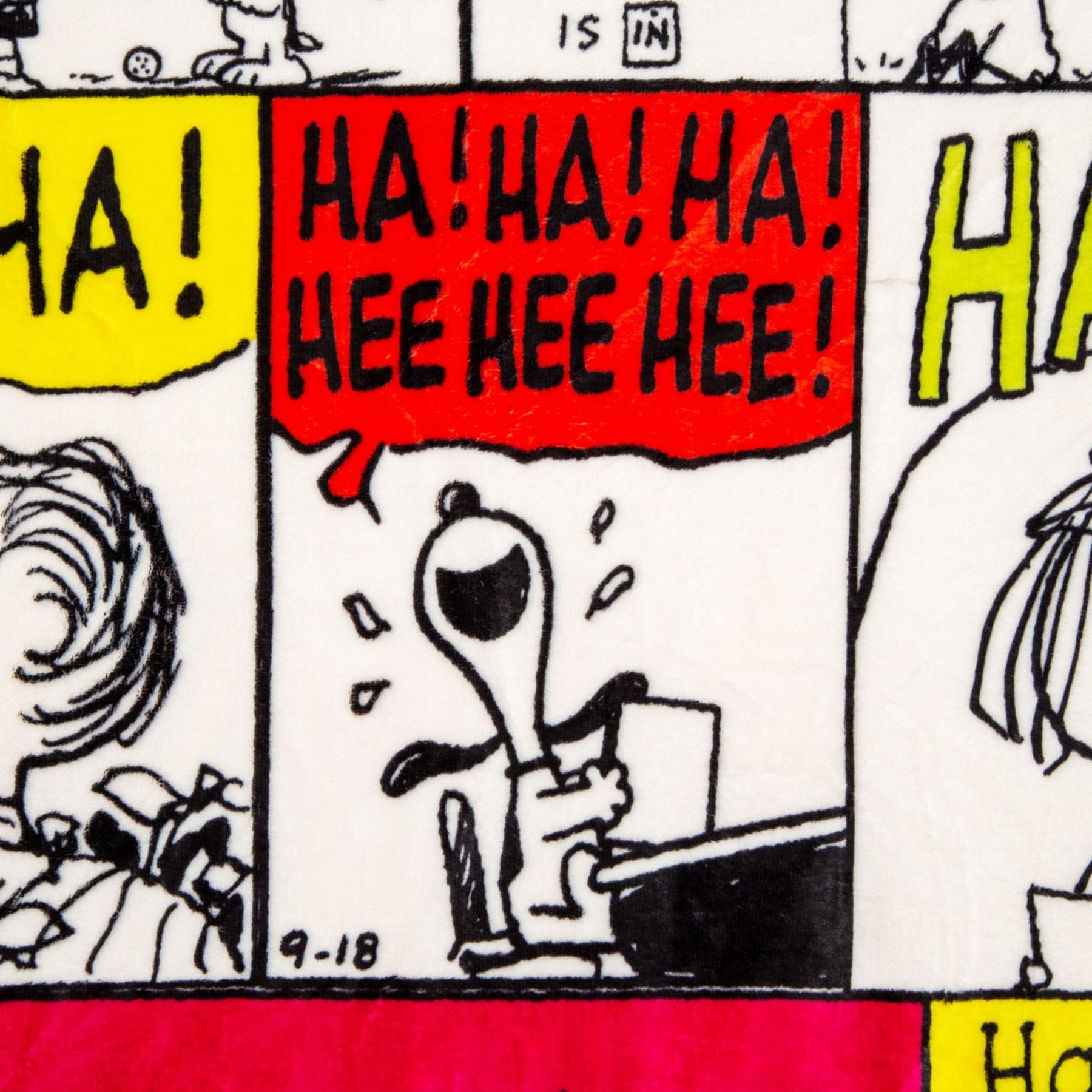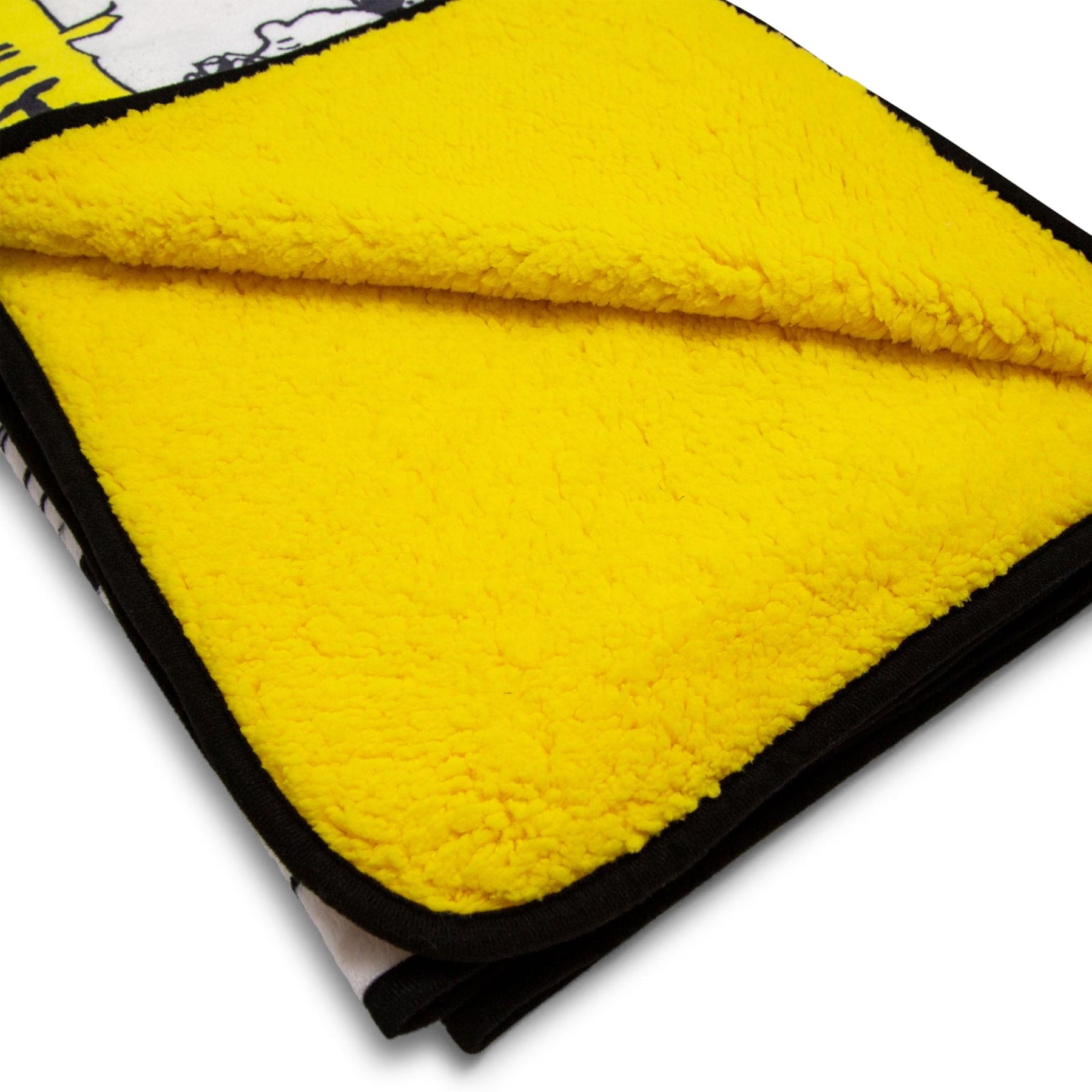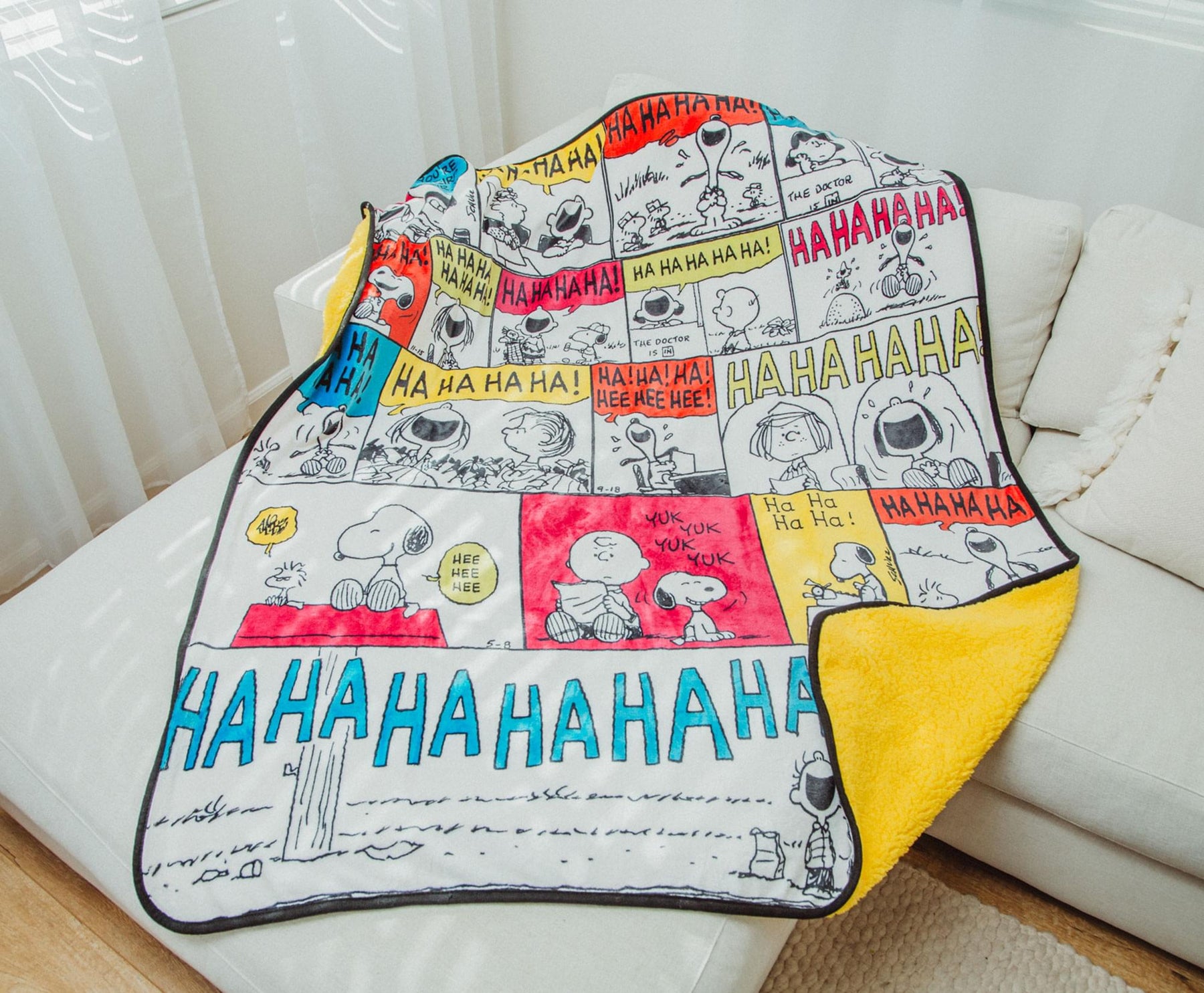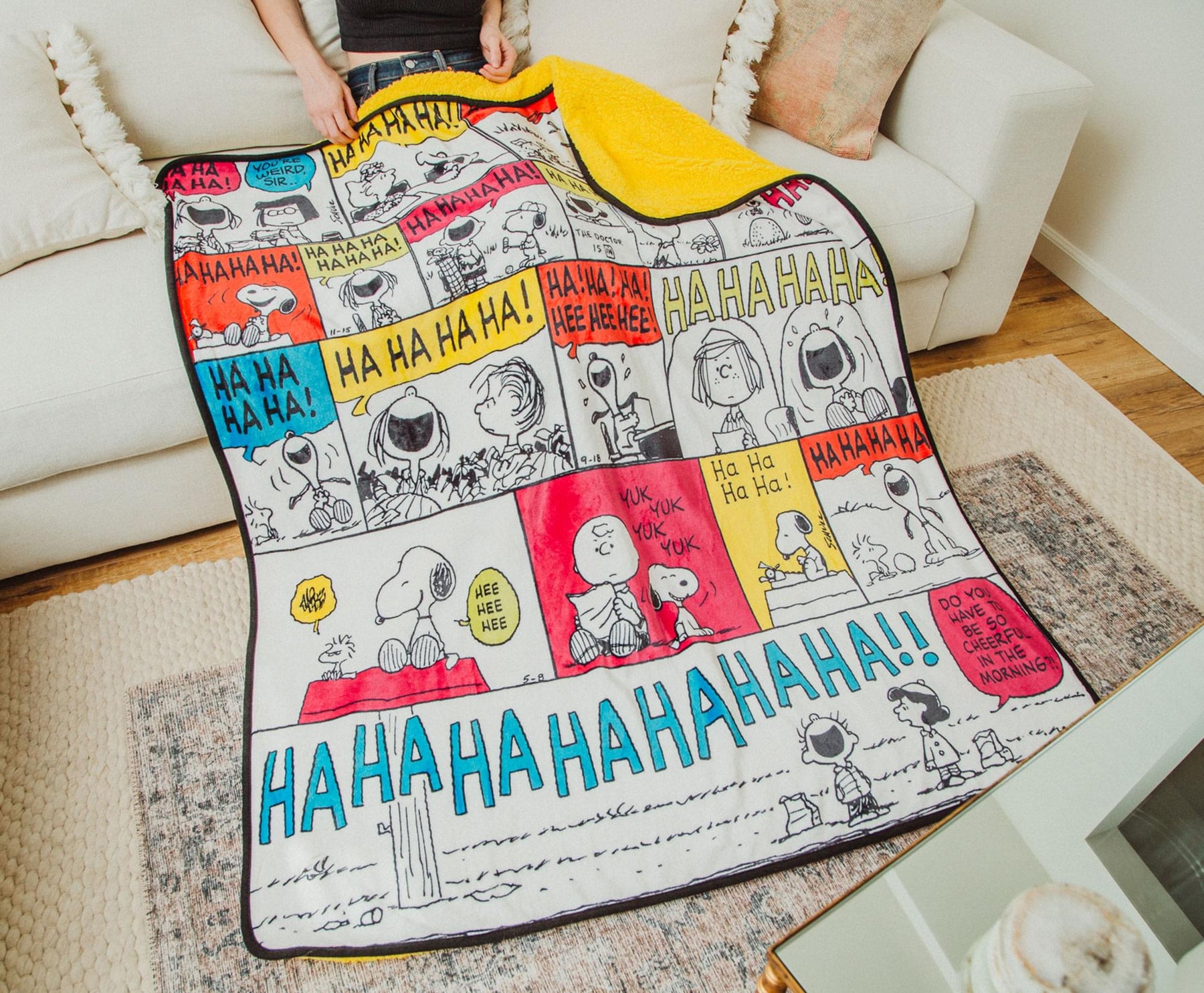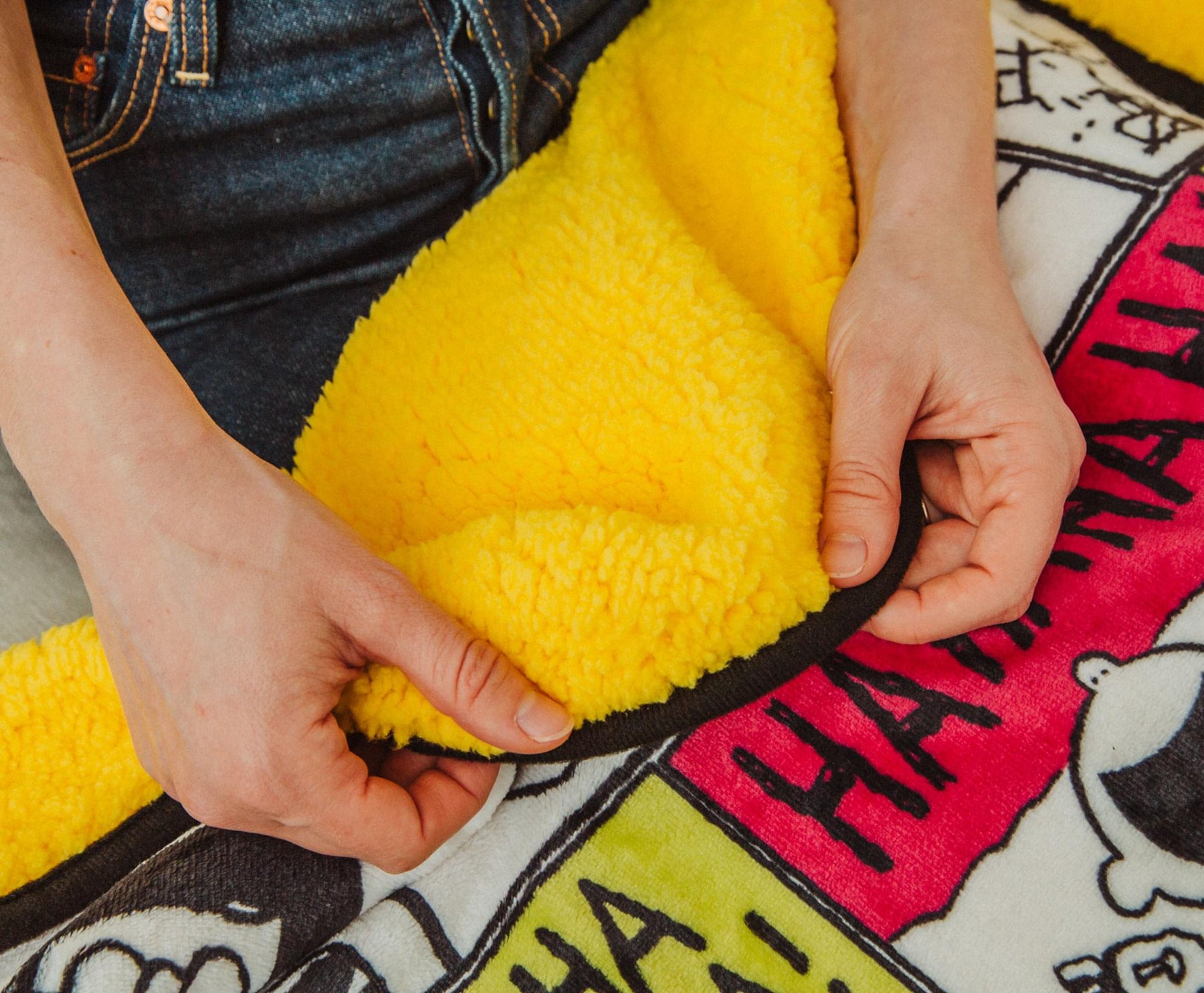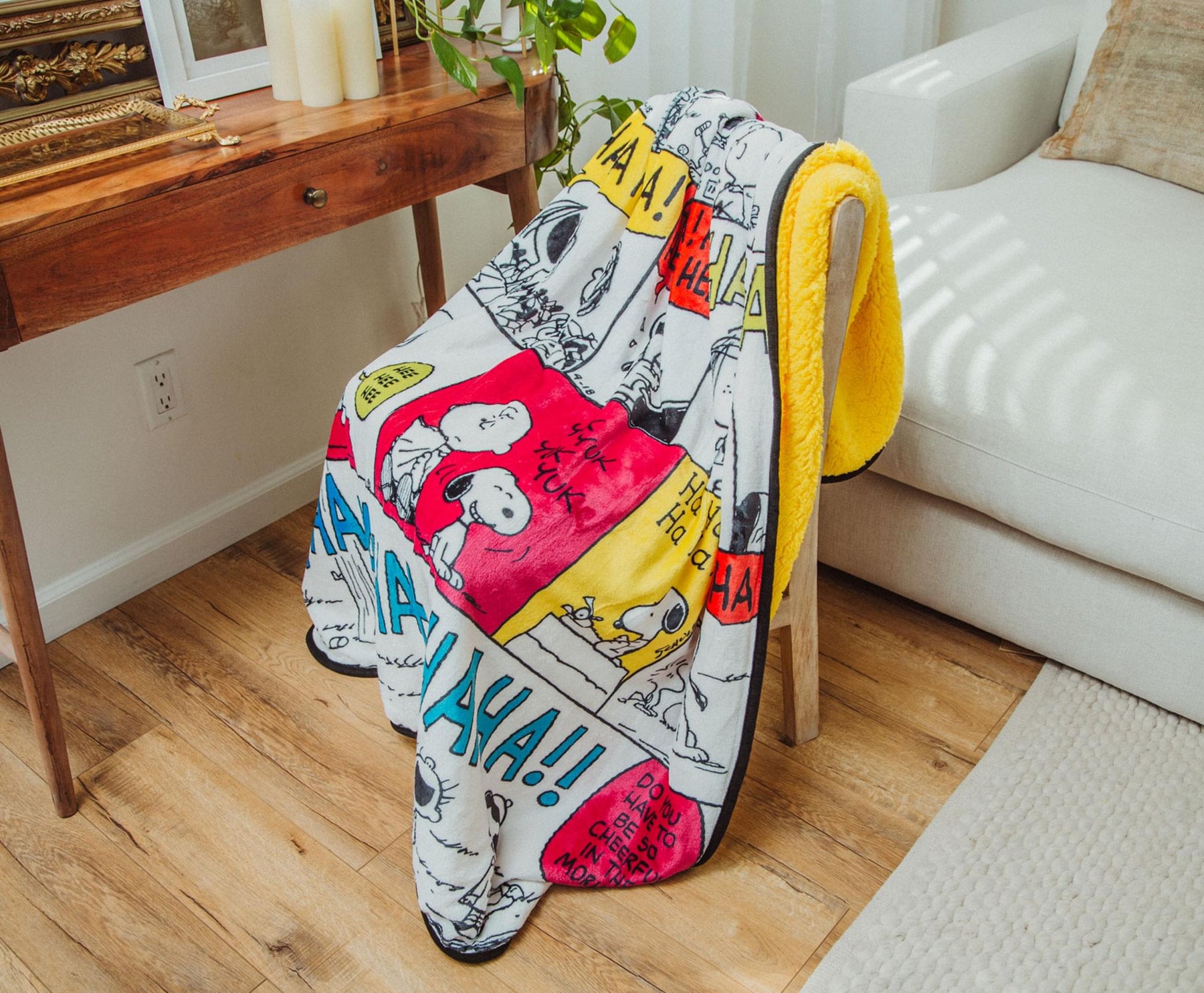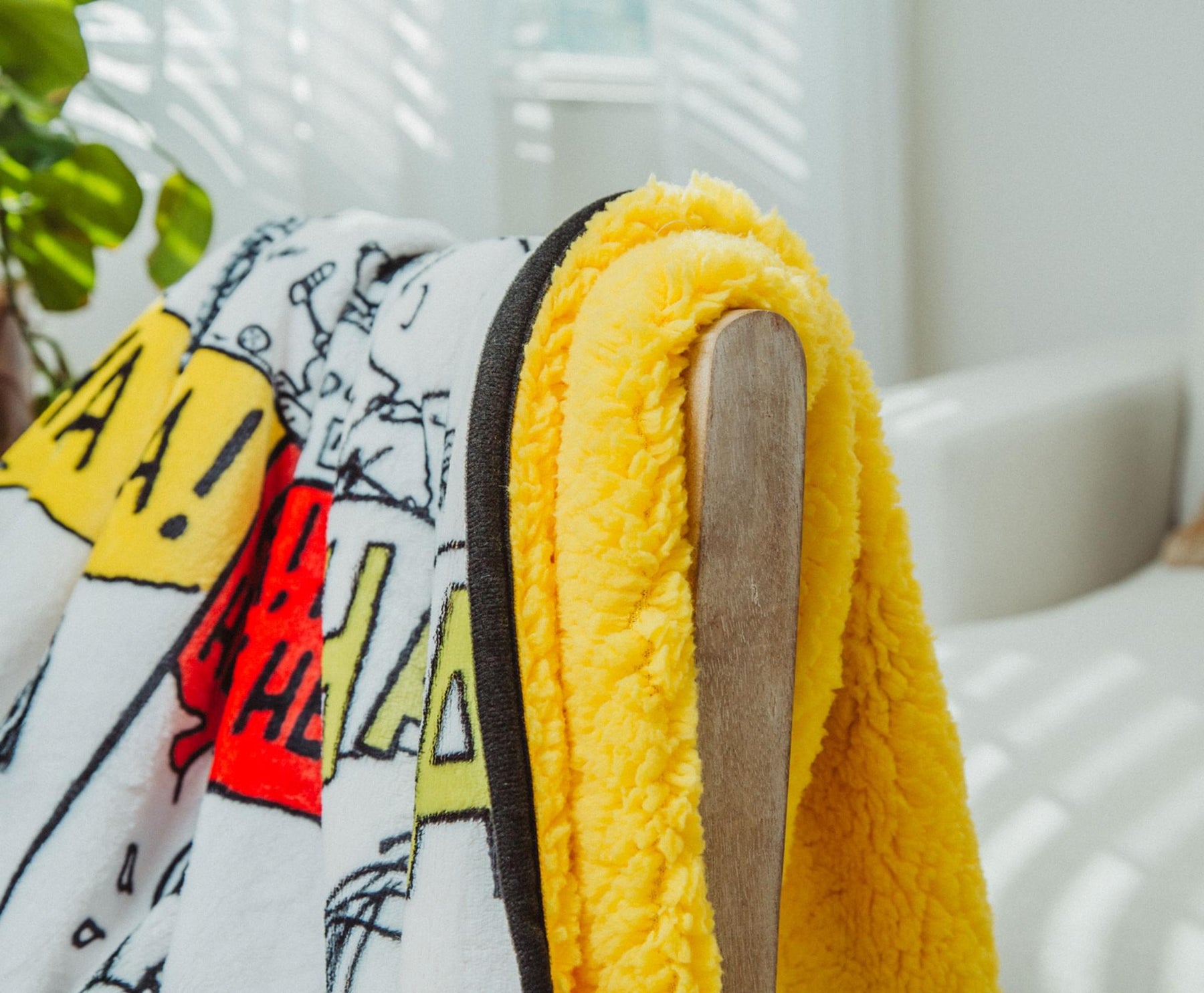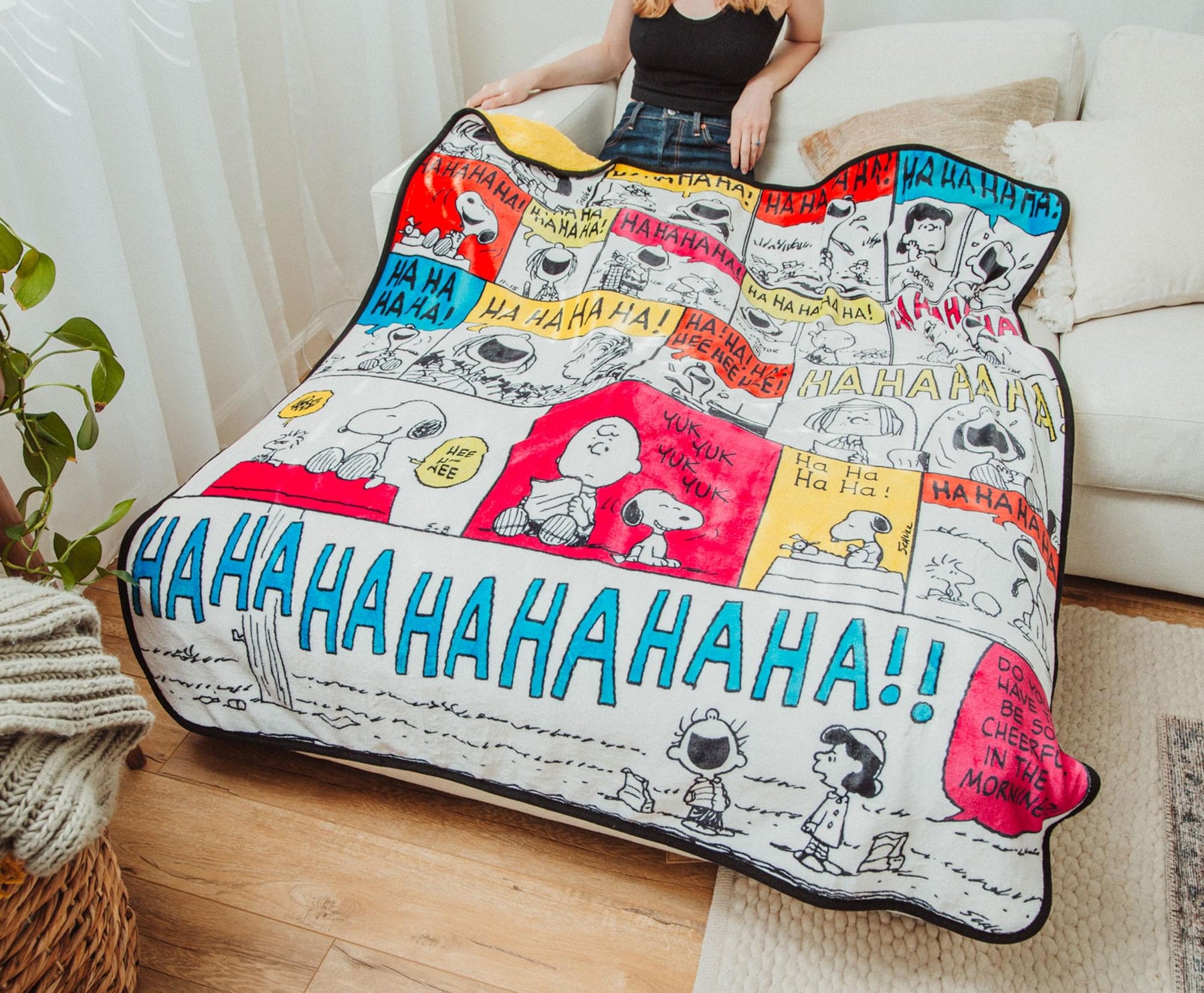 Peanuts "Ha Ha Ha" Comic Strip Panels Sherpa Throw Blanket | 50 x 60 Inches
A CLASSIC FOR A REASON: Wrap yourself in the warm laughter of Charlie Brown and the gang with this exclusive Peanuts throw blanket. You'll find comfort in this Sherpa cover inspired by the classic Charles Schulz comic strip.
SHARE A GOOD LAUGH: Find out what's so funny on this throw blanket featuring colorful Peanuts comic panels. Charlie Brown, Lucy, Peppermint Patty, and Snoopy are all pictured laughing out loud, while the rest don't seem to get the joke.
COMFORT WITH FRIENDS: Always there to bring a smile to your face, the Peanuts gang is here to keep you warm with laughter from the cold. Enjoy snuggling up in this cozy blanket while reading your favorite Peanuts comics.
QUALITY SNUGGLES: With this cozy blanket, fans can enjoy their love of Peanuts anywhere. The quality design is made of 100% polyester fabric with a yellow Sherpa backing for added softness. Spacious design measures approximately 50 x 60 inches.
OFFICIAL PEANUTS COLLECTIBLE: Laughter never goes out of style with this officially licensed Sherpa throw blanket featuring the hilarious Peanuts cast. Share some cozy comfort and silly times with Charles Schulz's lovable band of characters.
CLASSICS NEVER GO OUT OF STYLE
Enjoy some leisurely laughs with the Peanuts gang while wrapped in this exclusive Sherpa throw blanket.
Hilarity ensues on this cozy throw cover inspired by the popular Charles Schulz comic strip. The colorful comic panel design shows Charlie Brown and his pals sharing some laugh-out-loud "Ha Ha Ha!" moments. Yuk it up with Snoopy and Peppermint Patty, who always have a smile to share. Marcie may think you're "weird," but you'll experience nothing but cozy comic relief while snuggled up in this throw blanket.
ENJOY THE COZY COMPANY OF THE PEANUTS GANG
Find comfort in laughter with this oversized fleece throw blanket. The ultra-soft Sherpa backing provides an extra layer of warmth, making this throw cover great for cuddling up on the couch, bed, or even atop the doghouse while reading your favorite Charles Schulz comic.
Share some snickers and snuggles with your favorite comic friends, all while wrapped in this officially licensed home decor inspired by Peanuts.
CARE INSTRUCTIONS
Machine wash with cold water is highly recommended
Read All About It on Our Blog
Trending Geek