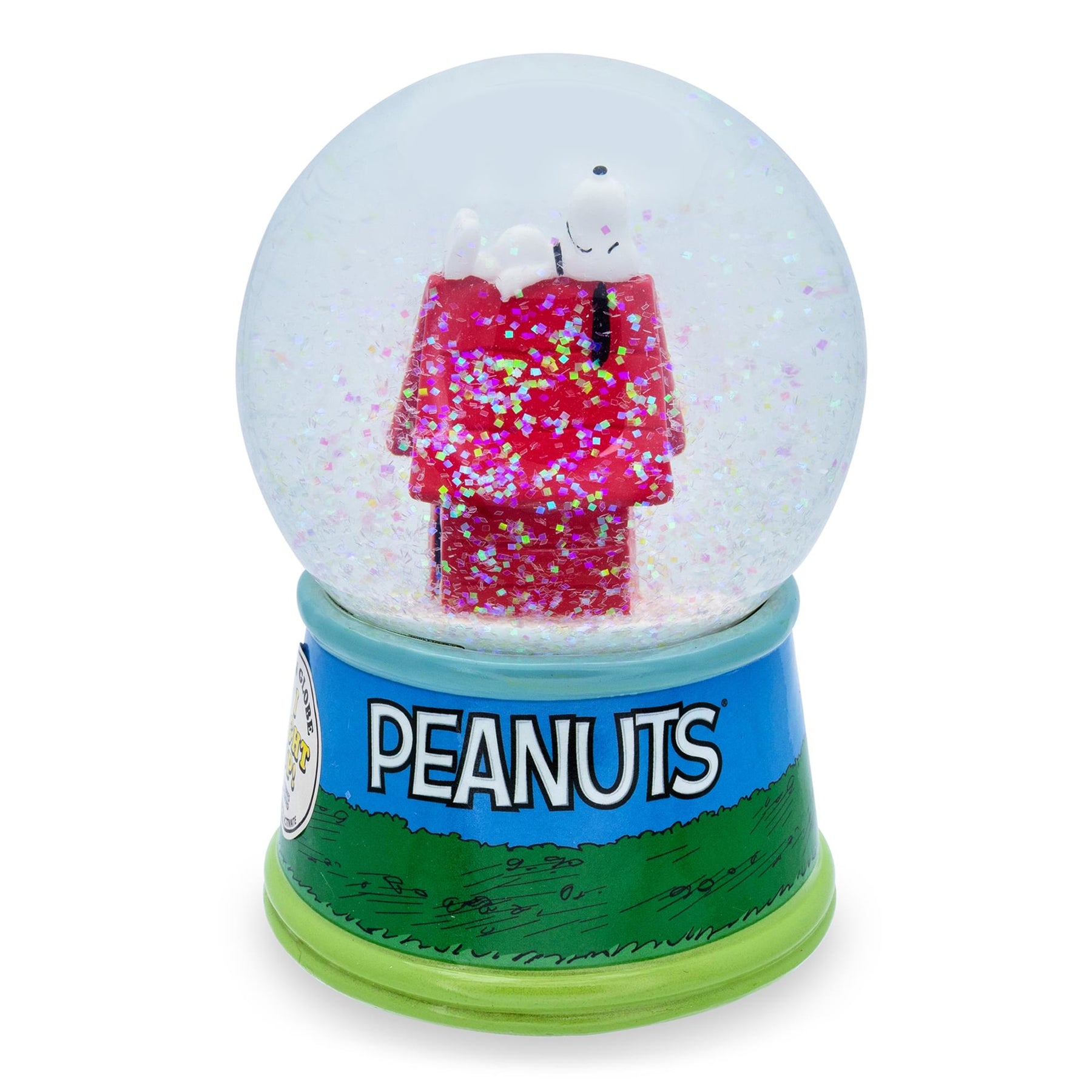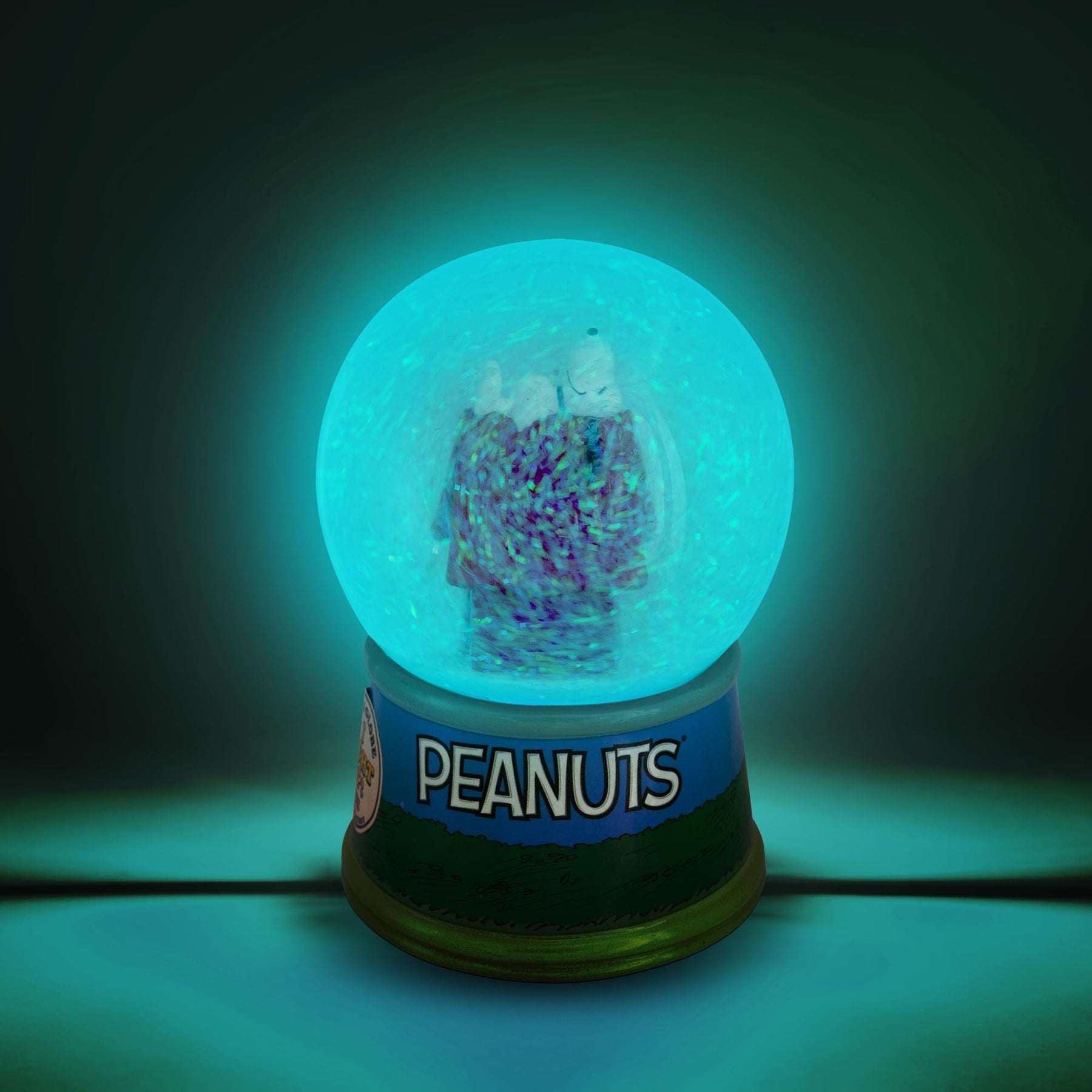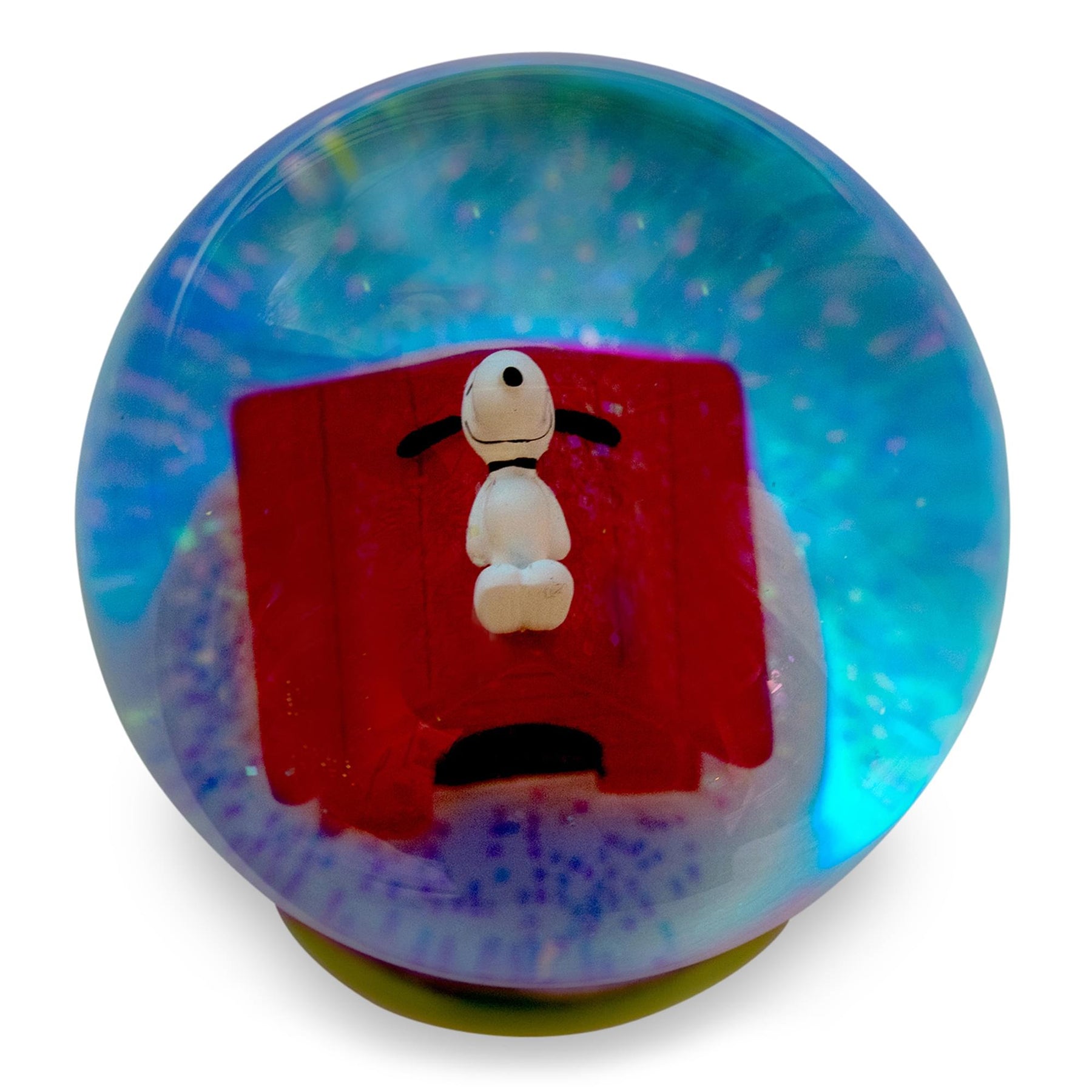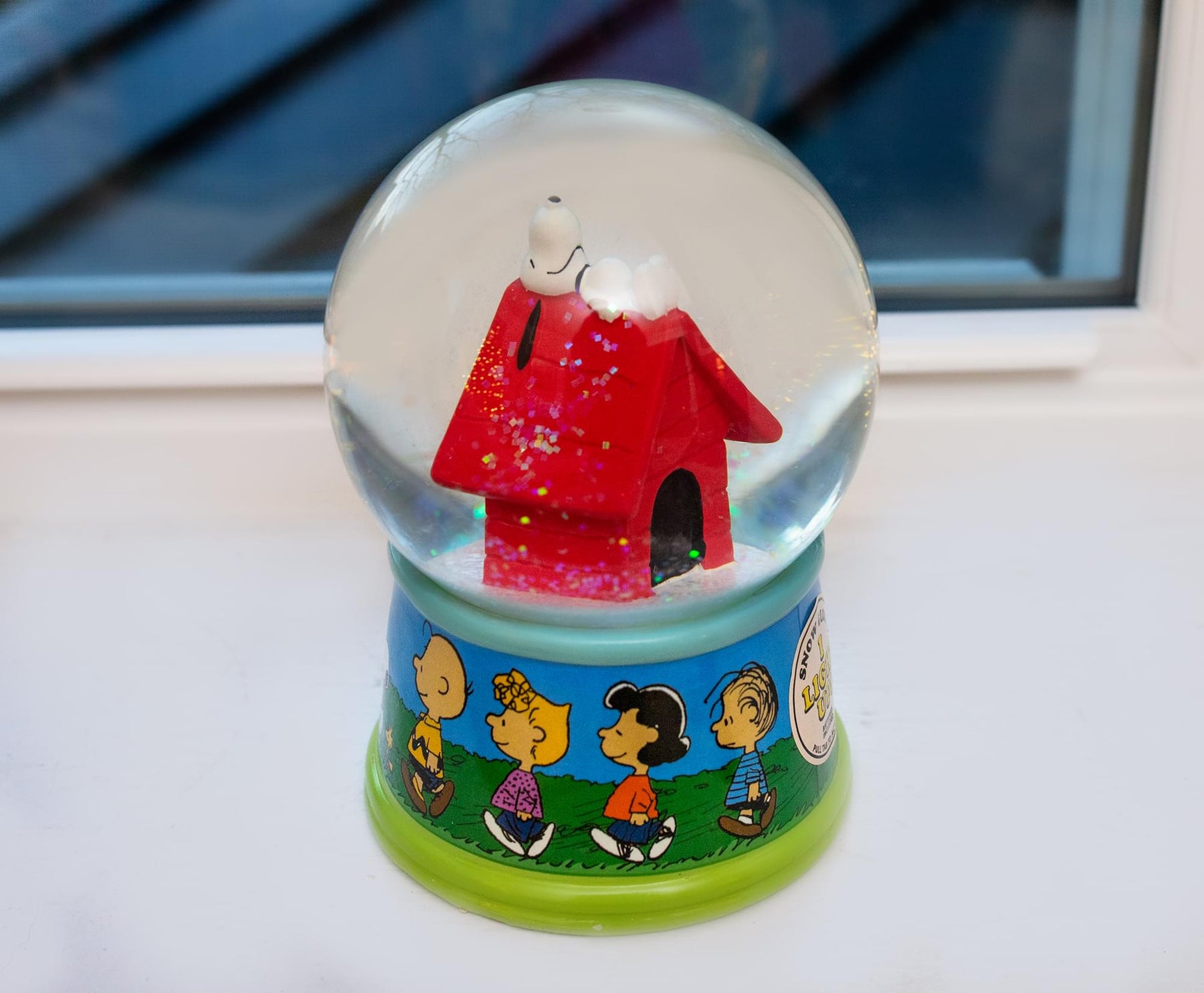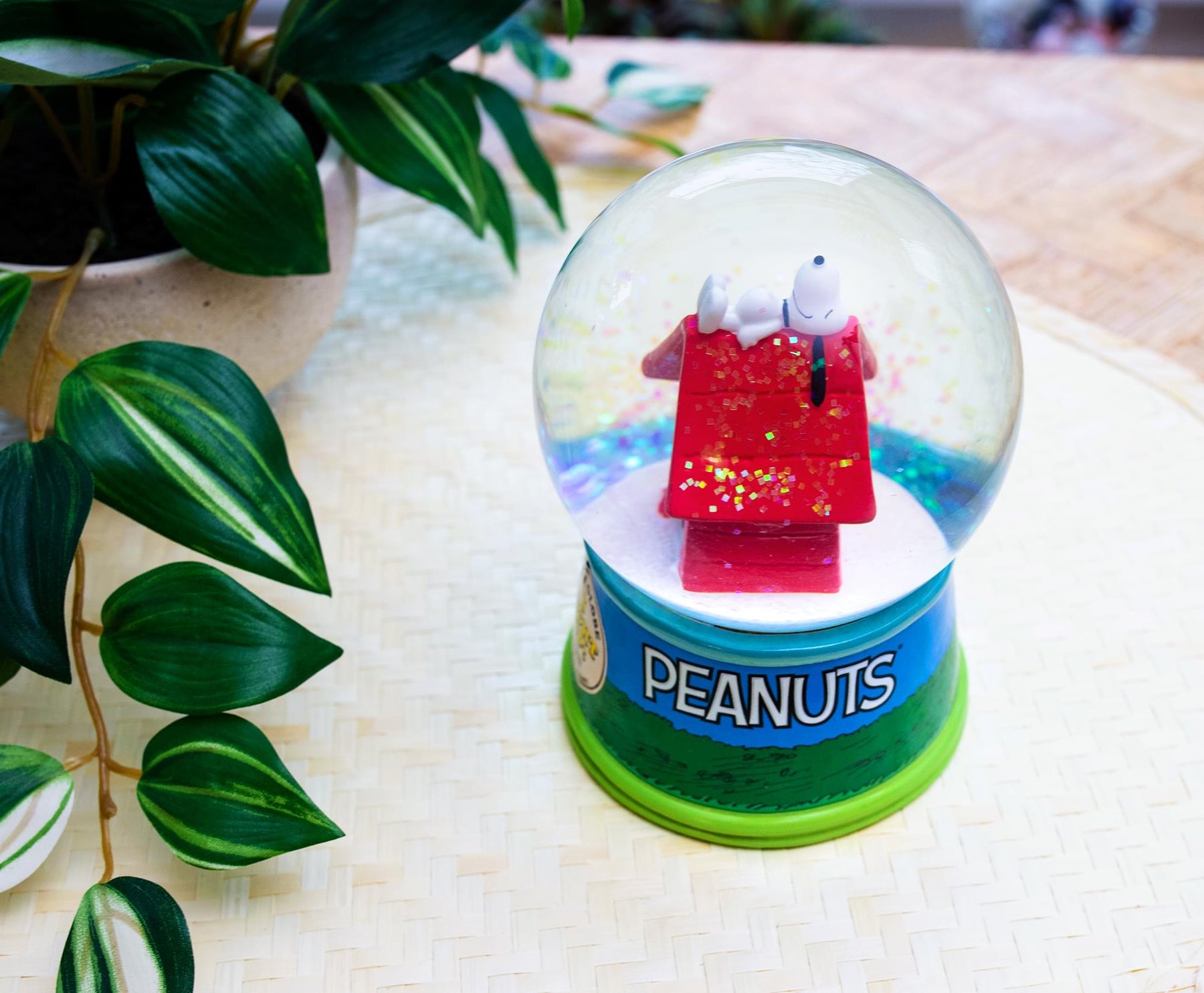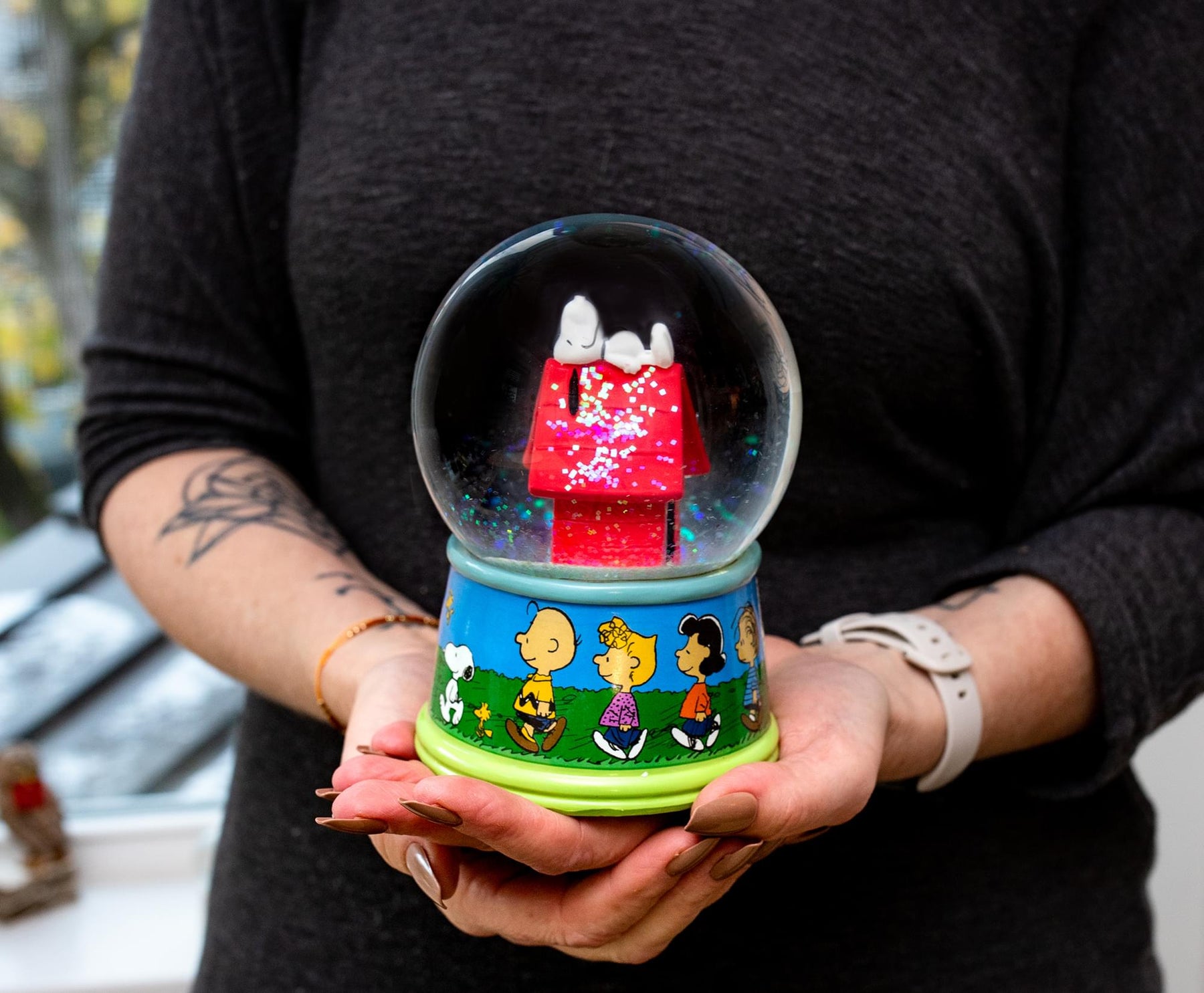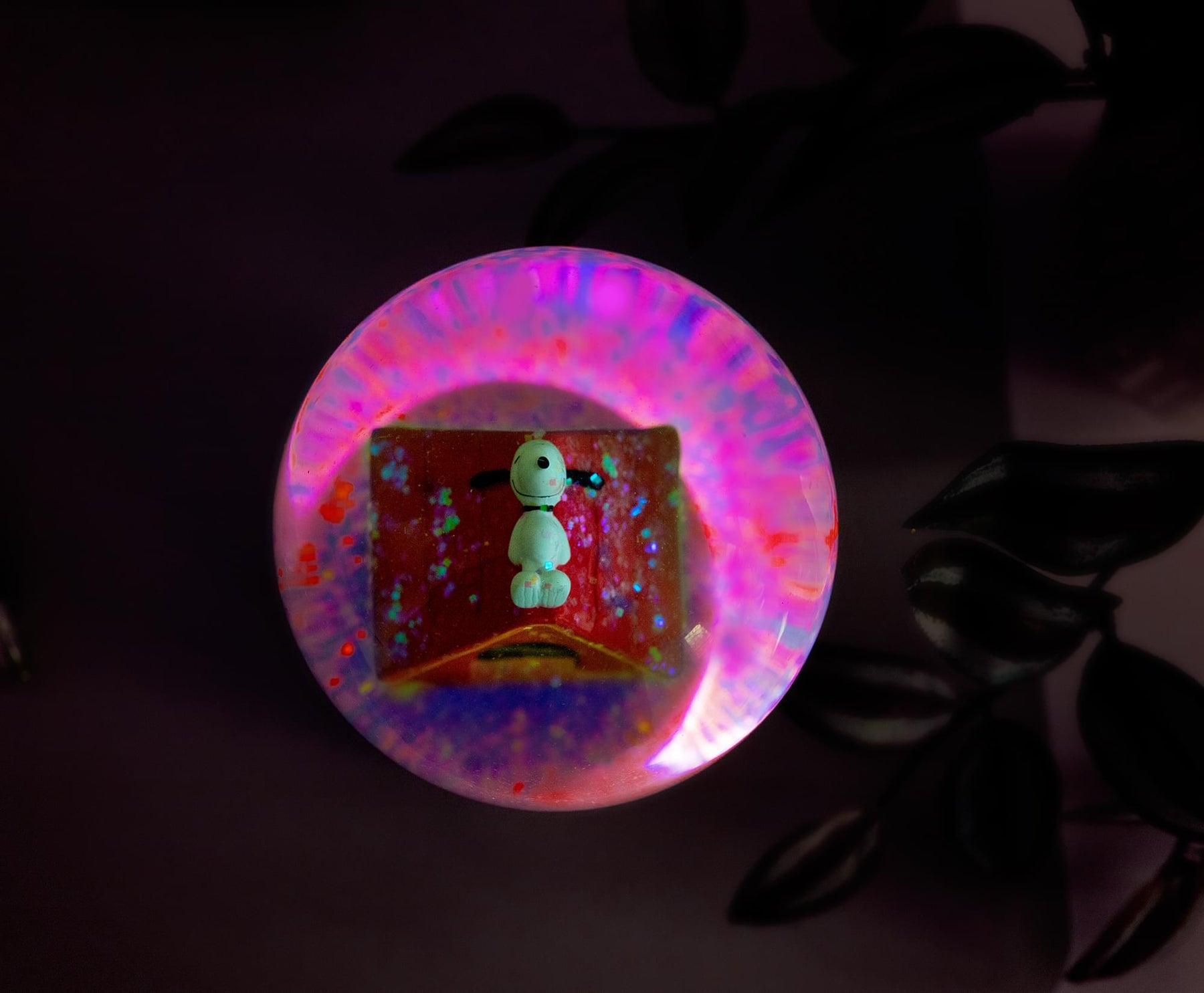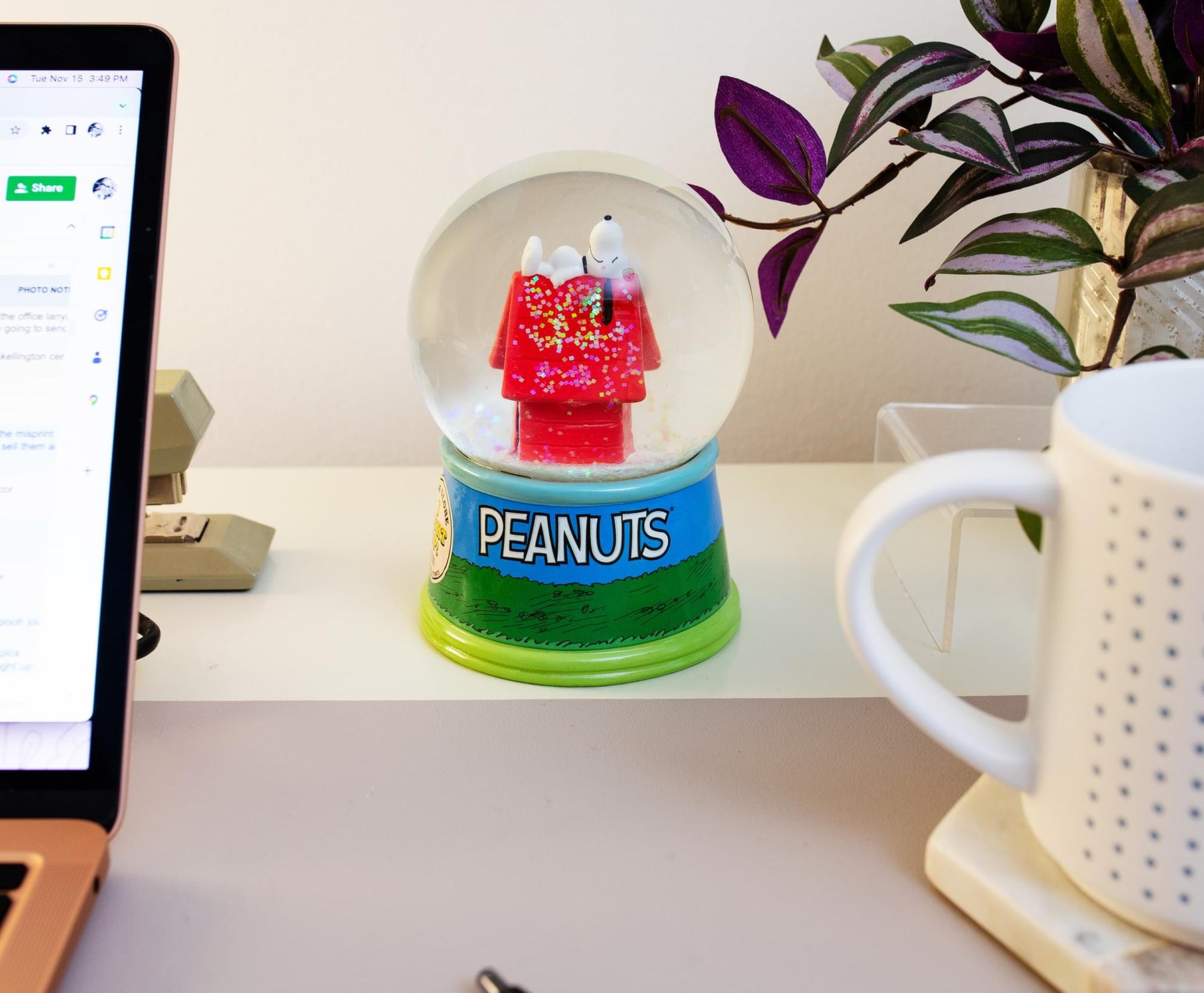 Peanuts Snoopy Group Walk Light-Up Snow Globe | 6 Inches Tall
GOOD GRIEF: Take a stroll down memory lane next to your favorite pals with this collectible snow globe inspired by the classic Peanuts comic strip. Snoopy and all his friends are here for a trip around town.
IS THAT JOE COOL?: A boy's best friend is his dog, and for Charlie Brown, that's his loveable beagle Snoopy, seen here napping on his doghouse. The base features a wrap-around design of your favorite Peanuts pals out for a pleasant walk.
PAWS TO REFLECT: The snow globe is crafted from heavy duty glass that comes filled with liquid and glittery snow. You can enjoy hanging out with the whole gang, even in the dark. Operates via two LR44 button cell batteries (included).
IMPRESS THE LITTLE RED-HAIRED GIRL: This snow globe measures 6 inches tall, including the base. It's not only perfect for collecting but can also be displayed on your desk, home bookshelf, or inside your doghouse.
OFFICIAL PEANUTS COLLECTIBLE: Enjoy timeless childhood adventures with this officially licensed snow globe from the classic Peanuts. Makes a precious memento for Santa, the Red Baron or even the Great Pumpkin (if he ever shows up).
LEARN FROM YESTERDAY, LIVE FOR TODAY, LOOK TO TOMORROW, REST THIS AFTERNOON
Your childhood friends will always be near with this snow globe inspired by Charles Shultz' classic comic Peanuts. Although it first began as a weekly comic strip in newspapers all the way back in 1950, the Peanuts characters have continued to live on, showing up in video games, animated specials, cartoon specials, and even a feature film.
Generations have grown up following the adventures of Charlie Brown, Lucy, Linus, Peppermint Patty and all the rest of the gang. But you can't talk about Peanuts without mentioning Charlie Brown's best friend, his faithful canine companion, the one and only Snoopy.
HAPPINESS IS A WARM PUPPY
Now that imaginative mutt, who loves to sleep on top of his doghouse, can take a place of honor in your space with this precious snow globe keepsake.
Parading around the base, you'll find all the kids you've grown to know and love. This glitter-filled snow globe even lights up to put a spotlight on these timeless characters. Wherever you call home, this nostalgic memento will make you feel like a kid again.
Make the ordinary extraordinary with this officially licensed home decor collectible from Peanuts.