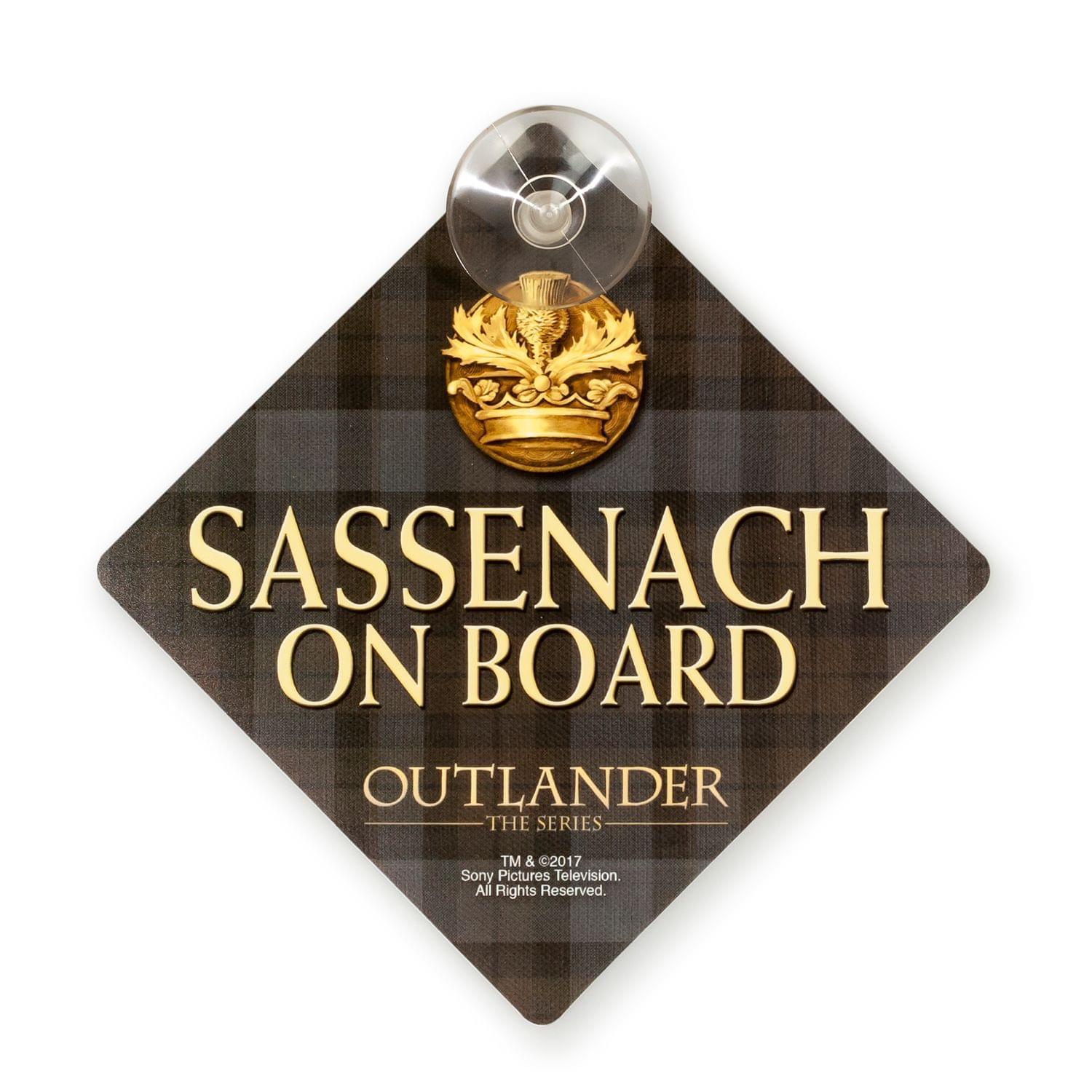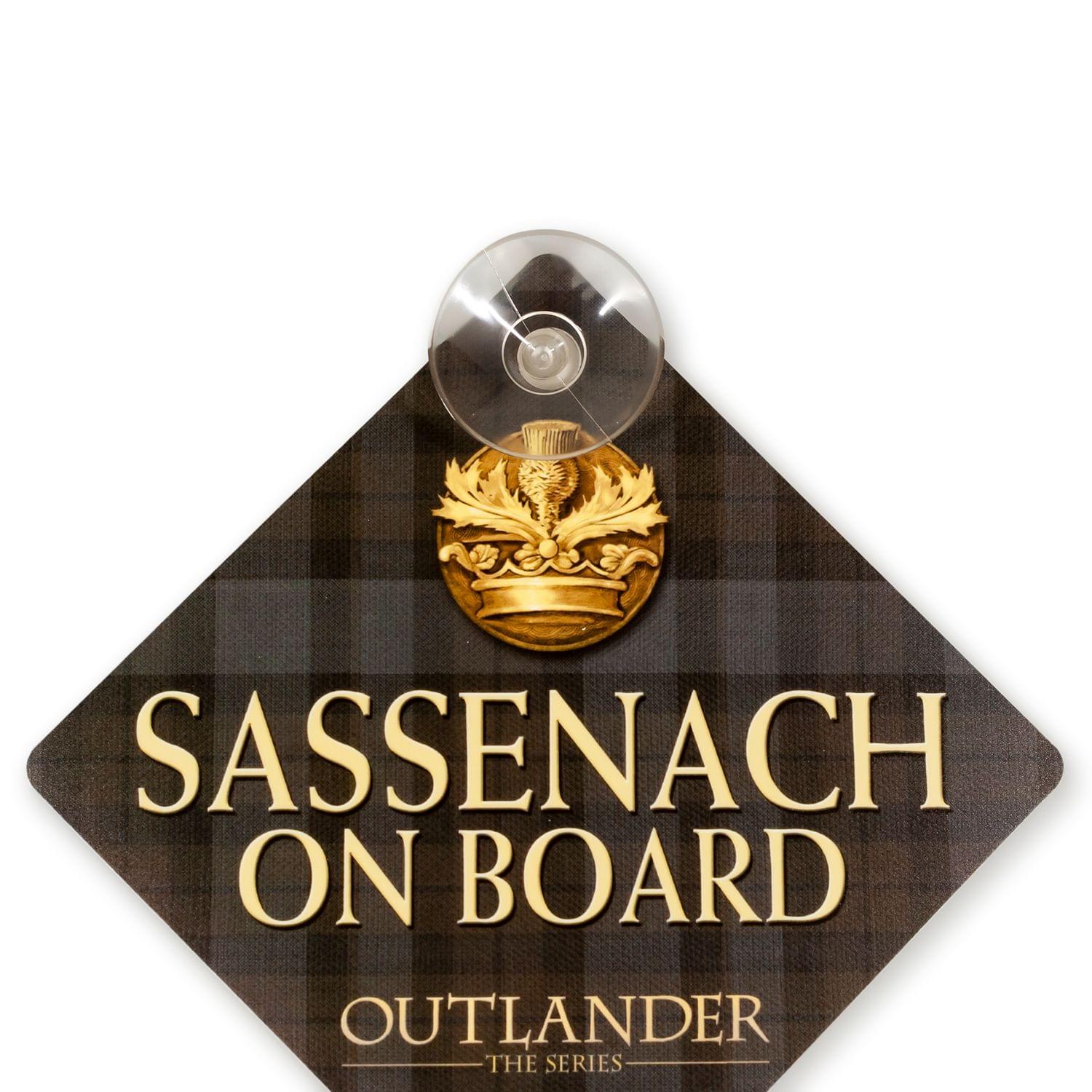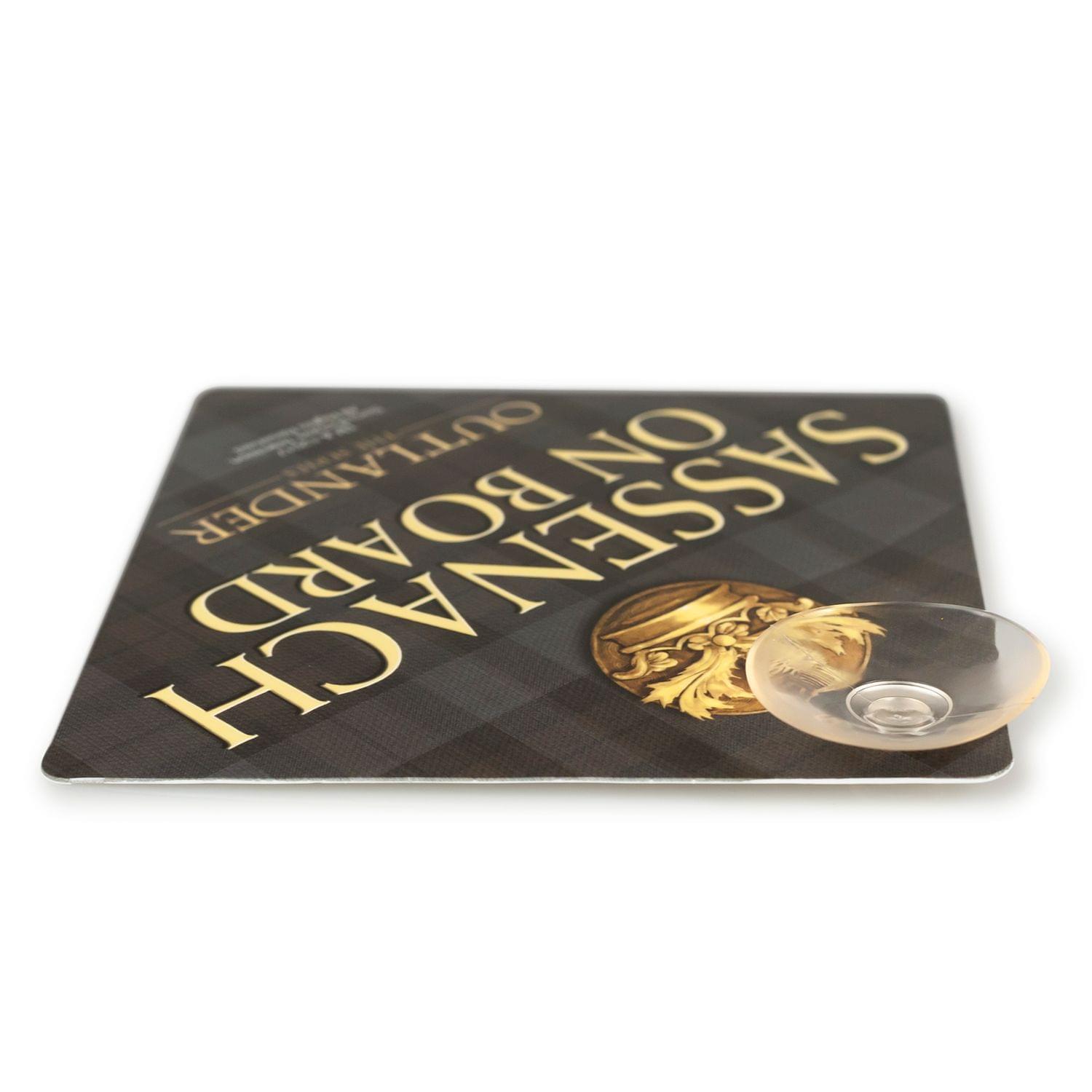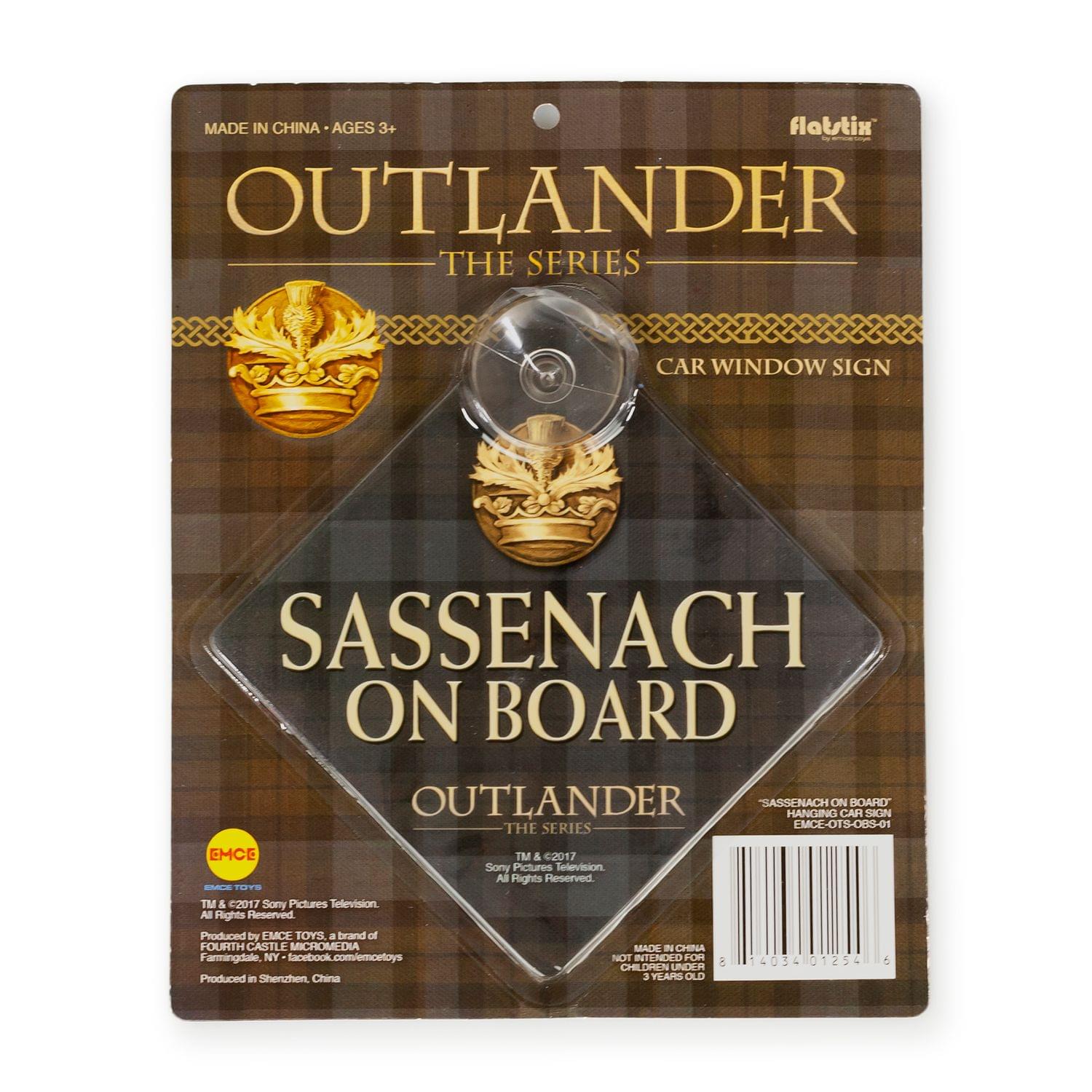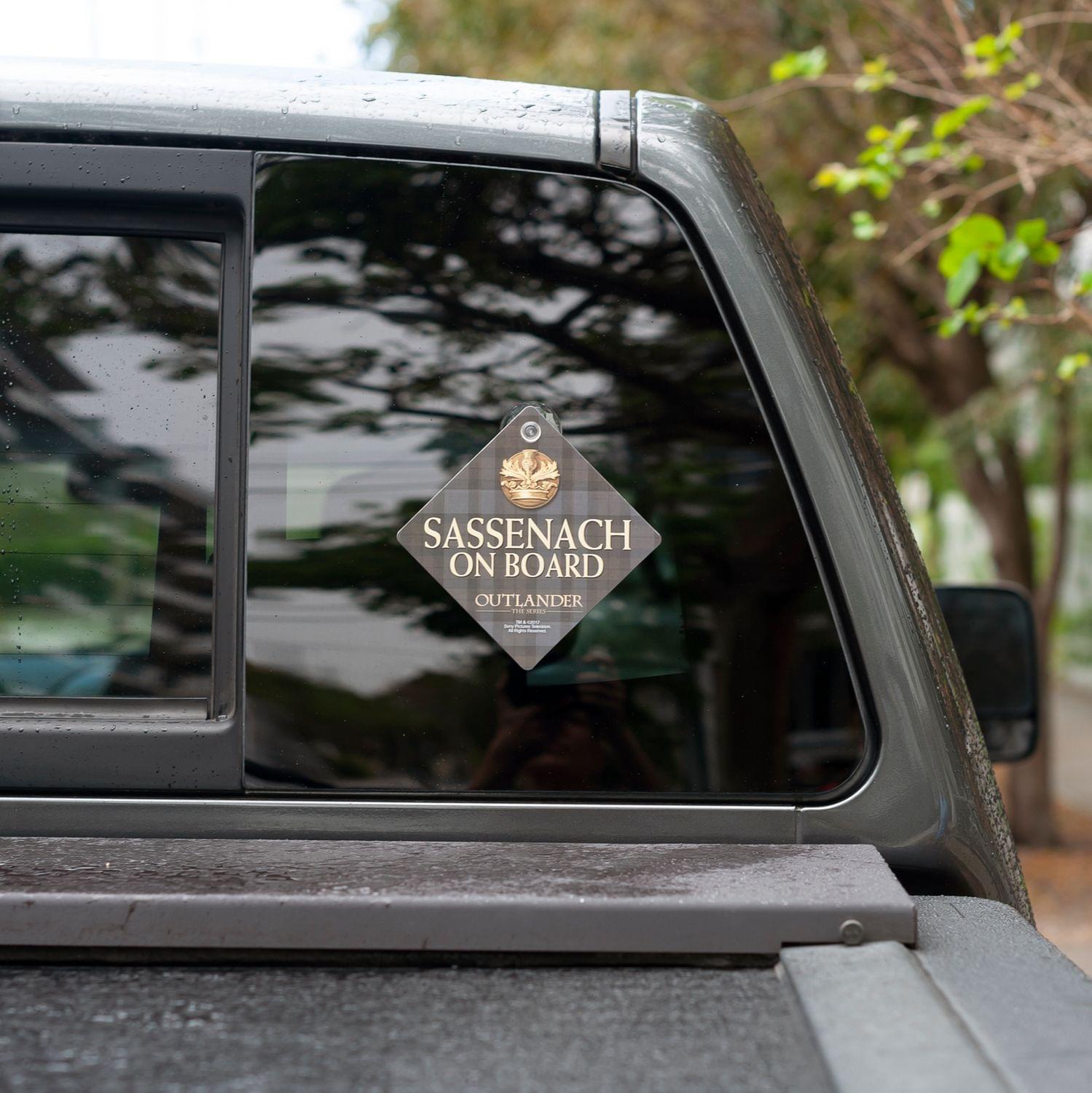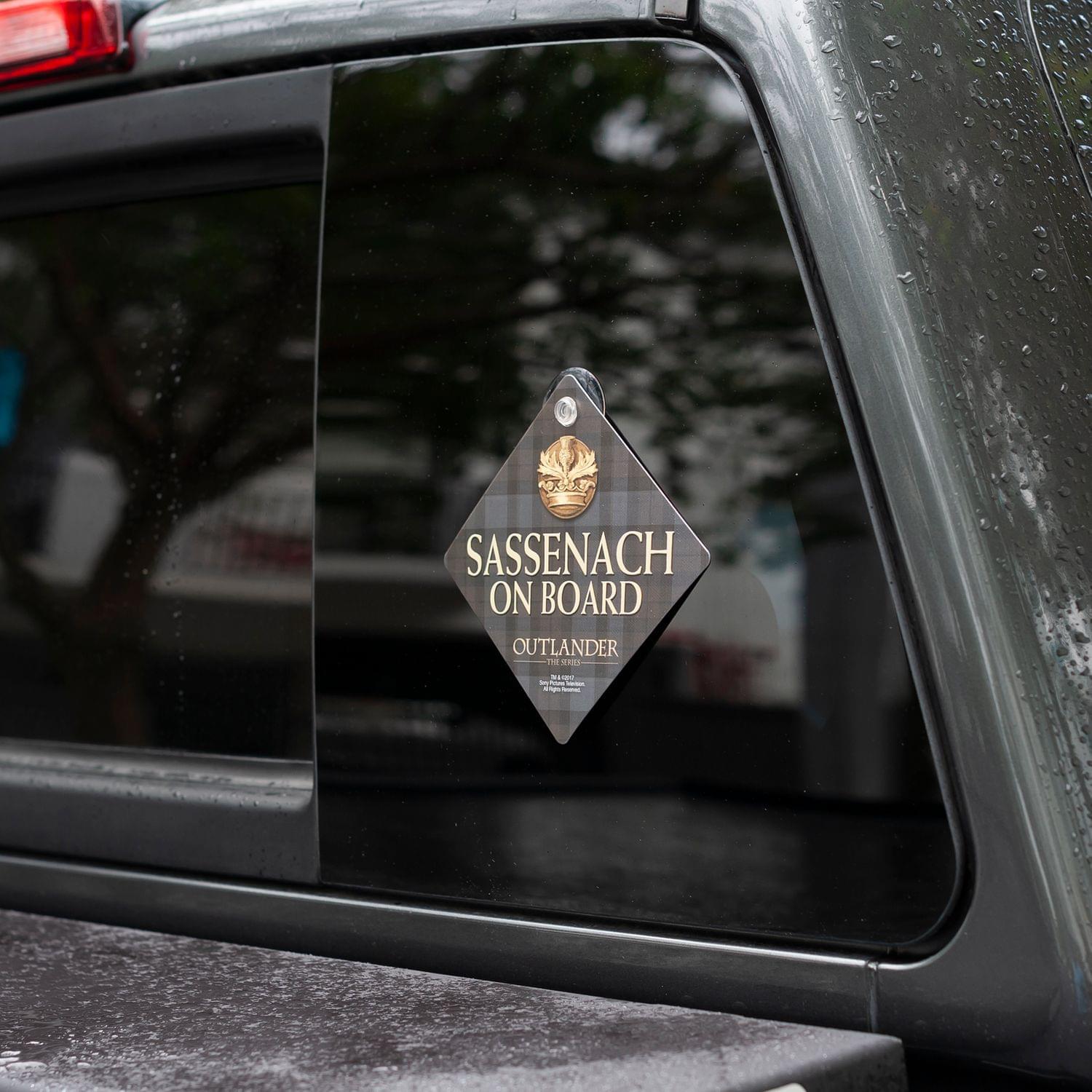 Outlander Sassenach Car Window Sign | Official Outlander Decorative Collectible
OUTLANDER ON BOARD: Sassenach is a term used to describe foreigners and who could be more foreign than a visitor from the future? Ally yourself with the Outlander protagonist, Claire Randall, by hanging this Sassenach On Board sign in your car window!
FROM INSULT TO AFFECTION: Claire Randall is given her Gaelic nickname, Sassenach by those native to the timeline in the series. Originally intended to be an insult, Claire and fans of the series now use it as a term of affection and solidarity!
RATED TO STAND THE TEST OF TIME: Crafted from durable plastic, this Sassenach sign measures 5.25 inches in a square shape. Hang this sign from your mirrors, window or in your car to showcase your fandom for this amazing Starz series!
FUN FOR TRAVEL: If you're constantly on the road, hanging this Sassenach car window sign in your vehicle is a fun insider way to say that you're simply not from around here! Great for traveling fans of the Outlander series!
OFFICIAL OUTLANDER COLLECTIBLE: For fans and collectors of this 18th century epic, this collectible sign is officially licensed and a wonderful way to complete your Outlander memorabilia collection!
A TERM OF ENDEARMENT
In Outlander, Claire Randall passes through time and finds herself in 18th century Scotland. There she struggles to find her footings amongst those native to that timeline. She's called all sorts of unkind names from a prostitute to a witch. She is also called Sassenach, which means outsider or foreigner, particularly one of British origins. As Claire develops her relationship with Jamie Fraser, he too calls her Sassenach however, he does so as a sort of term of endearment showing affection for Claire. Now acting as a label for fans of the series Outlander, this Sassenach term has been crafted into this sign to hang in your car. Let everyone know you are a true Outlander fan!
SHOW YOUR OUTLANDER PRIDE
Printed on a hard plastic square, this Outlander sigil is designed to showcase your devotion to this time-traveling epic tale. Equipped with a convenient suction cup, this sign is perfect for hanging in your car, windows, mirrors, or any flat surface! As an officially licensed piece of Outlander collectibles, this sign is a must-have for fans and fanatics of the series. Whether you have a crush on Jamie Fraser or are rooting for the demise of Black Jack Randall, this Outlander sign needs to be in your collection! Grab one for yourself and gift one to your favorite Outlander fan today!