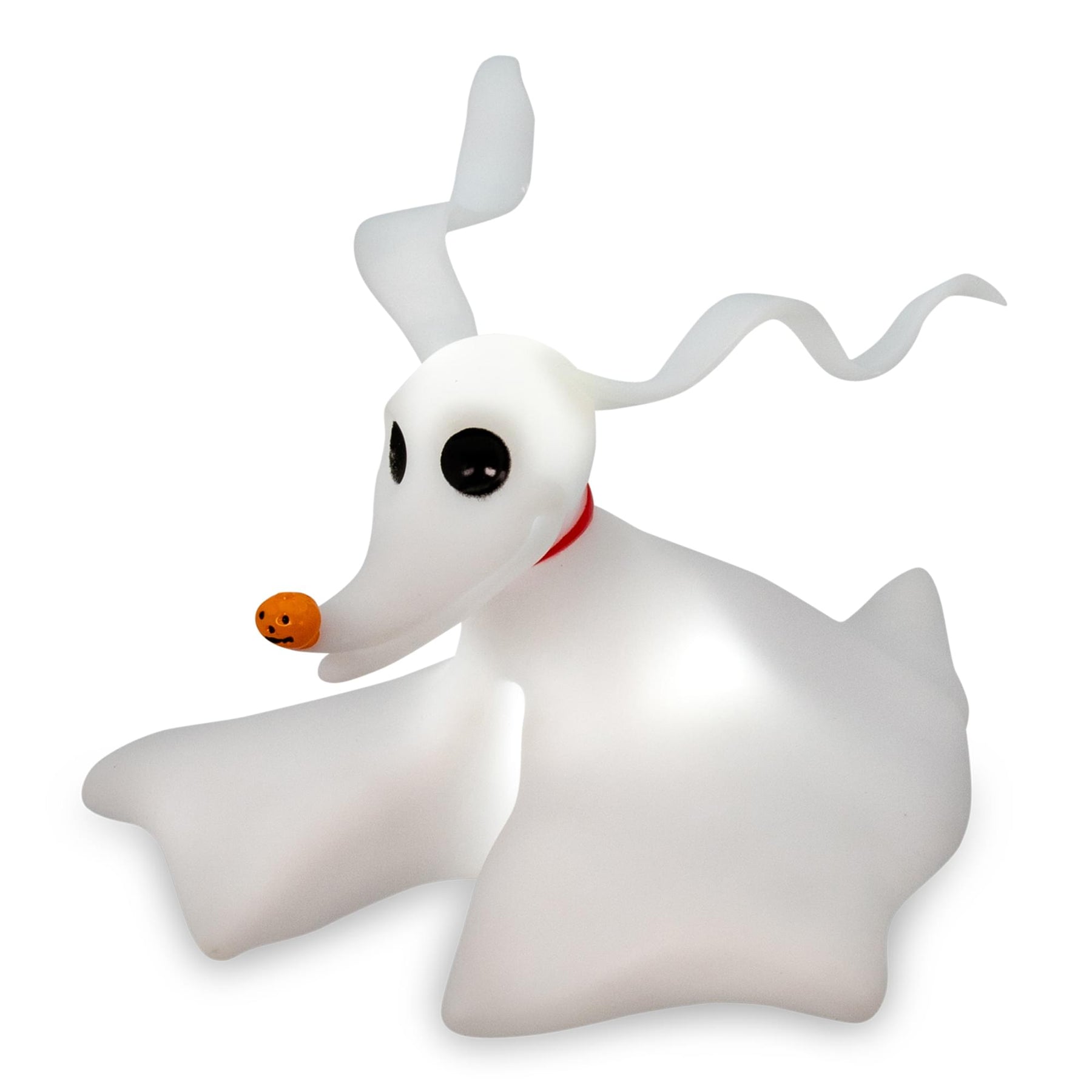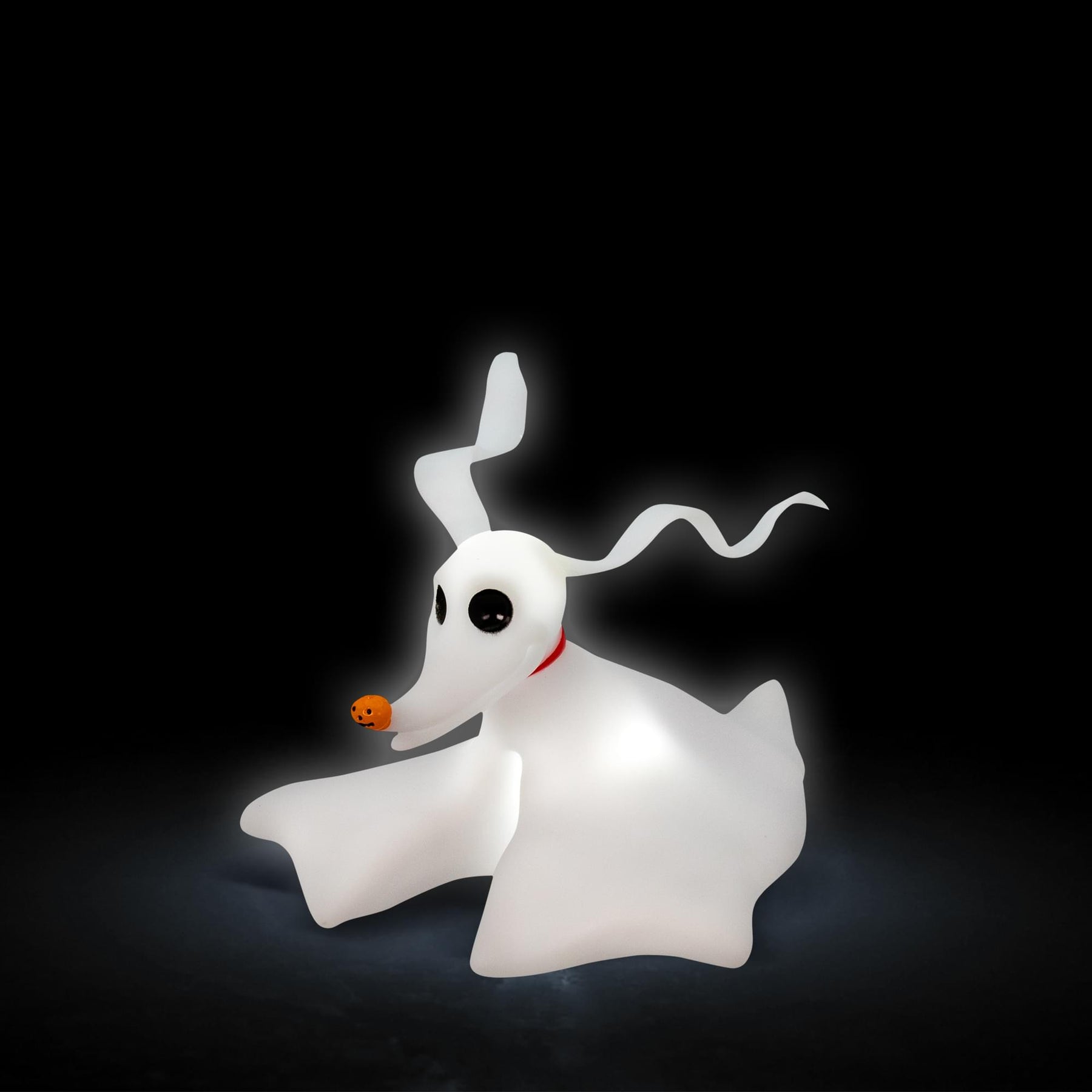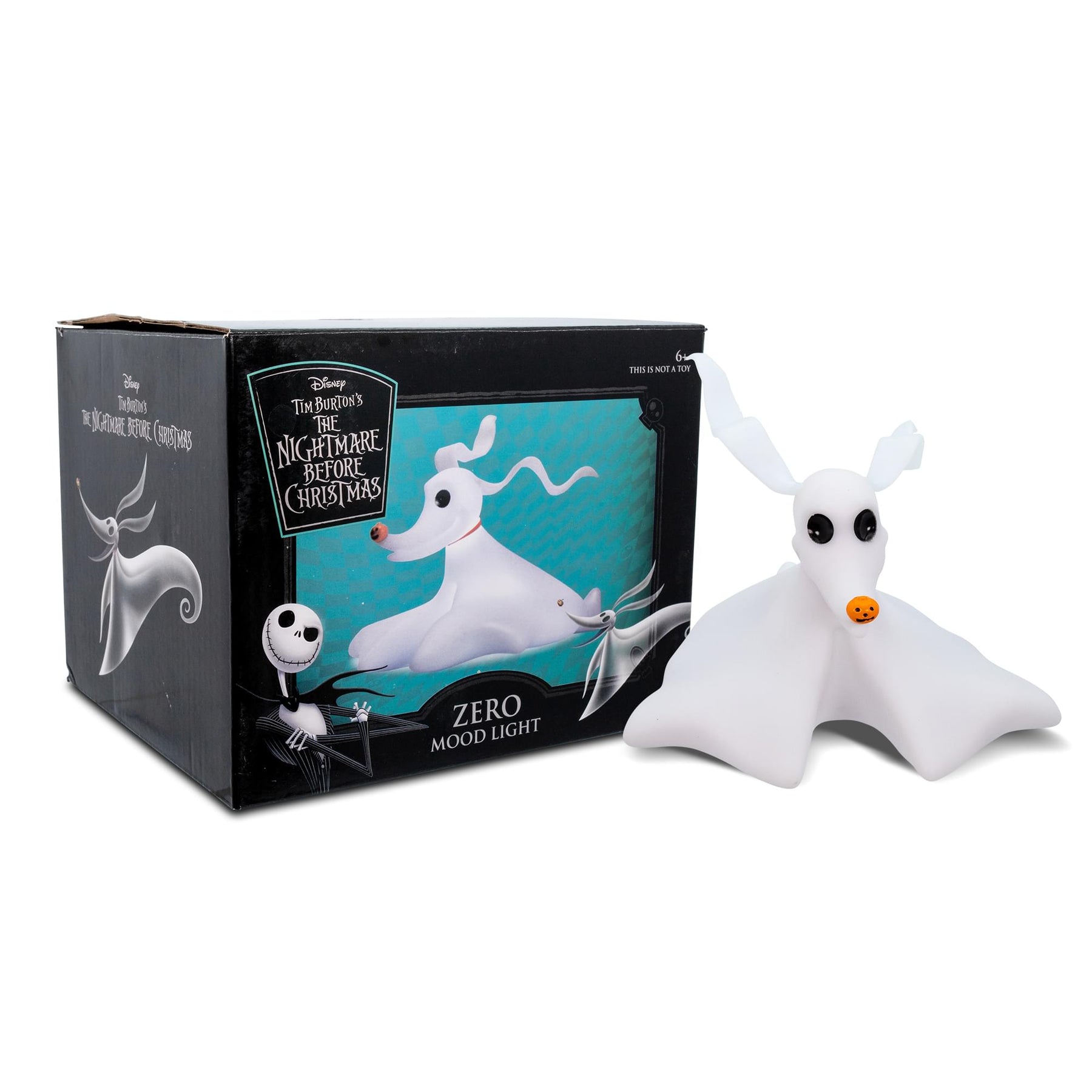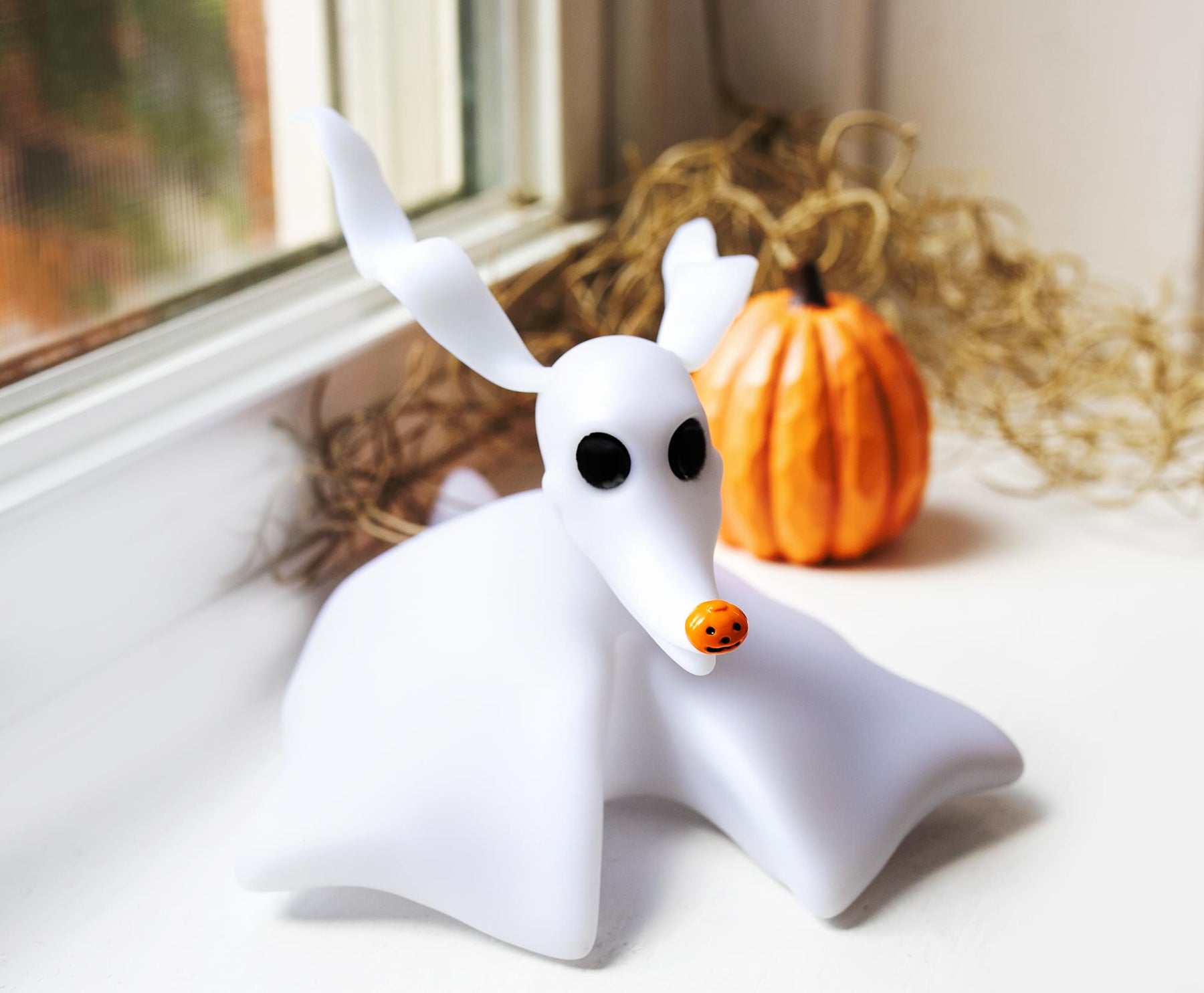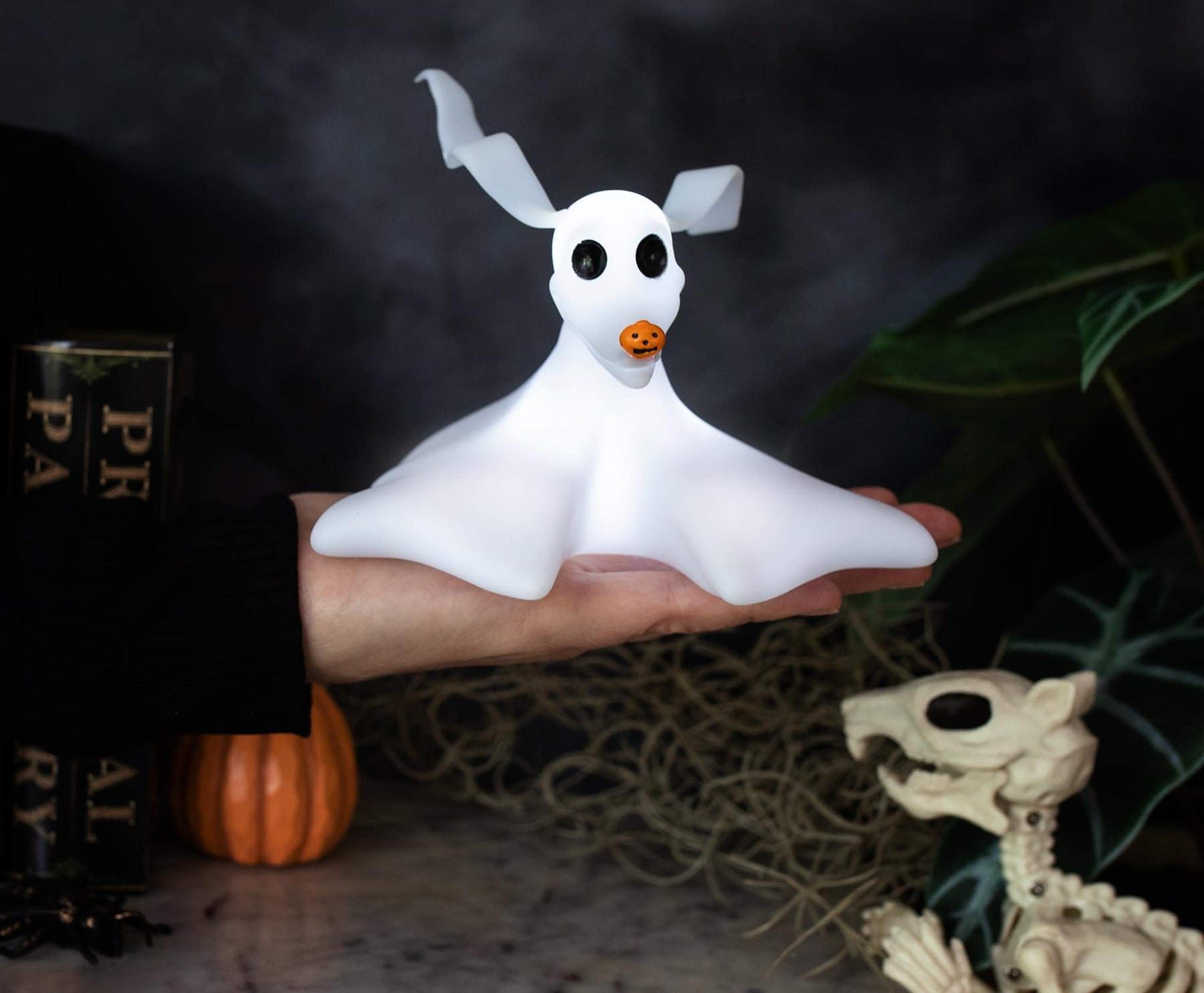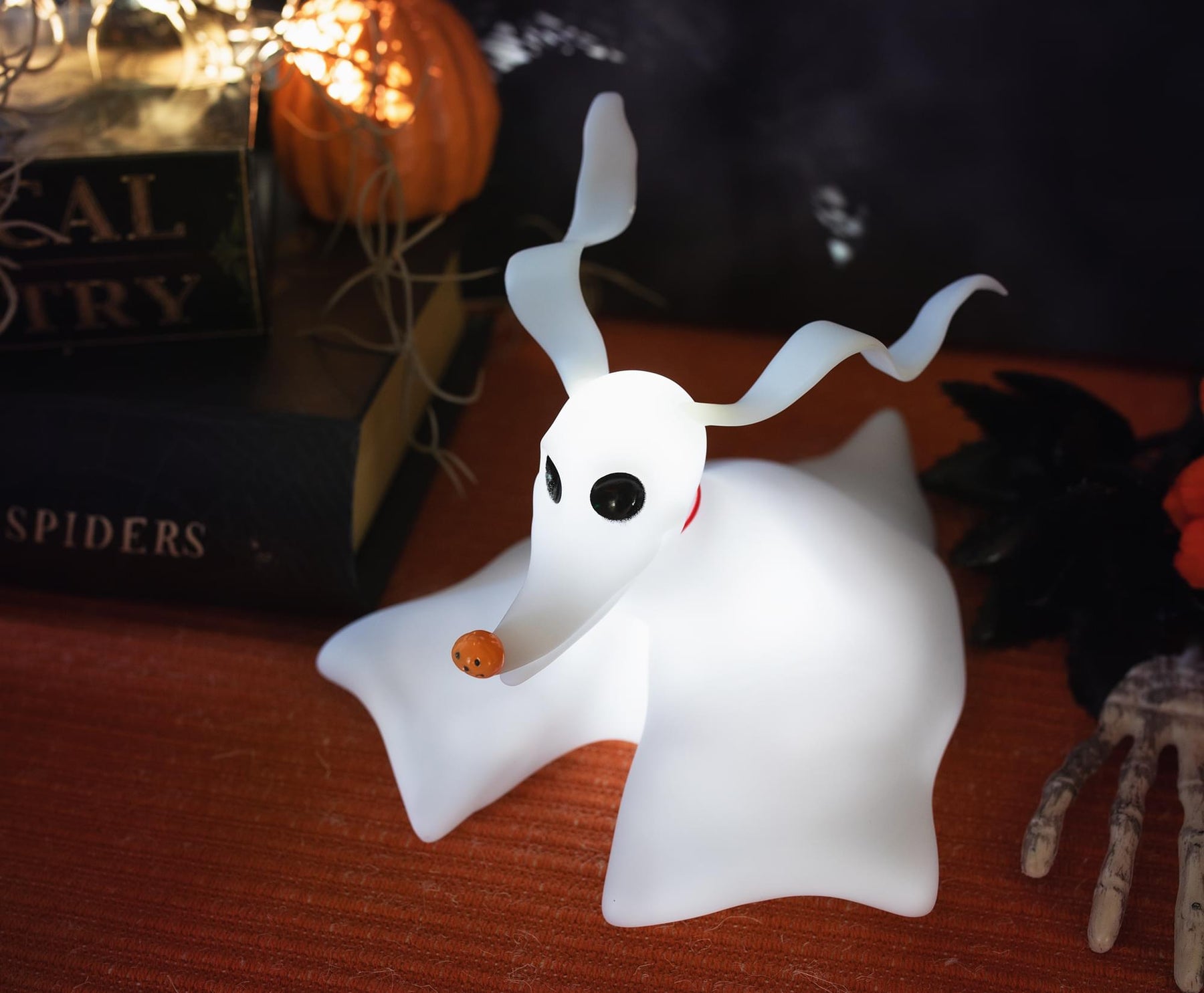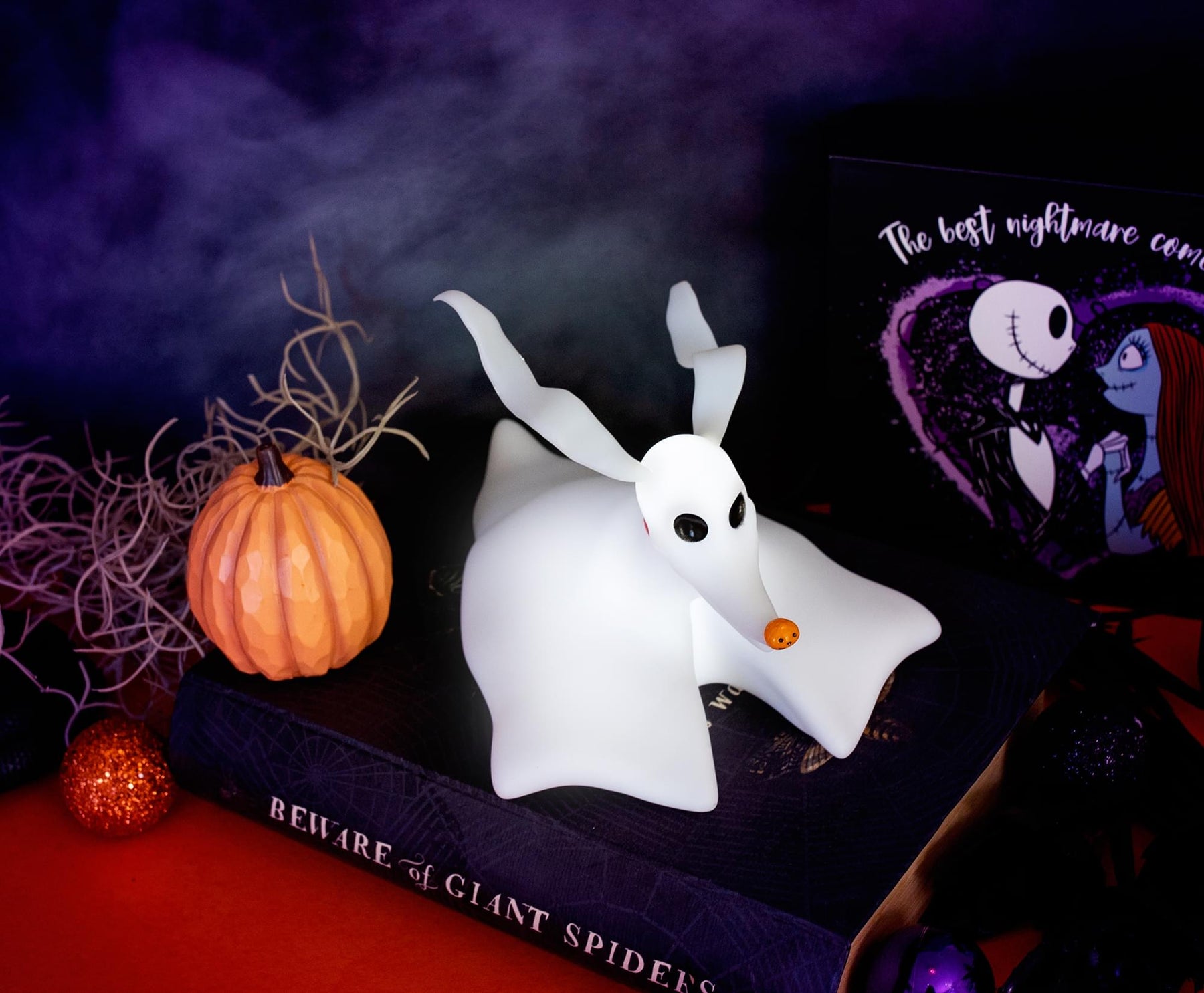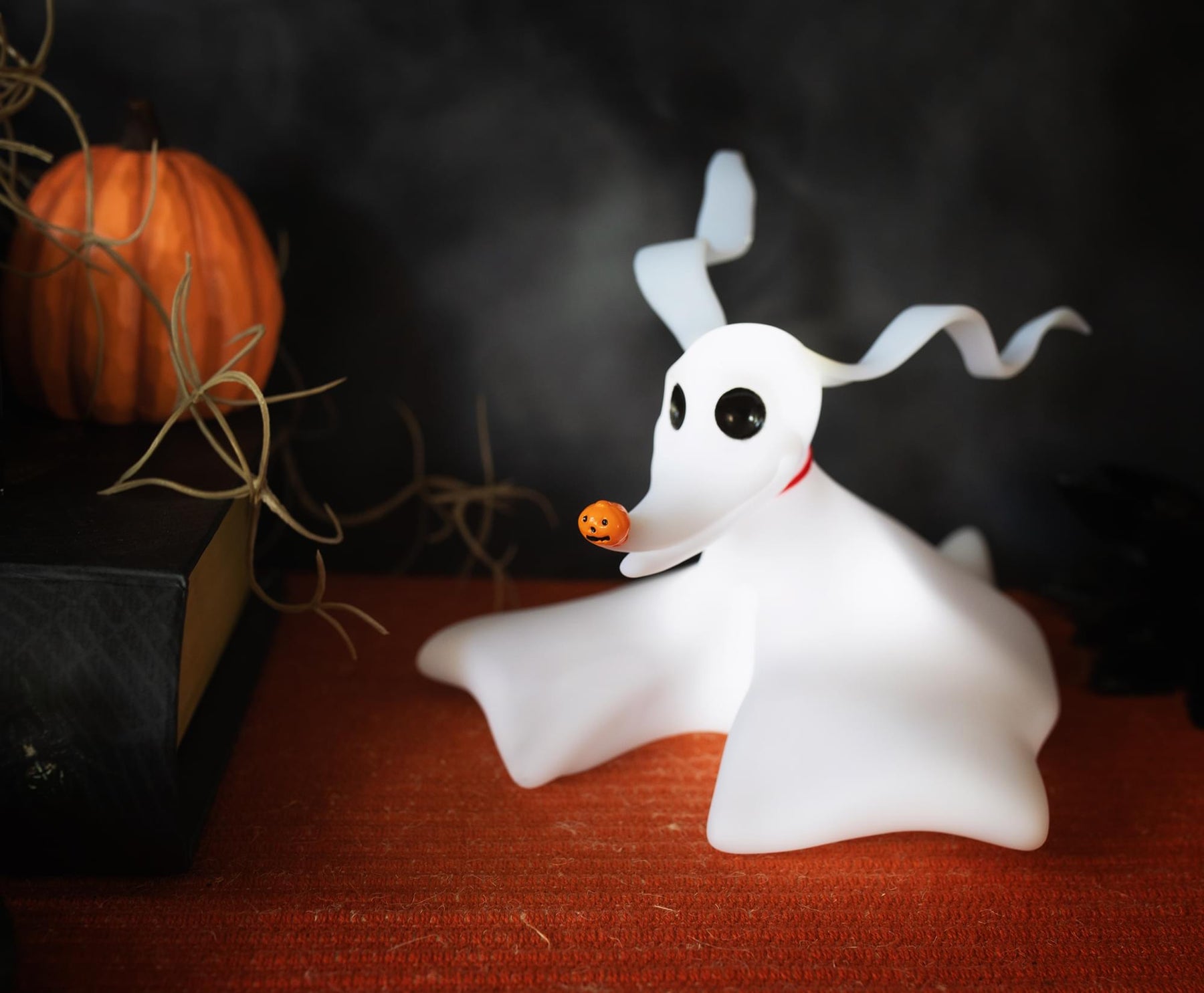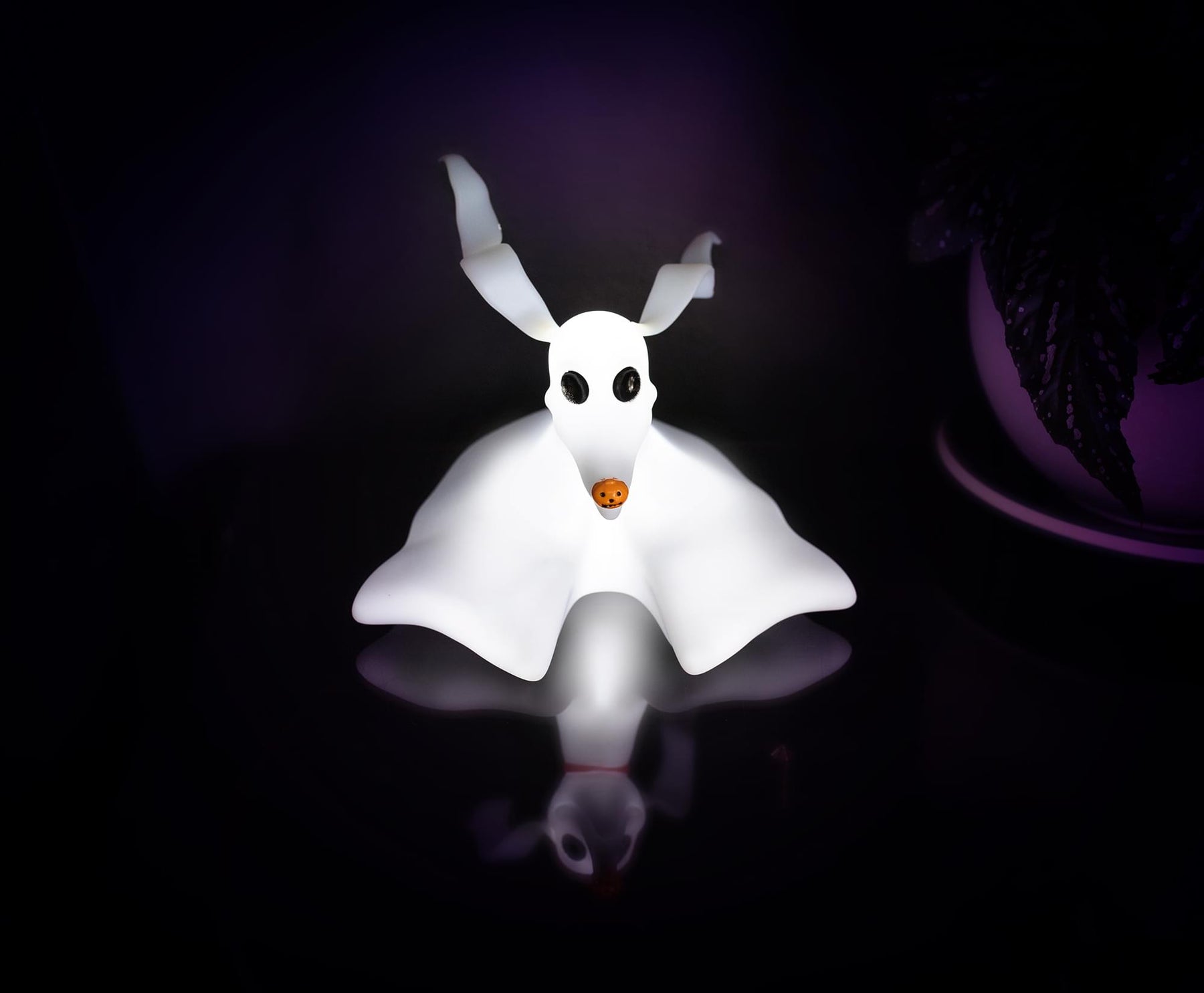 Disney Nightmare Before Christmas Zero Figural LED Mood Light | 8 Inches Tall
CHASE AWAY THE DARKNESS: Allow your ghostly companion Zero to light the way back to your crypt with this mood light. Zero's whole body illuminates in a soft glow to protect your from any lurking monsters.
YOUR PERSONAL GHOST GUIDE: Never get lost in darkness with this mood light shaped like everyone's favorite undead dog, Zero. Let the pumpkin-nosed canine from Tim Burton's The Nightmare Before Christmas lead the way.
CASTS A HAUNTING GLOW: Powerful display operates via the included 3x LR44 button cell batteries, so he's ready to shine out of the box. The energy-efficient LED bulb lasts for years of nightmarish adventures.
GETS YOU THROUGH THE NIGHT: Here to haunt your space is the friendly ghost dog. The 15-minute auto-shutoff feature makes it a great night light for keeping away the Oogie Boogies. Measures approximately 6 x 6 x 7 inches.
OFFICIAL DISNEY COLLECTIBLE: Floating all the way from Halloween Town is this officially licensed Zero Figural Mood Light inspired by Tim Burton's The Nightmare Before Christmas. Sure to light up the faces of fans ages 6+ and up.
ENJOY THE SPOOKY SIDE OF LIFE
This haunting Zero Figural Mood Light from Tim Burton's The Nightmare Before Christmas proves that dogs really are man's best friend. Or...skeletal zombie's best friend?
Anyhow, Jack Skellington's ghostly canine companion is here to light up your tomb, whether that's a bookshelf, an office, a desk, or a nightstand in your bedroom crypt — an ideal choice since he comes with a 15-minute auto-shutoff feature to save batteries once you're asleep.
Plus, when this Zero mood lamp isn't lit up, he's an adorable little collectible figure who'd make an excellent gift for a birthday party or holiday gathering.
What better to light your way than this officially licensed Disney collectible?
Read All About It on Our Blog
Trending Geek