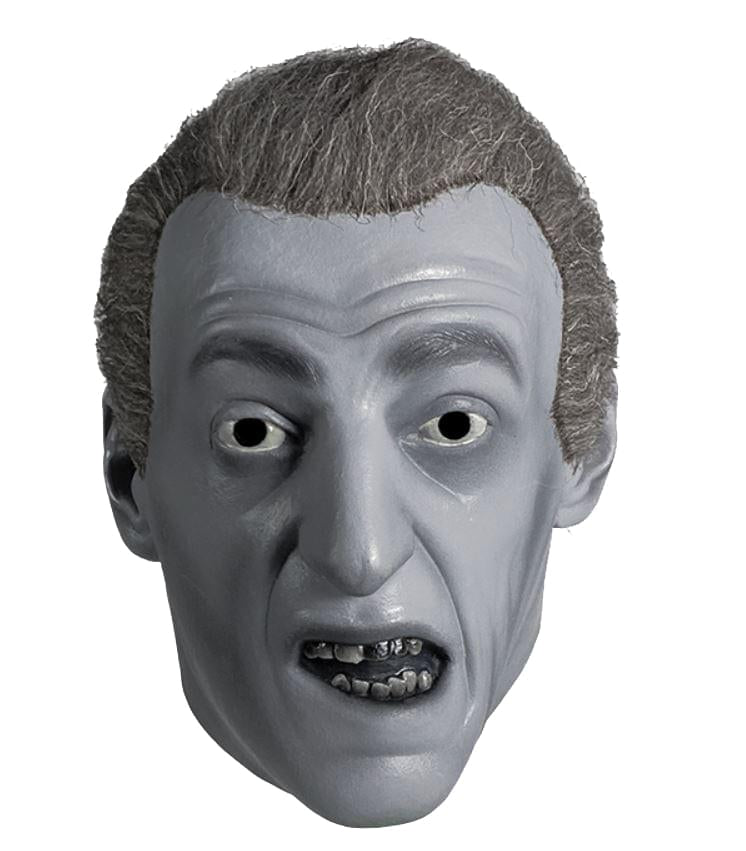 Night of the Living Dead Graveyard Ghoul Adult Latex Mask
THEY ARE COMING TO GET YOU, BARBARA! From the zombie classic Night of the Living Dead, it's the Graveyard Ghoul mask!
QUALITY CONSTRUCTION: Latex. One size fits most teens and adults.
DRESS-UP FUN: Order your Graveyard Ghoul Mask today and stalk the cemetery for candy this Halloween.
Trick or Treat Studios is proud to present the Official Graveyard Ghoul Mask from George A Romero's Classic Zombie film, Night of the Living Dead! As the first zombie in this classic film to stumble on screen the Graveyard Ghoul played by Bill Hinzman is the quintessential zombie mask for any zombie collection. Johnny was right ... they are coming to get you, Barbara! Sculpted by Conor Deless.