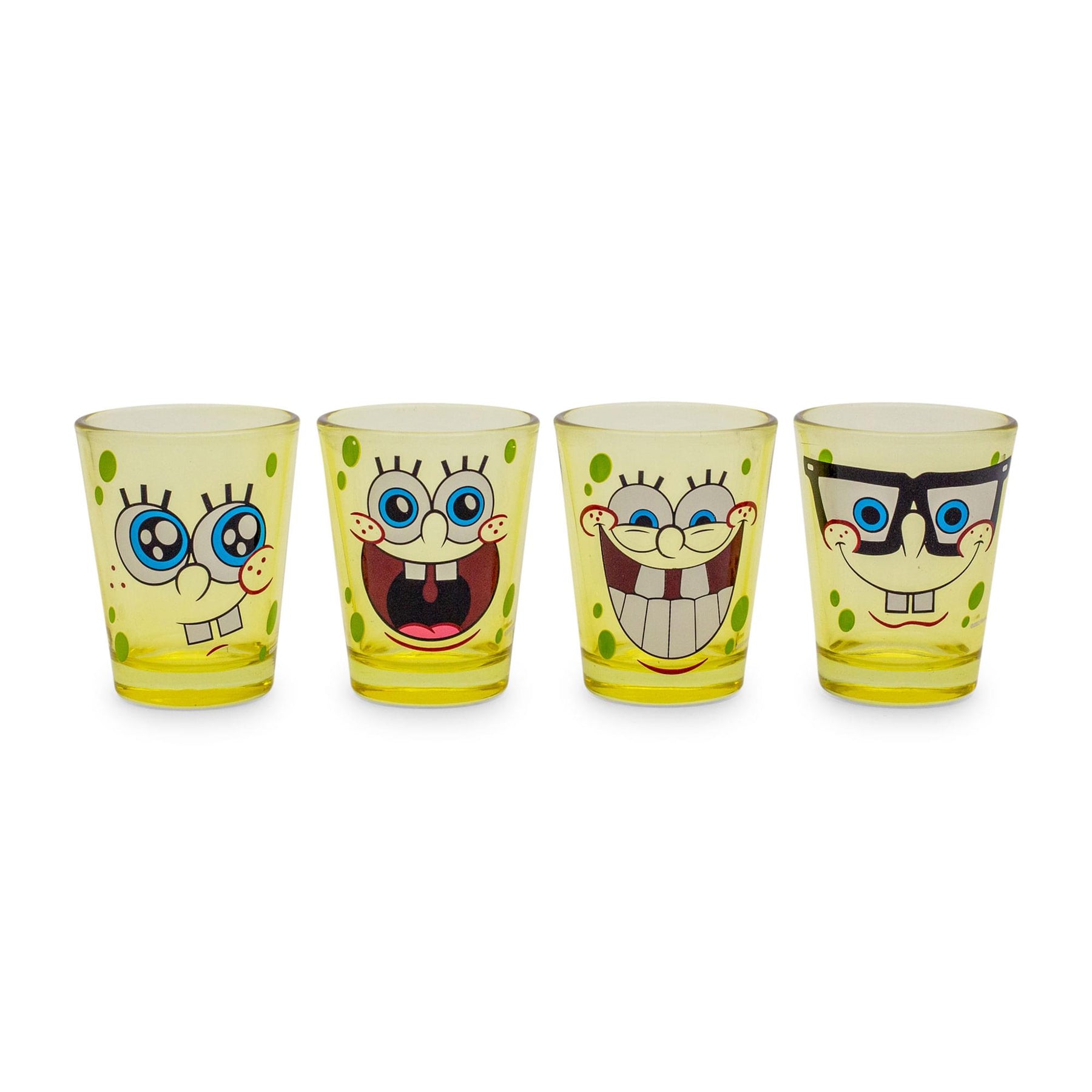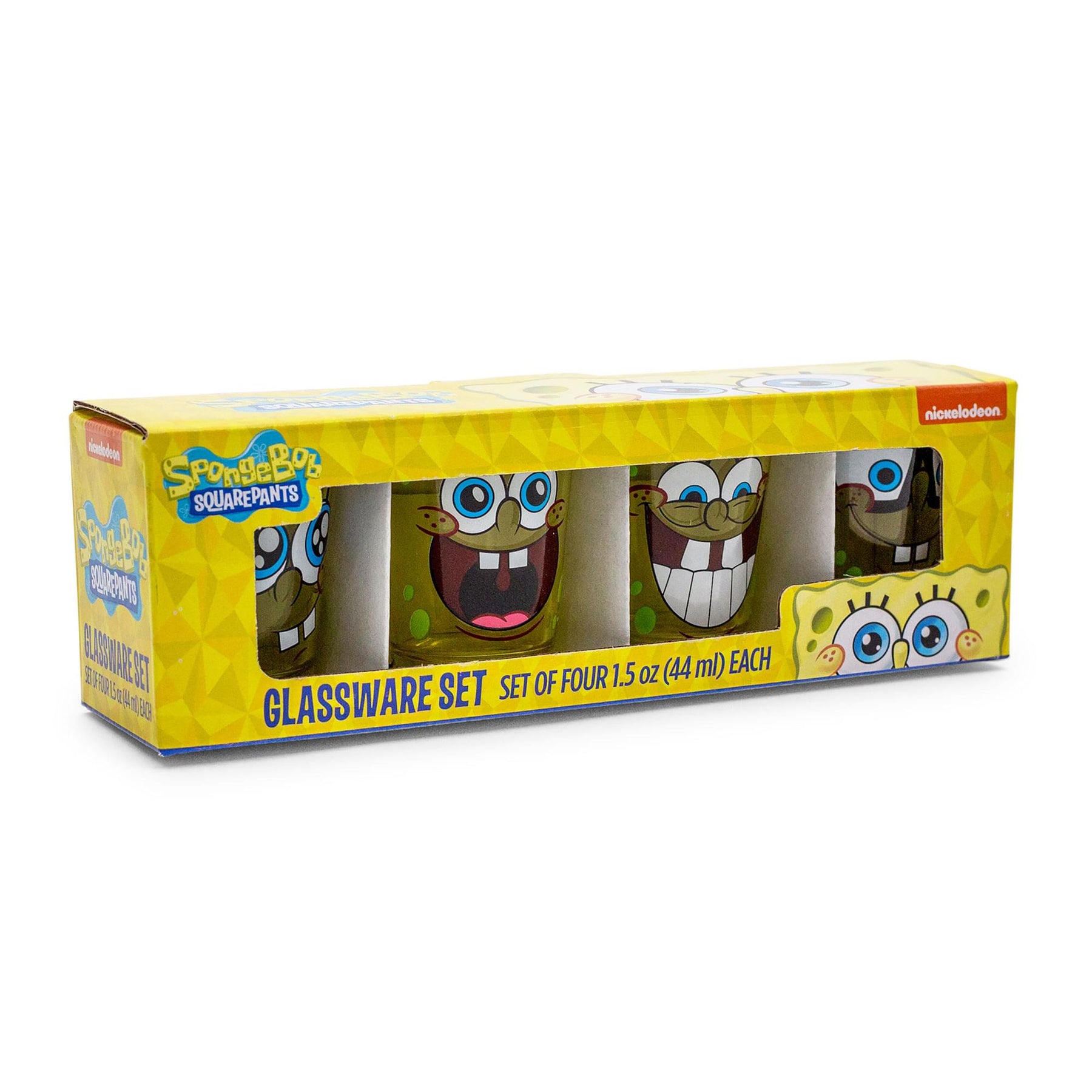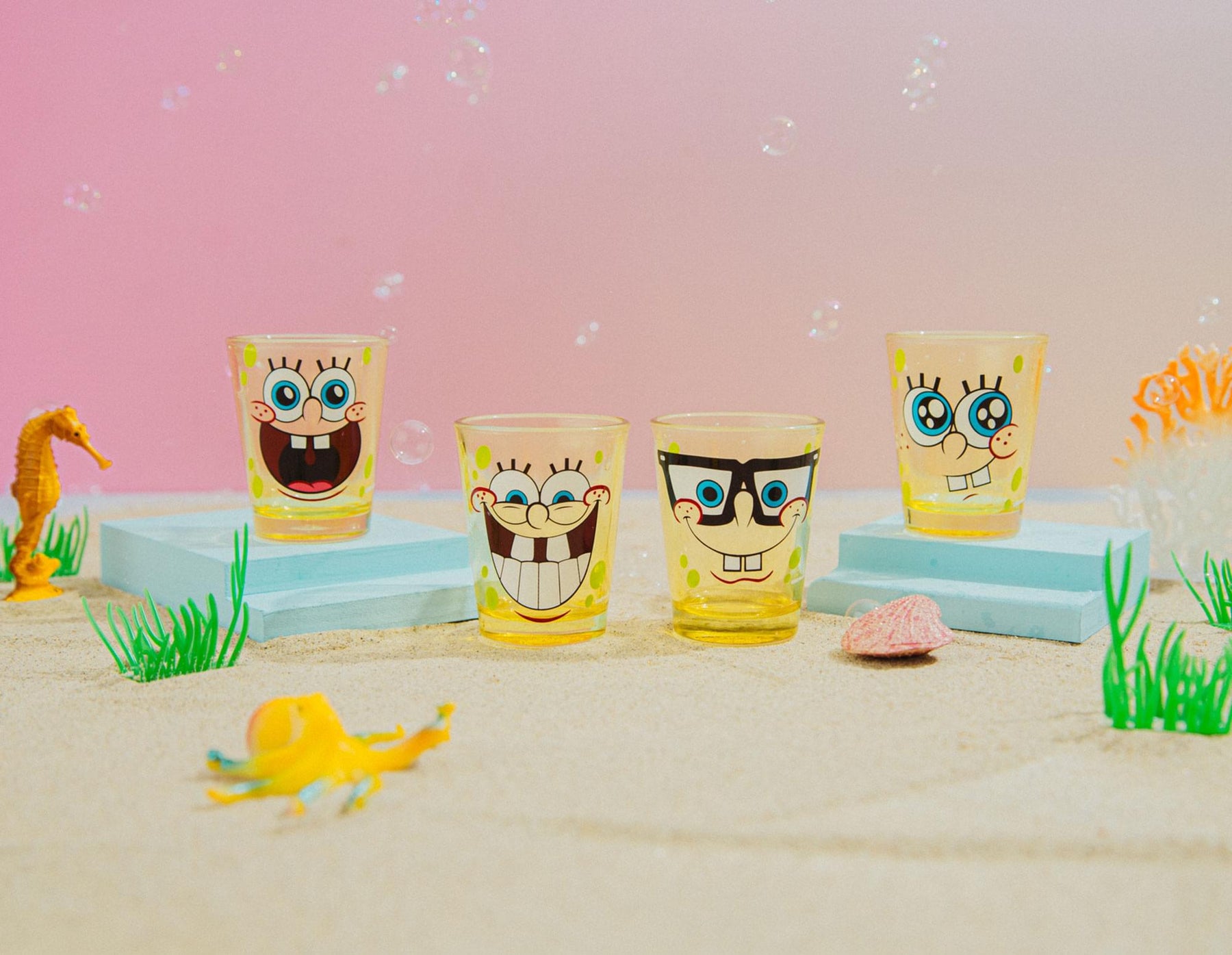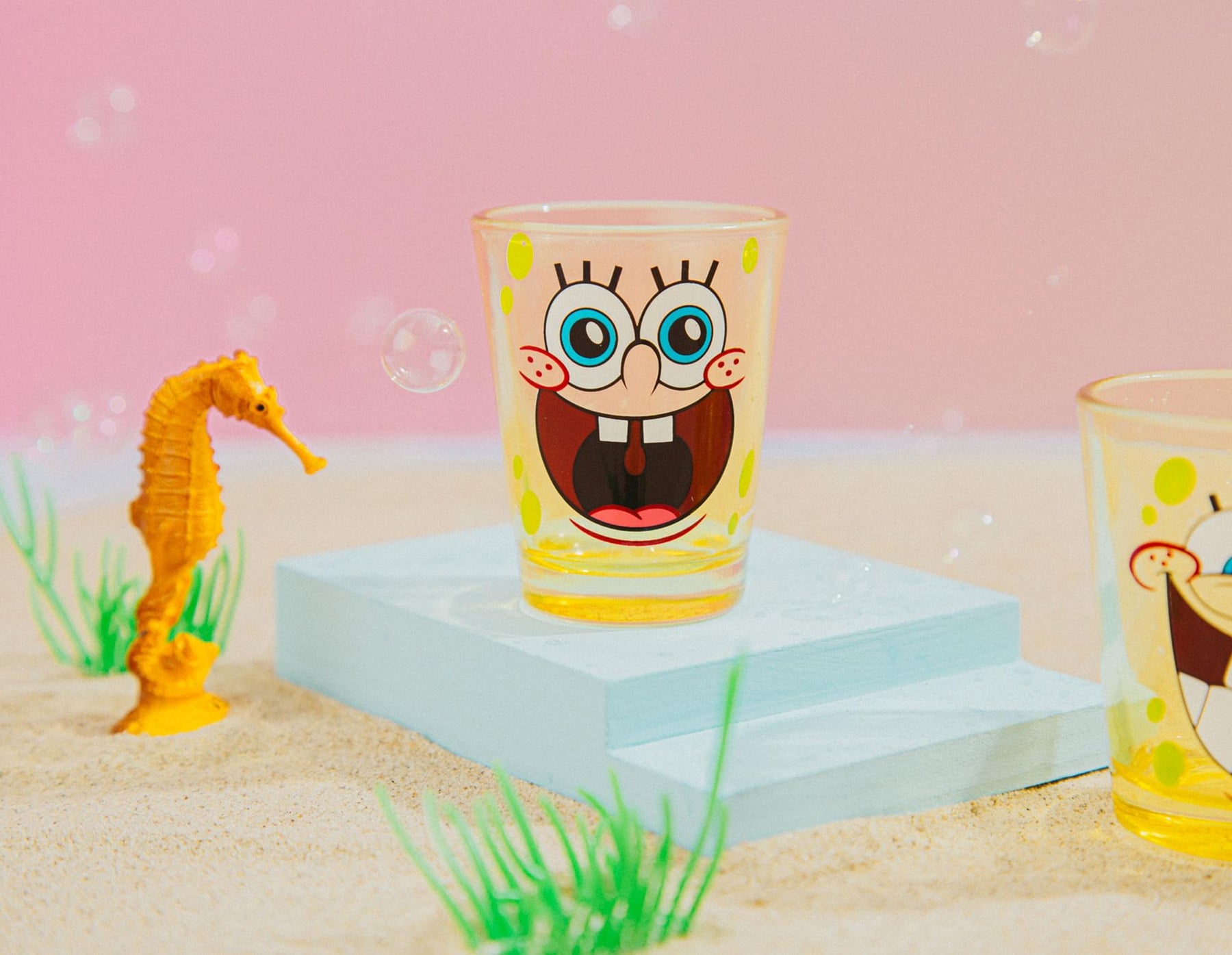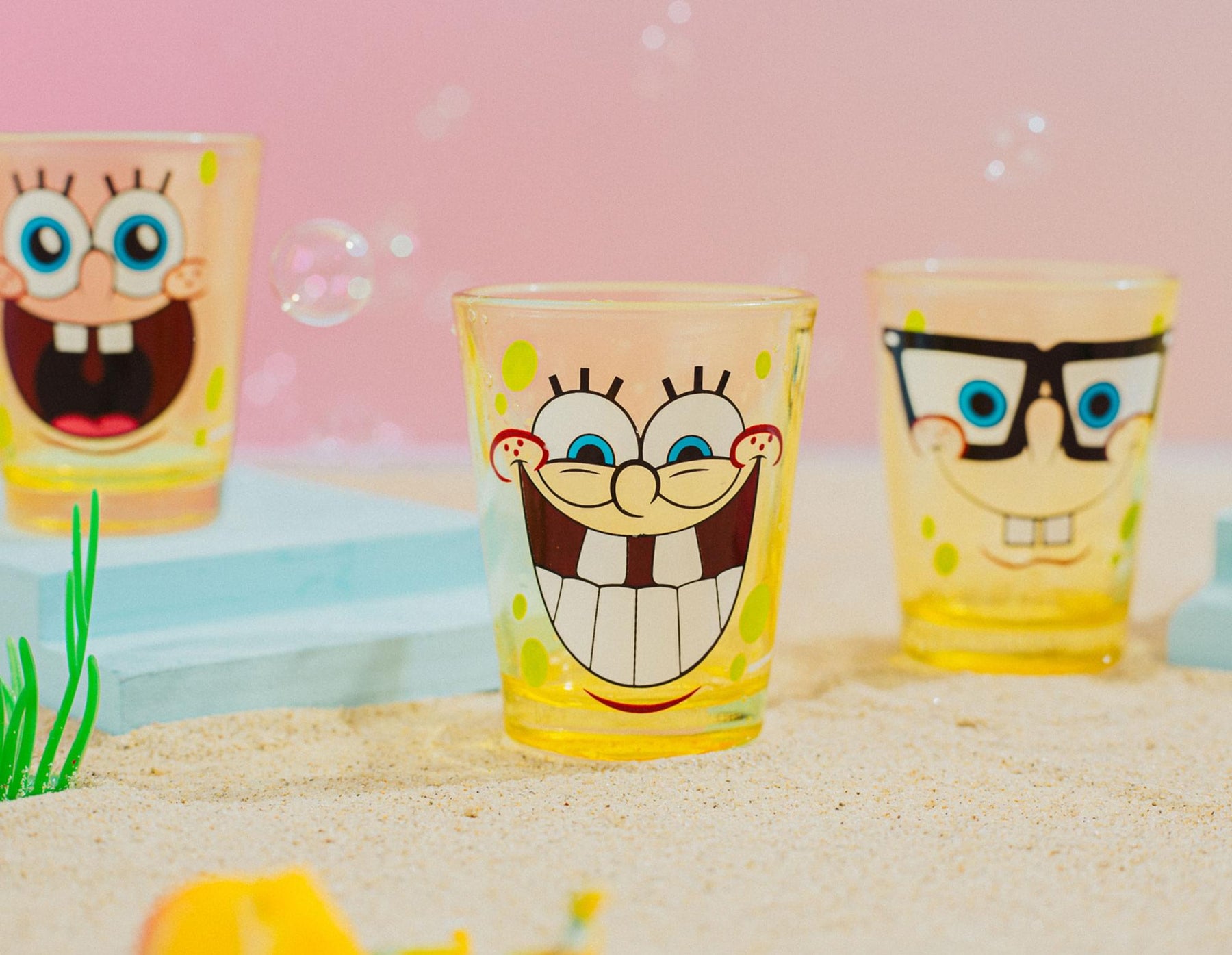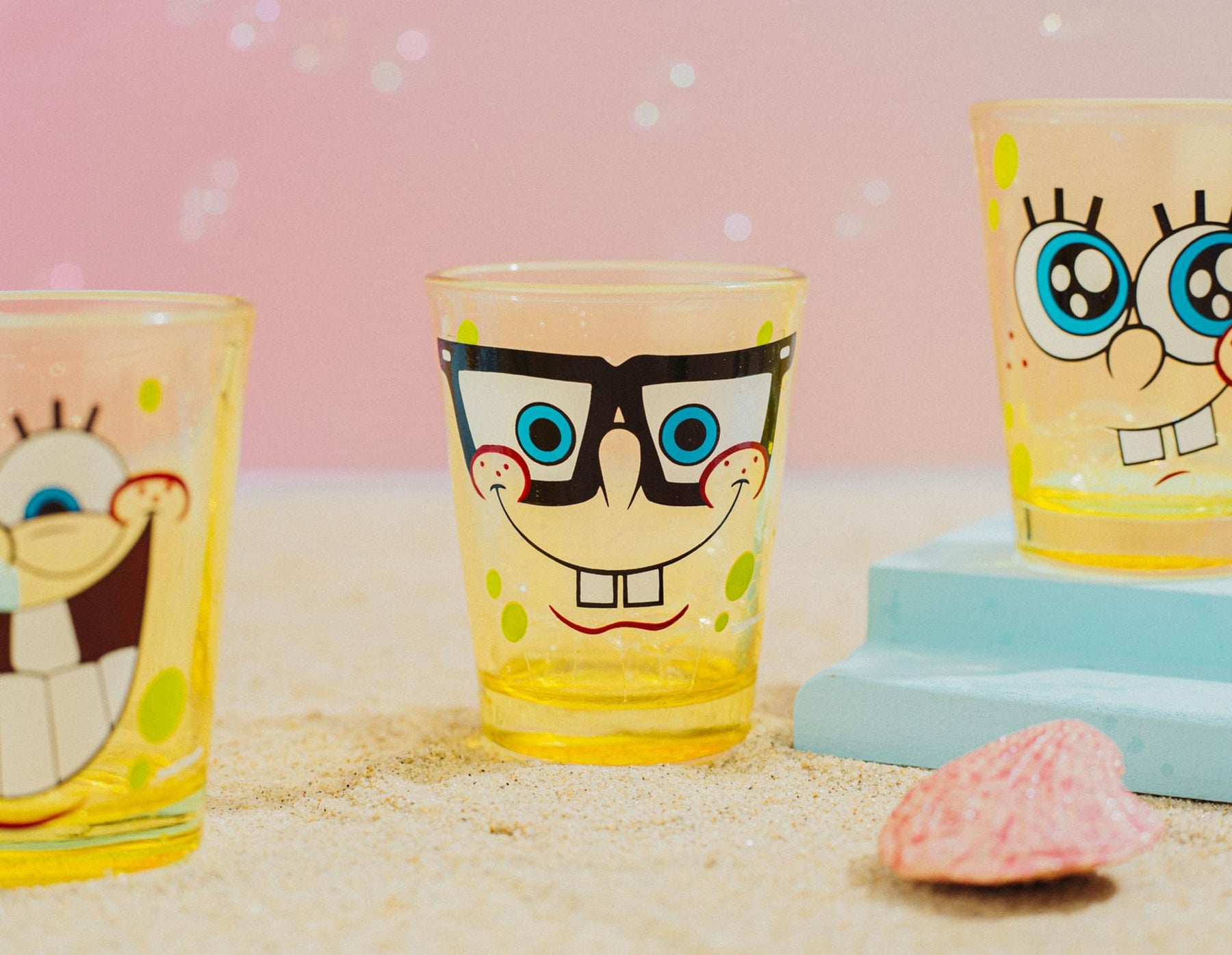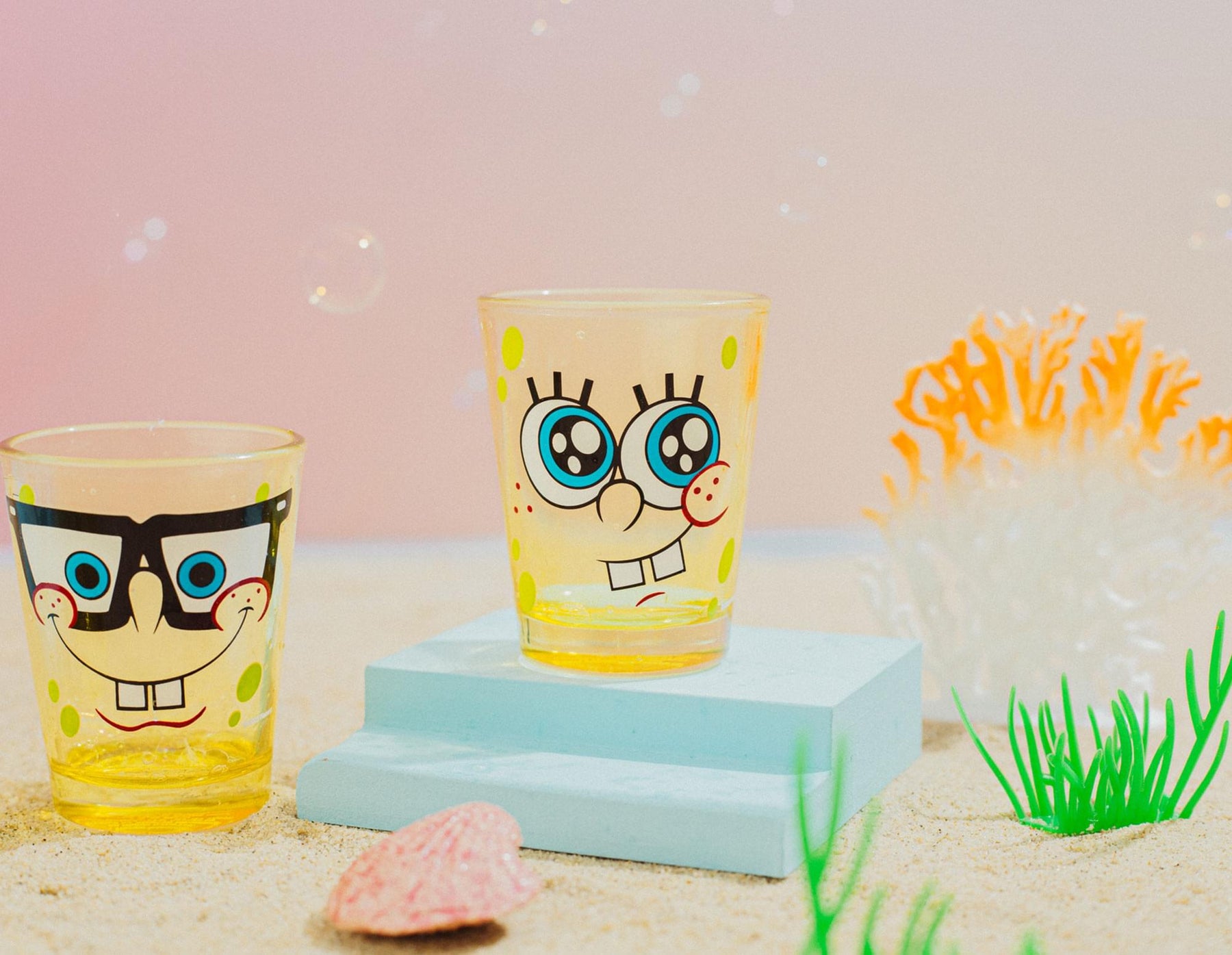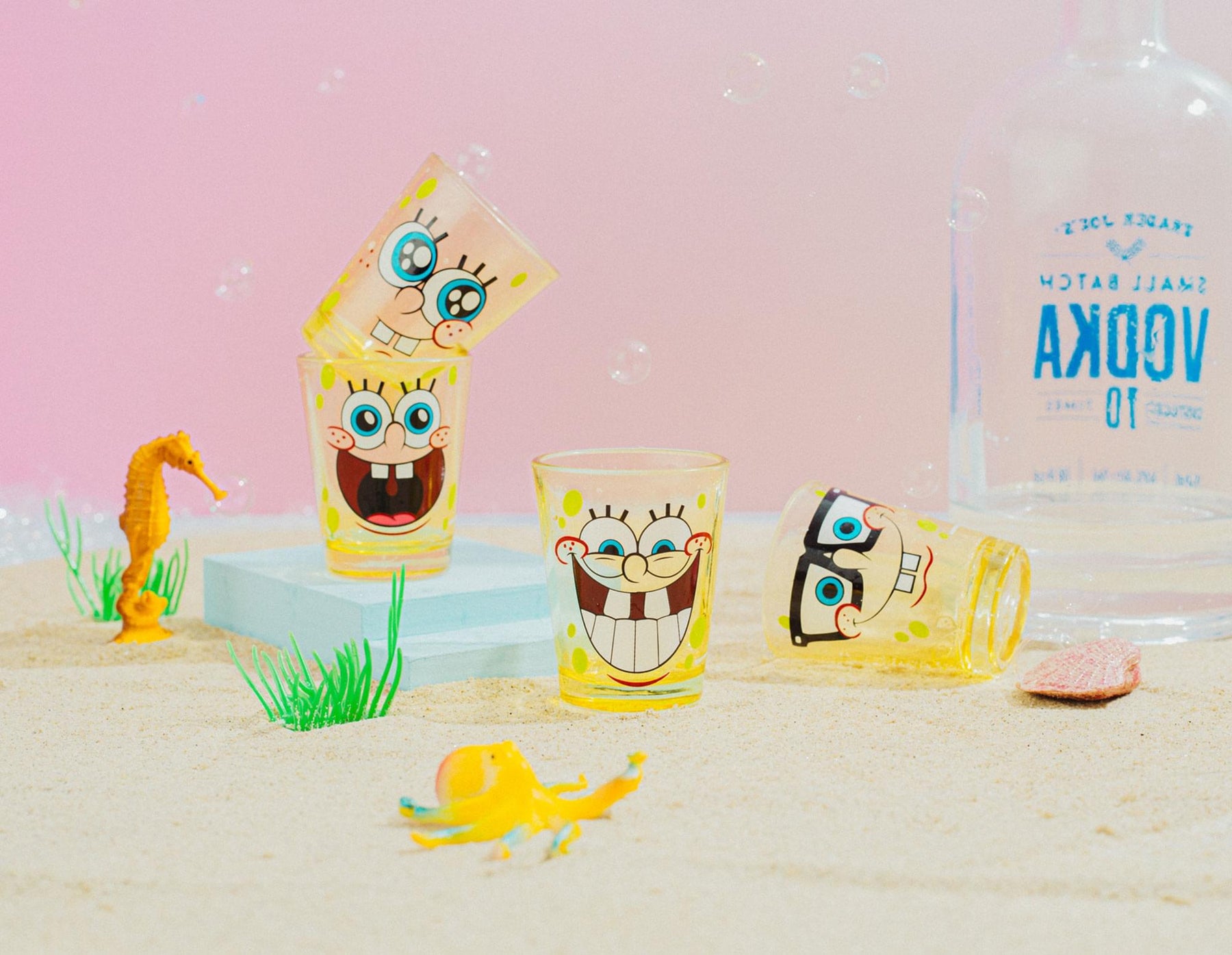 Nickelodeon SpongeBob Faces 2-Ounce Mini Glasses | Set of 4
ARE YA READY, KIDS: Take a dip under the sea to Bikini Bottom for a round of drinks with this fun mini shot glass set. Gather your own underwater crew for some lively libations with Patrick, Sandy, and Squidward.
LET THE GOOD TIMES FLOW: Raise a toast to the popular animated sea-dweller with this set of four shot glasses. Each mini cup features a zany SpongeBob expression that encourages you to ride the current of a fun time.
DIVE INTO YOUR NEXT SIP: Perfect for a cocktail party in your own pineapple abode, each mini cup holds approximately 2 ounces of your preferred beverage of choice. Order up a shot of kelp juice from the Krusty Krab.
THE FINEST IN BIKINI BOTTOM: Denizens of the deep will appreciate the solid build of these BPA-free glass cups that make every drink sea-worthy. Easy to maintain, they're safe for top-rack dishwasher and microwave.
OFFICIAL SPONGEBOB COLLECTIBLE: Bring a little undersea flair to your landlubber world with this officially licensed SpongeBob SquarePants glassware set. Bikini Bottom's most animated resident is sure to brighten up your next social gathering.
WITH IMAGINATION, YOU CAN BE ANYTHING YOU WANT
Feel the many moods of SpongeBob SquarePants with this expressive mini shot glass set.
Bikini Bottom's yellow anthropomorphic sea sponge will make an undersea enthusiast out of any Bikini Atoll dweller. Each of the four mini glass cups features a unique image of SpongeBob, ready to match whatever zany mood you find yourself in that day. Silly, but never sad, SpongeBob is sure to bring a smile to your face with every sip.
F IS FOR FRIENDS WHO DO STUFF TOGETHER
Invite the ever-energetic SpongeBob to be the life of your next party. You and your friends can make a splash with these pro-grade shot glasses that bring all the animated fun of the ocean to your home bar. Perfect for pouring out a shot of drinkable sausage or seahorse milk to enjoy with your fellow underwater denizens.
Go bottoms up in Bikini Bottom with this officially licensed glassware set inspired by the aquatic world of SpongeBob Squarepants.
CARE INSTRUCTIONS
Easy care
Microwave safe
Top-rack dishwasher safe