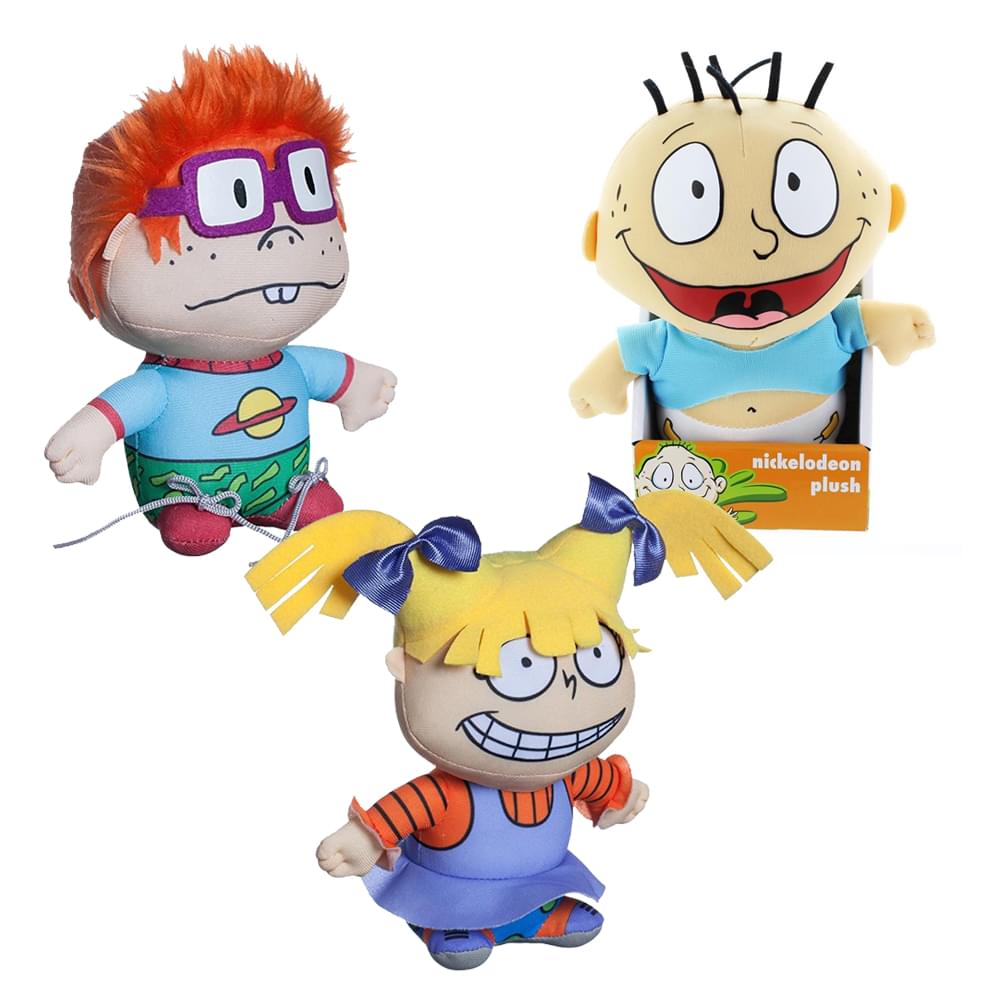 Nickelodeon Nick Toons Rugrats Plush Set: Angelica, Chuckie, & Tommy
INCLUDE 3 ITEMS: Angelica, Chuckie, and Tommy
IRRESISTABLE PLUSHNESS: With their big heads and little feet, super-deformed plush are super cute!
UNIQUE DESIGN: This 6.5" tall beauty belong on everyone's desk, locker or anywhere you want!
OFFICIALLY LICENSED: Officially licensed Nickelodeon merchandise.
PERFECT GIFT: Sure to make a great gift for fans of the classic Nickelodeon shows.
Cuddle up with some of your favorite cartoon pals from the 90's. Bespectacled, redheaded, and insecure Chuckie Finster, spoiled brat Angelica Pickles, and Tommy the leader of our intrepid band of Rugrats from the American Nicktoons animated TV series Rugrats are featured in this Rugrats Super Deformed Plush. Aren't they cute? You will love taking these plushies with you everywhere you go!