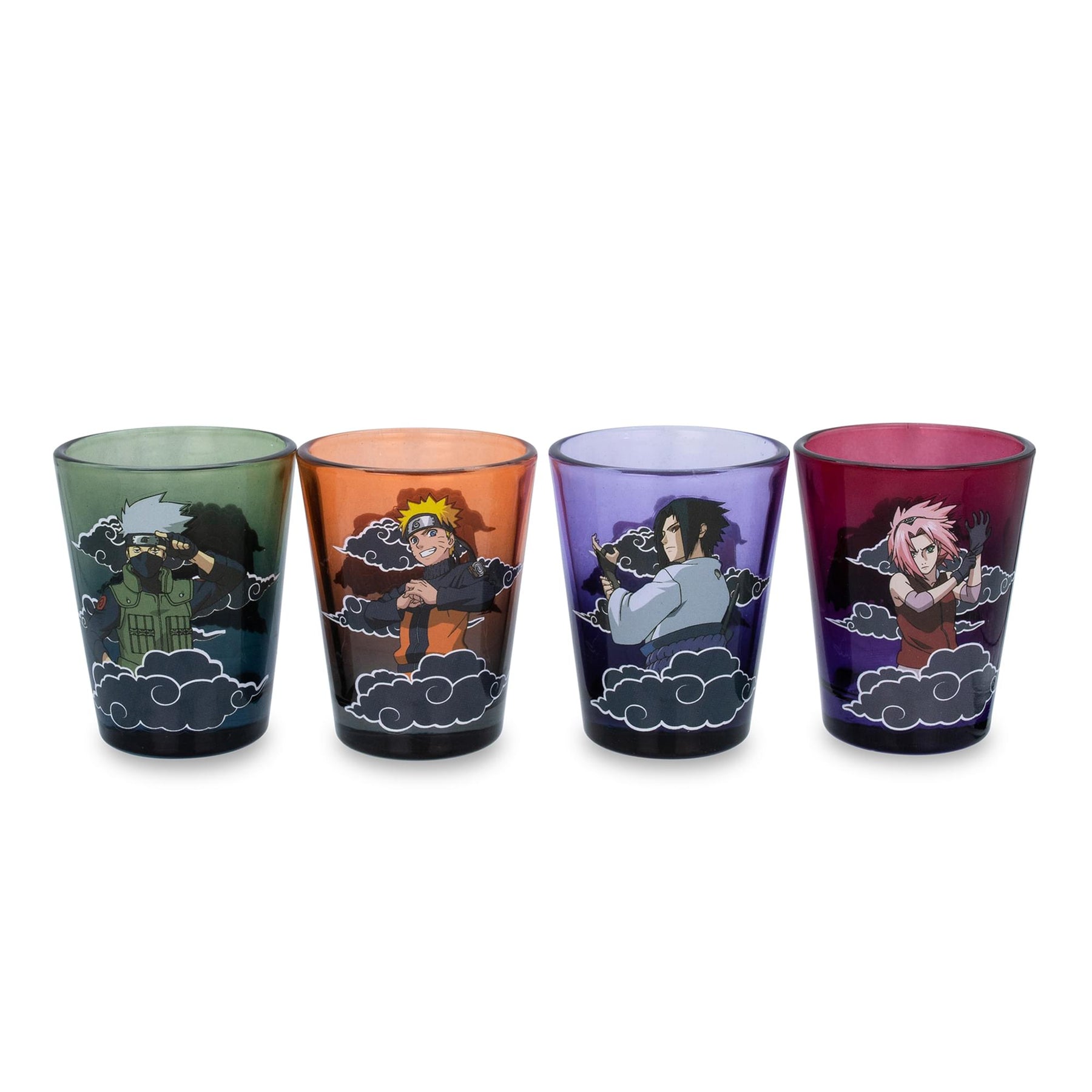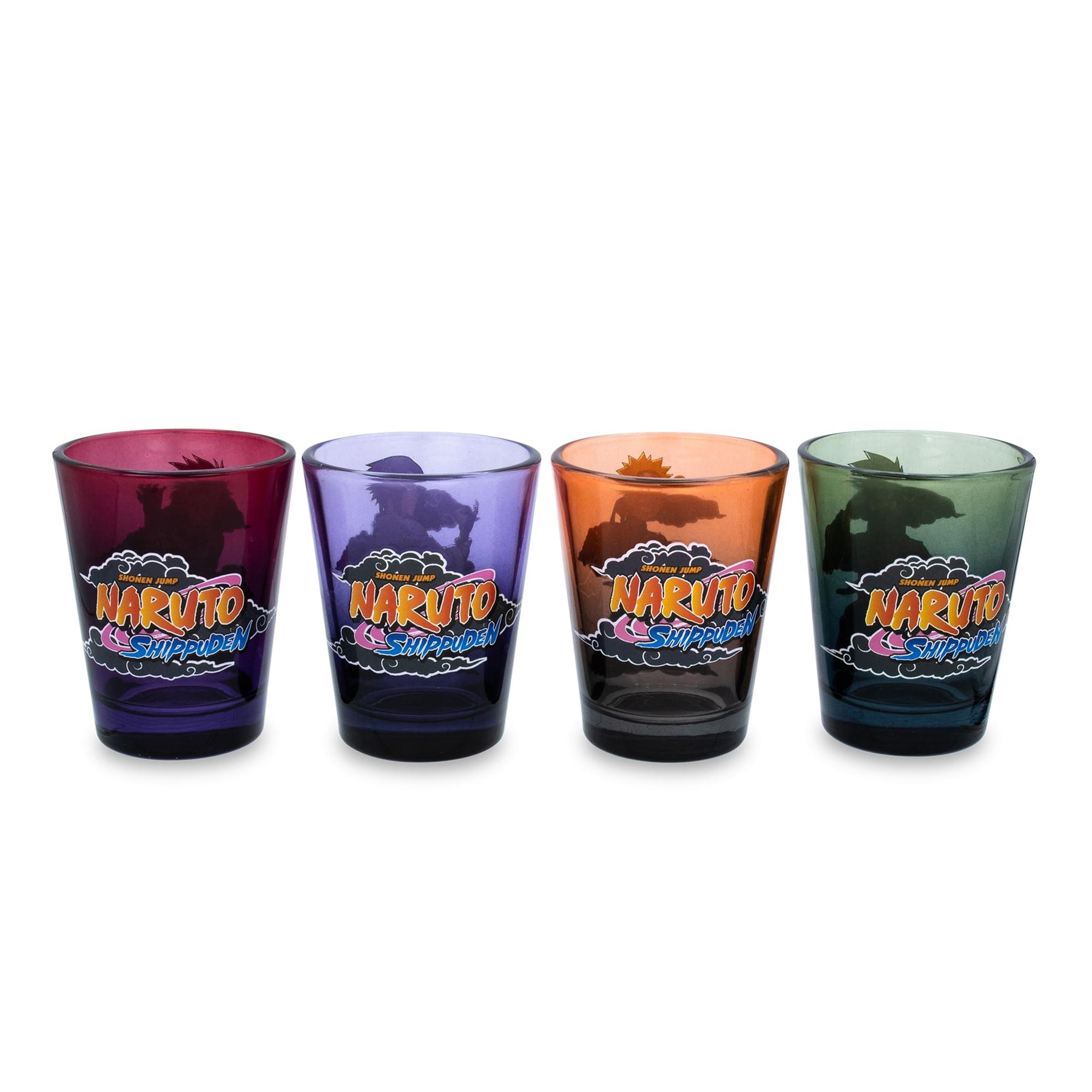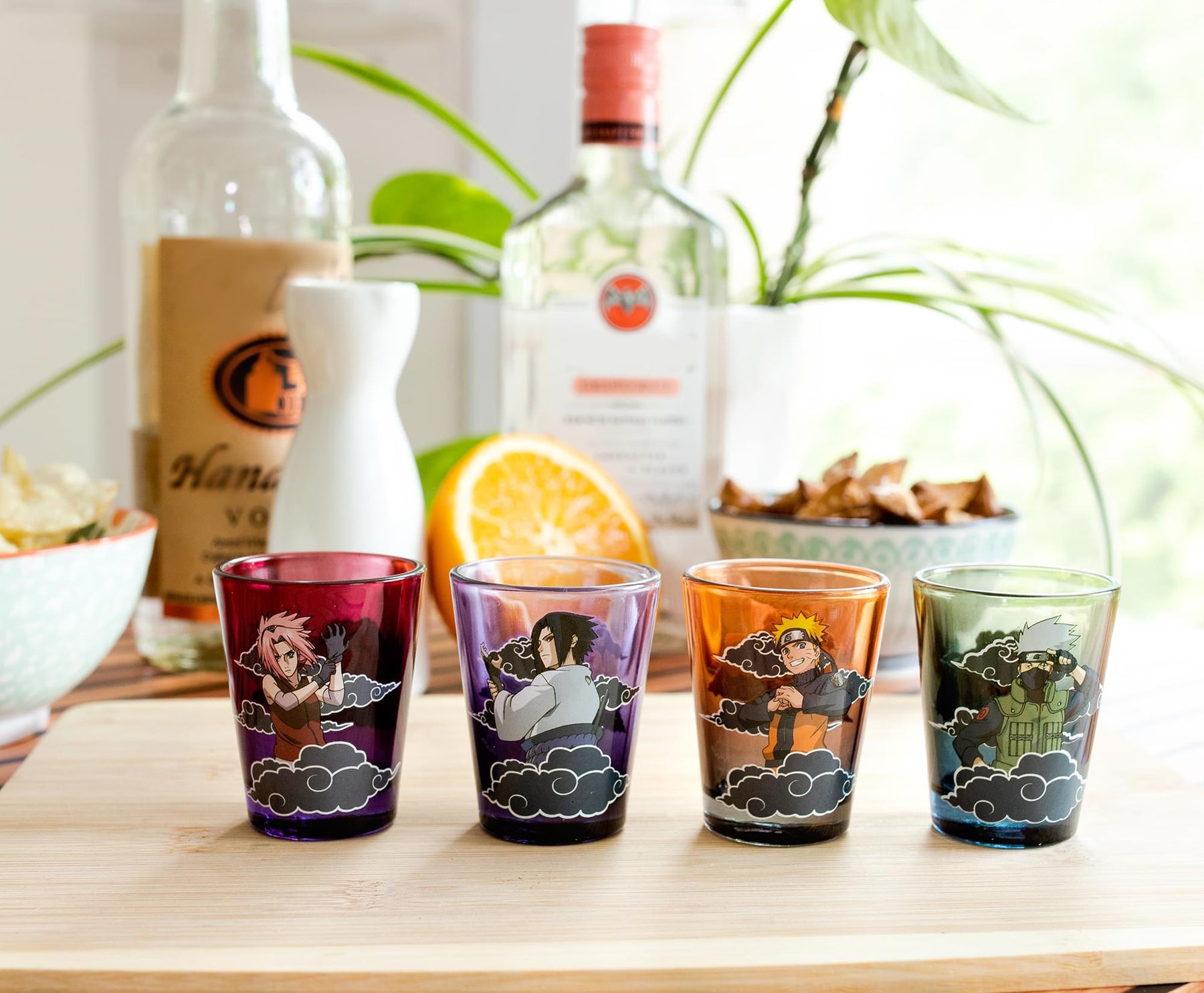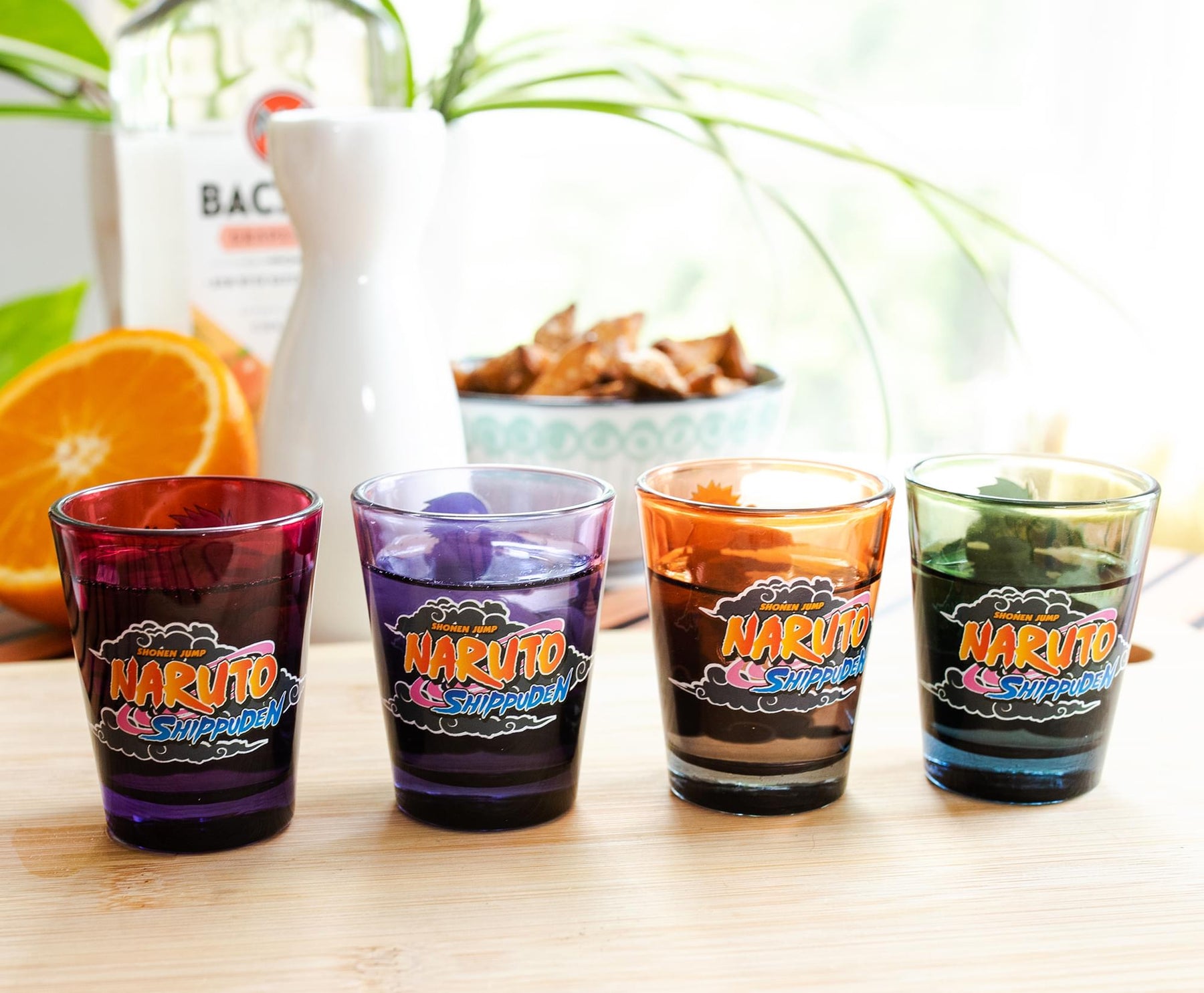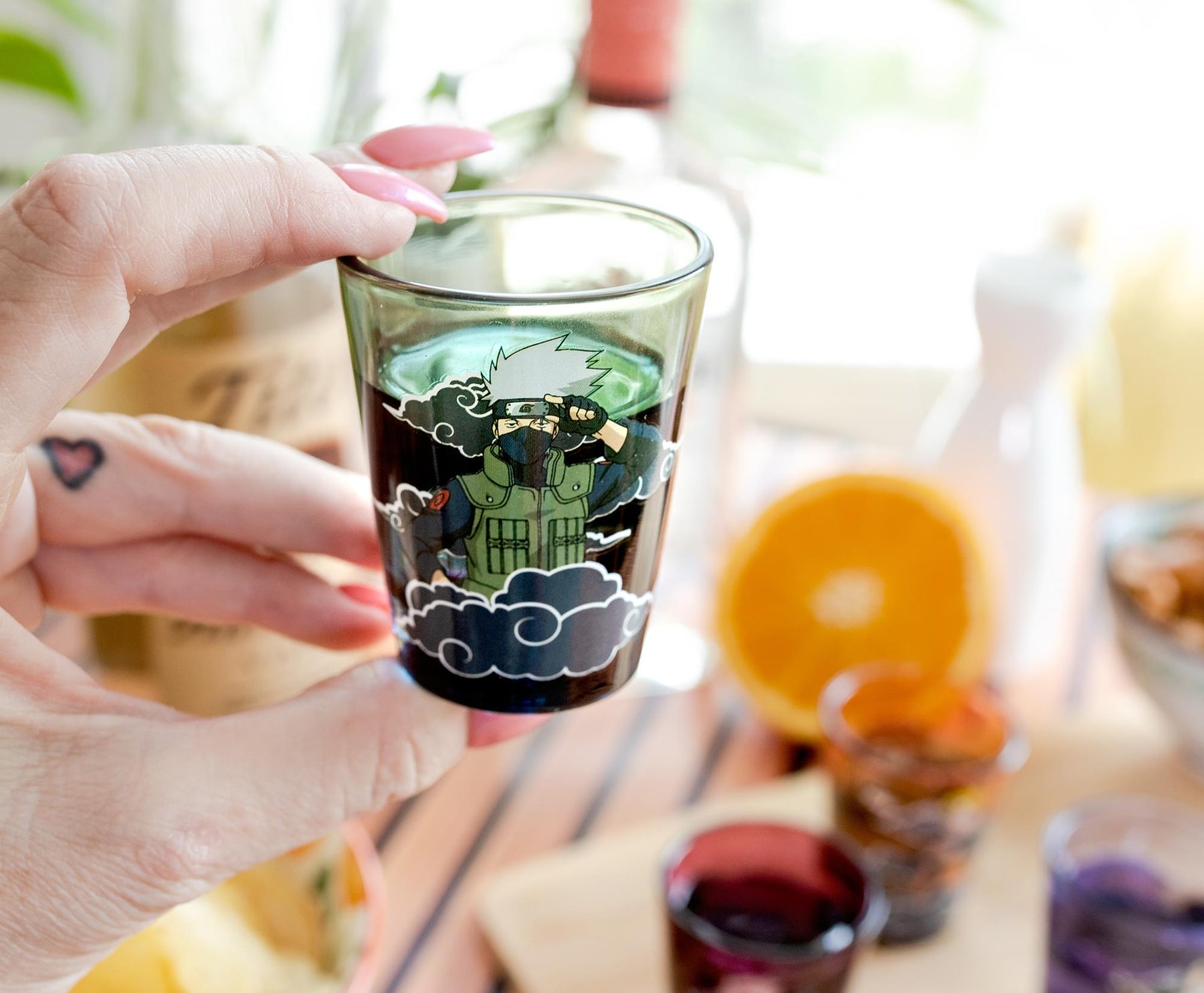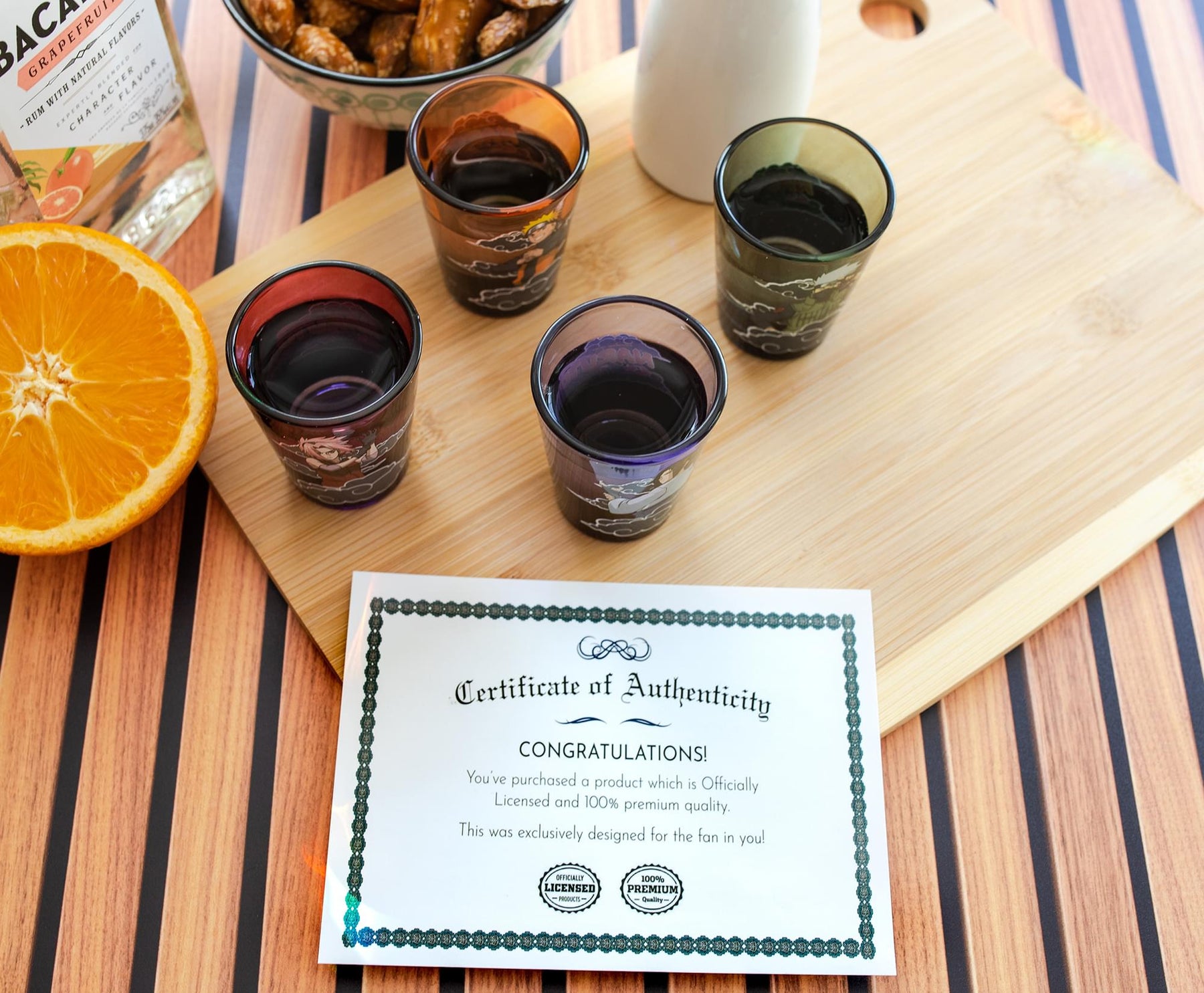 Naruto Shippuden Team 7 Characters 2-Ounce Mini Shot Glasses | Set of 4
A SOURCE OF POWER FOR NINJAS: Raise a glass to the heroics of Team 7 after another successful mission. You'll be mastering your chakra nature over drinks with this epic Naruto Shippuden glassware set.
BECOME THE NEXT HOKAGE: When you want to channel your inner shinobi, look no further than the rim of your drink. Each shot glass features one of the iconic ninjas from Team 7 in this action-packed drinkware set.
SHARE A DRINK WITH A SHINOBI: Get Naruto and the crew together for a round of drinks. Each mini glass cup holds 2 fluid ounces of your favorite adult beverages (or espresso shots). Perfect for unwinding with the team.
HIGH-GRADE GLASSWARE: The round shot glass design features an easy-to-hold shape, no matter the jutsu technique. For the best care, hand-wash only is recommended. Not suitable for dishwasher or microwave.
OFFICIAL NARUTO COLLECTIBLE: Have your own action-packed adventure with this officially licensed Naruto Shippuden mini shot glass set. Makes a great addition to your home bar, tabletop, or bar cart like you won't believe.
MASTER YOUR CHAKRA NATURE
For any occasion — be it studying for your Chunin exams, mastering your sage arts, going on patrol, or becoming Hokage — it's a ninja's job to be prepared. This epic Naruto Shippuden glassware set will be just the tool to keep your Chakra levels up and your thirst quenched.
SHARE A DRINK WITH YOUR FAVORITE NINJAS
There's no better way to show off your "ninja way" than to have the Hero of the Leaf and his friends in your cabinets. Grab a drink with one of your favorite shinobi from Team 7: Naruto Uzumaki, Sasuke Uchiha, Sakura Haruno, and Kakashi Hatake. Each colorful shot glass features one of the four heroes and a matching cloud pattern.
RAISE A GLASS TO A SUCCESSFUL MISSION
Whether you prefer a shot of espresso or something a little more adult, these mini glass cups will help you channel your inner ninja with every shot. Drink up all the action with this officially licensed glassware set from Naruto Shippuden.
CARE INSTRUCTIONS
Hand-wash only
Not dishwasher safe
Not microwave safe
Read All About It on Our Blog
Trending Geek